Introduction
Ryzen 7000 CPUs are a rather compelling option in the budget gaming space. Consumers are able to leverage a range of high performance options that can handle 1080p gaming, all the way up to 4K. And all of this can be done on a tight budget, with these lower-end options coming in at a price point that is more than palatable for consumers trying to save some cash.
AMD's budget CPUs sit at a pretty good price point, and are a worthwhile consideration for those looking to leverage new technology and plenty of upgrade paths. In this roundup, we'll be taking a look at a range of these budget options, delving into why they're great CPUs for those looking to be a bit more price conscious with their purchases.
Best Budget Ryzen 7000 CPU: AMD Ryzen 5 7600X
Bringing this roundup to a close, we've picked out the 7600X as the best budget Ryzen 7000 CPU. Whilst this option is pricier than the 7500F, and will be more expensive in terms of overall build cost versus Intel options – it is an extremely capable CPU. We've been impressed time and time again with its strong single core metrics, making it ideal for a budget gaming PC.
All CPUs in Our Testing Roundup
1. AMD Ryzen 5 7500F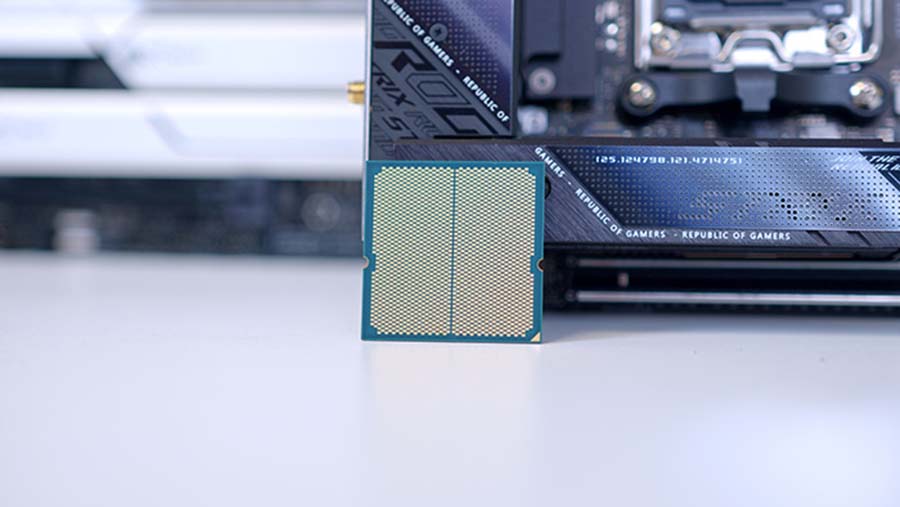 The Ryzen 5 7500F is one of AMD's best budget options on the AM5 platform. This is one of the cheapest desktop Zen-4 based processors on the market, offering six cores and 12 threads. This CPU runs at a base clock of 3.7GHz and can boost up to 5GHz, making it ideal for gaming.
Single core metrics should be pretty strong versus most alternatives on the market at this price point. The 'F' notation does mean that this CPU is lacking an integrated graphics chips, so you'll have to make sure you pick up a discrete graphics card alongside this option.
Whilst the 7500F is a good choice for budget gaming, consumers that plan on pushing their PC with some more complex multi-core workloads will want to take a look at some more capable processors.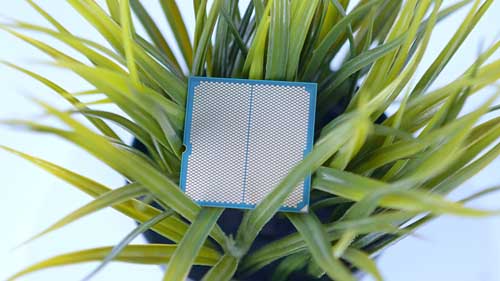 Where to Buy
Buy the AMD Ryzen 5 7500F on:
2. AMD Ryzen 5 7600X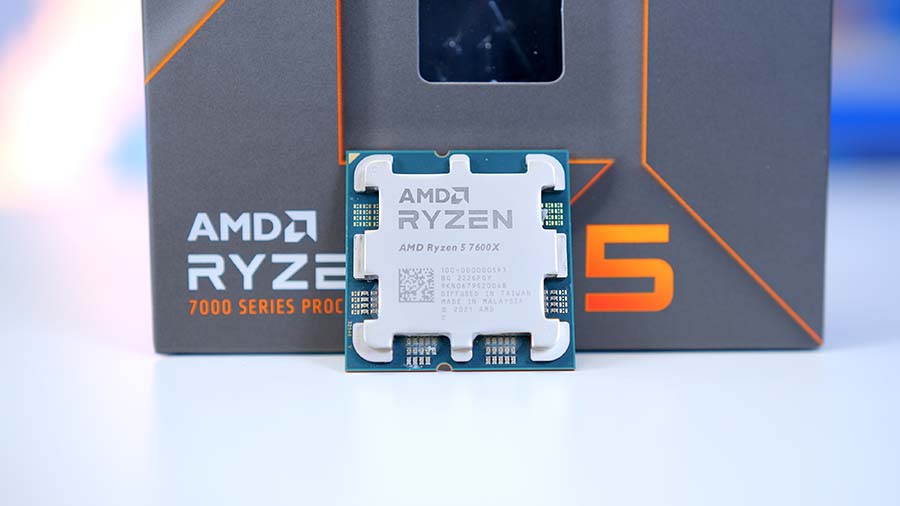 Next up is the Ryzen 5 7600X, a slight step up from the 7500F. This CPU offers a slight increase in clock speed, up to the 5.3GHz mark, which should provide a little performance bonus in certain applications and games. The 7600X is particularly impressive in modern titles, and can handle the harder demands of a 4K resolution.
This CPU is also overclockable, allowing you to push your performance a little bit further past its rated clock speed. We would advise consumers pick up a stronger cooling solution if you plan on overclocking, as the thermals of the 7600X can surpass the 90 degree mark.
Much like the 7500F, the 7600X is also pretty competitively priced in comparison to other market options. This CPU sits around the $250 mark on average, which is about $30 more than the 13400F, which is a weaker CPU in terms of clock speeds.
Due to the boosting behaviour of the 7600X, you can expect to see temperatures reach 90 or even 100 degrees with an all-core boost. Needless to say, you'll want to pick up a strong cooler to ensure your CPU doesn't end up damaging itself. And although the 7600X is a pretty reasonably priced CPU, the overall build cost may be quite high. Because of this, you'll want to shop around for cheaper motherboards and RAM options to ensure you can stay within your budget.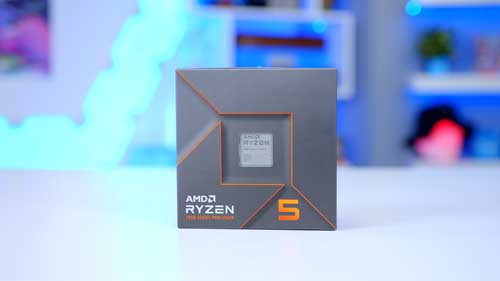 Where to Buy
Buy the AMD Ryzen 5 7600X on:
3. AMD Ryzen 7 7700X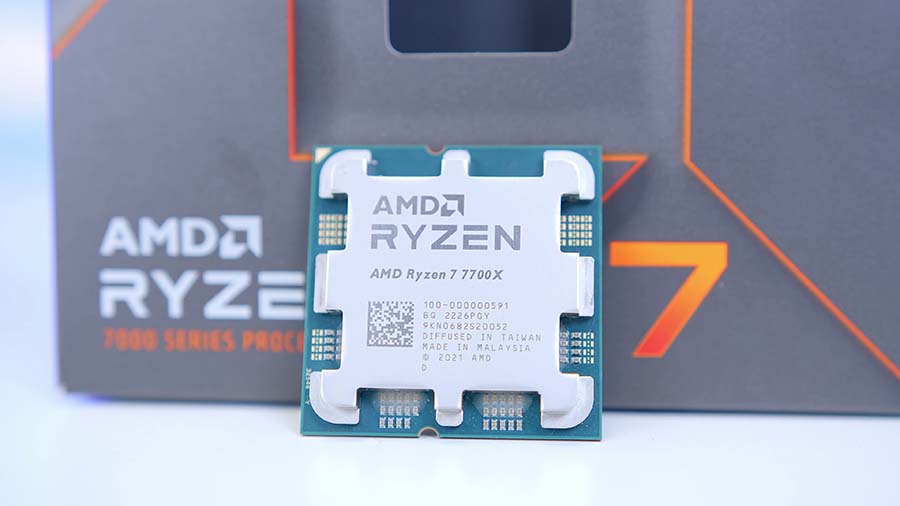 For our final selection, we've picked out AMD's Ryzen 7 7700X. While the 7700 is a decent choice for a budget system, the 7700X offers better performance and access to overclocking for a fractional increase in price. Although the 7700X doesn't offer any inherent performance benefits in comparison, if you're planning on pushing your system with a slight clock speed enhancement, this CPU is a worthwhile choice.
If you're the kind of consumers that needs your PC for workstation applications during the day, but play games in the evening, the 7700X is perfect. Eight cores and 16 threads, are ideal for video editing, 3D-rendering, and more.
Although, there are a number of more powerful Ryzen 7000 SKUs that will definitely provide stronger performance when thrown at these more intense tasks. While the 7700X is quite reasonably priced, the cheaper Ryzen 7 7700 might be the better option for consumers that don't plan on delving into overclocking.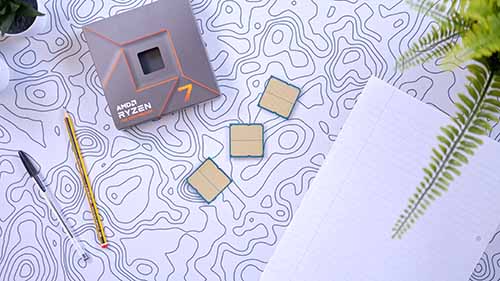 Where to Buy
Buy the AMD Ryzen 7 7700X on:
How We Tested the Best Budget Ryzen 7000 CPUs
In order to test and evaluate the best budget Ryzen 7000 CPUs, there are a number of factors that we take into account, these are:
Single and Multi-Core Performance
Platform Features
Upgrade Paths
Thermals
Value for Money
Frequently Asked Questions
Is My CPU Important for 4K Gaming?
Yes and no. You do want to pick up a CPU that can keep up, but the majority of the load at 4K is on your GPU, so this is more important.
Why Are Ryzen 7000 Motherboard So Expensive?
For a couple of reasons really. One is the fact that these boards utilise a range of new features, such as PCI-E 5.0, USB 4.0, WiFi 6E, and more. The other is because of the RAM usage. DDR5 is still somewhat pricey, which makes the boards inherently more expensive.
Are Cores Important for Workstation Applications?
Yes they are! Most workstation applications incur a heavier workload that can be handled with more cores. So if you're editing a video, rendering a 3D model, or working with AI, having a CPU with more cores is beneficial.