Introduction
Picking up a solid gaming monitor is a vital part of any solid setup. A number of different manufacturers have thrown their hat into the ring bringing a range of varying monitors to the market catering to a myriad of budgets and use-cases. But how do you choose the right one for your build? There are a huge plethora of features to look out for, with some being more confusing than others, which can make choosing a monitor a somewhat time consuming process.
So what are your options if you're just looking for a 'run-of-the-mill' 144Hz gaming monitor? Is it worth spending a fair amount of money to secure a feature-rich option? Or, are you able to secure a decent display without having to break the bank? In this buyers guide roundup, we'll be answering these very questions by taking a look at the best 144Hz gaming monitors to buy in 2023.
Suggested Article: Best Gaming Monitors Under $200
Our Recommendations
1. Samsung 24″ CRG5
👑 The best curved 144Hz gaming monitor.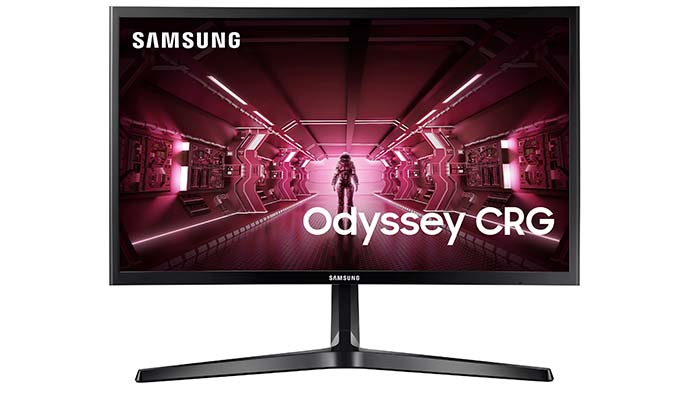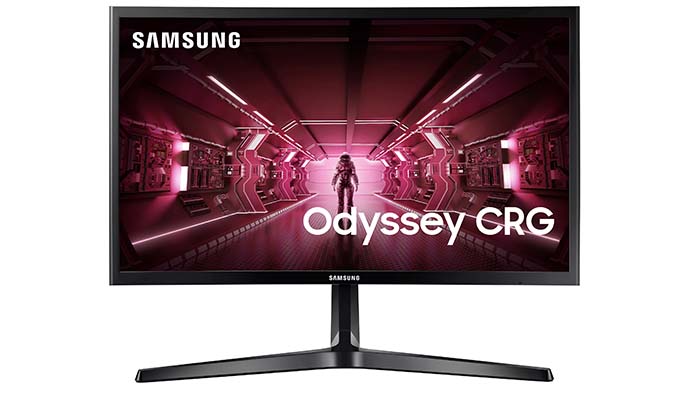 Samsung's LC24RG is one of the cheapest 144Hz gaming monitors currently available on the market. Consumers can leverage a curved screen which can help with viewing angles and eye strain. This display does offer a 1080p resolution, which will explain the lower price point, but this makes it perfect for budget and entry-level gamers. You've also got access to AMD's FreeSync VRR technology which should reduce any stuttering or tearing during intense sessions of gaming. The OSD is also quite versatile and easy to use, providing a range of profiles and picture modes that allow you to customise visual quality to your heart's content.
Key Specs
| Key Specs | Samsung 24″ CRG5 |
| --- | --- |
| Resolution | 1080p |
| VRR Technology | AMD FreeSync |
| Size | 24 inches |
| Panel Type | VA |
| Response Time (ms) | 4 |
| Curved? | 1800R |
| Ports | 2 x HDMI, 1x DisplayPort |
Things We Like
Great price point: The CRG5 from Samsung is one of the cheaper 144Hz monitors in this roundup, coming in well under the $200 mark. A huge win for those looking for a more budget-oriented display.
Curved screen: A vast range of monitors tend to use curved screens nowadays, and it is definitely preferable when you're using a curved monitor as a daily driver. The CRG5 will be excellent for those using this monitor on the regular.
Things We Don't Like
4ms response time: Unfortunately, the CRG5 is let down by the weaker response time. Although it shouldn't be hugely noticeable versus other monitors, the gaming standard tends to sit around 1ms, ensuring that there's no latency or delay between inputs and things happening on screen.
Ugly bezels: We've started to see a mass of monitors utilise effectively no bezels, providing more screen real-estate, and generally just offering a nicer aesthetic across the board.
Summary
Samsung's 24-inch CRG5 curved monitor is a great option in the 144Hz market. Admittedly this monitor doesn't have much going for it by way of the features, or the overall design, but it is very cheap. If you're looking to pick up a reasonably priced 144Hz curved monitor, the CRG5 is a great bet.
Features: 3.7/5
Design: 3.9/5
Versatility: 4/5
Pricing: 4.5/5
Pros
Great price point.
Curved display should help with eye strain.
Size won't impact desk space.
Cons
Let down by the weaker response time.
The thick bezels are quite ugly.
Where to Buy
Buy the Samsung 24-Inch CRG5 on:
2. Philips 272E1GAJ
👑 The best 27-Inch 144Hz gaming monitor.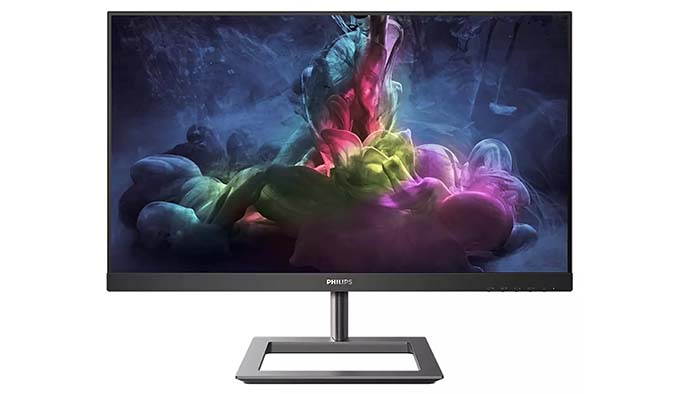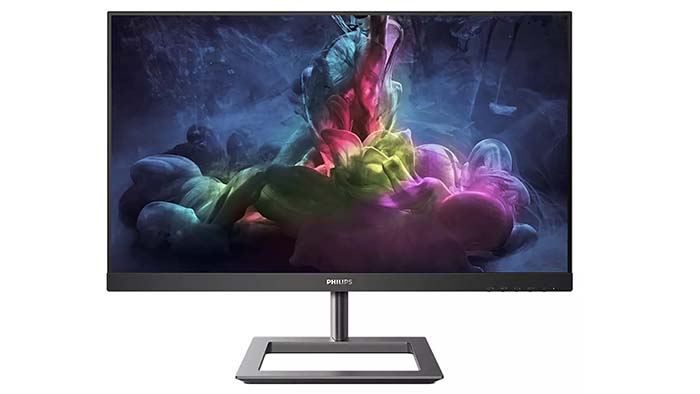 Next up is the Philips 272E1GAJ, a 27-Inch design with a more than reasonable price point. This monitor doesn't differ greatly in terms of features versus the previously mentioned Samsung CRG5. While you are getting more overall screen real-estate due to the larger size, and a slightly improved VRR technology, they are pretty similar overall. This monitor does lack curvature, but it makes up for that with a lower price point in comparison to most alternatives on the market. This monitor also has a solid set of extra features that should be easier on those with sensitive eyes by minimising Bluelight, and flickering.
Key Specs
| Key Specs | Philips 272E1GAJ |
| --- | --- |
| Resolution | 1080p |
| VRR Technology | AMD FreeSync Premium |
| Size | 27 inches |
| Panel Type | VA |
| Response Time (ms) | 4 |
| Curved? | No |
| Ports | 1 x HDMI, 1x DisplayPort |
Things We Like
Very cheap for a 27-inch display: 27-Inch monitors do tend to come with a bit more of a premium due to there being more physical screen available. These monitors do tend to be more common versus other sizes, but Philips has kept prices down to a reasonable level despite this being a bigger monitor.
Utilises FreeSync Premium: FreeSync Premium is one of the better VRR technologies based on the fact that it works with any GPU irrespective of the brand. This helps reduce any stuttering or tearing in games or workstation applications.
Things We Don't Like
Weak response time: Much like the CRG25, this Philips display also suffers when it comes to the response time. If you play a lot of FPS or Esports titles, this could become noticeable during sessions of intense gameplay.
Poor panel choice: As your screen size increases, picking up a monitor with a vibrant panel becomes more important to ensure that colours remain accurate, and radiant across the entirety of the screen.
Summary
The Philips 272E1GAJ is a great 27-inch 1080p monitor, that hits all of the right spots when it comes to features, design, versatility, and pricing. There are some minor caveats, such as the response time and weaker panel, but overall, the lower price point makes up for this.
Features: 4/5
Design: 3.9/5
Versatility: 4.1/5
Pricing: 4.3/5
Pros
Very competitive pricing.
VRR technology is great.
Plenty of versatility features.
Cons
Panel won't be as vibrant compared to IPS displays.
Response time not ideal for Esports players.
Where to Buy
Buy the Philips 272E1GAJ on:
3. AOC Gaming Q27G2E
👑 The best 1440p 144Hz gaming monitor.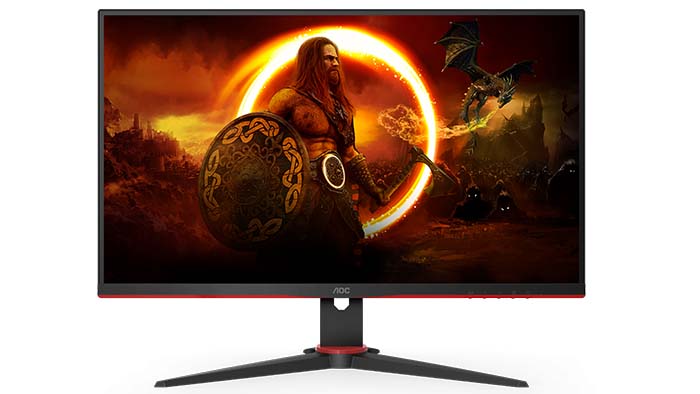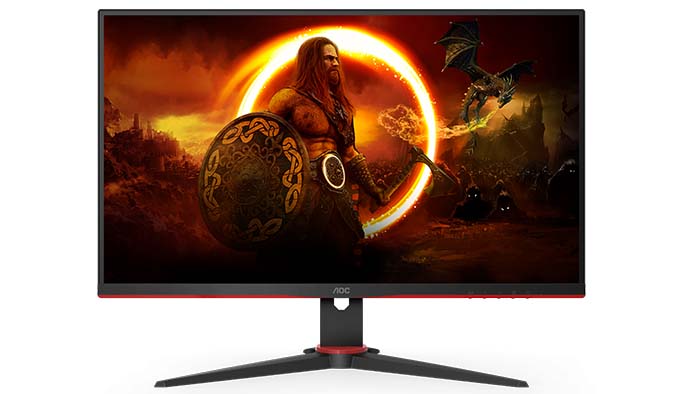 The third monitor in this roundup is the Q27G2E from AOC's gaming range. This particular display is one of the best and cheapest 1440p monitors that you can currently buy, coming in around $170. This monitor uses a VA panel, so there will be some losses in vibrancy, but because the resolution is higher, I can't imagine many consumers will notice, unless you're doing colour accurate work. AOC have opted for a minimal bezel design, providing more screen real-estate. This display is also ideal for Esports and high intensity gaming due to the 1ms response time, and VRR technology, which should reduce any large stutters or tearing.
Key Specs
| Key Specs | AOC Gaming Q27G2E |
| --- | --- |
| Resolution | 1440p |
| VRR Technology | AMD FreeSync Premium |
| Size | 27 inches |
| Panel Type | VA |
| Response Time (ms) | 1 |
| Curved? | No |
| Ports | 2 x HDMI, 1x DisplayPort |
Things We Like
Extremely cheap for 1440p: Due to the increased resolution, 1440p monitors tend to come with a significant premium attached. However, this AOC gaming display is very well priced for a high resolution monitor.
Ideal for high intensity gaming: The Q27G2E offers a 1ms response time, which combines nicely with the Adaptive Sync VRR technology. Consumers can enjoy super smooth gameplay with minimal stuttering or tearing.
Things We Don't Like
Doesn't use an IPS panel: Unfortunately, this AOC Gaming display only utilises a VA panel, which is ideal for speed, but not as great for quality. We'd expect a stronger panel option for a monitor like this.
Plenty of screen real-estate: AOC have opted to use a bezel-less design, which will help ensure there's plenty of screen available for consumers to use. This will also be ideal for consumers prioritising a minimalist aesthetic.
Summary
AOC's Gaming Q27G2E is an excellent 1440p display, designed to bring higher visual fidelity, which combines very well with the strong performance metrics and response time. This monitor is definitely worth considering if you're looking for a 1440p monitor on a budget.
Features: 4.2/5
Design: 4.2/5
Versatility: 4.4/5
Value for Money: 4.6/5
Pros
Well priced for 1440p.
Ideal for Esports gaming.
Doesn't use any ugly bezels, plenty of screen space.
Cons
Weaker panel choice.
Doesn't use HDMI 2.1.
Where to Buy
Buy the AOC Gaming Q27G2E on:
4. Gigabyte M32U
👑 The best 4K 144Hz gaming monitor.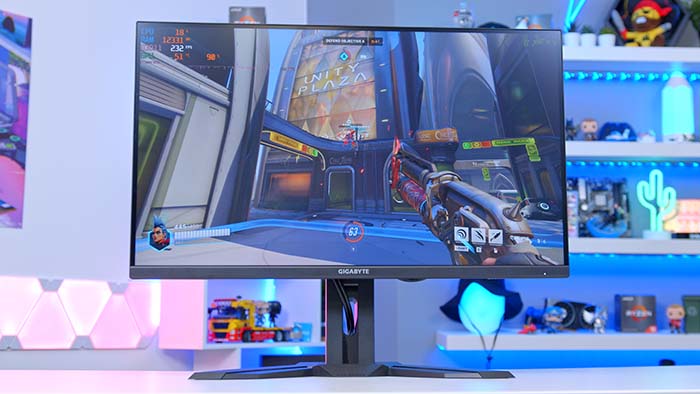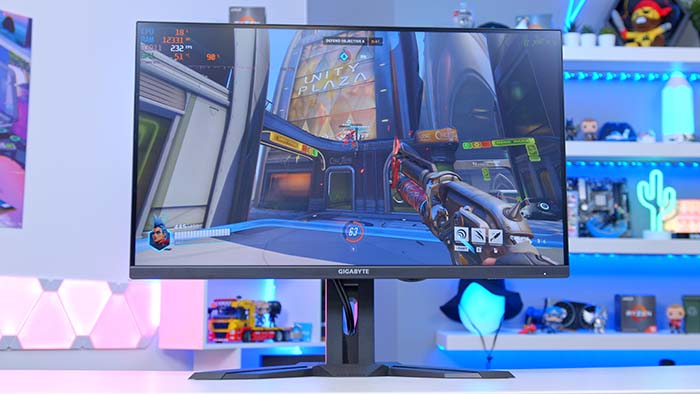 The final display in this roundup is the M32U from Gigabyte. This is one of the priciest monitors on the market right now, but for a great reason. Consumers can leverage a 4K IPS display, clocking in a 31.5 inches, with excellent colour accuracy. This is also Gigabyte's first KVM design, allowing you to easily switch between PCs, making this great for gamers and working professionals. Settings can be easily changed on the fly with your mouse and keyboard using Gigabyte's OSD sidekick, and the M32U is also perfect for top-end gaming, sporting a 1ms response time, HDR capability, and 10-bit colour.
Key Specs
| Key Specs | Gigabyte M32U |
| --- | --- |
| Resolution | 4K |
| VRR Technology | AMD FreeSync Premium Pro |
| Size | 31.5 inches |
| Panel Type | IPS |
| Response Time (ms) | 1 |
| Curved? | No |
| Ports | 2 x HDMI, 1x DisplayPort, 1x USB Type-C |
Things We Like
World's first KVM design: For those of you that work on your PC during the day, and game at night, this monitor is perfect. The M32U can easily switch between different PCs, allowing you to easily multi-task.
Incredibly strong performance: This 4K display offers an IPS panel, which combines extremely well with the super-fast response time, and VRR technology. If you plan on playing new triple-A titles at 4K, you'll be able to enjoy them at the highest quality without any stuttering or tearing.
Things We Don't Like
Very expensive: As you can probably expect, this monitor is not likely to be cheap, and you'd be correct. 4K monitors come with a rather large premium, and all of the excellent tech inside this display drives up the price even further.
Size will restrict desk space: The M32U is not a small monitor, clocking in a nearly 32 inches in terms of screen size. If you have a small desk, you may want to consider picking up a monitor arm, or purchasing a smaller display in order to fit this behemoth.
Summary
Gigabyte's M32U is an extremely solid 4K monitor. It hits all the right places when it comes to features, provides a strong visual and high performance experience, and is just an all-around beast. But you'll have to shell out a fair amount to secure this awesome display.
Features: 4.6/5
Design: 4.6/5
Versatility: 4.5/5
Value for Money: 4.3/5
Pros
Exceptional visuals and performance.
Offers a KVM design.
Perfect for high-intensity gaming.
Cons
Very very expensive.
May restrict desk space.
Where to Buy
Buy the Gigabyte M32U on:
Is Anything Above 144Hz Worth It?
One of the major points of contention in the PC gaming space, is refresh rates. There are a plethora of manufacturers that offer monitors that cover a spectrum of varying refresh rates, with some of them hitting 360Hz. But here's a question, is there any point in this? There's a big argument to be had about the capability of the human eye, and whether high refresh rate gaming is even possible, but we'll try not to delve into this too much. So where do we draw the line on refresh rates?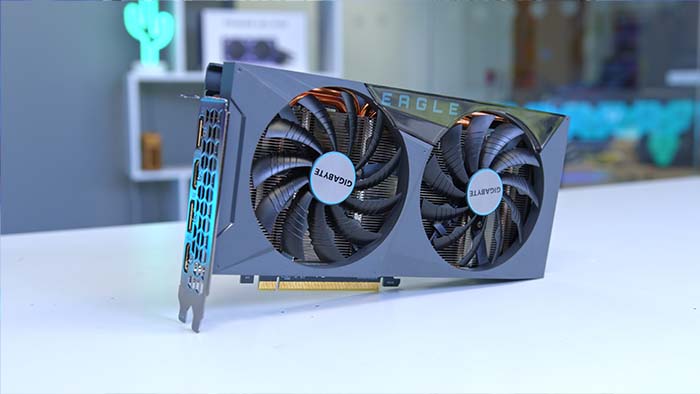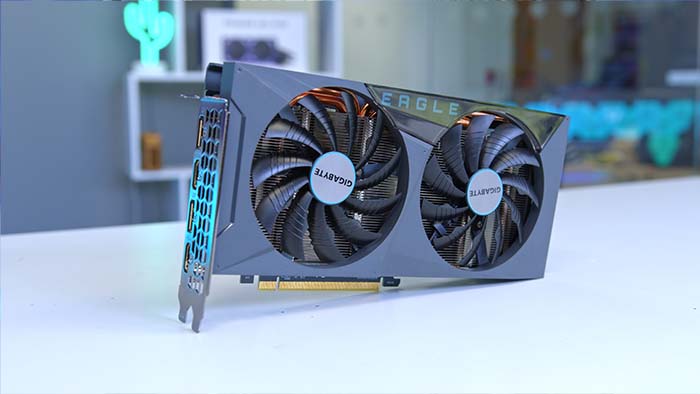 Personally, I think anything between 120Hz, and 170Hz is the sweet spot, with 144Hz sitting right in the middle. The massive problem that we have is graphics card performance. Although GPUs have come a long way in the past few years, we're still not at a point where modern components are able to consistently maintain insanely high refresh rates in all games, especially at more intense resolutions. At 4K and 1440p, your GPU is doing the bulk of the work here, so in order to ascertain a high framerate (and by proxy a high refresh rate), you need a strong graphics card.
This issue can be blamed on the inconsistencies of the gaming industry as of late, with major triple A titles not even offering a stable 60FPS with some of the most powerful graphics card on the market. But regardless, GPUs are technically the problem. If you're playing a visually intense triple A title, forget being able to reach and maintain a high framerate, it just isn't likely to happen.
In less intense, and Esports-style games, this is more achievable, and this is where 144Hz steps in. These monitors offer a great middle ground in terms of smoothness, but this is also a framerate number that most consumers will be able to reach by playing around with settings, even at higher resolutions.
Why You Can Trust Us
Here at GeekaWhat, our team of PC hardware experts and gaming enthusiasts are passionate about the testing latest PC components and other gaming-related products. With various products arriving in the office every week, our writing and benchmarking team are constantly evaluating the market to offer detailed summaries on their quality and value to our audience.
If you want to know more about the members of our team, or read our editorial promise, head over to the About Us section on our website!
How We Tested the Best 144Hz Gaming Monitors
In order to test and evaluate the best 144Hz gaming monitors, there are a number of factors that we take into account, these are:
Features
Refresh Rate and Response Time
Size
Versatility
Aesthetic
Value for Money
Conclusion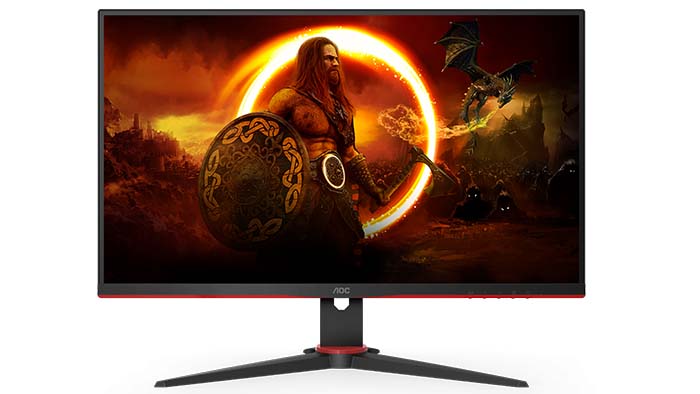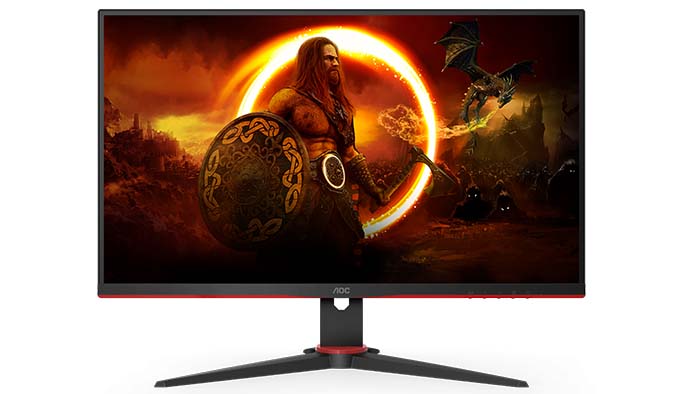 Best 144Hz Gaming Monitor: AOC Gaming Q27G2E
Finalising our roundup, we've picked the AOC Gaming Q27G2E as the best 144Hz gaming monitor. 1440p is the go-to resolution these days for most consumers. And while we don't want to push out any budget-users, this monitor is actually pretty cheap versus a myriad of alternative options. We recommend this display based on it's strong gaming performance, excellent visual quality, and range of awesome versatility features which make it easy to use and setup.
Read our full AOC Gaming monitor coverage, or Buy the AOC Gaming Q27G2E on Amazon
Frequently Asked Questions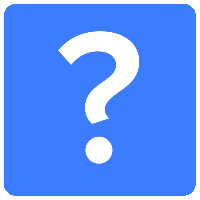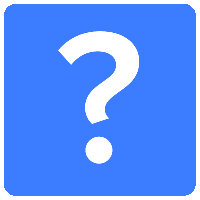 Do I Need a Strong GPU for a 144Hz Refresh Rate?
Not really. Most modern GPUs will be fully capable of maintaining a 144Hz refresh rate, even if you have to mess around with some in-game settings.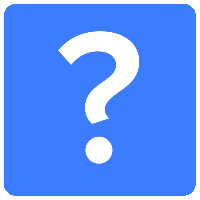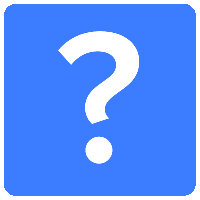 Is 1440p Worth It?
Yes! 1440p offers a nice balance between visual fidelity and performance, but without the overhead that comes with a higher resolution.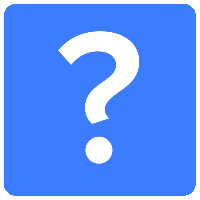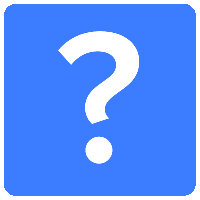 Is Response Time Important?
It is for gaming. Consumers playing intense Esports and FPS titles will want a lower response time to ensure there's no delay between your keyboard and mouse, and when things happen on screen.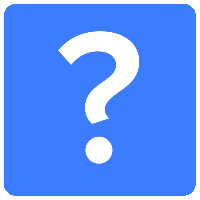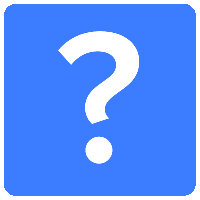 Is My Monitor's Panel Important?
It can be. If you value visual quality, you'll want an IPS panel. If you want speed, VA can be better, but there will be a sacrifice in visual fidelity versus other options.