Introduction
ASUS motherboards have always been a mainstay in the PC building space, especially during the initial rise of enthusiasts building their own systems for the purpose of gaming. ASUS offer a massive range of motherboards that cater to a plethora of different consumers, with their ROG STRIX products being the most popular. These ROG STRIX motherboards encapsulate the RGB gamer aesthetic that we all love to see, whilst offering a myriad of features that make them a great choice for mid-range and top-end PC builds.
In today's review, we're going to be taking a look at a brand new ROG STRIX motherboard for the launch of Intel's Raptor Lake refresh, 14th-gen CPUs. We've previously taken a look at the Z690 version of the ROG STRIX Z790-A Gaming WiFi II, so we're curious to see what's changed, and whether this new board is worth picking versus the market alternatives.
Buy the ASUS ROG STRIX Z790-A Gaming WiFi II on:
14th-Gen, Is It Worth It?
Intel's 14th-Gen range of CPUs is a refresh of the previous generation's Raptor Lake architecture. Raptor Lake is one of Intel's most popular ranges with all of these options boasting massive performance bonuses versus 12th-Gen and backwards. So with the bar set so high for Intel, is 14th-Gen worth upgrading to?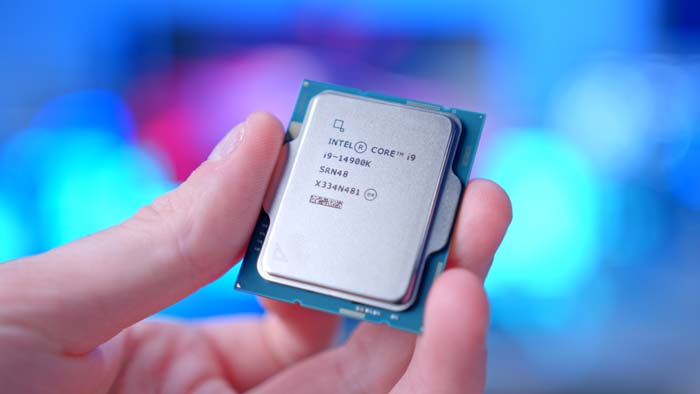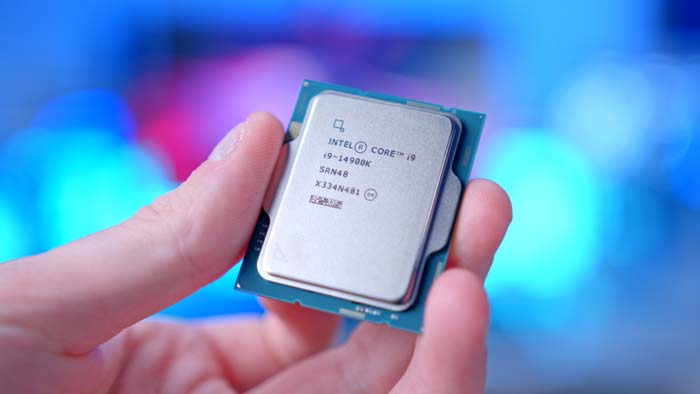 From our testing so far, the verdict isn't positive. During our reviews for the 14600K and 14900K we found that across all of our benchmarks (both gaming and productivity) that the performance boost was minimal. The Core i5-14600K seemed to offer a slightly better boost versus the 14900K, but the difference between 13th-Gen options wasn't exactly significant. This was pretty disappointing to uncover, but it was to be expected from CPUs that use pretty much exact same architecture as the previous generation options.
Suggested Article: Best Graphics Cards for the Intel Core i9 14900K
But regardless, we still recommend you check out the full reviews to get the full picture. Despite the overall poor performance from the CPUs, the new Z790 motherboards that have released as a bi-product of the CPU ranges are actually pretty decent. I'm sceptical about the pricing to a degree, but the improved feature-sets and stronger support for high speed USBs and RAM, along with Gen5 SSD capability, and better networking options will be worth it for many. But the main positive of all of this is that the previous generation options will become significantly cheaper, so consumers can expect to see some absolute bargains for CPUs and motherboards.
ROG STRIX Z790-A Gaming WiFi II Design & Aesthetic
Taking a look at the design of the Z790-A, ASUS have opted for a white/grey heatsink colour which contrasts with the black PCB. I do think the contrast is nice, but I'd rather have a fully white motherboard, or fully black board instead of a mix of the two. I will be bitterly waiting for ASUS to bring the Dark Hero board back to life, which I'd argue is one of their best looking motherboards that they've done. But I digress, the Z790-A will appeal to most, especially as this board is a bit more minimalist.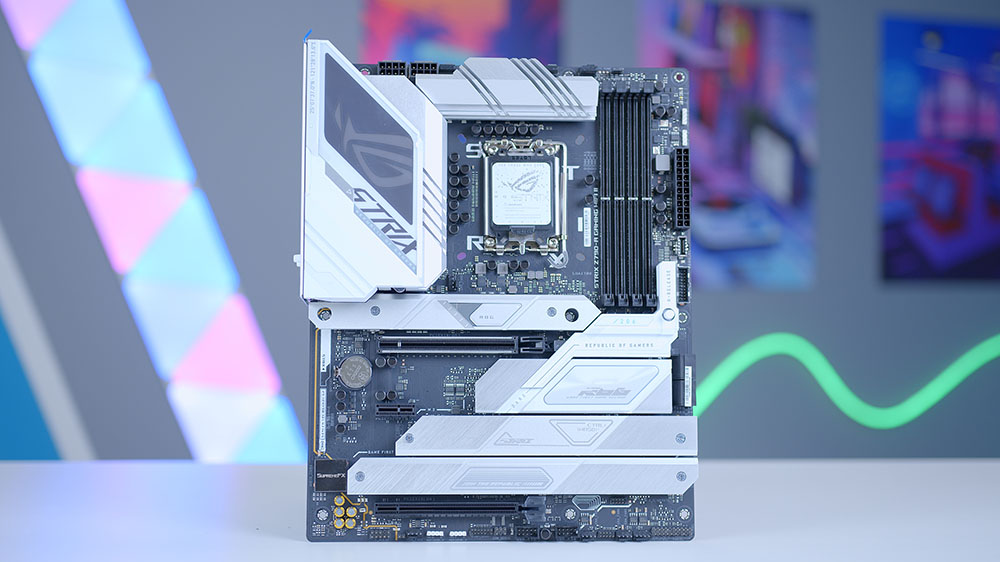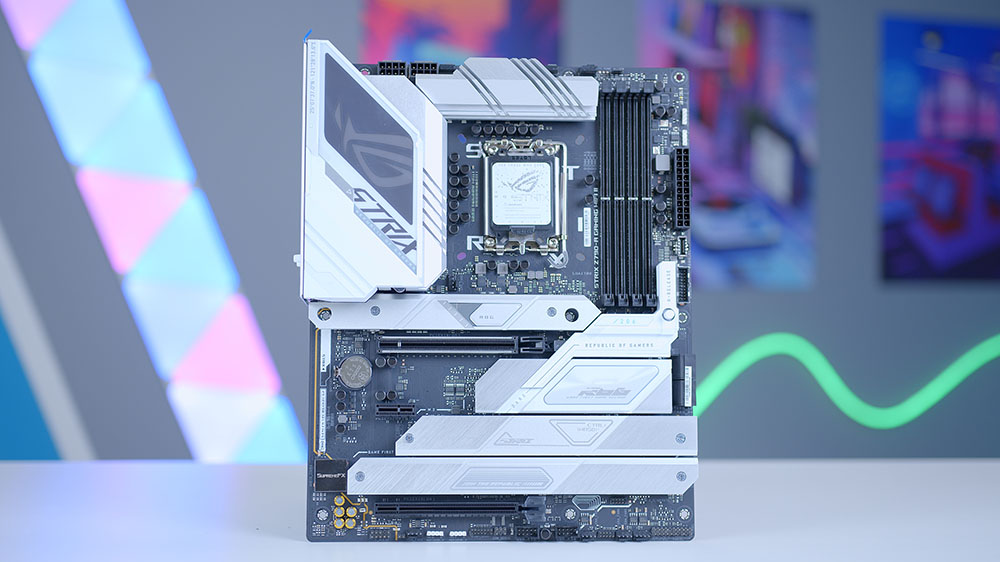 In comparison to the TUF Gaming Z790-Pro that we've also reviewed, the edgy gamer ROG STRIX livery isn't as crazy on this board. And I think the brushed metal grey heatsinks actually look quite nice, which is a bit of a first for ASUS. On the top of the rear IO heatsink you'll be able to see the all too familiar ROG logo, which of course can be fully customised with Armoury Crate. I do like that ASUS haven't filled this board with loads of RGB, it just gives consumers some option to take a more minimalist approach to their build as opposed to the 'insane RGB look'.
Overall, I'd say that the aesthetic of this motherboard gets a pass from me. It isn't the most exciting motherboard that we've seen, but I have to give credit to ASUS for being a bit more controlled despite this being a ROG STRIX board. The contrast of the lighter heatsinks versus the dark PCB is a bit harsh on the eyes, but I feel most consumers won't have issue with this.
Features We Like
In this section we've put together a deep dive into each of the features that appear on this motherboard. In particular we've highlighted the ones that we like, and the ones that we don't like, to give you a well-rounded overview of the quality of the ROG STRIX Z790-A II.
Gen5 Graphics Card Slot
The Z790-A II offers consumers a PCI-E 5.0 x16 slot ready for the next generation of GPUs. Although these graphics cards don't exist as of yet, it provides some upgrade paths for consumers that plan on picking one up. Its just great to see a manufacturer providing some more consumer-focused features.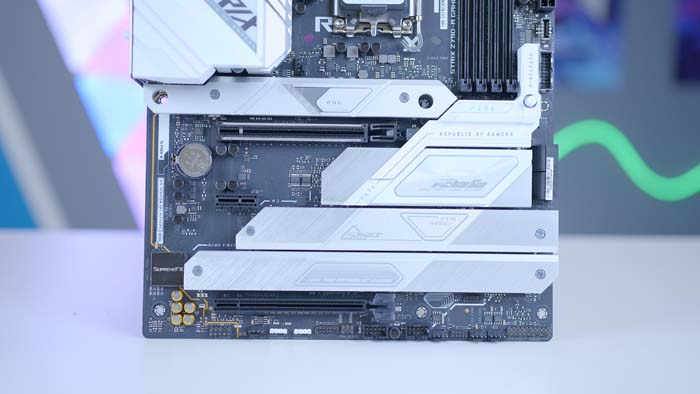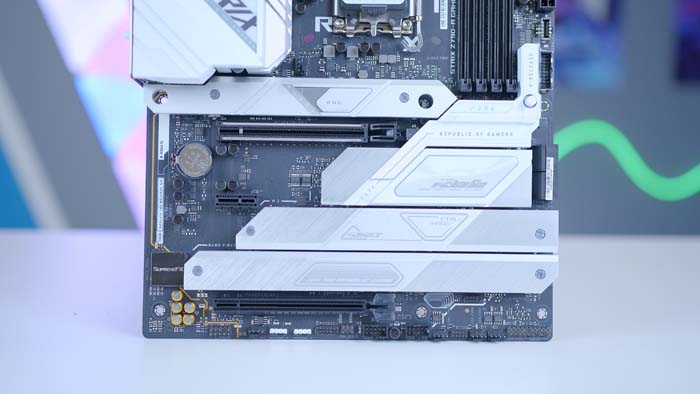 Solid DDR5 Overclocking Speed
As DDR5 starts to become the norm for all systems across both major brands (Intel and AMD), we'll start to see speeds massively pick up with new kits. Fortunately we're at a point where manufacturers like ASUS can provide 8000MT/s support on their new boards, which will provide some big performance boosts. And as latency for new RAM kits decreases, this performance will only skyrocket.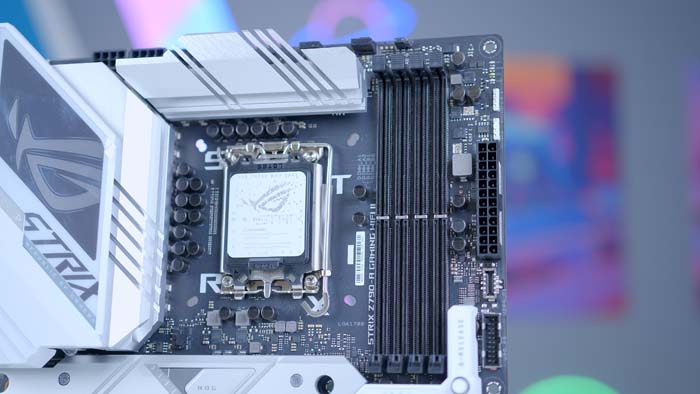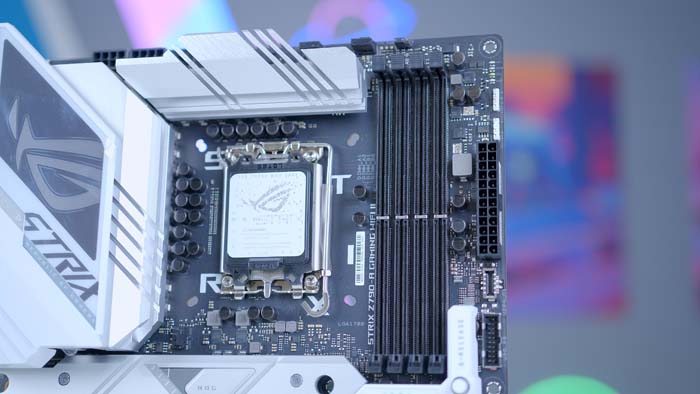 Solid Rear IO Options
On the rear IO of the ROG STRIX Z790-A II, consumers will find a total of 12 USB ports. These include a 20Gbps Type-C option, three USB 10Gbps ports, four USB 5Gbps ports, and four USB 2.0 ports. Admittedly I'm not a fan of the USB 2.0 options, but it does bulk of the IO with some extra options for those that have maxed the capacity on all of the high speed ports.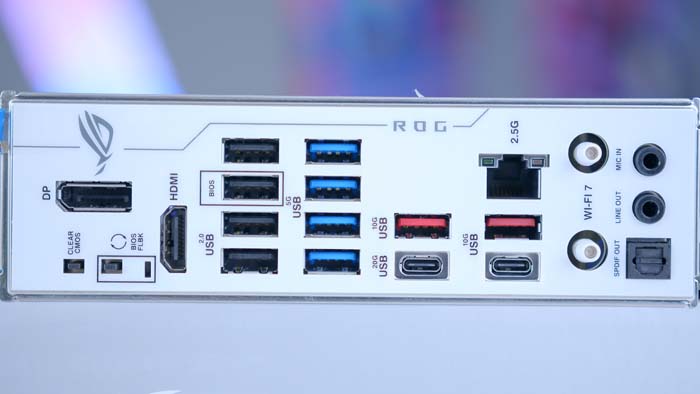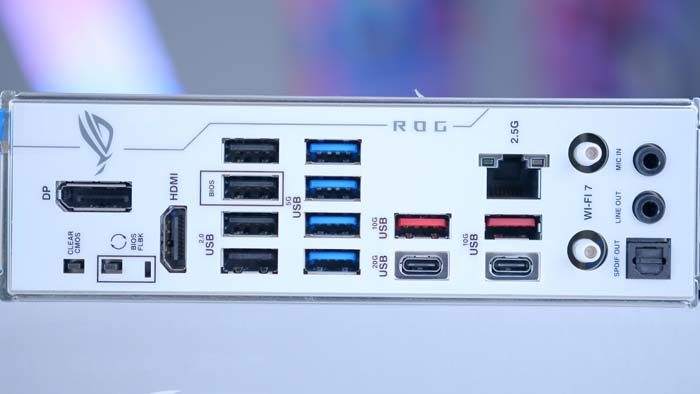 Features We Don't Like
Use of WiFi 7
This is something we touched upon during the Gigabyte AORUS Pro X review, but WiFI 7 is pretty pointless right now. I imagine ASUS will probably release a WiFi 7 compatible router within the next year or so, but until then, this new generation of wireless networking is pretty much redundant.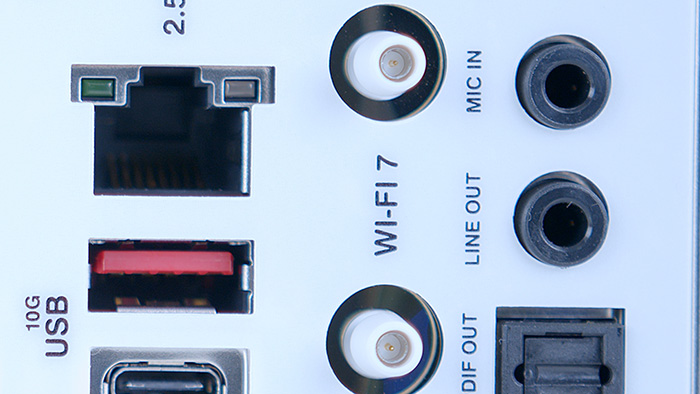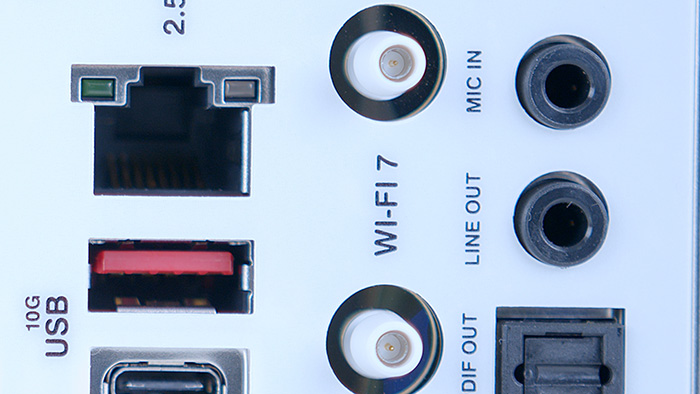 What's in the Box?
In this section we'll be briefly delving into what comes with the ROG STRIX Z790-A Gaming WiFi II. Manufacturers often include extra cables, screws and other additional components that can make your building process much simpler.
Conclusion
ASUS ROG STRIX Z790-A Gaming WiFi II
Product Name: ROG STRIX Z790-A Gaming WiFi II
Brand: ASUS
Features

Design

Performance

Value For Money
Summary
The ROG STRIX Z790-A Gaming WiFi II is a motherboard that I have mixed feelings about. While I do understand why this motherboard exists, what I don't and won't understand is the laziness that comes to offering new and exciting features. There's nothing about this motherboard that's particularly special, and ASUS have actually removed some of the slot options when compared to their Z690 version of this particular option. I think the the Z790-A II will be perfectly fine for a 14th-gen PC build, but I don't think it is worth picking up versus the plethora of other motherboards on the market right now. Due to the fact that prices on older motherboards are likely to drop, these seem more like a tantalising choice in comparison to the Z790-A. 
To summarise, if you desperately need a mid-range motherboard, the Z790-A Gaming WiFi II is a relatively decent choice, but if you're willing to hunt for a deal, there are definitely better options on the market that will be a stronger choice.
Pros
✅ Bountiful set of IO.
✅ Offers a Gen5 graphics card slot.
✅ Strong overclocking capability on the RAM.
Cons
❌ WiFi 7 is basically a pointless feature.
❌ Aesthetic won't be for everyone.
❌ Rear IO offers USB 2.0 ports.