Introduction
With the release of Ryzen 7000 CPUs officially upon us, it makes perfect sense to re-hash the past, and make some sense of the myriad of options available on the market. AMD has released four new chipsets for their AM5 platform, with their flagship X670E chipset offering widespread PCI-E 5.0 support and a whole host of other features.
From the previous generation, we've seen a drastic change in not only number of available chipsets, but also the number of features available and the kind of performance and compatibility between chipsets. To break up the downright confusing nature of it all, we'll be comparing the major differences between the X670 and X570 chipsets in this piece.
Suggested Article: AMD X670E VS X670 Motherboards – Key Differences & What To Expect
What is a Chipset?
One of the first points to cover is the major difference between a chipset and a motherboard. Despite the fact that the two do go hand-in-hand, chipsets and motherboards are not entirely the same. A motherboard is the PCB that you slot all of your components into, while your chipset is a data controller, and the determinant for the kind of features you'll have available on the motherboard. These features include the likes of PCI-E lanes, rear IO and the amount of CPU and RAM overclocking support available.
With this new launch, AMD announced that we were getting access to more brand new chipsets than in previous generations. Two in September during the release, and two following later in October. X670E and X670 have launched already, with B650E and B650 following shortly. X670 is AMD's second highest-end chipset, behind X670E, and looks to offer high-end overclocking and connectivity, but with trimmed back PCI-E 5.0 support (the next-gen standard is contained to SSDs only on this chipset design).
Major Differences
Ryzen 5000 CPUs are around two years old now, and as you can probably imagine, the new Ryzen 7000 motherboards are hugely different to their predecessors. The new motherboards bring with them a range of new features, allowing for greater connectivity options and performance. We've pulled all of the technical information we can from both of the chipsets to provide some information on the key differences between them.
VRM Power Phases
Immediately you'll be able to notice that the amount of VRM power phases has increased a fair amount from the previous-ten X570, to the new X670 lineup. Using the Gigabyte AORUS X670 Elite AX as a point of comparison, this board has 16+2+2 power phases. All of the new Ryzen 7000 CPUs are unlocked for overclocking and aren't limited to any chipset, so this top-end X670 board is designed for this purpose. Although you'll see much higher VRM power phases on an X670E board, 20 power phases is a huge amount to provide plenty of stability and headroom for a high overclock.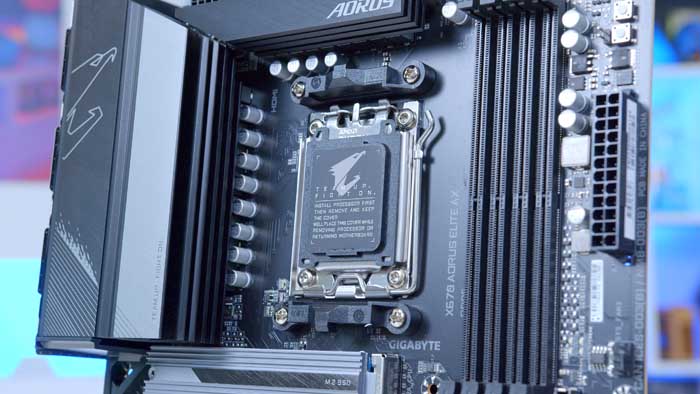 On the X570 side, looking at the ROG Crosshair VIII Dark Hero from ASUS, a high-end X570 design, and you only get a 14+2 power stage. This was very sufficient at the time, and is more than enough for the Ryzen 5000 CPUs, but does demonstrate how much more power you need to feed on the X670 motherboards to the newer chips.
PCI-E Lanes, GPUs & SSDs
Moving onto expansion, the X670 boards are designed to house much more of the latest generation of connectivity. Although we're only seeing one Gen5 M.2 slot on most boards, all of the X670 boards we've tested are PCI-E 4.0 compatible through and through, with the potential to have one or two slots as PCI-E 3.0. X670 boards also have a huge amount of bandwidth to play with, 44 PCI-E lanes in total, so the amount of connectivity will be greater on these boards when compared to X570.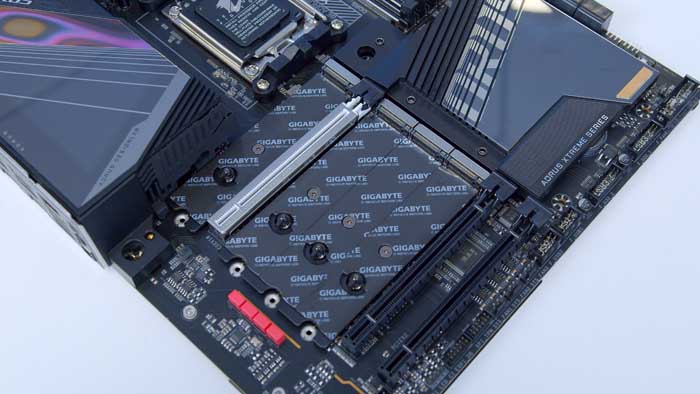 Due to X570s greater age, these boards don't provide any PCI-E Gen 5 compatibility, though most do usher in widespread PCI-E 4.0 coverage, for at least 1 M.2 SSD and the graphics card's PCI-E slot. This isn't actually the drawback it may initially seem. There are currently no PCI-E Gen 5 storage options available, with the best PCI-E Gen 4 drives still providing top-tier speeds of up to 7GB/s. Modern GPUs are also yet to utilise PCI-E Generation 5 either; the new RTX 4090 still leverages the PCI-E 4.0 standard. AMD may mix things up with their upcoming RNDA 3 launch, but for now, X570 is safe on the GPU compatibility front!
RAM Compatibility & Overclocking
An important area to take a look at is the difference in RAM generation. X570 motherboards and all other chipsets on the AM4 platform utilised DDR4 memory, the standard since first-gen Ryzen first landed.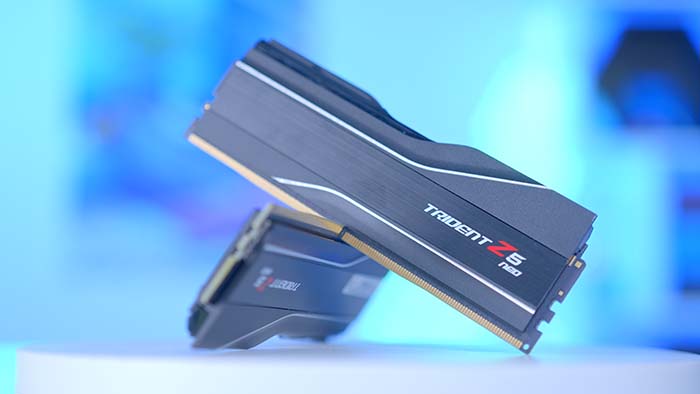 X670 is unfortunately DDR5 only, something which is the case across all boards manufactured for the new Ryzen 7000 CPU generation. This new-generation memory can be very pricey when compared to its DDR4 predecessor, and often lacks any tangible performance upside. Cheap DDR5 kits often perform worse for gaming than DDR4 kits, due to the high latency currently offered on these affordable kits.
Overclocking your RAM has also change a fair amount between chipsets. X570 motherboards saw high speed DDR4 overclocking capabilities with some boards allowing over 5000MHz for your RAM speed. DDR5 memory overclocking has primarily remained the same, but higher speeds are now reachable with some kits sitting at 6000MHz out of the box. AMD has also introduced their new EXPO memory technology for X670, which decreases latency and increases clock speed with the push of a button reducing instability issues that comes with manual overclocking.
Overall, if value is your motivation, the support for DDR4 memory is a clear win for X570 in many respects.
Rear & Front IO
Connectivity for both rear and front IO hasn't changed drastically between both of these chipsets. But with the new AM5 platform, we're starting to see more high speed USB ports, with less USB 2 ports on the whole. Generally X670 motherboards have access to more USB 3.2 Gen2x2 (20GB/s) ports on both the front and the rear, whereas most X570 motherboards top out at just the one 10GB/s port.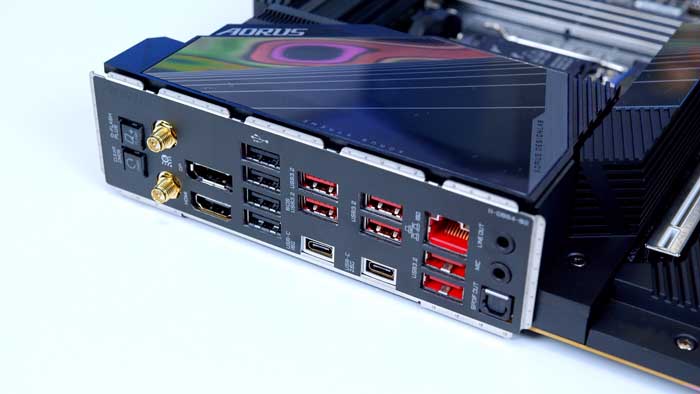 With regards to other USB 3.2 ports, it primarily remains the same. We're yet to see any USB4 ports on the X670 chipset, but we may see this inclusion as more boards release later in the year. With regards to networking, WiFi 6E is now standard on pretty much most of the X670 boards, and I'm yet to see a motherboard that doesn't have a 2.5 Gigabit LAN port at minimum. X570 takes a slight hit here, with networking speeds generally in the 1 gigabit region, and older, but still relatively fast, Wi-Fi standards included as standard.
Pricing Comparison
When comparing prices, you'll immediately notice that X670 motherboards are priced slightly higher than X570. The price increase is ultimately down to the forced DDR5 requirement, and the added costs of the next-gen connectivity. This price increase can feel like a hard pill to swallow when you consider that the X670 design is not AMD's top-end Ryzen 7000 chipset. With X670E costing even more, it does feel like there has been a bit of a cash-grab on these next-gen motherboards.
By contrast, the X570 chipset is the top-end available within the Ryzen 5000 CPU range. These motherboards had the most amount of features, were fully unlocked for overclocking, while looking the best of any boards available. X570 motherboards have come down a fair amount in price compared to when they originally released, and will likely be the better option for those looking to build a cheaper PC. You'll still be able to get access to a wide range of features, but your upgrade paths to brand new components will be more limited than on the newer X670 motherboards.
| | |
| --- | --- |
| X670 | X570 |
| $300 – $500 | $200 – $500 |
Overall Differences
Features
X570
X670
CPU Overclocking Support
Yes
Yes
CPU PCI Express 5.0 Lanes
0
4
PCI-E 5.0 Slots
0
1 x16 Slot
1 x4 M.2 Slot
VRM Power Phases
20+
20+
Chipset PCI Express 4.0 Lanes
36
40
PCI-E 4.0 M.2 Slots
2 x4 M.2 Slots
2 x4 M.2 Slots
Chipset PCI Express 3.0 Lanes
8
8
Max Number of USB Ports
16
14
Max USB 4.0 Ports
0
0
Max USB 3.2 Gen 2×2 Ports (20Gbps)
1
2
Table of Expected Differences between Chipsets (Based off of X570 Dark Hero & X670 AORUS Elite AX Specs)
Overall Differences Breakdown
The major difference between these two boards, as obvious as it may sound, is the different CPU support. If you are looking to get gaming on the latest-generation of Ryzen 7000 processors, you'll need to opt for the newer X670 chipset. If you are looking to build a more affordable PC, and potential pick ups second-hand Ryzen 3000, or brand-new Ryzen 5000 processor, X570 will be your jam.
While the increased connectivity options on the X670 range are a step forward, and the inclusion of PCI-E Generation 5 for SSDs is a welcome addition, there really isn't that much change between these boards. You'll find a similar array of networking options, plenty of high-speed USB ports on both, and support for exactly the same graphics cards. X670 gets you access to the newer DDR5 memory, but as explored above, the early adoption of this standard incurs extra cost for, often, less or the same performance levels.
Where to Buy
A wide-range of X670 and X570 motherboards are now available, and we've included some of our recommended X670 motherboards and recommended X570 motherboards below:
Best X670 Boards
MSI Pro X670-P WiFi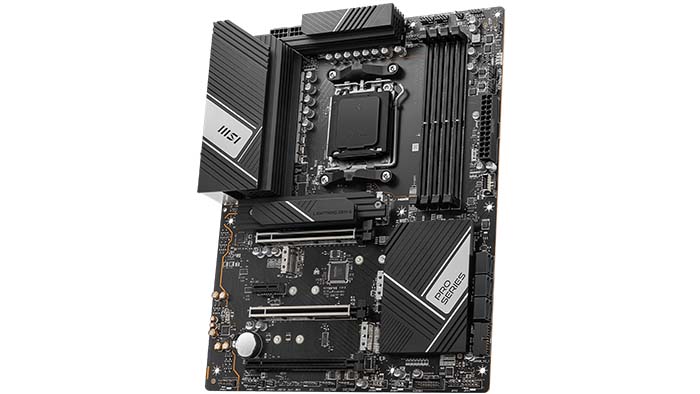 MSI's Pro X670-P WiFi boards is one of the only other X670 boards available at launch. Looking at the aesthetic, this board definitely has a cheaper look based on the amount of exposed PCB and less of an extended heatsink design. However, even though this is a cheaper board, it still holds up well compared to the competition. On the VRMs, you've got a 17 digital power phase design equipped with a heavy plated heatsink to keep them nice and cool. For PCI-E slots you've got the same amount as the X670 Elite AX, with a Gen5 slot for M.2 SSDs, and three extra that are Gen4 compatible. Rear IO bears a similar resemblance with a nice mix of high speed USB ports, coupled with USB 2.0 accessible through the front panel.
Buy the MSI Pro X670-P WiFi on:
Gigabyte AORUS X670 Elite AX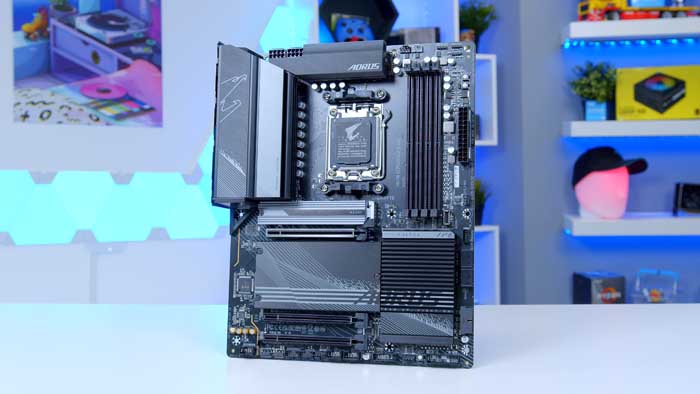 We've taken a look at the Gigabyte AORUS X670 Elite AX in a full review. And despite this board being positioned in a strange market, it has plenty of features that will appeal to a number of consumers, while also saving some cost here and there. With a 20 phase VRM power design, this board is great for overclocking. You've got access to four PCI-E 4.0 slots for SSDs, and a 5.0 slot too for when the new SSDs finally release. On the rear IO there are 13 USB ports, which includes a USB Type-C 3.2 Gen2x2 port, two USB 3.2 Gen1 ports, and four USB 3.2 Gen 2 ports. This is a huge amount of IO, more than most could ask for. Overall, the Gigabyte AORUS X670 Elite AX is great for those looking to build a Ryzen 7000 system but are being more price conscious about their component choices.
Buy the Gigabyte AORUS X670 Elite AX on:
Best X570 Motherboards
ASUS ROG Crosshair VIII Dark Hero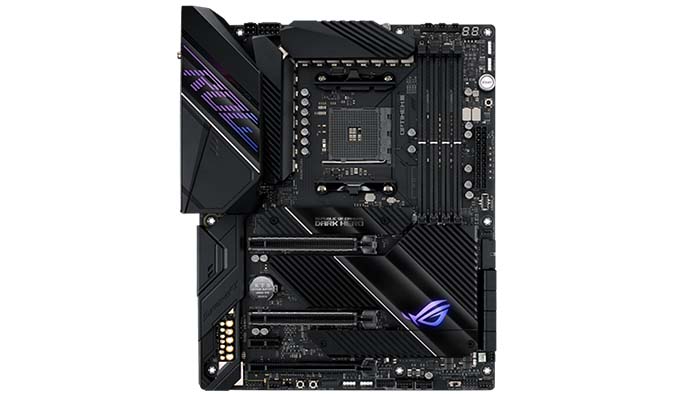 The ASUS ROG Crosshair VIII Dark Hero is one of the flagship boards to launch in the X570 range offering up a very impressive design with a darker theme. This board is absolutely loaded with features, supporting PCI-E 4.0 all around for both SSDs and GPUs. With VRMs are strong with a 14+2 power stage design and a massive amount of cooling situated at the top of the board, overclocking should be a breeze. Rear IO is also very promising with 12 USB ports, all of which are a mixed variety of USB 3.2. If you're looking for a top-end board this is a great choice!
Buy the ASUS ROG Crosshair VIII Dark Hero on:
ASRock X570 Taichi Razer Edition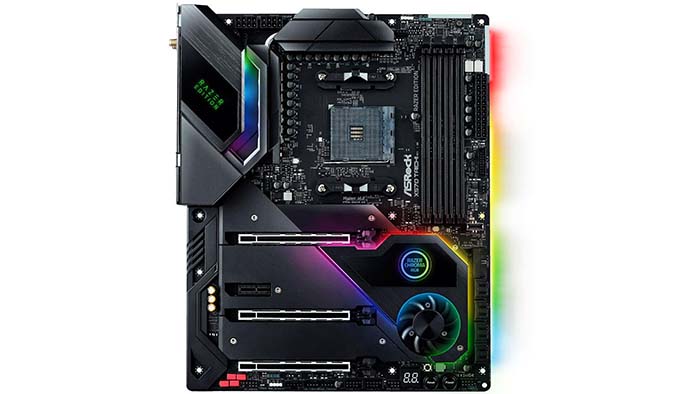 ASRock is a manufacturer that always does an incredible job with the design and aesthetic of their motherboards. And this X570 Taichi Razer edition absolutely looks the part. The extended heatsink design covers up most of the board with some areas housing RGB underglow that looks awesome. The rear IO plate also houses some more RGB making your motherboard light up like a Christmas tree. Specs wise this board is loaded up with PCI-E 4.0 across the board, rear IO has a massive amount of high speed USB ports, along with a 7.1 channel audio codec for all your audiophiles out there!
Buy the ASRock X570 Taichi Razer Edition on:
Gigabyte X570 AORUS XTREME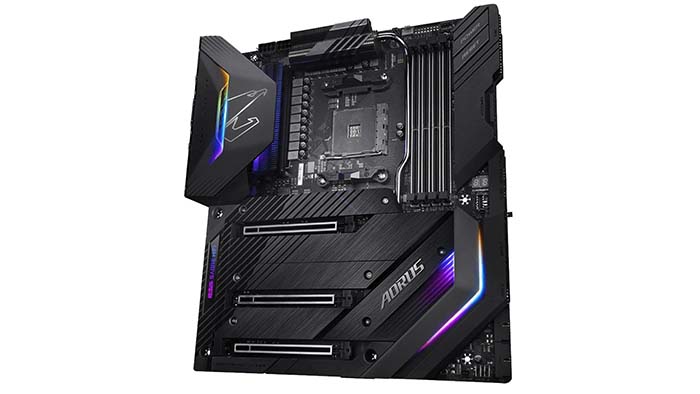 For our final X570 motherboard, we've picked out Gigabyte's X570 AORUS XTREME. This variant of motherboard saw a revision on the X670E platform, and the X570 version still holds up well to modern standards. On the VRMs you've got access to a 16 phase power design, covered in a massive amount of cooling to increase stability. PCI-E 4.0 is supported across the board including triple Gen4 SSD slots. On the rear IO, USB ports are numerous with multiple high speed USB 3.2 ports, including USB 3.2 Gen2 compatibility. Not to mention this board looks awesome with the minimalist aesthetic!
Buy the Gigabyte X570 AORUS XTREME on: