Introduction
With AMD's Ryzen 7000 CPUs now available for purchase, benchmarkers all over the world have been throwing these new CPUs at various tests to see how they perform versus Intel's 12th Generation chips.
AMD have finally released all of the information surrounding the various motherboard choices, and gave us some benchmarks. We were excited for the release of these new CPUs, and even more so that they've officially dropped. but a burning question arises from this new product launch. What is the difference between the X670 chipsets?
Today we'll be answering that question and covering the major differences between the brand new X670E chipset and X670 with all of the info we know so far. We'll be looking at some of the technical information from the new motherboard releases, and covering all the various specs and prices that come with each chipset.
Suggested Article: Ryzen 7000 Release Date Leaked, Set for September Launch
What is a Chipset?
First and foremost lets briefly cover what a chipset is. Although a chipset and motherboard go hand-in-hand, they are not the same thing. A motherboard is the physical circuit board that allows you to slot in your individual components. A chipset is a data communication centre and traffic controller that sits on top of your motherboard. Your chipset also determines the features you should expect on your motherboard such as: PCI-E expansion lanes, overclocking support, internal and rear IO etc.
AMD's chipset names and numbers are somewhat different to Intel. AMD's flagship chipset has always been 'X#70', whereas Intel's current high-end chipset is Z690. AMD essentially jumps the number up by one every time a new series of CPU is released. Ryzen 5000 CPUs were X570, and the previous generation was X470, making the new 7000 CPUs X670. Where these new Ryzen 7000-series differ is that AMD have never had an 'X#70E' chipset before. The E designation is supposed to allude to the chipset being more 'extreme' and enthusiast in its makeup.
Originally the 'X#70' chipset was geared towards the highest-end market, but it appears that may have changed with the introduction of X670E. Both chipsets are set to have a wide range of features and by contrast to Intel's Z690 motherboards, will have more PCI-E Gen4 SSD support, PCI-E 5.0 support across the board, and plenty of rear IO.
Major Differences
With the release of the new Ryzen 7000 range, AMD kindly sent us two of their brand new CPUs, along with one of MSI's top-end motherboards to test performance. We've been able to take a look at all of the new features on this board, along with technical information that AMD has released leading up to this launch. We've been working day and night to review all of the new features, and as part of this, we've updated this article to reflect all of the new technical information about the new chipsets.
VRM Power Phases
As a general rule with AMD, overclocking is not limited to the motherboard but instead the CPU. AMD CPUs that have all cores unlocked have an 'X' designation, and provided AMD is sticking with the same philosophy, all of the new chipsets should support overclocking. Where they will differ is the amount of power phases and VRM cooling on the board.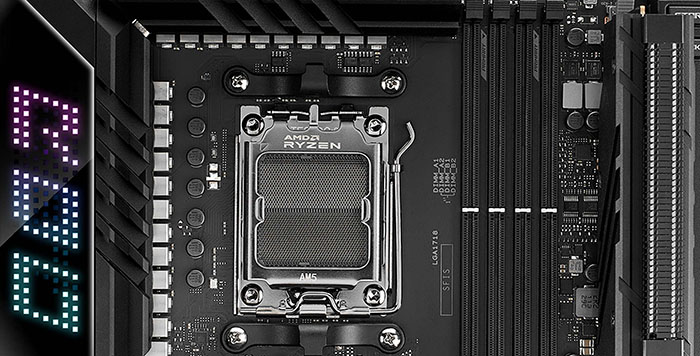 For the X670E chipset, these motherboards are designed to push the overclocking capability of Ryzen 7000 CPUs to the max. The ASUS ROG Crosshair X670E motherboard has 20+2 power stages designed for optimal stability and to push performance to the highest it can go. If you're picking up a next-gen Ryzen 9 CPU, you'll likely be buying an X670E motherboard to pair with it for the best performance.
On the other side of the coin, X670 motherboards are not far behind when it comes to overclocking. The Gigabyte X670 AORUS Pro AX board features a 16+2+2 power delivery system. This again is great for pushing your clock speed to the max, and with optimal cooling you'll have a powerful system.
| | |
| --- | --- |
| Motherboard | VRM Power Phases |
| ASUS ROG Crosshair X670E Hero | 18+2 |
| ASUS TUF Gaming X670E | 14+2 |
| MSI MEG X670E ACE | 22+2+1 |
| Gigabyte X670E AORUS Master | 16+2+2 |
| Gigabyte X670E AORUS XTREME | 18+2+2 |
| ASRock X670E Taichi | 24+2+1 |
| ASRock X670E Taichi Carrara | 24+2+1 |
| Gigabyte AORUS X670 Elite AX | 16+2+2 |
| MSI Pro X670-P WiFi | 14+2+1 |
Table of Motherboard VRM Power Phases
PCI-E Lanes, Graphics Cards & SSDs
With concerns to PCI-E lanes, the X670E chipset has the most PCI-E 5.0 designated lanes out of all of the options. AMD announced that the new AM5 socket will have 24 PCI-E 5.0 lanes to play around with, but ultimately the full utilisation of these lanes will depend on the manufacturer and motherboard.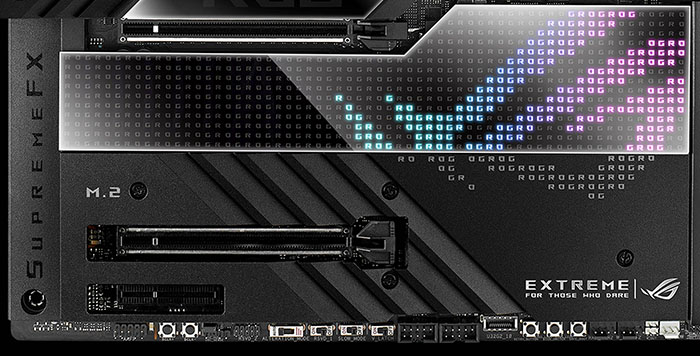 As X670E is the top-end chipset these motherboards will have full access to all of the 24 PCI-E 5.0 lanes. For the standard X670 chipset, these boards will only have four PCI-E 5.0 lanes, and 44 usable lanes in total (of which the rest will be PCI-E 4.0 and 3.0). This means you'll unfortunately only have one usable PCI-E 5.0 slot which will in this case be an M.2 drive.
To summarise, if you're wanting to pick up the next generation of graphics cards and maximise your next-gen storage options, then the X670E chipset will be your go-to choice. But if you're not bothered about all of the new component choices, then you can get away with picking up an X670 board which will still have plenty of options, but much less of the next-gen features.
CPU Overclocking
This might sound a little dire, but it isn't all bad. The new chipsets are set to have out of the box support for even higher clock speeds than Intel's 12th-gen processors, meaning for those that want to overclock, you'll definitely be in luck here. The Ryzen 9 7900X has a whopping boost clock speed of 5.6GHz, with their mid-range option offering up 5.3GHz on the boost. This is very impressive, and for overclockers out there, these CPUs to be are likely going to be pushed over the 6GHz threshold.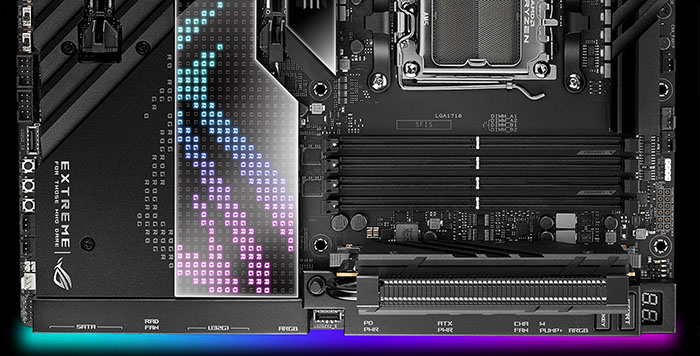 We briefly touched upon this above in the VRM power phases section, but although every Ryzen CPU is unlocked for overclocking, whether you decide to overclock will depend on a few key factors. The X670E chipsets will have the most amount of VRM power phases, and for this reason they are best positioned for those that want to overclock their CPUs. But the major caveat to picking up one of these boards is that they're pretty expensive.
X670 motherboards seem to have less power phases overall compared to the X670E options, but these boards will still be perfectly fine to get some overclocking underway. Ultimately we'd recommend checking your manufacturer's board product page before deciding whether you should overclock, as the amount of power phases and cooling can hinder how much performance you can get out of your CPU.
Memory Overclocking
The biggest point to note here with memory support is that the newest Ryzen 7000 CPUs doesn't support DDR4 RAM and this is a standard across all of the available chipsets meaning an upgrade to DDR5 is unfortunately a requirement.
This could go one way or another. The forced upgrade is somewhat problematic for consumers looking to build a system on the cheap, but we're hoping that time will and saturation will drop the price of these components.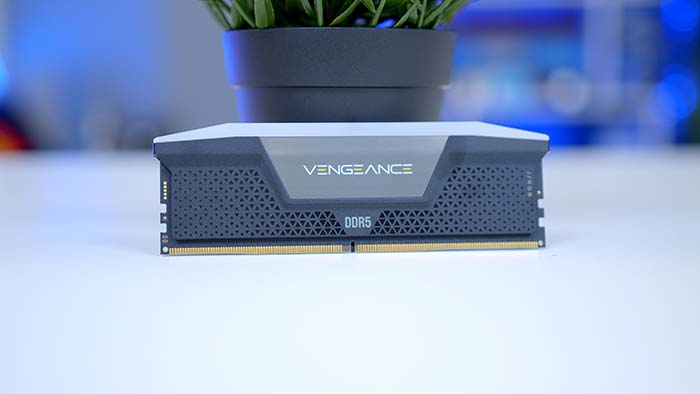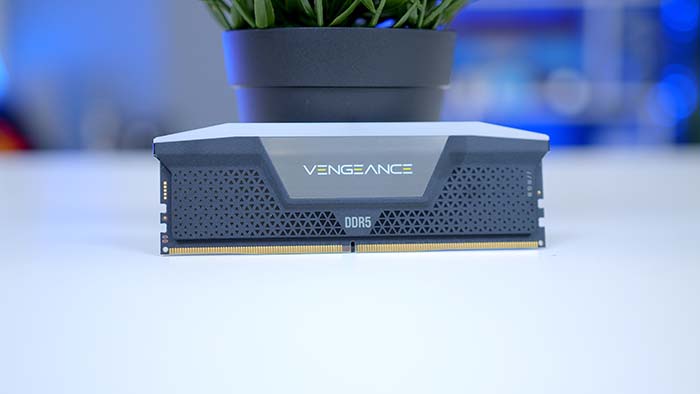 Although the choice of DDR5-only on the AM5 platform could be an issue, AMD has introduced a new XMP profile that can see performance increases. AMD's EXPO memory technology increases the clock speed of your DIMMs, while reducing the latency of the kit. Doing this could see performance improvements, but we're yet to see a huge difference in performance when this new profile is enabled. All of the new AMD chipsets support this technology, but you'll need to pick up a memory kit that supports the new tech.
Pricing Expectation & Comparison
Firstly, you'll notice that both of the chipsets are immediately much higher than the price range we witnessed with the release of the X570 chipset. This is ultimately down to new tech in the motherboards and the cost associated. PCI-E 5.0 components aren't available yet for consumers, and because the tech doubles the bandwidth of the previous generation we'll be seeing some significant performance boosts. DDR5 being a requirement also immediately boosts the price as the DIMMs themselves are still rather expensive.
X570 motherboards were generally geared towards those that wanted the best performance that they could get, but there were also some options for mid-range and potentially even budget builds. For a budget experience with Ryzen 7000 CPUs, you'll need to look out for B650 boards, as these motherboards will have less features, making them cheaper overall. The X670 chipset is positioned in the middle of the road versus the other chipsets. We have seen one motherboard priced below the $300 mark in the form of MSI's Pro X670-P WiFi, but you're still having to pay in excess for the other components.
As these motherboards have released we now have official pricing. Although online retailers like Amazon are still yet to have some of these new boards, retailers like Newegg have many of the new releases. Looking at the price you'll immediately see that the X670E chipset caters to a significant range of budgets, but the cheaper motherboards are definitely scarcer on this chipset. For the most part, many of the prices are reasonable, but ultimately the new generation of features is forcing a price bump compared to the previous generation.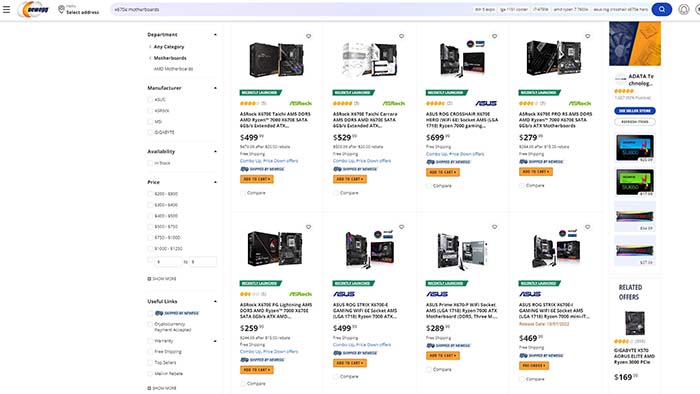 | | | |
| --- | --- | --- |
| X670E | X670 | X570 |
| $250 – $1000 | $300 – $600 | $200 – $500 |
Overall Differences
Features
X670E
X670
CPU Overclocking Support
Yes
Yes
CPU PCI Express 5.0 Lanes
24
4
PCI-E 5.0 Slots
1 x16 Slot
1 x8 Slot
1 x4 M.2 Slot
1 x16 Slot
1 x4 M.2 Slot
VRM Power Phases
24+
20+
Chipset PCI Express 4.0 Lanes
20
40
PCI-E 4.0 M.2 Slots
2 x4 M.2 Slots
2 x4 M.2 Slots
Chipset PCI Express 3.0 Lanes
0
8
Max Number of USB Ports
16
14
Max USB 4.0 Ports
2
0
Max USB 3.2 Gen 2×2 Ports (20Gbps)
2
2
Table of Expected Differences between Chipsets (Based off of ASRock X670E Taichi Specs & MSI Pro X670-P WiFi)
Overall Differences Breakdown
With any new CPU release, there are a huge amount of new specifications that comes with each chipset. First and foremost we'll talk about PCI-E lanes. AMD has told us that the AM5 socket can support up to 24 PCI-E 5.0 lanes. As X670E is the top-end chipset of the line-up we know that the boards utilise all of these both, giving consumers the most amount of next-gen compatible slots. As X670 is the middle of the road, you'll have plenty of PCI-E lanes, but only four of them are PCI-E 5.0 compatible.
Looking as USB ports, the chipsets don't differ too much overall. X670E appears to offer around 16 usable USB ports at the top-end, but this will ultimately differ based on manufacturer choices. However, X670E motherboards will have the most amount of high speed ports, coupled with brand new USB4 ports too. The X670 chipset doesn't change much, offering fewer USB ports in total which is ultimately down to cost reduction. Overall, both of these chipsets are different when looking at PCI-E 5.0 support, but in terms of features they share a lot of similarities.
Where to Buy
The Ryzen 7000 CPUs released on September 26th, and we're giddy just talking about it. The motherboards released at the same time that the CPUs dropped, so for the time being you'll want to check out all of our reviews and coverage on the new motherboards to see what features are available, and where you can buy them.

---
Conclusions
We've discussed the biggest differences (and similarities) between the X670E and X670 chipset, and the features we expect to see once the CPUs release. From what we can assume based on the information we have, it is likely that both chipsets will be quite similar in terms of features. The X670E chipset will use all of the available features that come with Ryzen 7000 CPUs. In comparison, the standard X670 chipset is more aligned with mid-range consumers, but will also have some high-end options.
If you're looking to upgrade to the latest components and maximise the amount of ports and slots you've got, then the X670E chipset will be the best choice. But if you're looking to gain access to some of these new features without spending a fortune, then the X670 chipset will be a better option.