Introduction
Picking out parts for a brand-new gaming PC can be quite difficult due to the sheer amount of factors to consider. However, the best way to start is to lay the foundations with a strong CPU and GPU combo, as these components will have the biggest influence on the performance of your build.
Budget gamers might have already been convinced to snatch up Intel's Core i5 13400F processor, as this mid-range CPU is an affordable choice that is perfect for 1080p gaming, with some legs at 1440p as well. If this is the case, then the next step is to pick up a graphics card that can match the performance of this CPU to allow your system to reach its full potential.
In this buyers guide, we'll be running through our top picks for the best GPUs to buy for the Intel Core i5 13400F. In addition, we'll be discussing the key factors to consider when searching for a graphics card and CPU pairing.
Best GPU for Intel Core i5 13400F: AMD Radeon RX 7600
If we had to select just one of the GPUs to slot into a system featuring Intel's Core i5 13400F, our pick would have to be the AMD Radeon RX 7600. As a more budget-oriented CPU, the i5 13400F will compliment the 1080p and 1440p performance that this graphics card has to offer. Plus, the exceptional price tag makes this graphics cards one of the best options for budget gamers, making it a solid investment for those wanting improved 1080p gameplay, or perhaps tempted by better visuals.
Suggested Article: Best GPUs for 1080p Gaming in 2023
All Graphics Cards in our Roundup
1. Nvidia GeForce RTX 3060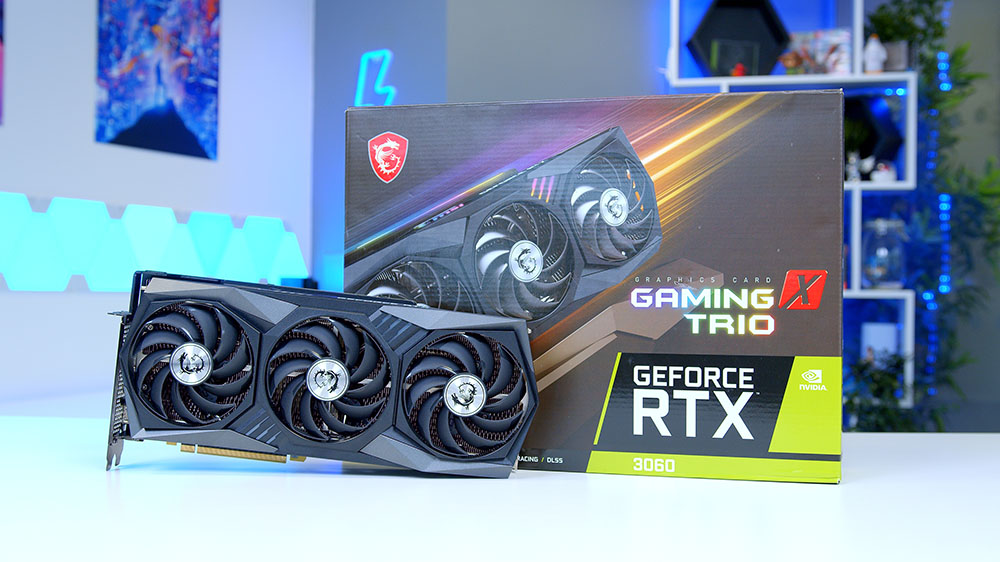 As the Core i5 13400F is generally considered a budget-friendly CPU, it makes sense to suggest one of the cheapest Nvidia cards that remains readily available in the form of the RTX 3060. During our benchmarking runs, this GPU has consistently provided strong performance at 1080p, which makes it a good choice for competitive gamers looking to keep costs down to a minimum.
Whilst it struggles to hold up when pushed to 1440p, most gamers picking up one of these cards will be focused on dialling up the framerates instead of improving visual fidelity. As for the specs, the 12GB of VRAM and 3584 CUDA cores allows games to run smoothly when paired up with an adequate CPU, which is bolstered further by a boost clock speed that even eclipses that of the RTX 3060Ti. Therefore, the RTX 3060 is a solid option for budget builders looking for reliable performance at 1080p.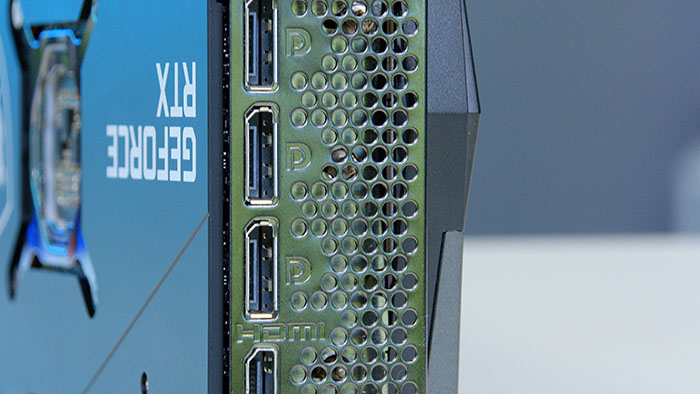 With budget-oriented graphics cards, jumping from 1080p to 1440p often leads to a significant drop in performance, and the RTX 3060 is no exception. Whilst it is possible to run games at 1440p, this GPU provides a much better gaming experience at 1080p.
Unfortunately, NVIDIA's newer generation of GPUs are just a step ahead of the likes of the 3060, and offer more benefits such as the latest verson of DLSS, making cards like the 3060 harder chose due to the alternatives.
Where to Buy
Buy the GeForce RTX 3060 on:
2. AMD Radeon RX 6650 XT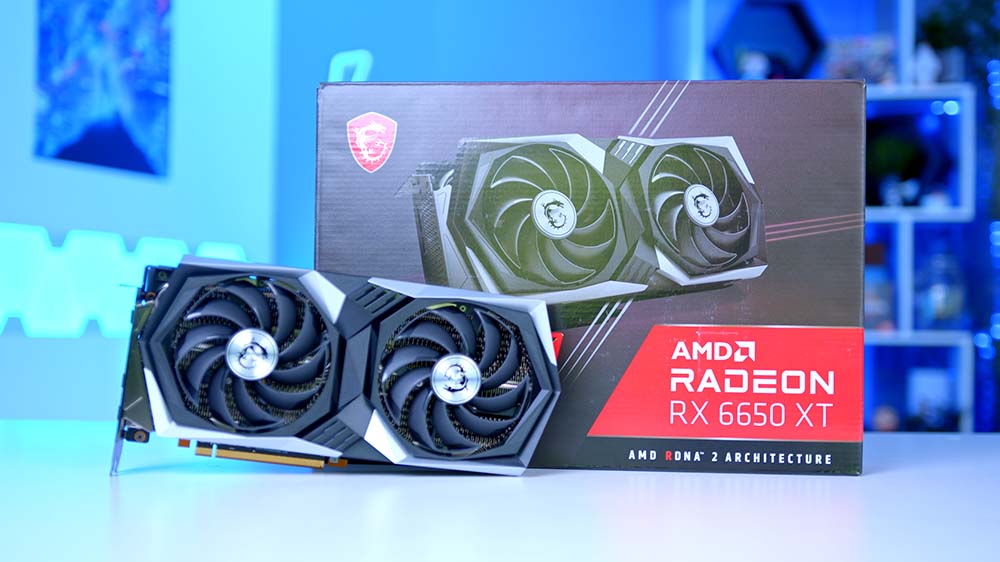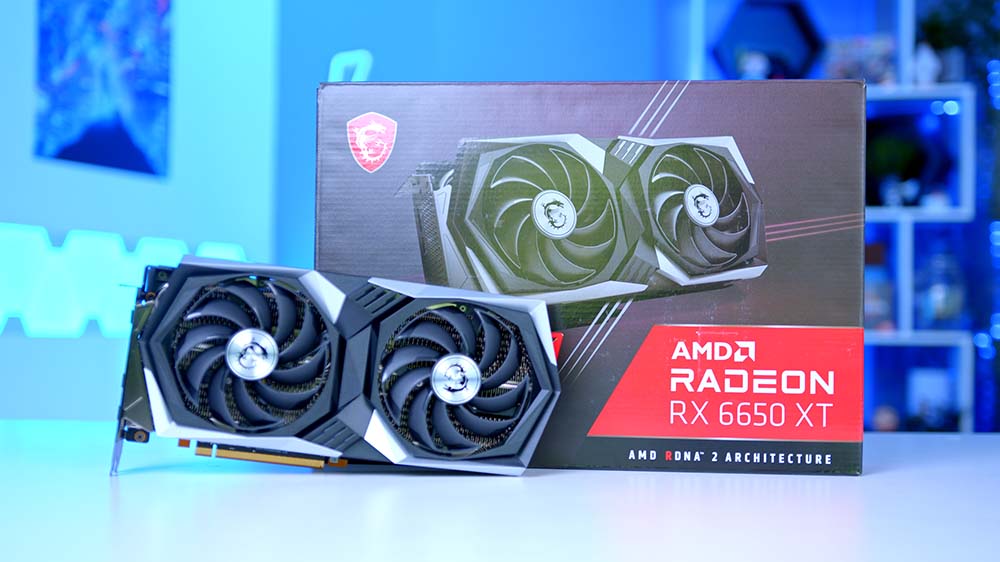 On the other side of the coin, we have one of AMD's best budget GPUs, the Radeon RX 6650 XT. After initially stumbling out of the blocks, multiple driver updates have revived a lot of the Radeon 6000 GPUs, with the 6650 XT being the one of the best examples. AMD graphics cards have built a reputation for aging like a fine wine, and the reductions in price help to boost the value proposition.
As for the RX 6650 XT specifically, this graphics card has come on leaps and bounds to provide a premium 1080p gaming experience for those on a tight budget. On top of this, this GPU can run a selection of titles at 1440p, hitting framerates above the standard 60FPS that most PC gamers expect when gaming on the latest hardware. Compared to the competition in the budget market, the 6650 XT has significantly higher clock speeds, resulting in a more responsive gaming experience when paired with an i5 13400F.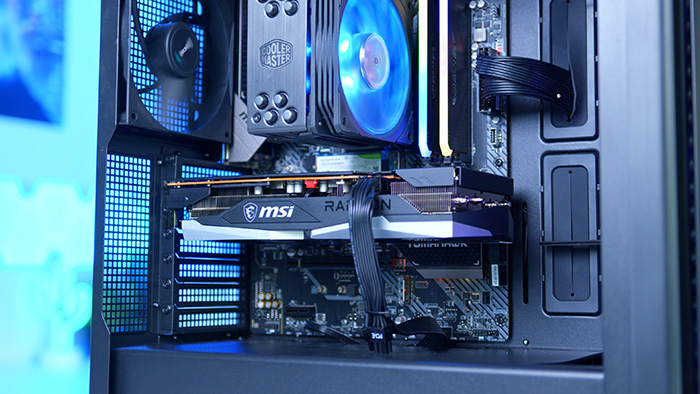 One area where AMD's graphics cards have struggled to compete with their Nvidia counterparts is Ray-Tracing. Unfortunately, the 6650 XT suffers from similar issues, which is another reason why it is stronger at 1080p.
Compaired to other modern GPUs, the 6650XT contains more SKUs which opt for two fans instead of three, which raises concerns over their ability to keep temperatures down when running more demanding tasks.
Where to Buy
Buy the MSI Gaming X RX 6650 XT on:
3. Nvidia GeForce RTX 3060Ti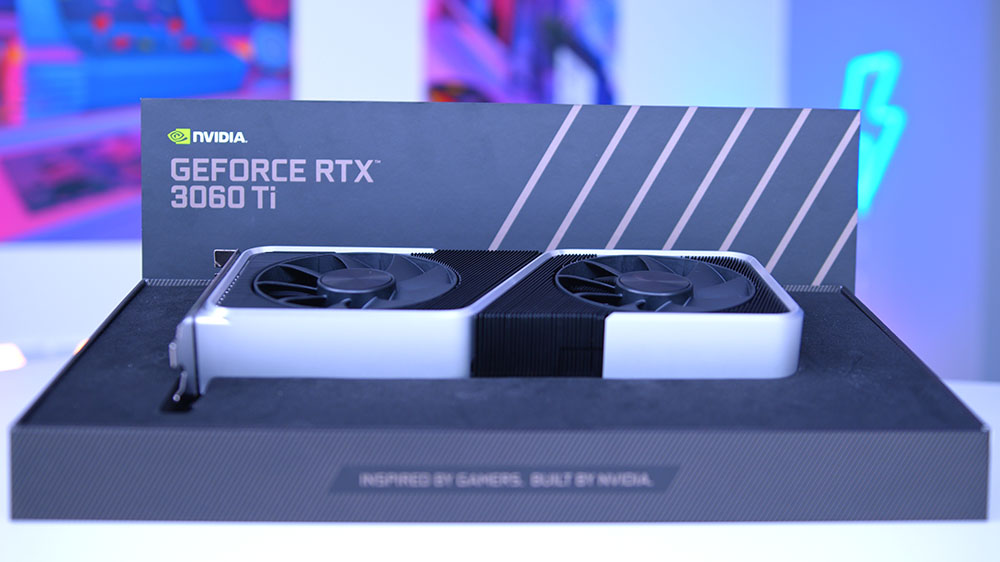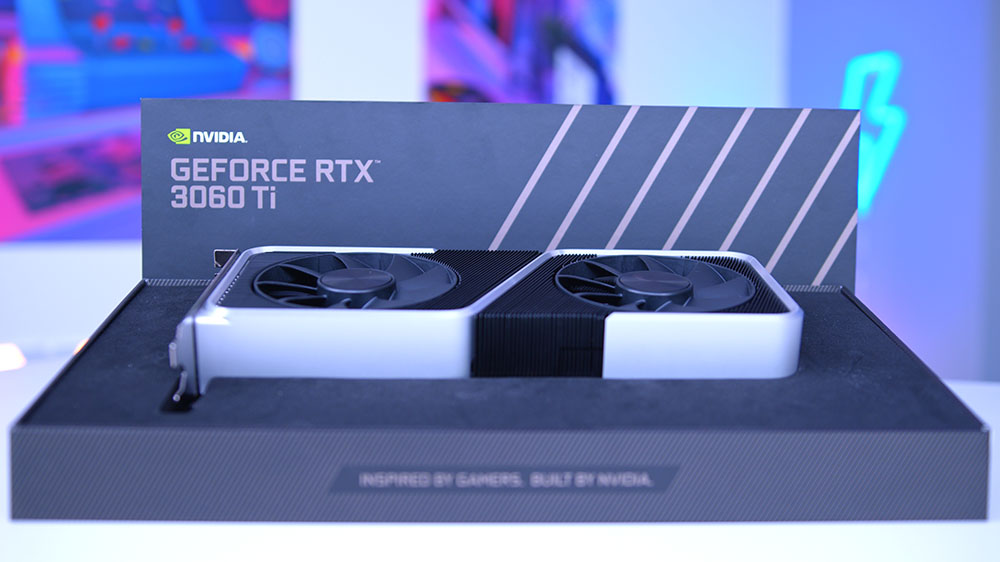 Any gamers looking to stretch the performance capabilities of the i5 13400F further, then Nvidia's RTX 3060Ti is a great way to up the ante. Since its launch, the RTX 3060Ti has been a mainstay in our PC builds and buyers guides due to its excellent value. Despite being on the cheaper side of the current GPU market, this graphics card offers gaming performance that gives some of the heavy hitters a run for their money.
Also, the RTX 3060Ti is one of the most versatile graphics cards on the market, delivering a fairly strong output at all resolutions. However, the 1440p performance is perhaps where this card proves to be most useful, as it hits the 144FPS sweet-spot in an array of competitive titles. Paired with an i5 13400F, this card will provide a great experience for all mid-range gamers, offering a flexible system that will perform well at both 1080p and 1440p.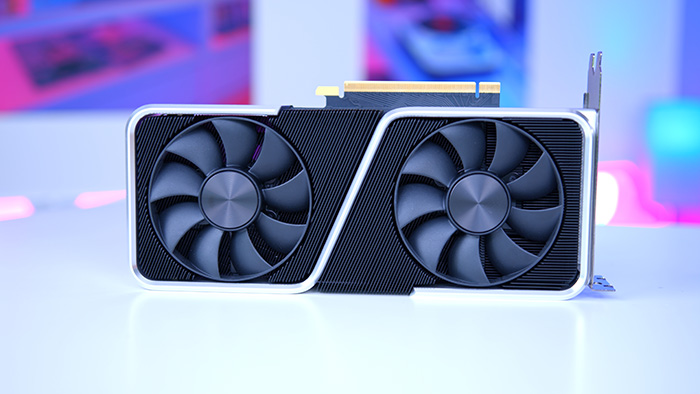 In a similar fashion to the RX 6650 XT, the RTX 3060Ti variants often lack the infrastructure to keep temperatures down while under intense workloads. Because of this, it's important to provide plenty of airflow within your system via fans and CPU coolers.
The market is being flooded with options for those building a gaming PC which targets 1440p. This means the 3060Ti is likely to be less valuable in the near future, as better cards with improved architecture will be available for a similar price.
Where to Buy
Buy the GeForce RTX 3060Ti on:
4. AMD Radeon RX 7600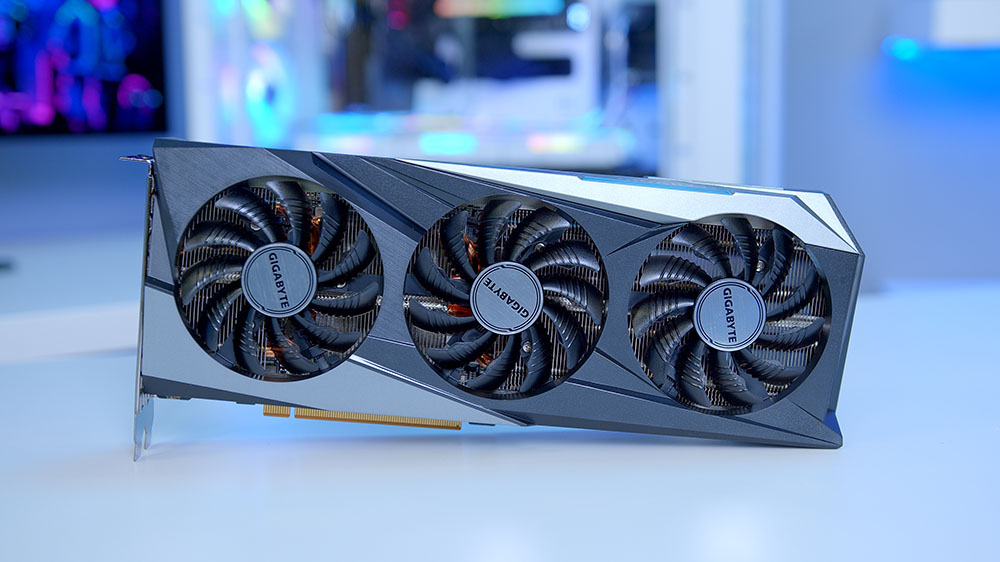 Whilst the other graphics cards featured on this list are great companions for the i5 13400F, gamers wanting to fill their PC build with all the latest components should draw their attention towards the Radeon RX 7600. As a cheap entry-point, the RX 7600 offers improved gaming performance and access to the latest version of FSR, which aims to boost the image quality in applicable titles.
Despite these enhancements, this graphics card is priced very competitively with the previous generation, even when you take AMD's price drops into account. As a result, this GPU is the first Radeon 7000 and RTX 40 series card to tempt budget gamers into upgrading to the latest hardware.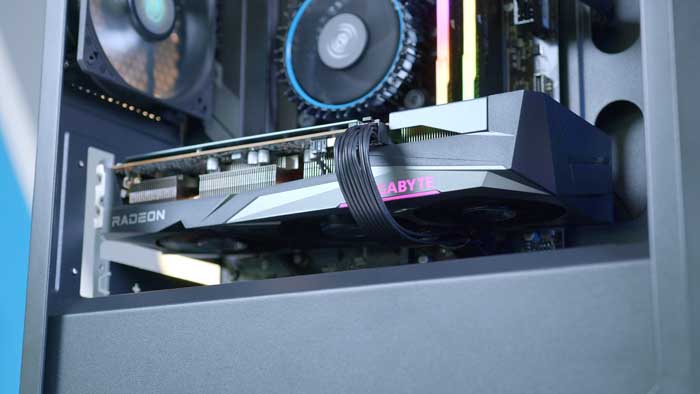 Whilst FSR 2 does improve on the foundations available on the Radeon 6000 GPUs, it struggles to compete with the enhancements available on Nvidia's DLSS 3.
Even though the RX 7600 is one of the latest GPUs to release, there are concerns with how it will be able to handle future blockbuster titles. Especially when paired with the 13400F, this card is likely going to struggle to keep up with the increasing performance requirements.
Where to Buy
Buy the AMD Radeon RX 7600 on:
5. Nvidia GeForce RTX 4060Ti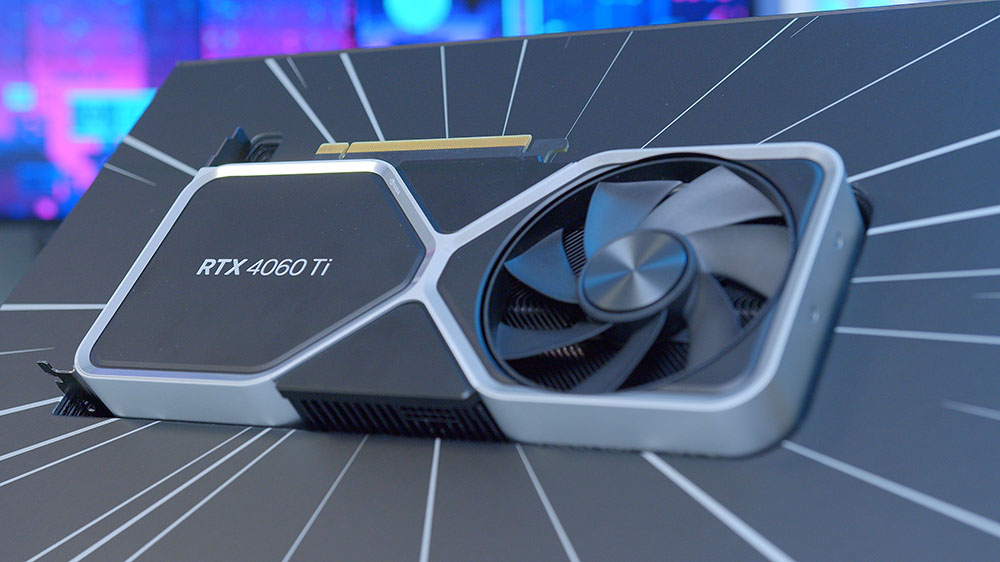 The RTX 4060Ti has received somewhat of a frosty reception on release, with the general consensus being that the slightly better performance compared to the 3060Ti isn't enough to justify the upgrade, especially when you consider the price. However, this doesn't mean that you should disregard it for your gaming PC, as the 4060Ti does have a number of upsides to it.
As a RTX 40 series card, one of the main benefits to picking up the RTX 4060Ti is the inclusion of DLSS 3. This technology provides vastly improved image quality thanks to the enhanced Ray-Tracing capabilities possible with the Ada Lovelace architecture. Plus, the introduction of frame generation allows this GPU to receive a boost in performance when needed.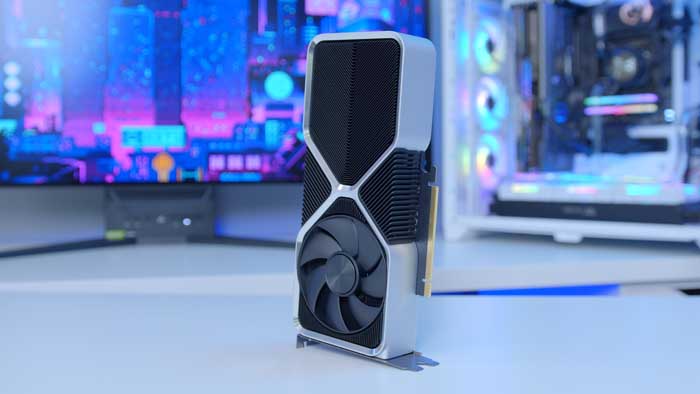 As one of the pricier graphics cards featured in this line-up, you would expect this GPU to offer a significantly better gaming experience when paired with the 13400F. However, most gamers would argue that these improvements don't reflect the increased price tag.
In a similar fashion to the RX 7600, this graphics card has raised concerns as to how long it will be able to support new game releases. The 8GB VRAM seems to be the biggest issue, as this amount already struggles to keep up with the most demanding games out right now.
Where to Buy
Buy the GeForce RTX 4060Ti Spiderman Edition on:
Is 1080p Gaming Still Worth It?
Long story short, yes! 1080p gaming is still a viable option for lots of consumers, especially with new components only getting more expensive with each generation. It's fair to say that the general direction of PC gaming is heading towards 1440p as the new standard. As more powerful components creep towards the framerates possible on most 1080p systems, and prices of 1440p products such as monitors and graphics cards lower, 1440p is becoming more accessible than ever.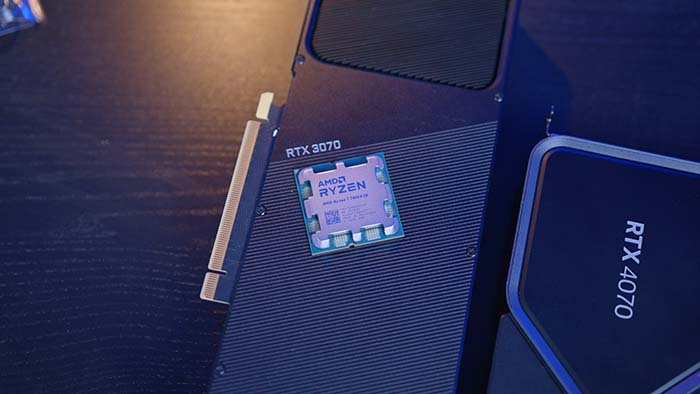 How We Tested the Best GPUs for the Core i5 13400F
In order to test and evaluate the best graphics cards to pair with specific CPUs, there are a number of factors that we take into account. These are:
Performance
CPU Compatibility
Aesthetic
Thermals
Value for Money
Frequently Asked Questions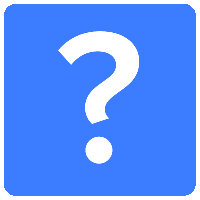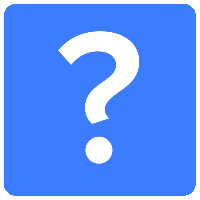 How Much FPS Do I Need for 1080p Gaming?
More FPS is always better, but we recommend building a system that is capable of running games at a minimum of 120FPS, as this reflects the standard refresh rate on most monitors.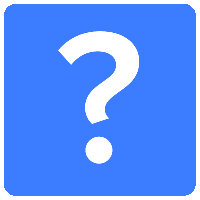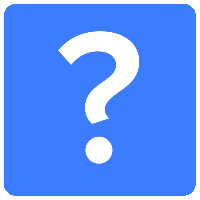 What Does the F Stand for on Intel CPUs?
Intel processors with an F in their name, like the i5 13400F, indicates that CPU does not have included graphics. This isn't an issue in gaming PCs, as the graphics card will provide this anyway.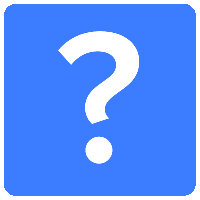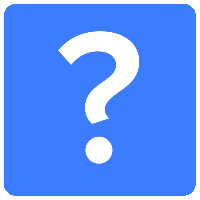 Is the Core i5 13400F Good for 1440p Gaming?
Yes. The Core i5 13400F is more than capable of supporting the latest titles at 1440p when paired up with a sufficient graphics card. It even supports 4K gameplay, but performance is limited compared to other CPUs available.