Corsair's never-ending expansion into yet more areas of the PC gaming ecosystem seems to be something that simply won't slow. From memory to monitors, to DRAM and now desks, the American giant seems intent on one thing: PC gaming domination. And so far, things are going pretty well for Corsair if this is indeed the game plan. Whether this is a result of Corsair's strong brand image, reputation for quality, industry leading software suites, or more likely, a combination of the three – it seems things are on track. The latest addition? A desk that looks to conquer all for the enthusiast PC gaming or budding streamer.
The concept of the Platform:6 is pretty simple. Create a high-quality, custom desk geared towards gamers and streamers. That means prioritising space for a pair of large (and heavy) gaming monitors, dual electric motors for heavy-duty sit/stand capability, room for a set of large speakers and a universal rail-mounting system for connecting up just about everything. The rail system is actually a universal 3060 T-Channel design, something which I'm sure will see enthusiasts leverage to mount just about anything and everything.
Buy the Corsair Platform:6 Desk on:
Platform: 6 Design
The built-in rail system allows for easy mounting and installation of the Corsair dual-monitor arm, something included on even the cheapest fixed-height configuration of the Platform:6 desk. On the subject of monitor arms, it's also worth mentioning the payload limitations of the dual hydraulic arm included by Corsair here. While each arm is seemingly rated for 8KG of load, we had issues mounting a 7.8KG ultrawide from ASUS' ProArt without the arm seeming to struggle.
To be clear, Corsair don't specifically state an UltraWide to be recommended here, but it would have been nice to see it supported, especially given the cost and positioning of this desk.
You also get built-in cable management trays on the bottom of the desk, with a custom cover up-top that leads to a cable routing cubby below the desk itself. Inside of this cubby, you'll also find both a USB Type A and USB Type C port for charging your devices, while top mounted power strips make plugging in a laptop or other accessories easy for quick access.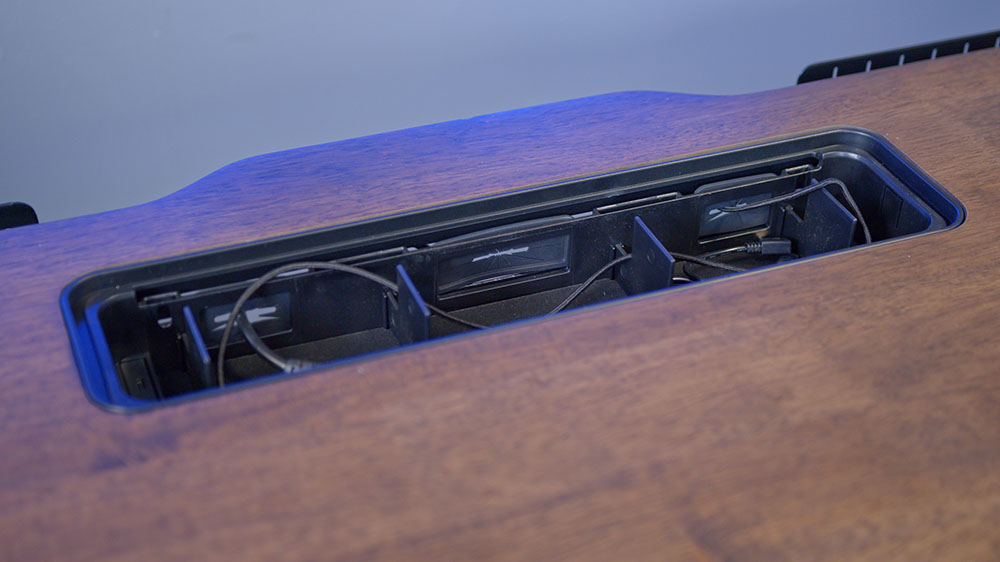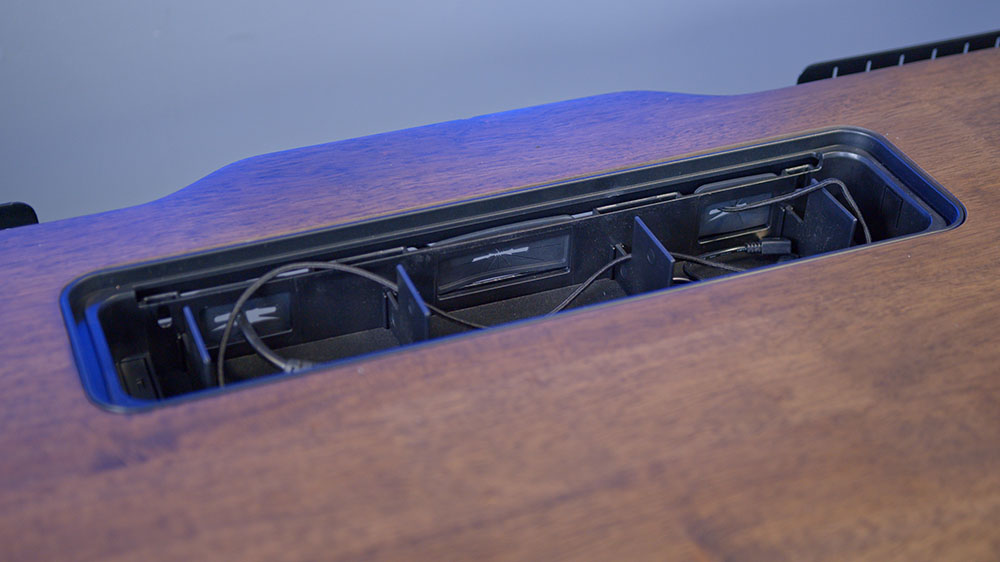 If you opt for the Creator Edition of the desk, Corsair also add in the Elgato Multi Frame. This is a large frame, constructed using T-Channels, and provides further versatility for adding in Elgato multi-mounts, lights or cameras. Here you can also add pegboards which support the usual pegboard attachments for easy cable storage, headphone hanging or just aesthetic decoration. A pair of speaker shelves for either side of the desk also allow for the easy mounting of studio monitors, with our test setup of 5 inch studio monitors fitting with comfortably.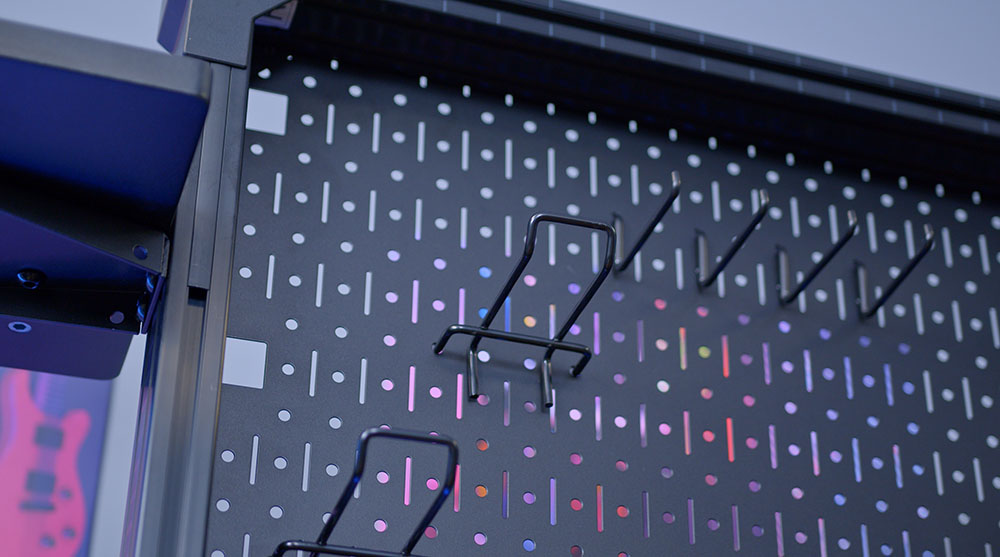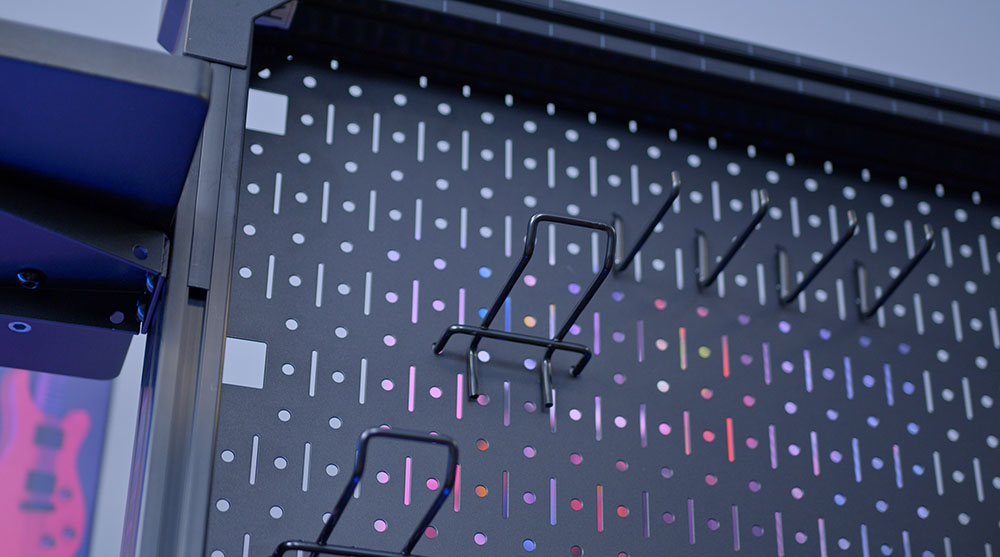 You'll also find available Desk Extensions, for those who want to extend the usable surface area of the desk even further to either or both sides. Corsair say that these extension pieces have plenty of payload for even a heavy gaming PC, something we found to be pretty accurate in our testing. Whether or not you'd be confident enough in yourself to leave your PC teetering on the edge is a choice only you can make, but up against a wall to one side would leave with me without too much concern.
Platform:6 Dimensions
If the Platform:6 is one thing, that would be large. With the top coming in at 180cm wide and 76cm deep, it is easily one of the largest desks I have ever seen, let alone used. This size only grows further should you choose to opt for the optional side extension pieces, which bring a further 30cm each into play.
That makes this desk not one for small bedrooms or offices, and for that reason perhaps better suited to the US market than smaller European homes and apartments.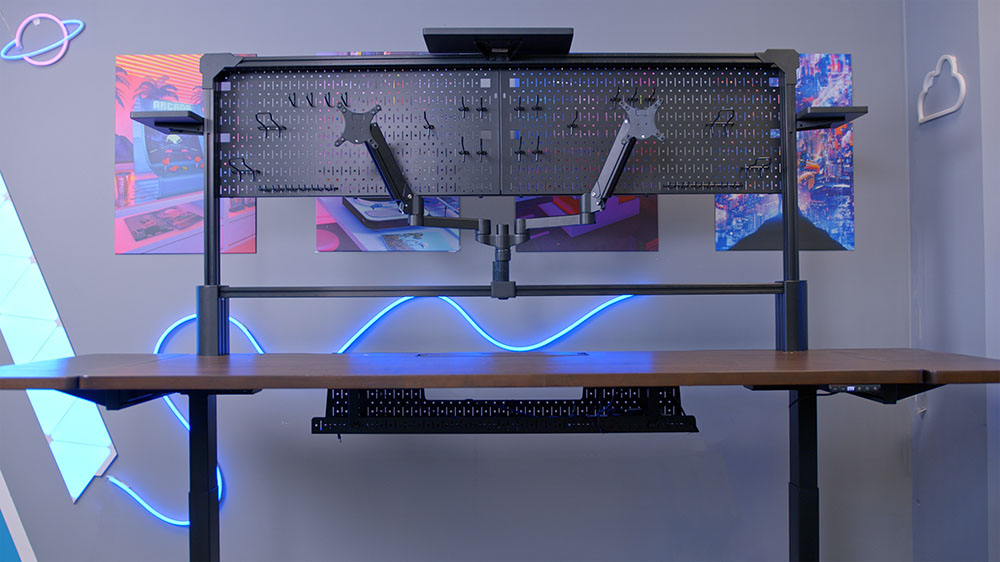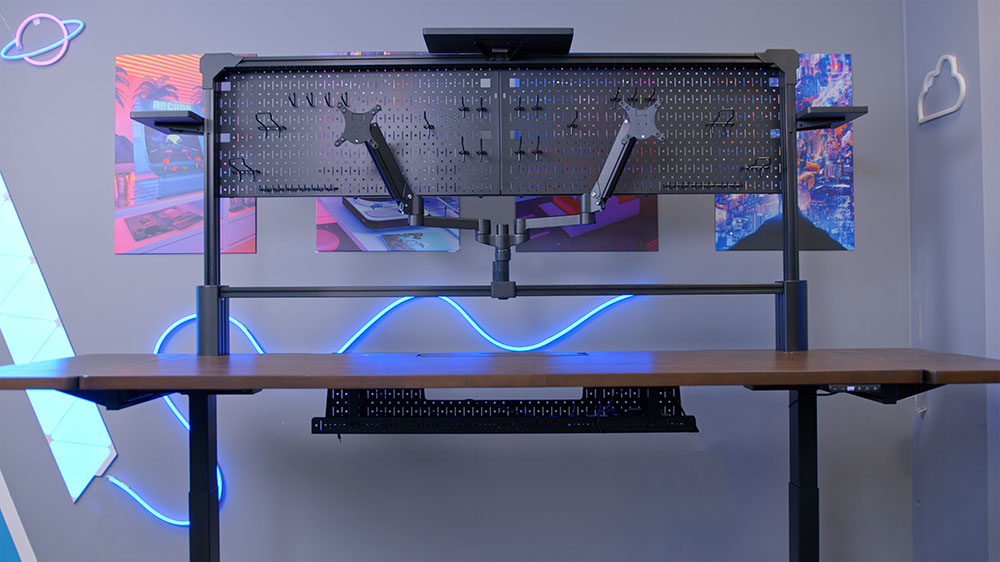 Platform:6 Variants
The Platform:6 comes in a range of variants or tiers. The most basic still gives you the cable management tray and monitor arms, with the T-Channel rails that make this desk so versatile, but loses height adjustability and the taller Elgato Multi Frame mounting system.
The mid-range Platform:6 adds height adjustability via the dual motors, but leaves out the Elgato Multi-Frame. This option would be good for those looking at a high-end desk, but without the mounting capability aimed at streamers and content creators.
The top-end 'Creator Edition' takes things a step further, with the Elgato Multi Frame providing the ultimate flexibility. The modular nature of this desk means the Multi Frame can be added at a later date with relative ease – something which certainly gives our unit the wow factor.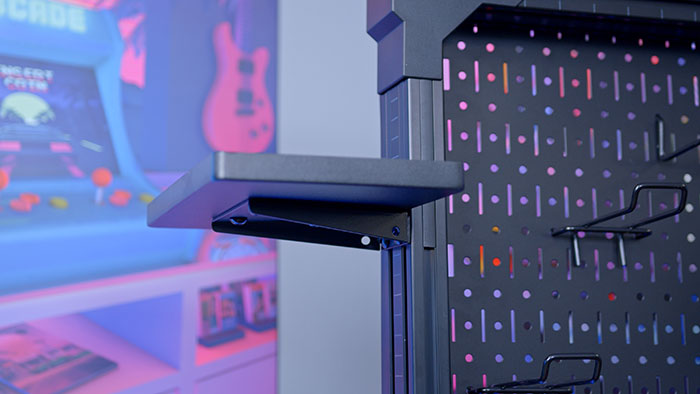 Personally, I would advise prospective buyers to stay away from the cheapest, fixed height option. While not everyone will be convinced by the sit-stand capability, I simply think this desk lacks too much functionality in a fixed-height configuration, especially at the price.
The mid-range Elevate option is the best choice for anyone not too concerned with the mounting flexibility afforded by the Creator Edition desk.
Platform:6 Color Options & Tops
As far as color options and choices are concerned, the Platform 6 is presently available in two options. Black Laminate or Solid Rubberwood. Our unit is the Solid Rubberwood option, and looks expensive while weighing as much as what I'd imagine a small elephant does! Being solid-wood it of course looks high quality, while the dark stain looks nothing short of top-end.
The only criticism to note here, and it is quite a big one, would be around the top's vulnerability to dents and knocks. Being a real wood top, if you drop something on this – it will dent. This was a notable issue during assembly, where dropping an allen key, or part of the monitor arm, can both cause a good degree of damage to cite just two examples. We had one or two instances of this during assembly, and while my clumsy hands are certainly not Corsair's fault, I wouldn't say this top is as durable as I'd hoped, either.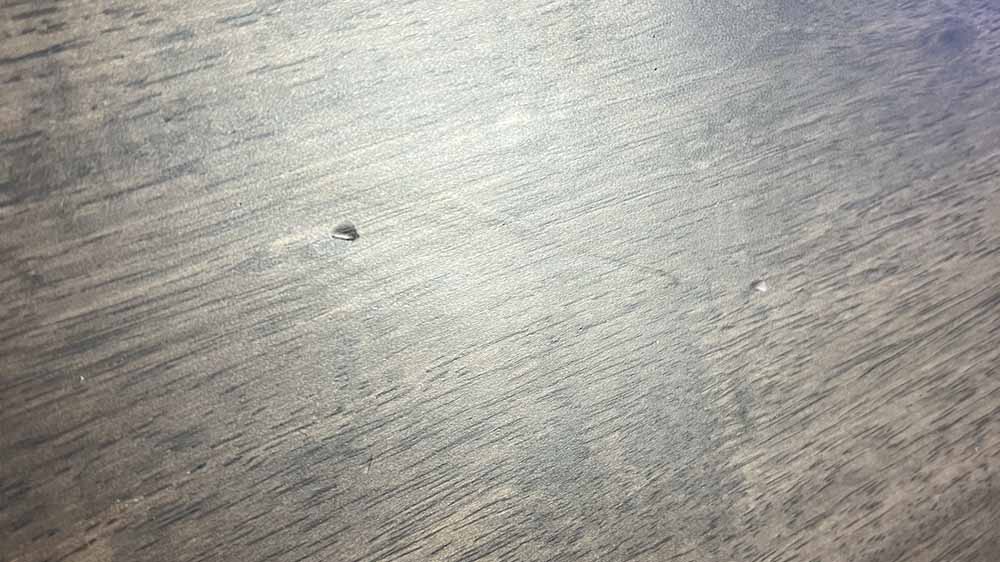 The price of this desk, which I will come on to in more detail later in this review, is not to be sniffed at. The Platform:6 is expensive. And for that price, you want an item like this to be a 'lifetime' investment, or at least a bit of kit that will outlast your next couple of gaming PC builds. But this is not a desk I'd feel comfortable building a PC on, for example. I think an extended mousepad and a PC with decent rubber feet are a must if you have any hope of keeping this surface in tip-top shape. (See what I did there?)
I think a more durable, and more synthetic top, might be a good alternative option for those who want to use this in a more 'workspace' inspired way – something the handy pegboard and suspended monitors certainly encourage.
Platform:6 Ease of Assembly
Assembling anything this large, heavy and expensive is never going to be a two minute job. This desk is a 2 person build, and I cannot stress that heavily enough. Trying to build this solo, and risking damage to the top, is simply not advisable. The nature of the solid metal, heavy components also makes this impractical to do solo.
Instructions were clear and comprehensive, while separately labelled bags of screws, with info around the step each was from, made picking up the right parts blissfully easy in each stage of the assembly. I particularly appreciate that Corsair include a full page, A4 instruction manual to make things clear and easy to read. This means there's no need for scanning QR codes to endless download links, before struggling to load up a PDF on your small phone screen.
That isn't to say assembly was totally seamless either, and this is an area we did encounter a couple of issues.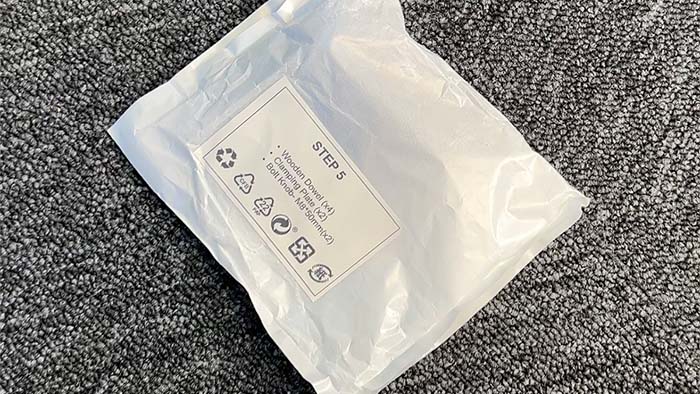 One of the side mounts that attaches the rail to the desk had a problem with it's screw thread, needing us to source a replacement from Corsair, while the Elgato Multi Mount was a little complicated with pre-installed mounting screws within the T-Channel that didn't quite match up as intended.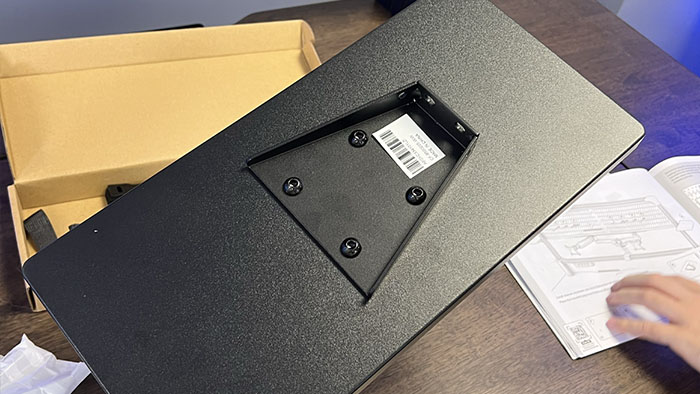 The metal mount on the centre shelf was also installed wrong, and needed rotating 90 degrees in order to fit with the Elgato Multi Frame. Not a big deal, but certainly something that would have bothered me had I purchased this desk directly from Corsair, and hadn't had so much experience in assembling this kind of furniture. If something comes pre-mounted, it really needs to be right!
To be clear, our unit was an early production review sample from Corsair, and I am sure they will iron out some of these issues as time progresses.
Sourcing replacements was quick and easy, and from my own experiences with Corsair as a paying customer, I am sure our level of 'special treatment' was far more in line with the customer service paying customers can expect than with other brands we interface with.
Platform:6 Day to Day Use
The good news is that once this is built, it is a dream to use. The electric adjustability works a treat, and while I think Corsair could have included another couple of buttons for preset heights, the powerful motors had no issue lifting the desk fully laden. And yes… I did try sitting on the desk with no issues (it went up and down as if the desk was empty!)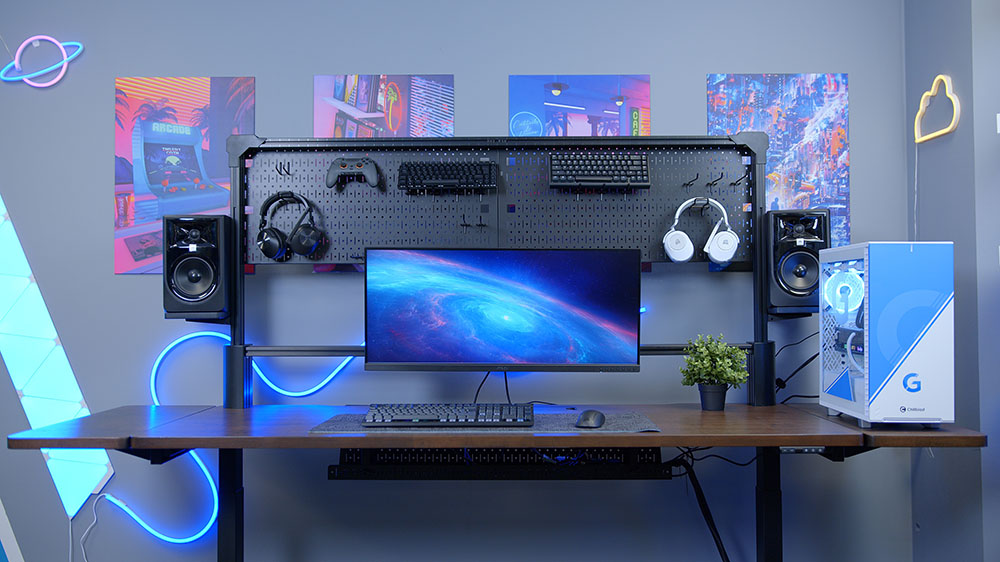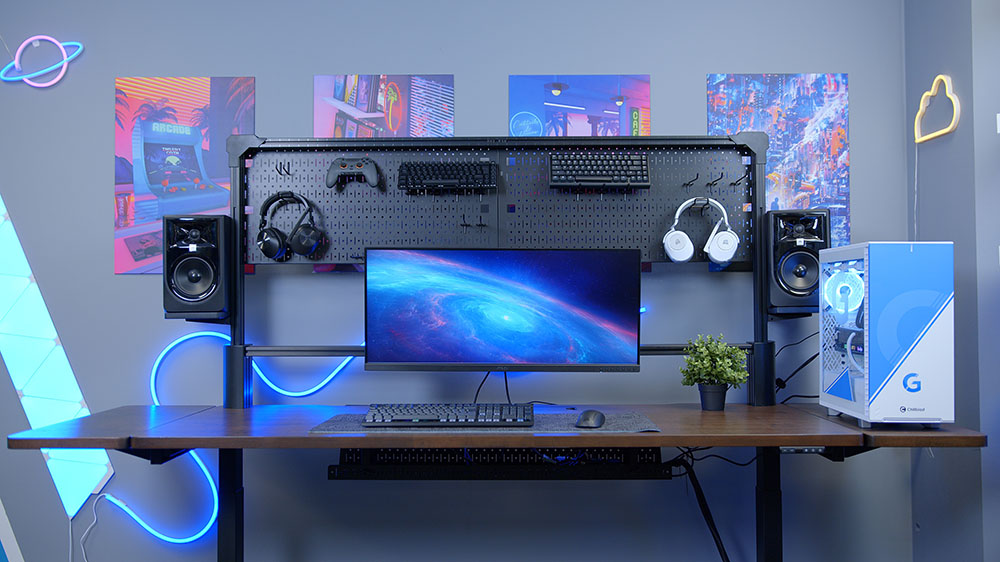 The large, expansive top makes adding on a laptop, full-size keyboard and extended-mousepad as easy as can be, leaving plenty of room for just about anything you might add to the desk.
Wobble was minimal in day to day use, and providing you've tightened everything up nicely on installation, I wouldn't worry about there being too much play or wiggle involved! Take your time when assembling, and you will certainly be saved a good deal of headache later on.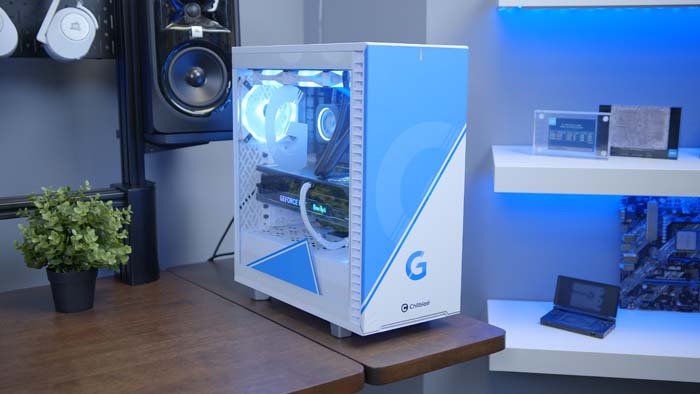 Build Timelapse
Given the small issues we had around replacement parts, we built this desk over two days, filming the entire process. You can view a sped up version of the build below. It was easy enough, and certainly no more complicated or cumbersome than the average piece of IKEA furniture!
Conclusion
Corsair Platform:6 Creator Edition Review
Design

Features

Quality

Value for Money
Summary
The Corsair Platform:6 is a good execution of a great idea. A foray into furniture is not one I expected from Corsair, but equally one which makes total sense. The large surface area, included monitor mounts, universal T-Channel rail mounting system and easy assembly are all standout features in a product with expansive capability. 
In a market where other gaming desks are nothing more than basic rebrands, with tokenistic features like an integrated RGB strip, Corsair have brought real thought and consideration to the Platform:6. The build quality of the frame, rail mounting system and electric motors are all top-tier, while clear included A4 instructions are, for the most part, easy to follow.
The only major disappointments for me are the durability of the top, and some of the early quality control issues with one or two of the included components – something we'd attribute to our early production unit, and hope that Corsair can iron out at pace.
If you are looking for a truly enthusiast desk for a high-end gaming, streaming or content creation setup, look no further then the Platform:6. Just make sure that you have plenty of space available, and that the cost of this can't be better directed elsewhere in your gaming setup. 
Pros
✅ Fantastic concept for gaming enthusiasts, streamers and content creators.
✅ Huge number of useful features.
✅ Powerful motors for easy height adjustability fully laden.
Cons
❌ Rubberwood surface is not durable enough.
❌ Small quality control issues with assembly.
❌ Very expensive.