Introduction
Choosing a CPU for a new PC build, serves as a good starting point to figure out your budget, use-case, and the kind of achievable performance metrics. Doing this allows consumers to determine compatibility, get an idea of what cost bracket their build will fall under, and provides some idea of of the other components you should pick up that will pair well with your build.
Well, we've done all of the hard work for you by rounding up the best graphics cards to buy for a plethora of different CPUs. In this buyers guide we'll be taking a look at what the best GPU to buy for the Intel Core i3 131000F is. We'll be taking a look at a few options from both AMD and NVIDIA with different price points, suited to varying use-cases.
Best GPU for the Intel Core i3 13100F: AMD Radeon RX 6650 XT
AMD's Radeon RX 6650 XT is one of the most powerful budget-oriented graphics card on the market right, whilst offering an extremely tantalising price that is difficult to argue with. This card might be slightly overkill for 1080p, but because this card is one of the cheapest options in this entire roundup, it serves as a great option for those on a restrictive budget, and consumers looking to pick up a 1440p monitor later down the line too.
Suggested Article: Best Motherboards to Buy for Intel Core i3 13100F
All Graphics Cards in our Roundup
1. NVIDIA GeForce RTX 3050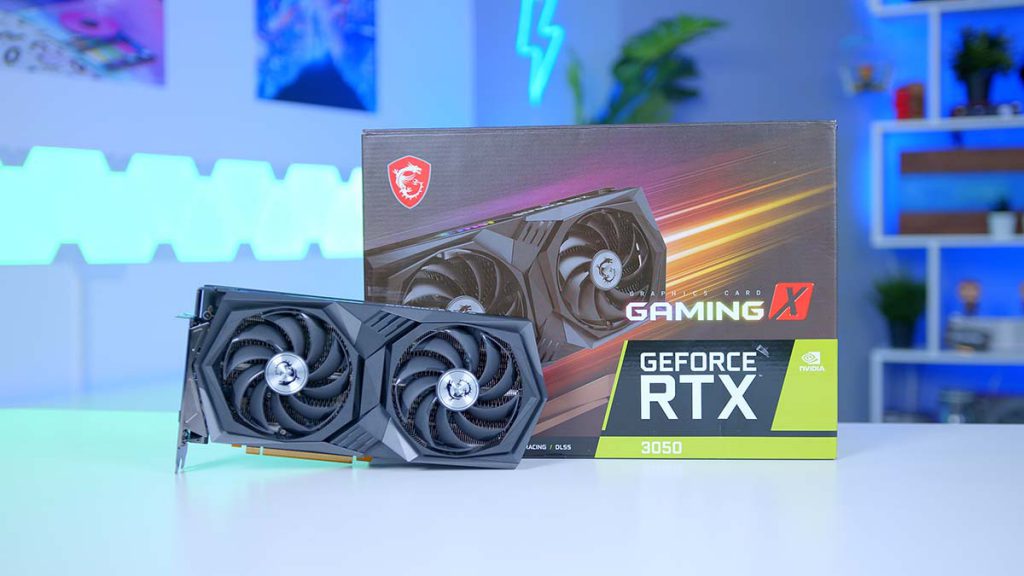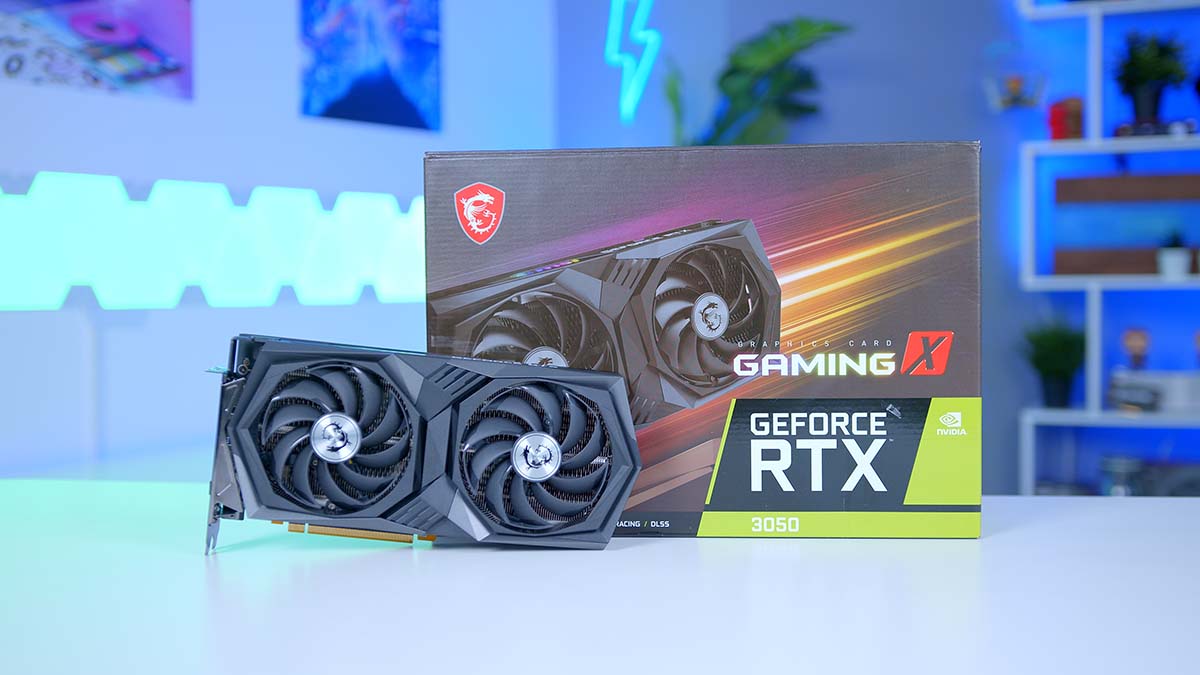 First up in our roundup is NVIDIA's GeForce RTX 3050. This graphics card was a late addition to the RTX 3000 series line-up, launching as one of the final cards, just before the release of the RTX 3090 Ti. Much like the 3090 Ti, a '50 series' SKU was a first for NVIDIA offering impressive hardware at a relatively low MSRP of $249. This card was relatively difficult to secure at launch due to the infamous GPU shortage, but consumers saw available go back to normal around a year later.
In terms of performance, the RTX 3050 is one of the key budget cards to offer solid framerates at 1080p. This card can easily handle popular Esports titles without issues, with some capability in some of the more demanding titles too. Consumers will have to play around with settings to a degree to ensure optimal performance, but the RTX 3050 for the most part, should be able to cope with most games without any major problems. Needless to say, once this card did become available, it was a massive hit in the budget gaming space.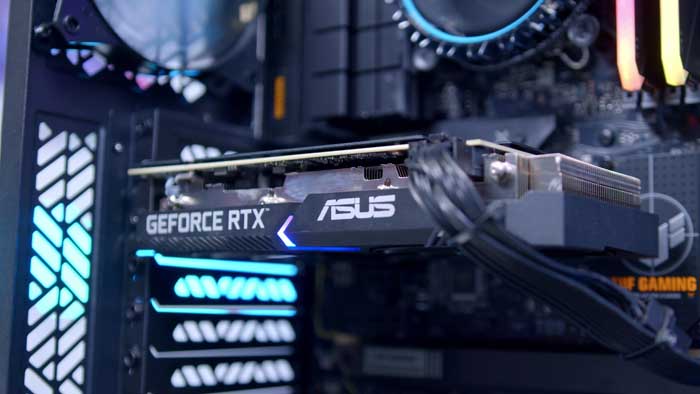 NVIDIA's RTX 3050 is pretty cheap overall, but it isn't the cheapest and best option available. For consumers looking to get the cheapest option on the market, there are alternative cards that you can pick up that will offer similar performance.
The RTX 3050 is a solid card purely for 1080p gaming and doesn't really cope with higher resolutions. For those that plan on pushing their PC to play games at 1440p, you'll want to pick up a better card.
Where to Buy
Buy the NVIDIA GeForce RTX 3050 on:
2. AMD Radeon RX 7600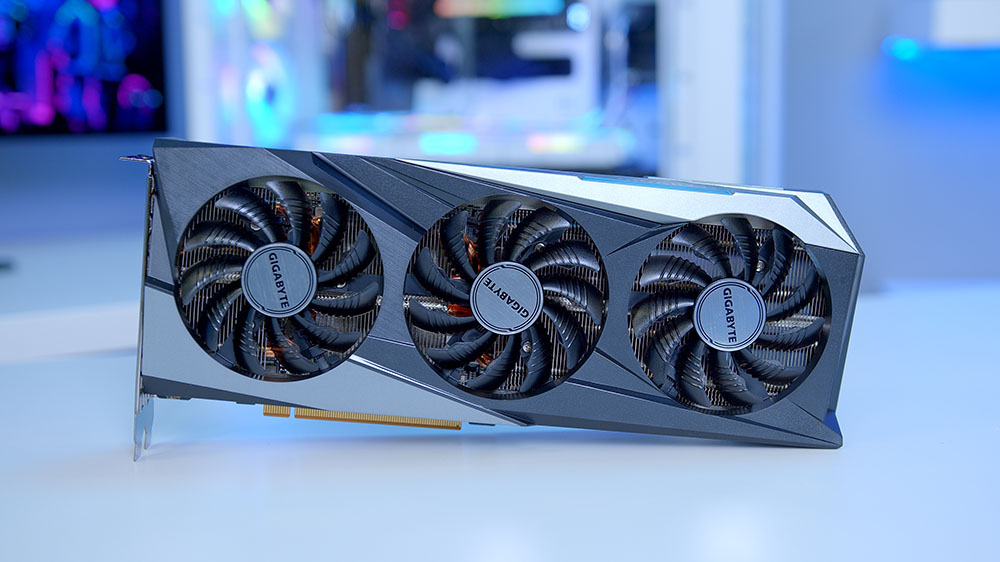 AMD's Radeon RX 7600 is one of their latest innovations releasing in the market. This card released alongside the RTX 4060 Ti and was the much better received option of the two. This card is geared more towards the 1080p side of the market and offers very strong performance overall. Consumers can also expect decent metrics in 1440p too, as this card is able to handle a multitude of games at this resolution. Admittedly, the performance hit is a little bit heavier, but you can still enjoy playable performance across a multitude of titles, including modern games too.
Pricing wise, the Radeon RX 7600 is one of the cheapest graphics card, aside from Intel's most recent Arc series GPU, the A750. This card sits at $269 or so, which I'd say is a very competitive price point versus the rest of the market. If you're looking to pick up a budget 1080p or 1440p graphics card, I'd definitely say that the Radeon RX 7600 will suffice for most consumers.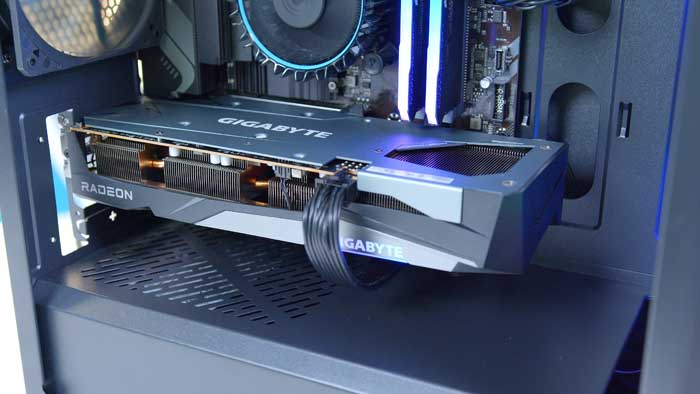 Much like the RTX 3050, this card also isn't really ideal for higher resolution gaming at times. If you plan on picking up a higher resolution monitor later down the line, you'll want to make sure you upgrade your GPU too.
Although FSR has been improved a fair amount in the past year or so, it is generally weaker than DLSS. If you're wanting to alleviate some stress on your GPU, just be aware that the selection of games isn't as strong in comparison to NVIDIA.
Where to Buy
Buy the AMD Radeon RX 7600 on:
3. NVIDIA GeForce RTX 3060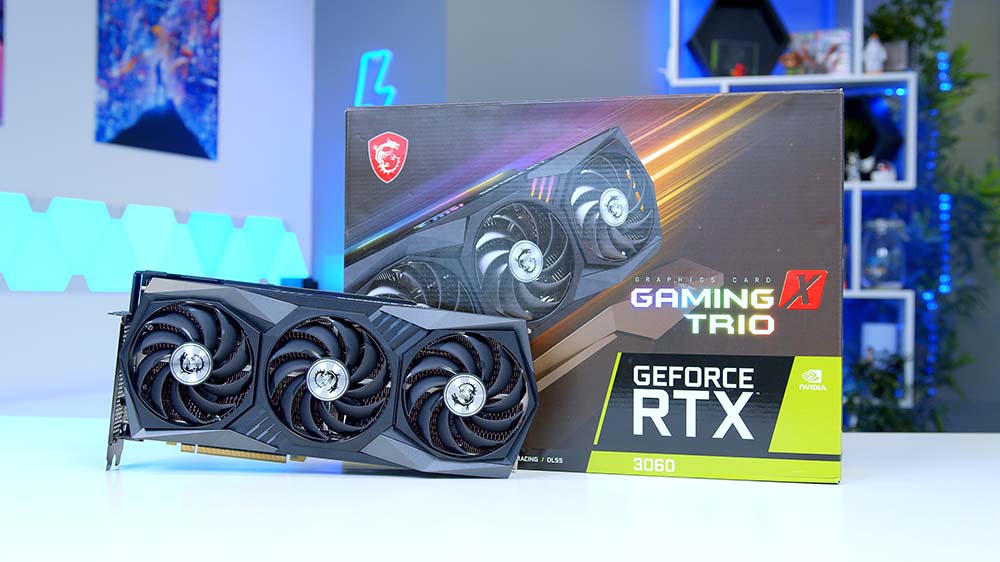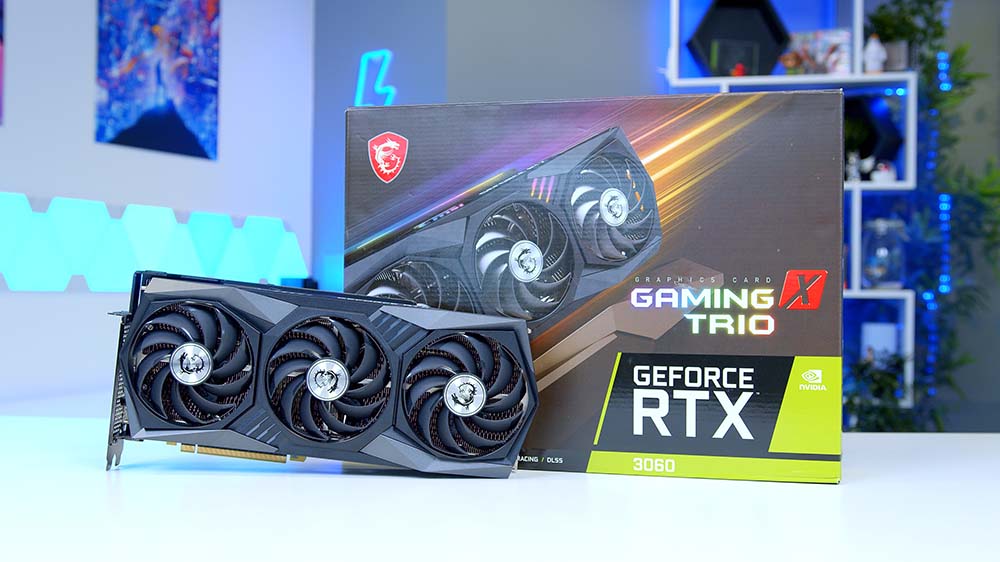 For our third recommendation, we've picked out NVIDIA's GeForce RTX 3060. This card is one of the best options for a 1080p gaming PC with an i3 13100F in it, and offers excellent framerates in modern titles, and a number of Esports games too. Although this card is on the pricier side contrasting to other options in this roundup, it still stands to be one of the best options for those building a high performance 1080p gaming system.
The RTX 3060 does have its limitations, namely performance at higher resolutions. However, if you're looking for a standalone 1080p gaming graphics card, the RTX 3060 is an excellent option that can be picked up for a pretty reasonable price point overall. I'd also go as far to argue that the RTX 3060 is also one of the longest standing options on the market, due to the higher VRAM capacity of 12GB.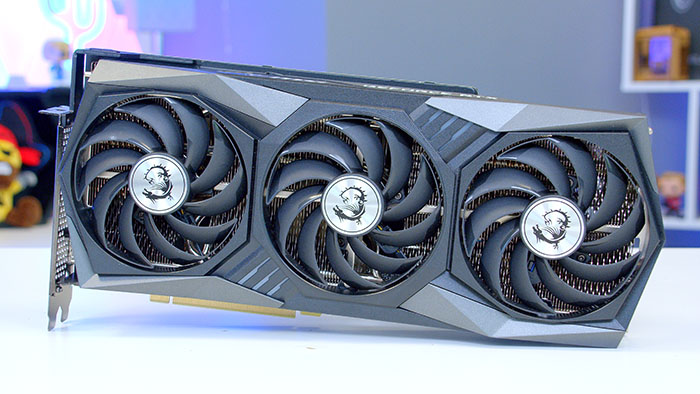 Although this card has a budget designation, it is still one of the pricier options compared to the rest of the market. Consumers may need to shell out around $350 to secure this GPU.
Much like the other cards we've covered in this roundup, the RTX 3060 also tends to struggle at a 1440p resolution. Although consumers can play some games with this GPU at 1440p, we would urge looking at some alternative options to guarantee higher framerates.
Where to Buy
Buy the NVIDIA GeForce RTX 3060 on:
4. AMD Radeon RX 6650 XT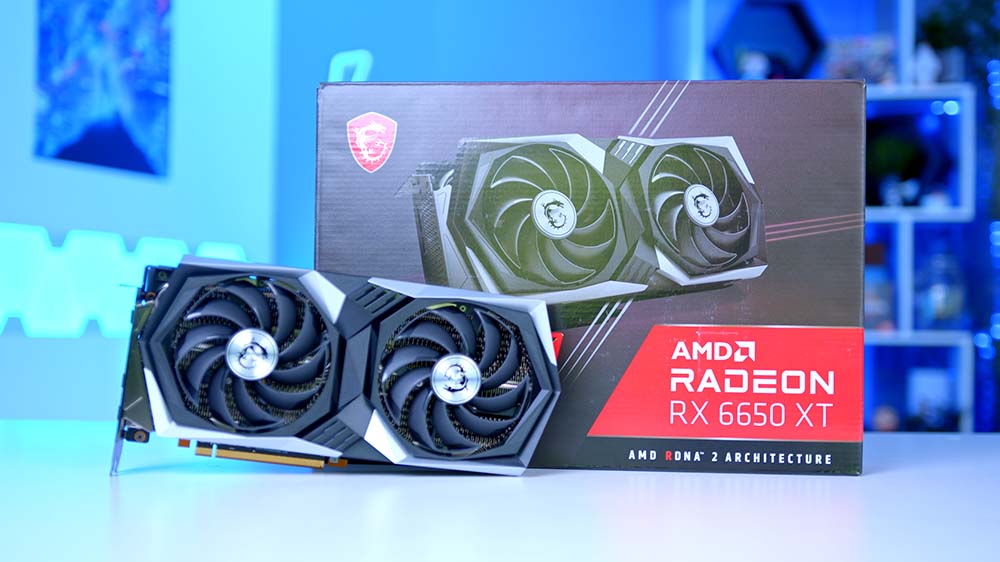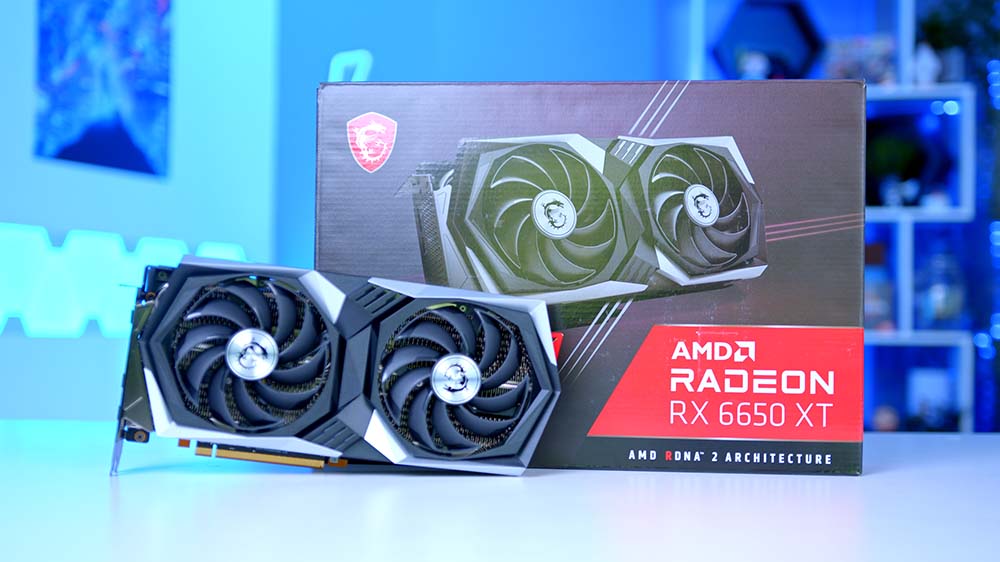 For our fourth and final graphics card recommendation, we've picked out AMD's Radeon RX 6650 XT. During the initial launch of the RX 6650 XT, we were disappointed by the underwhelming performance of this card. AMD advertised this card as a strong competitor versus the RTX 3060 and 3060 Ti, and during our testing, it fell a bit flat. We were expecting much better performance out of the gate, but were dismayed when we saw metrics that did not match what was advertised.
Now the RX 6650 XT is an absolute beast of performance. AMD is known for significantly refining drivers at a later date, and the RX 6650 XT is case and point of this. Consumers can expect performance that lies very closely to the RTX 3060 Ti and will oftentimes be even better. This goes to show that AMD are pretty strong when it comes to driver optimisation, and your brand new launch card might just need a little bit of time and then you'll start to see performance improvements.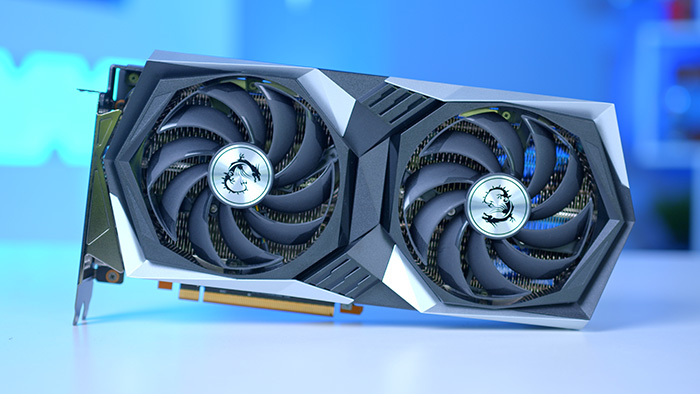 Although this card can handle 1440p gaming pretty well, this card won't be able to reach extremely high framerates, so high refresh rate displays won't see a whole lot of usage.
With the increasing demand in gaming performance, more than 8GB of VRAM is becoming a requirement for consumers to play modern games at reasonable framerates.
Where to Buy
Buy the AMD Radeon RX 6650 XT on:
Is the Core i3 13100F Any Good?
In short, yes. But it might not be in a few years time. Intel tend to be the kings when it comes to budget performance. AMD led the fore for quite a while, but with the release of 12th and 13th-Gen, Team Blue have been given back their crown. Their Core i3 range offers a reasonable set of cores and threads, at a great clock speed. Whilst the 13100F won't be able to handle complicated productivity tasks, 1080p gaming isn't an issue for this CPU.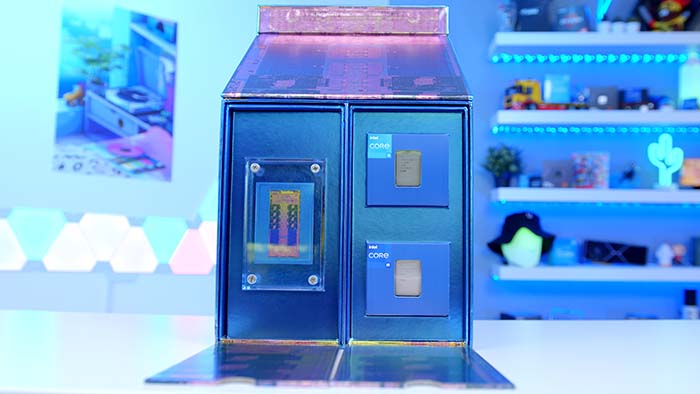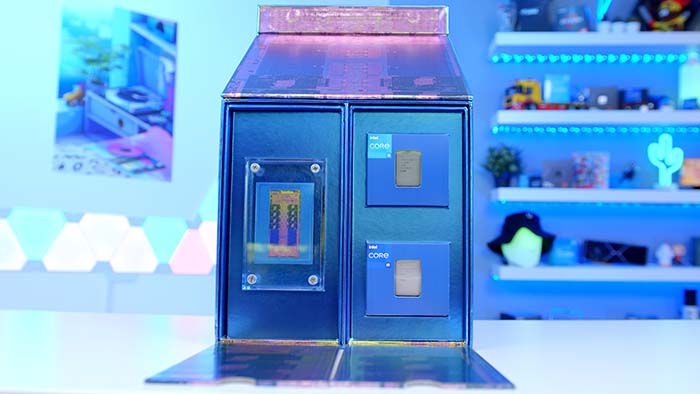 Do I Need to Worry About My Motherboard?
When choosing a CPU, you'll want to pick out a motherboard that matches your use-case and budget. The Core i3 13100F is a budget CPU, geared towards 1080p gaming, so you should realistically choose a budget motherboard too. But what counts as a budget motherboard? For Intel users, you've got a fair bit of choice when it comes to boards, as 13th-Gen CPUs work with both 12th, and 13th-Gen motherboards, providing you with more options.
For budget boards, we tend to lean towards the 'B' series chipsets (either B660, or B760), as these boards are much cheaper contrasting to their 'Z' series counterparts. B660 and B760 boards don't have any overclocking capability and will be more restrictive when it comes to ports, and expansion slots, but because of this, these boards don't cost a fortune. I find that B760 motherboards are comparatively better when it comes to features, as they are more refined compared to B660 options. There are a multitude of B760 motherboards that cater to a range of budget and use-case, but this is where we would recommend sticking to as a pairing for the Core i3 13100F.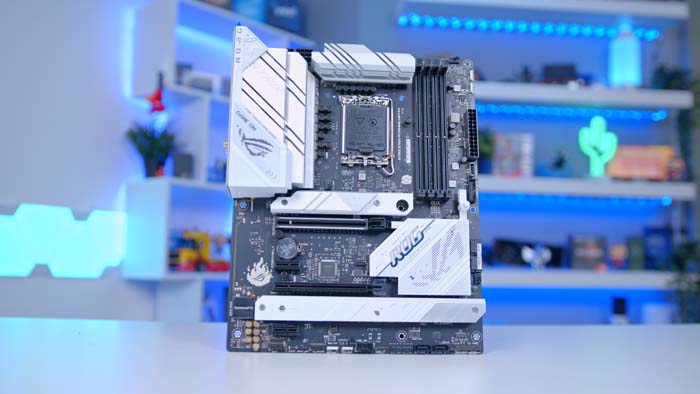 How We Tested the Best GPUs for the Core i3 13100F
In order to test and evaluate the best graphics cards to pair up with the 13100F, there are a number of factors that we take into account, these are:
Performance
Pricing
Aesthetic
Value for Money
Frequently Asked Questions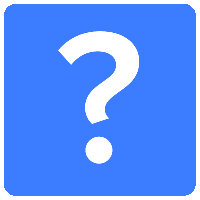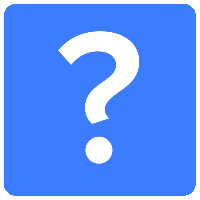 Can I Play Games at 1440p with the Core i3 13100F?
You can, but we wouldn't recommend it. The 13100F is highly likely to bottleneck your entire system at 1440p even with a solid graphics card. If you're playing games at 1440p, we would urge you to pick up a more powerful CPU to minimise any bottlenecks.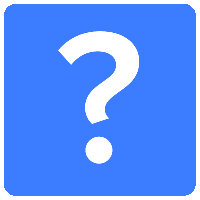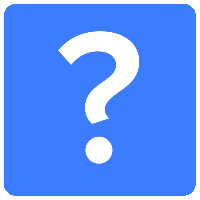 What Does the 'F' Mean on an Intel CPU?
The 'F' designation means that this CPU doesn't have any integrated graphics. This means that you'll have to pick up at discrete graphics card, as this CPU it not able to output it's own display.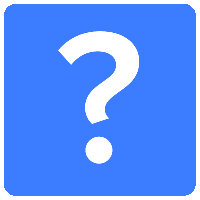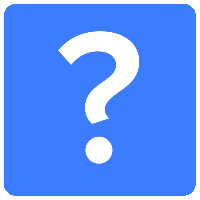 Can I Overclock My Core i3 13100F?
Unfortunately not. The 13100F has a locked core multiplier, which means you can't push the clock speed any higher. To determine if you can overclock your CPU, look for a 'K' at the end of the CPUs name.