Introduction
AMD's latest Ryzen 7 7800X3D is the newest processor within the Ryzen 7000 line-up, and so far this CPU has been a hit. Titled as the 'most powerful gaming CPU', the 7800X3D is a worthwhile consideration for those looking to build a 4K gaming system that will last for the next five to ten years. With this mind, some questions are raised concerning the thermals of AMD's most recent addition.
Ryzen 7000 CPUs are able to output pretty high thermals under all-core loads, does this mean the 7800X3D is going to share a similar story? Or can consumers breathe a little bit, knowing they won't have to spend a fortune on the latest and greatest CPU cooler? In this article we'll be answering these very questions with a roundup of the best coolers to pair up with the 7800X3D. We'll be breaking down whether you'll need an air or liquid cooler, what the Ryzen 3D SKUs are, with some recommendations towards the end!
Suggested Article: Best Motherboards to Buy for the Ryzen 7 7800X3D
Our Recommendations
Without further ado, here are all of our CPU cooler recommendations to pair up with the Ryzen 7 7800X3D. We've covered a range of options from budget, all the way up to high-end, including air and liquid coolers too!
1. Deepcool AK620
👑 The best budget CPU cooler.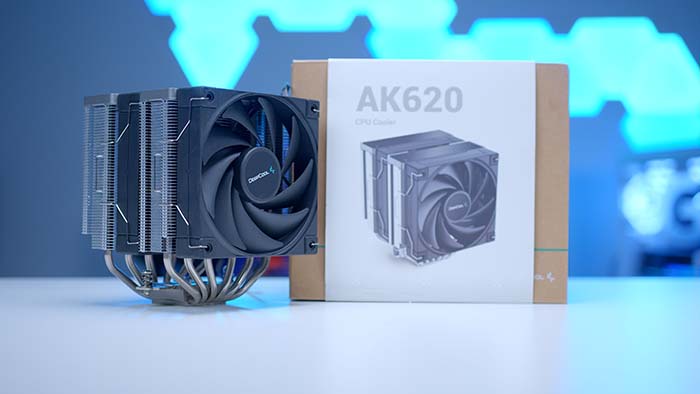 Introduction
Deepcool's AK620 is the first CPU cooler featuring in this roundup, and is one of the best budget options on the market. The dual-tower design sporting a dense array of heatsink fins can quickly disperse heat, which is then pushed away from the cooler and then our of your case with the two 120mm fans strapped on the tower.
Deepcool's AK620 is super easy to install, requiring very little when it comes to mounting hardware. I also feel that Deepcool did a solid job with the fan mounting, as these are really simple to take off too, which allows you to quickly take them off, or put them back on. Ultimately, this CPU cooler won't be able to handle all-core loads on the 7800X3D, as it just isn't efficient enough. However, if you're looking for a quick, cheap, and easy option, the AK620 will be perfectly fine as a cooler for a gaming-based CPU. In my personal experience this is one of the best CPU coolers on the market right now, and definitely a winner for price conscious consumers.
Key Specs
| Key Specs | Deep Cool AK620 |
| --- | --- |
| Max Fan Speed | 1850RPM |
| Connector Type | 4-Pin PWM |
| RGB | No |
| Heat Pipes | 6 |
| Socket Compatibility | Intel – LGA 1700, 1200, 1151, 1150, 1155, 2011, 2066 / AMD – AM5, AM4 |
Things We Like
Easy to install: AMD mounting does require a little bit of additional fiddling due to the socket, but the AK620 overall is very simple to install providing a solid foundation with a few screws and brackets, whilst applying even pressure over the whole CPU.
Excellent price point: The AK620 is one of the few CPU coolers on the market right now sitting beneath the $100 mark that can remotely hold up to some of the top-end liquid options. This cooler is definitely worth a consideration for those on a budget.
Things We Don't Like
Doesn't offer much in terms of aesthetic: Deepcool's AK620 is one of the more plain options when it comes to design. Although it will blend in relatively well overall, the cheaper aesthetic won't appeal to everyone.
Can't handle all-core loads: Although the AK620 is solid as a gaming CPU, all-core multithreaded loads will pose a bit of an issue for this CPU. We'd recommend looking at other options if you plan on building a 7800X3D workstation PC.
Summary
Deepcool's AK620 is an excellent dual-tower budget CPU sitting at a solid price point well below the $100 mark. It won't be able to handle multithreaded loads, but as a CPU cooler intended for gaming usage, this air cooling option is perfectly fine. Definitely a winner for those one a slightly more restrictive budget.
Pros
Simple and quick insallation.
Solid price point.
Perfect for gaming.
Cons
Doesn't offer much in terms of aesthetic.
Won't be able to handle productivity loads.
Where to Buy
Buy the Deepcool AK620 on:
2. MSI MAG CoreLiquid 240R V2
👑 The best budget liquid cooler.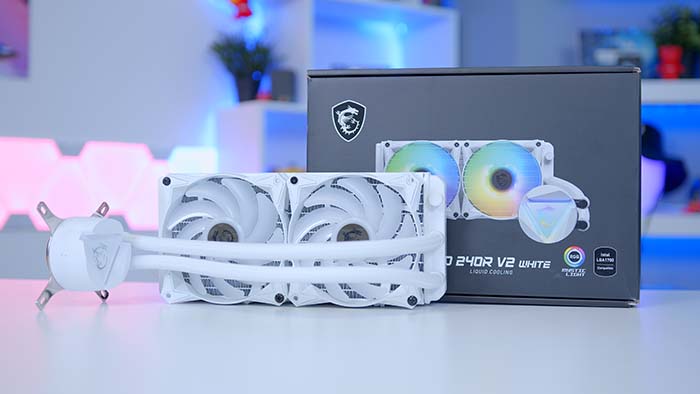 Introduction
Next up is the MAG CoreLiquid 240R V2 from MSI. This is a cooler that we've recommended before, and featured in a number of builds, because it is perfect for mid-range systems that need just that little bit extra in terms of performance. The CoreLiquid 240R is perfect for those looking to build a long-lasting system. The pump of the CoreLiquid has been moved to the radiator, increasing the overall longevity.
The CPU block also has a neat feature, in which the blockhead can be rotated, allowing you to change the orientation of the MSI logo and RGB to always be the right-side-up, regardless of mounting. The overall noise rating of this cooler could be better, but you'll only start to notice the fans and pump when your system is under more intensive loads. The biggest win for this cooler (much like the AK620) is the price point, coming in at under $100 the pricing is difficult to argue with. This cooler is another winner for the more price conscious buyer.
Key Specs
| Key Specs | MSI MAG CoreLiquid 240R V2 |
| --- | --- |
| Pump Speed | 4200RPM |
| Max Fan Speed | 2000RPM |
| Connector Type | 3-Pin PWM |
| RGB | Yes |
| Socket Compatibility | Intel – LGA 1700, 1200, 1151, 1150, 1155, 2011, 2066 / AMD – AM5, AM4 |
Things We Like
Can handle more intensive loads: Liquid coolers are able to disperse heat much more efficiently due to the nature of their design, which makes the CoreLiquid perfect for more intensive workloads that demands heat to be moved away much faster.
Useful CPU blockhead design: Although this is a bit more of a niche feature, the rotatable blockhead is a very consumer friendly design. If you haven't installed your cooler with the orientation facing upwards, you can simply rotate the block head to get it facing the correct way.
Things We Don't Like
Loud under intense loads: The CoreLiquid 240R is great for high intensity workloads, but it does suffer to a degree when it comes to noise levels. Consumers can expect slightly louder fan and pump noise when the cooler is under a bit more stress compared to gaming.
Pricier than air-cooled options: Overall we're pretty happy with the pricing of the 240R V2, but if you're on a tighter budget, this CPU cooler won't be a great option. There are a multitude of cheaper air coolers that will be perfectly fine to pair up with the 7800X3D for a lower price point.
Summary
MSI's MAG CoreLiquid 240R V2 is an excellent CPU cooler for those looking to push their 7800X3D with some more intense applications. Whilst offering a strong design and aesthetic, the 240R V2 should keep thermals at a reasonable level, and comes in at a solid price point overall.
Pros
Solid design & RGB.
Great pricing.
Rotatable CPU block is a user-friendly touch.
Cons
Not as cheap as air cooling.
Can get louder under harsher workloads.
Where to Buy
Buy the MSI MAG CoreLiquid 240R V2 on:
3. Noctua NH-D15 Chromax Black
👑 The best air cooler.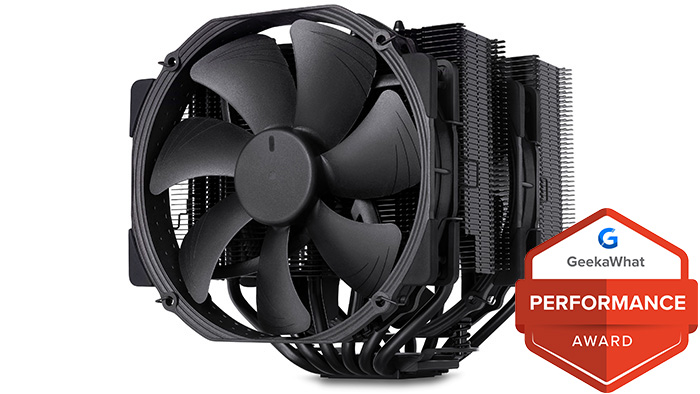 Introduction
Noctua's NH-D15 is a fan favourite of ours at the GeekaWhat office and has consistently stood the test of time as one of the best CPU air coolers on the market. While coming in at a somewhat higher price point comparative to other options, this is well warranted due to the performance metrics. The NH-D15 has constantly been updated to match all of the socket changes, which goes to show how popular this cooler is in the PC gaming space.
The NH-D15 can handle pretty much anything you throw at it. There are limitations when you throw in overclocking, but for the most part, this cooler will be able to withstand the performance the the 7800X3D has to offer. This cooler is incredibly easy to install, looks super sleek, and is extremely silent too. This tower cooler will be the go-to option for many consumers looking to pick up a solid air cooling option for enthusiast level builds.
Key Specs
| Key Specs | Noctua NH-D15 Chromax Black |
| --- | --- |
| Max Fan Speed | 1500RPM |
| Connector Type | 4-Pin PWM |
| RGB | No |
| Heat Pipes | 7 |
| Socket Compatibility | Intel – LGA 1700, 1200, 1151, 1150, 1155, 2011, 2066 / AMD – AM5, AM4 |
Things We Like
Perfect for enthusiast builds: The Noctua NH-D15 is one of the best coolers for top-end systems. This air CPU-cooler can easily handle 4K gaming, and workstation applications shouldn't pose much of a problem either.
Super simple installation: The NH-D15 is one of the easier coolers to install, making it perfect for first-time builders. Noctua include simple instructions, a long screwdriver, and thermal paste, with easy to remove fans, and minimal screws. Consumers should be able to get this cooler installed with minimal fiddling.
Things We Don't Like
Somewhat expensive: This cooler is very popular and fluctuates a fair amount when it comes to prices. Consumers can expect to spend over $100 most of the time for this air cooler.
Can't handle overclocking: Although the 7800X3D isn't an overclockable option, if you plan on upgrading to a CPU with overclocking capability later down the line, you might want to pick a liquid cooled option.
Summary
Noctua's NH-D15 Chromax Black offers a sleek and sophisticated design, whilst providing excellent thermal efficiency across the board. This cooler can handle top-end gaming, and productivity applications, and still remains silent under intense workloads. It is a pricier option contrasting to some other coolers on the market, but the cost is definitely worth it.
Pros
Ideal for a multifaceted system.
Easy to install.
Comes with a vast set of accessories.
Cons
Can't quite handle overclocking.
Pricing fluctuates a lot.
Where to Buy
Buy the Noctua NH-D15 Chromax Black on:
4. Corsair iCUE H100i Elite Capellix
👑 The best looking cooler.
Introduction
For our next cooler we've picked out another 240mm option from Corsair, the iCUE H100i Elite Capellix. The benefit of picking up a Corsair liquid cooler is that they strike a fine balance between performance and aesthetic. The Elite Capellix model has an awesome and vibrant set of RGB lights on the CPU blockhead, along with the radiator fans themselves, allowing consumers to light up their PC light a Christmas tree.
The Corsair ML fans are some of the strongest options on the market, using magnetic levitation technology to increase speeds and air pressure, whilst minimising noise levels. All of the lighting and RGB can of course be customised and configured within Corsair's industry leading iCUE software, allowing you to get noise levels to your desired preference, or changing any lighting options or colours to fit the theme of your PC build. This CPU cooler is one of the best looking and best performing options on the market with a 240mm radiator.
Key Specs
| Key Specs | Corsair iCUE H100i Elite Capellix |
| --- | --- |
| Pump Speed | 2400RPM |
| Max Fan Speed | 2000RPM |
| Connector Type | 3-Pin PWM |
| RGB | Yes |
| Socket Compatibility | Intel – LGA 1700, 1200, 1151, 1150, 1155, 2011, 2066 / AMD – AM5, AM4 |
Things We Like
Solid performance and design: As I've mentioned above, the H100i is one of the few coolers striking a great balance between an excellent aesthetic, whilst being able to maintain solid thermals even under intense workloads.
Comes with an iCUE Commander: The iCUE Commander is an RGB/Fan hub that can be fully controlled with Corsair's iCUE software. This allows consumers to plug all of their fans and lighting, streamlining configuration into one simple and intuitive application.
Things We Don't Like
Very Expensive: As you can probably imagine, this CPU cooler is a rather pricey option compared to the rest of the market, and you'd be correct. The inclusion of high performance fans, plenty of RGB, and the iCUE Commander drives up the price beyond $100, which won't be ideal for price conscious buyers.
iCUE doesn't play well with other software: Although iCUE is a solid piece of software, it doesn't handle other RGB and fan controlling applications very well. We'd recommend avoiding installing multiple RGB and fan software as this can cause crashing!
Summary
Corsair's iCUE H100i Elite Capellix is one of the best CPU coolers on the market, and is a definitive choice for many consumers looking to build a mid-range or top-end system. This AIO can easily handle the 7800X3D and provides some great flair and lighting options for those that like to light up their build.
Pros
Awesome design and RGB lighting.
Strong all-round performance.
Includes an iCUE Commander.
Cons
Very expensive.
Doesn't interact with other software well.
Where to Buy
Buy the Corsair iCUE H100i Elite Capellix on:

5. Deepcool LT720
👑 The best 360mm cooler.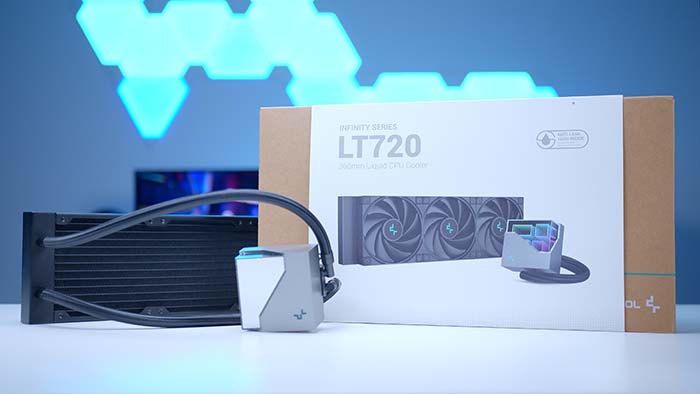 Introduction
For our final cooler of this roundup, we've picked out Deepcool's LT720 which is a 360mm design, sporting a unique CPU blockhead. This particular model features Deepcool's latest pump technology which ensures optimal coolant flow, with a pump that can run up to 3100RPM, dispersing heat as quickly as possible. This does increase noise levels to a degree, but this will ensure that heated coolant moves away from CPU at high efficiency levels.
In terms of fans, the three FK120 fans are rated to reach 2250RPM, with a maximum noise rating of 32.9 decibels, which should be relatively quiet even under more intense loads. Design wise, the radiator and fans themselves feature an all-black design, whilst the CPU blockhead offers an RGB infinity mirror design which looks vibrant and gorgeous. The lighting can also be controlled within a number of different RGB software, including MSI's Mystic Light, ASUS AuraSync, and Gigabyte's RGB Fusion.
Key Specs
| Key Specs | Deepcool LT720 |
| --- | --- |
| Pump Speed | 3100RPM |
| Max Fan Speed | 2250RPM |
| Connector Type | 3-Pin PWM |
| RGB | Yes |
| Socket Compatibility | Intel – LGA 1700, 1200, 1151, 1150, 1155, 2011, 2066 / AMD – AM5, AM4 |
Things We Like
Not that expensive: 360mm coolers tend to come in at quite a premium due to the size and manufacturing costs of larger radiators. However, Deepcool's LT720 can be secured for well under the $200 mark, making it a rather cost effective option.
Infinity mirror looks excellent: I must admit, I'm a bit of sucker for infinity mirror CPU coolers, and the LT720 has a gorgeous looking CPU block. If you're looking for fancy RGB that you can show off in your build, the LT720 won't disappoint.
Things We Don't Like
Size may restrict case choices: Although we're starting to see many mid-tower cases offer space for 360mm radiators, we're still waiting to see more options enter the market. Due to the size of the LT720, you may have to spend a little bit more on a case to ensure you've got enough clearance to install it.
The radiator and fans are a bit boring: Purely from an aesthetic point of view, if I'm spending over $100 on a cooler, I expect there to be some alternative RGB options when it comes to fans. The LT720 would be a much better option if Deepcool provided an alternative RGB model for a little bit more money.
Summary
Deepcool's LT720 is an excellent cooler to pair up with the 7800X3D as it can easily handle top-end gaming, or high intensity workstation applications. It is a little bit weaker on the aesthetic front, and would benefit from some RGB fans, but the solid price point is pretty difficult to argue with considering the feature set and performance metrics.
Pros
Competitive price point.
Infinity mirror looks gorgeous.
Solid performance overall.
Cons
Radiator and fans are a bit boring design wise.
Size may be a bit restrictive on case options.
Where to Buy
Buy the Deepcool LT720 on:
What is a Ryzen '3D' CPU?
AMD Ryzen '3D' CPUs are new and exciting innovation in the gaming space, bringing some hefty competition to Intel. The first iteration of a 3D SKU was the Ryzen 7 5800X3D, which was one of the last processors to release during AMD's 'golden age' of CPUs. In terms of metrics, the 5800X3D compared to a 12900K in gaming benchmarks, making it perfect for consumers playing at 4K or 1440p with their settings maxed out.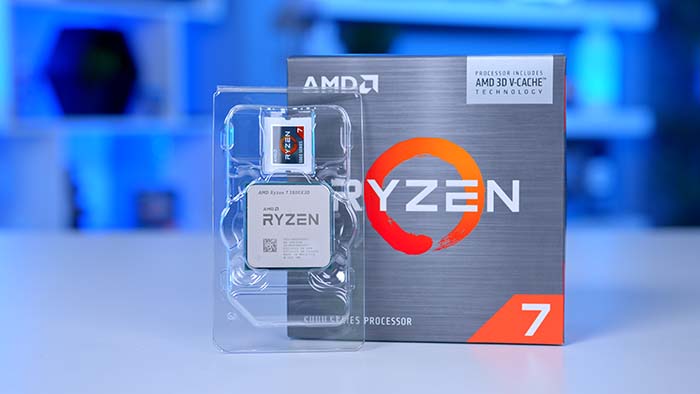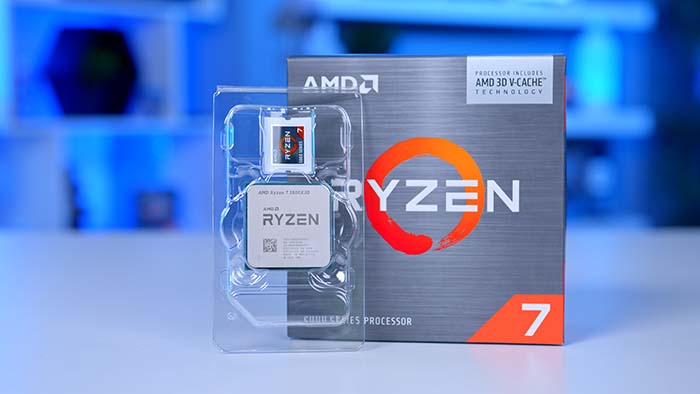 For this reason, it only made sense for AMD to release a few more 3D variants in the Ryzen 7000 line-up. Although Ryzen 7000 has been a bit of a mixed bag so far, the 3D SKUs are actually some of the best option if you're purely looking for a gaming CPU. But why, I hear you ask? All of these impressive performance metrics come down to the proprietary 3D V-Cache that AMD layer on top of the CPUs.
This cache effectively acts as storage for CPU instructions, allowing your processor to interpret data and perform any actions it needs to extremely quickly. Normally, CPU instructions are pulled from RAM, and although this is quick, cache is much quicker. The reason why games benefit from this cache so much, is because of the amount of data that needs to be processed. Games often have a myriad of different processes running at once, and by loading these into the cache, they too can be processed extremely quickly which adds more frames to your favourite titles.
Air vs Liquid Cooling – Which is Better?
The argument of air vs liquid cooling is a rather nuanced discussion, and unfortunately doesn't come down to whether one or the other is better. As we've alluded to above, Ryzen 7000 CPUs can run pretty hot, resulting in quite high system temperatures. However, the 3D SKUs are not quite able to reach the same temperatures that standalone Ryzen CPUs can.
This is ultimately down to the temperature limitations of the 3D cache. The 3D V-Cache cannot withstand temperatures over 100 degrees, which is why overclocking your core multiplier has naturally been disabled. With concerns to the question posed above, whether you pick an air or liquid cooler is entirely down to your use-case and budget. An air cooler like Deepcool's AK620 will be perfectly fine for a CPU of this calibre, but if you plan on running some more intense workstation applications, you'll want a liquid cooler that can disperse the heat more evenly and efficiently.
If we're talking about budget, an air cooler is the clear choice, as these coolers are inherently cheaper contrasting to liquid cooled options. However, if you don't choose a liquid cooler, you do miss out on efficiency and often lower noise levels. No system is made equal, so your use-case will generally be the biggest factor that determines which cooler your choose. We'd recommend for gaming that the majority of consumers pick up an air cooler, as this is the most cost effective option. If you're planning on running all-core loads all the time, you'll want a liquid option to reduce temperatures as much as possible. Anything in between is mostly preferential!

AM5 Compatibility
Whenever a new generation of sockets enters the market, the biggest concern is often compatibility. Will my CPU work in the new socket? Will my old cooler work on the new socket? These questions are pivotal, but luckily with the Ryzen 7000 AM5 socket, consumers don't need to worry! AMD has decided to retain the same mounting hardware that we saw on the AM4 socket. This essentially means that any CPU coolers that use AM4 mounting, should in theory work on an AM5 motherboard.
As always, we would urge that you look at the manufacturer's website to ensure your cooler will work, as some coolers may offer an alternative set of mounting hardware that you'll need to buy separately. However, the majority of AM4 CPUs should work perfectly fine with AM5 motherboards, allowing you to simply slot your old cooler onto your shiny 7800X3D.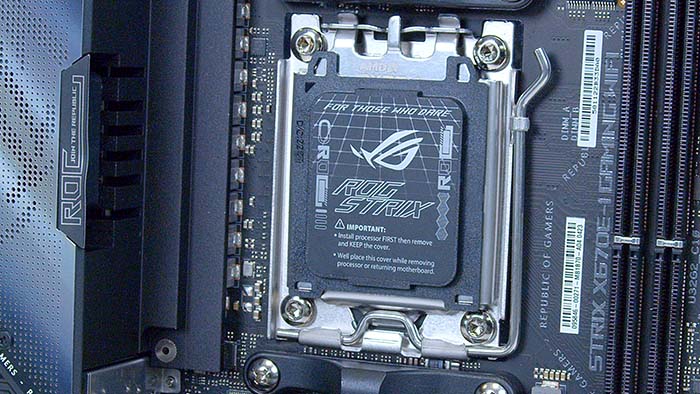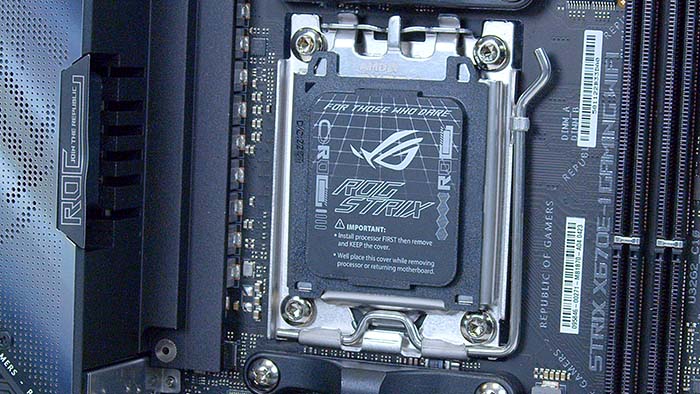 Why You Can Trust Us
Before delving into our recommendations, we wanted to briefly discuss why you can trust all of the products that we've picked out. Our team of PC enthusiasts work extremely hard to ensure all products we get into our offices are tested thoroughly for gaming, and workstation use. They spend hours with each component evaluating whether the value that each part offers versus other options on the market. For those curious about our editorial team, head over to the About Us section where you'll find more detail on our editorial promise too.
How We Picked the Best CPU Coolers for the Ryzen 7 7800X3D
We're lucky to have a number of products enter the GeekaWhat offices each week. Our editorial and benchmarking team will have hands-on experiences with all of these products and components, putting them through a variety of tests and evaluation procedures to determine they're worth picking up at their respective price point. We use all of this information and data to provide our audiences with a detailed view and explanation of what to expect along with a number of our insights.
For CPU coolers there are a few main considerations that consumers should take into account before choosing a cooler. These are: thermal capability (i.e. whether it cools down your CPU), motherboard compatibility, aesthetic, and price. After taking a look at these factors, we provide a generalised overview of how these may or may not affect your desktop machine. For a more in-depth look at our testing and evaluation methods, take a look at some reviews and buyers guides that we've provided below:
| Brand(s) | Article Link |
| --- | --- |
| Deepcool, Noctua, NZXT, Corsair, MSI | The Best CPU Coolers to Buy for Intel 13th Gen CPUs |
| Cooler Master, Deepcool, Corsair, MSI | Best Budget Liquid CPU Coolers to Buy Under $100 |
| Cooler Master | Cooler Master Hyper 212 Spectrum V3 Review |
| Cooler Master, Deepcool, bequiet!, Noctua | The Best CPU Air Coolers to Buy for a PC Build in 2023 |
Conclusion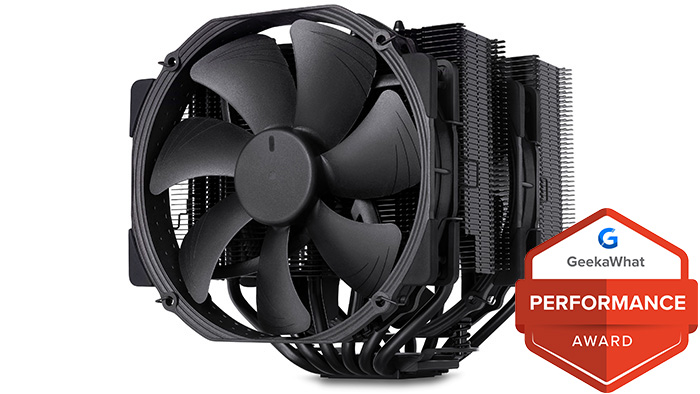 Best Overall CPU Cooler for the Ryzen 7 7800X3D: Noctua NH-D15 Chromax Black
Yet again, the Noctua NH-D15 is one of the best options to pair up with one of the latest generation of CPUs. The Ryzen 7 7800X3D is a powerful CPU, the temperature restrictions on the 3D V-Cache allows consumers to pick up a slightly cheaper cooler that doesn't need to be the best option money can buy, which is where the NH-D15 comes in. It isn't the best looking cooler, and nor is it the best performing especially when you throw overclocking in, but this cooler constantly stands the test of time and is easily able to handle high intensity gaming and productivity applications.
Read our full Ryzen 7000 CPU coverage in the reviews category, or buy the Noctua NH-D15 Chromax Black on Amazon
Frequently Asked Questions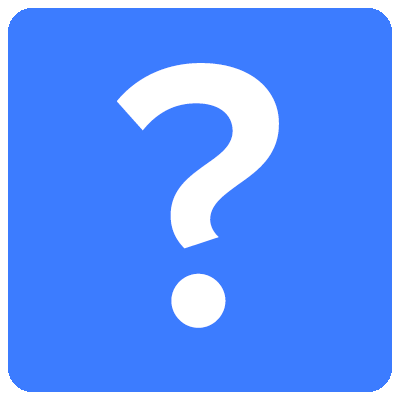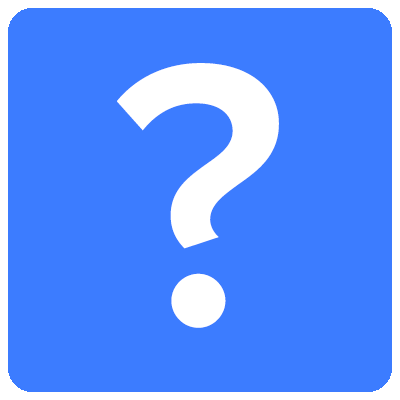 Can I Use My Old AM4 Cooler with the 7800X3D?
In short, yes! AM4 coolers use the exact same mounting mechanism for the AM5 sockets. We would recommend taking this with a pinch of salt, but all AM4 coolers are theoretically supported on the AM5 socket.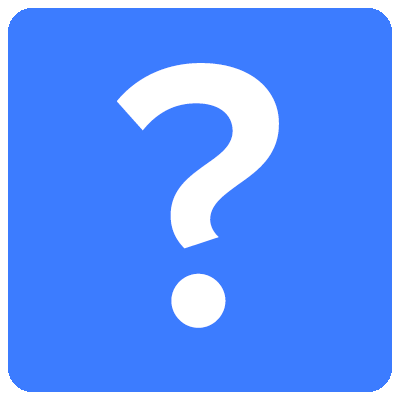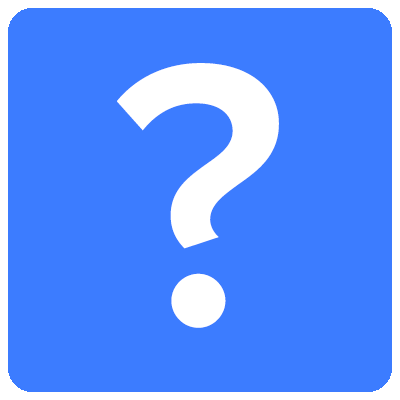 Is the 7800X3D a Good Workstation CPU?
Yes and no. The 7800X3D will be able to handle some intense productivity workloads, but there are better options with more cores that will be better suited to this task, as the 3D V-Cache doesn't benefit most workstation applications.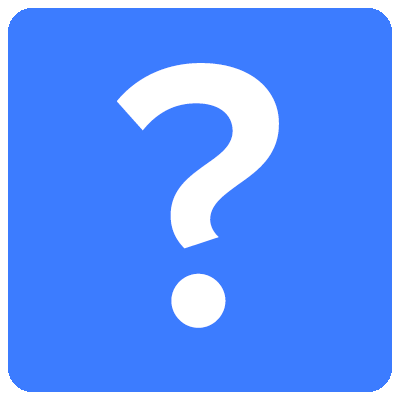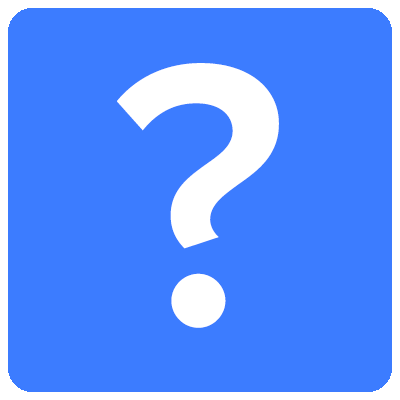 Are CPU Coolers Complicated to Install?
For the most part no, but it depends on the cooler that you've picked up. Most manufacturers have streamlined installation methods so that it only requires a couple of screws and brackets, but this won't be the same for all coolers.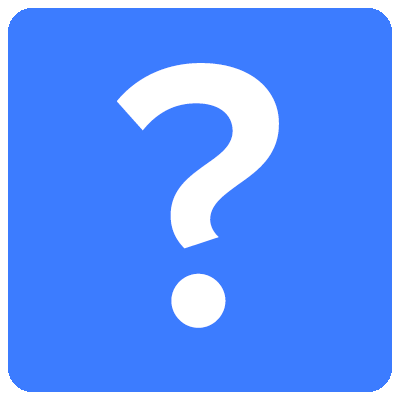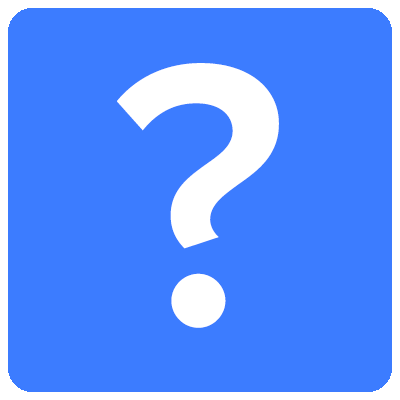 Is Clearance Something I Should Be Worried About?
You should always consider clearance when picking up a CPU cooler. Radiators automatically require more clearance due to their size, but if you've picked up a large GPU, an air cooler can also pose some issues during installation.