Introduction
A PC case is one of the main prerequisite components for any PC build. You'll need to pick up a suitable chassis to house all of your parts, while also minimising any dust that can be drawn in with fans and ventilation. However, with so many manufacturers jumping on the bandwagon providing a plethora of different options, it can be difficult for a consumer to choose.
You're faced with a myriad of different sized cases, with all of them sporting a range of varying features. This can be quite confusing for first-time PC builders, especially if you're looking to pick up a case, but you're on a budget. So what are your options? Are you going to be forced to spend a little bit more outside of your comfort zone to secure a good case? Or are there some decent options to choose from for under $100?
In this roundup we'll be answering this very question by taking a look at the best cases available for under $100.
Best PC Cases to Buy Under $100: Cougar DUOFace Pro RGB
The Cougar DUOFACE Pro RGB is our top pick when it comes to PC cases to buy for under $100. With plenty of space for this a GPU, as well as multiple design choices that make the building process easier, this chassis is very practical. However, the main selling point comes from the interchangeable front panel, letting users choose either a ventilated or glass front panel. 
Suggested Article: Best Cooler Master Cases to Buy in 2023
All the PC Cases in our Roundup
1. Corsair 4000D Airflow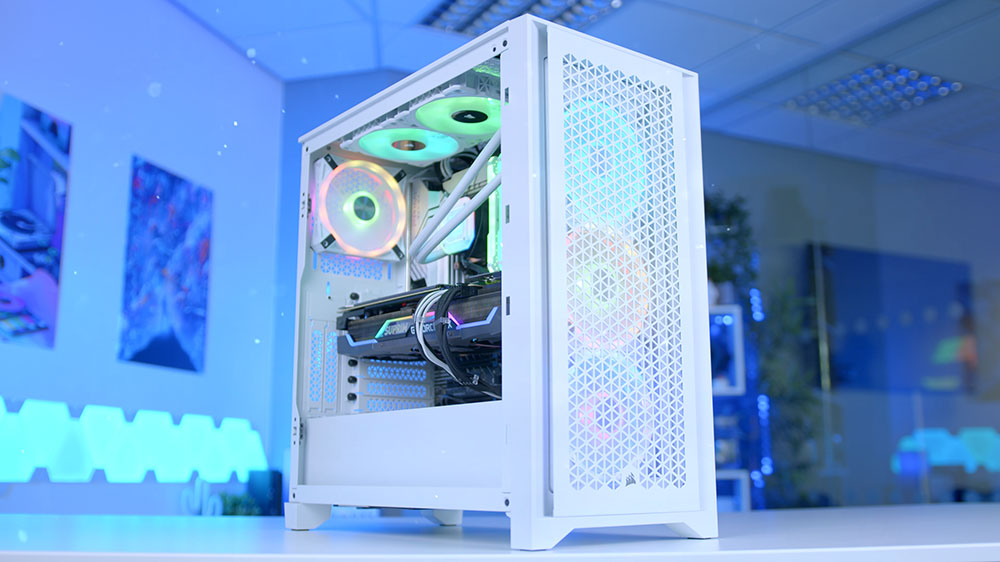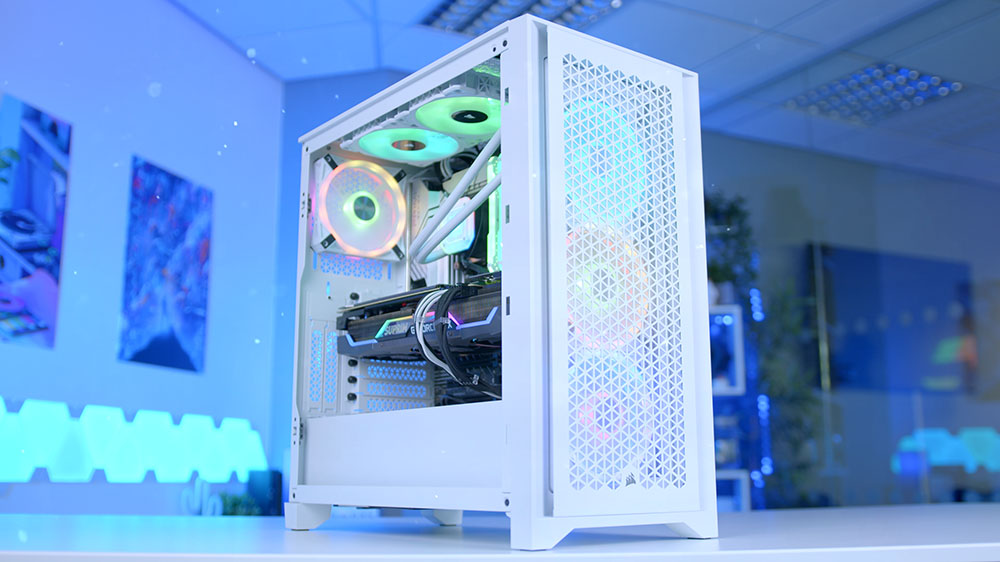 The first case in our roundup is none other than the 4000D Airflow from Corsair. We have recommended this case a huge number of times, in pretty much any roundup that covers budget designs, smaller GPU sizes, or cheaper price points. This case is one of the best options for those looking to spend less than $100, and it is one of Corsair's strongest cases that they've released. This chassis has net itself a significant reputation, hence why it has retained so much popularity despite being nearly three years old.
So why is this case so excellent? It offers a strong airflow design, sporting a mesh front panel designed to help air flow freely from the front, to the back of the case. It's equipped with two 120mm fans, which will save you some money in the long run. There's plenty of space for radiators and fans, with space for a 360mm rad at the front, and a 240mm at the top. Corsair cases also have excellent cable management, equipped with a number of channels with which you can cram them in, or use cable ties and Velcro ties to keep everything organised.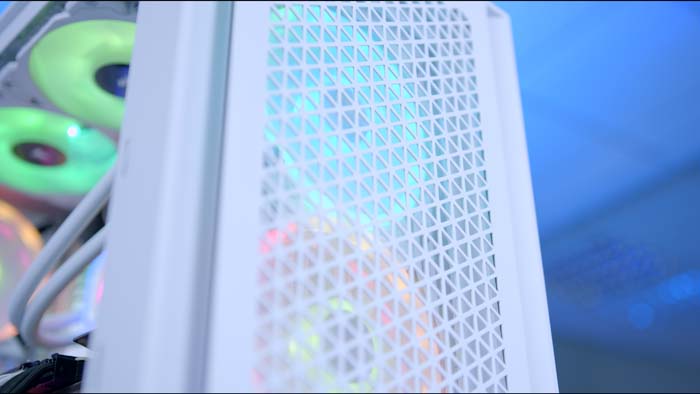 Although the 4000D has a reasonable amount of internal space, it doesn't have a huge amount of GPU clearance. You'll likely run into some clearance issues with NVIDIA's and AMD's latest options.
The 4000D has been around for quite some time and is showing it's age in certain cases. We wouldn't be surprised to see a modern version of this case within the next couple of years or so.
Where to Buy
Buy the Corsair 4000D Airflow on:
2. NZXT H5 Flow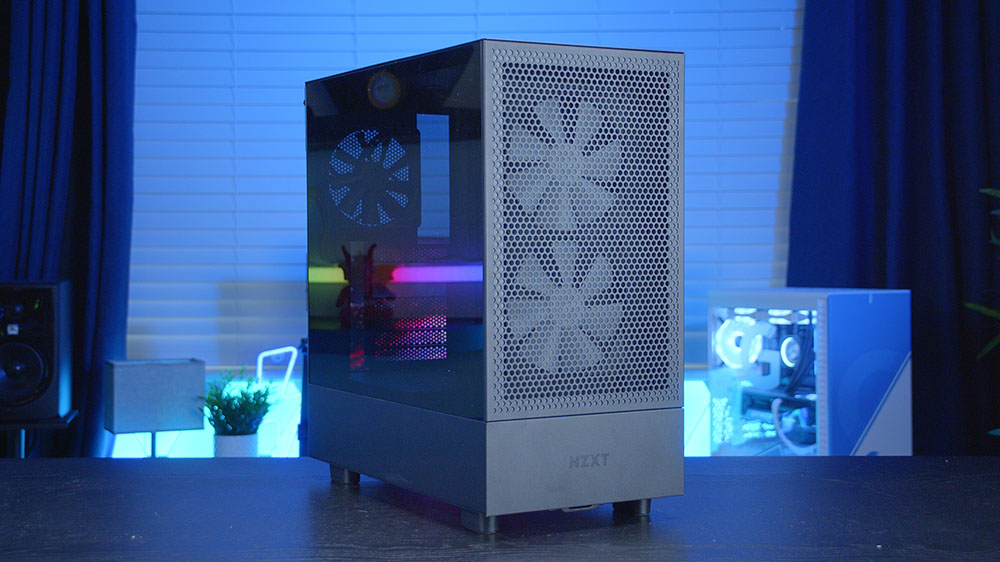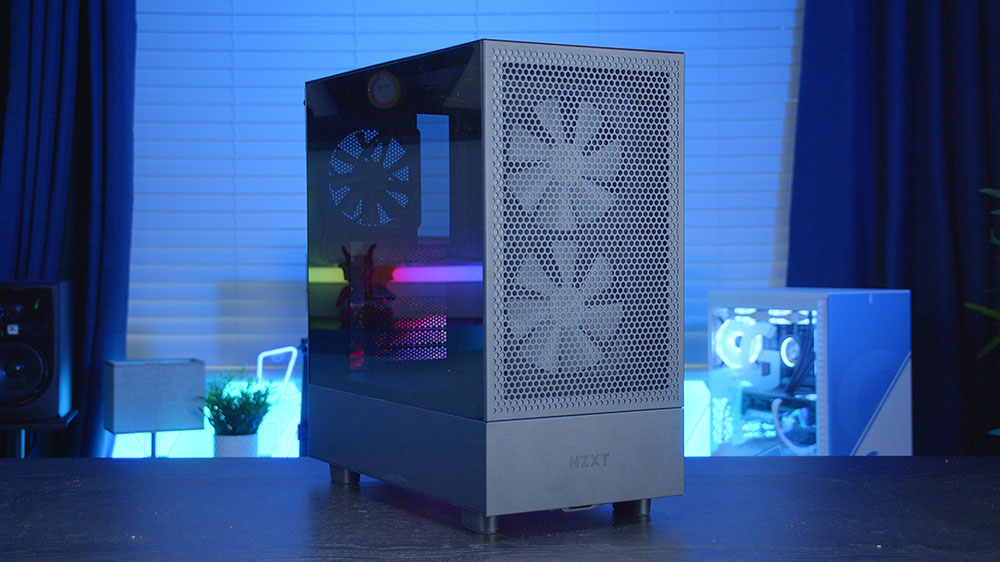 Next up is the H5 Flow from NZXT. NZXT hasn't always been in our good graces over the years with cases, due to poor quality and design choices. Whilst I do think NZXT cases are strong in terms of aesthetic, NZXT still has some way to go. This case seeks to fix some of the major issues with older NZXT designs by providing a mesh front panel that should help with airflow. NZXT have been guilty of creating 'oven cases' before, so its good to see that they're making changes for the better.
In terms of the design choices, the H5 Flow is a compact mid-tower case, so there's plenty of space for motherboards and other reasonably sized components, with support for up to 280mm radiators at the front, and a 240mm at the top too. This case does only come with two pre-installed fans, but the F120Q fans are pretty quiet even when under load. NZXT cases are also quite easy to build in, their signature cable management bar features in all of their newer cases, and this should help you during the building process.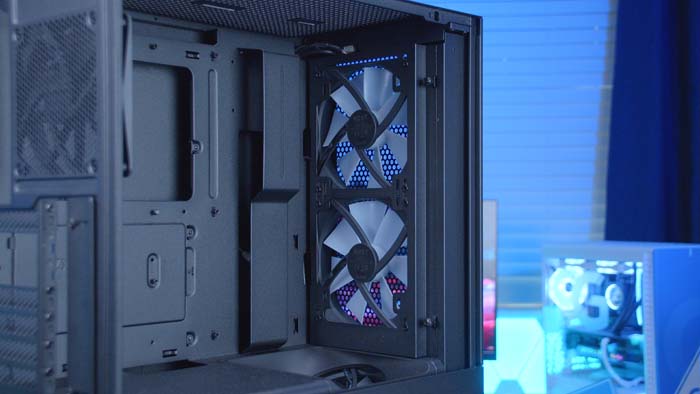 I feel NZXT could have better spent their time providing a fan that would actually assist airflow. The strange looking bottom fan pointed at the GPU is probably one of the most pointless inclusions in a case that we've seen.
Although NZXT have included some modern IO ports on the front of the case, there's just not enough of them. We would expect to see at least a couple of more USB ports on a newer case like this.
Where to Buy
Buy the NZXT H5 Flow on:
3. Cougar DUOFace Pro RGB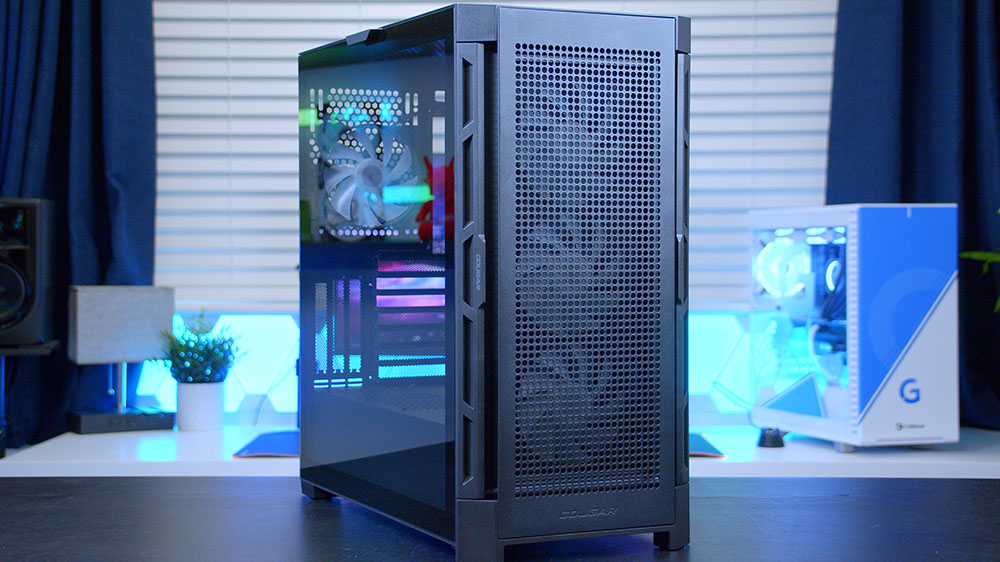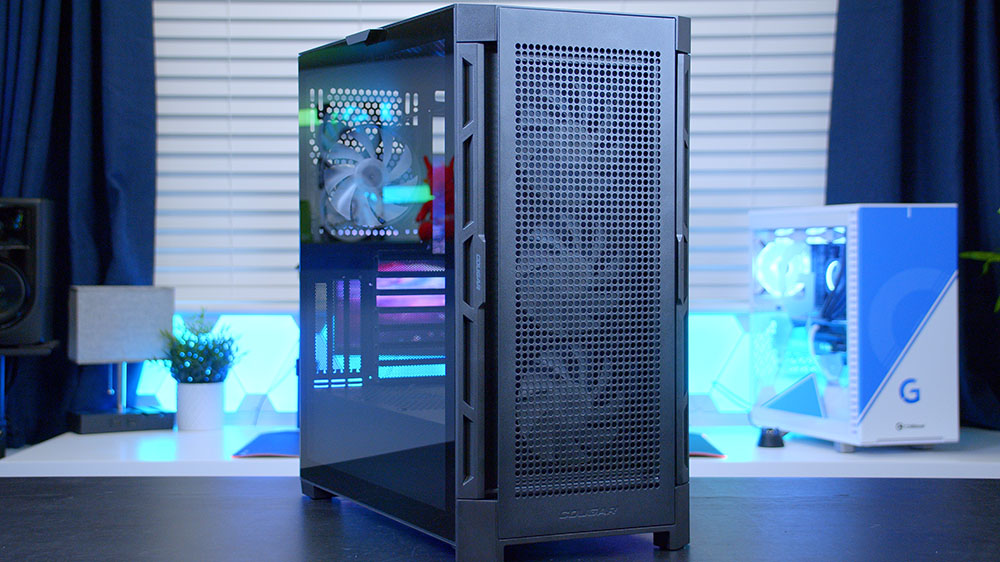 Next we'ver chosen the Cougar DUOFace Pro RGB. This case boasts a clever feature, instead of forcing you to make a choice between a mesh or tempered glass, the DUOFACE Pro RGB allows users to effortlessly switch between these panels. This eliminates any concerns regarding airflow when utilizing a tempered glass panel while affording you the freedom to select the panel that best complements your build or setup.
When it comes to compatibility, the DUOFACE Pro RGB offers robust support for a wide range of components, including E-ATX motherboards. This inclusion is somewhat rare in mid-tower cases, giving this design a competitive edge. Furthermore, the case can accommodate up to nine 120mm fans and provides space for a 360mm CPU cooler, which should more than suffice to maintain the efficiency of a system powered by a 7800 XT.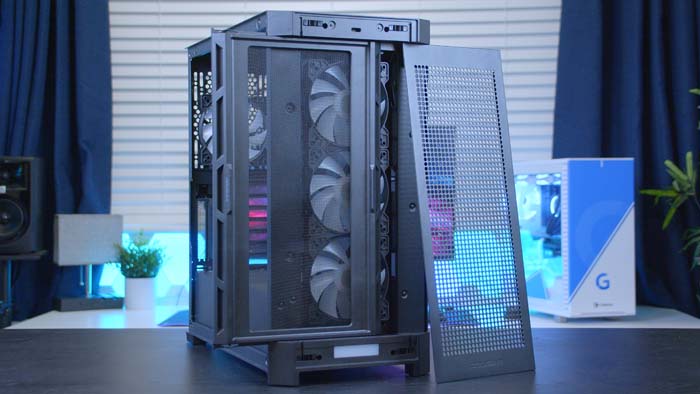 To accommodate a larger variety of components, this case is slightly larger than the typical mid-tower design, which may be less than optimal for individuals with limited desk space. Another drawback we encountered was the frequent lack of stocking of this case across various retailers. Hence, it's likely that you may encounter a similar issue.
Where to Buy
Buy the Cougar DUOFACE Pro RGB on:
4. MSI MPG Gungnir 110R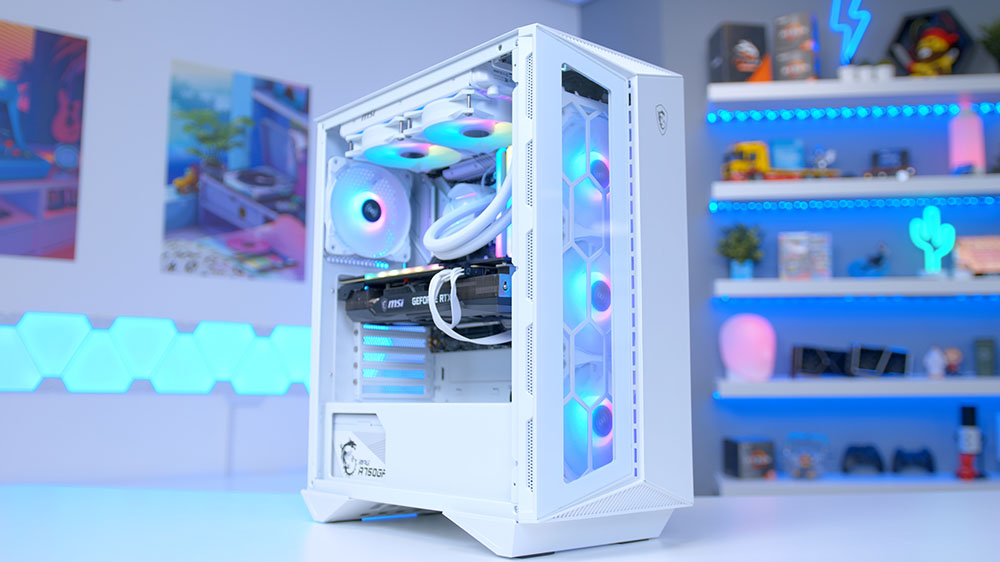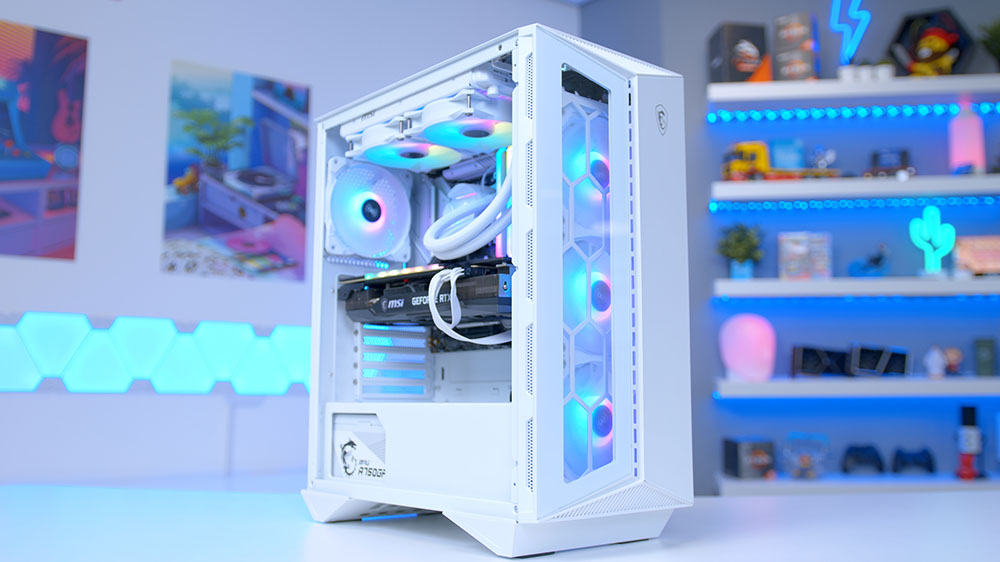 And for our final case recommendation, we've picked out the MPG Gungnir 110R from MSI. This is another case that we've looked at quite a few times in the past in a number of builds and buyers guides, because it is an awesome white option. The Gungnir offers a sleek white aesthetic across the entirety of the case, including the internals and the outline of the tempered glass too. This case is ideal for those looking to build a more minimalist setup, but also keep things nice and clean with a white aesthetic.
Looking at the features, MSI have equipped the 110R with a modern set of IO, which includes three USB ports, one of which is a USB 3.2 Gen2 USB Type-C port, providing excellent transfer speeds. There isn't a huge amount of clearance in this case for larger cards, so we'd definitely recommend sticking to more compact builds. However, the Gungnir does support full-sized 360mm radiators, making it perfect for those that need a strong cooling solution.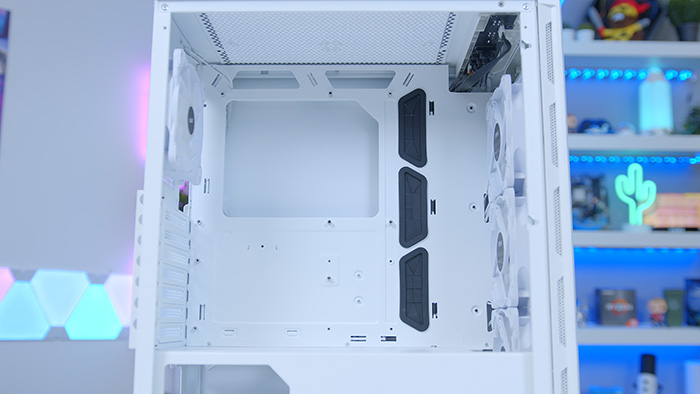 Unfortunately the Gungnir 110R doesn't have a huge amount of GPU clearance. You've got about 340mm of room, which won't be enough for some of the larger AIB models we've seen come out in the past year or so.
MSI's Mystic light software is basically a requirement to operate the RGB for their fans and lighting, however it's not great to use. MSI definitely needs to revamp their software and make it simpler and also less buggy.
Where to Buy
Buy the MSI MPG Gungnir on:
Are Graphics Cards Getting too Big?
As you've probably seen from many of the cons for each of these cases, they don't have a whole lot of space for newer and larger graphics cards. As we've seen from both AMD and NVIDIA, graphics cards are getting very big, almost too big, but why is this? This is primarily speculation, but I imagine the increase in size is likely down to the surge in performance that we've seen. A card like the RTX 4090 needs a strong cooler in order to ensure all of the individual components don't fry. But I feel the other SKUs like the 4080 and below don't need to be as big, especially as they don't offer the same performance.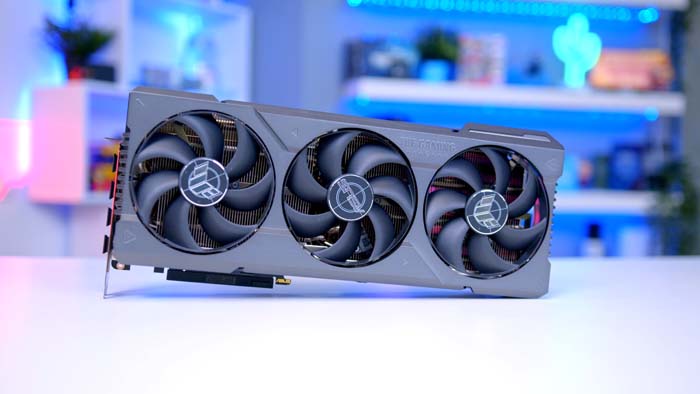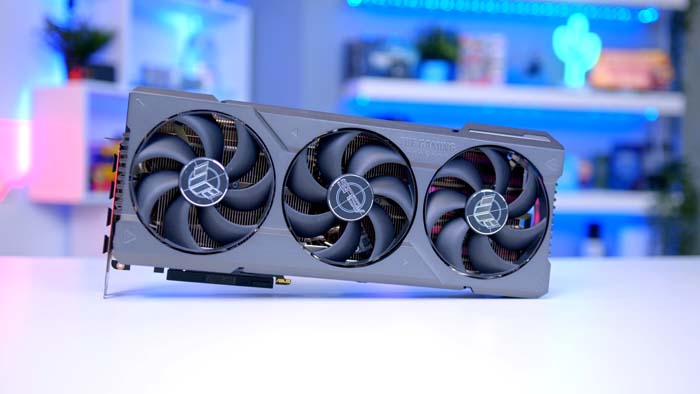 How Much Clearance Is Enough?
Clearance is an important factor to consider when picking up any component, to ensure nothing suffocates. If your PC is too tightly packet together, and there's not enough room, two major problems could arise. The first, is installation issues. If you've chosen some components that get a bit too close together, they could end up causing some problems when you're trying to install everything. For example, large graphics cards will interact with your front panel clearance, which means if you're installing a radiator, or extra fans, you might not actually have enough space.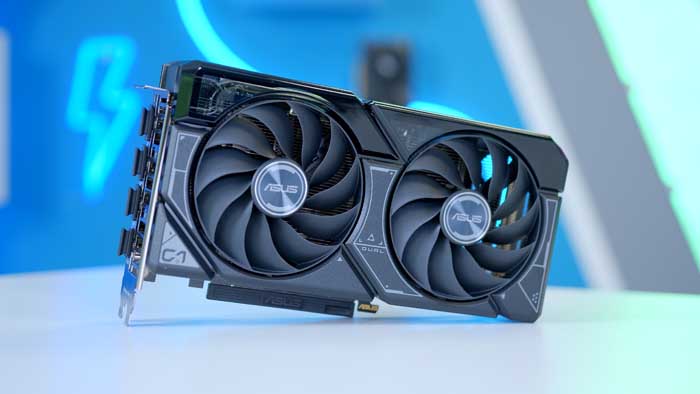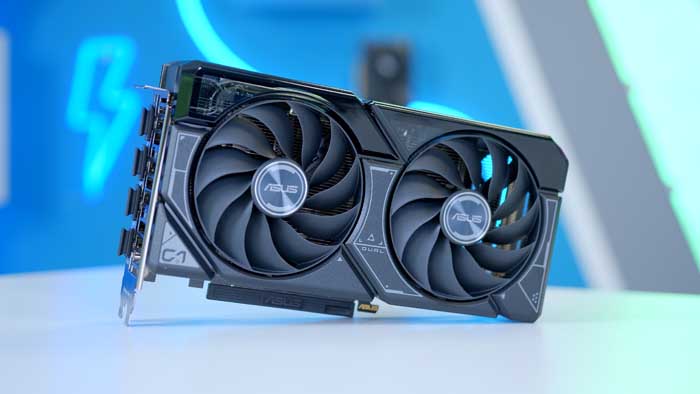 As a general rule of thumb, the best way to evaluate clearance is to check component sizes on the manufacturer's website. If you're worried your cooler might interact with your RAM, or your case isn't big enough for your GPU, just check online to see if this is the case. For GPUs we recommend around 50-100mm clearance more than the max GPU length support of your case. This way you'll avoid any installation problems and thermal issues.
How We Tested the Best Cases Under $100
In order to test and evaluate the best cases under $100, there are a number of factors that we take into account, these are:
Airflow
Component and GPU Clearance
Versatility
Aesthetic
Value for Money
Frequently Asked Questions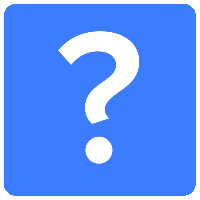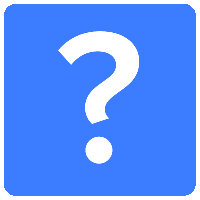 Is RGB Important?
No, it isn't. Whether you have RGB is entirely preferential and this will not affect performance at all.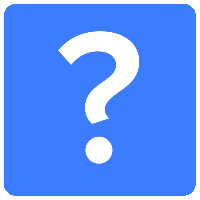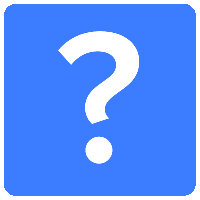 Are 200mm Fans Supported in all Cases?
Unfortunately not. There aren't actually that many cases that support 200mm fans. If you're wanting a case that supports larger fans, we'd recommend assigning a higher budget.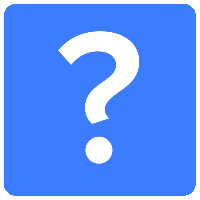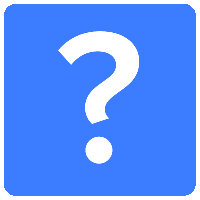 Do I Need to Buy an SFX PSU for these Cases?
No you don't! All of the cases in this roundup support ATX PS2 power supplies, so you shouldn't have to spend a fortune picking up a compact power supply that fits in these cases.