Introduction
Building a Gaming PC can be a difficult undertaking when trying to pick out great components, while also balancing your budget. Today, we've put together a build that maximises performance at a lower price. This build features Nvidia's latest budget graphics card, the RTX 3050, and an Intel 12th gen i3 processor.
This build is a brilliant option for those wanting great performance, but don't want to break the bank with the cost of components.
This guide breaks down the individual components, and shows that you don't need to spend a fortune for a great PC!
Suggested Article: PC Building Checklist – How to Build a Gaming PC in 2022
Main Components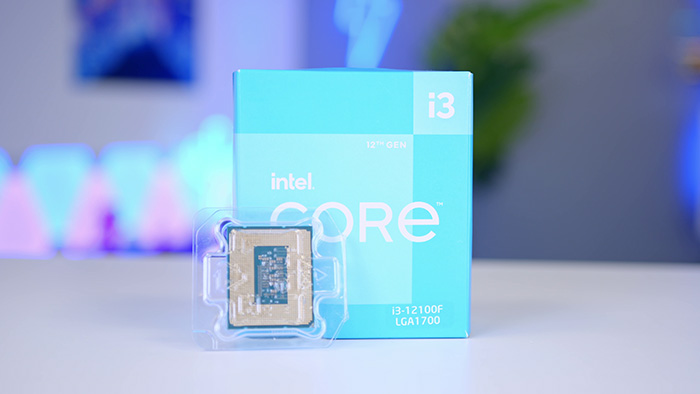 CPU: Intel Core i3 12100F
The i3 12100F is part of Intel's newest range of 12th generation chips that remains on the cheaper side, but still packs a punch. The newest 12th gen chipset has some of the best consumer CPUs that offer great performance.
Buy the Intel Core i3 12100F on:
---
Key Facts:
Boost Clock Speed: 4.3GHz
Core Count: 4
Thread Count: 8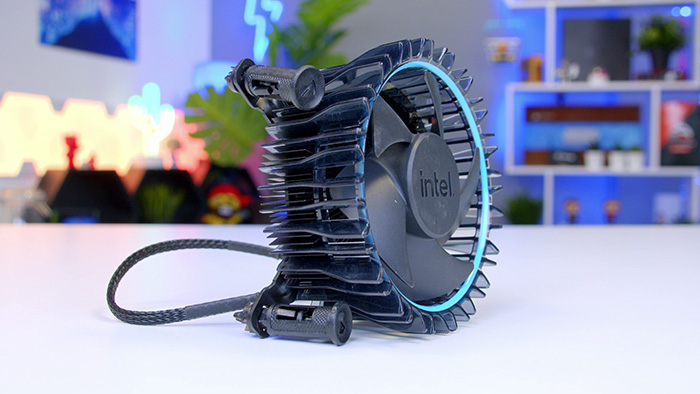 CPU Cooler: Intel RM1 Stock Cooler
Finding the right cooler on a budget can be difficult, especially when trying to minimise thermal output. For a more powerful chip you would need to prioritise better cooling, but for our choice of processor Intel's RM1 stock cooler is great for thermals in this build!
---
Key Facts:
Max RPM: 3150
Connector Type: 4-Pin
RGB: No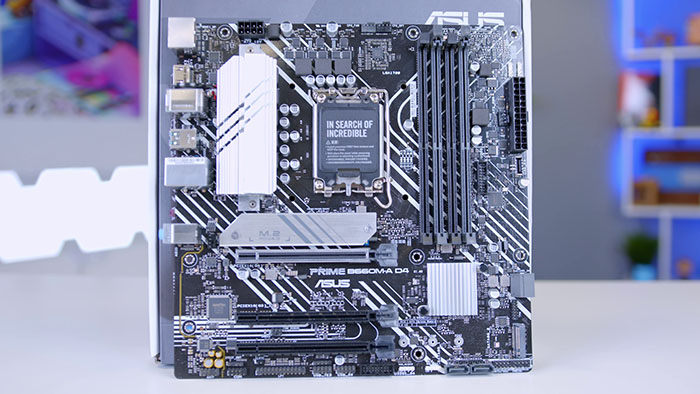 Motherboard: ASUS Prime B660M-A D4
The ASUS Prime B660M is a budget option that supports Intel's newest generation chips. With PCIe 4.0, 1Gb Ethernet, USB 3.2 and M.2 slots, this board is ideal for entry level builds with plenty of features! B660 is our favourite budget chipset on the market given its wide feature set and affordable price.
Buy the ASUS Prime B660M-A D4 on:
---
Key Facts:
Form Factor: mATX
Built-in IO Shield: No
Max Memory: 128GB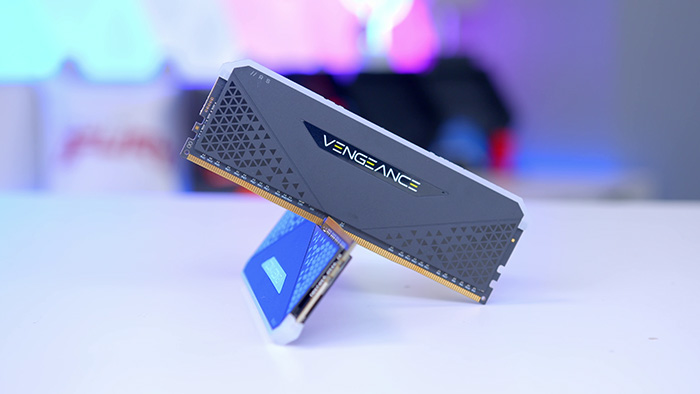 RAM: Corsair Vengeance RS 16GB DDR4
A budget build still deserves to look good, even if you are watching the purse strings. Corsair's Vengeance RS RAM is a great pairing with our CPU choice, which also adds some flair with the RGB.
Buy the Corsair Vengeance RS 16GB DDR4 on:
---
Key Facts:
Capacity: 16GB
Clock Speed: 3200MHz
CAS Latency: 16-20-20-38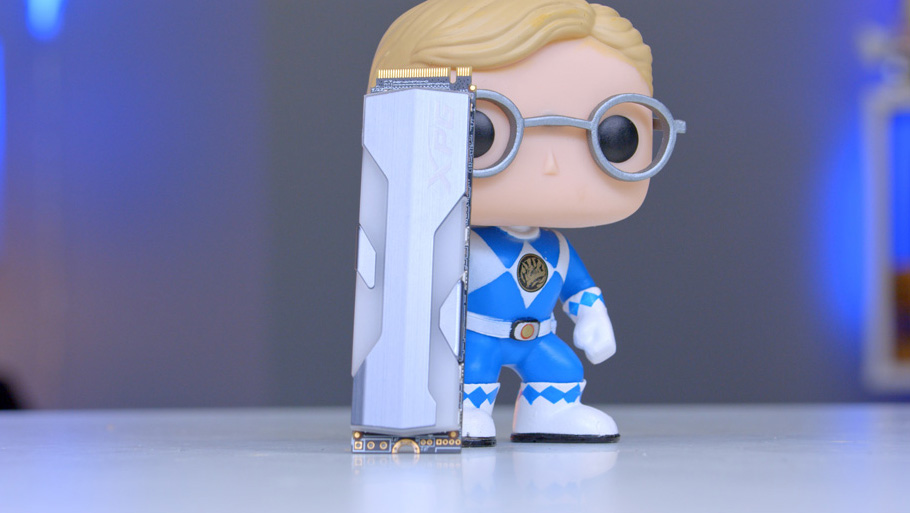 SSD: XPG Spectrix S20G 1TB
The XPG Spectrix SSD is an ideal NVMe storage option that has quick read and write speeds providing a nice addition to the build with some flashy RGB too! A Gen3 drive is more than adequate enough for a build within this price point – providing plenty of speed at a more affordable price point.
Buy the XPG Spectrix S20G 1TB on:
---
Check out the review we've done on this great SSD exploring the key features of the XPG Spectrix!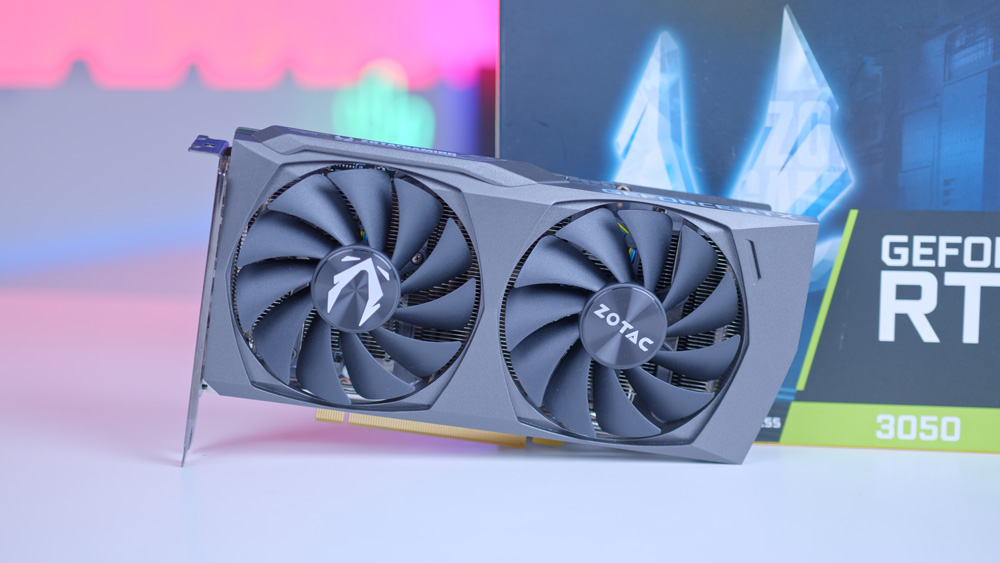 GPU: Zotac TwinEdge RTX 3050
Nvidia's release of the RTX 3050 delivers the incredible Ampere architecture, but without breaking the bank. Combined with DLSS you'll hit great performance with high fidelity. The GPU is always the most important component choice for a gaming-oriented build, and the Zotac TwinEdge card certainly does not disappoint!
Buy the Zotac TwinEdge RTX 3060 on:
---
Key Facts:
CUDA Cores: 10752
TDP: 130W
RT Cores: 20
You can also check out a more in-depth review on Zotac's Twin Edge 3050!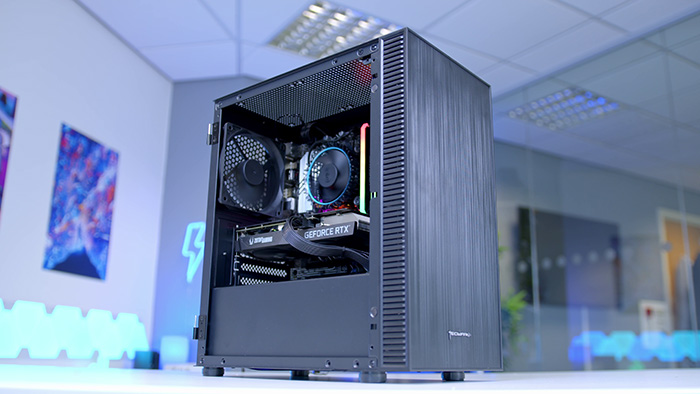 Case: Tecware Nexus M2
Tecware's Nexus M2 case offers a brushed metal finish and a sleek style that looks awesome for the price. With a tempered glass side panel, optimised airflow and plenty of choice for fan mounting. They also offer a mesh version of this frame, which might be considered a better choice for those more concerned about airflow and temperatures.
Buy the Tecware Nexus M2 on:
---
Key Facts:
Form Factor: mATX
Fan Support: 5
Motherboard Support: mATX/ITX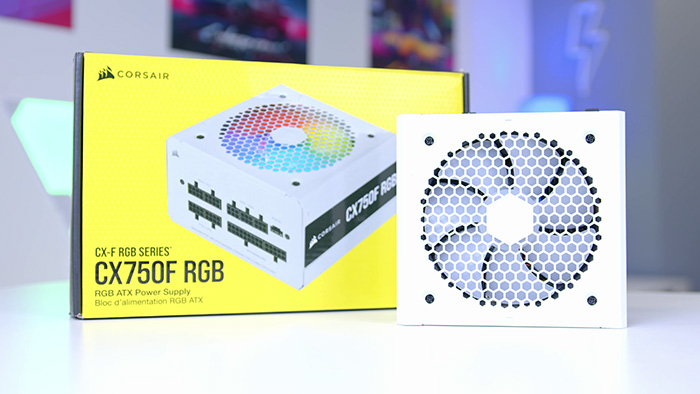 PSU: Corsair CX750F RGB
This build has great metrics for power draw, meaning it doesn't need a huge power supply. The CX750F PSU is a great choice to supply our components and with some wiggle room for upgrades in the long run. It also adds a nice edge to the build with the RGB fan and black or white colours available.
Buy the Corsair CX750F on:
---
Key Facts:
Wattage: 750W
Modular: Yes
Efficiency: 80+ Bronze
Budget Peripheral Options
A PC build is not complete without a great set of peripherals, so we rounded up some of our more price conscious options that still give a nice performance edge, in spite of their more affordable price tags. The below items are optional additions that will lead to a fantastic, well-rounded setup!
MSI GK50 Elite Keyboard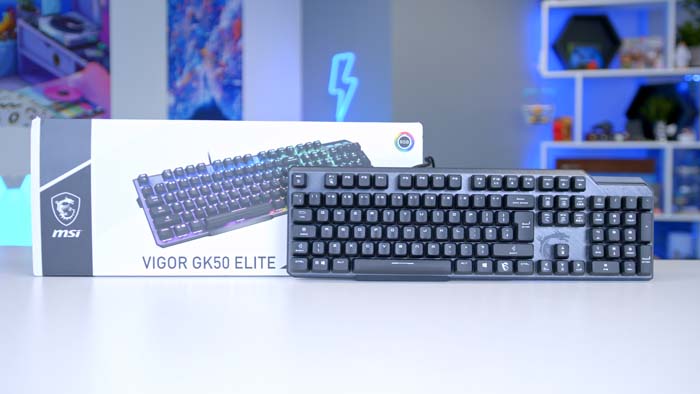 The GK50 Elite is an incredible choice. This keyboard has so many killer features that make it worthwhile in any budget build. With Kailh Box White switches this is great for trying or snappy feedback in games. The keycaps on this keyboard are also octagonal which proves for an awesome typing experience. United with MSI's Dragon Centre, you're given loads of appealing lighting options that activate when you type away!
Buy the GK50 Elite on:
---
Logitech G203 Mouse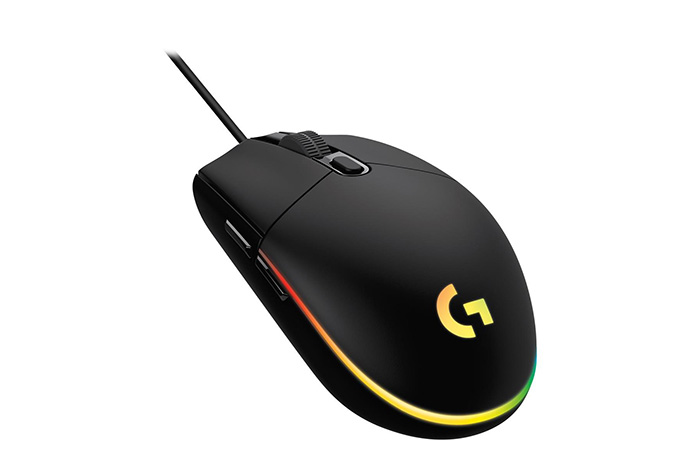 Fitting with the theme of RGB, Logitech's G203 wired mouse is an exceptional choice on a budget. The G203 features a classic reprogrammable 6-button design with the ability to maximise your DPI to 8000. Using Logitech's G Hub, you can customise the RGB to be reactive as you game away. This mouse is a worthy choice for fine-tuning controls and giving you the flair that will work well with the rest of the build.
Buy the Logitech G203 on:
---
SteelSeries Arctis 1 Headset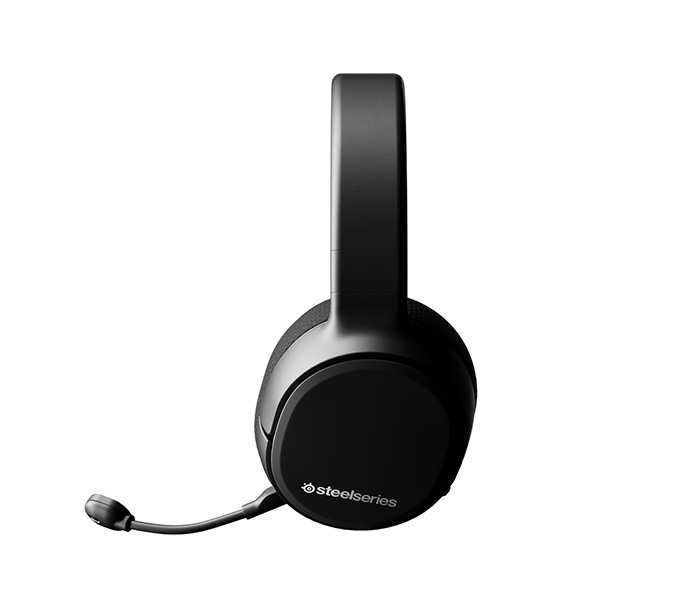 An all-in-one headset design that is compatible with consoles as well as PC. Equipped with a detachable ClearCast noise cancelling bi-directional microphone, which is Discord-certified for clarity. Using the Arctis soundscape, this headset emphasizes critical sounds giving you the advantage against your competition. The SteelSeries Arctis 1 is a superior fit in the budget market!
Buy the SteelSeries Arctis 1 on:
---
Benchmarks
For a breakdown of all of the gaming benchmarks with graphs included, check out the review we've done on the Zotac TwinEdge RTX 3050. But before that take a look at the graph we've supplied below from our benchmarking YouTube channel- 'Benched'. There you'll find benchmarks for some of the biggest games from Forza Horizon 5, to Battlefield 2042.
[smartslider3 slider="41″]
Gallery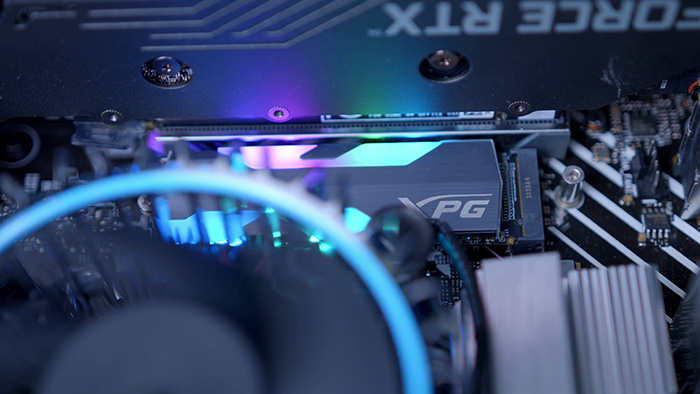 Video