Introduction
With every new CPU launch we get an entirely new range of motherboards to sink our teeth into. After much anticipation, Intel's 13th gen CPUs have finally launched and we've got a whole new set of motherboards to take a look at from a variety of manufacturers.
In today's review we'll be taking a look at a Z790 motherboard from ASUS – the Prime Z790-A WiFi. ASUS have taken a slightly difference approach with their prime boards, still positioning themselves within the budget market, but with an improved aesthetic compared to previous designs.
Buy the ASUS Prime Z790-A WiFi on:
Suggested Article: Intel Core i7 13700K Review – Intel's Hidden Performance Gem
Z790 Motherboards
Z790 is the flagship chipset, releasing alongside all of the new Intel 13th Gen CPUs. For the most part, these motherboards cater to the high-end motherboard market, bringing support for CPU overclocking, PCI-E Gen 5 and more. Knowing this makes this budget ASUS board a particularly interesting proposition. Does it sacrifice a little too much by way of features to sit in the Z790 camp, or instead does it deliver top-tier connectivity at a more affordable price? Let's take a look!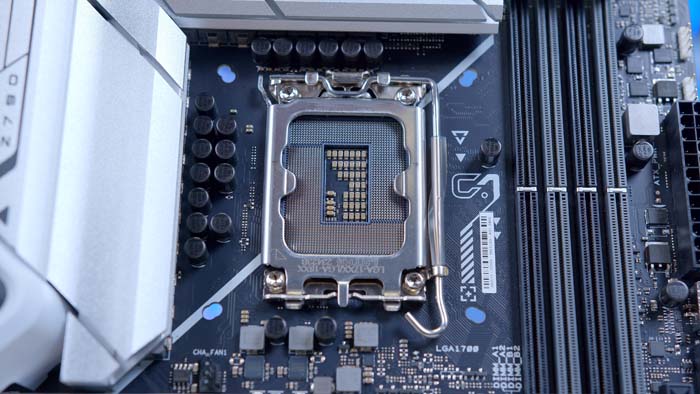 We recommend taking a look at all our most recent article on the Best Z790 motherboards to Buy in 2022 to see which are the best options to pick up!
Key Chipset Differences
To gauge the difference between the new ASUS Prime motherboard, and last generations Z690 board, we've compiled a table that compares the Prime Z790-A against the Prime Z690-A, a board we have previously given a glowing recommendation.
Features
ASUS Prime Z790-A WiFi
ASUS Prime Z690-A WiFi
CPU Overclocking Support
Yes
Yes
VRM Power Phases
16+1
16+1
PCI-E 5.0 Slots
1x 16 PCI-E 5.0 Slot
1x 16 PCI-E 5.0 Slot
PCI-E 4.0 Slots
4 x4 PCI-E 4.0 Slot
1x 16 PCI-E 4.0 Slot
4x x4 PCI-E 4.0 Slots
USB Connections (Rear)
4x USB 3.2 Gen1
2x USB 3.2 Gen2
1x USB 3.2 Gen2x2 Type-C
1x USB 3.2 Gen2 Type-C
4x USB 3.2 Gen1
2x USB 3.2 Gen2
1x USB 3.2 Gen2x2 Type-C
1x USB 3.2 Gen2 Type-C
USB Connections (Front)
2x USB 3.2 Gen1
1x USB 3.2 Gen2 Type-C
2x USB 3.2 Gen1
1x USB 3.2 Gen2 Type-C
LAN Type
2.5 Gigabit LAN
2.5 Gigabit LAN
WiFi Module
WiFi 6E
N/A
Estimated MSRP
Check on Amazon
Check on Amazon
Comparison of Features
From a brief look at the table above, you'll immediately be able to notice that there are effectively zero differences between these motherboards. Even down to VRMs and USB ports, these motherboards are exactly the same. The only major differences are that the Z690-A doesn't have onboard WiFi which is a bit of a shame if you want to minimise your cable management. The Z690-A also doesn't have a secondary x16 PCI-E 4.0 slot which means you won't be able to use dual graphics cards, a feature which, in reality, 99% of users will never even consider.
The only major changes, then, are the addition of WiFi and aesthetic tweaks, plus of course out of the box support for 13th Generation processors. These similarities are not just ASUS-specific, either. Most Z690 and Z790 boards from other brands share a similar story from 600 to 700 series. This is ultimately down to the architectural changes from Intel's side being minimal, and with this in mind we'd recommend weighing up your options and looking at your use-case, because it seems the Prime Z690-A is still a great offering if you're looking for a cheaper motherboard.
Aesthetics & Design
The ASUS Prime Z790-A motherboard tunes into a lighter colour scheme for it's design, with more heatsink coverage than the previous board. I think this is a more modern twist on the existing Prime boards that have come before it, and certainly looks more 'beefy' than other boards.
Admittedly, the 'space' theme ASUS claim to have included is a little lost on me, but I do like the way it looks!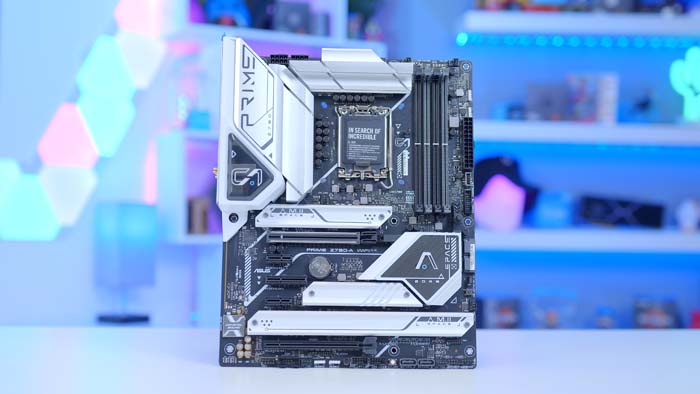 It won't be a board for everyone, and considering the more sleek colour scheme, is still very 'gamer-y'. The two tone design also highlights the greater amount of visible PCB on this design, something a darker colour likely wouldn't have done. For those looking at a similarly priced board, with a darker aesthetic, our review of the ASUS Z790 TUF board is worth a read. A nice looking board, but nothing overly game changing.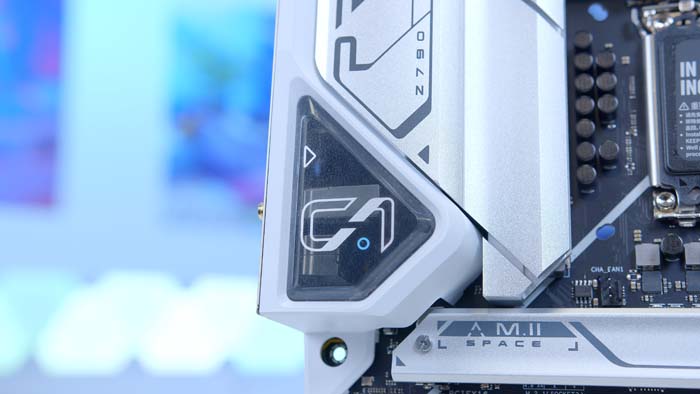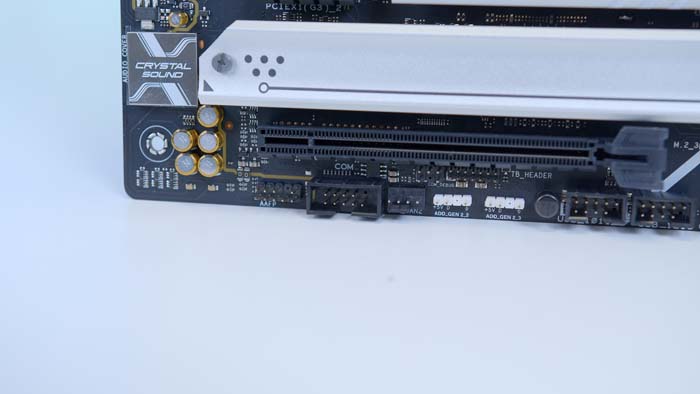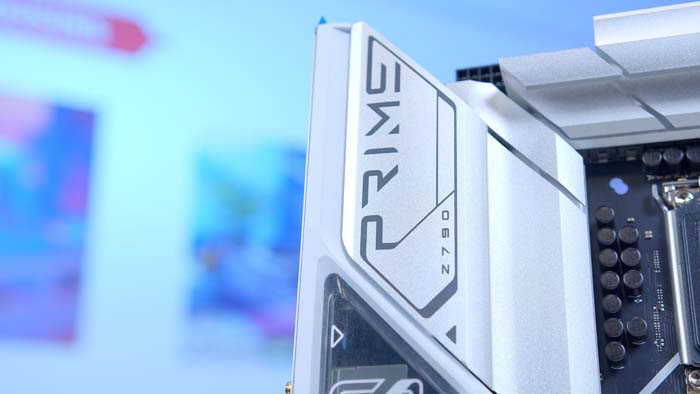 Features
The ASUS Prime Z790-A has plenty of features on offer for consumers to sink their teeth into, at a relatively reasonable price. You can find our run down of the most notable features of this motherboard below:
DDR5 Memory Support
First off is DDR5 memory support. The Prime Z790-A is DDR5 compatible, meaning you'll need to pick up some new DIMMs if you're still using DDR4. However, this board in particular supports up to 7200MHz clock speeds for your RAM.
I would have preferred these DIMM slots to be DDR4, as it would have made more sense from a value perspective, the market the board surely looks to cater for.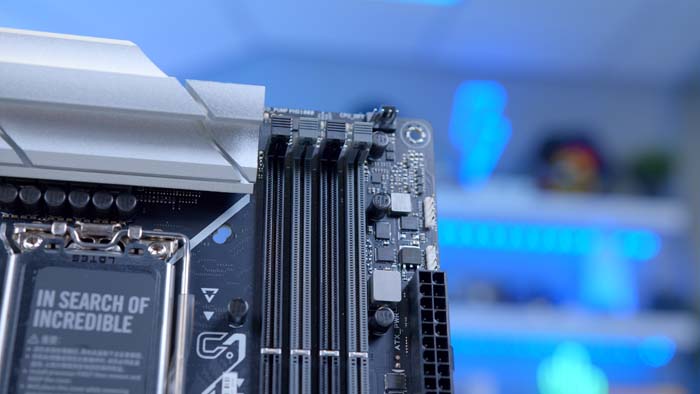 Front Panel Thunderbolt 4 Support
Towards the bottom of the motherboard you'll find a Thunderbolt 4 header which allows you to make use of 40GB/s speeds and up to 100W of fast charging capability. If you've got a case that supports this port, then I'd definitely recommend plugging in the header to charge up your peripherals.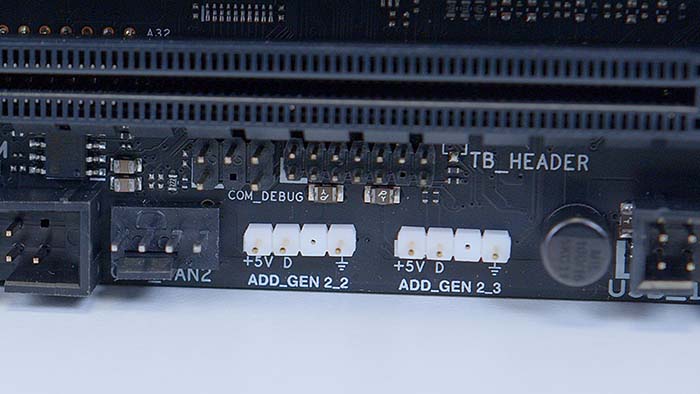 PCI-E 5.0 Support
For those of you wanting to upgrade to the next generation of graphics cards, you can make use of the singular PCI-E 5.0 x16 slot. These new slots double the amount of bandwidth, giving you blazing fast speeds and performance when it comes to your GPU. A PCI-E 5.0 supported power supply will also pair nicely with these boards if you're looking to simplify your cable management.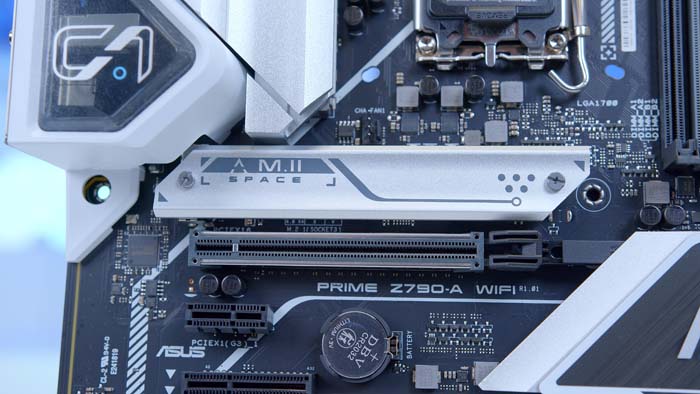 DIY Friendly PC Building
To make your PC building experience easier, ASUS have included a few usability features. Next to your main graphics card slot is ASUS' signature PCI-E Slot Q-Release which allows you to easily swap out your GPU for a new one, or remove it for trouble shooting. The M.2 drives also feature their Q-Latch which allows you to fasten down any drives without the need for extra tools or screws.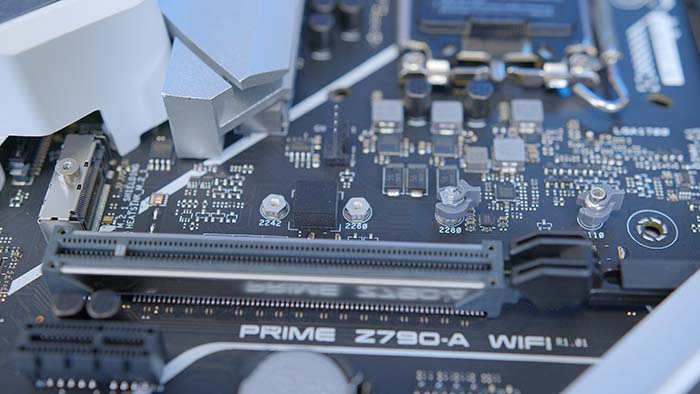 What's In The Box?
The ASUS Prime Z790-A comes with a few accessories and extras in the box that can save you some money by not having to acquire more parts, while aiding your building experience in the process.
SATA Cables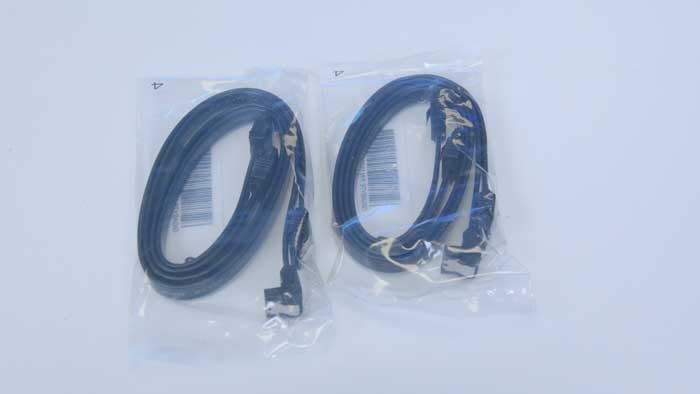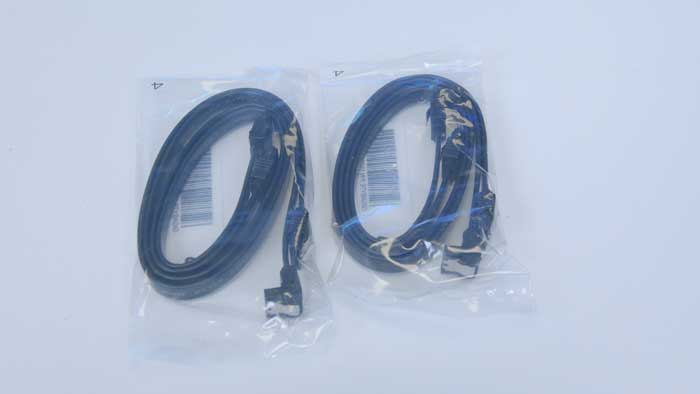 WiFi Antenna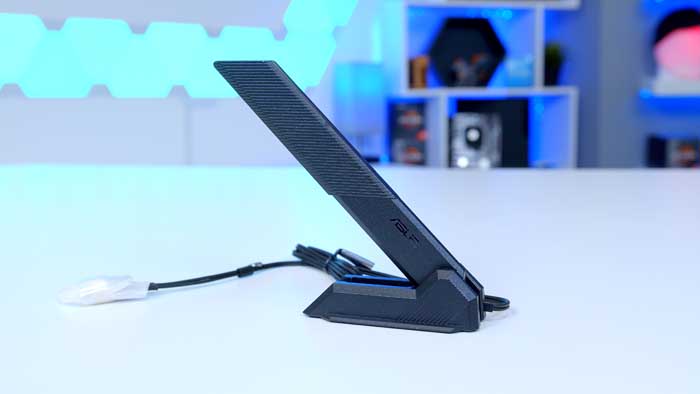 M.2 Screw Package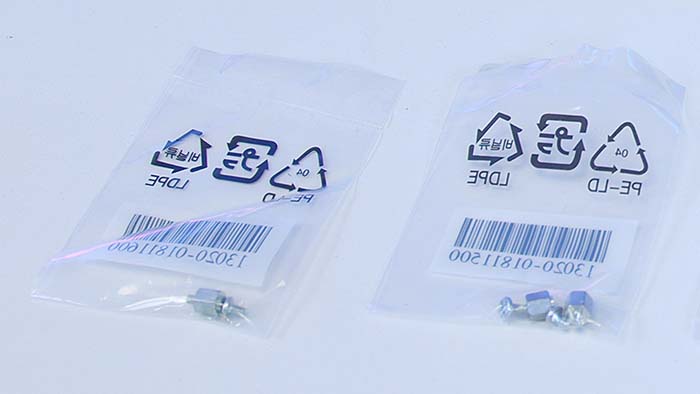 JFP1 Q-Connector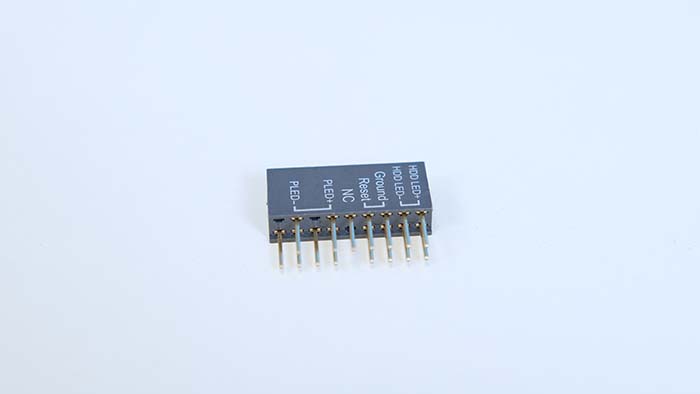 Compatible Processors
The new Z790 motherboards are compatible with both Intel 13th and 12th-gen CPUs, which means you can upgrade to a new motherboard if you're using a slightly older CPU. However, based on the price and features we'd recommend sticking to the Core i7 and i5 ranges to ensure you get the best price to performance. This board has a reasonable amount of power phases for a light overclock, but we wouldn't advise throwing in a top-end CPU, for that you'll want a board like the Maximus Z790 Hero.
| | | |
| --- | --- | --- |
| CPU Name | Compatibility | Do We Recommend? |
| Intel Core i9 13900K | ✅ | ❌ |
| Intel Core i9 13900KF | ✅ | ❌ |
| Intel Core i7 13700K | ✅ | ✅ |
| Intel Core i7 13700KF | ✅ | ✅ |
| Intel Core i5 13600K | ✅ | ✅ |
| Intel Core i5 13600KF | ✅ | ✅ |
| Intel Core i9 12900KS | ✅ | ❌ |
| Intel Core i9 12900K | ✅ | ❌ |
| Intel Core i7 12700K | ✅ | ✅ |
| Intel Core i5 12600K | ✅ | ✅ |
| Intel Core i5 12400F | ✅ | ✅ |
| Intel Core i3 12100F | ✅ | ❌ |
Conclusion
ASUS Prime Z790-A WiFi
Product Name: Prime Z790-A WiFi
Brand: ASUS
Features

Design

Performance

Value For Money
Summary
The ASUS Prime Z790-A WiFi has plenty of features to supplement building a next-gen gaming PC. The PCI-E 5.0 slot opens upgrade paths when we get access to the new generation of graphics cards, and although DDR5 hasn't quite reached maturity yet, support for high speed DIMMs provides longevity to this board in the eventuality of Intel discontinuing the LGA1700 platform. But despite the usage of features that may stand the test of time, the design of this board isn't great. I get what ASUS have tried to do, but the futuristic looking design I feel isn't quite there. Slamming the word "space" on every inch of the board isn't a way to designate the board as futuristic, and I feel the ASUS ROG accomplish the futuristic approach much better in comparison. However, if you get past the design of this board, the price is excellent for a DDR5 supported product and I'm happy to recommend it if you're looking for a newer yet similar board.
Pros
✅ Front panel Thunderbolt 4 support.
✅ Very DIY friendly.
✅ Has an x16 PCI-E 5.0 slot.
Cons
❌ No Gen5 compatible M.2 slots.
❌ DDR5 memory drives up the build price significantly.
❌ Design and aesthetic is a bit tacky.