Introduction
With the release of AMD's latest generation of Ryzen 7000 CPUs, we're ready to see whether AMD has indeed reclaimed the top CPU spot from Intel. Intel's 12th generation line-up has offered consumers incredible performance at a very reasonable price, and we've been waiting for AMD to bring their answer.
Will the Ryzen 9 7900X offer the same excellent performance that we've seen with the Core i9 12900K? Or are AMD set to fall short of Intel's powerful legacy? Today we'll be answering these big questions, by directly comparing the Ryzen 9 7900X and Intel Core i9 1200K. We'll be taking a look at the key facts and specifications of each CPU, and comparing them against each other with a wide range of in-house GeekaWhat benchmarks.
All of our CPU comparisons are compiled using real world data, tested at our in-house studio by our expert team. You can learn about our team and out editorial promise here.
Suggested Article: AMD Ryzen 9 7900X Review – Performance & Benchmarks
CPU Versus Battle
Ryzen 9 7900X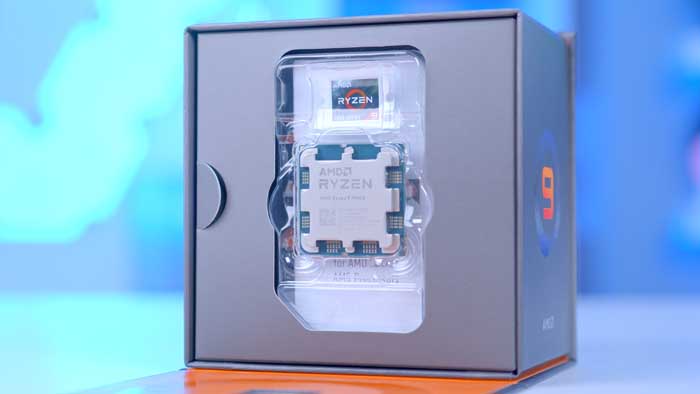 | | |
| --- | --- |
| Core Count | 12 |
| Thread Count | 24 |
| Base Clock Speed | 4.7GHz |
| Boost Clock Speed | 5.6GHz |
| Default TDP | 170W |
| Overclocking | Yes |
| L2 + L3 Cache | 78MB |
AMD's Ryzen 9 7900X is the current the second-most top-end CPU out of the selection, offering consumers excellent specs at a fairly reasonable price point. The Ryzen 7000 series of CPUs is set to compete against Intel's very impressive 12th generation but with a slight difference on features. Users that purchase a Ryzen 7000 CPU and compatible motherboard can get access to widespread PCI-E 5.0 support, along with DDR5 support on every board, and USB 4 ports on select designs. So far these new CPUs have been a little underwhelming, but we're expecting to see further optimisations once updated BIOS versions release and DDR5 memory tech matures.
In terms of market positioning, this CPU is geared towards the high-end, giving consumers a better shot to run games at 4K max settings when paired with a powerful GPU. Games that utilise multithreading will see framerates absolutely fly at higher settings due to this chips strong clock speeds across its 24 threads. The amount of threads also makes this CPU great for workstation applications that can use multiple threads at once, making the 7900X a great all-rounder at heavier loads.
However, as with all good things, there are some slight caveats. Despite the Ryzen 9 7900X offering great performance, when compared to the Intel Core i9 12900K you'll likely be faced with a marginal performance boost (if any). You're also likely to spend more to achieve this marginal performance gain, due to the expensive price of motherboards and DRAM needed for these new Ryzen 7000 CPUs. A high-end Intel 12th gen build is far more affordable, due to the cheaper motherboards and option to use DDR4 memory.
Buy the AMD Ryzen 9 7900X on:
Intel Core i9 12900K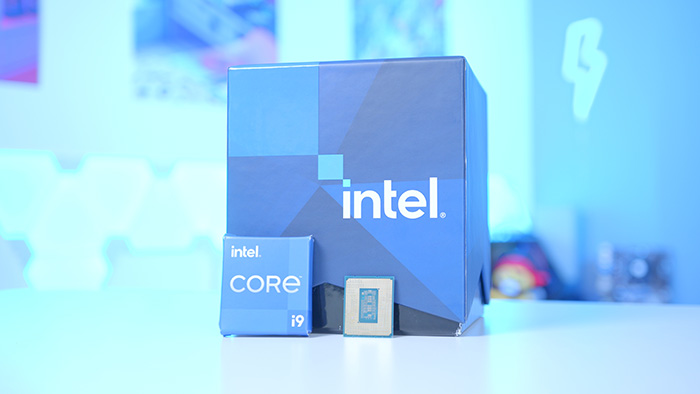 | | |
| --- | --- |
| Core Count | 16 |
| Thread Count | 24 |
| Base Clock Speed | 3.2GHz |
| Boost Clock Speed | 5.2GHz |
| Default TDP | 125W |
| Overclocking | Yes |
| Total Cache | 44MB |
Intel's Core i9 12900K was Intel's flagship CPU release back in 2021, and remains a fantastic contender today. With 16 cores and 24 threads, a figure AMD has failed to top with its newer 7900X, the chip utilises core counts previously reserved for professional processor ranges such as the Threadripper or a Xeon lines. The architecture was also Intel's first to surpass 5GHz clock speeds, something AMD has now pushed to 6GHz. This processor also supports DDR5 memory (though is backwards compatible with DDR4), Gen4 SSD support, and PCI-E 5.0 on top-end motherboards. These new features are a major selling point, along with the massive increase in raw performance offered.
Much like the 7900X, the Core i9 12900K is geared more towards the high-end market based on price to performance metrics. 4K gaming should be an absolutely breeze with the right GPU, and any applications that put a heavy load on your system shouldn't be too much trouble either.
When it comes to pricing, the 12900K lies at a relatively similar mark to AMD's 7900X, which we'd argue is very fair. As Intel's Core i9 12900K sits on a platform that allows for both DDR4 and DDR5 utilisation, you'll likely spend less to build a PC with the 12900K, compared to the 7900X. However, don't be fooled, the 12900K is a CPU definitely geared towards enthusiasts and overclocks, so the Z690 chipset (which can be rather pricey) will be the optimal choice when looking at motherboards.
Buy the Intel Core i9 12900K on:
Our Testing Methodology
Whenever we receive a product to test, we follow a rigorous procedure that is repeatable, and seeks to gauge only the pure performance of the component we're testing. This means using similarly matched PC parts to ensure that there is no bottlenecking, and that each component can perform optimally without hindrances. For this, our benchmarks of the Ryzen 7000 CPUs, we used an MSI Gaming X Trio RX 6950XT and tested games at 1080P and 4K settings. The 6950XT was effectively our control variable to see what framerates we could achieve within games purely with our CPU power. This high-end GPU also enabled AMD the advantage of Smart Access Memory, and ensured neither CPU was bottlenecked.
The other part of our testing methodology is to remain impartial and honest about any of the products that we decide to review or take a look at. Any products that we get from brands and manufacturers are not looked at or amended by any external parties, and the opinions are entirely our own.
Benchmarking Performance
All of the gaming benchmarks that we run are published on our very own YouTube channel – 'Benched'. There you'll find a range of runs of triple A games and popular Esports titles that are supplemented with some stats and graphs to see what each component's performance metrics are!
Battlefield 2042
First off, in Battlefield 2042 there was quite a difference in frames when comparing both of these CPUs. The Intel Core i9 12900K set at a respectable framerate of around 120FPS, which is perfectly fine for this fast-paced game. However, the Ryzen 9 7900X absolutely skyrocketed when in Battlefield at 4K, reaching nearly 200 frames on average. At 4K, hitting this high a framerate is very impressive, showing off the raw power of this CPU. A solid win for AMD here.
Marvel's Spiderman Remastered
In the hit title Spiderman Remastered at 4K, AMD once again puled a fair lead. The lead was less pronounced, but still strong at around 15% more FPS. This strong gaming performance is down to the Ryzen 9 7900X's superb single-thread performance, which helps in titles reliant on one or two fast processing threads.
Apex Legends
In Apex Legends both the Intel Core i9 and Ryzen 9 were able to reach exceptional framerates, but AMD once again pulled ahead. Apex is a very fast-paced FPS title, so a 144Hz refresh rate won't go unnoticed and give you a competitive edge when fighting enemies in the game. The 12900K was able to hit around 161 frames at 4K, while the 7900X reached 193 nearing the 200FPS mark. Both CPUs held up very well in Apex at 4K, with the 7900X coming out on top with a very good average framerate.
F1 2022
In our last benchmark (F1 2022), AMD showed the 7900X's decisively strong gaming performance. The Ryzen 9 7900X sat firmly on top, beating out the i9 12900K by 15% again. The game is intensive on a CPU, as demonstrated by our failure to surpass 60FPS at 4K.
Conclusion
So which CPU is better, the Ryzen 9 7900X, or Intel's Core i9 12900K? Well, the answer is a little bit complicated. AMD's new Ryzen processors certainly provide a gaming-oriented performance boost versus their Intel counterparts. Change over to productivity-oriented applications, where these high-end CPUs often justify their cost, and the picture becomes more muddy. For gaming-only the Ryzen 9 wipes the floor, but for those looking at a better all-rounder Intel are surely the more recommendable choice.