Introduction
With the release of Ryzen 7000 CPUs imminent, we've got our hands on two of AMD's latest CPUs and we're ready to see how they perform. The Ryzen 9 7900X is one of the top-end options in this new range, offering consumers insane specs, and hopefully unmatched performance.
However, one of the major concerns of the new platform is the kind of expense that consumers might need to spare in order to get access to these new CPUs. This itself raises some questions. Should you pick up the Ryzen 9 7900X for a performance boost? Or is the Ryzen 9 5900X a better bet to save you some money for equally excellent performance? We'll be answering both of these questions today in a GeekaWhat CPU Versus Battle!
Suggested Article: AMD Ryzen 9 7900X Review – Performance & Benchmarks
CPU Versus Battle
AMD Ryzen 9 7900X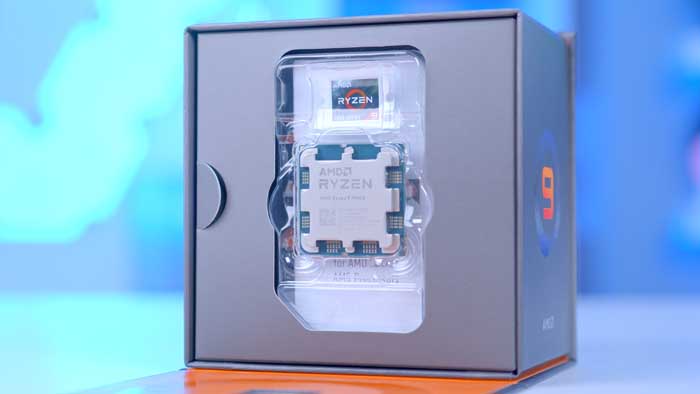 | | |
| --- | --- |
| Core Count | 12 |
| Thread Count | 24 |
| Base Clock Speed | 4.7GHz |
| Boost Clock Speed | 5.6GHz |
| Default TDP | 170W |
| Overclocking | Yes |
| L2 + L3 Cache | 78MB |
AMD's Ryzen 9 7900X is one of the top performing options on the AM5 platform, launching alongside three other CPUs in September. This CPU is geared towards the high-end of the market, offering consumers a high clock speed, plenty of cores and threads, along with a range of new features. These new features include: widespread PCI-E 5.0 on select motherboards, DDR5 EXPO memory profiles, USB4 ports and more.
Looking at the specs, the Ryzen 9 7900X is a beefy CPU, offering up 12 cores and 24 threads. Looking at clock speed, the Ryzen 9 7900X is set at 4.6GHz as its base speed and clocks up to 5.6GHz on its single threaded performance, with an increased TDP.
In terms of performance metrics, the 7900X will be better suited to higher resolutions such as 1440P and 4K. This CPU can also handle much more intensive workloads from workstation applications, like rendering or video editing. We'd like to note that during our testing on multithreaded benchmarks, the 7900X did run very hot even with a strong AIO cooler. It did reach 90 degrees at certain points, so we would recommend caution when pushing this CPU and make sure you use a good liquid cooler!
Moving on to pricing, the Ryzen 9 7900X is priced similarly to that of Intel's 12th-gen CPUs. But within this, I'd like to point out that building a Ryzen 7000 PC might cost you more than the average based on the platform utilising DDR5, as well as other determining factors. However, if you're comfortable with the price, this is an excellent 4K gaming CPU.
Buy the AMD Ryzen 9 7900X on:
AMD Ryzen 9 5900X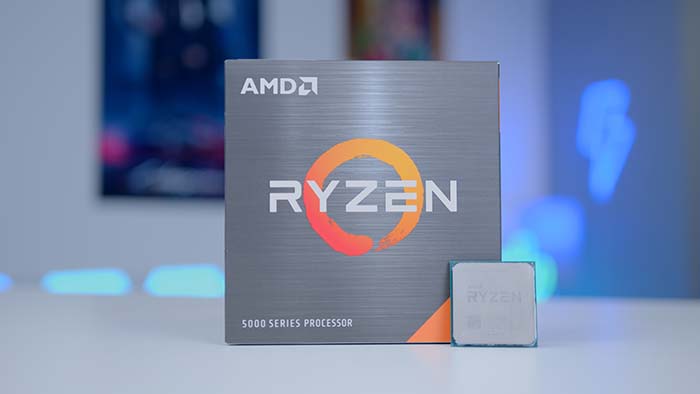 | | |
| --- | --- |
| Core Count | 12 |
| Thread Count | 24 |
| Base Clock Speed | 3.7GHz |
| Boost Clock Speed | 4.8GHz |
| Default TDP | 105W |
| Overclocking | Yes |
| L2 + L3 Cache | 70MB |
AMD's Ryzen 9 5900X is one of the best high performance options in the Ryzen 5000 range, with the 5950X at the top. Again, this CPU is best suited in a high-end build due to its cores and clock speeds. Ryzen 5000 CPUs were some of the best available options for consumers looking to get into PC gaming, with some newer features like Gen4 SSD support, along with a newer generation of USB ports, and high speed overclockable RAM compatibility.
Specs wise, the 5900X has the same amount of cores and threads as the 7900X, but the clock speed has about a 1GHz difference. Despite the slower clock speed, this CPU still performs very well in both single threaded and multithreaded applications.
Performance wise, the 5900X offers similar metrics to the 7900X and due to its strong single threaded and multithreaded performance, can handle 4K resolution, along with more intensive workstation loads. The TDP on the 5900X is a fair bit lower compared to the 7900X so whilst we would still recommend a stronger cooler, you won't need to worry about this CPU maxing out at 90 degrees. The Ryzen 5000 CPUs generally perform very well and are strong when it comes to thermal efficiency.
Looking at today's pricing, the 5900X is very reasonable compared to the 7900X. Even though you're looking at around $400, motherboards and DDR4 RAM will cost a lot less, which allows you to save some money here and there and perhaps buy a better GPU. Regardless, the Ryzen 9 5900X is an excellent all-rounder CPU at a reasonable price!
Buy the AMD Ryzen 9 5900X on:
Our Testing Methodology
To test and review all of the components we have access to, we follow two simple steps that we follow wholeheartedly here at GeekaWhat. The first step is devising a benchmarking method. All of the benchmarks that we do are done in a repeatable way, so that other users are able to follow the same steps and get the same performance metric. All benchmarks are also done with similarly matched components in each PC build so that any bottlenecking is reduced and each part can run optimally. For each build, we've used 32GB of RAM along with a Radeon RX 6950XT to ensure that any frame difference is entirely down to the CPU and not the GPU.
The second part of our methodology is ensuring that we stick to our editorial promise when reviewing products. A brand or manufacturer may ask us to review a component or product, and within this they have no external influence on the final outcome of a review. All of our reviews, comparisons, and any other articles are fully impartial and candid.
Benchmarking
All of the benchmarks that you're seeing in today's CPU comparison feature on our very own YouTube channel – 'Benched'. Any GPU or CPU that we have access to are tested and benchmarked in the latest triple A games and popular Esports titles too, supplemented with plenty of stats and graphs to see how the components perform.
Marvel's Spiderman Remastered
In Spiderman Remastered at 4K, you'll be able to immediately see that both of the Ryzen CPUs hold up pretty well against each other. The 7900X has come out on top with an average of 110FPS, but the 5900X was sitting just below the 100 mark with a respectable 96. As we haven't hit the refresh rate of our monitor, the difference between frames will be fairly negligible here, but still is relatively impressive regardless.
Apex Legends
In the hit title Apex, both of these CPUs offered very impressive performance here. The 7900X nearly maxed out at 200 frames, with the 5900X following close behind offering up 173FPS on average. Hitting a high refresh rate here is awesome, based on this being a fast paced title. Again, the noticeable difference in frames won't be very clear here, but it is great to see such high performance at 4K.
F1 2022
In F1 2022, the performance was a little bit disappointing. F1 2022 is a rather intensive title, but neither the 7900X or the 7600X offered great performance. The 5900X was sitting at around 45FPS on average. By contrast, the 7900X was only able to reach around 57FPS. This is close to the 60 frames per second mark, but its rather disappointing to not have reached that level.
Battlefield 2042
In our final gaming benchmark Battlefield 2042, both of these Ryzen CPUs did very well at 4K. The 7900X was just able to eek over the edge of 100 frames on average, hitting a stable 104FPS. Whereas the 5900X was only able to hit around 97FPS or so. This is somewhat saddening to see the tiny performance difference between a brand new CPU, but its impressive nonetheless to reach these frames in such an intensive title.
Conclusion
Going back to the questions we asked at the start, which is better – Ryzen 7000, or Ryzen 5000? The answer doesn't seem to be entirely definitive. Looking at our benchmarks, the Ryzen 9 7900X seems to come out on top in pretty much all gaming stints. The new Ryzen 7000 CPU was able to outshine all of the competition on average, and this is to be expected considering the specs and the new platform. But upon further analysis, you'll immediately notice that the difference in frames from the 7900X to the 5900X is marginal.
The 5900X generally lost out to the 7900X, with a difference of a few frames. If the margins where higher, then we could argue more in favour of the 7900X, but in our benchmarking runs, we were left feeling disappointed by the final outcome. Ultimately, there could be some underlying factors determining the lack of performance improvement, but I'd go as far to say that these CPUs just aren't that good.
Due to the fact that the 7900X is quite pricey, and building a new Ryzen 7000 gaming PC will definitely set you back compared to other platforms, it might not be worth the upgrade. Price to performance is vital in ensuring that you can build the best PC that money can buy, and so far, it seems that the 7900X's price to performance margins aren't great. However, this is just our opinion, and it'll be interesting to see what further improvements AMD can bring to the AM5 platform with more CPU iterations. Regardless, we'd suggest sticking to Ryzen 5000 for the time being, but if you're happy with the price of the 7900X, it's a great all-rounder chip!