Introduction
Corsair has been on a massive tide of victories recently. All of their latest offerings have been top-notch quality, and maintain a standard that isn't necessarily achievable from other brands. We've seen brand new cases that push out the boat even further, offering new versatility features, whilst still maintaining that familiar Corsair aesthetic we love.
We've seen RGB technology become fully revitalised, with their new iCUE Link tech, which although expensive does make building much easier. And all of their new peripherals have brought forward big changes, catering to a range of different budgets. Needless to say, Corsair's winning streak has been huge, and we hope it continues.
Speaking of peripherals, in today's review we're going to be taking a look at the K70 Core keyboard, a new budget option that has become my daily driver in the GeekaWhat office.
Buy the Corsair K70 Core on:
Suggested Article: Best 100% Mechanical Keyboards to Buy in 2023
Lubing Your Switches – Is It Worth It?
A talking point that I think is worth touching on, is lubing your switches. This is something we'll delve into a little bit later, but for those that aren't familiar with keyboard building, I'd like to provide some context.
As of recent, we've started to see manufacturers that build either customisable keyboards, or OEM designs are starting to factory lube their switches. But why is this important?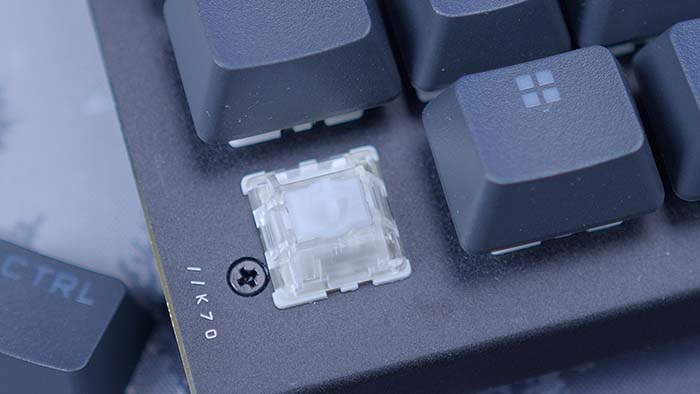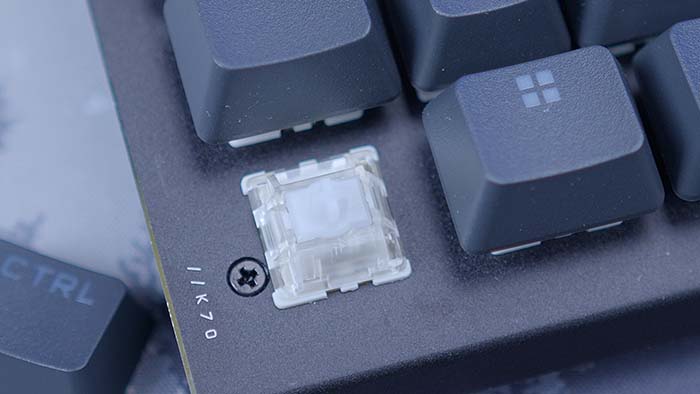 The reason lubing your switches is important, is because it makes the feel of your keyboard entirely different, to one that isn't lubed. Although you can lube switches yourself, this is often a rather time consuming process that can take a few hours. So the benefit of having the manufacturer do the lubing for you can save a whole lot of time.
A lubed switch will make your keyboard feel incredibly smooth and quiet overall. There's no annoying high pitched twang that follows when pressing the key down fully, and the benefit is that each key press doesn't have any major resistance or feedback. This provides both a smooth typing and gaming experience, allowing you to enjoy peace and quiet, but also minimal scratching and rubbing on the housing of your switches.
It is also worth noting as well that adding lube to your switches and stabilisers will change the sound of your keyboard. Whether you've got a loud clicky keyboard, or you've got a smoother linear option, lubing the housing of your switches is likely to make things much quieter, and even provide a creamy or 'thocky' noise too.
Corsair K70 Core Design & Aesthetic
Taking a look at the design of the K70 Core, this is a full-sized 100% keyboard, so you've got access to a numpad, along with spaced out function keys too. The K70 Core sports a matte black design across the entirety of the chassis, including the wrist rest as well. This keyboard uses a robust metal chassis, that isn't too heavy with the K70 weighing about a kilogram. This does mean you're unlikely to carry this around in your bag on the regular, but this is primarily down to the size as opposed to the weight. There's minimal flex, and very little wobble, even when you're pushing the keys down quite harshly.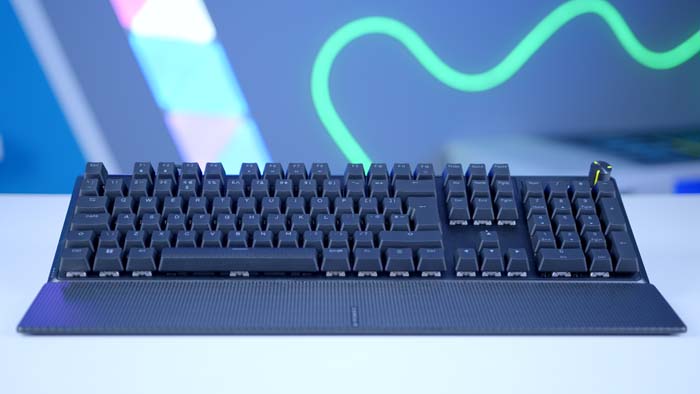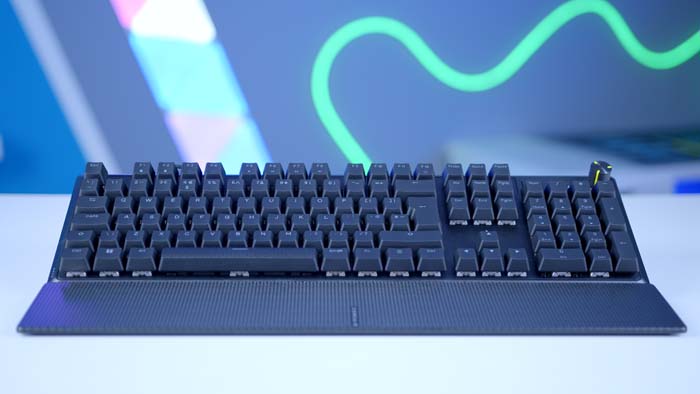 I will admit, there's nothing insanely special about the design of the K70 Core. While this keyboard does offer that familiar Corsair aesthetic that we all know and love, the black design, contrasting against the RGB lighting coming through the keycaps isn't unique. That being said, it doesn't mean I dislike it. I think due to the nature of this keyboard being more of a budget option, Corsair haven't gone crazy on the overall design, and have prioritised the overall experience as a whole, which I think I would much rather prefer in comparison to having a great aesthetic, but poor features.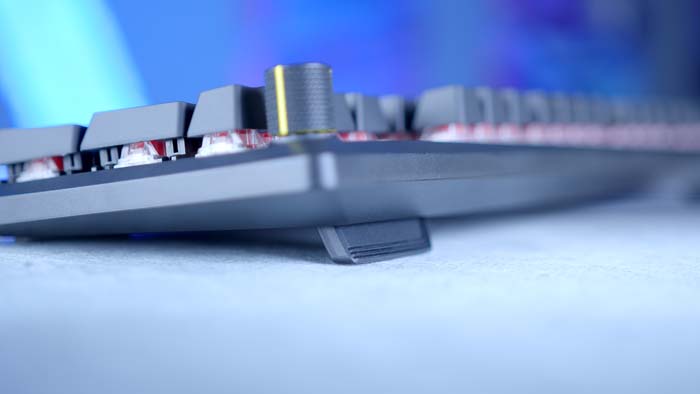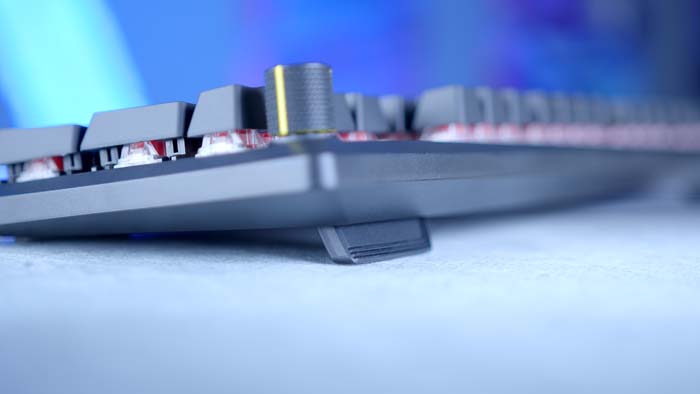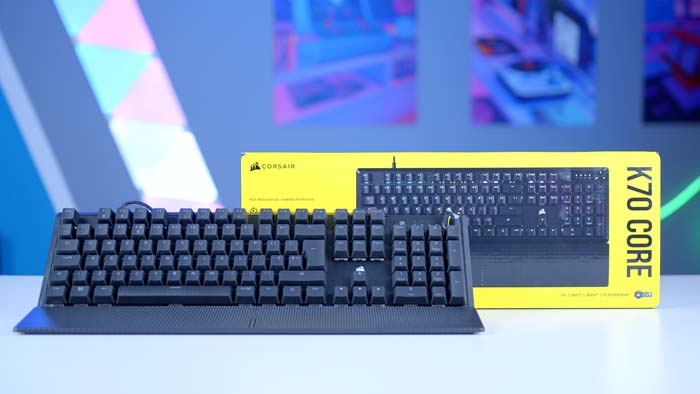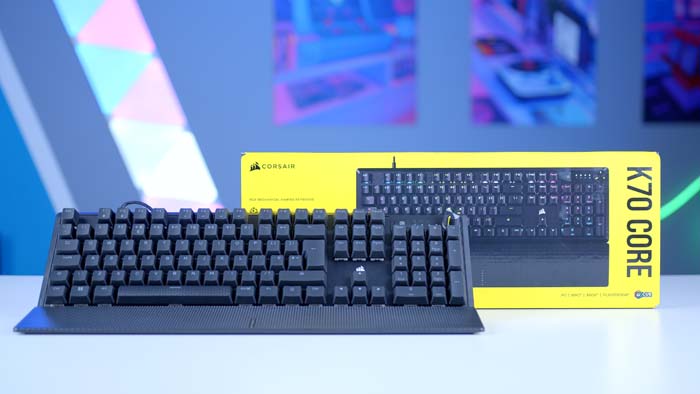 I do have one main criticism of the design, which is that I would have preferred the USB cable to be detachable. Again, I can understand why Corsair didn't do this, or why this keyboard isn't wireless, but this just adds to the user experience. Detachable USB cables are pretty common on newer keyboards, so its just a bit sad that this option doesn't follow suit. But to reiterate, I can't hold this against Corsair too much, purely because of the price of this keyboard.
Corsair K70 Core Keycaps and Switches
Taking a look at the switches and keycaps of this keyboard, this is where the K70 Core really thrives. The keycaps of the K70 Core are a doubleshot ABS plastic. Normally I would steer clear of ABS plastic, but the smoother feel of the ones that Corsair have used with the K70 feel really nice. Doubleshot PBT can suffer from being a bit gritty at times, so ABS can be a good change.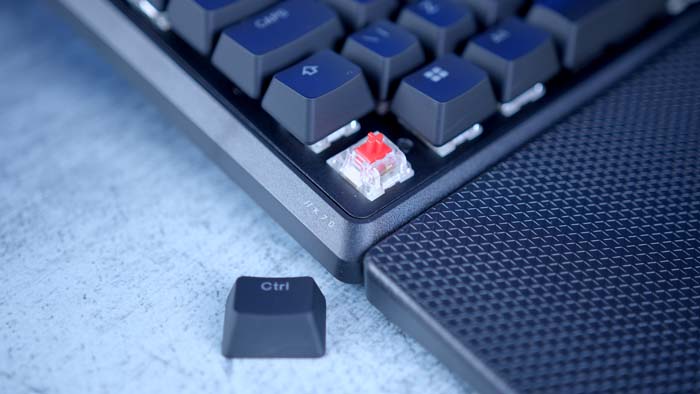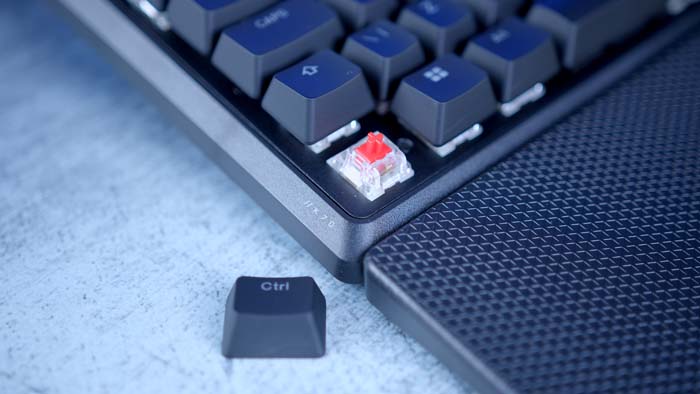 On the switch front, this is where the K70 Core really shines. The K70 Core uses pre-lubricated Corsair red switches, which are linear in design. I absolutely love linear switches, the K70 takes the cake in terms of experience. The fact that these are factory lubricated really adds to the core feel when typing or gaming, and the sound is incredible. The K70 has a creamy but quiet sound, which I'm a huge fan of. Not many keyboard manufacturers tend to lube their switches out of the box, so its great to see that Corsair are taking a bit of a leap with this one.
I have to say, the keyboard and switch combination on this keyboard is one of my favourites, which is why I've changed this to my daily driver. I've switched from the ROG STRIX Scope TKL Wireless Deluxe, and it was almost an instant switch.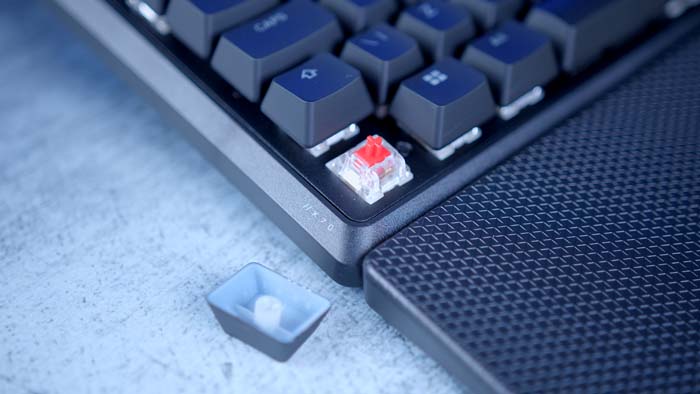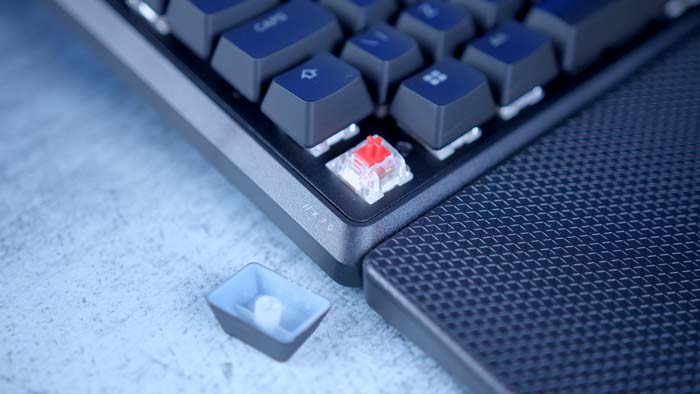 The typing experience on the K70 Core is immaculate, incredibly smooth, and very quiet, and as you can imagine, playing games with this keyboard is awesome too. It was difficult to believe that this is a budget keyboard, but Corsair have really prioritised the overall typing and gaming experience, which is awesome to see.
Corsair K70 Core Performance and Specs
The K70 Core is pretty well equipped despite being a budget oriented option. This keyboard doesn't use Corsair AXON technology, but despite this, the latency and speed is pretty solid overall. The polling rate of the K70 Core sits at 1000Hz, which is perfectly fine. The vast majority of keyboards will offer around 1000Hz, so this is pretty standard. Latency wise, because this is also a wired option, you're not likely to see any disconnects or speed issues.
The K70 Core employs full key rollover and anti-ghosting, so any key presses will register only as the keys that you've pressed. There isn't much in the way of macro keys on this particular option, but you can utilise 5 on-board profiles, allowing you to change your RGB and key bindings on the go. Each key is also fully programmable as well, which provides heaps of customisation.
| Specifications | Corsair K70 Core |
| --- | --- |
| Key Switches | Corsair Red (pre-lubed) Linear, 45g actuation force, 1.9mm distance |
| LED Colour | RGB 16.8 Million Colours |
| Key Caps | ABS Double Shot |
| Rollover and Ghosting | Full-key rollover, 100% anti-ghosting |
| Report Rate | Up to 1000Hz hyper-polling |
| Onboard Memory | 1MB |
| Onboard Profiles | Up to 5 profiles |
Features We Like
Despite the fact that this is a budget keyboard, Corsair have crammed the K70 Core with plenty of features. We've highlighted the ones we like, and the ones we don't like below.
Extremely Smooth Typing and Gaming Experience
Although I've touched upon this in the switches and keycaps section, it is worth reiterating again. The K70 Core is a keyboard that comes in at a lower price point, designed to accommodate those looking to pick up a cheaper option. But regardless of this, Corsair have really honed in the overall experience, providing a creamy, smooth, and near whisper-quiet feel, that you don't normally get with prebuilt keyboards.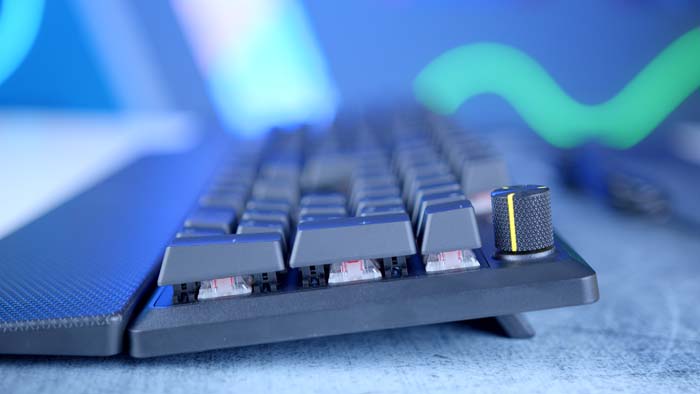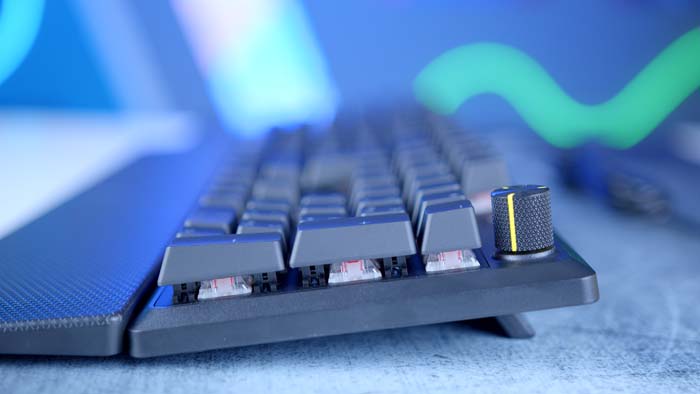 Per-Key Programmable RGB
As is expected, each of the keys on this keyboard is fully programmable in terms of the key bindings and RGB. To configure the K70 Core, all you need to do is fire up Corsair's iCUE software, and make changes to your heart's content. The iCUE software is pretty easy to use, so it should be relatively straightforward when it comes to all of the customisation of this keyboard.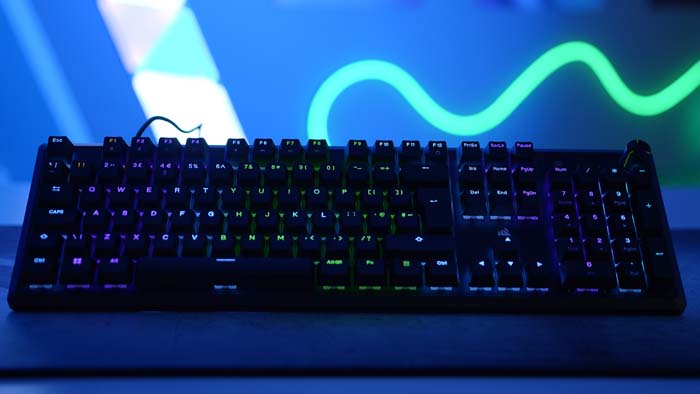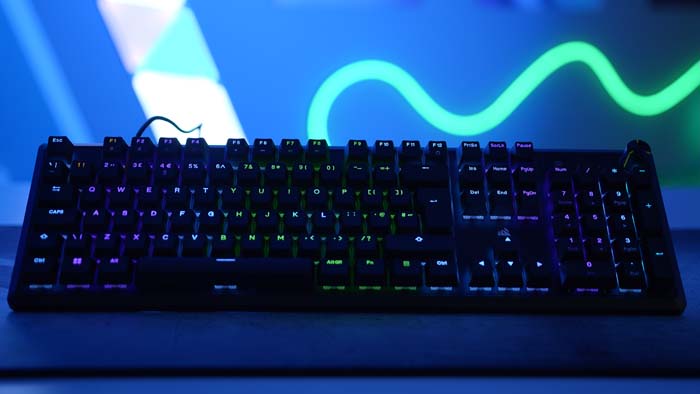 Multi-functional Dial
The dial located towards the top right of the keyboard is multi-functional and can control a range of different aspects. You can use it for media controls as expected, but you can also change the backlighting brightness of the keyboard, scroll vertically or horizontally, and also zoom. This is a cool feature to see, and seems to be pretty versatile in nature.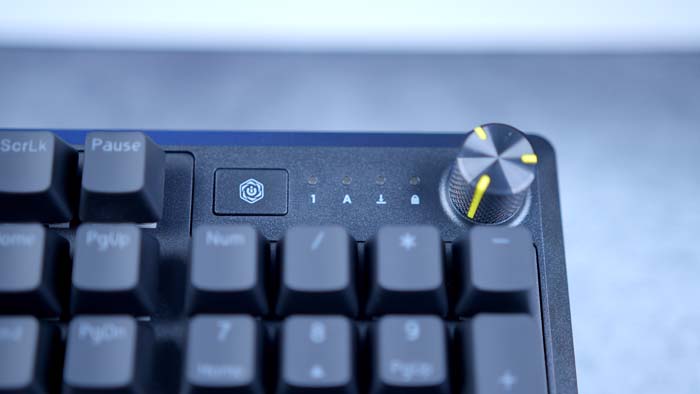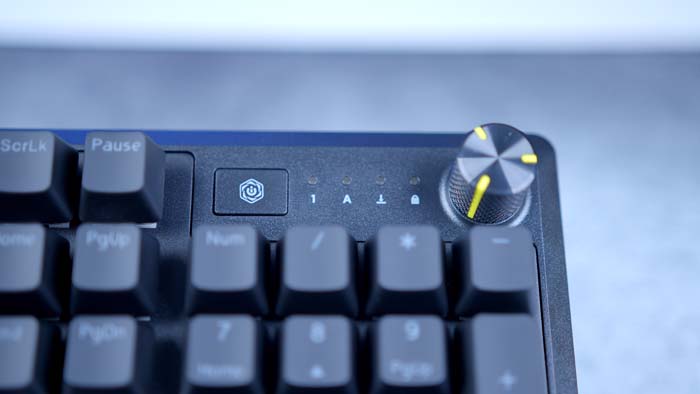 Features We Don't Like
Included Wrist Rest is Not Comfortable
Inside the box of the K70 Core you'll find a detachable wrist rest that magnetises to the bottom of the chassis. However, you'll see that the wrist rest is a hard gritty plastic. I understand why Corsair have included this, but it seems utterly pointless to provide somewhere to rest your wrists that isn't smooth. If you're moving your wrists around you'll immediately start to scuff and even scratch them with this wrist rest.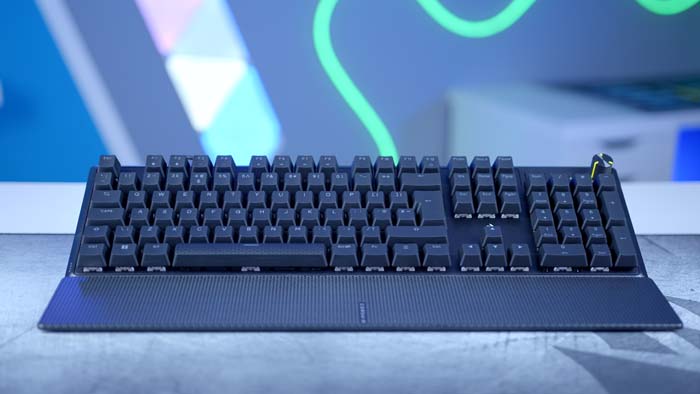 If you've got a spare cushioned one, I would highly suggest using that instead. Because I've switched to this keyboard as my daily driver, I've left the included wrist rest in the box, and kept the one that came with the ROG STRIX Scope.
Alternatives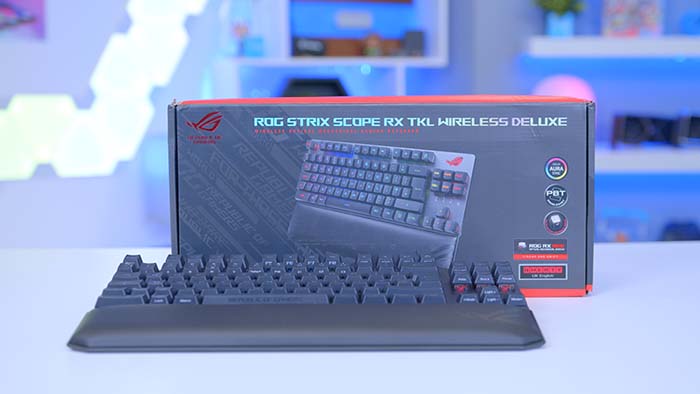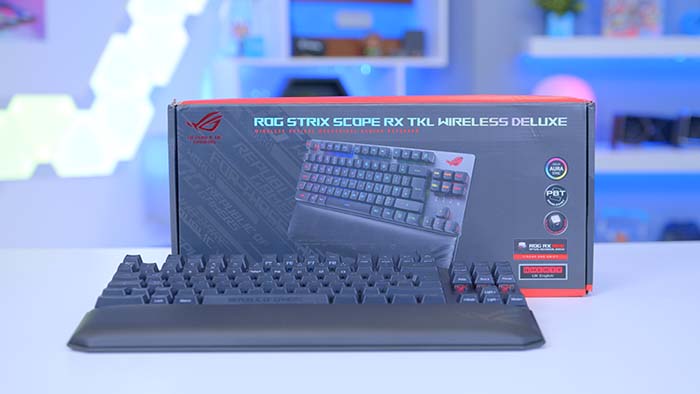 ASUS ROG STRIX Scope RX TKL Wireless Deluxe
Although I do love the K70 Core, there is one keyboard that is worth briefly mentioning as a solid alternative. The ROG STRIX Scope from ASUS has been my daily driver at the GeekaWhat office for quite some time, and when I originally reviewed it, I was extremely surprised at how smooth the overall typing and gaming experience was. This keyboard is more expensive than the K70 Core, but if you're looking for a feature-rich design, with some extremely smooth switches, the ROG STRIX Scope is a worthwhile consideration.
Buy the ASUS ROG STRIX Scope RX TKL Wireless Deluxe on:
Conclusion
Corsair K70 Core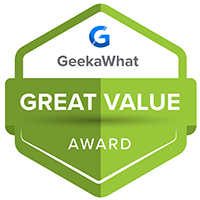 Product Name: K70 Core
Brand: Corsair
Features

Design

Versatility

Value For Money
Summary
Corsair's K70 Core is one of the best keyboards and the market right now, and is one of my new favourite options from the yellow pirates. This keyboard comes in at a pretty reasonable price point, geared more towards the budget end of the spectrum, and provides one of the best typing and gaming experiences despite this. There are a couple of odd design choices, such as the ABS keycaps, and very rugged and rough wrist rest, but I feel this can't go against Corsair too much, purely based on the overall price point.
Needless to say, if you're the kind of consumer that's looking for a solid budget keyboard, I'd say the K70 Core is worth picking up. This keyboard is going to last you a long time, and Corsair have gone the extra mile to make sure the overall feel is very smooth, which is why there are few prebuilt options that can even rival it.
Pros
✅ Incredibly smooth and quiet switch feel.
✅ RGB and key bindings are easily configurable with iCUE software.
✅ Multi-functional dial is pretty useful.
Cons
❌ Included wrist rest feels horrible.
❌ Double shot ABS keycaps aren't for everyone.
❌ Doesn't offer a detachable cable.