Introduction
Finding a high value prebuilt for a low sum of money can be a difficult endeavour. For those that are on a budget, ensuring you don't break the bank is a vital part finding a solid value option. So what are your options if you're sticking to a $1000 maximum? Is it easier to just build your own PC, saving the hassle of scrounging for good components? Or are there good prebuilts available for under $1000?
In this testing roundup, we've gathered up a range of different prebuilts all available for under $1000. We've disregarded any sales and discounts, these are all prebuilts that you can pick up right now below $1000. We've saved you the hassle of having to put a PC together yourself, all you need to do is plug in a power lead to these systems, and switch on the power.
Our Recommendation: Skytech Archangel 4
After testing a range of different prebuilts on the market, we've concluded that the best option is Skytech's Archangel 4. This prebuilt offers the most modern components for under $1000, allowing consumers to enjoy both 1080p and 1440p gaming.
Loaded up with an RTX 3060 Ti, and a Ryzen 5 5600X from the previous generation, the CPU and GPU combo is more than adequate to handle most games, and should last a fair while as performance demands start to increase. Consumers also have plenty of room to upgrade and switch out parts later down the line if performance starts to falter.
Suggested Article: Best Corsair Prebuilt Gaming PCs to Buy in 2023
All Prebuilt Gaming PCs in our Roundup
Our Recommendations
1. ADMI Patriot 5500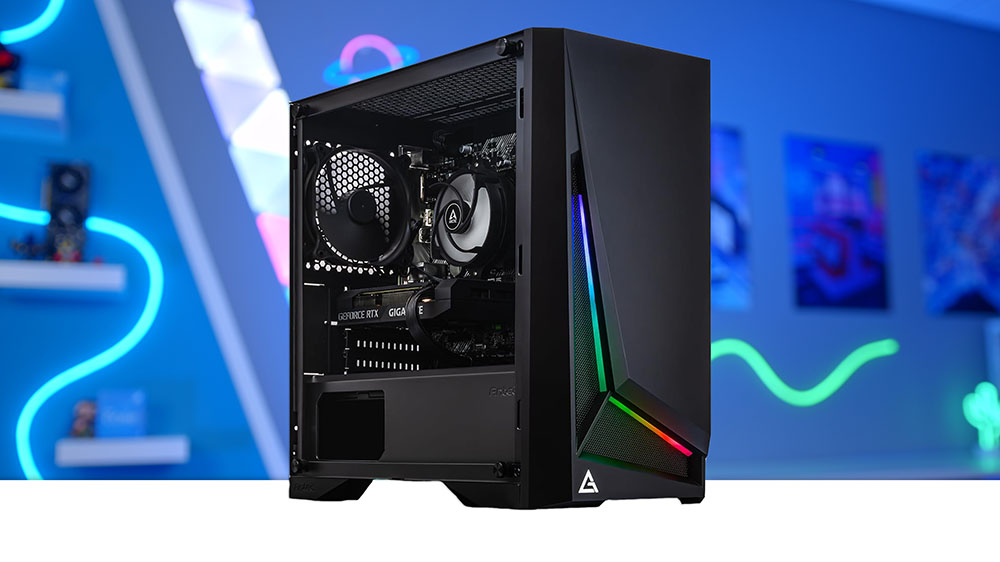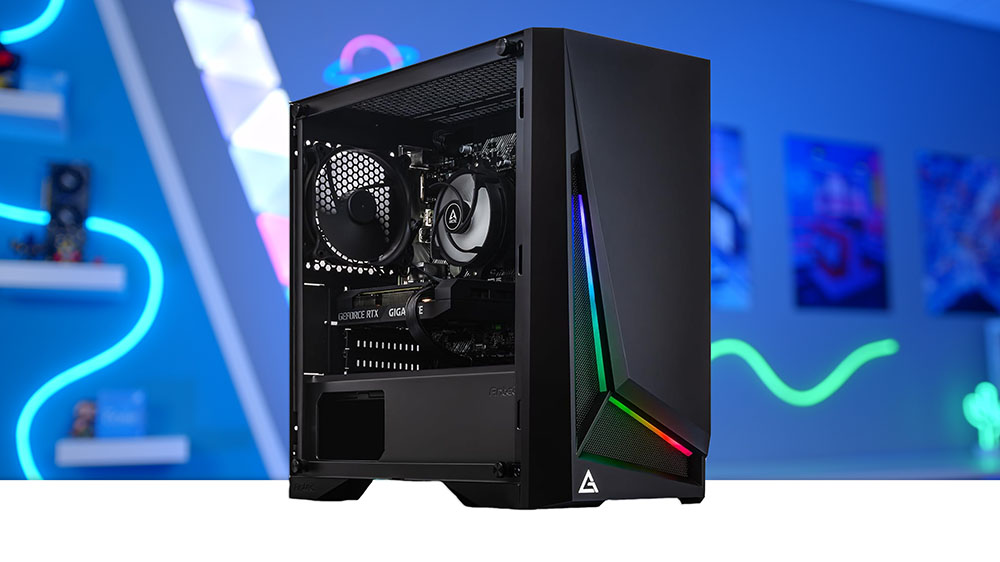 Whilst ADMI may be a name that many consumers aren't familiar with, they offer some excellent value PC builds under $1000. Their AMD-based offering, the ADMI Patriot 5500, features both a good mid-range CPU, and GPU, paired with a great choice of memory. However, there are also many compromises that were made in order to reduce the price, though many of these will not affect the overall performance.
Inside the ADMI 5500 consumers will find a Ryzen 5 5500, alongside an RTX 3060. Although neither of these are the most powerful options on the market, they're ideal for some 1080p gaming, and light workstation usage. The RTX 3060 is a particularly solid option, as this card offers 12GB of VRAM versus the meagre 8GB that we've seen with more recent RTX 4000 options, providing consumers more longevity in modern games.
While this case is a rather nice Micro-ATX build, there isn't a whole lot of extra room for upgrading, whether you've picked up a larger graphics card, or a bigger motherboard. We also feel that the cooling solution could be a little bit stronger too, but this is a relatively small trade off, based on the overall price for this system, and an air cooler upgrade would be a relatively cheap fix.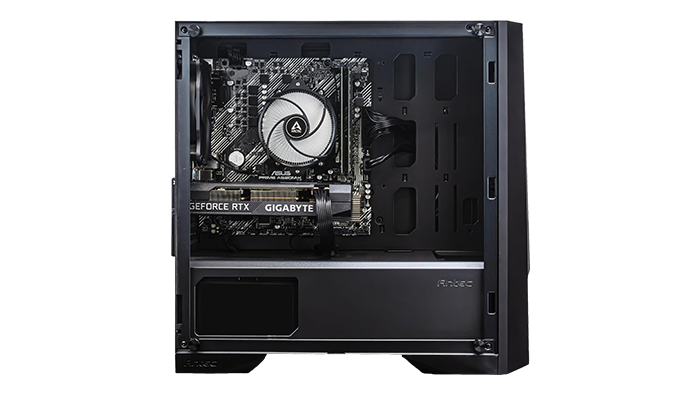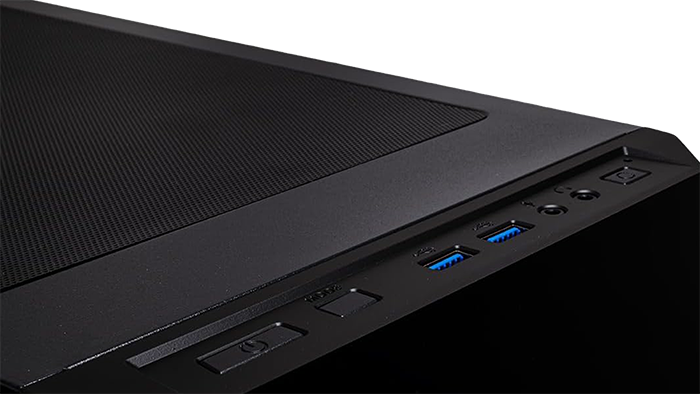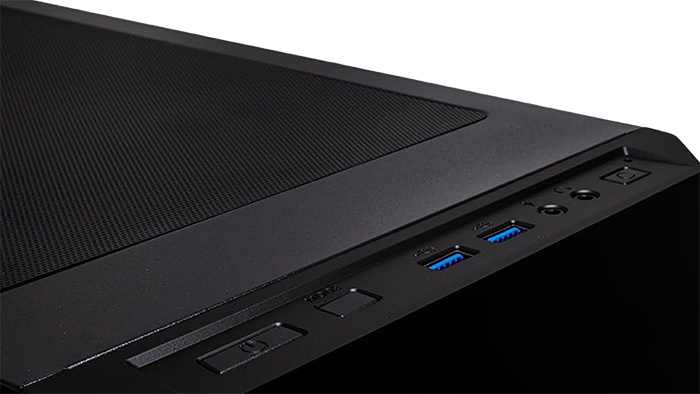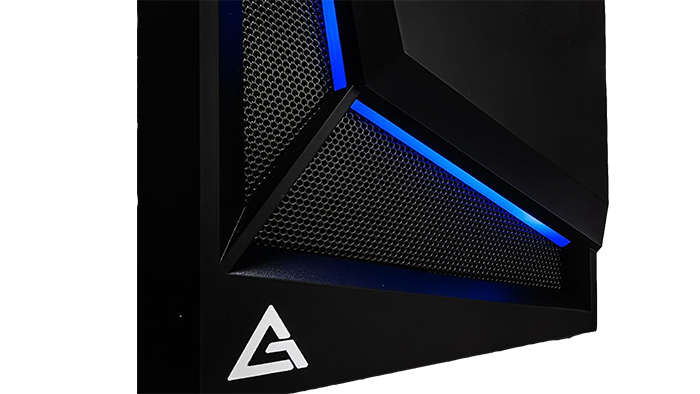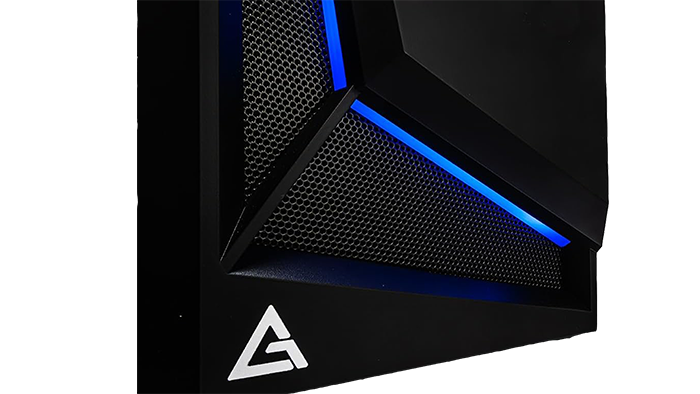 Buy the ADMI Patriot 5500 on:
2. Skytech Gaming Nebula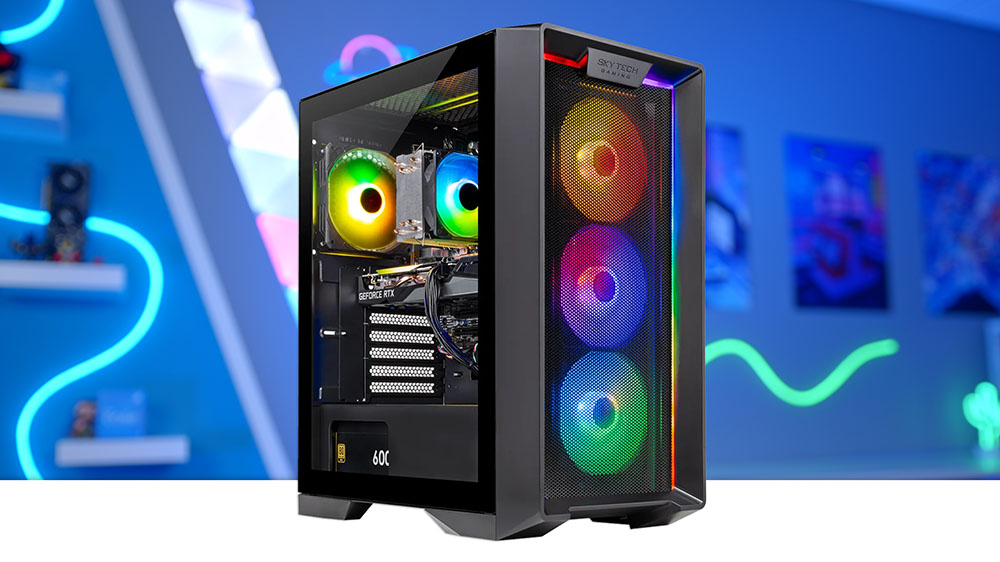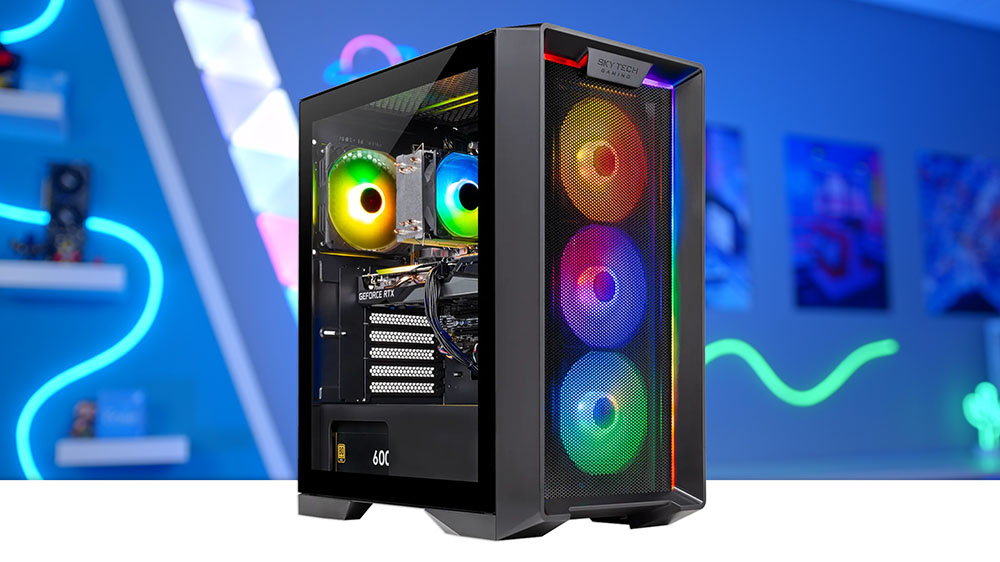 Skytech Gaming's prebuilt systems are a favourite in the GeekaWhat office, and the Nebula is no exception. This particular prebuilt is slightly more modern when it comes to component options, offering consumers a 12th-Gen Intel CPU, alongside a fan favourite AMD graphics card, the RX 6600. This gives users some longevity when it comes to modern games, as the performance demands start to increase, this trusty CPU and GPU combo should be more than enough to handle the majority of games without any major hiccups.
Of course the standard 1TB of NVMe storage also appears in this system, along with a 600W power supply for good measure. The component and case choices within this system will allow users to expand their system a bit further down the line. Should your components not have enough pep to handle your general day-to-day activities, there's plenty of space for a better CPU, a more powerful CPU, more RAM, etc.
While we do love the Skytech Gaming Nebula, we feel that the graphics card choice could have been improved within the price range that this prebuilt sits at. The RX 6600 is a solid option, but the XT or 6650 XT would have been a far better choice offering more frames to the consumer, and potentially opening up another resolution to play around with too. Although the Nebula is a solid gaming prebuilt, the GPU choice could definitely do with some work.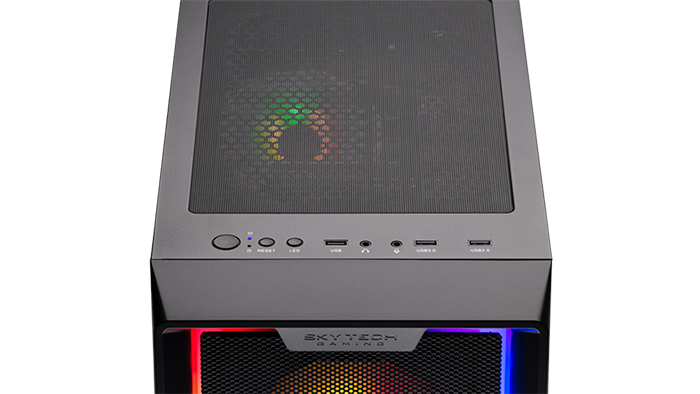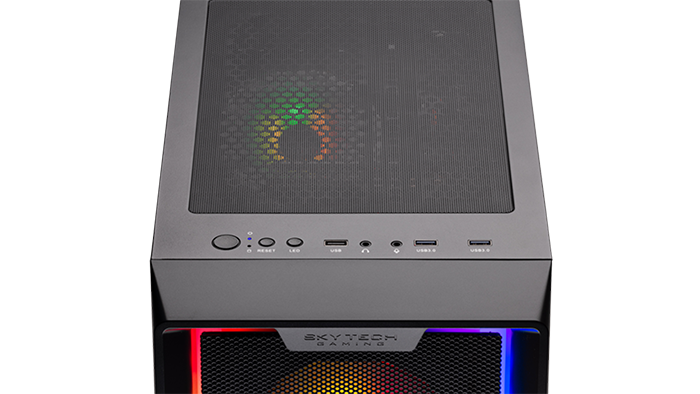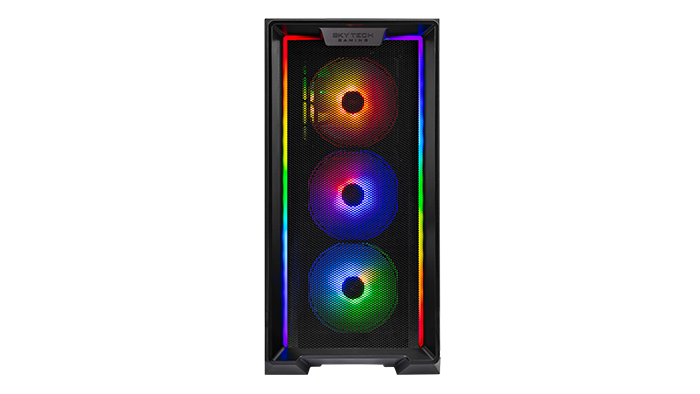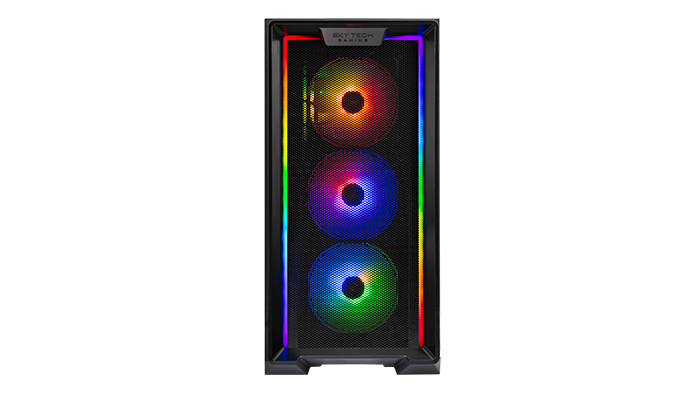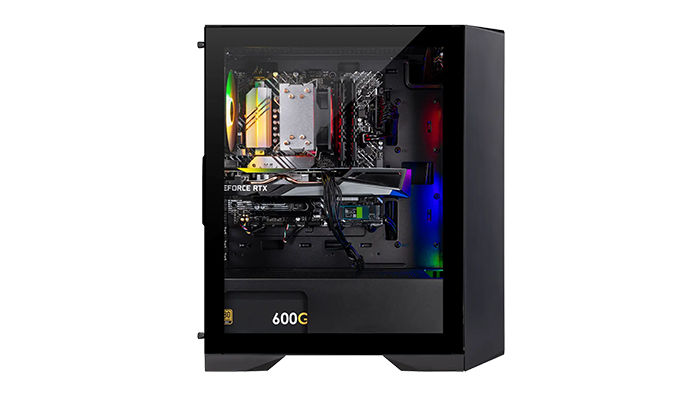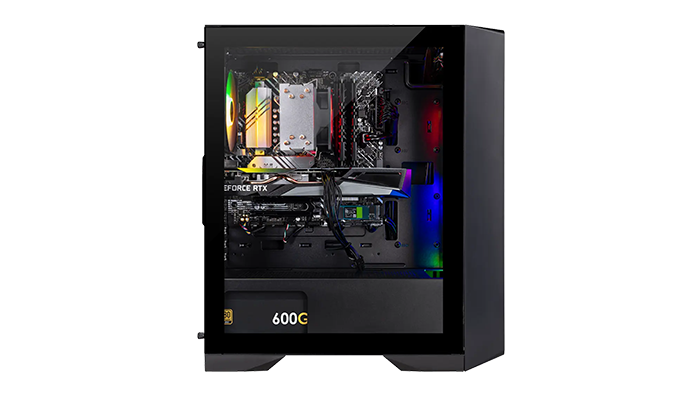 Buy the Skytech Gaming Nebula on:
3. Skytech Gaming Archangel 4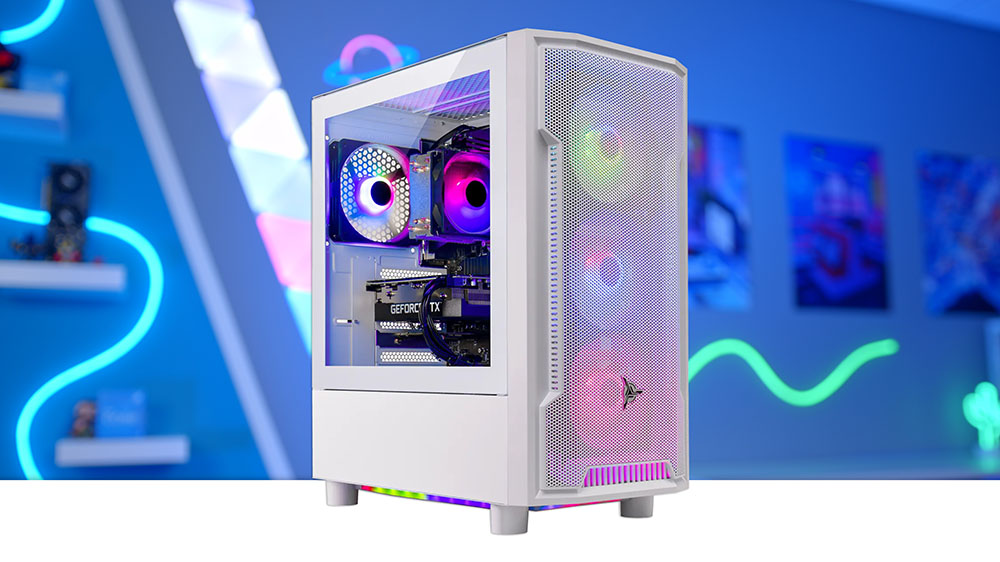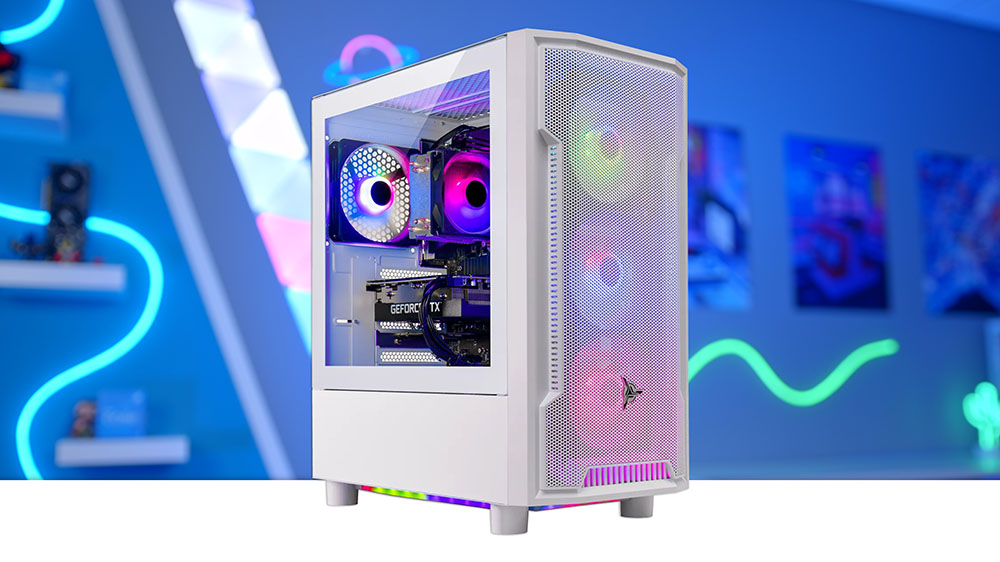 The Skytech Gaming Archangel 4, has seen a number of great improvements over its Nebula counterpart. Whilst costing slightly more than the aforementioned Nebula, the changes that it does provide will be worth it to the vast majority of potential customers, looking for the absolute best value under $1000. The bigger focus here is performance. While all of the other prebuilts within this roundup are very good, the Archangel 4, offers a stronger range of components geared towards 1440p gaming.
Our CPU and GPU combination here is the Ryzen 5 5600X, and an RTX 3060 Ti. Both of these components have been considered high value parts for quite some time, offering strong metrics at 1440p and 1080p. The RTX 3060 Ti has always been a GeekaWhat favourite due to its strong value-proposition, so the Archangel 4 is a must have for under $1000.
Unfortunately upgrade paths on this particular prebuilt are somewhat minimal. The use of a Ryzen 5000 CPU and motherboard will limit how much you can push performance on that particular platform due to the fact the fact that Ryzen 5000 is deprecated. For consumers that might look to upgrade later down the line, it could be worth reconsidering picking this prebuilt, as an upgrade will require an all new set of components.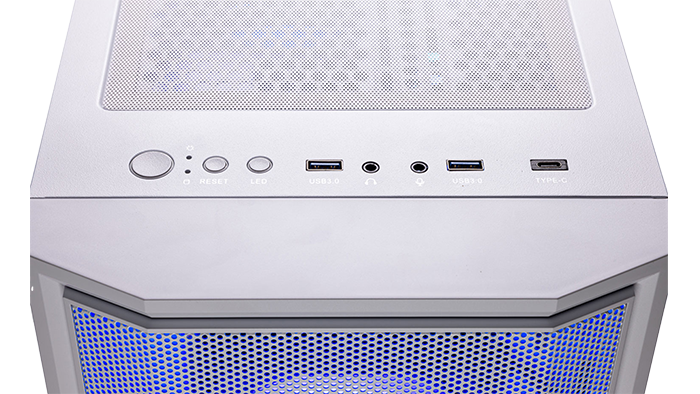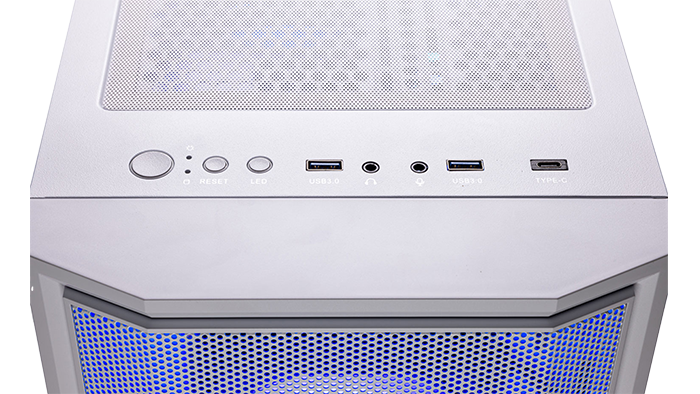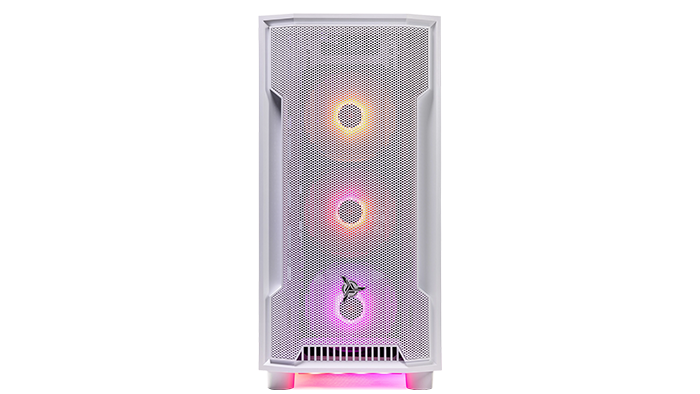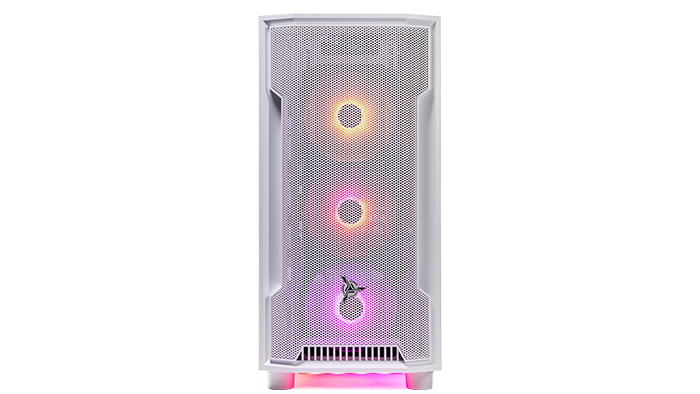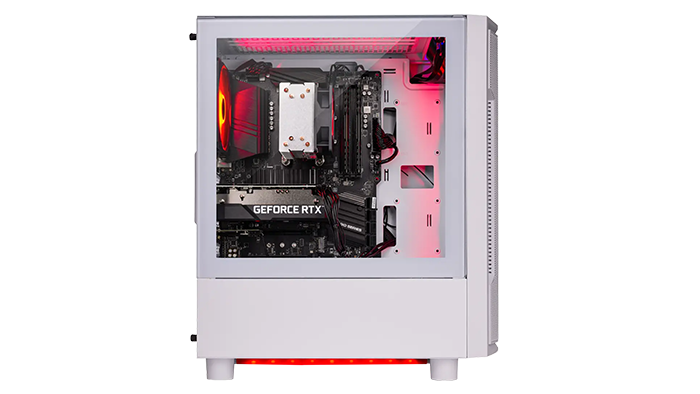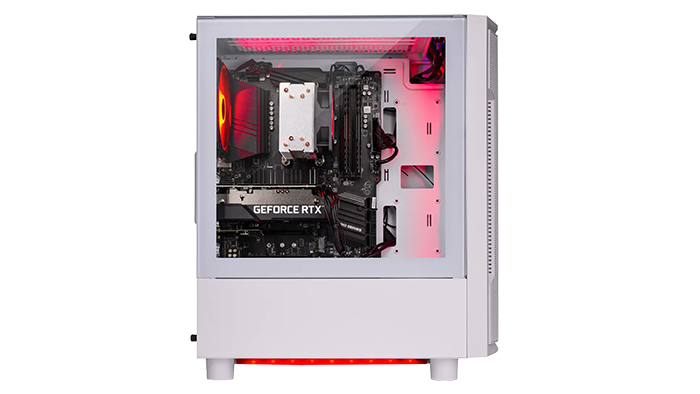 However, I feel the rest of the components within this prebuilt are just right. The RAM and storage is pretty standard for a prebuilt of this price, but ample for gaming or perhaps some light workstation workloads. And the 600W 80+ gold PSU will provide consumers some room for a new GPU if there's some upgrade planning in the future.
Buy the Skytech Gaming Archangel 4 on:
4. Vibox III-41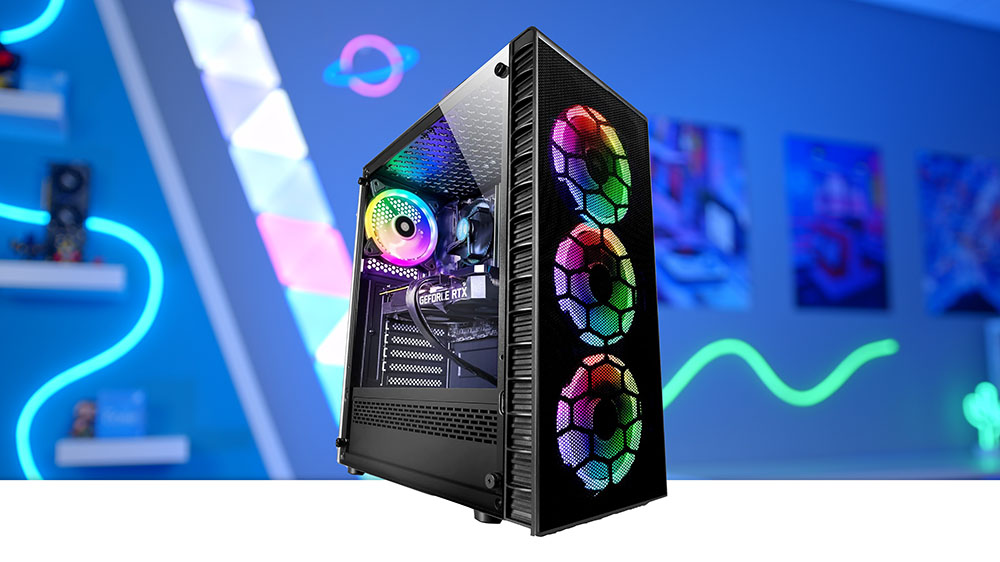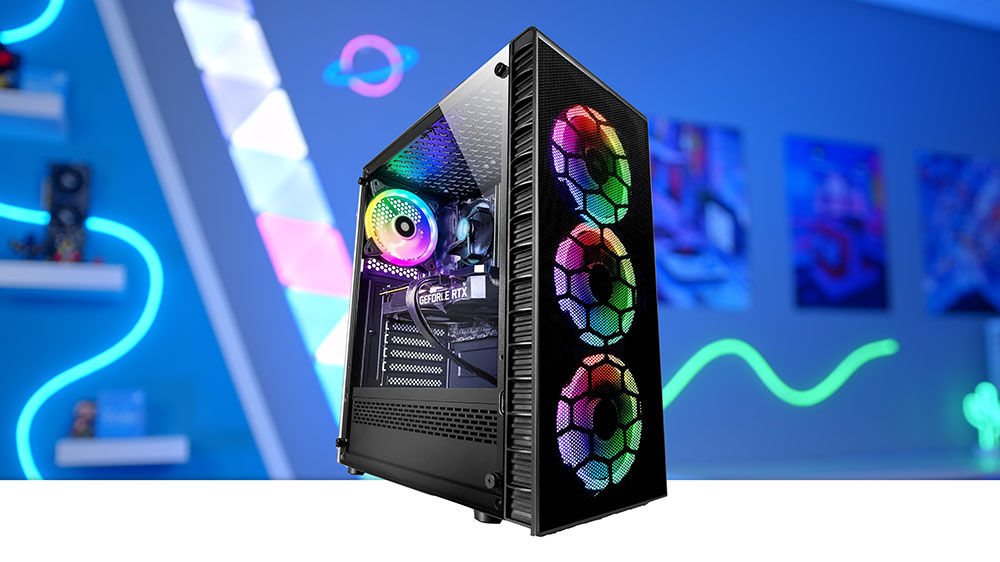 Vibox has started to climb up the rankings in a range of major e-tailers and vendors due to their strong value-proposition. We've taken a look at a number of Vibox prebuilts in the past, and the Vibox III-41 is one of the strongest options on the market especially for those looking to pick up a system on a budget.
In particular the main strength of this Vibox system is the price. This is one of the cheaper prebuilts that we've taken a look at, and this can almost be assumed based on the components that have been chosen. Speaking of which, the Vibox III-41 offers a 10700F, along with an RTX 3060. This isn't the strongest combination of components that we've taken a look at, the 10700F is an especially strange choice. 10th-gen wasn't the best set of CPUs, but paired up with the RTX 3060, consumers should be able to play 1080p games without any problems.
While I do think the majority of the component choices in this prebuilt are pretty solid, the 10th-Gen Intel CPU and rather old motherboard will really restrict upgradeability. I feel Vibox have 'cheaped out' a fair bit here, and the CPU could have been upgraded to a newer option providing consumers with some upgrade paths later down the line if performance isn't quite up to scratch. But I feel based on the price of this prebuilt, most consumers will happy with the achievable performance metrics in modern games.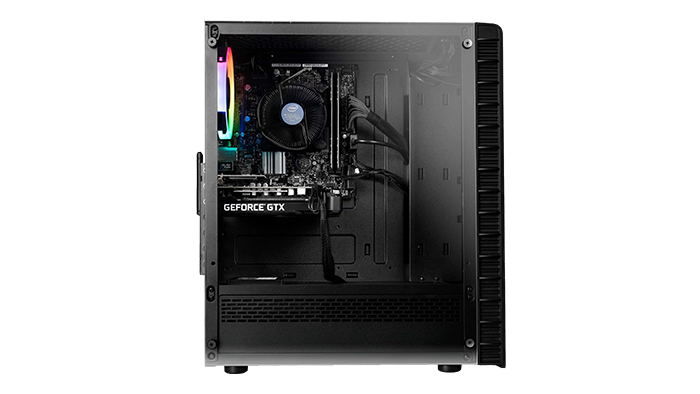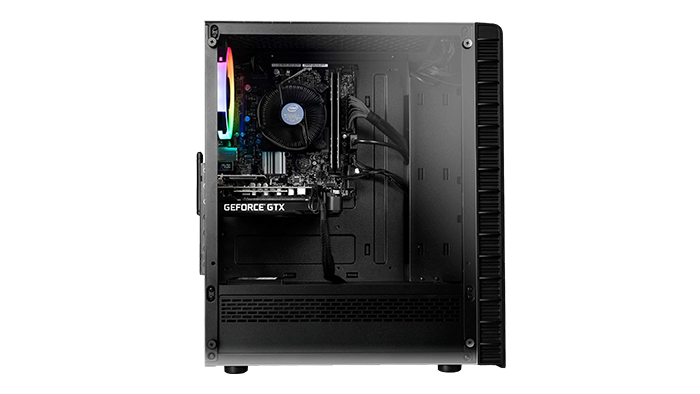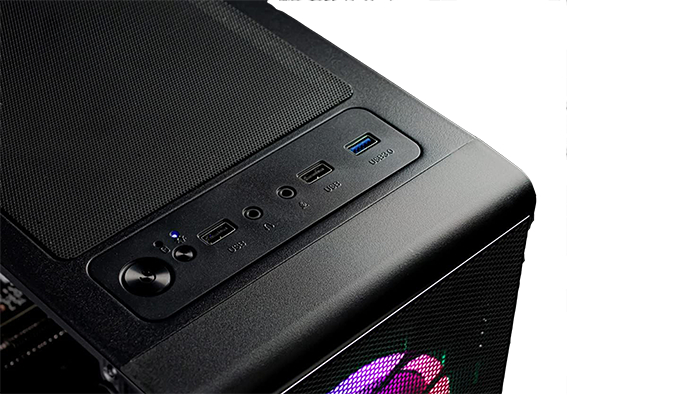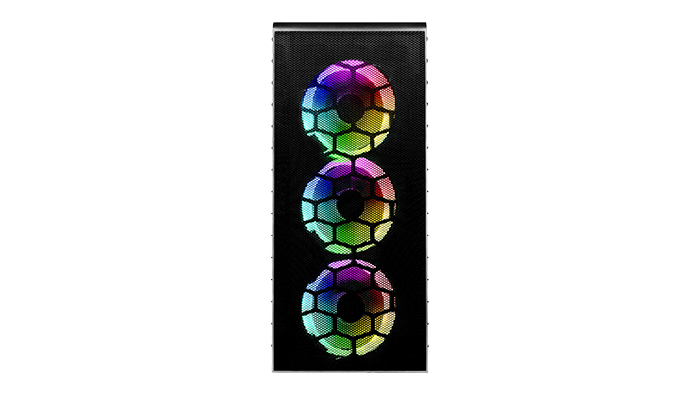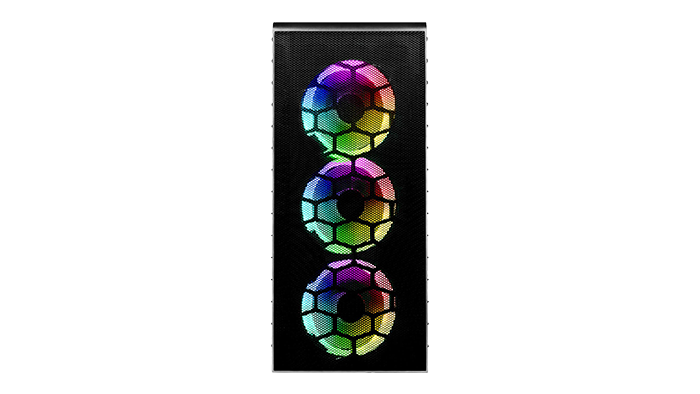 Buy the Vibox III-41 on:
How We Tested the Best Prebuilts Under $1000
In order to determine which prebuilt is the best, each system goes through a number of different tests to ensure each system is worth picking up. There are a number of factors that we take into account when choosing prebuilts, such as:
Component Choices
Upgrade Paths
Airflow and Thermals
Aesthetic
Pricing
Are Prebuilt PCs Worth it Over Building One Yourself?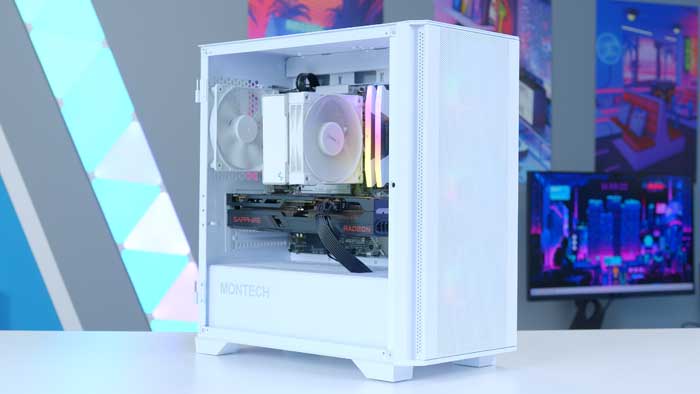 On the other side, building a PC is a great experience that provides you with the knowledge and experience of how to assemble and disassemble a system. Doing this will be cheaper, but the knowledge barrier is often the biggest turn-off for most consumer. Having to research what components go together, and then how to build your PC won't be worth it for many, which is why prebuilts are often a superior option.
Frequently Asked Questions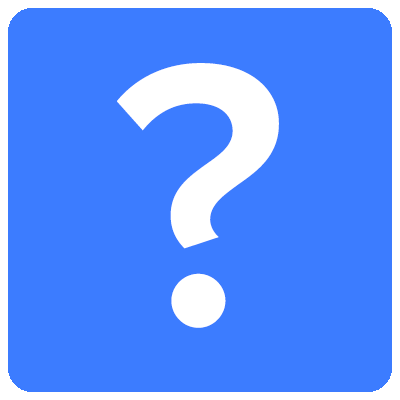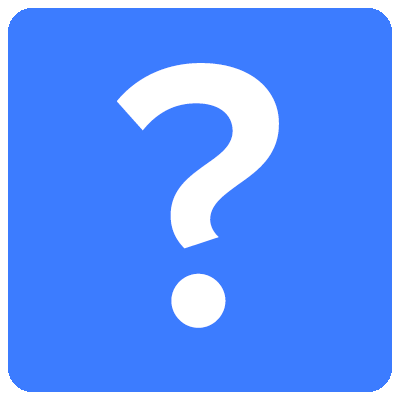 Are Prebuilts Worth It?
Prebuilts can be certainly worth it for anyone not wishing to build their own PC from scratch and select their own parts. They come with the ease of mind that everything should work from the start. However, they will almost always be more expensive than building a PC.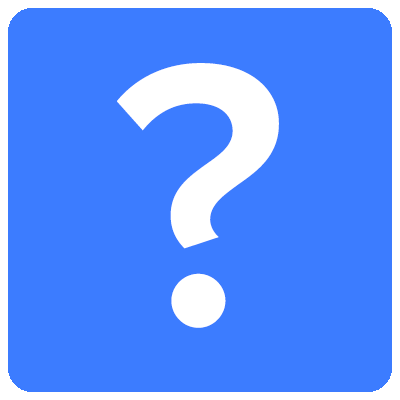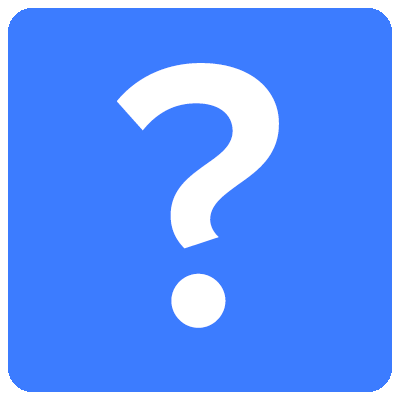 Is $1000 Enough For a Mid-Range Prebuilt?
Nowadays, $1000 is enough to purchase a very capable gaming PC that is able to delivery fantastic performance at 1080p. However, at this price-point, system integrators might sacrifice other quality-of-live improvements to simply maximise the performance, meaning it's far from compromise-free.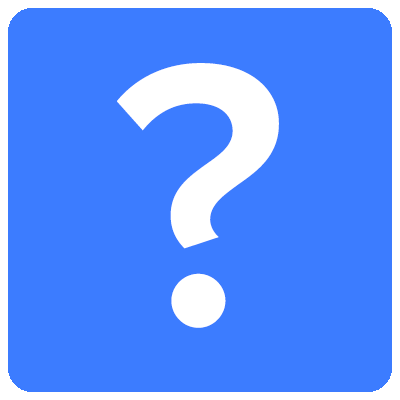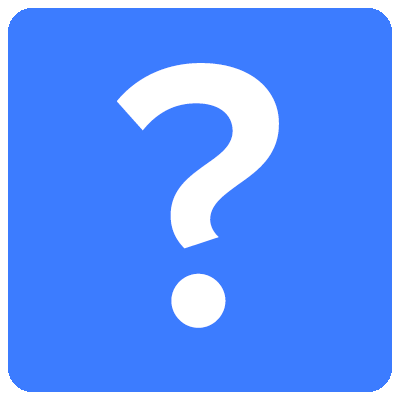 Can I Customise My Prebuilt PC?
Prebuilt PCs can be customised in a variety of ways in both software and hardware. The preinstalled OS and any additional programs can be customised without much hassle, whilst features such as RGB are a fantastic way to change up the PC itself without voiding the warranty of the system.