Introduction
Finding a graphics card at a price point you're comfortable with can be a difficult endeavour at times. When you're faced with the rising prices, it seems like doomsday for those just wanting to pick up a GPU at a lower price point.
So what is the best graphics card to buy on a budget? Should you pick up a gaming laptop in hopes that an all-in-one system will provide you with a glint of similar performance? Or is a prebuilt a better option for those that don't want the hassle of having to find a new graphics card, and then get it installed in a brand new system?
While both of these options are great, we've got a better idea… this buyers guide! We've written up a huge range of buyers guides in the past year and a bit, but we've got a new series that focuses on GPUs at a range of price points. We'll be covering the best graphics card options under $250 to ensure you can get the best value for money at any given price tag!
Best Graphics Card Under $250: AMD Radeon RX 6650 XT
Our pick for the best GPU to buy for under $250 is the AMD Radeon RX 6650 XT as the best GPU under $250. Although this card is pricier than the other models that we've covered, it is the most powerful option and what I believe to be the strongest value card too. It can easily handle 1080p and 1440p, and is also likely to have the most longevity out of all of these cards in this roundup.
Suggested Article: Best AMD GPUs to Buy in 2023
All GPUs in our Roundup
1. AMD Radeon RX 6600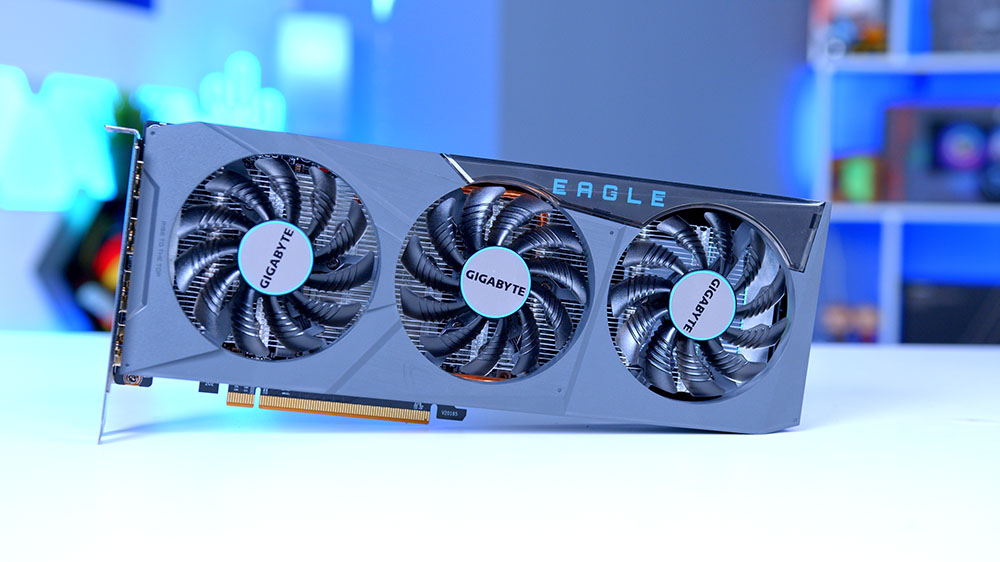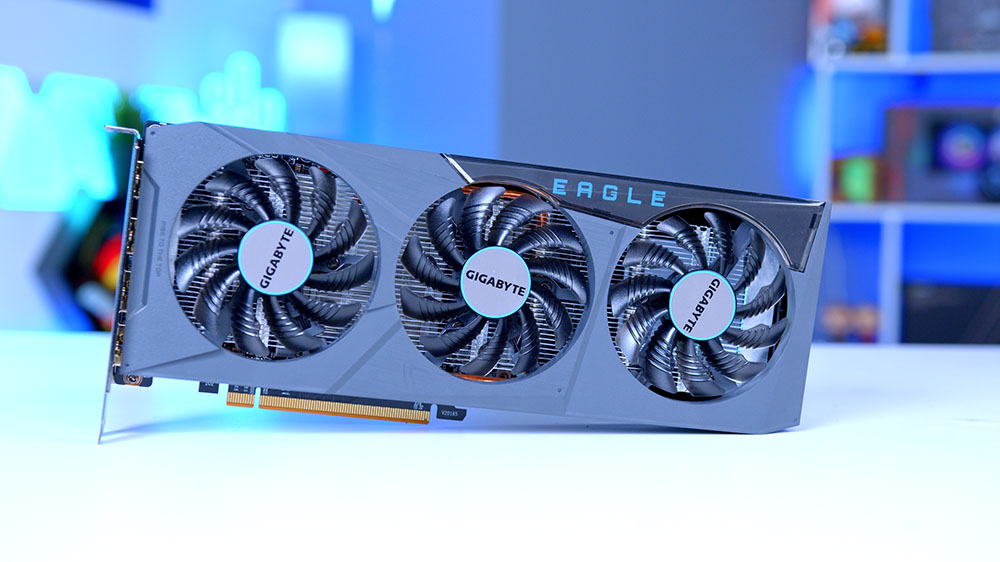 First up is the AMD Radeon RX 6600. Team Red seems to have gone into everybody's good books as of recent due to price drops, driver optimisations, and just being an all-round good sport in the PC building community. AMD has always been geared towards the budget side of the market, but we feel that during 2022 they almost lost sight of this while competing with NVIDIA. However, in 2023 things have changed, with cards like the RX 6600 becoming one of the best graphics cards for those looking to spend the least amount of money, but get the best frames possible.
This particular card is a last-gen model, but wow does it hold up well versus modern options. Consumers can expect excellent performance at 1080p, with some legs in 1440p, but you may experience diminished frames at a higher resolution. The Radeon RX 6600 does use RDNA 2 architecture, but regardless of the older hardware, you will still get access to fancy tech like FSR 2, which will help boost frames at the slight loss of visual fidelity. To top it off, this card comes in around well below $200, with the lowest price we've seen at $174.99. This is a budget card alone, based on the price point.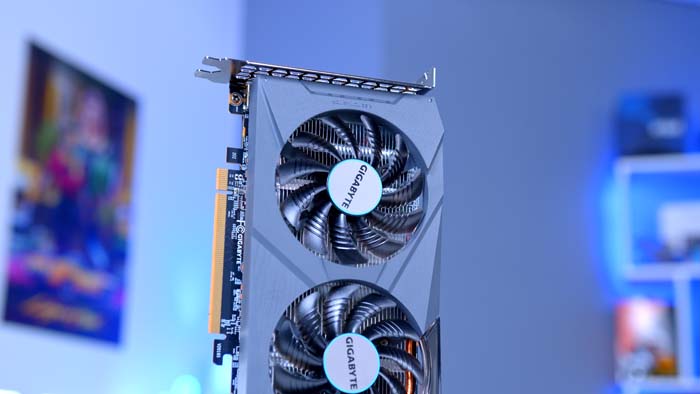 As we've started to discuss a fair bit more recently, 8GB of VRAM isn't ideal for modern titles. Whilst this card will be great for older games and Esports titles, the newest games may struggle when it comes to performance.
Whilst this is an excellent card for now, the stocks of the RX 6600 won't last forever, as this is an older model. If you plan on picking up a GPU for under $250 and you've settled on this one, you'll want to do it sooner rather than later.
Where to Buy
Buy the AMD Radeon RX 6600 on:
2. NVIDIA GeForce RTX 3050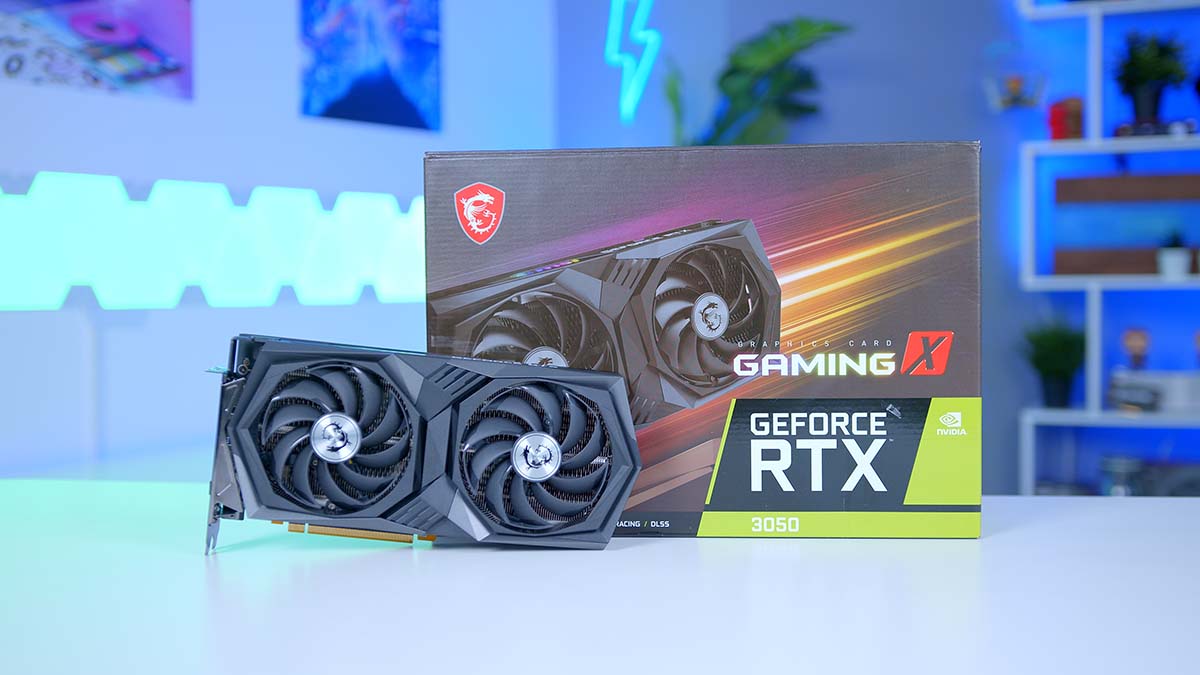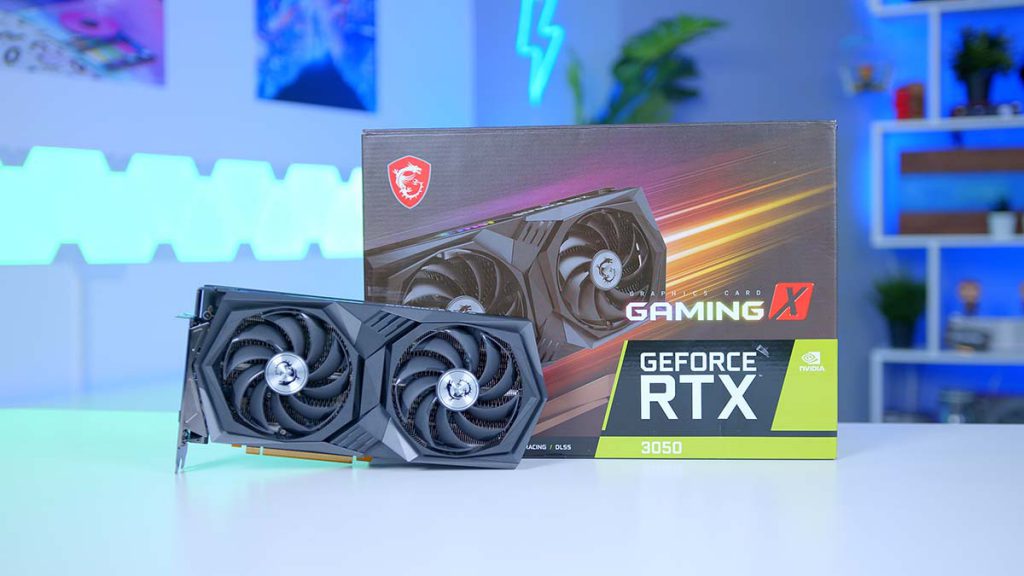 Next up is one of the best budget options from NVIDIA, the RTX 3050. This GPU was one of the last SKU's to release within the RTX 3000 line-up, and was posed by NVIDIA as a solid budget option for those that need the bare minimum for gaming. This card came with an MSRP of around $250, and utilises NVIDIA's famed Ampere architecture, which brought along brand new technologies, including improved Ray-Tracing and AI-backed resolution scaling too (DLSS). Needless to say, with price drops, the RTX 3050 seems to be a pretty solid option if you're looking to jump on the Team Green bandwagon, but you need a slightly more cost friendly graphics card.
Performance wise, much like the Radeon RX 6600, this card is also geared towards the 1080p side of the market. Whilst the RTX 3050 can't really handle 1440p, it does thrive in the vast majority of 1080p games. DLSS can also push things further, by redrawing the images on your screen with a very slight loss in visual quality. Consumers unfortunately don't have access to Frame Generation with this card, but due to 1080p having very little performance overhead, I doubt the vast majority of users would even need it.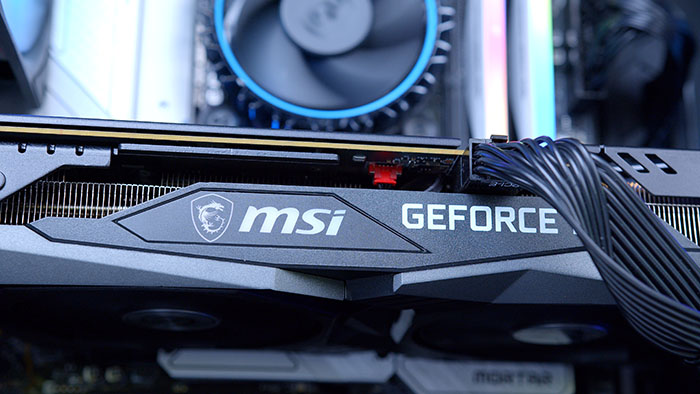 Although the RTX 3050 is pretty cheap for the most part, this GPU still sits somewhat close to MSRP despite being an older graphics card. We figured it would have dropped in price more, allowing consumers to pick it up below the $200 mark.
The RTX 3050 is a pretty capable graphics card, but based on the age and hardware, this GPU won't be particularly ideal for modern and current-gen titles
Where to Buy
Buy the NVIDIA GeForce RTX 3050 on:
3. Intel ARC A750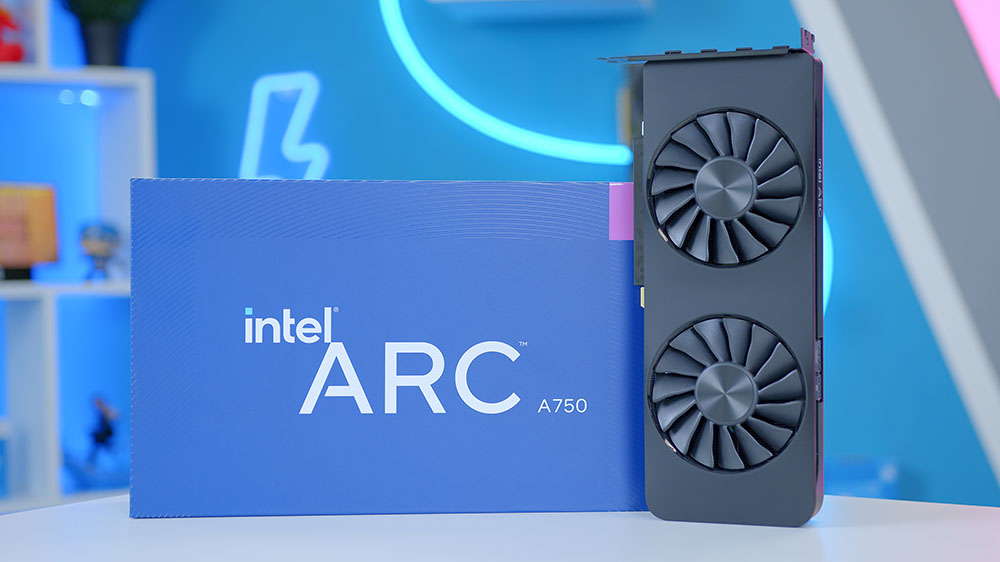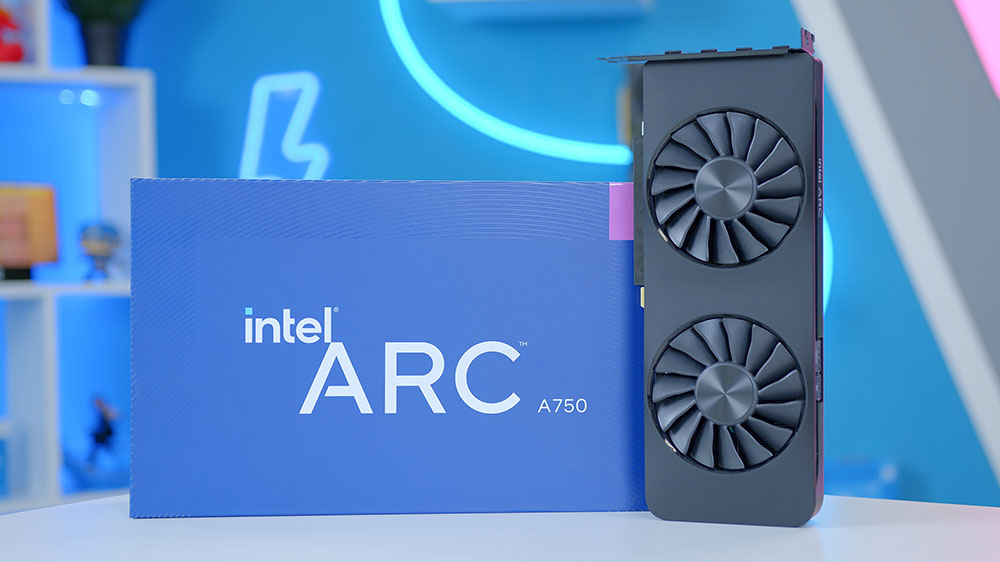 Moving onto our third selection of the roundup, we've picked out the Intel ARC A750, which is a bit of a wild card. The reason being is because this graphics card is one of the first Intel GPUs to hit the market, and is also one of the cheapest options too. Intel hopes to bring the competition to AMD and NVIDIA within the next few years, and after some updates to the drivers and software of the Intel cards, the A750 is a rather competitive option right now.
This GPU primarily competes within the DX12 space, offering solid framerates in a number of games at 1080p that happen to be modern titles, such as Overwatch 2, or Battlefield 2042. With recent software updates, the A750 can also offer good performance in older DX9 games like Dota, CS:GO, and more. After listening to a huge amount of feedback Intel have slowly been improving this card through its life cycle making it a more viable option for modern systems, or for those just looking to build a gaming PC.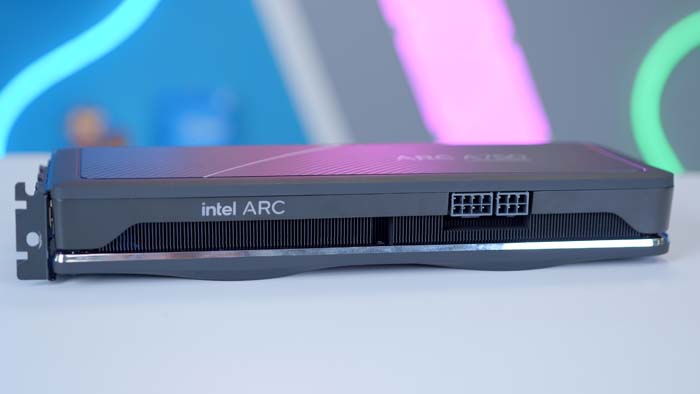 Unfortunately, the A750 suffers when it comes to older games. Intel doesn't have the years of driver experience that NVIDIA and AMD do, so it will likely take some time to see some more optimisations in older titles.
Unfortunately, this isn't a card that we would recommend to first-time PC builders. There are too may software and hardware issues that can crop up that might be too complicated to solve if you don't have some experience.
Where to Buy
Buy the Intel ARC A750 on:
4. AMD Radeon RX 6650 XT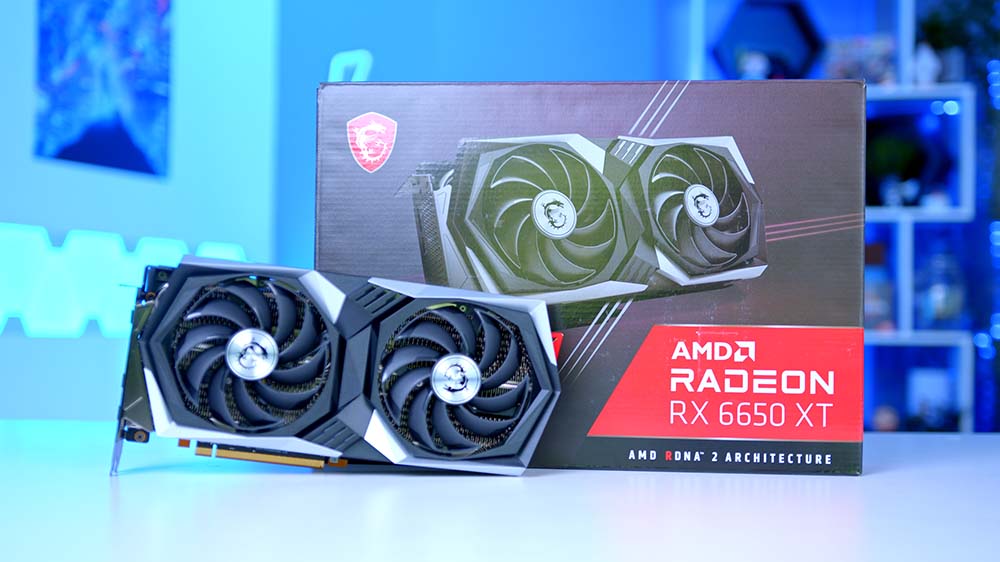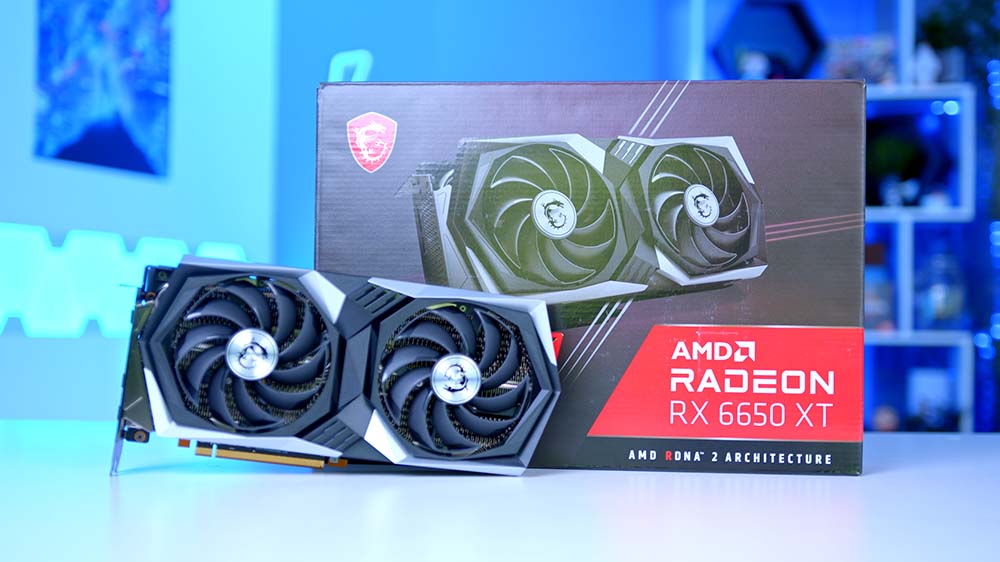 For our final selection of this article, we've chosen the Radeon RX 6650 XT, a fantastic graphics card, and one of our personal favourites here at GeekaWhat. This GPU have proven time and time again that it is one of the best options on the market, and also one of the most competitive too. Coming in at an exceptionally reasonable price point, well under the $250 mark. A number of driver optimisations has made this card an extremely viable choice, and due to the exceptional RDNA 2 hardware, the 6650 XT is just a brilliant GPU.
Moving onto performance, the 6650 XT can easily handle 1080p gaming with no problems. Those of you with high refresh rate displays will massively benefit from picking up this card, because framerates can soar at 1080p. What's more, the 6650 XT is also a pretty decent 1440p competitor too, offering solid framerates across the board. The Radeon RX 6650 XT is one of the few true budget cards that can actually compete at 1440p without any major problems, which is extremely impressive to us at GeekaWhat.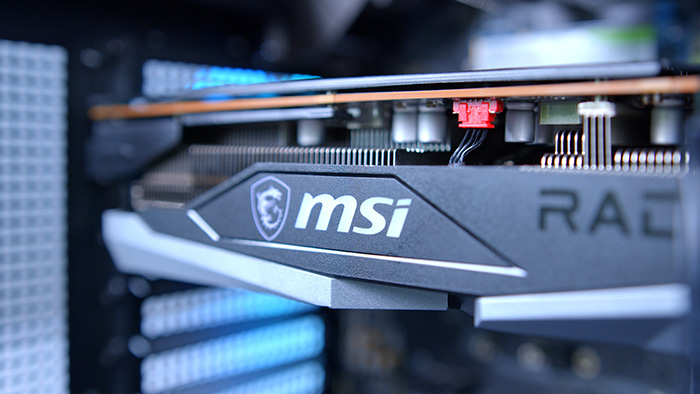 Although AMD have come a long way with their resolution scaling technology, NVIDIA's DLSS is far superior and offers better results at higher resolutions.
Whilst this card is more than capable of good performance at 1440p, consumers will need to lessen their expectation at this resolution. High refresh rate displays won't be an ideal pairing with this GPU at 1440p, you'll want something more powerful to ensure a buttery smooth experience.
Where to Buy
Buy the AMD Radeon RX 6650 XT on:
Is $250 Enough for A Good Graphics Card?
With the rising prices of graphics cards, it can understandably seem quite difficult to pick up a reasonable GPU that isn't going to break the bank when it comes to pricing. So is $250 enough? I'd say yes, but you need to reduce your expectations to a degree, as you definitely won't be able to get the highest performing options on the market right now. Which in turn will limit how high you can bump up your resolution, the settings that you can turn on, and just generally how well your card performs.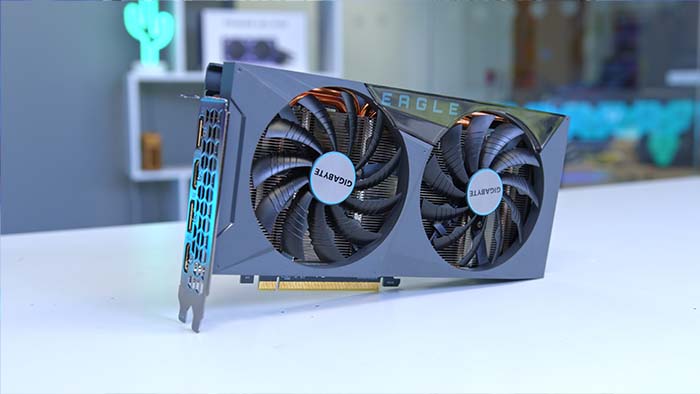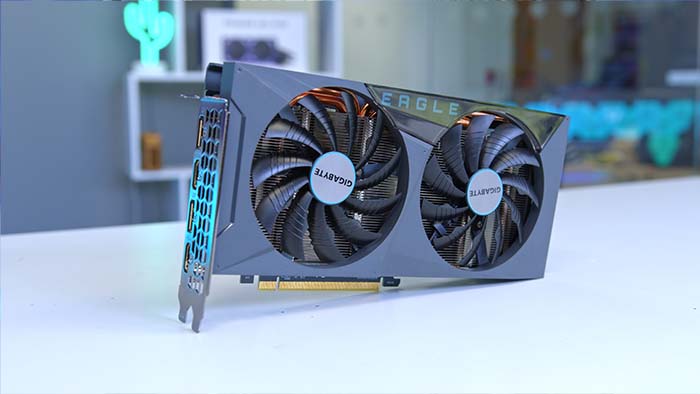 |s My Graphics Card Important for Gaming?
Every PC component has an individual purpose when put into a system. Your CPU is the brains of the operation, whilst your motherboard connects everything together. Your SSD provides storage, and your PSU provides power. But what does your graphics card do? Is it just a glorified display piece with a fan, or is it actually important for gaming or workstation usage? In short, your graphics card is one of the most important components in your system. And this is often why they are one of the most expensive parts too.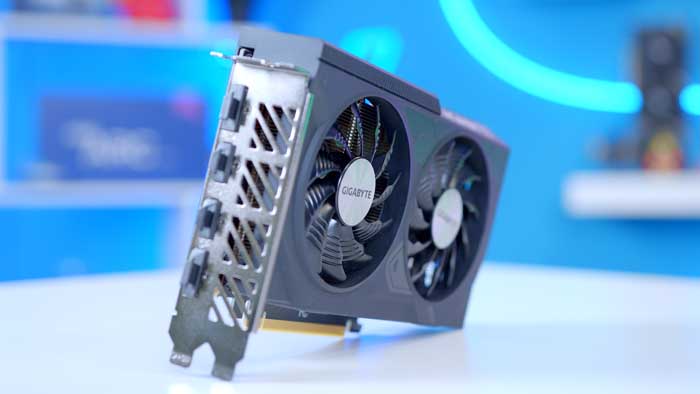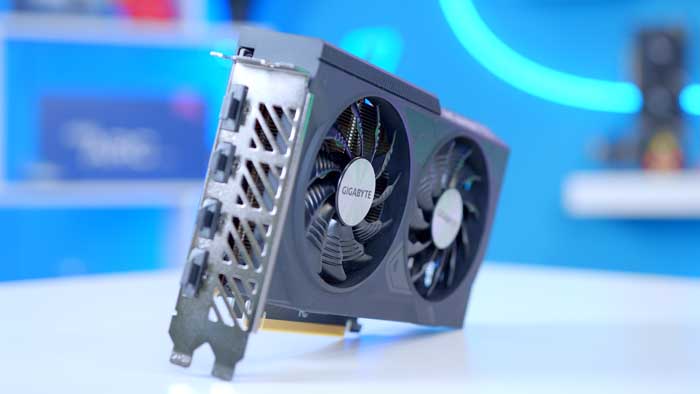 Your graphics card provides all of the image data for your CPU which then processes it and send the image to your screen. Having a faster graphics card will massively improve your gaming performance, and there are two main benefits that come from this. Firstly is game complexity. Over the years games have become more complex, using real life physics, with more explosions and special effects happening often, which can cause your game to lag. Having a strong graphics card helps counteract this because the stronger hardware can deal with more calculations at once.
How We Tested the Best GPUs Under $250
In order to test and evaluate the best GPUs under $250, there are a number of factors that we take into account, these are:
Performance
Thermals
Aesthetic
Value for Money
Frequently Asked Questions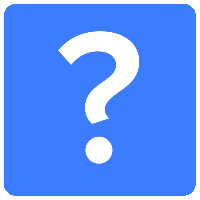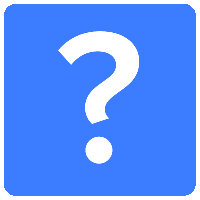 Can I Play Ray-Traced Games with a Budget GPU?
You might be able to, but we wouldn't recommend it. The vast majority of cards will be too underpowered in order to deal with Ray-Traced games.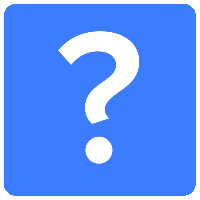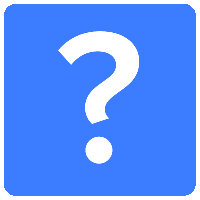 Is DLSS or FSR Better?
As a general rule of thumb, DLSS is stronger than FSR. Although AMD have come a long way in the past year or so, DLSS offers very little differences versus a real in-game image, whereas FSR is noticeable to a degree. The selection of games through DLSS is also much better.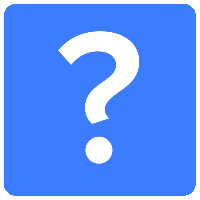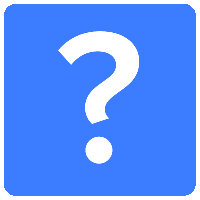 Should I Worry About Clearance in My Case?
You should always consider clearance when picking out a GPU, but with budget graphics cards this becomes less of an issue as they're generally much smaller compared to other options.