Introduction
The general consensus amongst PC builders is that Liquid CPU Coolers offer better thermal regulation, making them the favoured cooling solution in modern gaming PCs. But choosing between air and liquid cooling is only the first step in finding the best CPU cooler for your build, as gamers then have to choose what size AIO they need to keep their systems cool.
Most PC builds will be more than happy with a 240mm or 360mm radiator, but anyone rocking a system with some extra firepower might want to consider a 420mm AIO cooler, as the additional surface area will increase heat dissipation. Whilst these coolers are compatible with less PC Cases compared to 360mm AIOs, they are worth considering for enthusiasts who plan on frequently overclocking their high-end CPU.
Suggested Article: Best 360mm Liquid Coolers to Buy in 2023
In this buyers guide, we'll be breaking down the best 420mm AIO coolers available, explaining what each option does well and how they may benefit or hinder your gaming rig. And if that's not enough. we'll also be offering some advice on whether a 420mm is the right cooling solution for you.
Our Recommendations
1. Arctic Liquid Freezer II 420 RGB
👑 The best value 420mm CPU Cooler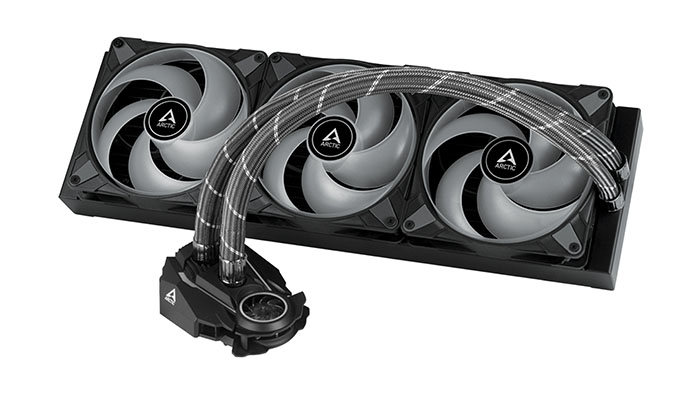 Introduction
Anyone picking up a 420mm CPU cooler should be prepared to pay above the standard price in order to access a more efficient cooling for their gaming PC. However, the Arctic Liquid Freezer II 420 RGB is one of the few 420mm options that keeps the price fairly competitive with the smaller cooling systems. Despite the lower price point, the Liquid Freezer II 420 RGB still has all the features required to keep power-hungry components cool, and look good doing it!
Equipped with a powerful 2000RPM pump and three 140mm fans, this cooler has enough capacity to push hot air away from your system with ease, which will stop components from overheating when under intense loads. As for the design, this variant of the Freezer II 420 comes with RGB on the fans that can be customised through various software, but the main point of interest is the engine-like proprietary pump which adds a mechanical flair on the CPU block.
Key Specs
| Key Specs | Arctic Liquid Freeze II RGB |
| --- | --- |
| Max Fan Speed | 1900RPM |
| Connector Type | 4-Pin PWM |
| RGB | Yes |
| Heat Pipes | |
| Socket Compatibility | Intel – LGA 1700, 1200, 115x, 2011, 2066 / AMD- AM5, AM4 |
Things We Like
More affordable cooling: As one of the cheapest 420mm coolers on the market, the Freezer II 420 RGB is a strong choice for gamers wanting to optimise their cooling without breaking the bank.
Wide socket compatibility: This AIO cooler comes with plenty of support for both AMD and Intel CPU sockets, meaning gamers won't have to worry too much, in this regard anyway, as to whether this cooler will be able to fit into their build.
Things We Don't Like
Limited RGB: Even though the inclusion of RGB lighting is always welcomed, the customisation options on this cooler are fairly limited compared to other options on the market.
Slower fans: The margins are slim, but the fans included on this cooler falls just short of 2000RPM. As a result, those looking for the best cooling possible for their system may want to consider the alternatives.
Summary
For gamers that are looking to get high-end cooling system without splashing the cash, the Arctic Liquid Freezer II 420 RGB acts as the best value for money option in the 420mm category. Fortunately, the price reductions don't have much of an impact on this cooler, as it still provides great performance and a distinct design that will appeal to many high-end gamers.
Features: 4.2/5
Design: 4.3/5
Performance: 4.5/5
Value for Money: 4.3/5
Pros
Competitive pricing
Powerful cooling
Support for Intel & AMD
Cons
Limited RGB customisation
Slightly lower fan speeds
Where to Buy
Buy the Arctic Liquid Freezer II 420 RGB on:
2. Thermaltake TOUGHLIQUID Ultra 420
👑 The best 420mm CPU Cooler for stealth-lovers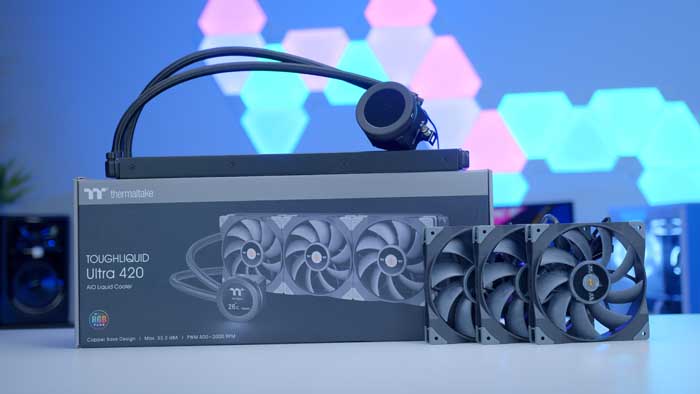 Introduction
Moving onto a more premium offering, which is reflected in the price tag, we have the Thermaltake TOUGHLIQUID Ultra 420. We've used various Thermaltake products in our previous PC builds, including CPU Coolers, in which they have proven to be a reliable addition to enhance a gaming system. Their TOUGHLIQUID range of coolers offer a sophisticated look to match the high-quality performance, whilst including a dash of flair on the pump to draw attention to your build.
In terms of performance, the three TOUGHFAN 14 fans included have more than enough power to guide the heat away from the components with ease, even with high-end components that can produce a lot of heat. In addition, the water pump provides a solid blend of style and substance thanks to its 3500 RPM motor and custom LCD display.
Key Specs
| Key Specs | Thermaltake TOUGHLIQUID Ultra 420 |
| --- | --- |
| Max Fan Speed | 2000RPM |
| Connector Type | 4-Pin PWM |
| RGB | No |
| Socket Compatibility | Intel – LGA 1700, 1200, 115x, 2011, 2066 / AMD- AM5, AM4 |
Things We Like
Efficient cooling: The large 420mm radiator and triple 140mm fan layout means this cooler should have no issues keeping the temperatures down, allowing gamers to focus on the action instead of worrying about their expensive components overheating.
LCD display: To add to the more sophisticated appearance of this AIO cooler, the LCD display can be used to display system feedback or general information like the weather. Alternatively, those wanting a more eye-catching effect can customise the screen with custom logos and animations.
Things We Don't Like
Lack of RGB: Whilst the LCD display adds a premium feel that fits well the more sophisticated appearance of this design, the lack of RGB lighting on the fans will make this cooler less appealing to a lot of gaming-oriented builds.
Expensive: The common issue with 420mm CPU coolers is the high price tag that comes with. Along with a premium for the added cooling capabilities, the lack of options can make it difficult to find a design at a reasonable price.
Summary
Overall, the Thermaltake TOUGHLIQUID Ultra 420 boasts a very smart look that will be a perfect addition to any stealth-based gaming PC. The lack of RGB will be a big miss for some, but it is an ideal choice workstations and more incognito builds whilst the LCD adds some additional flair.
Features: 4.2/5
Design: 4.3/5
Performance: 4.5/5
Value for Money: 3.8/5
Pros
Efficient cooling for high-end PCs
Custom LCD display
Great for workstations
Cons
Lack of RGB fans
Expensive pricing
Where to Buy
Buy the Thermaltake TOUGHLIQUID Ultra 420 on:
3. Corsair H170i Elite Capellix
👑 The best high-end 420mm CPU Cooler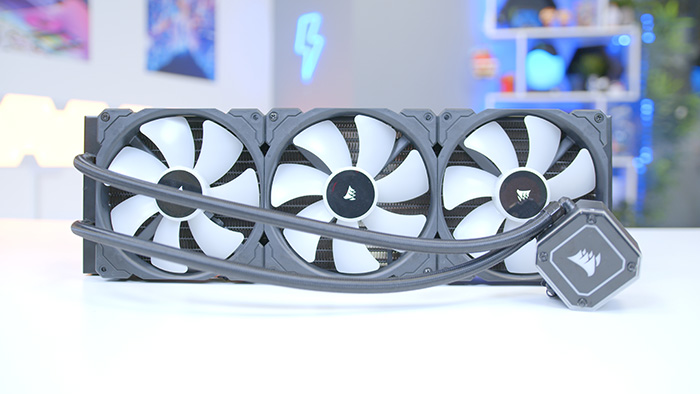 Introduction
Last but by no means least, we have the H170i Elite Capellix from Corsair. Another brand that we have used a lot of coolers for in previous builds and buyers guide, Corsair's Elite Capellix range in particular has always grabbed our attention for its striking designs and enhanced cooling performance. The H170i variant stands as the pinnacle of Corsair's cooler line-up in terms of performance, offering plenty of power to keep all the latest components working to the bets of their ability.
Along with a very efficient cooling method, the H170i Elite Capellix provides a vibrant glow that is more suited to a gaming PC thanks to the RGB located on the fans and pump. What's even better is that these lighting effects can be customised in Corsair's iCUE software, which we consider one of the best options for navigation and synchronisation with other compatible products.
Key Specs
| Key Specs | Corsair H170i Elite Capellix |
| --- | --- |
| Max Fan Speed | 2000RPM |
| Connector Type | 4-Pin PWM |
| RGB | Yes |
| Socket Compatibility | Intel – LGA 1700, 1200, 115x, 2011, 2066 / AMD- AM5, AM4 |
Things We Like
Vibrant & Efficient: Gamers looking for a blend of style and substance will be left most satisfied with this design, as it produces plenty of colour whilst ensuring that power-hungry CPUs and graphics cards remain cool and quiet.
Corsair iCUE compatibility: In our opinion, Corsair's iCUE software is one of the best options available. It is very easy to navigate and provides an extensive list of settings for each product, allowing users to monitor and adjust their setup.
Things We Don't Like
Expensive: Like most 420mm coolers, the H170i Elite Capellix comes with a significantly higher price compared to the smaller alternatives. Also, this particular CPU cooler is the most expensive option on our list.
PC Case restrictions: Another major downside to any 420mm AIO is that it limits the possible case choices. Whilst most high-end gamers should be picking up a case that can accommodate these larger radiators, it does ruin the chances of building a compact system.
Summary
Boasting a strong blend of performance and aesthetics, the Corsair H170i Elite Capellix is a natural fit within any high-end gaming PC. Along with the strong cooling capabilities you'd expect from such a large cooling system, this AIO cooler will brighten up any gaming rig thanks to the abundance of RGB lighting featured on the fans and water pump, all of which can be customised in iCUE to suit your aesthetic.
Features: 4.2/5
Design: 4.5/5
Performance: 4.5/5
Value for Money: 4/5
Pros
Optimal airflow
Lots of RGB lighting
Compatible with iCUE
Cons
Very pricey
Restricted case choices
Where to Buy
Buy the Corsair H170i Elite Capellix on:
Should I Consider a 420mm CPU Cooler?
For the majority of PC builds, a 420mm CPU cooler is going to be overkill. Any budget or mid-range system will be able to run efficiently with a 360mm or 240mm liquid CPU cooler, so splashing out on a 420mm AIO seems like a waste of money. Especially for those on a restricted budget, the extra $100 required to upgrade to a larger AIO would be more useful elsewhere. For example, these funds could put towards a better graphics card and CPU, or perhaps pick up an additional SSD to expand your storage options.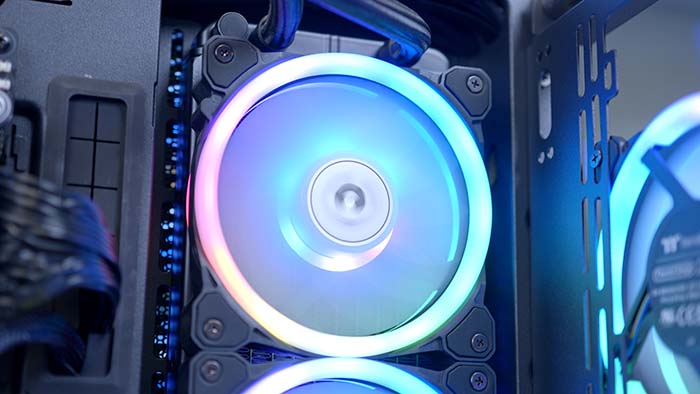 But for gamers building a personal rig packed with the latest and greatest components, a 420mm cooler is definitely worth considering. Whilst a strong 360mm radiator should have enough power to keep the temperatures of high-end components to a minimum, the boosted performance from a 420mm radiator will give gamers that extra piece of mind. Because of this, these coolers are an ideal choice for high-end gamers looking to push their components through overclocking or streaming.
The main concern with 420mm CPU cooler is how valuable the additional airflow and thermal regulation is for the average gamer. It's difficult to say that upgrading to a more efficient cooling solution is not worth it, especially for those willing to spend, but most systems can remain cool and perform optimally with a smaller liquid cooler available at a significantly cheaper price point. Unless you are striving for elite gaming and productivity performance from premium components, we'd suggest sticking to a more affordable CPU Cooler.
Installing a CPU Cooler – Is it Complicated?
Out of all the parts required when building a gaming PC, the installation process for a CPU Cooler is arguably the most complex. With multiple parts that need to attached to various locations, the task of installing a CPU cooler can be a daunting one. But in reality, it is a lot less complicated than you might imagine. This is because most CPU cooler and PC Case manufacturers will do their best to streamline the building process by offering a wide range of adapters and brackets in the box.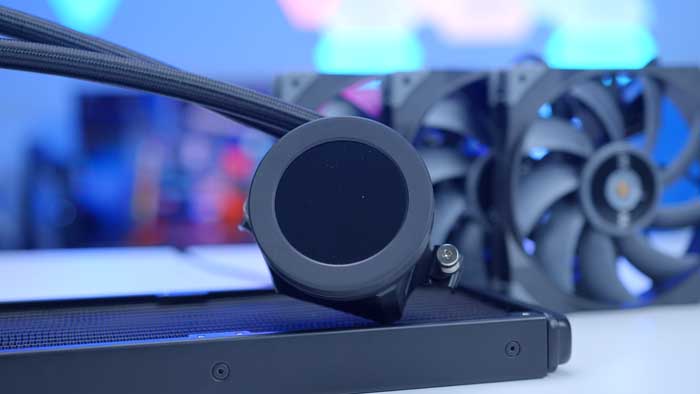 The type of CPU cooler also has a significant impact on the installation difficulty. As a general rule of thumb, larger radiators come with an increased degree of difficulty. Therefore, Air coolers are the least complicated to install and larger liquid coolers such as 420mm or 360mm AIOs are the most complicated. However, the additional steps required on the larger designs are fairly repetitive, meaning that anyone that can install a 240mm or 120mm liquid cooler will be able to install a larger design without any issues.
Why You Can Trust Us
When scrolling through the recommendations featured in this buyers guide, you may be wondering why you should consider our thoughts and opinions on this subject. Our team of PC hardware and gaming experts are consistently testing a variety of products to see how they perform within a number of different gaming and general usage scenarios. After running benchmarks and using the product in question for an extended period, we'll then configure a general overview, which is then portrayed to our audience through our YouTube videos and written content.
If you are interested in finding out more about our testing and evaluation methods, as well as details on our editorial promise, head to the about us section.
How We Tested the Best 420mm CPU Coolers
In order to test and evaluate the best 420mm CPU Coolers, there are a number of factors that we take into account, these are:
Cooling performance
Compatibility
Aesthetic
Value for Money
Conclusion
Best 420mm CPU Cooler: Corsair H170i Elite Capellix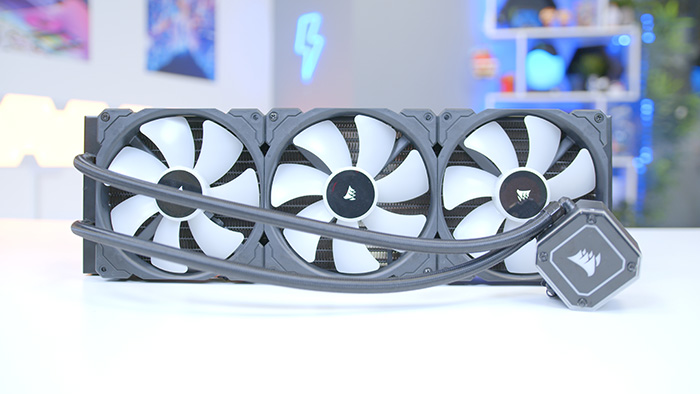 Frequently Asked Questions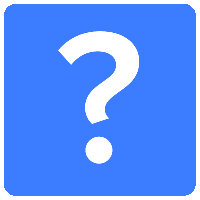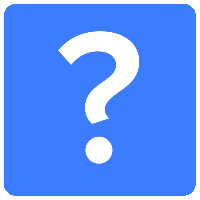 Is Case Clearance an Issue for CPU Coolers?
Yes. Especially on a 420mm CPU cooler, it is important to check whether a PC case has enough room to accommodate the fans and water block, as a lot of designs will struggle to fit into a more compact chassis.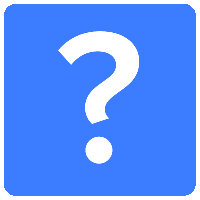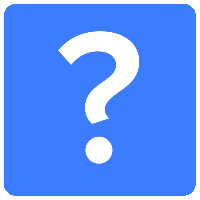 What's the Difference Between 360mm & 420mm Coolers?
The main difference between a 360mm and 420mm Cooler is the size of the radiator and fans. Both possess a triple-fan layout, but the larger surface area of a 420mm radiator can support 3 x 140mm fans, resulting in great airflow and heat dissipation.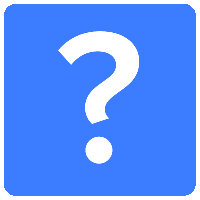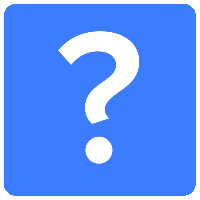 Are 420mm CPU Coolers Difficult to Install?
Not really. Whilst there are additional steps required compared to a smaller liquid or air cooler, the installation method is very similar. Also, manufacturers usually design these coolers to make the installation as streamlined as possible.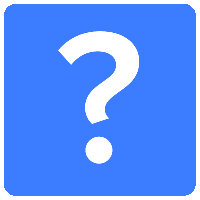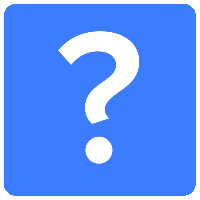 Are 420mm Coolers Good for Overclocking?
Yes. The large 420mm radiator and triple-fan layout allows these coolers to disperse more heat at one time, which improves the efficiency of the cooling process, allowing it to control temperatures of a PC under intense workloads.