Introduction
When building the ultimate setup, a monitor is arguably one of the most important pieces of the puzzle. Putting together a powerful PC or buying all the latest hardware is great, but it's all pretty pointless if you don't have the display to match. This point is especially important for content creators and professionals, who spend lots of money building systems that can edit and render smoothly, and need to see accurate renditions of what they are working on.
That's where a panel like ASUS' ProArt PA32UCR comes in, with its top-tier coverage of the Adobe RGB, DCI-P3 and sRGB colour spaces, high peak brightness and accurate colour reproduction credentials.
Buy the ASUS ProArt PA32UCR on:
Suggested Article: ASUS ProART PA279CV Monitor Review – A Display for Professionals
Is This A Gaming Monitor?
In short, not particularly. While this monitor does have an impressive spec sheet, the 60Hz refresh rate is enough alone to rule it out for most gamers. The ProArt series monitors are not designed for gaming. Instead, they are tailored towards content creation that requires pinpoint image details that will fly over the heads of those unfamiliar with colour gamuts or HDR. As a result, there are a lot of features on this monitor that will be undesirable to gamers, such as a 5ms response time, absence of a HDMI 2.1 port, and lack of support for FreeSync and G Sync compatibility. If you are looking for a display for playing games, take a look at some alternative 4K monitors that are made specifically for gamers.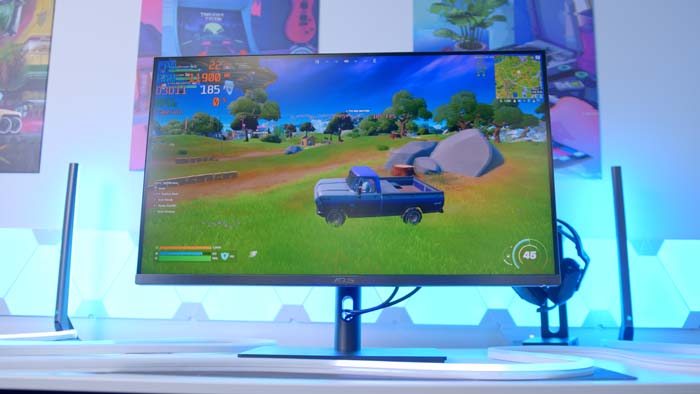 The Importance of Colour
Colour is an extremely complex spectrum that most people only scrape the surface of during their day-to-day lives. Most of us can distinguish a light blue from a dark blue, but people that work with colours, such as professional designers and editors, have a greater understanding of the intricacies behind each colour, allowing them to produce pinpoint imagery and content. So what are the crucial aspects to consider when working with colour? And what features does the ASUS ProArt PA32UCR possess to help?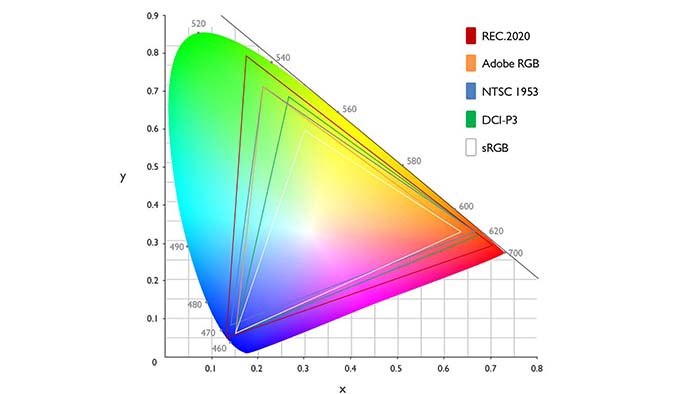 When working with colour, the first thing to understand is the colour gamut on your display. A colour gamut can be summed up as the range of colours that a device is able to produce from the RGB spectrum. Each individual colour has a specific number of red, green, and blue (RGB) bits in order to create a unique tone. sRGB is the lowest and most common colour gamut, whilst REC.2020 is the gamut that provides the highest range of colours. Companies often use percentages to portray how much of each colour gamut their monitors can display. What makes the PA32UCR a great choice for colour accuracy is the fact it supports sRGB (100%), DCI-P3 (98%), Adobe RGB (99.5%), and REC. 2020 (87%) colour spaces. This means you have access to a wider range of colours compared to other displays, and the colour gamut can be changed to suit the needs of a specific type of content.
Another important aspect when working with colour is accuracy. Having a wide range of colours is important, but a display that lacks colour accuracy will show an image that isn't true-to-life, which causes issues when translating this content onto other displays or formats. The colour accuracy on a display can be measured using Delta E (∆E), which calculates the difference between the input colour and the colour reproduced from the display. The lower the Delta E, the greater the colour accuracy. Generally speaking, the desirable measurement for a colour accurate monitor is Delta E of 2 or less, as this is the point where the difference becomes less than what the human eye can see. The ProArt PA32UCR goes above and beyond by producing a colour accuracy of ΔE < 1, meaning that the colours will represented on the display as they were intended.
ASUS ProArt PA32UCR Design & Aesthetics
Moving onto what you will see surrounding the screen, the design of the ProArt PA32UCR reflects the professional image that the display creates. This monitor is built to look great in any working environment, with the functionality to boot. Despite being predominantly made from plastic, each part has its own aesthetic that makes them stand out. A highlight for me is the back of the monitor, which is comprised of a backplate with a brushed surface, a chrome ASUS logo, and metallic circle to encompass the mount for the included stand.
Speaking of the stand, it has a slender design that won't feel too intrusive on a workspace. The base does take up a lot of room, but it is also flat, meaning you can easily pop small items on there to save some desk space. Also, the whole in the middle of the stand offers a neat way to connect cables up to the monitor, removing one step from the cable management process.
On top of the premium aesthetics, the ProArt PA32UCR has plenty of functionality features that will offer some nice quality-of-life improvements. The stand provides plenty of adjustment options, letting you tilt, lift, rotate, and swivel to find the perfect viewing angle. Also, if the stand is not to your liking, then the ProArt PA32UCR is wall-mountable.
The main issue with the ProArt PA32UCR is the size and weight. This monitor is extremely heavy, which makes moving it around or adjusting the angles a chore. Compared to typical gaming monitors, the design of the PA32UCR is big in size but reserved in nature. This won't be an issue for most people, but this could be something to consider if you like to move your monitors around a lot, or if you're looking to attach it to a monitor arm.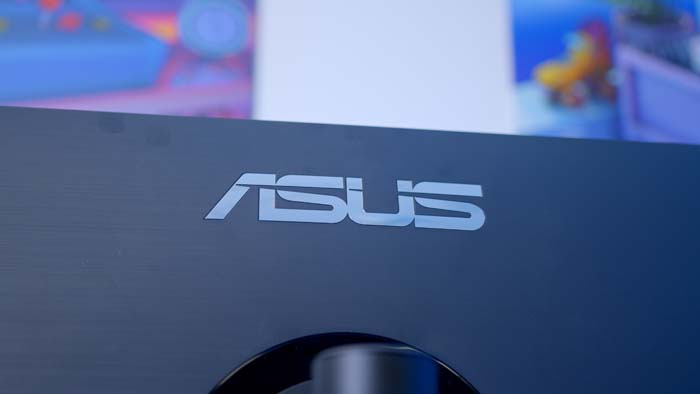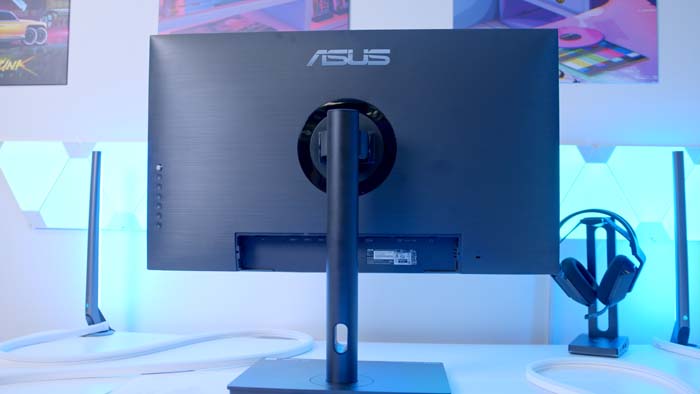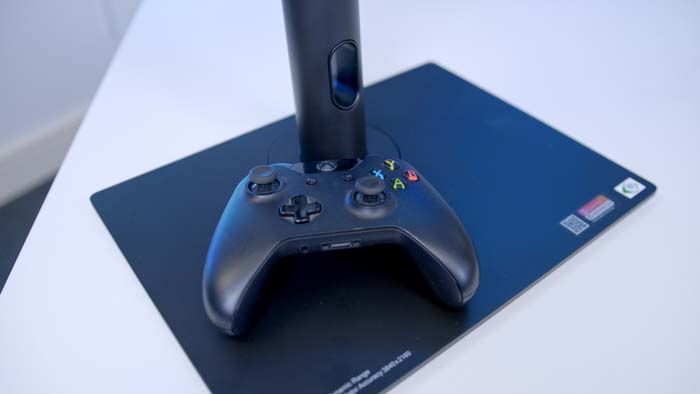 ASUS ProArt PA32UCR Colour Performance
In order to test whether the colour accuracy statistics for this monitor were true, we calibrated the display using the Datacolour SpyderX, a device commonly used by professional photographers and designers to examine a display's colour profile and adjust the output to provide the most accurate image quality possible.
For our testing, we decided to examine the percentage of sRGB, AdobeRGB, and DCI-P3 present on the ProArt PA32UCR. To add a point of comparison, we also calibrated the NZXT32Q using the same methodology. We decided to use this monitor as a control unit for this test because it is the monitor that I use on a daily basis in the office, and is also a display that has the typical specs found within a 1440p gaming monitor.
[smartslider3 slider="60″]
As you can see from the results below, the ProArt PA32UCR provided greater colour accuracy when compared to our control display. Both managed to acheive 100% accuracy on sRGB, which is to be expected from most modern displays. However, the ProArt monitor also got 100% from AdobeRGB, which is significantly more than the 84% on the NZXT monitor. The only negative we stumbled across during the testing was the results from DCI-P3. In this test, the ProArt PA32UCR received a score of 94%, which is 4% less than what is advertised. While it is possible that this may have been due to our chosen testing methods, this was the only colour gamut that failed to reach the expected result.
ASUS ProArt PA32UCR Features
We've already mentioned a lot of the main features for this during the explanation of colour, but the ProArt PA32UCR has a lot more to offer within a professional setting. Below is a list of the key features you will find on the ProArt PA32UCR.
4K HDR Resolution
In order to optimise the use of the stellar colour accuracy, the ProArt PA32UCR comes with a 4K display. This allows for a sharp image that produces clear visuals on smaller items that appear on screen. To further enhance visual fidelity, this monitor supports multiple HDR modes for more clarity when fine-tuning both images and video.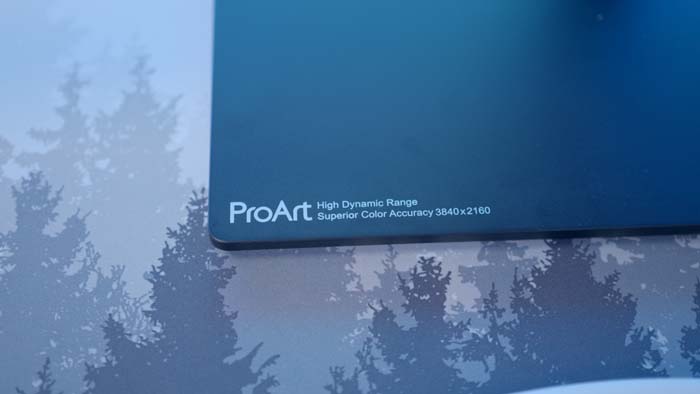 mini-LED Quantum Dot Display
The brightness on the ProArt PA32UCR is also rather impressive thanks to the mini-LED and quantum dot panels within the display. With the smaller LEDs, more light sources can be packed into the display than a normal panel, creating an image that can reach up to 1000 nits of brightness. The mini-LEDs also increases control over the backlighting, allowing for greater contrasts and clarity.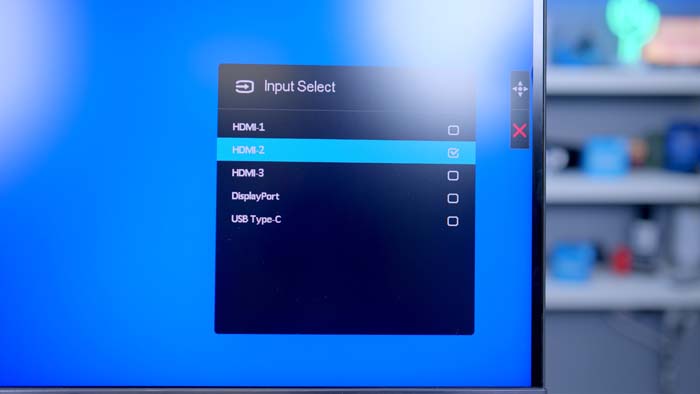 ASUS ProArt OSD & Colour Calibration
The OSD on this monitor adds more versatility to both the hardware and software. Along with the typical multidirectional stick that is found on most modern monitors, the PA32UCR has an additional 6 buttons underneath, with one acting as a designated power button. This allows for quick access for certain settings or modes, making navigation easier once you get to grips with it. Alternatively, the ProArt Calibration 2.0 software can be used to alter settings, store colour profiles, ands re-calibrate each colour gamut.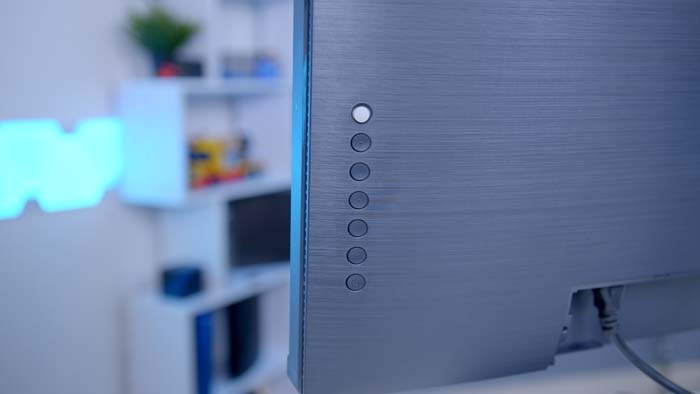 USB-C Connectivity
In terms of connectivity, the ProArt PA32UCR has a variety of options. Perhaps the most useful of these is the USB-C port which supports a DisplayPort signal, as this can be used to easily connect the monitor to a Mac or modern Windows laptop. Whilst it's a shame that the HDMI ports are not 2.1 for improved gaming, the ProArt PA32UCR does include 3 HDMI 2.0 ports, along with a DisplayPort 1.2 option. For audio and peripherals, this monitor has 3 USB ports as well as a headphone jack.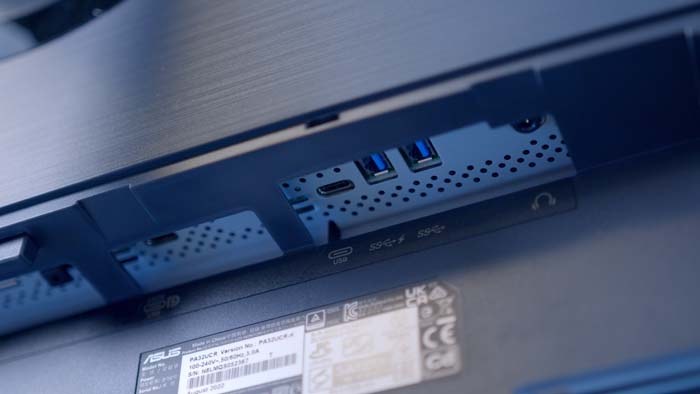 Conclusion
Features

Design

Colour Accuracy

Value For Money
Summary
Overall, the ASUS ProArt PA32UCR fits a particular mould, and fits it well. Whilst it won't appeal to everyone, designers, editors, and any other professionals that deal with colour will struggle to find a monitor that provides a similar performance at the price point. Along with typical features you would find on any high-end monitor such as a 4K resolution and quantum dot design, the ProArt PA32UCR has exceptional image quality thanks to the numerous colour gamuts and ΔE < 1 colour accuracy. The professional performance is matched with a design that will blend into any working environment. Whilst the monitor is rather heavy and takes up a lot of space, it will be a welcomed addition to the workspace of any designer or editor.  
Pros
✅ 4K IPR Display with HDR
✅ Precise ΔE < 1 colour accuracy 
✅ Lots of adjustment and connection options
Cons
❌ Only suitable for specific professions
❌ Heavy and takes up a lot of space
❌ Expensive for a restricted use monitor