New Tears of the Kingdom Trailer
After receiving multiple delays, we have finally learnt more about the much anticipated next installment in the Zelda franchise. At the end of their September 2022 Direct, host and Executive Officer, Yoshiaki Koizumi, told viewers to look at one final trailer.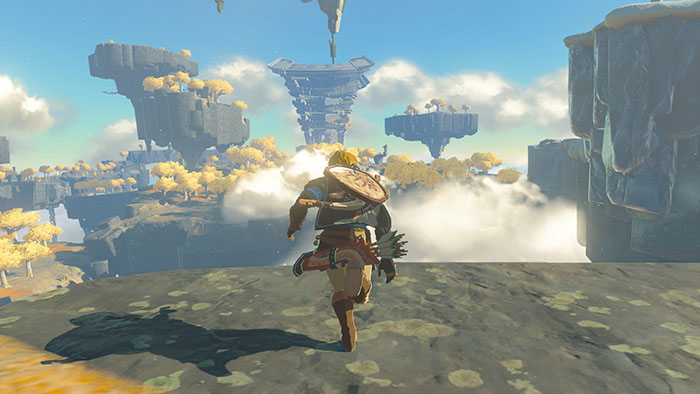 As expected, this trailer was for the Breath of the Wild sequel. The last time we saw any footage for the game was back in June 2021. Whilst the previous trailer offered insight into the scenery and story, the latest clip gave fans some more solid clues as to what to expect from the sequel.
Along with unveiling the title and release date for the first time, the trailer showed off some new gameplay elements that Tears of the Kingdom will introduce to the series. We see Link run and jump off a floating island. These floating islands seem to be the biggest change to Hyrule after the events of Breath of the Wild. Previous trailers suggests this levitation act is the work of Calamity Ganon, the villain of the last game.
Other parts of the trailer offer a sneak peek into a new time manipulation mechanics, a mysterious god-like figure, and a replacement glider. These hints are sure to have avid players scratching their heads for a while as they try to uncover more cryptic messages within the 90 second trailer.
Other Direct Announcements
Whilst Tears of the Kingdom took all the headlines, there were plenty of other announcements made during the most recent Nintendo Direct. In typical fashion, there were non-stop first looks and updates throughout the presentation.
Some of the most most noteworthy segments included a trailer for the new Fire Emblem game, the announcement of Pikmin 4, and news on an Octopath Traveler sequel. There were also plenty of updates and additional content for released titles such as Mario Kart, Splatoon 3, and Mario Strikers: Battle League.
Nintendo 64 fans will be pleased to hear that a number of classics are being added to Nintendo Switch Online. The upcoming batch of games has the first 3 Mario Party titles, along with Pilotwings, Excitebike, 1080 Snowboarding, and Pokémon Stadium 1 & 2. Nintendo also confirmed that Goldeneye 007 would make its way to the platform and will feature online play.
If you want to know all the details from the latest Nintendo Direct, you can watch the full presentation above, or visit the Nintendo UK YouTube channel.