Introduction
The gaming monitor market has a myriad of options that can make choosing the best one for you an outright complicated undertaking. We've seen a wide range of panel types, refresh rates and other principal features be introduced over the past few year, with manufacturers constantly innovating and producing new products.
The burning question that inevitably follows this plethora of choice is how you go about picking out a good monitor for your PC build. In today's Buyers Guide we'll be taking an in-depth look at the features you should look out for when buying a monitor, and some of our favourites.
Suggested Article: Alienware AW3423DW Gaming Monitor Review – The Best Gaming Monitor Ever.
What is a Monitor
First of all, let's start off with covering what a monitor actually is. You might hear people refer to a monitor as a display or a screen. Although these are correct, the technical name is 'Monitor'. Quite simply a monitor outputs your GPU's display information to a panel that you can see.
Your graphics card will constantly be processing new text and images from the data sent by your CPU, transmitting this through the display cable connected to your monitor.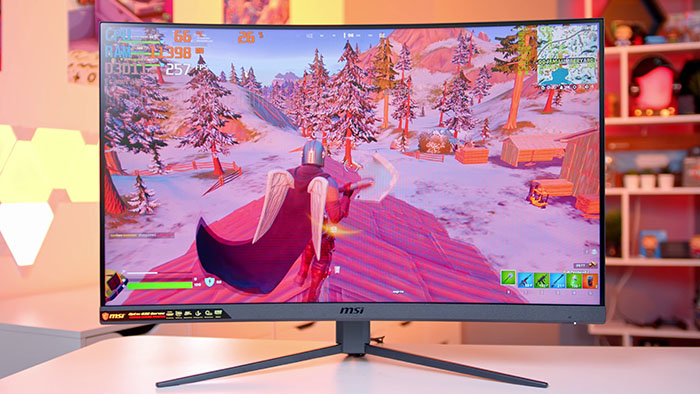 Your monitor then outputs this image using small pixels of light – each cable of lighting up a myriad of different colours. Ultimately, all monitors will vary significantly, and the way they display the data to their respective panel will be different, but in practicality their purpose is the same.
Panel Types
One of the areas we should look at are the different types of panels available on the market. These panels have different characteristics and it is worth looking at which panel type will suit you better based on what you want out of your build.
TN Panel
Known as 'Twisted Nematic', the TN panel is cheapest out of the bunch, but offers very good response times. TN panels are geared more towards gaming, especially if you play fast-paced first person shooters, as you'll be able to get high refresh rates, very low input lag and low response times. But the caveat here is that your viewing angles aren't particularly great and your colour accuracy and fidelity will be lower overall.
Our TN Recommended Pick: LG UltraGear 24GN53A-B
LG's UltraGear line-up provides a nice mix of gaming performance combined with visual fidelity. This monitor is 24 inches clocking in at 144Hz refresh rate with a 1ms response time. If you want a good quality gaming monitor, but you're on a budget we'd definitely recommend picking this monitor up to get your started on your next PC build!
Buy the LG UltraGear 24GN53A-B from:
---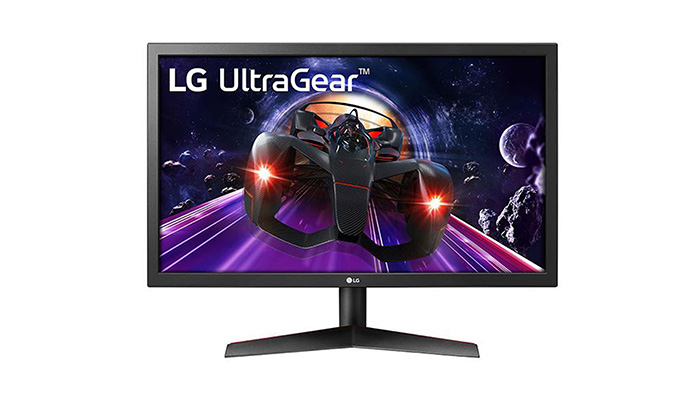 VA Panel
Vertical Alignment panels are the middle ground between TN and IPS. Here you have a good mix of refresh rates with high-end VA panels offering better speeds, but your response time will be quite long here. So if you're planning on playing fast-paced games on a VA panel it might be worth shopping around to see what your options are. VA panels generally have better viewing angles and can be better on the colour front with their contrast options being some of the best available.
Our VA Recommended Pick: MSI Optix G27C6
MSI's Optix G27C6 is a curved display with an awesome VA panel. Offering a 165Hz refresh rate, 1ms response time, and a frameless design, this monitor provides a premium experience. With AMD's FreeSync technology you'll also have a buttery smooth experience with minimal tearing and stutters during your games.
Buy the MSI Optix G27C6 from:
---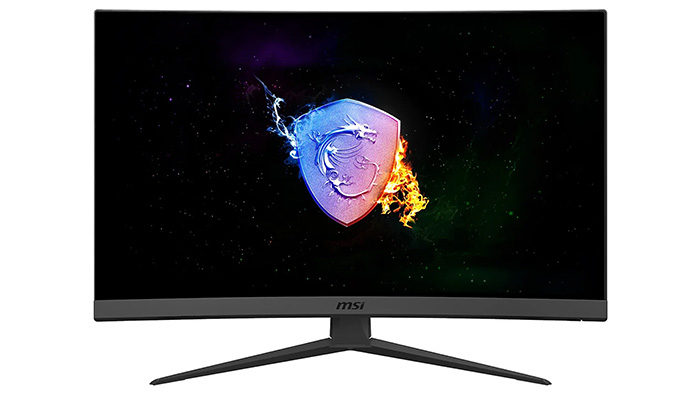 IPS Panel
Before QD/OLED panels, IPS (in-plane switching) was the king for display and colour accuracy. If you're planning on building a workstation PC you'll probably want to pick up an IPS panel over TN and VA. In terms of gaming, IPS panels can be a bit hit and miss when it comes to refresh rates. You could end up paying a significant amount to find a gaming-quality IPS panel with both good response times, low input lag and high refresh rates.
Our IPS Recommended Pick: Gigabyte AORUS FI27Q
Gigabyte's FI27Q is the cream of the crop when it comes to IPS panels. With a speedy 165Hz refresh rate, 1ms response time you'll have no issues when it comes to smooth gameplay. This monitor also has VESA certified HDR, meaning you'll have incredible contrast and colour accuracy across the board making this monitor great for visually stunning games. To top it off, you've also got a built-in LED to add some extra flair to your setup.
Buy the Gigabyte AORUS FI27Q from:
---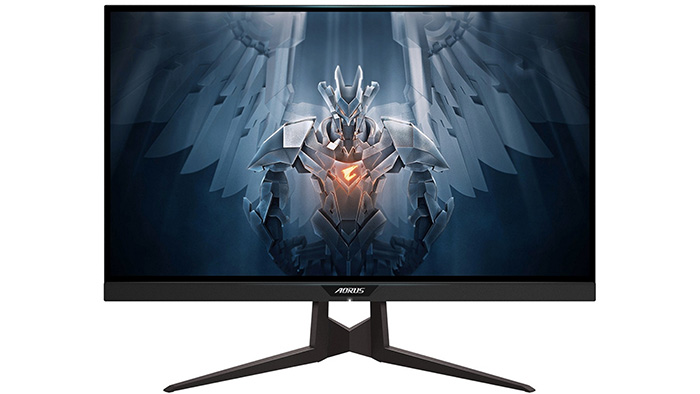 QD/OLED
QD/OLED panels are the holy grail of image quality. Monitors like the Alienware AW3423DW are incredible when it comes down to colour accuracy and visual fidelity. These monitors generally aren't geared towards gaming, but you can pick them up for a premium price tag. Quantum Dot and OLED panels are definitely a newer entrant to the market but they are clear winners for colour and image quality.
Our QD/OLED Recommended Pick: Alienware AW3423DW
Alienware's AW3423DW is the king of all monitors. We've taken a look at this beast before, but it has pretty much every feature you could ask for. A 34 inch curved display, 3440 by 1440 resolution, 21:9 aspect ratio, G Sync Ultimate compatibility, and the panel is a glorious and vibrant QD-OLED display. Needless to say this monitor is an incredible piece of technology, so if you've got the money its definitely worth picking up!
Buy the Alienware AW2334DW from:
---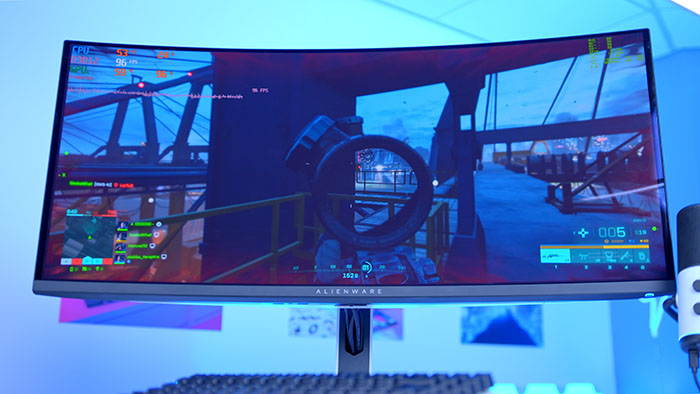 Features to Look Out For
With the technology of monitors constantly improving year after year, there are a wide range of features that these displays offer consumers that can make certain choices a must-have. We've picked out some of the most important features you should look out for when it comes to buying a monitor.
Curved Display
Curved monitors are much easier on the eyes to look at. With a curved panel your eyes can take in everything at once without loads of strain as the display fits better within your field of view. Even monitors with a slight curve are generally better than flat panels for the sake of strain. A couple of points to be aware of with curved monitors is that they tend to be slightly more expensive, and wall mounting can be somewhat problematic with the curvature.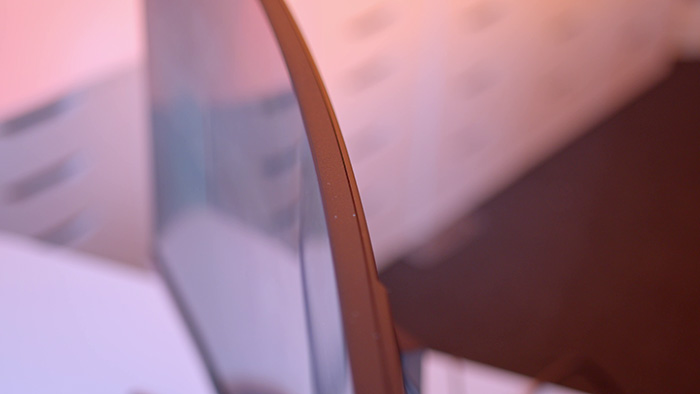 Refresh Rate
The refresh rate of your monitor essentially determines the amount of frames per second that your monitor can display. The higher the refresh rate, the more frames can be theoretically displayed in a given second. Many consumers tend to stop at refresh rate, and if the number is high they're happy, but you should take a second to think before stopping here.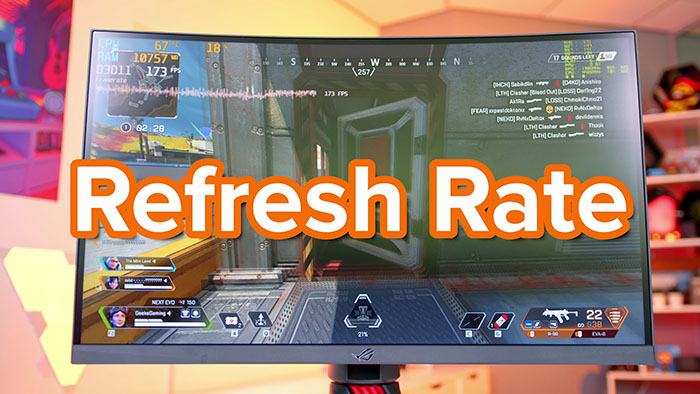 The one major caveat to having a higher refresh rate is your need a good GPU to supplement the performance. If you want your monitor to be constantly running at 165Hz or higher, you'll want your game to be running at the same FPS or higher. If you can't hit those frames it might be worth picking a lower refresh rate monitor, or perhaps investing in a component upgrade later down the line.
Response Time
The response time of a monitor is the processing delay that takes place when the display changes the colours of a pixel. The best way to look at response time, is the lower the number, the smoother your gameplay or application will be. At 0.1ms to 2ms the difference is negligible but above this you'll start to notice some delay. Pair a quick response with with a high refresh rate and you'll have a buttery smooth gaming experience.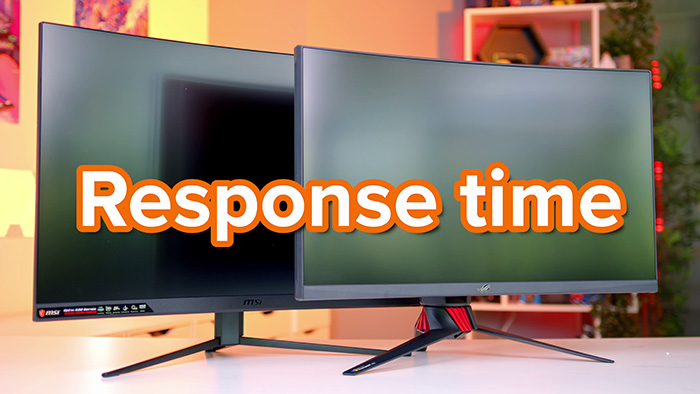 Resolution
Monitors come in three resolutions, with these being 1080p, 1440p and 4K. The higher you go, the sharper the image quality will be. With this, you will of course see the price jumps up significantly with higher resolutions. If you have a good enough GPU to support it, 1440p is the way to go as you get a nice mix of sharp image quality but without a huge performance overhead that would come with 4K gaming.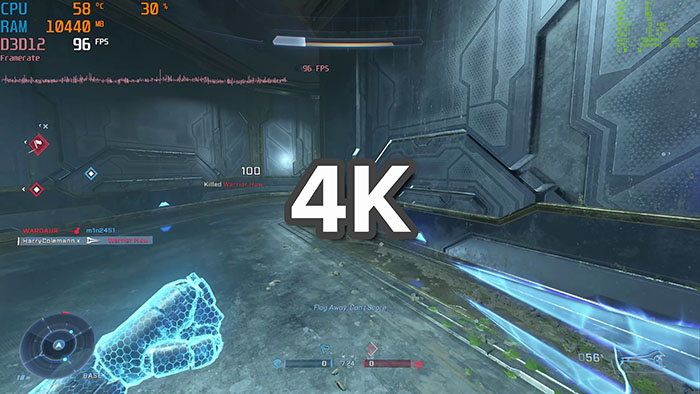 Pixel Density
Pixel density works in combination with resolution whereby, the higher the pixel density is, the better perceived image quality. As an example, a 27 inch 1440p monitor will look much better than a 40 inch 1440p monitor as the pixels are more densely packed together. It is often better to pick up a monitor at a lower resolution with higher pixel density, than to jump straight to 4K with the added performance overhead on your GPU.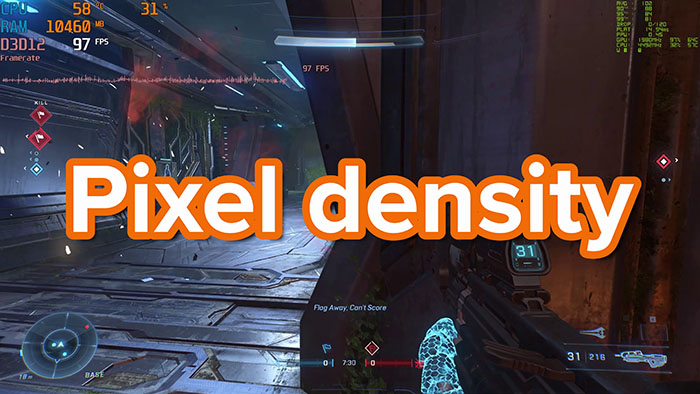 Other Features
We've covered the primary features of the display itself, but monitors have plenty more to offer overall. If you want a varied choice of rear IO on your monitor you'll want to check this out beforehand as some monitors on the cheaper side may not have USB ports, or even a headphone jack.
Another point to consider is mounting options. Some monitors come with VESA mount support and some don't, and as we touched on before if you're planning on wall mounting a curved monitor you may be faced with some difficulty.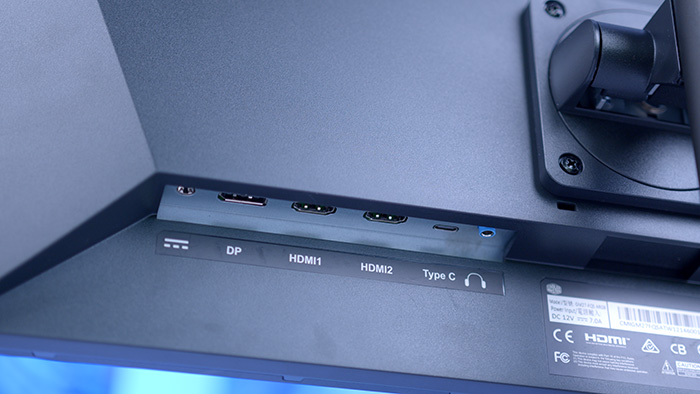 Video