Introduction
For a PC gamer, a mouse is one of the most essential parts to any gaming setup. After the monitor and system itself, the mouse is the most frequently used part of any gaming setup. Because of this, it is important to find an option that suites your play style, along with the daily needs.
There are a wide range of high-quality gaming mice available right now, which can make it extremely difficult to pick out the best choice for you. One of the first choices any prospective mouse user will need to decide is whether they would prefer a wired or wireless connection.
In this buyers guide, we'll be breaking down the benefits of a wireless gaming mouse, the key features to look out for, along with our recommendations.
Suggested Article: Best Gaming Mice to Buy Under $75
Our Recommendations
Now, it's time to have a look at some of the best wireless gaming mice on the market. We've included a range of mice that will be suitable for different types of gamers, so you should be able to find one that suits your needs.
1. Logitech G502 X Plus
👑 The best high-end wireless gaming mouse.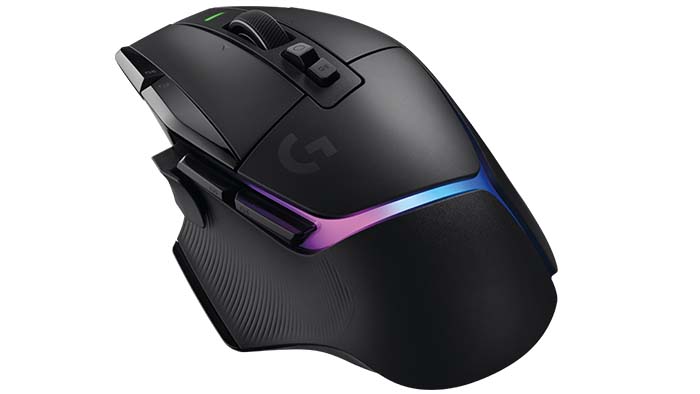 Introduction
Starting off, we have one of the best gaming mice on the market. For years, the Logitech G502 has been praised within the gaming community for its ergonomic design, solid functionality, and incredible performance. Then, earlier this year, Logitech released an upgraded version, the G502 X Plus. This wireless mouse revises the shape of the G502 into a more slender form factor, with the new rendition also including a RGB strip along the front.
For a gaming mouse, the G502 X Plus is reasonably heavy at 104 grams, which is mainly due to the 13 programmable buttons included in the mouse. Despite the heavier size, there are plenty of features on this mouse that will appeal to competitive players. For example, the included adjustable DPI-shift button provides a quick way to switch to a lower sensitivity for a better aim, but this button is also replaceable for those not interested in first-person shooters.
In terms of performance, the G502 X Plus is equipped with Logitech's latest HERO 25K sensor, as well as LIGHTSPEED wireless connectivity. These features provide a smooth gaming experience that doesn't suffer from input lag and lasts for up to 130 hours. This is easily enough for a week's worth of gaming, and pairing the mouse up with a POWERPLAY mousepad, you won't need to worry about running out of charge again.
Key Specs
| Key Specs | Logitech G502 X Plus |
| --- | --- |
| Weight | 106g |
| Max DPI | 25,600 |
| Max Polling Rate | 1000Hz |
| Programmable Buttons | 13 |
| Connectivity | 2.4 GHz wireless, USB-C |
| Max Battery Life | 130 hours |
| RGB | Yes |
| Recommended Grip Style | Right-handed, palm, claw |
Things We Like
Lots of programmable buttons: With a focus on functionality, this mouse provides plenty of ways to create shortcuts that can make complicated in-game actions much easier to execute. Whilst there are other gaming mice that offer more programmable buttons, the G502 X Plus strikes the best balance between additional inputs and optimal performance.
Strong performance: As one of the most luxurious options on the market, you would expect this mouse to have top-tier performance. Luckily, the G502 X Plus doesn't disappoint, providing a DPI rating that eclipses most competitive-based mice and low-latency connectivity via Logitech's LIGHTSPEED.
Things We Don't Like
Price: The performance and functionality benefits on this design are going to appeal to most gamers, acting as the perfect choice for gamers that like to play a variety of different games. However, this versatility requires a fairly heavy investment that will be too expensive for most gamers.
Right-handed design: The only type of gamers that won't be able to enjoy the benefits of this mouse are left-handers, as the G502 X Plus has a strictly right-handed design. Whilst this greatly enhances the ergonomics for right-handers during long gaming sessions, it makes this design almost impossible for lefties.
Summary
To put it simply, the Logitech G502 X Plus is one of the best gaming mice you can buy right now, especially for gamers that like to play a a range of different titles. Combining top-tier wireless performance with a functional design that looks and feels great, this mouse is the perfect all-rounder. Unfortunately, these features come with a premium price tag and a strictly right-handed design, but most gaming enthusiasts will benefit greatly from making this investment.
Pros
Great wireless performance
Lots of customisation
Long-lasting battery
Cons
Very expensive
Heavy for a gaming mouse
Only for right-handed gamers
Where to Buy
Buy the Logitech G502 X Plus on:
2. HyperX Pulsefire Haste Wireless
👑 The best value wireless gaming mouse.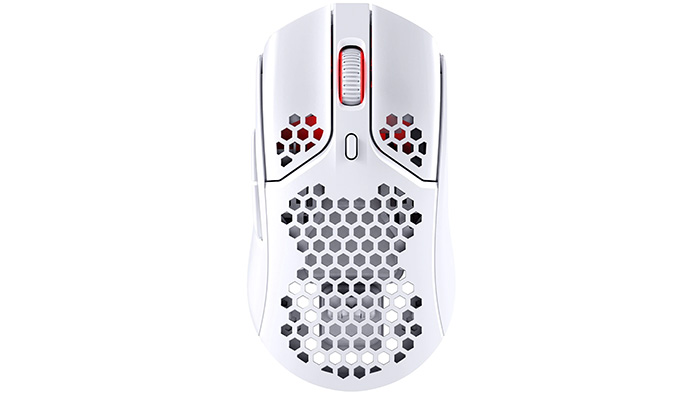 Introduction
Next up, we have a lightweight mid-range mouse from HyperX that is designed for competitive gaming, the Pulsefire Haste Wireless. Weighing in at just under 59 grams, the Pulsefire Haste uses a hex shell design to reduce the weight down as much as possible. However, the cut-outs are limited to the centre of the shell to ensure that the mouse remains strong and durable. The hollow cut-outs on the Pulsefire Haste also provides extra ventilation to reduce the impact of sweat and dust build-up during extensive gaming sessions. And don't worry, if your hand do start to sweat, then the Pulsefire Haste is also IP55 water and dust resistant.
However, the main focus of this mouse is to provide competitive advantages at a reasonable price. If this performance-based approach wasn't apparent enough, the Pulsefire Haste comes with grip tapes included in the package. These grips can be attached to the left and right mouse buttons, as well as the sides for added control with minimal weight gain. To match the theme on the shell, these grips include a honeycomb pattern. This creates a nice contrasting effect around the case, which looks even better when the RGB starts shining through.
The Pulsefire Haste includes a 16K DPI sensor, 6 programmable buttons, and lasts for up to 100 hours of playtime. Whilst this isn't towards the high-end in terms of performance for wireless gaming mice, it will be enough to satisfy the needs of most gamers.
Key Specs
| Key Specs | HyperX Pulsefire Haste Wireless |
| --- | --- |
| Weight | 59g |
| Max DPI | 16,000 |
| Max Polling Rate | 1000Hz |
| Programmable Buttons | 6 |
| Connectivity | 2.4 GHz wireless, USB-C |
| Max Battery Life | 100 hours |
| RGB | Yes |
| Recommended Grip Style | Ambidextrous, palm, claw, fingertip |
Things We Like
Great value for money: The retail price of the HyperX Pulsefire Haste places it into the mid-range category for gaming mice, but it is frequently available on sale. If you are interested in picking up this mouse, we would suggest waiting for a price reduction, as it will feel like an absolute steal!
Lightweight design: As this design is targeted towards competitive gamers, the lightweight design makes extreme mouse movements a lot easier. Paired with a high DPI and polling rate, this wireless mouse is a great option for FPS gamers.
Things We Don't Like
RGB lighting: Despite having a hollow shell, which typically causes RGB lighting to be brighter than solid shells, the RGB lighting remains fairly dull compared to other options on this list. Whilst this -in theory- won't affect gaming performance, lots of gamers look for strong RGB products in order to improve the overall gaming experience.
Performance: The specs on this wireless mouse will be more than enough to satisfy the needs of most gamers, but it does fall short when compared to other options on this list. Therefore, any gamers wanting a competitive edge might want to consider the alternatives.
Summary
Overall, the HyperX Pulsefire Haste Wireless is a choice that offers great value for competitive gamers. The lightweight honeycomb design and high-quality performance is provides a smooth gaming experience, even during the most intense showdowns. Also, the size and shape of this mouse caters for all grip types, meaning you don't have to worry about this mouse feeling uncomfortable over time. This mouse just falls short of the most expensive options on the market, but is available for a significantly lower price point.
Pros
Lightweight design
Dust & water resistant
Great value
Cons
Better performance options available
Hollow design not for everyone
RGB is pretty lacklustre
Where to Buy
Buy the HyperX Pulsefire Haste on:
3. Corsair Harpoon RGB Wireless
👑 The best budget wireless gaming mouse.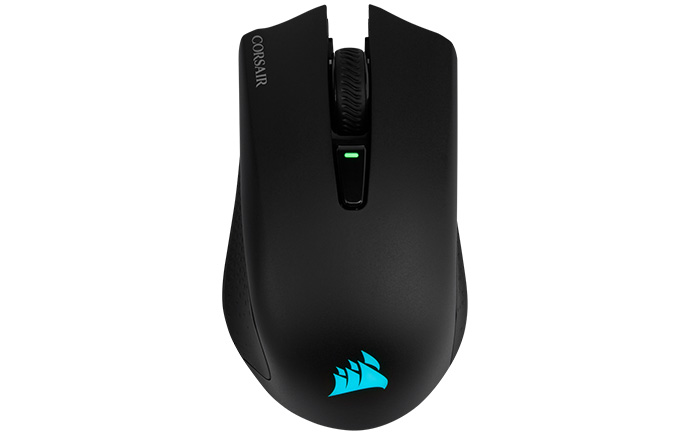 Introduction
Coming in at the lower end in terms of pricing, we have the Corsair Harpoon RGB Wireless. Whilst Corsair have a range of fairly budget wireless options to choose from, we've opted for the Harpoon this time around. Designed with claw grip users in mind, the Harpoon is a good entry-level option that keeps the design simple to streamline accessibility. The smaller form factor has a all-black shell which is accented by the RGB Corsair logo on the bottom of the mouse. This subtle design will fit into most setups, but doesn't exactly set the world on fire. Although, the rubber grips on the side does provide some extra comfort.
In terms of performance, the Harpoon's budget approach restricts the performance capabilities to an extent, but the numbers should be enough for beginners that are not looking to play strictly competitive titles. With Corsair's Slipstream technology, the Harpoon has a low latency that results in an ultra-fast response time of less than 1ms, which is a great addition for gamers looking for a competitive advantage from time-to-time.
However, what makes this mouse a great budget option is its adaptability. The Harpoon includes both Bluetooth and 2.4GHz USB wireless connectivity, along with the ability to use a wired connection, making it easy to carry on gaming no matter what happens. In addition, the compatibility with Corsair's iCUE software makes it easy to adjust the performance settings and RGB lighting. Whilst the 60 hours of battery life is quite low in comparison to other options available, it should be enough to last for multiple gaming sessions in a row.
| Key Specs | Corsair Harpoon RGB Wireless |
| --- | --- |
| Weight | 99g |
| Max DPI | 10,000 |
| Max Polling Rate | 1000Hz |
| Programmable Buttons | 6 |
| Connectivity | 2.4 GHz wireless, Bluetooth, USB |
| Max Battery Life | 60 hours |
| RGB | Yes |
| Recommended Grip Style | Right-handed, claw |
Things We Like
Versatile connectivity: One of the main advantages of wireless gaming mice over wired alternatives is the increased portability and connectivity options. This mouse takes that philosophy up a notch by including Bluetooth, as it allows gamers to connect to multiple devices at once, and switch between them seamlessly.
Corsair iCUE: We've gone on record numerous times praising the usability and general design of Corsair's iCUE software. Because of this, we're always happy to see a product like this mouse which utilises the software, as this makes lighting effects and performance settings easy to customise.
Things We Don't Like
Lower performance: Budget wireless peripherals are a lot more restricted than wired options, which leads to some features being sacrificed in order to reach the lower price point. One of the sacrifices made in this design is the performance, resulting in a DPI rating that struggles to compete with a lot of cheaper wired options available.
Design restrictions: Another limitation that is a consequence of the cheaper pricing is the design. Along with weighing in at a fairly heavy 99 grams, the form factor on this mouse is a lot chunkier than most designs. As a result, we'd only recommend this design for right-handed gamers that use a claw grip.
Summary
Anyone looking for a cheap and versatile wireless gaming mouse should consider the Corsair Harpoon, as it is a great choice for entry-level gamers. With a robust design that has multiple ways to connect to devices, this mouse could also make for a cheap secondary option to take with you whilst travelling. Whilst the lower price point does limit the performance and amount of features compared to most wireless options, this mouse packs enough of a punch to offer a satisfying gaming experience.
Pros
Clean & subtle design
Versatile connectivity options
Corsair iCUE compatible
Cons
Lower DPI than other options
Relatively low battery life
Too heavy for competitive games
Where to Buy
Buy the Corsair Harpoon RGB Wireless on:
4. Razer Viper V2 Pro
👑 The best wireless gaming mouse for Esports.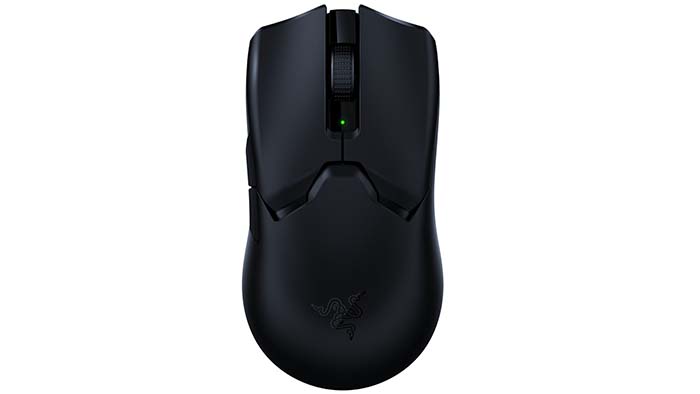 Introduction
For anyone looking for a wireless mouse that provides optimal performance in Esports titles, then look no further than the Razer Viper V2 Pro. Razer's Viper series of gaming mice are renowned for its high-quality performance, and this revision is the best offering to date. The design of the Viper matches the professional performance with a stealthy black or white shell that highlights the jagged shape on the left and right click buttons. This stealthier approach does come at the cost of RGB lighting, which is bound to disappoint the RGB lovers out there.
Whilst the Viper V2 Pro is tailored towards right-handed gamers, the ambidextrous design does make it possible to use this mouse with your left-hand, which is a trait that can be overlooked in a lot of mouse designs. But most players interested in picking up this mouse will be less interested in the design as long as the performance is up to scratch.
And it's safe to say that the Viper V2 Pro does not disappoint. This mouse is packed with features designed to give gamers a competitive edge. For example, this mouse has a 30K DPI sensor, providing the best mouse movement accuracy on the market. Paired with the 58g lightweight form factor and low latency from Razer's Hyperspeed wireless technology, this mouse offers performance benefits that you can't find elsewhere.
Whilst there are plenty of sacrifices made to functionality, the Viper V2 Pro's focus on makes it a perfect companion for die-hard competitive gamers looking for any advantage they can get.
| Key Specs | Razer Viper V2 Pro |
| --- | --- |
| Weight | 58g |
| Max DPI | 30,000 |
| Max Polling Rate | 4000Hz |
| Programmable Buttons | 5 |
| Connectivity | 2.4 GHz wireless, USB-C |
| Max Battery Life | 80 hours |
| RGB | No |
| Recommended Grip Style | Ambidextrous, claw, fingertip |
Things We Like
Leading performance: For those gamers wanting the best performance possible for competitive titles, this wireless mouse is head and shoulders above the rest. Along with the whopping 30K DPI sensor, the Viper V2 Pro has a 4K polling rate, which leads to ultra-responsive gameplay.
Versatile design: Ambidextrous design are usually the preferred choice for Esports titles, not only due to their superior support for multiple grips, but also due to the even weight distribution. The symmetrical shape of these designs allows for more control over mouse movements, leading to greater accuracy and more consistent performance.
Things We Don't Like
Pricing: In order to receive the industry-leading performance specs available on this wireless design, gamers should be prepared to spend a significant chunk of cash on the Viper V2 Pro. Unfortunately, this price is steep enough to make it too expensive for the majority of gamers.
Lack of RGB: Most of the features on the Viper V2 Pro are at least above the average requirements for wireless gaming mice. However, the weak spot of this design is the lack of RGB lighting. Some gamers may like the stealthier look, but having the option of a brighter look would make this mouse more appealing to gaming enthusiasts and RGB lovers.
Summary
The Razer Viper Pro V2 is a design that is the leading the charge in terms of what gaming performance is possible in wireless mice. It appears that every design choice for this mouse has been made with optimal gaming performance in mind, as the Viper V2 Pro beats the competition in most categories, making it the best choice for competitive scenarios. However, these enhancements come with a fairly hefty price tag, and a lack of design features such as RGB lighting.
Pros
Elite 30K DPI sensor
Ambidextrous design
Great performance
Cons
Expensive for included features
Lack of programmable buttons
No RGB Lighting
Where to Buy
Buy the Razer Viper V2 Pro on:
5. Glorious Model O Wireless
👑 The best wireless gaming mouse design.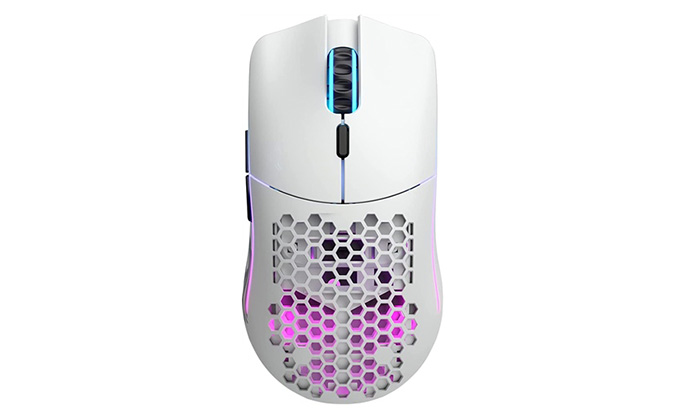 Introduction
Most gamers will be familiar with brands such as Corsair and Logitech, but one lesser-known brand that has been growing in popularity is Glorious. As a brand that focusses purely on gaming peripherals, Glorious appear to value quality over quantity. Their range of mice is a great example of this, with the Model O wireless being our favourite amongst the selection. This lightweight, ambidextrous mouse is a great option for competitive gamers that rivals the performance of the big brands for a fraction of the price. And whilst the base design offers decent performance and design features, there are a number of add-ons that can be used to enhance the gaming experience further.
In order to reduce the weight to a fairly light 69 grams, the Model O Wireless adopts a honeycomb design on the top of the shell. On top of reducing weight, this design helps with airflow when gaming to stop your hands from getting clammy and horrible, and it allows the RGB lighting along the side to stand out. There is also RGB on top of the scroll-wheel, which is a nice touch.
Performance-wise, the Model O Wireless includes their BAMF sensor, which possesses an impressive 19K DPI, offering plenty of control over mouse movement and sensitivity. In addition, the low latency 2.4GHz wireless connections feels pretty responsive and rarely suffers from input lag or other connectivity issues. For further adjustments to inputs, settings, and lighting, the Glorious Core software opens up more customisation options such as DPI stages and the ability to save multiple profiles.
The Glorious Model O Wireless offers a pretty good balance of performance and functionality, and definitely gives the offerings from the bigger brands a run for their money.
| Key Specs | Glorious Model O Wireless |
| --- | --- |
| Weight | 69g |
| Max DPI | 19,000 |
| Max Polling Rate | 1000Hz |
| Programmable Buttons | 6 |
| Connectivity | 2.4 GHz wireless, USB-C |
| Max Battery Life | 71 hours |
| RGB | Yes |
| Recommended Grip Style | Ambidextrous, palm |
Things We Like
Great value: With the additional costs that come with wireless connectivity, finding a great value peripheral is important in order to feel like you're getting you money's worth. As a mouse that sits somewhere in the mid-range price point, the Glorious Model O offers high-end performance and design features, making it a great deal for competitive gamers.
RGB lighting: One element of this mouse that makes it stand out is the sheer amount of RGB present. On top of the bright colours that shine through the hollow shell, the Model O includes RGB strips on both sides of the shell and on the scroll-wheel, making this mouse a perfect choice for RGB lovers.
Things We Don't Like
Honeycomb shell: In order to keep a mouse as light as possible, a lot of designs opt for a honeycomb pattern on the shell. Honeycomb designs often split opinions due to their abstract look and concerns with durability, making options with a solid shell a safer bet.
Additional costs: Unlike a lot of the other options on this list, this mouse doesn't include many additional add-ons inside of the box. Whilst the Model O does come packaged with a nifty USB extender dongle, a lot of the add-ons such as grip tape are sold separately, which makes the standard product less valuable for those wanting all the bells and whistles.
Summary
This wireless mouse is one of the best looking options on the market that offers the performance to match. Weighing in at 69 grams and equipped with a 19,000 DPI sensor, the Glorious Model O does more than enough to keep up with most competitive-based designs. However, the true wow factor of this mouse is the abundance of RGB lighting and sleek form factor, creating a versatile design that most gamers will love. Some will be deterred by the honeycomb shell, but this mouse is an affordable option for those that can look past the hollow exterior.
Pros
Great value for money
Ambidextrous shape
Lots of customisation
Cons
Honeycomb design not for everyone
Relatively low battery life
Add-ons purchased separately
Where to Buy
Buy the Glorious Model O Wireless on:
6. Logitech G Pro Wireless
👑 The best wireless gaming mouse design.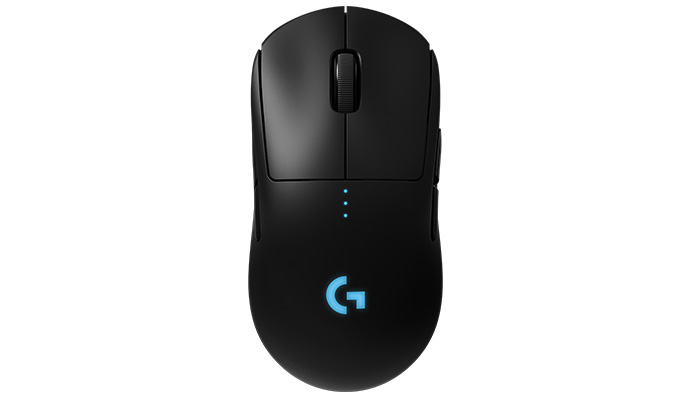 Introduction
Last but certainly not least, we have another Logitech mouse with the G Pro Wireless. This mouse has similar technology to the G502 X Plus, but geared towards competitive gamers and Esports. Like many other gaming mice on this list, the G Pro Wireless has a symmetrical shape, allowing it to be used by both right and left hand users. However, this design is truly ambidextrous, as it includes a pair of programmable buttons located on either side, which adds additional inputs ideal for both playstyles. Whilst this decision does add some extra weight that could be considered unnecessary, most gamers will be able to find use for the extra buttons.
To live up to its namesake, the all-black shell on the G Pro provides a sophisticated look with subtle hints of lighting from the Logitech G logo and LED indicators. This LIGHTSYNC RGB can be customised using Logitech's G Hub software, which also lets you tweak performance settings and set up custom game profiles.
Speaking of performance, the G Pro makes use of the latest technology to provide players with the best performance possible. For example, the G Pro includes the 25K DPI HERO sensor for elite motion tracking and precision in competitive gaming, along with a fast 1ms response time thanks to the LIGHTSPEED wireless connectivity.
There are a number of options that offer plenty of quality-of-life improvements such as a longer battery life , the G Pro channels in on specific features to provide a premium experience for competitive gamers.
| Key Specs | Logitech G Pro Wireless |
| --- | --- |
| Weight | 80g |
| Max DPI | 25,600 |
| Max Polling Rate | 1000Hz |
| Programmable Buttons | 8 |
| Connectivity | 2.4 GHz wireless, USB-C |
| Max Battery Life | 60 hours |
| RGB | Yes |
| Recommended Grip Style | Ambidextrous, palm |
Things We Like
HERO 25K sensor: Like most of Logitech's premium offerings, this mouse includes their HERO sensor, which provides some of the best performance possible for gamers. With a 25K DPI and 1000Hz polling rate, the G Pro is great for Esports and competitive gaming.
Ambidextrous design: As a competitive-based design, it's no surprise to see that this mouse contains a symmetrical form factor for balanced weight distribution. However, this design is also contains a perfect ambidextrous shape, as the side buttons on either side are much easier to reach for left-handed gamers in particular.
Things We Don't Like
Pricing: This mouse is by no means the most expensive option on this list, but it is still fairly pricey compared to vast amount of gaming mice available. What makes this particular design less valuable however, is that a superlight revision of the G Pro is occasionally available for a similar price, so it may be worth picking that version up when it's on sale.
Low battery life: On wireless mice specifically, a long battery life is important in order to provide enough juice for long gaming sessions. Whilst the 60 hours included on this mouse should be enough to support multiple gaming sessions, it will need to be charged more frequently than most wireless options on the market.
Summary
The Logitech G Pro is a extremely impressive wireless mouse that is a perfect choice for competitive gamers looking for a premium option that won't break the bank. Featuring all of Logitech's premium technology such as LIGHTSPEED wireless and their HERO 25K sensor, this mouse has enough packed into it to provide an elite gaming experience. But the main advantage of this design is the fully symmetrical form factor, making it the best choice for left-handed gamers. The lower pricing does does with some limitations, but the more expensive superlight revision removes most of these weaknesses for those not convinced by what this model has to offer.
Pros
Great ambidextrous design
Premium DPI performance
Fast response times
Cons
Rather expensive
Heavy for a lightweight mouse
Low battery life for price
Wired vs Wireless Gaming Mice
Before we get into the key features required for a wireless gaming mouse, we want to look into the main differences between wired and wireless connectivity. It would be easy to say that wireless options are the better choice thanks to most wireless mouse possessing wired connection capabilities, but this would be a massive discredit to the benefits provided when opting for a strictly wired connection.
There are a lot of factors to consider when choosing between a wired or wireless connection for your gaming mouse, but some considerations are definitely more important than others.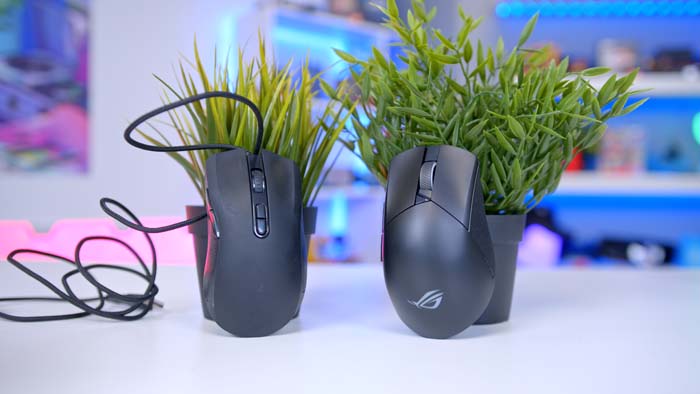 One of the most important aspects to consider is movement and versatility. With a wired connection, the movement of the mouse along a surface can often be restricted by the cable length or entanglement. Whilst an accessory such as a mouse bungie can be used to fix this problem, a wireless mouse eliminates this problem entirely, allowing the mouse to move freely across any surface. In addition, this makes a wireless mouse much easier to transport or switch between PCs, as you don't need to mess around with wires and cable management.
However, this removal of a direct connection often comes with the caveat of higher response times, as the signal to a USB receiver or through Bluetooth struggles to replicate the same wired transmission speeds. Lower response times are a big deal for gamers, as it can make all the difference in competitive titles. However, recent years has seen the development of technology that reduces latency for wireless gaming mice to a point where the difference is barely noticeable.
Suggested: The Best Gaming Mice to Buy (Wired & Wireless Options)
Whilst manufacturers have been able to tackle the differences in response times and performance, one difference that will likely remain untouched is the pricing. Due to the added features required to make a mouse wireless, there is unsurprisingly an up in price to go with it. Even though you can find wireless options at a fairly reasonable price, wired versions tend to be cost significantly less. Because of this, wired options are still extremely popular amongst gamers as they receive similar performance and functionality benefits for a fraction of the price.
Overall, the choice between a wired or wireless gaming mouse will depend on the factors that are important to you. If you are a competitive gamer that is looking for the best value for money, then wired is the best way to go. But, if you are looking for a mouse that is versatile, easy to move around, and is packed with all the latest technology, you can't go wrong with wireless.
Now that we have addressed whether a wireless gaming mouse is the right choice for you, let's have a look at the key features that you need to look out for when picking the ideal mouse for your setup.
Connectivity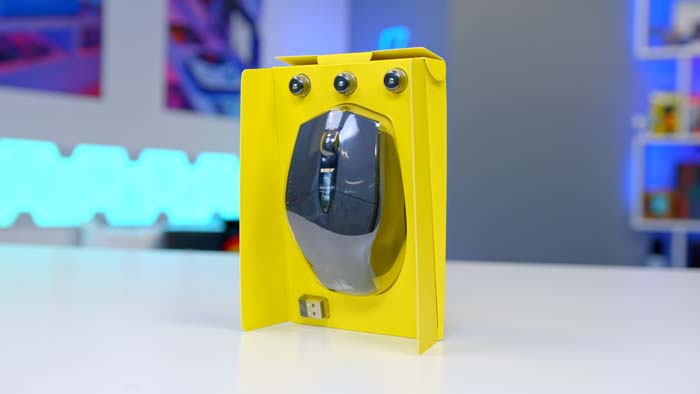 The type of wireless connectivity is an important consideration. A wireless mouse can either be connected via a USB or Bluetooth. Having both options is the ideal circumstance, as it can make it easier to switch between devices and use your mouse on the move. However, if you are forced to pick between the two, gamers will want to lean towards USB as it can provide much lower latencies than Bluetooth. The main thing to note here is that a wireless mouse that offers flexible connection options should be preferred, but it is by no means a deal-breaker. Also, having access to a wired connection is useful for when your mouse runs out of charge mid-game.
DPI Sensor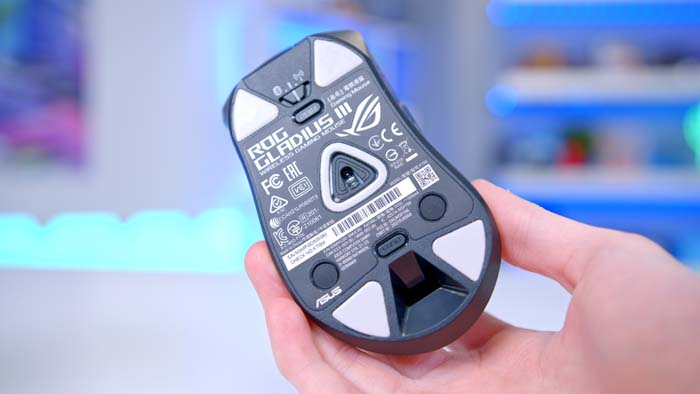 If you have ever browsed for a wireless gaming mouse before, you have probably stumbled across a DPI rating. Standing for dots per inch, DPI is a measurement that determines the distance that your mouse has to travel in order to move the cursor on the screen. To put it simply, a higher DPI means you will have to move the mouse less for the cursor to move across the screen. Because of this, a high DPI sensor is a must-have for competitive FPS gamers, as it makes locating enemies much easier. Whilst a high DPI sensor is important, having the ability to adjust the sensitivity on the fly is just as important for competitive scenarios.
Polling Rate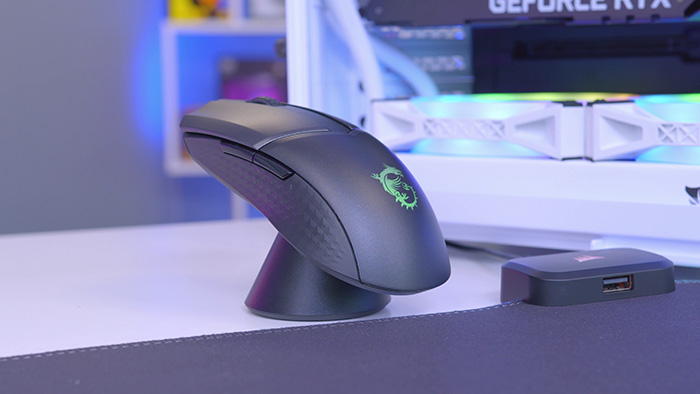 One performance-based factor that can often go under the radar is the polling rate. This number -measured in Hz- indicates how many times a mouse can send its on-screen location to the PC every second. A higher polling rate leads to smoother mouse movements and opens up the ability to react faster to the action. Like many other performance-based features, polling rate is considered especially important in competitive gaming scenarios, as it can often be the difference between winning and losing. The current standard for polling rate in high-end gaming mice is considered to be 1000Hz, as anything above this is barely noticeable.
Weight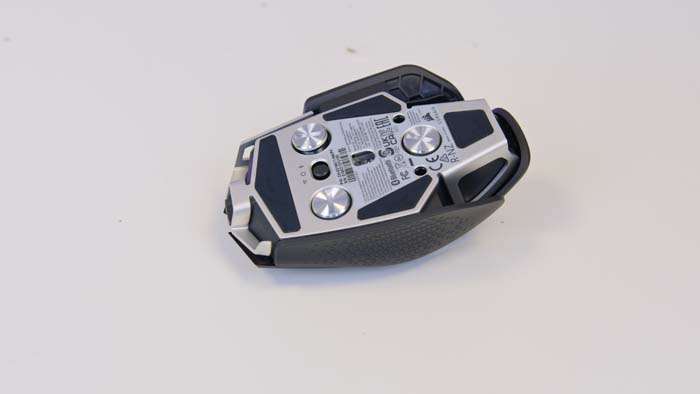 When it comes to the design of a gaming mouse, weight is generally considered the most important factor to consider. Whether that is true or not is up for debate, but there is no denying that it can a significant impact on the gaming experience. Typically, a lighter mouse is considered better as it helps to prolong the build-up of fatigue that can occur due to the constant movement of a mouse whilst. However, some gamers may prefer a heavier mouse for greater control over movement. For those unsure of which weight to choose, a mouse with tuneable weights is a great solution.
Form Factor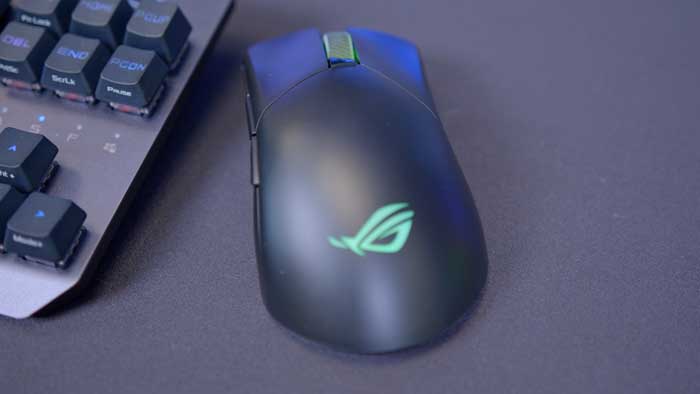 Another important design choice to consider when picking the ideal gaming mouse is the form factor. Both the size and shape of a mouse can have a major impact on the ergonomics when gaming, as the wrong fit is bound to cause aches and pains during longer gaming sessions. Left-handed gamers in particular will have to pay close attention to the shape of a mouse, as a lot of options on the market are designed with right-handers in mind. Other important considerations when looking for a mouse is the type of grip you use when gaming, along with the size of your hands.
Programmable Buttons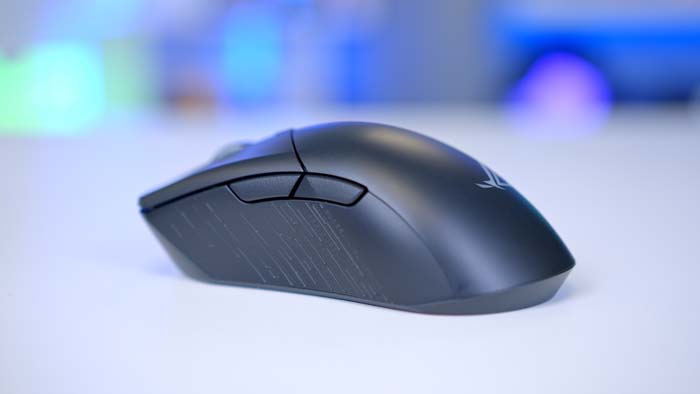 Another feature that can drastically improve performance is the programmable buttons. These buttons are more useful in games that require lots of different functions like RPGs and MMOs. Additionally, anyone using their mouse for a blend of gaming and productivity will benefit from the shortcuts unlocked with extra programmable buttons.
If you are someone that could make good the additional inputs, then it is worth checking the number of buttons included on a mouse.
How We Picked the Best Wireless Gaming Mice
Collectively, our team of PC gaming experts have a lot of experience playing a range of titles with gaming mice of all shapes and sizes. From these many years of experience, we've gained a detailed understanding of what to consider from a top-tier gaming mouse. As a result, any peripherals that come through our doors get tested in number of different gaming scenarios. During this time, we also take note of the key features listed above, as this provides an indication of the type of gamers that particular product is targeted towards.
After we've done our research and used a particular product for an extensive period of time, we forge a final verdict on its overall quality and how that may benefit gamers. To get these thoughts across to our audience, we feature these products in our YouTube Videos, as well as written articles like this one. When talking about these products, we discuss our experiences with them and suggest which gamers would enjoy having this product within their setup.
For a more in-depth look at our evaluation process, take a look at our reviews for various gaming peripherals below:
Where to Buy
Buy the Logitech G Pro on:
Conclusion
If we had to pick one wireless gaming mice to place into our gaming setup, then the Logitech G502 X Plus is our overall winner. This mouse has everything a gamer would want whilst gaming. With top-tier performance, lots of customisation options, and a premium design, the G502 X Plus is the perfect all-rounder. The only gamers that won't benefit from this design is left-handed gamers, as the ergonomics are designed with right-handed gamers in mind.
Anyone looking for a cheaper mouse that is ideal for both right and left-handed gamers, then the Glorious Model O Wireless is a solid alternative.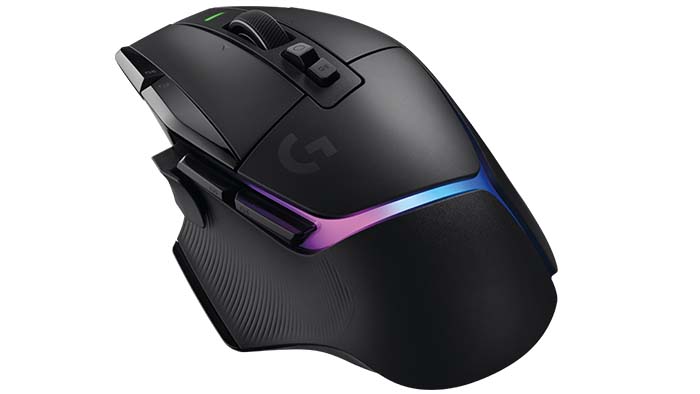 Frequently Asked Questions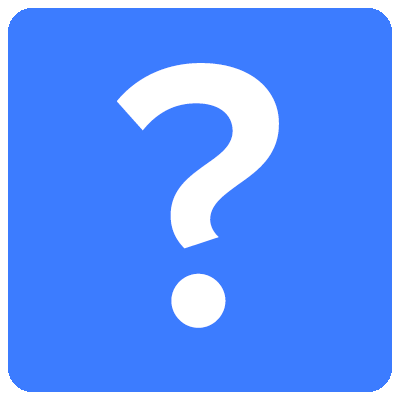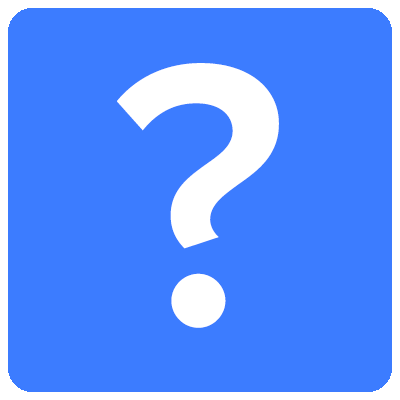 Is a wireless gaming mouse worth it?
Wireless gaming mice provide increased portability and freedom of movement, which can greatly enhance the gaming experience. But be warned, this quality-of-life improvement can lead to less reliable connectivity and lower performance, especially in cheaper designs.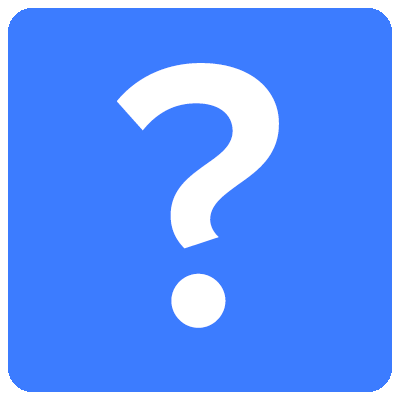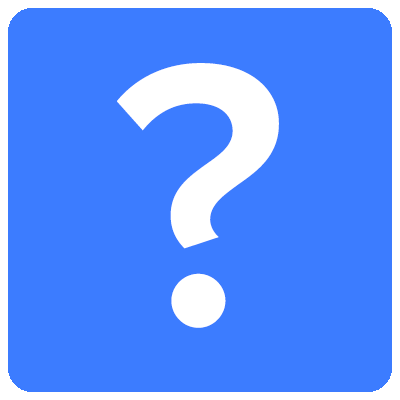 Do wireless gaming mice restrict performance?
Generally speaking, wireless connectivity offers less reliable performance compared to wired options because of the higher latency that comes with the lack of a direct connection to a device. However, premium wireless peripherals now contain connections that can rival the performance on wired options.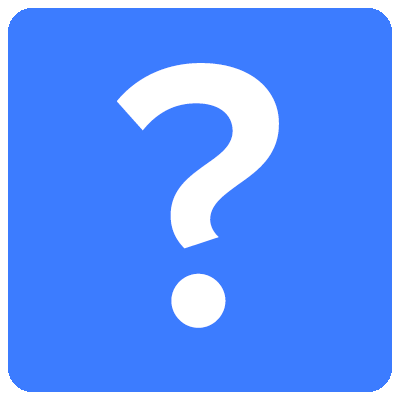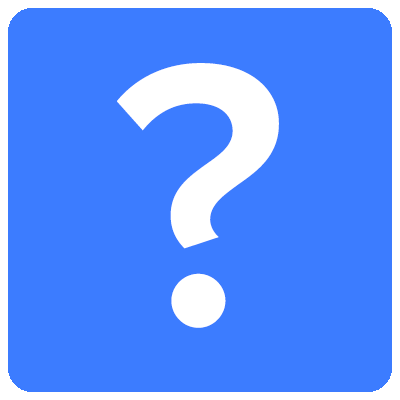 What is DPI?
DPI stands for Dots Per Inch, and refers to the amount of distant a mouse has to travel in order to move the cursor on the screen. A higher DPI rating reduces the mouse movement required to change the cursor's on-screen location.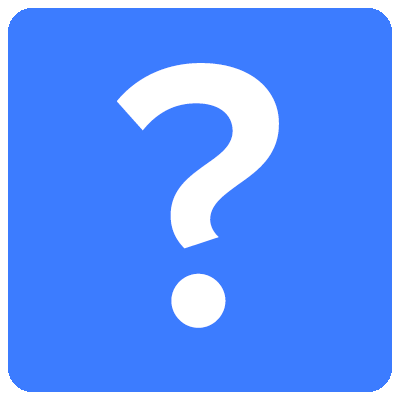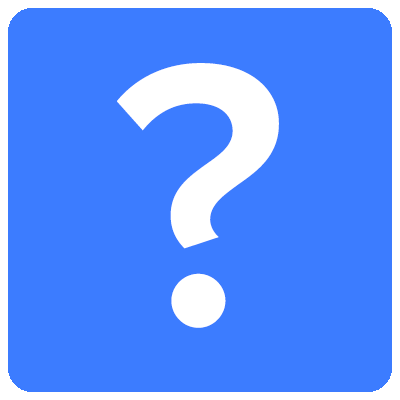 How much money should I spend on a gaming mouse?
As long as you are making an informed decision on the product you are purchasing, then there is no recommended budget for peripherals such as gaming mice. But as a general rule, we recommend spending at least $50 when looking at wireless peripherals.