Introduction
With the release of AMD Ryzen 7000 CPUs, we're seeing a massive range of new products enter the market. The new AM5 platform has given consumers access to four brand new chipsets, brand new DDR5 memory profiles, the inclusion of PCI-E 5.0, and many more features out of the box.
The X670E chipset is able to utilise the bulk of these features, and today we'll be taking a look at a motherboard absolutely loaded with them. The ASUS ROG Crosshair X670E Gene is a brand new ROG (Republic of Gamers) board utilising a Micro-ATX form factor, but is brimming with next generation features!
Buy the ASUS ROG Crosshair X670E Gene on:
Suggested Article: AMD Ryzen 9 7900X Review – Performance & Benchmarks
The X670E Chipset
The ASUS ROG Crosshair Gene motherboard is one of many that utilises brand new next generation features. Due to the Gene motherboard sitting on the X670E chipset, manufacturers are able to cram as many new inclusions into this board as possible. One of the newest features that consumers can get access to is of course PCI-E 5.0. We saw the new generation of PCI-E 5.0 on Intel's 12th generation platform, but this was primarily reserved for the top-end Z690 chipset.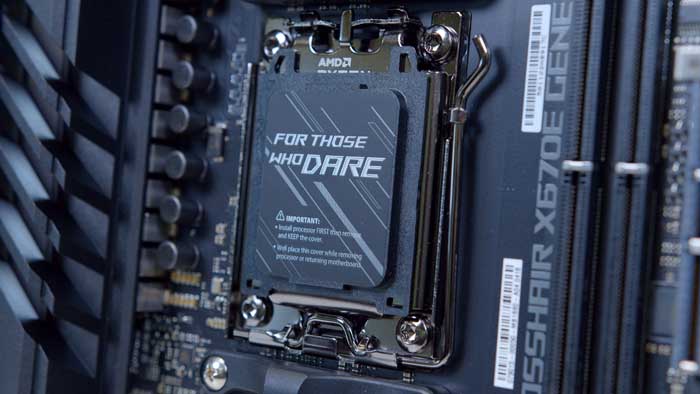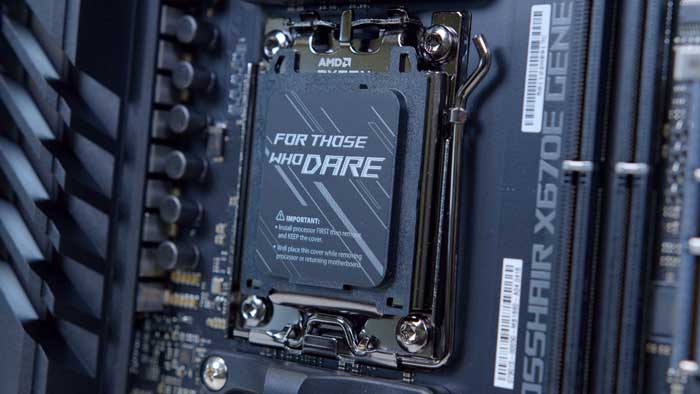 AMD have made their new motherboards compatible with the next generation of PCI-Express but with more slots overall. The X670E chipset is set to have widespread for support for this new generation, with users being able to install a brand new GPU and SSD with the numerous amount of slots. This sets up the X670E chipset to be best for those that want to upgrade to the latest components.
Along with PCI-E 5.0, users can also sink their teeth into some better IO in the form of USB4. Select motherboards will have access to the latest generation of USB ports, which are blazing fast. On top of this, all of the new motherboards on the AM5 platform can utilise the new EXPO memory technology which decreases latency while increasing clock speed for a performance boost.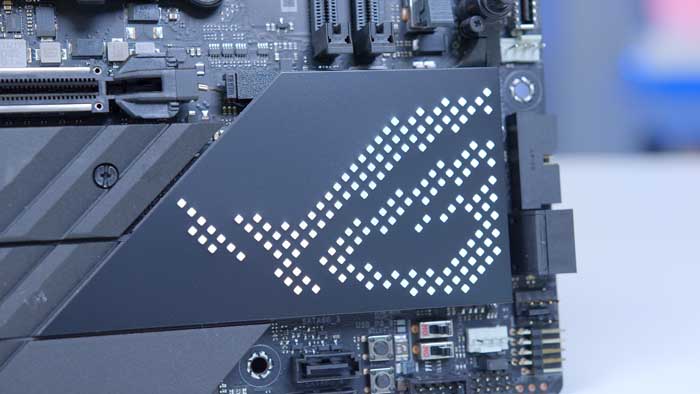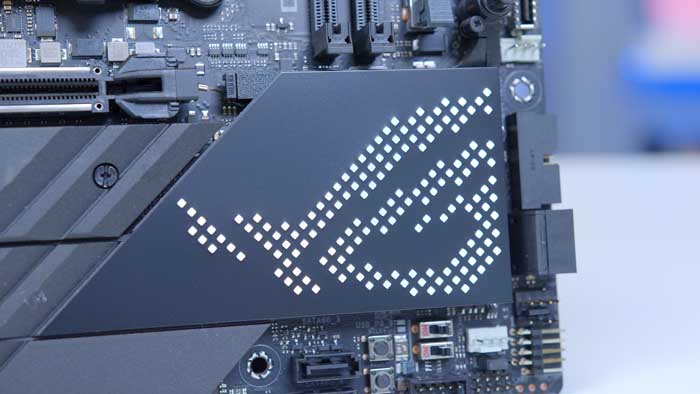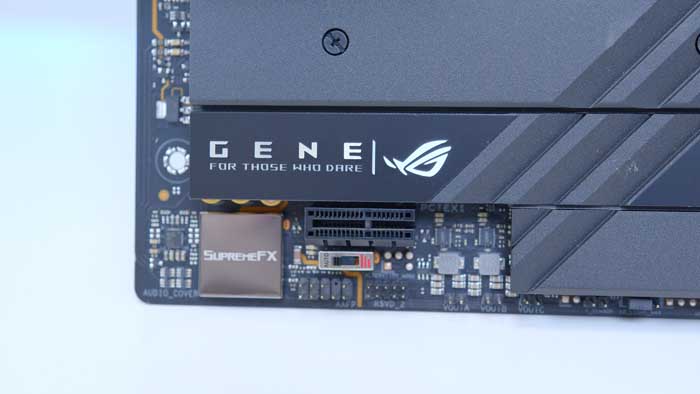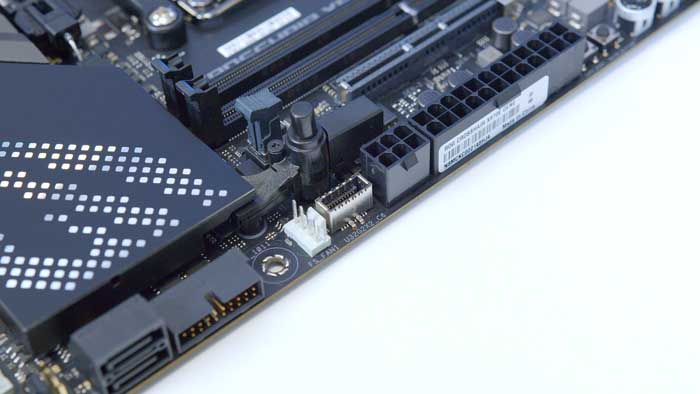 Table of Differences
To give you an idea of the differences between the X670E chipset, and other available options we've created a table that highlights the specs and principal features of two motherboards. We've taken the ASUS ROG Crosshair X670E Gene, and compared it against MSI's X670-P WiFi motherboard. We'll be taking a look at each of them and breaking down the kind of sacrifices you could be making when choosing one chipset over another.
Features
ASUS ROG Crosshair X670E Gene
MSI Pro X670-P WiFi
CPU Overclocking Support
Yes
Yes
VRM Power Phases
16+2
14+2+1
PCI-E 5.0 Slots
1 x16 PCI-E 5.0 Slot
2 x4 PCI-E 5.0 Slots
1 x4 PCI-E 5.0 Slot
PCI-E 4.0 Slots
1 x4 PCI-E 4.0 Slot
2x x16 PCI-E 4.0 Slots
3x x4 PCI-E 4.0 Slots
USB Connections (Rear)
1x USB 3.2 Gen1 Type-C
5x USB 3.2 Gen1
2x USB 4 Type-C
4x USB 3.2 Gen1
2x USB 3.2 Gen2
1x USB 3.2 Gen2 Type-C
1x USB 3.2 Gen2x2 Type-C
USB Connections (Front)
1x USB 3.2 Gen2x2 Type-C
4x USB 3.2 Gen1
1x USB 3.2 Gen2 Type-C
4x USB 3.2 Gen1
LAN Type
2.5 Gigabit LAN
2.5 Gigabit LAN
WiFi Module
WiFi 6E
WiFi 6E
Estimated MSRP
$600?
$500?
Comparison of Features
Looking at the features between both motherboards, the X670-P holds up pretty well compared to the X670E Gene, and is arguably better in some instances. In terms of overclocking capability, the X670E Gene has a 16+2 power phase design, whereas the X670-P has only 17 overall. This could ultimately be the difference in getting a higher score on Cinebench, but unless you're prioritising benchmarks, both hold up very well when it comes to overclocking.
Moving onto expansion slots, this is where both motherboards start to differ significantly. The X670E Gene has access to an x16 and two x4 PCI-E 5.0 slots. Comparatively, MSI's X670-P board only has an x4 slot. This is a commonality we're seeing with X670 motherboards, and honestly it's disappointing. Gatekeeping one of the main selling points behind a top-end chipset (which is frankly very expensive) is not consumer friendly at all.
Looking at the IO, despite the X670E Gene utilising the Micro-ATX form factor, it actually has the same amount of IO when compared to the MSI X670-P full-sized ATX board. The major difference when looking at the IO is unfortunately USB4 ports, which we're only seeing on X670E motherboards it seems. Networking also seems to be the same with both boards retaining 2.5 Gigabit LAN capability, along with the latest WiFi 6E support. Generally speaking, both chipsets seem to offer similar features but differ significantly on the latest features like USB4, and PCI-E 5.0.
ASUS ROG Crosshair X670E Gene Aesthetics & Design
Moving onto the design of the ROG Crosshair X670E Gene, this board sports a Micro-ATX form factor, so there will be less room for extended heatsinks and massive amounts of RGB. However, ASUS have done a very good job with this smaller board by making it look uniform and adding plenty of nice aesthetic options. On top of the integrated IO shield, you'll be able to see the ROG Crosshair logo that lights up with vivid RGB, of course. Towards bottom right of the board, you'll find the signature ROG logo which also lights up with RGB and can be customised/synced up with the ASUS Aura Sync software.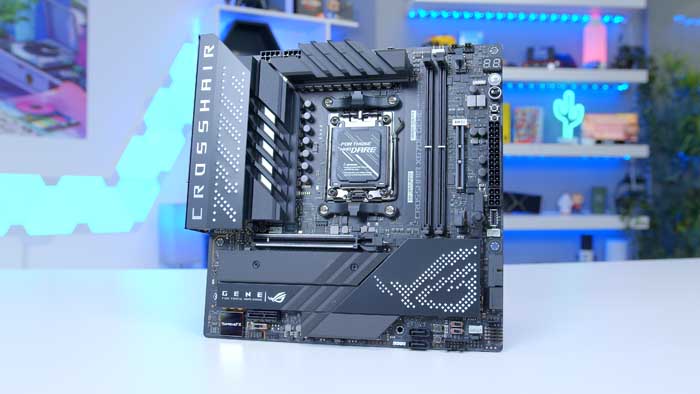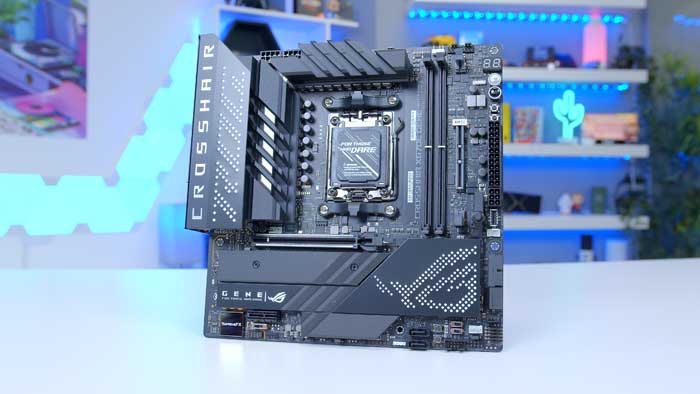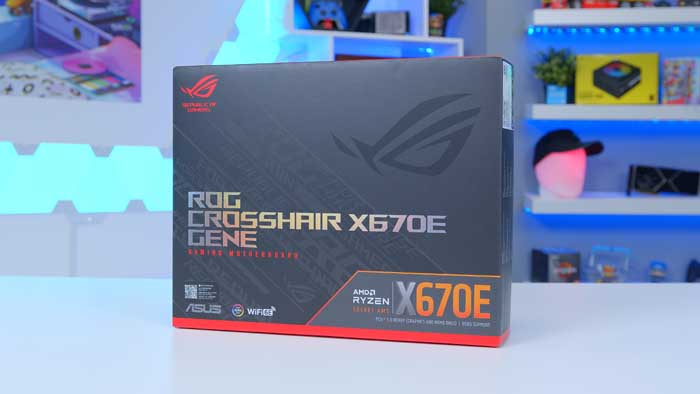 The rest of the motherboard doesn't offer much else in terms of aesthetic as this board offers a relatively simplistic design. We can see more exposed PCB, which is perfectly fine in my opinion. I'm not a huge fan of designs that go overboard on extended heatsinks. Otherwise the the ASUS ROG Crosshair X670E Gene will blend in well with any black builds coupled with some extra customisation options for additional flair.
Features
Despite the smaller size of the X670E Gene, this board is absolutely crammed with features that we've broken down in this section. You can check out all of the standout features that we've discussed below!
VRMs & Overclocking
First off, we're taking a look at the overclocking capability of the X670E Gene. With a 16+2 digital power phase design, you're well positioned to get some overclocking underway with the new Ryzen 7000 CPUs. There's also an ample amount of cooling on the VRMs keeping your thermals at an acceptable level while reaching high levels of performance.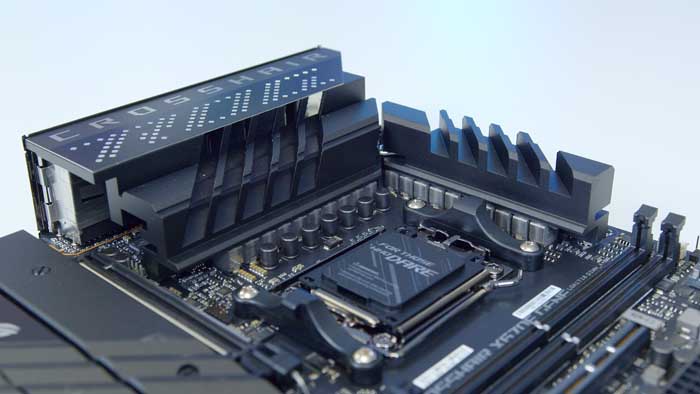 USB 4 Ports
The ASUS ROG Crosshair X670E Gene is one of the few new motherboards to support the latest high speed USB ports – USB 4. These new ports are rated up to speeds of 40GB/s whilst also giving users the opportunity to charge their devices at an incredible speed with QuickCharge 4+.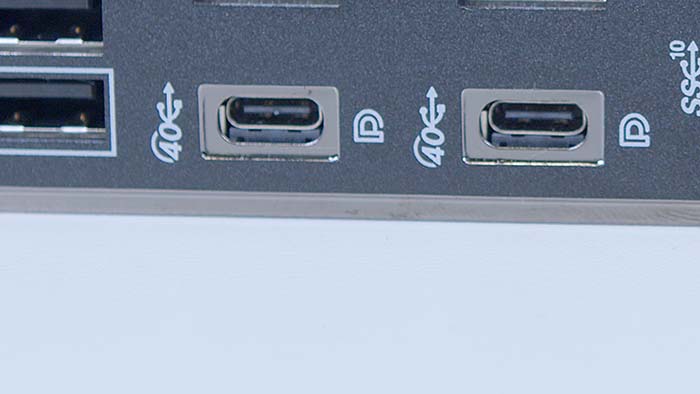 PCI-E 5.0 Support
Looking at your expansion options, the X670E Gene has multiple PCI_E 5.0 slots with support for much more. On the GPU front, you can install your graphics card into the Gen5 compatible x16 slot. And once we some brand new Gen5 SSDs, you can make use of the dual PCI-E 5.0 x4 slots, along with extras through the use of the expansion card included in the box.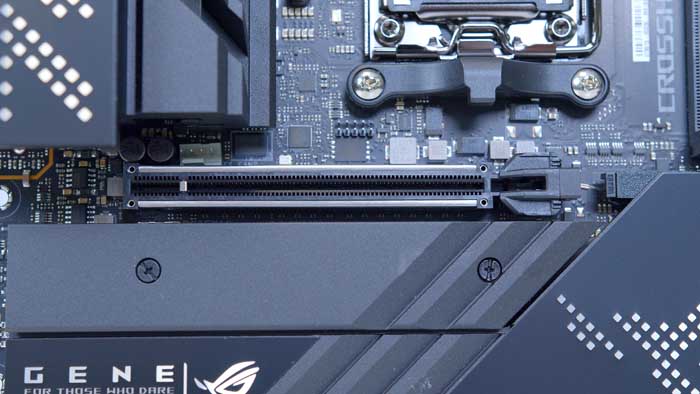 Networking
On the rear IO, you'll notice there are two options for networking that you can use. On the ethernet side, there is a 2.5 Gigabit LAN port optimised for some online gaming! Alternatively, if you're trying to build a 'wire free' setup, then you can use the included WiFi 6E dongle, screw the antennae into your rear IO and you're off to the races!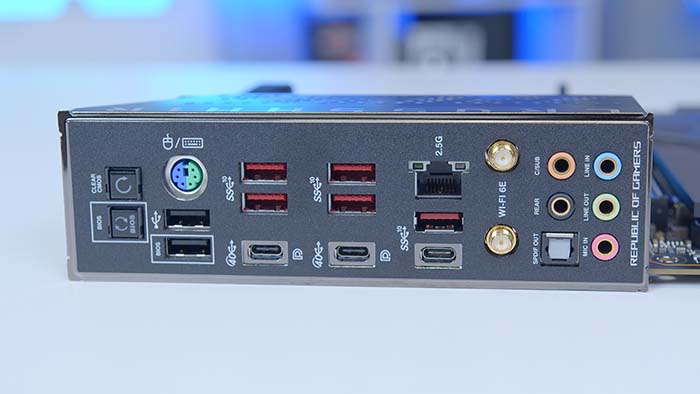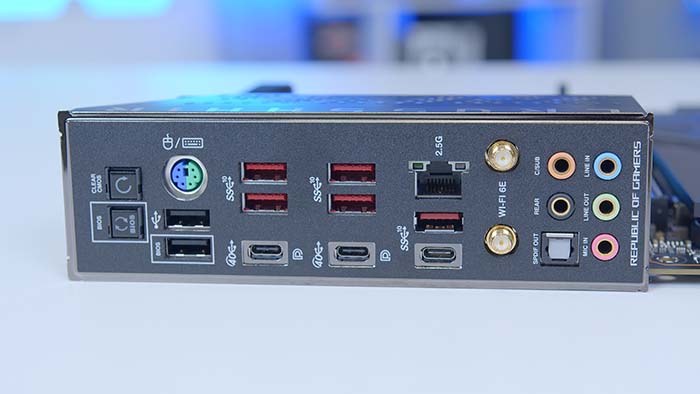 Usability Features
To make you're building experience much easier, ASUS has included a number of extra features that make setting up your PC a breeze. Towards the right of the main PCI-E x16 slot, you'll find a latching mechanism that allows you to easily remove your graphics card. A similar mechanism also applies to your SSDs, where you'll be able to install any M.2 storage options with a latch which holds them in place with ease.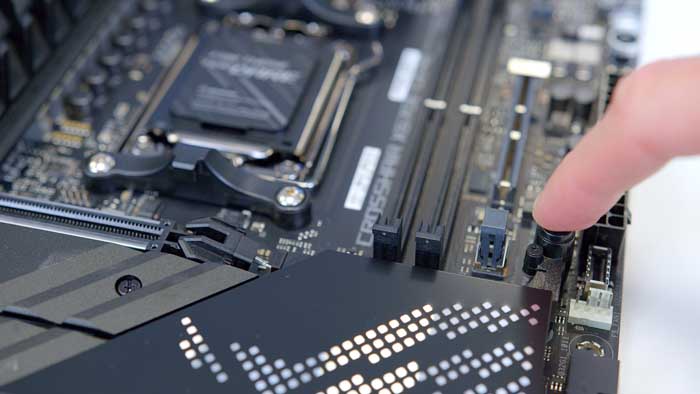 Diagnosis and troubleshooting also becomes an easier job with some extra features. Towards the top right of the motherboard is a Q-Code LED that cycles through POST codes as your PC boots. If the LED hangs on a code but doesn't boot, you can quickly look up this code to find out what the issue is.
What's In The Box?
As the motherboard that we've picked out today is a top performing X670E board, there's loads of extra stuff included in the box that can help building a little bit easier, but also can save you some money when it comes to extra parts and expansion. We've covered everything that comes with this motherboard below!
ASUS BIOS USB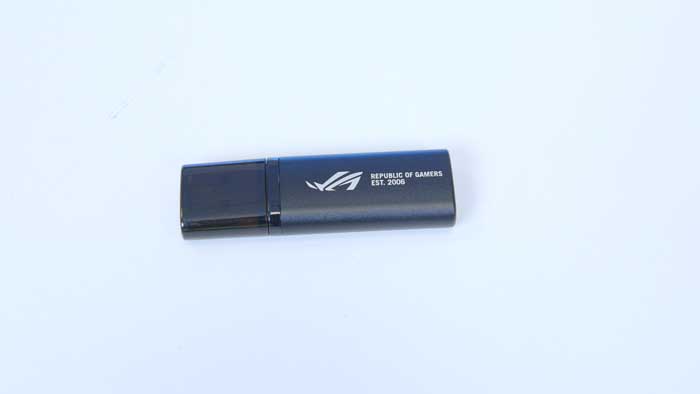 ASUS Voltician Card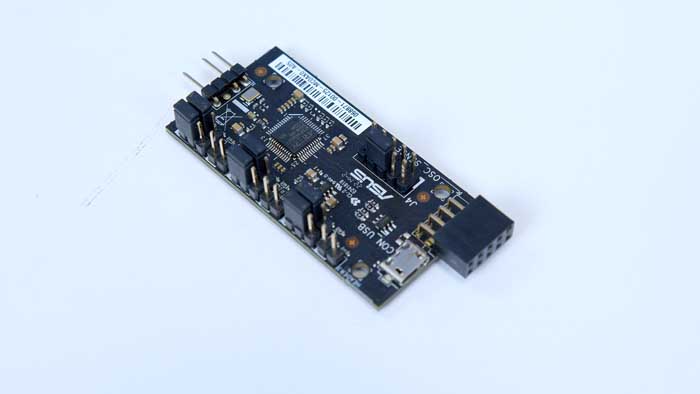 ASUS ROG GPU Holder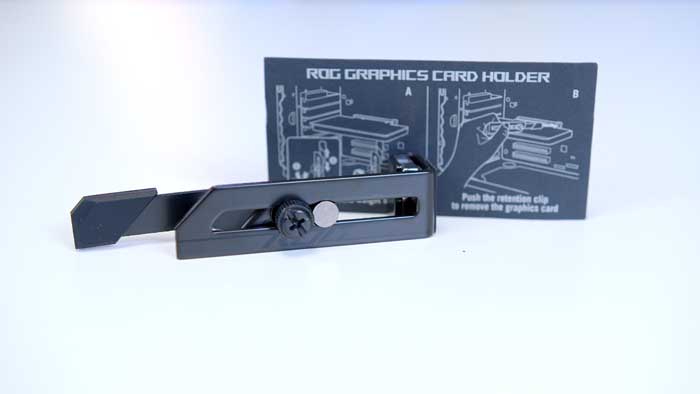 WiFi 6E Dongle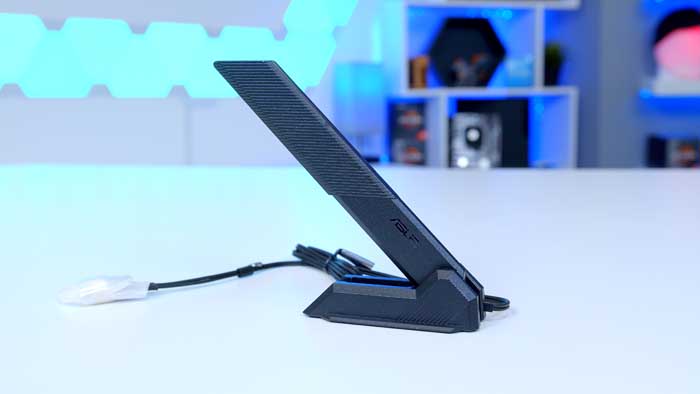 SATA Cables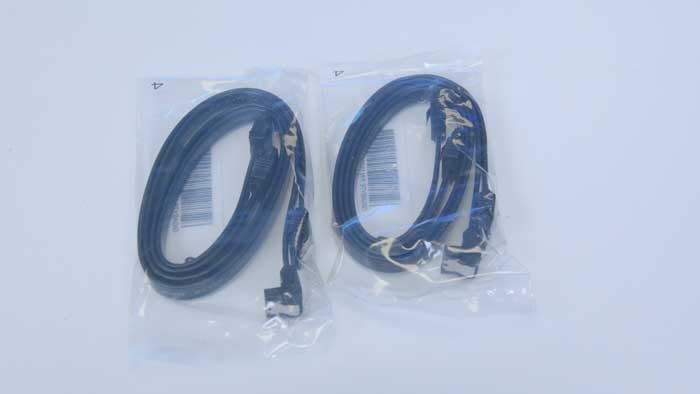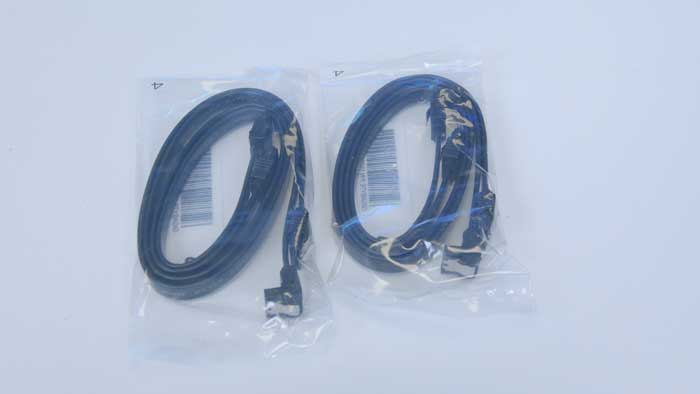 ASUS ROG Gen Z.2 Card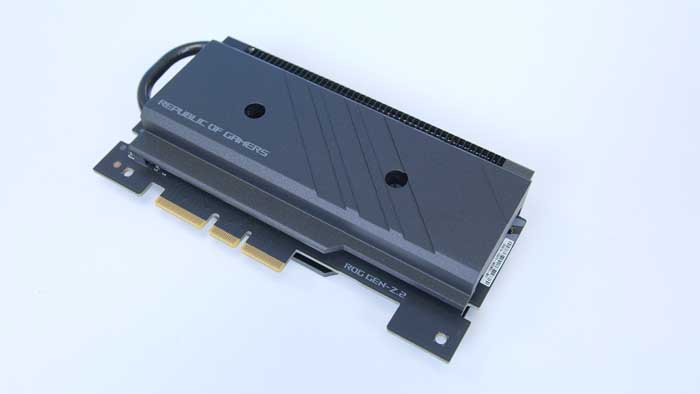 BIOS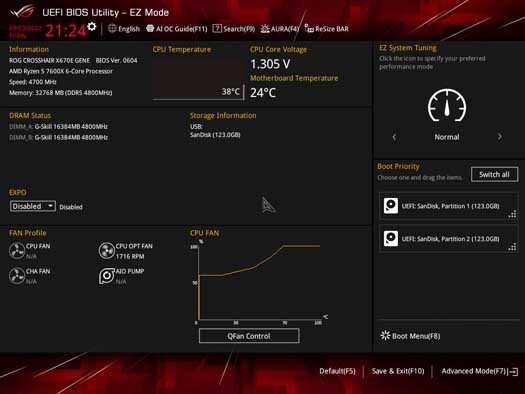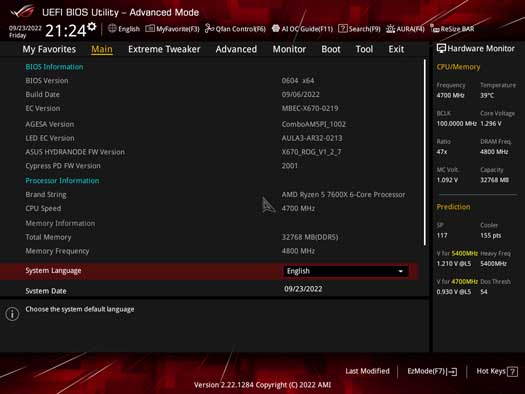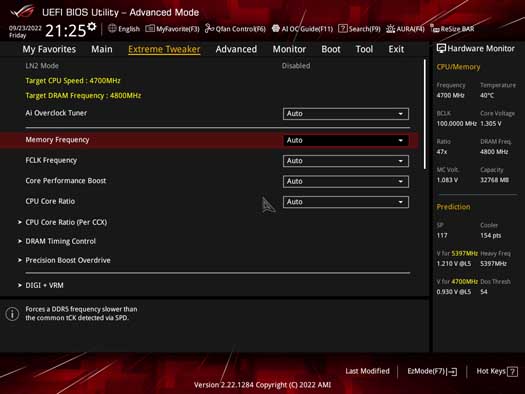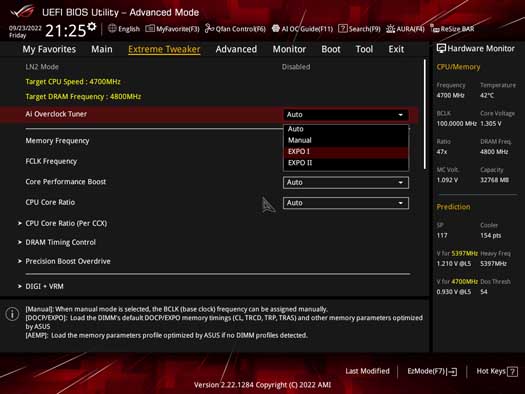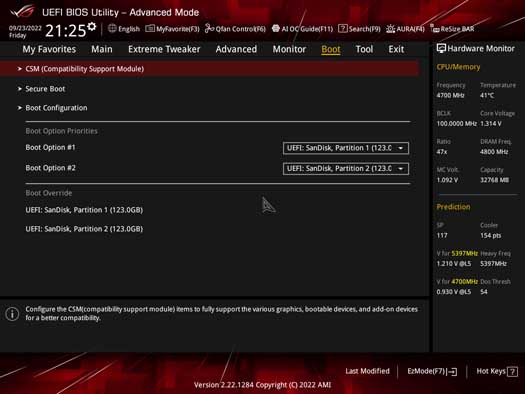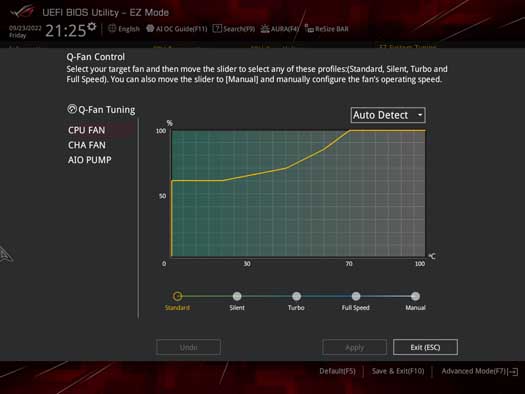 Conclusion
ASUS ROG Crosshair X670E Gene
Product Name: ROG Crosshair X670E Gene
Brand: ASUS
Features

Design

Performance

Value For Money
Summary
The ASUS ROG Crosshair X670E Gene motherboard is an exciting smaller form factor entry into the motherboard market that gives consumers the opportunity to enjoy next gen features with a more portable design. Despite this motherboard sitting on the smaller side, it has plenty of features on offer such as widespread PCI-E 5.0, and USB4, and WiFi 6E. However, despite access to the new features I can't help but feel this motherboard is somewhat generic when compared to other options. The Micro-ATX form factor is a nice selling point, but there are other boards for a similar price that are on par (if not better) when it comes to features and pricing. X670E motherboards are very expensive as it is, so it feels redundant to me to pay a rather large chunk of money for a board that has an OK amount of features when you could spend slightly more and pick up a board that gives you better options when it comes to upgrade paths, overclocking and more. Either way, if you're happy with the features on the X670E Gene and you're looking for a smaller form factor, this motherboard will be an acceptable choice.
Pros
✅ PCI-E 5.0 support for GPUs & SSDs.
✅ USB4 ports.
✅ Ample power phases for overclocking.
Cons
❌ Very expensive.
❌ Only one PCI-E x16 slot.
❌ No 10 Gigabit LAN.