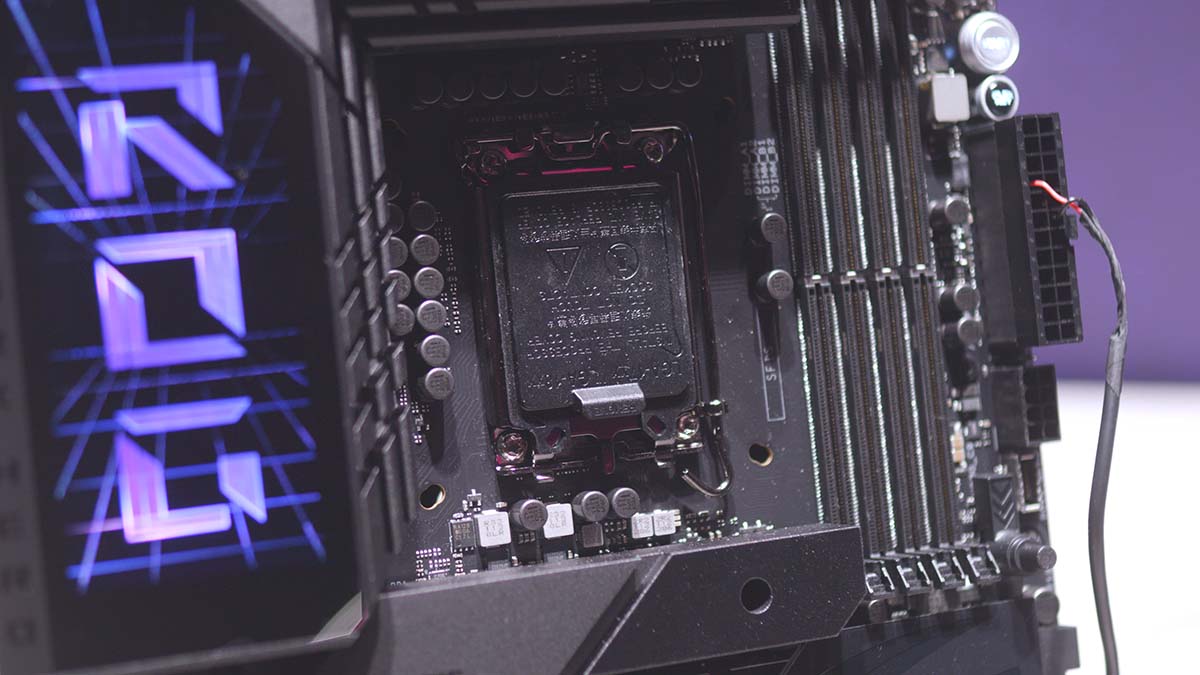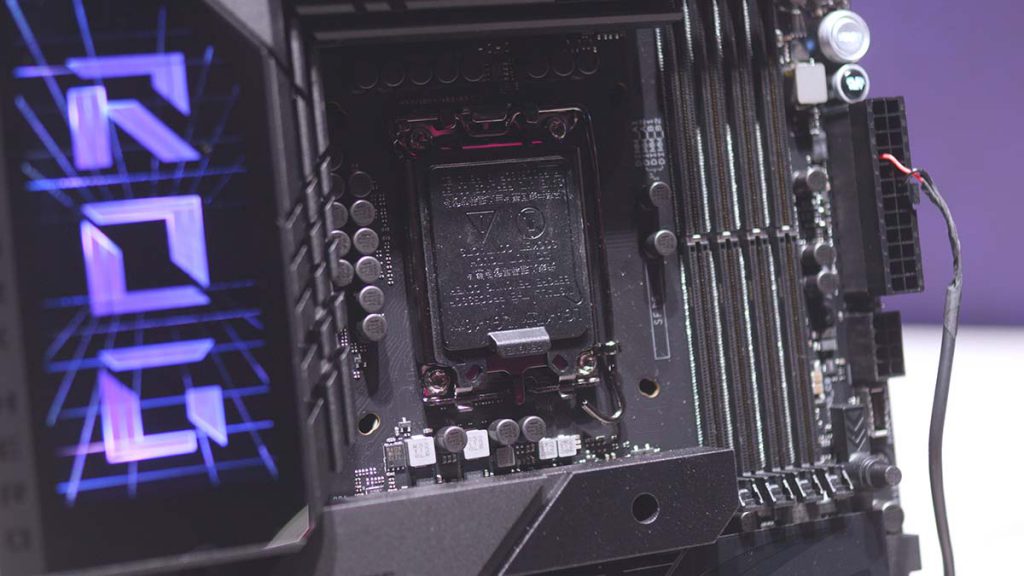 We're currently at Gamescom 2023 taking a look at all of the new games and hardware releasing within the next year or so from a variety of different brands and manufacturers. We've headed on over to the ASUS Press event to take a look at all of the components on offer.
New Z790 Motherboards
ASUS is releasing three brand new Z790 motherboards, which we're assuming is for the Raptor Lake refresh. We'll be delving into the individual features of each motherboard below.
ASUS ROG Maximus Z790 Dark Hero
ASUS have released three new Z790 motherboards, with the Dark Hero board sitting at the top-end of the market in comparison to the other two options. The Dark Hero board is an ATX PCB, and is one of ASUS's most feature rich options. The Z790 Dark Hero comes equipped with 20+1 90A VRM power stages, designed for extremely overclocking. Consumers can install up to 192GB of DDR5 RAM, which is a mainstay on all three of these boards. This board also offers dual PCI-E 5.0 x16 slots, ready for the next generation of graphics cards, along with five M.2 slots, with one being Gen5 ready.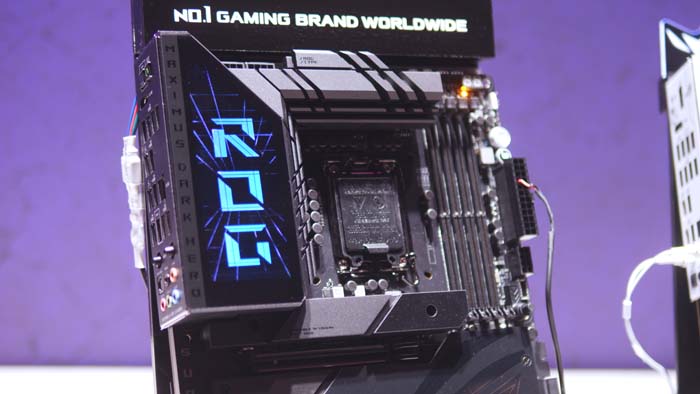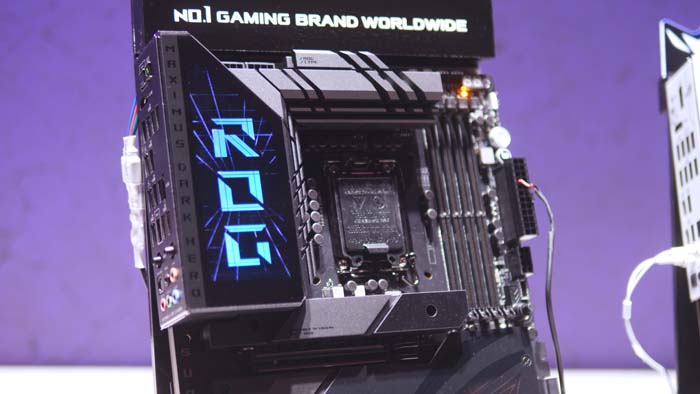 The biggest standout area of this board is the dual Thunderbolt 4 ports and WiFi 7 compatibility. If you've picked up a WiFi 7 router, you can leverage increased stability and speeds, making this board perfect for wireless network transfers. The dual Thunderbolt 4 ports, also provide you with some alternative display options too, especially for those that have KVM monitors.
Specs
| Key Specs | ASUS ROG Maximus Z790 Dark Hero |
| --- | --- |
| Form Factor | ATX |
| VRM Power Phases | 20+1 90A stages |
| Supported Memory | 192GB DDR5 8000MHz |
| PCI-E x16 Slots | 2x PCI-E 5.0 |
| PCI-E x4 Slots | 1x PCI-E 5.0, 4x PCI-E 4.0 |
| Rear IO | 2x Thunderbolt 4 Type-C, 6x USB 3.2 Gen2, 4x USB 3.2 Gen1 |
| Networking | 2.5 Gigabit LAN, WiFi 7 |
ASUS ROG STRIX Z790-A Gaming WiFi II
Next up is the ROG STRIX Z790-A Gaming WiFi II. This board is a slight step down from the aforementioned Dark Hero board, but it is still a great offering for those looking to build a high-end or mid-range system. You've got access to 16+1 70A VRM power phases, which is still pretty strong, and should withstand the power draw of most 13th-Gen CPUs. Connectivity wise, you do lose a PCI-E 5.0 x16 slot, which is replaced with a Gen4 option, but unless you're running multiple graphics cards, this isn't that much of a loss. This board does also drop the Gen5 M.2 slot too, but you can still leverage five Gen4 SSD slots, which is rather substantial regardless.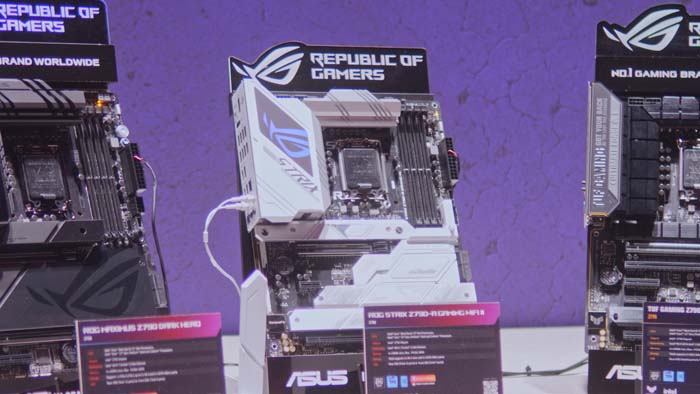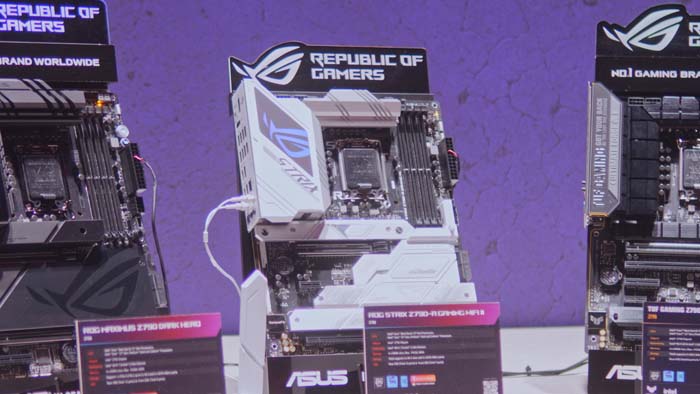 Networking has remained the same, which is great to see. Moving onto the USB ports, there are some bigger differences on this board, versus the Z790 Dark Hero. Instead of Thunderbolt 4, you've got one USB 3.2 Gen2x2 Type-C port on the rear, with a further three USB 3.2 Gen2 ports, and four USB 3.2 Gen1 options. This board does also have USB 2.0 which is a little bit disappointing to see, but there's still a solid selection of ports here to choose from. The Z790-A also sports a nice white aesthetic too, which is idea for those looking to build a lighter-themed PC.
Specs
| Key Specs | ASUS ROG Maximus Z790 Dark Hero |
| --- | --- |
| Form Factor | ATX |
| VRM Power Phases | 16+1 70A stages |
| Supported Memory | 192GB DDR5 7800MHz |
| PCI-E x16 Slots | 1x PCI-E 5.0, 1x PCI-E 4.0 |
| PCI-E x4 Slots | 5x PCI-E 4.0 |
| Rear IO | 1x USB 3.2 Gen2x2 Type-C , 3x USB 3.2 Gen2, 4x USB 3.2 Gen1, 4x USB 2.0 |
| Networking | 2.5 Gigabit LAN, WiFi 7 |
ASUS TUF Gaming Z790-Pro WiFi
The last Z790 addition is the TUF Gaming Z790-Pro WiFi. This motherboard is pretty much the same as the Z790-A when it comes to features, but there's some further losses when it comes to connectivity and ports, but this should significantly drop the price in comparison. For graphics card slots, you've gained a PCI-E 3.0 slot, which is ideal for those with larger PCI-E SSDs, or networking cards. On the SSD front there's four Gen4 M.2 slots instead of five, which is a small loss, but as we've mentioned, this will reduce the price. For networking this motherboard is only WiFi 6E, but this won't make a major difference versus WiFi 7. This new generation of WiFi primarily increases stability above anything else, so you're not really losing out when it comes to a new band or speeds.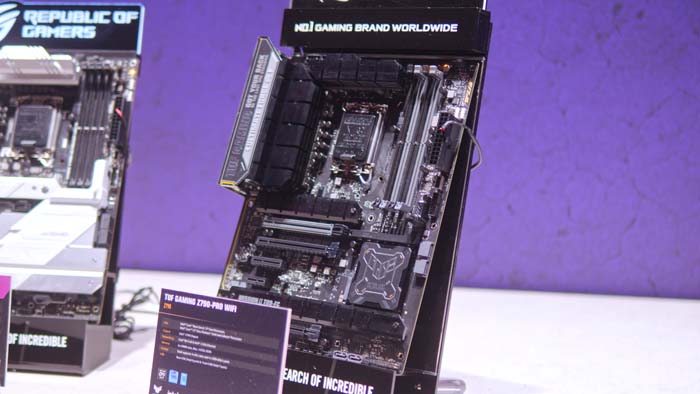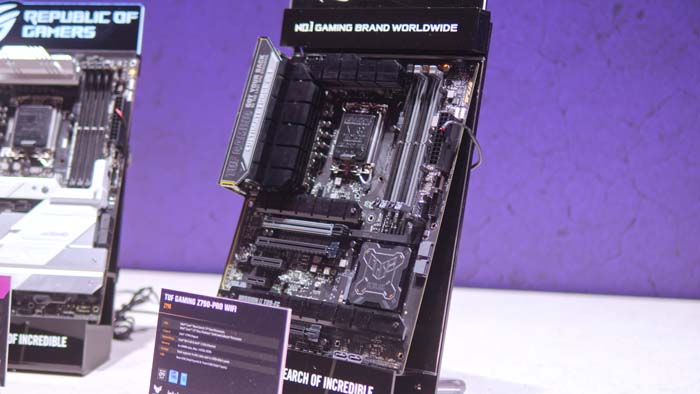 Looking at the rear IO, the ports are further reduced on the TUF Z790-Pro, where this board has eight in total, in comparison to the 12 ports on the Z790-A. Regardless, there's no USB 2.0 on the rear which is nice to see. Instead, you've got a USB 3.2 Gen2x2 Type-C option, three USB 3.2 Gen2 ports, and a further four USB 3.2 Gen1 ports, which I'd say is ample for most consumers. It is worth noting that TUF boards are generally cheaper then their ROG STRIX and MAXIMUS counterparts, so we're expecting this board to be more affordable, and reachable for those that don't want to spend a fortune.
New Gaming Monitors
Alongside their new motherboards, ASUS are also releasing a range of brand new gaming monitors catering primarily to the high-end side of the market. We'll be briefly discussing them below.
ROG Swift OLED PG32UCDM
The most impressive option of the bunch is the QD-OLED 4K gaming display. This monitor is a world's first design, we haven't yet seen a QD-OLED 4K panel, so this is quite an exciting option. The panel is rated up to 240Hz for its refresh rate, and a 0.03ms response time, which means visuals will be buttery smooth, and blazing-fast. ASUS have noted that these new displays use a custom heatsink design which should minimise any burn-in, which is a common caveat of OLED panels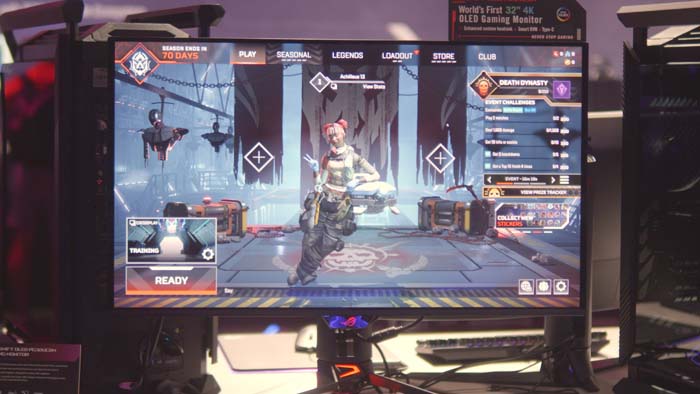 This monitor does look pretty promising and we're excited to take a further look at it in the future, but it is worth noting that all of these displays are not going to be cheap. We've already seen the price of the 49-Inch super-ultrawide which sits at $1499 (excl. VAT), so it is highly likely these monitors will either be similarly priced, or even more. Sorry budget consumers, if you were looking for a cheap 4K display, these won't be for you.
ROG Swift OLED PG34WCDM
Next up is the slightly less impressive, but vibrant PG34WCDM. This is an ultrawide OLED display (without any quantum dots this time around). The PG34 offers an 800R curved panel, so it should be a bit easier on the eyes. This display is also rated up to 240Hz with 0.03ms response time. Consumers can also leverage the FreeSync Premium Pro technology, which should assist with any stuttering or tearing, keeping your visuals fresh and smooth.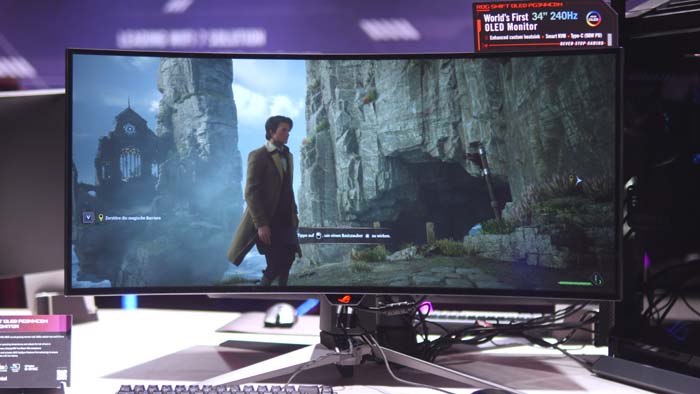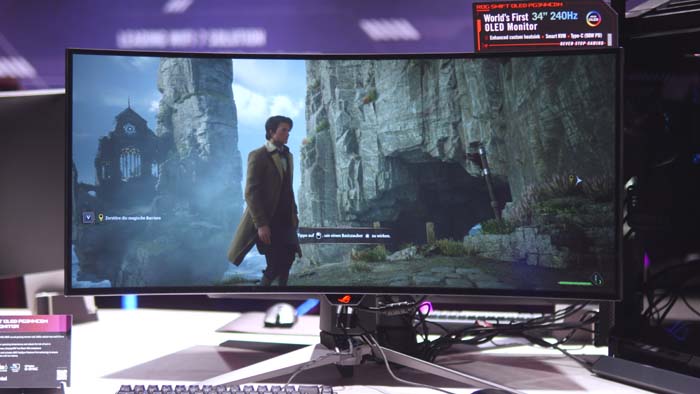 The PG34 also offers a Smart KVM, which allows you to control multiple devices at once by using PIP (picture-in-picture) or PBP (picture-by-picture). For those of you that have multiple PCs, this technology can be extremely useful, as you're not having to constantly switch inputs.
ROG Swift OLED PG49WCD
The final monitor that ASUS announced was their brand new super-ultrawide QD-OLED display, the PG49WCD. This monitor is ridiculous in terms of its size, but if you're a fan of ultrawides, the PG49 just maximises how much screen real-estate you can leverage. This monitor is 1440p, offers a 1800R curvature, and is rated up to 144Hz with a response time of 0.03ms. This will be great for playing racing simulator titles, or large strategy games, as you've got so much screen to play around with.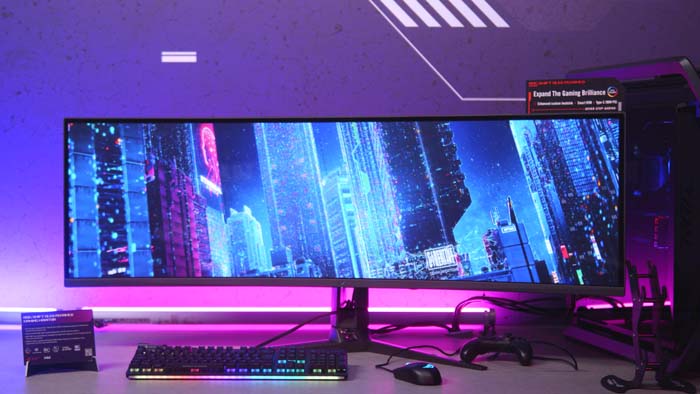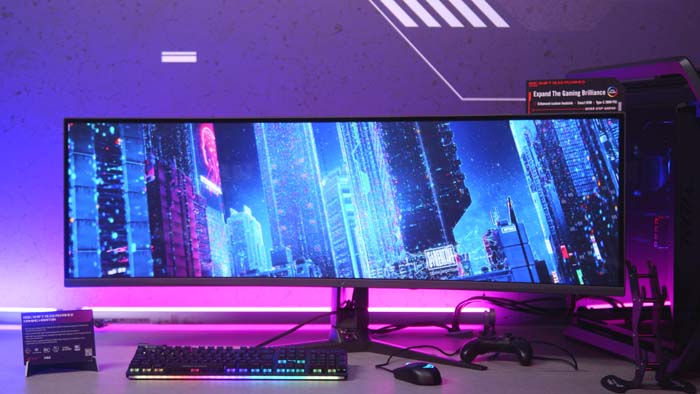 This monitor also offers a Smart KVM, which is great for consumers with multiple computers. As we've mentioned before, these monitors are not cheap, with the PG49 sitting at an MSRP of $1499, which is about the cost of a decent mid-range gaming PC. However, if you're willing to shell out the small fortune for this display, it'll be a great addition to your setup. The PG49WCD is looking to drop sometime in early Q4.
Gallery