Introduction
ASUS is one of the many manufacturers launching new motherboards for the launch of AMD's Ryzen 7000 CPUs. Over the course of the last few weeks we've been receiving a huge number of new motherboards to test, and today we're looking at one of the cheaper options available on the X670E chipset.
Meet the ASUS Prime X670E-Pro WiFi motherboard. This board seeks to introduce some of the principal selling points of the X670E chipset while offering a better entry price for users to get started with a build on the new platform. As usual with all of our motherboard reviews (which you can find alongside our other content on the homepage), we'll be covering the main features of this board, talking about the design, and looking at the new BIOS that comes with this X670E board.
Buy the ASUS Prime X670E-Pro WiFi on:
Suggested Article: AMD Ryzen 5 7600X Review – Architecture, Gaming Benchmarks & Thermals
The X670E Chipset
Primarily, X670E motherboards are designed to house as much of the new PCI-E 5.0 standard as possible, and are better positioned for overclocking than their cheaper Ryzen 7000 alternatives. This means that many of the new X670E boards will have more than one PCI-E 5.0 slot, along with more power phases and better cooling on the VRMs. For this reason, upgrade paths will be more open here, especially for those looking to buy a new GPU or SSD in the coming years.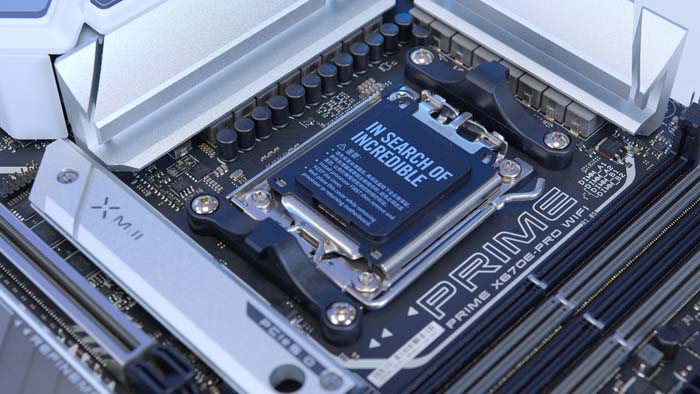 Front and Rear IO hasn't changed much compared to the previous generation other than the inclusion of USB 4 ports on some ports, along with the number of USB 3.2 Gen 2 ports increasing. X670E boards tend to have over 10 ports on the rear IO, with support for more through front panel headers. The amount of ports you have will be heavily determined by how the manufacturer builds the board, and how much money you spend. A chipset simply lays the foundations for the maximum amount of connectivity a manufacturer can implement into a design.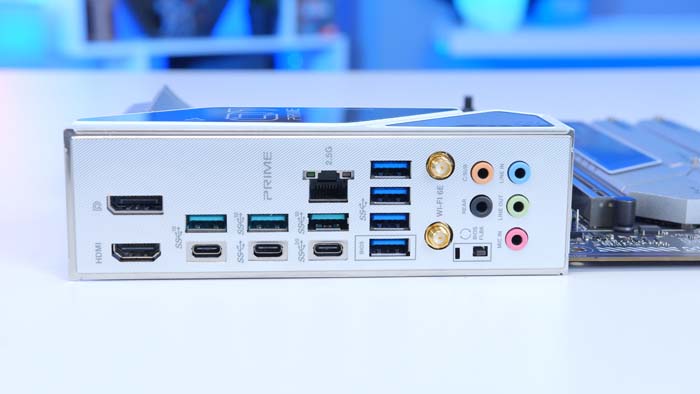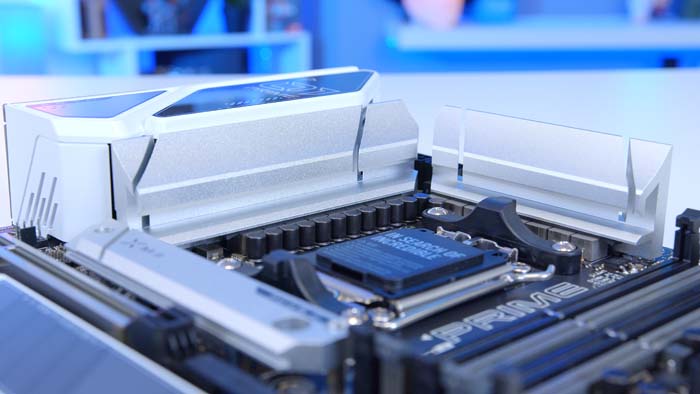 Motherboard Chipset Differences
We've put together a table that shows the key differences between a motherboard on the X670 chipset, versus the board that we're covering in today's review. We've done this to give you some context on some of the sacrifices you may have to make when choosing one chipset over another.
Features
ASUS Prime X670E-Pro WiFi
MSI Pro X670-P WiFi
CPU Overclocking Support
Yes
Yes
VRM Power Phases
14+2
14+2+1
PCI-E 5.0 Slots
1 x16 PCI-E 5.0 Slot
1 x4 PCI-E 5.0 Slots
1 x4 PCI-E 5.0 Slot
PCI-E 4.0 Slots
1 x16 PCI-E 4.0 Slot
3 x4 PCI-E 4.0 Slot
2x x16 PCI-E 4.0 Slots
3x x4 PCI-E 4.0 Slots
USB Connections (Rear)
1x USB 3.2 Gen2x2 Type-C
1x USB 3.2 Gen1 Type-C
1x USB 3.2 Gen2 Type-C
3x USB 3.2 Gen2
4x USB 3.2 Gen1
4x USB 3.2 Gen1
2x USB 3.2 Gen2
1x USB 3.2 Gen2 Type-C
1x USB 3.2 Gen2x2 Type-C
USB Connections (Front)
1x USB 3.2 Gen2x2 Type-C
4x USB 3.2 Gen1
1x USB 3.2 Gen2 Type-C
4x USB 3.2 Gen1
LAN Type
2.5 Gigabit LAN
2.5 Gigabit LAN
WiFi Module
WiFi 6E
WiFi 6E
Pricing & Availability
Check on Amazon
Check on Amazon
Comparison of Differences
Firstly, you'll notice that these cheaper boards actually share quite a few similarities. The main tangible difference is the amount of PCI-E 5.0 on the ASUS Prime X670E board. Although the Prime board only has one extra PCI-E 5.0 compatible slot, it immediately positions this board in a better place for those that want to upgrade their GPU in the next year or two. It is currently unclear how many next gen cards will require PCI-E Gen 5, with Nvidia's latest RTX 4090 only requiring the more attainable PCI-E Gen 4 standard.
Moving over to the rear IO, both of these boards have plenty of high speed USB ports with the ASUS Prime coming out on top with 10 ports in total. We're seeing the same type of ports across both boards, but the X670 non-'E' chipset tends to house less on the rear. If you plan on maxing out as many USB ports as possible, this is obviously going to be an issue, but eight USB ports tends to be more than enough for most consumers. Front panel connections are exactly the same for both boards, but the amount of ports you have will be down to your case manufacturer, so we would recommend checking out your case product page to find out how many ports they have configured on the chassis.
In terms of overclocking, I wouldn't necessarily recommend either of these motherboards to be used for a top-end overclock. This is due to a more limited number of included power phases when compared to their more expensive alternatives. The number of power phases on a motherboard determines a cleaner and more stable voltage output, and although there are other factors that affect a good overclock, power phases can limit how high your CPU can go in terms of clock speed. And as the voltage of these new Ryzen 7000 CPUs is rather high, power draw will be significant on an all-core boost. If you plan on overclocking with these boards, note that you will be limited to how high you can go compared to other options with more power phases.
ASUS Prime X670E-Pro WiFi Aesthetics & Design
I must admit, although I as a little critical of ASUS's ROG STRIX X670E-E board, I think this ASUS Prime board looks great. I'm a big fan of alternative designs on motherboards that we've seen from manufacturers like ASRock, MSI, and from ASUS themselves in this instance. The Prime X670E-Pro has a very sleek and glossy white look. The heatsinks contrast quite nicely to the black PCB offering a rather bright design to your build. My only stipulation is that the PCB itself is not white (or even grey), I wish manufacturers would fully adopt the white look more often allowing you to create a fully white PC build.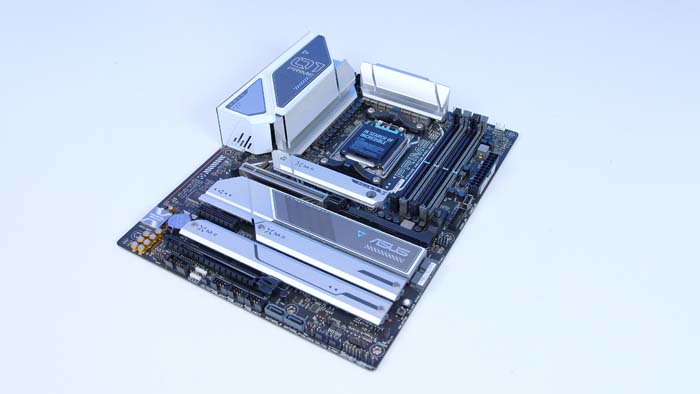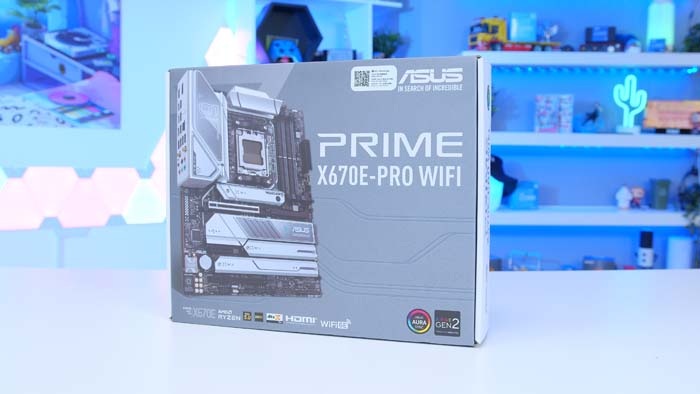 Otherwise, I'm a big fan of the colour and aesthetic. I think ASUS have also done a nice job with the rear IO plate that additionally lights up with RGB adding some extra flair. ASUS Prime motherboards generally tend to be quite cheap looking, and don't offer too much in terms of styling, but it seems ASUS have switched up that philosophy somewhat here and I'm a big fan of it. Although the white design might not appeal to everyone, if you're looking to create a build with a more unique aesthetic, then this ASUS Prime board will be a good pickup.
Features
Now for the section you're the most keen to check out – the features. As you can see from the table we've provided above, this motherboard is absolutely loaded up with features for a budget board, offering a variety of different connection coupled with plenty of usability features that makes building much easier.
PCI-E 5.0 Compatible Slots
Although we're yet to see any PCI-E Gen5 compatible components, this motherboard sets consumers up for the future with Gen5 compliance. You've got access to two PCI-E 5.0 slots, one for your GPU (x16) and one for your SSD (x4), with the rest of your choices being Gen4 which still provides blazing-fast read and write speeds for your system.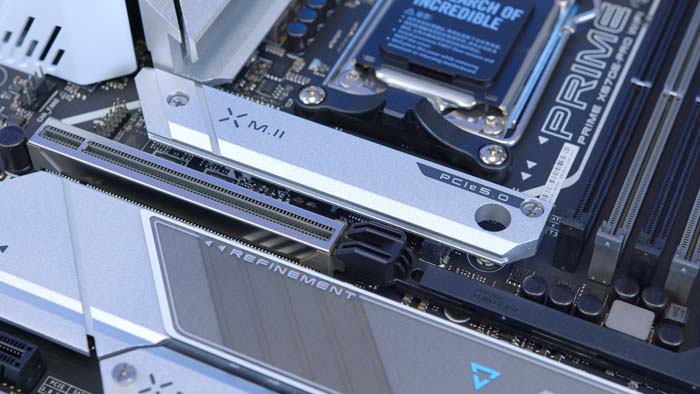 EXPO Profiles and Memory Overclocking
All of the new AMD motherboards support the brand new overclocking profile known as EXPO. This profile decreases the latency of your memory while increasing clock speeds said to improve system performance. The ASUS Prime X670E-Pro supports 6400MHz overclocking, so if you've bought one of the select EXPO memory kits, this board will be perfect for to get some memory overclocking underway to improve system performance.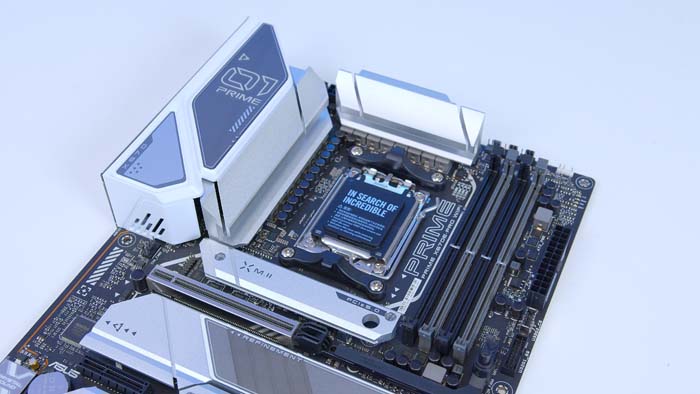 Usability Features
The ASUS Prime X670E-Pro has plenty of extra quality of life features that make building a PC much easier. Next to the PCI-E x16 slot you can use the Q-Release button to quickly remove your GPU should you decide to upgrade or you need to take it out for troubleshooting. The M.2 SSDs have a similar feature known as the Q-Latch which fastens down your drives without any tools.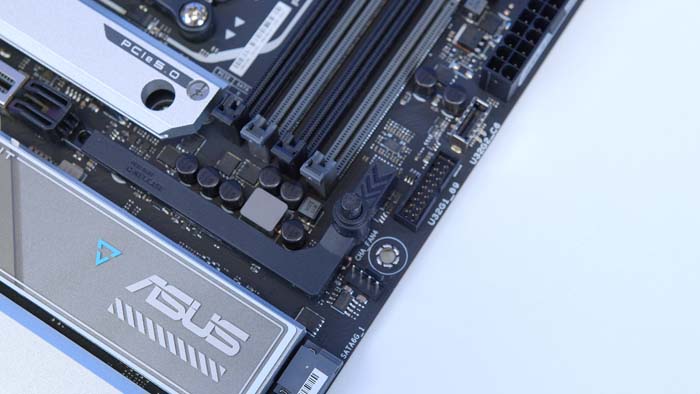 The FlexKey pins located next to the JFP1 header allow you to customise the reset button on your case front panel to do a variety of different functions such as: changing Aura lighting controls, DirectKey, system reset and more.
What's In The Box?
Motherboard manufacturers tend to include a few extras in your board box that make the building process much simpler, coupled with saving you some money buy not having to buy extra screws and cables. We've listed all of the extra accessories that come in the ASUS Prime X670E-Pro box below:
ASUS WiFi Antenna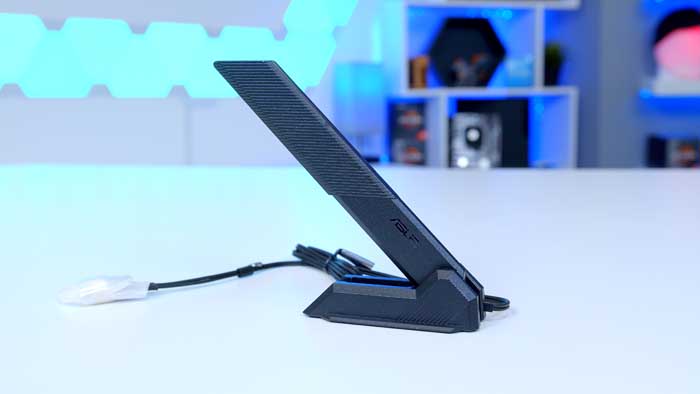 M.2 Screws and Standoffs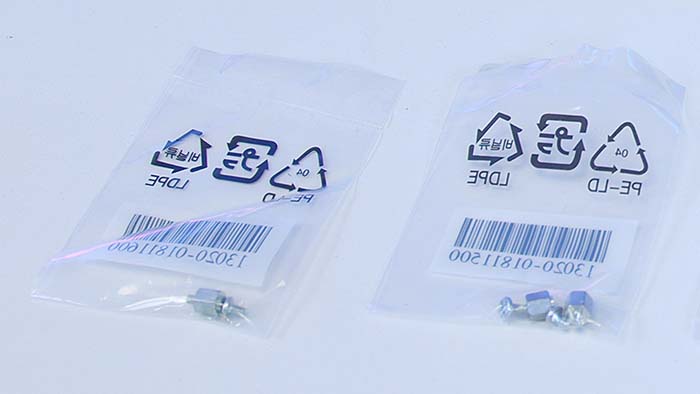 SATA Cables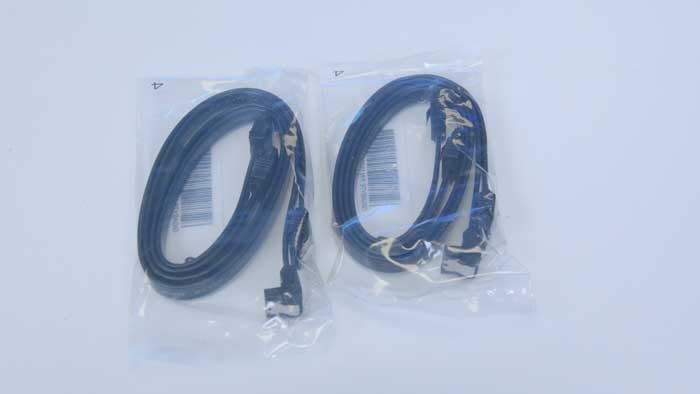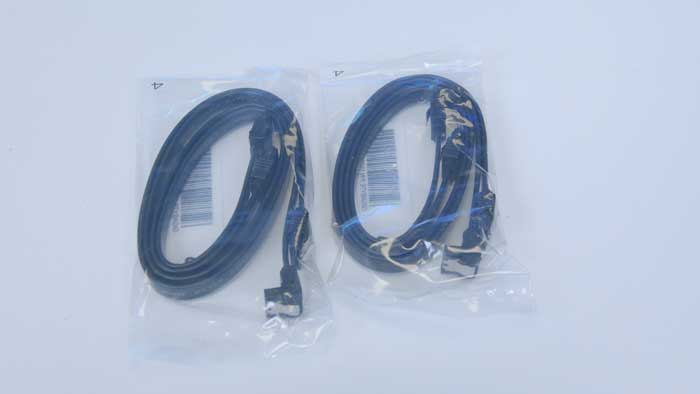 JFP1 Q-Connector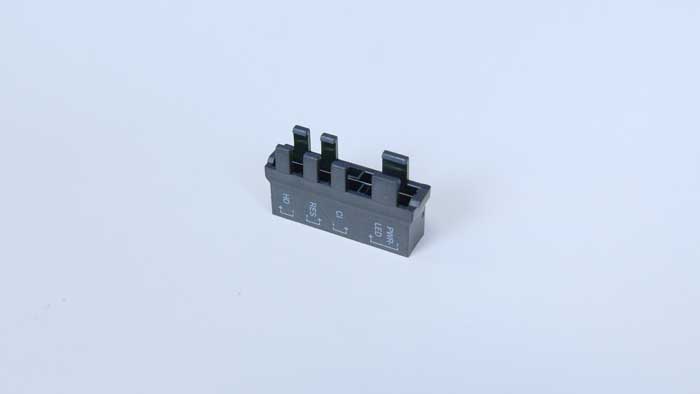 BIOS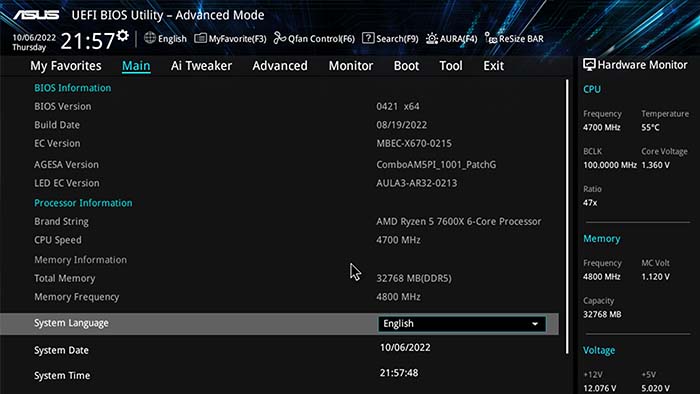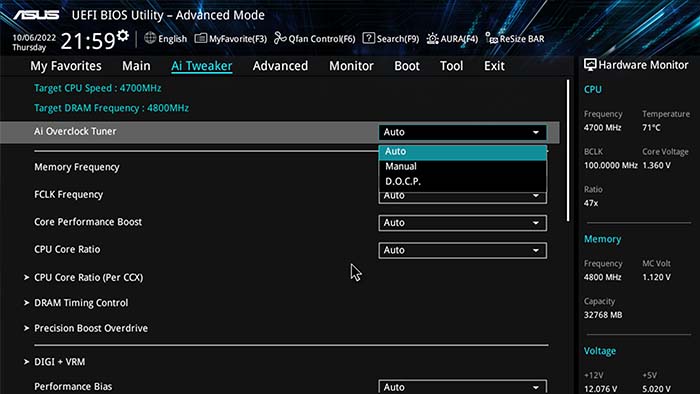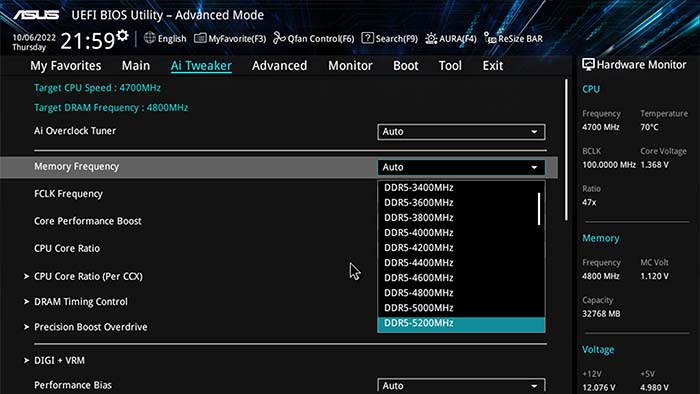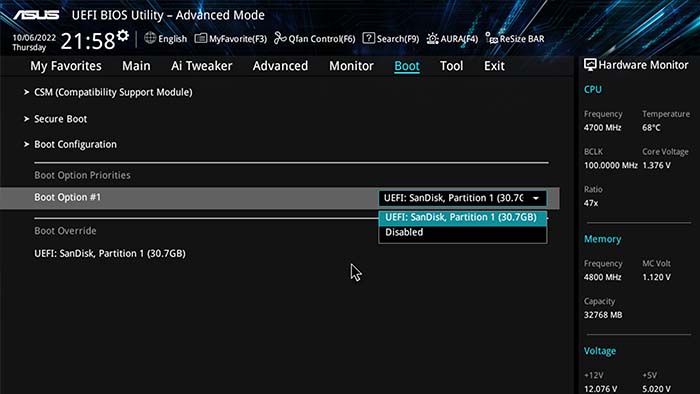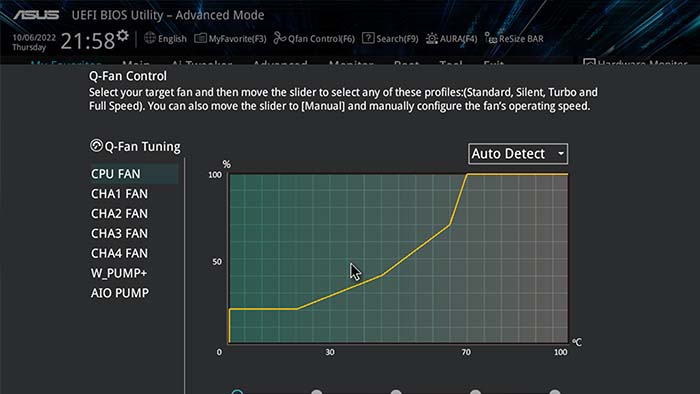 Compatible Processors
Getting the best value for money and performance out of your components is vital in building a powerful gaming PC. You don't want to waste money on components you won't need, while ensuring you don't build a system that underperforms. With this in mind, we would recommend pairing a Ryzen 7 or Ryzen 5 CPU with this motherboard. The lower power phases won't be able to sustain an exceedingly high overclock, and the cheaper design wouldn't particularly suit a high-end build. Although this board definitely could utilise either of the Ryzen 9 CPUs, we'd stick to the cheaper option to build a more mid-range price conscious gaming system.
| | | |
| --- | --- | --- |
| CPU Name | Compatibility | Do We Recommend? |
| Ryzen 9 7950X | ✅ | ❌ |
| Ryzen 9 7900X | ✅ | ❌ |
| Ryzen 7 7800X? | ✅ | ✅ |
| Ryzen 7 7700X | ✅ | ✅ |
| Ryzen 5 7600X | ✅ | ✅ |
| Ryzen 5 7500? | ✅ | ✅ |
Conclusion
ASUS Prime X670E-Pro WiFi
Product Name: Prime X670E-Pro WiFi
Brand: ASUS
Features

Design

Performance

Value For Money
Summary
The ASUS Prime X670E-Pro WiFi is one of the cheaper motherboards provided by ASUS to feature Gen5 options and poses as an entry to the new AM5 platform without forcing consumers to spend a fortune. The rear IO houses a massive range of high speed USB ports, along with Gen4 SSD slots for those looking to maximise their storage options. And despite being a cheaper board, you have 2.5 Gigabit LAN and WiFi 6E which is rather plentiful. I don't really have much to say that is negative about this board. The VRMs aren't ideal, but arguably this board isn't entirely designed for the purpose of top-end overclocking. And although this board is a little bit more expensive than the TUF Gaming board, the price isn't that different overall. I'd say that if you want to maximise the amount of PCI-E 5.0 slots, this board is a great choice, but X670 boards are also perfect if you're not worried about upgrade paths later down the line.
Pros
✅ Cheaper than most other X670E motherboards.
✅ Plenty of USB ports on the rear.
✅ BIOS is simple to use.
Cons
❌ VRM power design is not great for overclocking.
❌ Alternative colour design won't appeal to everyone.