Introduction
Picking out a colour scheme is not normally the forefront of a PC build. Often users will consider just getting the best parts they can, for the best price point. Today we're turning the tables, putting the look and design part of a system, and made it the focus!
Alongside the awesome colour scheme, we've combined MSI's Suprim X RTX 3070Ti, and Intel's Core i7 12700K – a superb GPU and CPU pairing, for maximum performance. All of the parts in this build provide impressive gaming performance at 1440p and 4K, alongside superb aesthetics.
The guide below breaks down all of the stunning components we've put together, and demonstrates that PC builds can look good while still providing top-tier performance!
Suggested Article: The Best PC Cases to Buy in 2022!
Main Components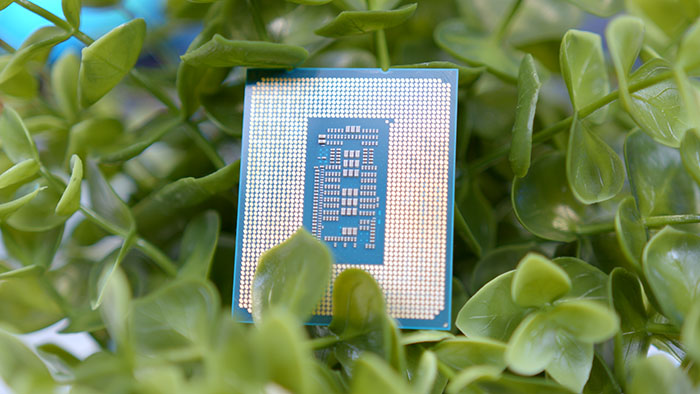 CPU: Intel Core i7 12700K
The i7 12700K is an incredible addition to Intel's 12th generation line-up. Boasting up to 5GHz boost clock speeds, with an insane 20 threads, you won't be losing out on any performance here! Intel's new 12th Gen line-up provide class-leading performance that takes the fight well and truly to AMD.
Buy the Intel Core i7 12700K on:
---
Key Facts:
Boost Clock Speed: 5GHz
Core Count: 12
Thread Count: 20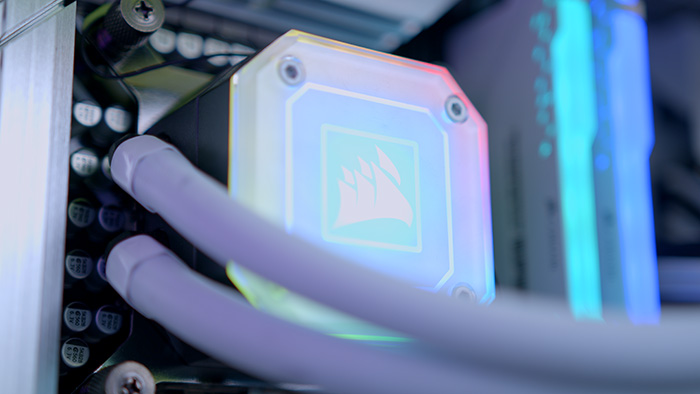 CPU Cooler: Corsair iCUE H150i Elite Capellix
A CPU like the i7 12700K needs a CPU cooler to match the power and performance. The Corsair iCUE H150i fits this perfectly, but also matches the colour scheme we're going for in this build. With 120mm fans on the radiator and plenty of RGB, you can't complain. 360mm is plenty to keep the CPU nice and cool, while staying pretty silent in its operation.
Buy the Corsair iCUE H150i Elite Capellix on:
---
Key Facts:
Radiator Size: 360mm
Included Fans: 3
RGB: Yes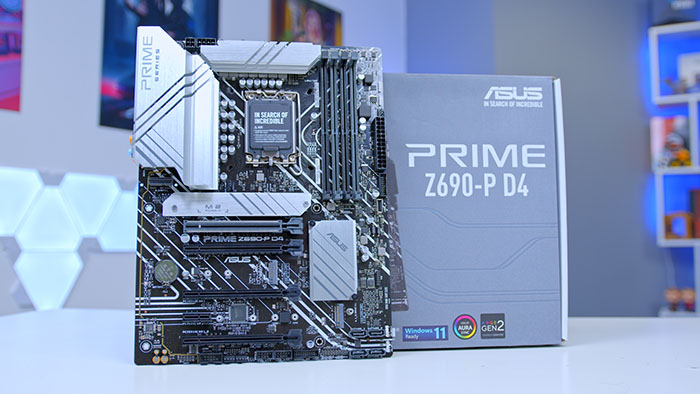 Motherboard: ASUS Prime Z690-P WiFi D4
The Prime Z690-P is a brilliant budget option in the Z690 chipset. Equipped with integrated WiFi 6, PCI-E 5.0, and a futuristic black and white look that we're looking to show off in this build!
Buy the ASUS Prime Z690-P WiFi D4 on:
---
Key Facts:
Form Factor: ATX
Built-in IO Shield: No
Max Memory: 128GB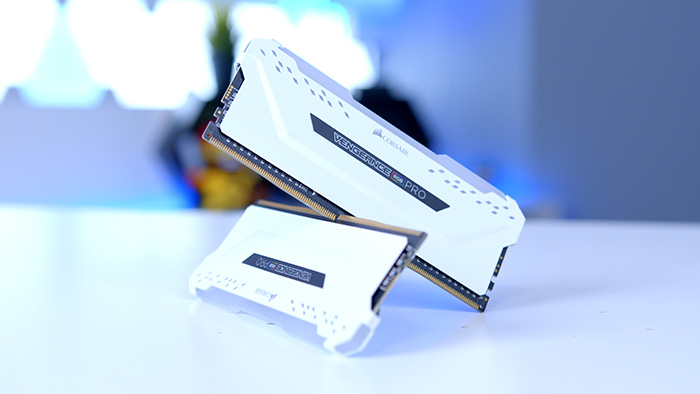 RAM: Corsair Vengeance RGB Pro DDR4
A build like this needs components to match the speed and power that will follow. Corsair's Vengeance RGB Pro kit give this build the performance it deserves, but also the white colour scheme and RGB too! Lots of clock speed, capacity options and price points make this RAM an awesome fit for any build.
Buy the Corsair Vengeance RGB PRO 32GB DDR4 on:
---
Key Facts:
Capacity: 32GB
Clock Speed: 3200MHz
CAS Latency: 16-18-18-36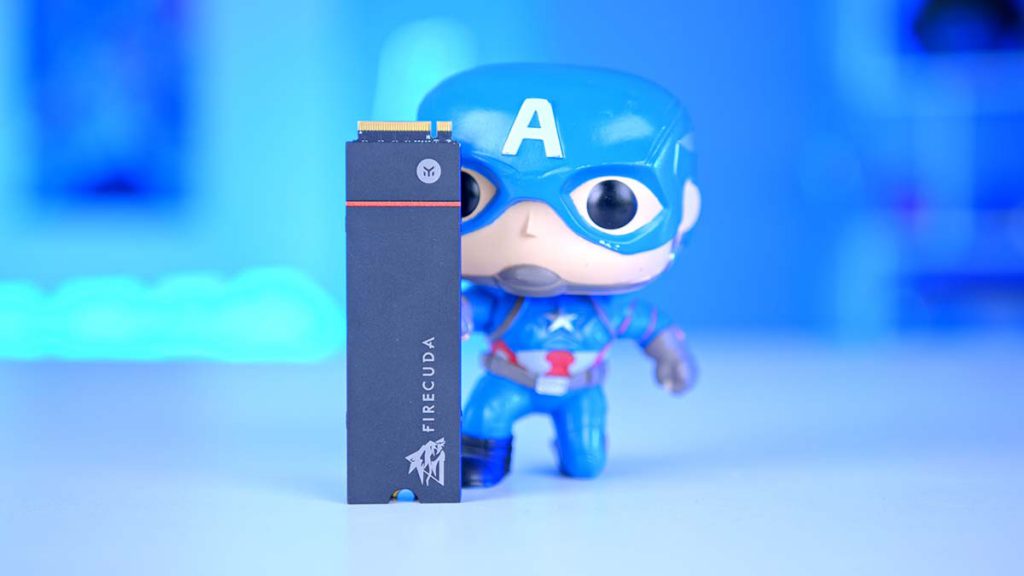 SSD: Seagate FireCuda 530 2TB
Since the release of PCI-E 4.0 SSDs we've seen a plethora of different storage choices enter the market. This build deserves the read and write speeds of a leading Gen 4 SSD, and the FireCuda 530 fits that bill!
Buy the Seagate FireCuda 530 2TB on:
---
We've done a review on the Seagate FireCuda 530 that assesses the raw power and performance of the SSD, go and check it out!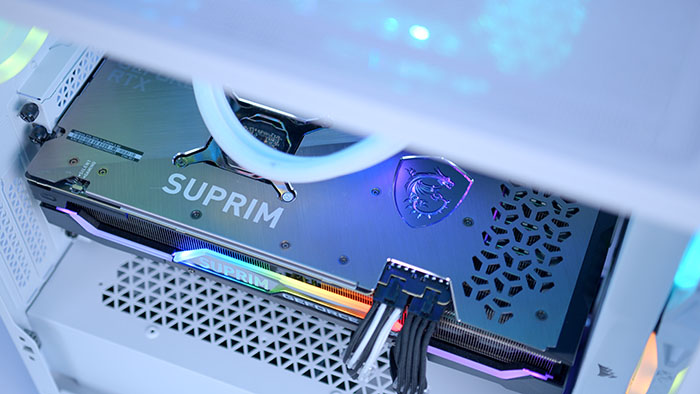 GPU: MSI Suprim X RTX 3070 Ti
There's loads of different options when it comes to GPUs, and the 3070Ti is a great mid-range to high-end option going in our build. MSI's Suprim X 3070Ti comes with 8GB of VRAM, and 2nd generation RT cores perfect for all that Ray Tracing goodness! You also get support for DLSS, one of our favourite pieces of GPU tech ever.
Buy the MSI Suprim X RTX 3070 Ti on:
---
Key Facts:
CUDA Cores: 6144
TDP: 310W
RT Cores: 48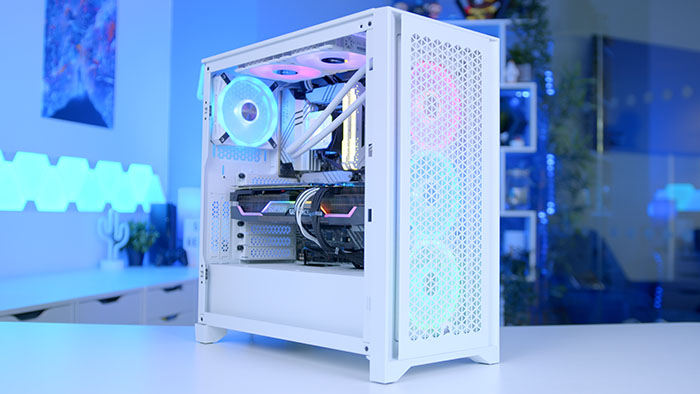 Case: Corsair 4000D QL RGB All-White Edition
The Corsair 4000D puts cooling and airflow into the forefront of the design. With support for up to six 120MM fans, multiple radiators and clean cable management routing this case makes for a sleek and 'cool' build. This 'all-white' adaptation ditches the grey accents for one of the cleanest case aesthetics ever.
Buy the Corsair 4000D White Edition on:
---
Key Facts:
Form Factor: Mid Tower
Fan Support: 6
Motherboard Support: ATX/mATX/Mini-ITX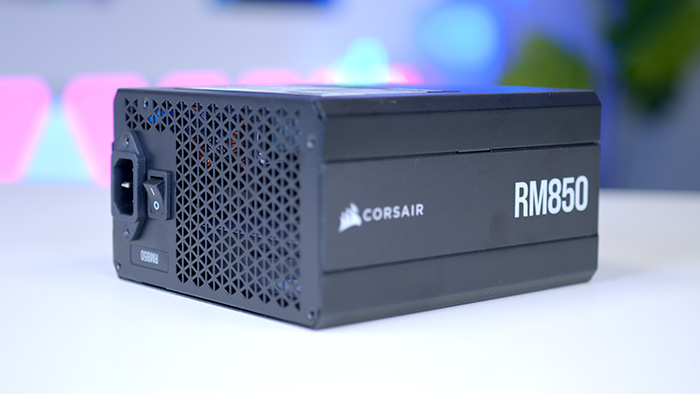 PSU: Corsair RM850
The components we've picked out offer high performance, and with that comes a high wattage requirement. To supply power we've picked Corsair's RM850. It is a fully modular PSU sporting an 80+ Gold certification for efficiency, and an ultra low noise mode for silent operation!
Buy the Corsair RM850 on:
---
Key Facts:
Wattage: 850W
Modular: Yes
Efficiency: 80+ Gold
White Peripheral Options
Below we've selected some mid-range peripherals that offer that same white aesthetic that we've gone for with this build. The choices we've picked will offer a well-rounded setup, but it puts the design aspect into consideration. All of the peripheral choices will still give that edge in performance, but we've still been somewhat price conscious to get you the most bang for your buck!
Logitech G305 Mouse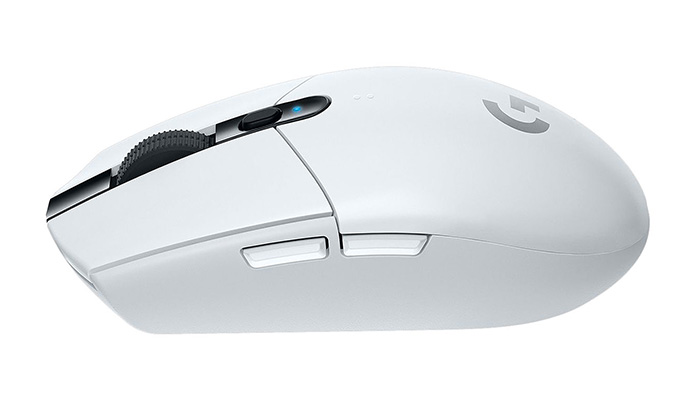 The G305 mouse comes in numerous colours, but to match today's build we've picked the white design. The G305 is a wireless mouse that uses Logitech's LIGHTSPEED technology to give you some of the fastest response times in wireless peripherals. With a sensor that can reach a maximum of 12000 DPI, this mouse will give you great accuracy!
Buy the Logitech G305 Mouse on:
---
Corsair K65 RGB Mini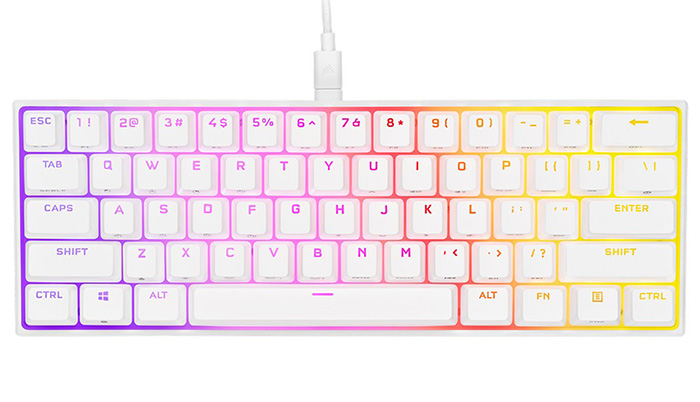 The K65 RGB Mini utilises Cherry MX Linear Speed switches that provide lightning-fast response times, and is perfect for fast-paced competitive gameplay. Corsair's iCUE software will also give you a level of lighting and fine-tuned key customisation, and will work amazingly with our other iCUE parts. You can find all of our keyboard reviews here.
Buy the Corsair K65 RGB Mini on:
---
SteelSeries Arctis 3
The SteelSeries Arctis 3 comes with distinguished features that are perfect for any gaming build. With a Discord-certified noise cancelling microphone, Windows Sonic surround sound compatibility, the Arctis 3 emphasizes clear sound. With the white design, this headset is a flawless choice to complete our all white build!
Buy the SteelSeries Arctis 3 on:
---
Gallery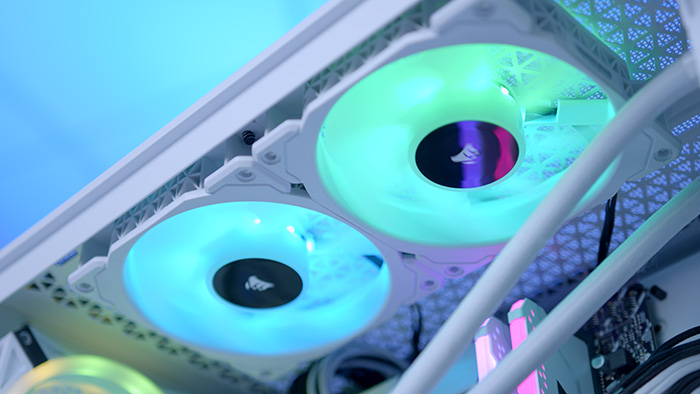 Benchmarks
Courtesy of our very own YouTube channel, 'Benched', we've got loads of benchmarks of all of the GPUs that we've reviewed, which you can find on our website. Below we've got some gameplay of various titles in 4K. This will demonstrate the power of the MSI Suprim Gaming X RTX 3070 Ti!
Video