Introduction
With the release of Intel's 12th gen CPU range, consumers were able to leverage a plethora of new features from DDR5 memory support, PCI-E 5.0, and Gen4 SSDs. At the same time, consumers also saw the revival of the Disney Star Wars franchise through a TV series known as the Mandalorian.
Seagate and Disney then partnered together and created an awesome looking variation of their FireCuda 530 SSD, but with a Star Wars twist! Today we'll be taking a look at this cool SSD, delving into performance and just why this Gen 4 drive is so unique.
Buy the Seagate FireCuda 530 Beskar Ingot on:
Suggested Article: How Much Storage Do You Need for a Gaming PC?
Gen4 Performance – Is it Worth It?
Before we jump into the design aspects of the Beskar FireCuda 530 we should first talk about performance metrics. One of the biggest marketed areas of Gen4 drives is the performance improvement upon Gen3 options. With every PCI-E generational jump, the amount of bandwidth effectively doubles. So in Gen3 we were looking at around 3-4GB/s, and Gen2 would have halfed that at around 1-2GB/s. Now we've doubled again with Gen4 drives offering upwards of 7GB/s on average.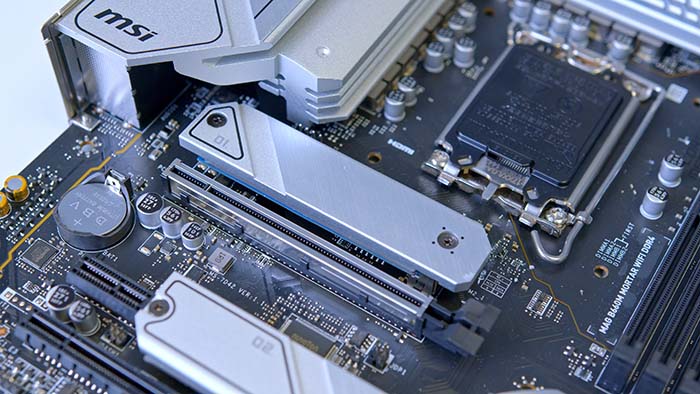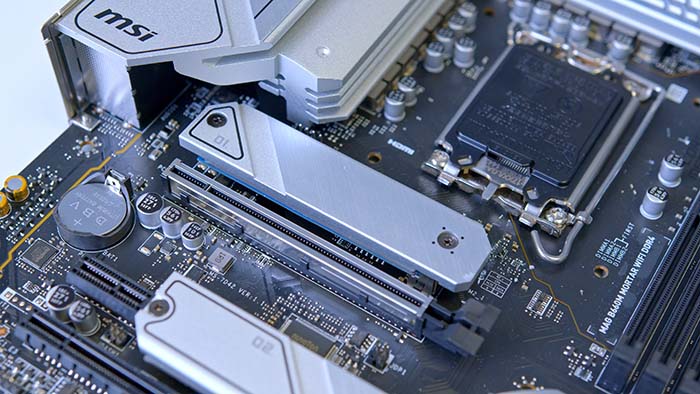 But the biggest question posed with these exponential performance leaps – is the extra cost worth it, and the speed really necessary? This answer ultimately lies in your preferences as a consumer. We've explored this subject before, in a deep dive of PCI-E Gen 3 vs PCI-E Gen 4. For high-end builds, fast drives can directly affect gaming performance, while more entry-level and mainstream systems will see big jumps in the general usability speed of a PC.
These drives will primarily affect moving files, benchmarking, and workstation applications, like video editing or rendering. Games do benefit from having a faster drive due to load times, but if you've already got yourself an SSD, it might not be worth the upgrade necessarily. However, if you move a lot of files around, or you edit plenty of videos, having fast storage is almost a necessity, and the Gen4 bandwidth will definitely be favourable.
Design & Aesthetic
Without 'nerding out' too much on Star Wars lore, I'll provide some brief backstory on the design of the Beskar Ingot SSD. Effectively in The Mandalorian, our masked hero is on the hunt for bounties across the Outer Rim, until he gets approached by a member of the Empire. After retrieving his bounty, the Mandalorian is paid in an ancient currency known as Beskar. These shimmering silvery ingots are used to make armour for the Mandalorians in Star Wars, and they're all stamped with the Imperial seal (hence the circle emblem design located on the SSD).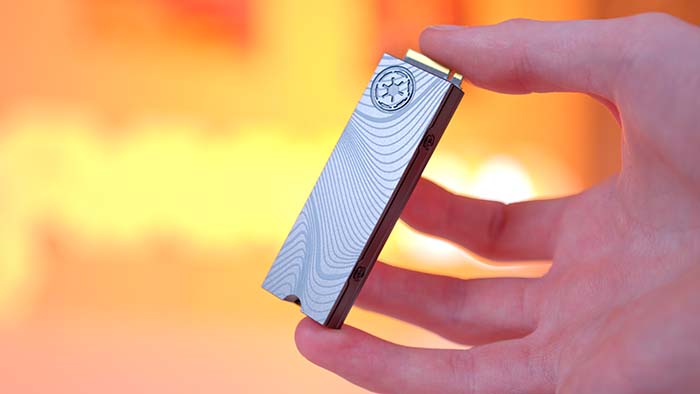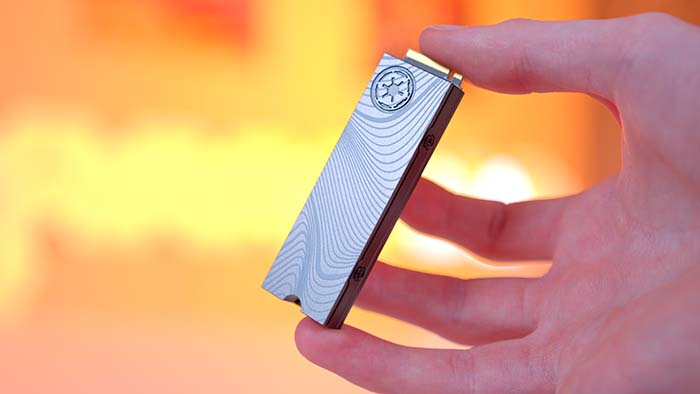 These Beskar ingots from Star Wars make up the forefront of the design, in the form of a heatsink. I must admit, these SSDs are genuinely one of my favourite PC components. We try not to be biased here at GeekaWhat, but Seagate has done an incredible job at capturing the design of the Beskar ingot, while also creating an incredibly fast SSD that has its own passive cooling solution. This is an SSD that is worth showing off in your build because of how cool it looks.
As another point to note, Seagate has also created a couple of other products that feature the signature Beskar design. If you're reticent to pick up a Gen4 drive, you can instead pick up a slightly cheaper SATA SSD with the Beskar ingot look. Along with an external hard drive which can be plugged into your PC, or be used as a game drive for a console!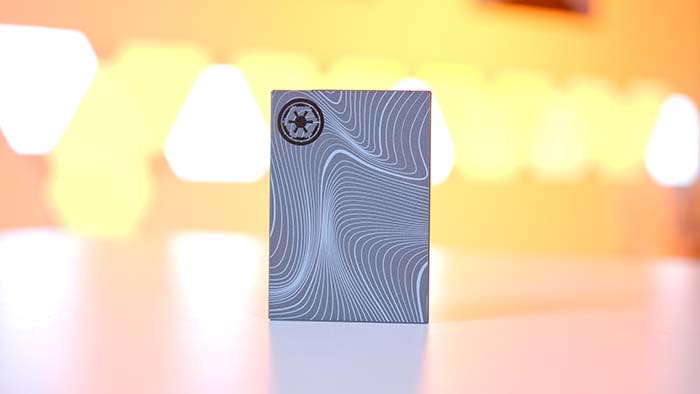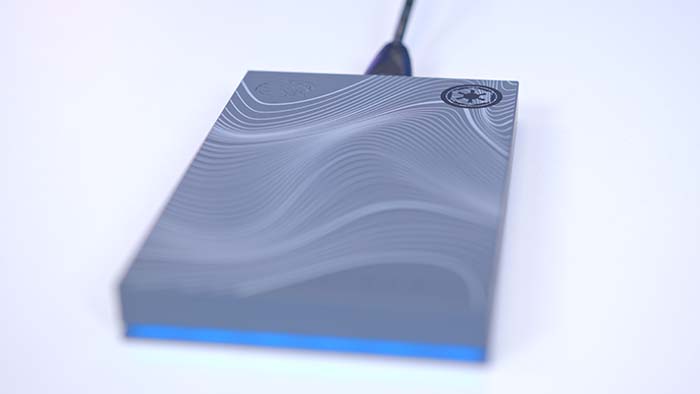 Performance
When we ran CrystalDiskMark we were relatively happy with the overall performance. Seagate's reported 7300MB/s read speed seems to be accurate with our benchmark reaching the same figure with a 50MB/s increase. With the write speed we were left a little bit disappointed. We weren't able to reach the 6000MB/s shown on the datasheet below, but still came close. This ultimately could be due to the other components used in the system, but regardless a near 6GB/s write speed is very impressive.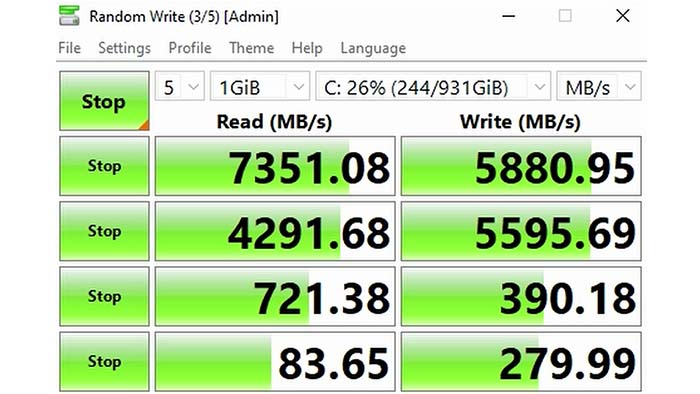 | | | |
| --- | --- | --- |
| Specifications | 500GB | 1TB |
| NAND Flash Memory | 3D TLC | 3D TLC |
| Form Factor | M.2 2280 with Heatsink | M.2 2280 with Heatsink |
| Sequential Read (Max, MB/s), 128KB | 7000 | 7300 |
| Sequential Write (Max, MB/s), 128KB | 3000 | 6000 |
| Total Bytes Written (TB) | 640 | 1275 |
| Mean Time Between Failures (MTBF, hours) | 1.8 Million | 1.8 Million |
| Rescue Data Recovery Services (years) | 3 | 3 |
| Warranty, Limited (years) | 5 | 5 |
Alternatives
The FireCuda 530 Beskar edition is an awesome looking drive that's to be sure, but we wanted to provide so similar alternatives that are great value for money and offer competitive performance and a brilliant aesthetic to match.
WD_Black SN850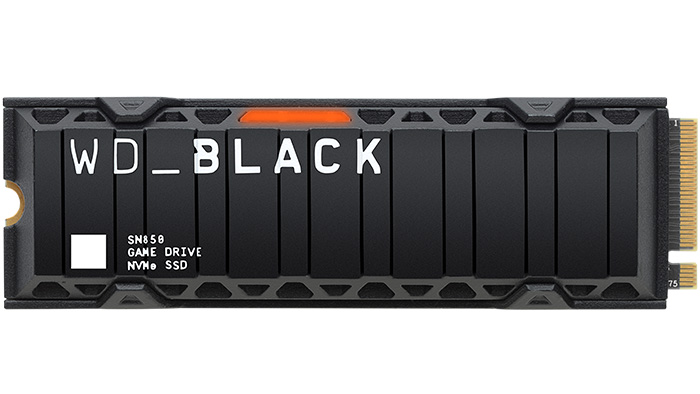 One of the main competitors to the FireCuda 530 is Western Digital's Black SN850. This SSD offers great performance of 7GB/s on the read, but it also looks awesome. The industrial heatsink design looks great, and as a bonus is compatible Sony's PlayStation 5. Although there's no RGB, if you're looking for a competitive option to the FireCuda 530, the SN850 is a brilliant choice.
Buy the WD_Black SN850 on:
Patriot Viper VPR400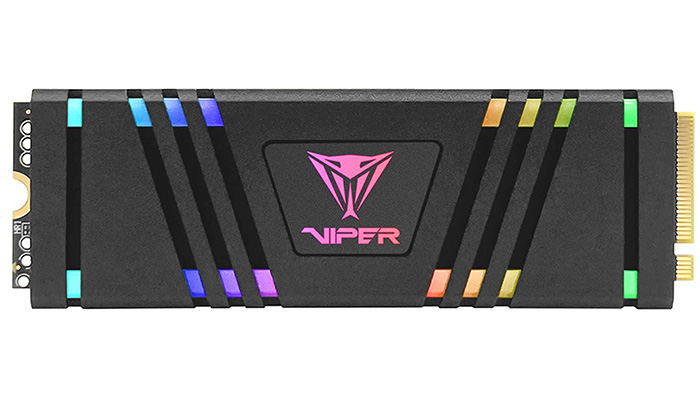 We awarded the Patriot Viper VPR400 kit as the best looking option on our Gen4 SSD buyers guide roundup. Offering similar speeds to all of the options we've provided but with a small hint of RGB located on the heatsink. Patriot hasn't gone overboard with the RGB, but gives you an option as a consumer for some additional flair and customisation options on the lighting front.
Buy the Patriot Viper VPR400 on:
Samsung 980 Pro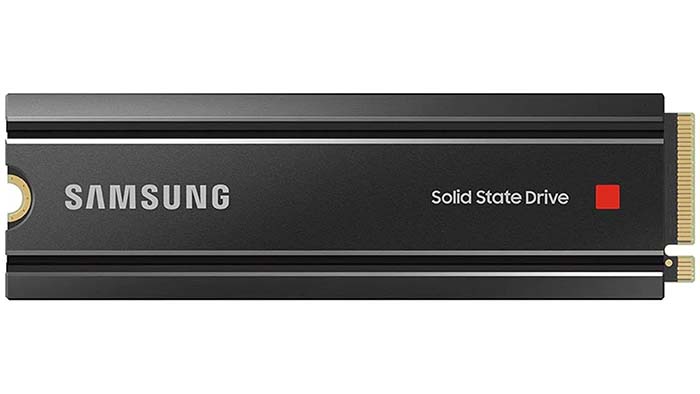 Our final alternative option is the Samsung 980 Pro heatsink edition. This particular drive offers a more sleek aesthetic, but the 980 Pro will fit in very well with a range of different build styles. With 7GB/s on the reads and just over 5GB/s on the writes, this drive offers similar performance for a great price. If you're looking to build a high-end PC with optimal speeds, the 980 Pro is a perfect option!
Buy the Samsung 980 Pro on:
Conclusion
Seagate FireCuda 530 Beskar Edition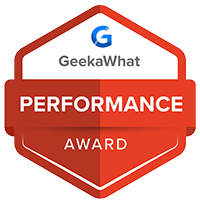 Product Name: FireCuda 530 Beskar Edition
Brand: Seagate
Features

Design

Performance

Value For Money
Summary
It is clear that with this variation if the FireCuda 530, that Seagate have put an incredible design idea at the forefront of the creation. The Beskar ingot heatsink makes this drive stand out in terms of aesthetic and is one of my favourite drives on the Gen4 platform. To top it off, the FireCuda 530 is also one of the best performing drives available to buy, making it such a huge competitor in the market. The price is slightly disheartening for those that are on a budget, but if you're willing to swallow the cost, then the FireCuda 530 Beskar Edition is definitely worth picking up for the performance and added Star Wars flair!
Pros
✅ Exceptional design.
✅ One of the best performing Gen4 SSDs.
✅ Versatility for PC and Console setups.
Cons
❌ Lower performance on the 500GB drive.
❌ Quite expensive.
❌ Capacity doesn't go higher than 1TB.