Introduction
We're here at Computex in Taipei, Taiwan, checking out all of the brand new products that likely to hit the market within the next few months. So far we've been pretty impressed with some of the products on offer. Lian Li's booth was one of the first we'd checked out which you can find more detail in an article that covers all of their new products.
At Gigabyte's both we've seen a surprising refresh to the Z790 chipset. Intel announced the 13th-Gen range alongside their Z790 options in October of last year, which brought along some of the most powerful CPUs that we've ever seen. The Z790 chipset also revitalised Z690 by bringing more refined features such as widespread PCI-E 5.0 support, higher clock speed DDR5, more overclocking capability and a whole tonne of other features.
Which is why we were somewhat surprised to see the re-entry of the Z790 chipset, as Intel is very likely to consider 13th-Gen a deprecated platform over the next year or so. This definitely has raised some eyebrows at GeekaWhat HQ, and we believe this could be a possible contender for Intel's brand new 14th-Gen range. It is difficult to confirm whether this is actually the case, so we'll be relaying our thoughts at the end of this article!
Gigabyte Z790 AORUS XTREME X
Gigabyte AORUS XTREME motherboard was one of the most powerful options available on the Z790 chipset. This was the flagship board that Gigabyte released alongside the initial 13th-Gen CPUs, and is an insanely equipped option. This board in particular now sports a full LCD display on top of the IO heatsink. This LCD unfortunately is soldered to the board, so removing it won't be possible, which is a little bit disappointing to see.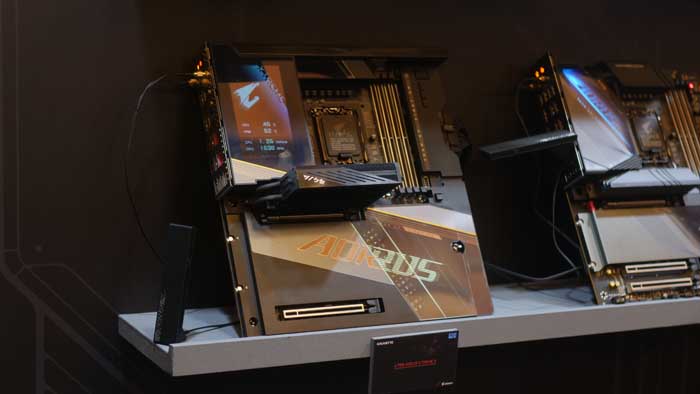 Regardless, the LCD display is fully customisable in terms of what you can display, allowing consumers to play GIFs, show system information, and more. IO wise, the XTREME X is now equipped with WiFi 7, which is one of the first motherboards in existence to feature the new standard. This board also have four PCI-E x4 SSD slots (one of which is PCI-E 5.0). If you're the kind of consumer that needs plenty of storage, this motherboard will definitely be an excellent option to pick up.
Another area worth pointing out is the magnetic latching mechanism used to connect the heatsinks to the motherboard. Heatsinks can be a little bit complicated to remove at times, or are often removable with a variety of tools. Gigabyte have made it incredible easy to remove the heatsinks, allowing you to easily access SSD slots without having to use any tools.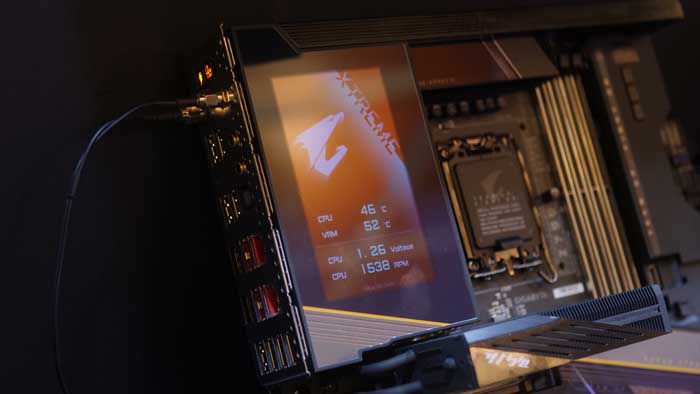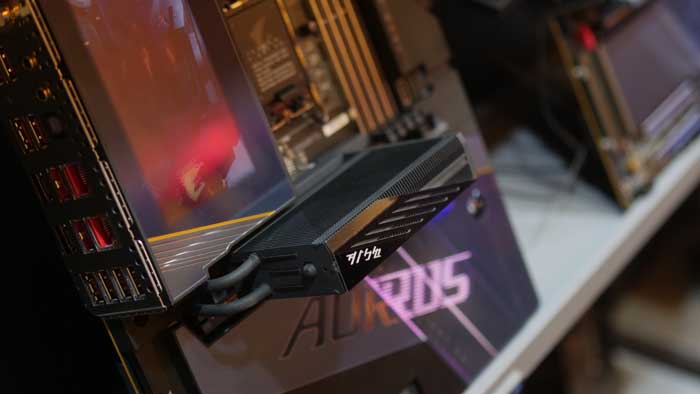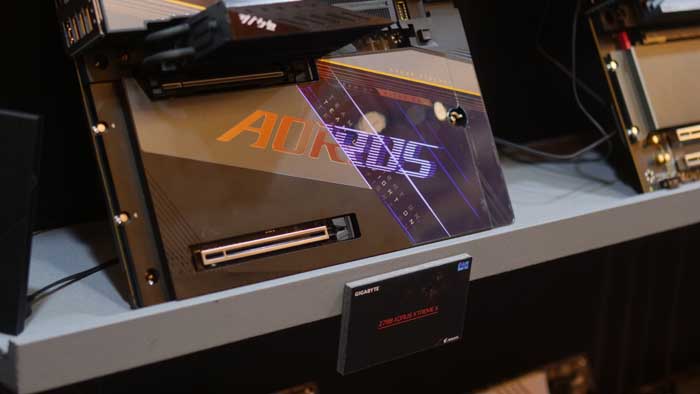 Gigabye Z790 AORUS Master X
The AORUS Master X has received similar treatment in comparison to the AORUS XTREME. This particular model has also had an upgrade to the WiFi module, sporting WiFi 7 compatibility alongside 10 Gigabit ethernet too. This makes this board more ideal for workstation systems, especially for those that need to transfer large files very quickly.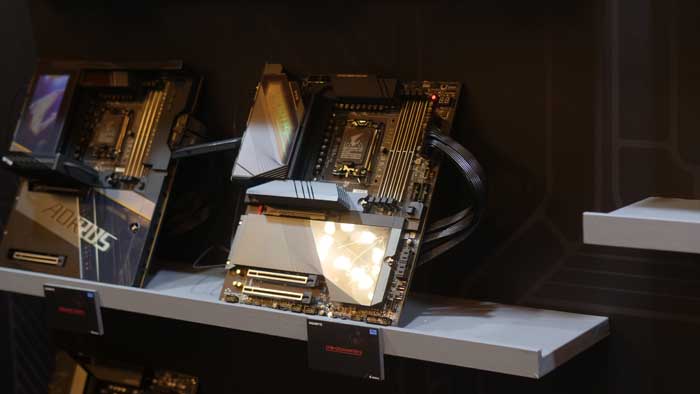 This board has also received an upgrade to the latching mechanisms that hold the heatsinks in place. This should help cut down building time and also save you having to pick up any tools when installing the board into your system.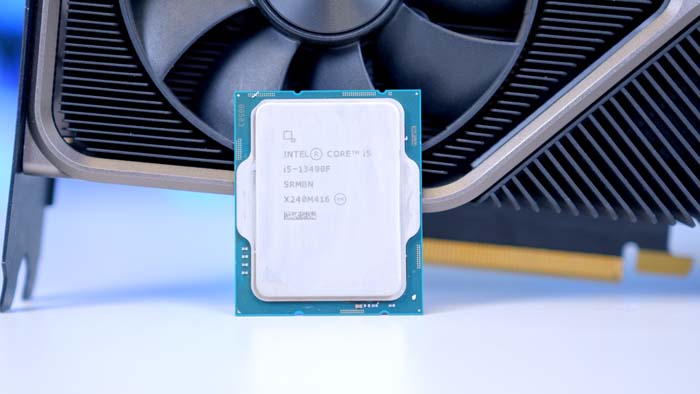 Is this Intel 14th-Gen?
Honestly, we don't know. There have been a number of rumours over the past few months that Intel had plans to refresh the Raptor Lake range of CPUs (13th-Gen). And it is highly likely that with a brand new set of CPUs, we're also probably going to see some new Z790 motherboards, and possibly even B760. This is likely down to the refined specs of the new Raptor Lake CPUs that might require beefier heatsinks in order to deal with the thermal capability of each SKU.
If we throw some through points out there, this could potentially be a 14th-Gen platform. Intel normally keeps their platforms alive for two generations. So 12th and 13th-Gen for LGA 1700, 10th and 11th-Gen for LGA 1200 etc, etc. All signs point towards 14th-Gen being on entirely new motherboards. But what if the new 14th-Gen CPUs are supposed to be single core beasts, instead of multicore options?
Intel already has the crown when it comes to workstation CPUs, so Team Blue could potentially have plans to refine the LGA1700 platform even further and provide improved metrics for single core processes. This would mean they don't need to change platform, and Z790 boards could survive this generation.
Looping around to the question that we've asked in the heading, whether this refresh indicates that we're getting 14th-Gen, we don't know. But it seems odd to refresh an entire set of motherboards for some slightly better CPUs. As always, we recommend checking out our website for any further updates or clarification on new products and components entering the market.