Introduction
The launch of Intel's 13th-Gen CPUs was an overwhelming success, with consumers gaining access to a plethora of new processors that offered significant generational improvements. Intel have demonstrated yet again that they are the king of performance, and AMD were left in the dust with the competitive and powerful CPU options.
But despite the promising power of the 13th-Gen CPUs, those looking to build on a budget or upgrade their motherboards were met with hefty price tags on the Z790 chipset. This has meant those looking to build a cheaper system had somewhat restricted options on the initial launch, but with the brand new announcements at CES this year, it looks like budget builds are coming back!
Intel have officially released their B760 and H770 chipsets, giving consumers a plethora of new motherboards at a much lower price point compared to the flagship. In today's article we'll be taking a look at a brand new B760 motherboard from ASUS – the ROG STRIX B760-G Gaming WiFi D4. This Micro-ATX board comes crammed full of features offering an alternative design for those looking to build a cheaper system on Intel's most powerful platform!
Buy the ASUS ROG STRIX B760-G Gaming WiFi D4 on:
Suggested Article: Intel Core i5 13600K Review – A Mid-Range Performance Titan
What Are B760 Motherboards?
While the B760 chipset is a new addition to the 13th-Gen platform, the 'B' series motherboards are not an unfamiliar part of Intel's offerings. Z790 motherboards have always been the flagship, sporting the most amount of PCI-E lanes, CPU overclocking capability, alongside maximising USB ports, and expansion slots. However, 'B#60' boards provide a solution for the more price-conscious buyer looking to make use of the latest next-gen features.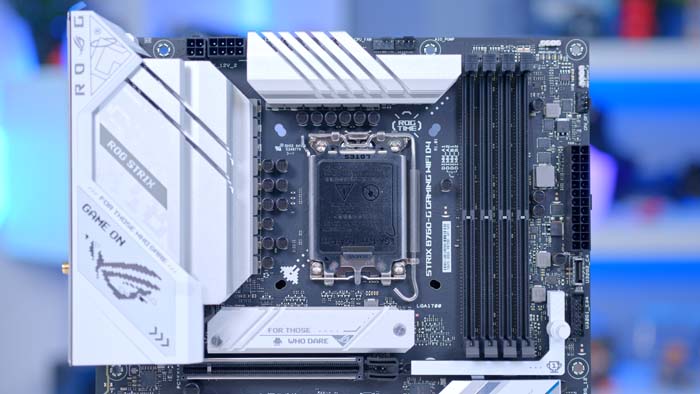 The B760 chipset provides the various features that come with the Intel 13th-Gen architecture such as PCI-E 5.0 compatibility, Thunderbolt 4, and more, but it reduces the amount of them. This is done by the manufacturer to save on costs so that the motherboard can be priced at a much lower MSRP compared to Z790 options. This does mean that users will end up with less of the new technology, but arguably, the price difference tends to be worth it.
By contrast to AMD's latest Ryzen 7000 platform, Intel's 'B' motherboards tend to offer a much more balanced solution whereby consumers still get access to a huge amount of the next-gen features. If we compared this the B650 and B650E chipsets, you'd find that B760 motherboards offer a much better value-proposition in terms of price, features, and design.
The purpose of the B760 chipset is to provide a more budget-friendly entry onto the 13th-Gen platforms, and this even includes DDR5 specced boards. The biggest upside to the release of the B760 chipset is that manufacturers have kept the price relatively similar to the B660 options. This means consumers can get an upgrade at a much more comfortable price point compared to the rest of the market.
Chipset Differences
To provide some more context about the differences between the B760 and Z790 chipset, we've put together a table that highlights the major features on the motherboard we're reviewing today, and a similar Z790 option.
Features
ASUS ROG STRIX B760-G Gaming WiFi D4
ASUS ROG STRIX Z790-A Gaming WiFi D4
CPU Overclocking Support
No
Yes
VRM Power Phases
12+1
16+1
DDR4 Overclocking Speed
5333MHz
5333MHz
PCI-E 5.0 Slots
1x x16 PCI-E 5.0 Slot
1x 16 PCI-E 5.0 Slot
PCI-E 4.0 Slots
2x x4 PCI-E 4.0 Slots
1x PCI-E 4.0 x16 Slot
4x x4 PCI-E 4.0 Slots
2x 16 PCI-E 4.0 Slot
USB Connections (Rear)
1x USB 3.2 Gen2x2 Type-C
1x USB 3.2 Gen2
3x USB 3.2 Gen1
4x USB 2.0
1x USB 3.2 Gen2x2 Type-C
3x USB 3.2 Gen2
4x USB 3.2 Gen1
2x USB 2.0
USB Connections (Front)
1x USB 3.2 Gen2 Type-C
1x USB 3.2 Gen1
2x USB 2.0
1x USB 3.2 Gen2 Type-C
1x USB 3.2 Gen1
2x USB 2.0
LAN Type
2.5 Gigabit LAN
2.5 Gigabit LAN
WiFi Module
WiFi 6E
WiFi 6E
Estimated MSRP
Check on Amazon
Check on Amazon
Differences Breakdown
Briefly looking at the table there are some obvious differences to touch upon. The first is overclocking support, B760 boards unfortunately don't officially support CPU overclocking which means the 'K' variant CPUs aren't particularly ideal for this board. But, on the upside, consumers can save some money by picking up a non-unlocked SKU, such as the Core i5 13500, or the Core i7 13700. XMP profiles and memory overclocking is however supported, providing the option to unlock some extra performance from your RAM.
In terms of PCI-E, both the B760 and Z790 board have the same amount of PCI-E 5.0 slots which are ready for the next generation of graphics cards. In terms of PCI-E 4.0, the ROG STRIX B760 does miss out on two Gen4 slots compared to the Z790 board. This is a bit of a loss if you're looking to max out your storage options, however, two M.2 slots will be more than enough for the majority of consumers, especially as the SATA ports can also be used too.
In terms of USB ports, both of these boards are very similar when it comes to quantity, with the Z790 motherboard only offering one extra port. Generationally, the B760 board does lose out on two USB 3.2 Gen2 ports, alongside one USB 3.2 Gen1 port. Although this will affect transfer speeds, unless you're moving loads of files I'd argue that this won't be much of a problem for most consumers.
The rest of the motherboard is very similar overall when it comes to features. The B760 option may lose out on various usability features, but this is entirely dependent on the manufacturer. ASUS tend to be more forgiving on their cheaper boards, providing their Q-Latch and Q-Release features on the majority of their boards.
Design & Aesthetics
Moving onto the aesthetic of this motherboard, the biggest point to touch upon is the size. The B760-G is a Micro-ATX motherboard which seems to be the only smaller sized ROG STRIX SKU. This does mean that there will be less features compared to an ATX motherboard, but despite this ASUS has still crammed in plenty which make this board a worthwhile purchase (but more on that later).
The overall design of the B760-G is very similar to that of the B760-A variant which we've also reviewed on the GeekaWhat website. The B760-G sports a white and silver set of heatsinks which house various ROG STRIX logos all across the board. I like the alternative colour option as it presents a different style for consumers that don't want to build an all-black PC. However, much like the B760-A, I'm really not a fan of the darkened PCB. Cheaper boards tend to show off much more raw metal, and I feel ASUS could at least provide more colour to the PCB itself to bring a much more clean aesthetic.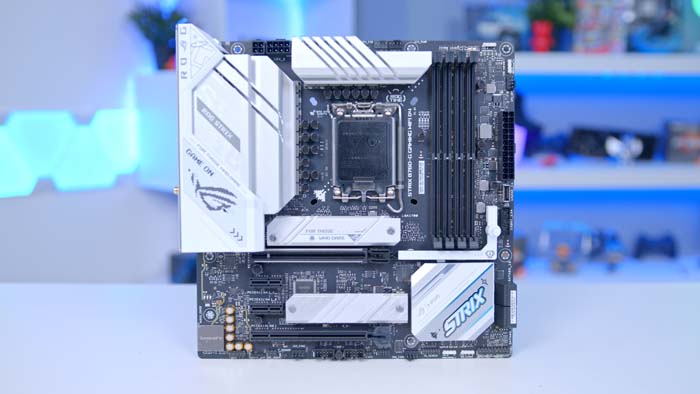 However, I do think ASUS have done an excellent job with the colour on this board. The RGB isn't overkill which is refreshing to see, especially from a brand known for putting RGB lighting everywhere. The RGB ROG logo can also be customised using AuraSync adding some additional flair to a PC build. Overall, the aesthetic is nice, and many consumers will be happy with the alternate look, but I would just prefer ASUS to create a cleaner look across the entire board.
Features
Although the ROG STRIX B760-G is a cheaper and rather small board, ASUS have crammed this motherboard with a plethora of features for consumers to sink their teeth into. We've noted down all of the standout ones below:
Usability Features
The ROG STRIX B760-G has plenty of usability options which can aid users during the building process. The included PCI-E Q-Release button allows users to easily remove their GPU which makes upgrading much simpler. The M.2 Q-Latch also allows consumers to install their storage drives without the use of any tools. The BIOS Flashback and Q-LED also provide a way to diagnose and troubleshoot should there be any problems when your system is powered on.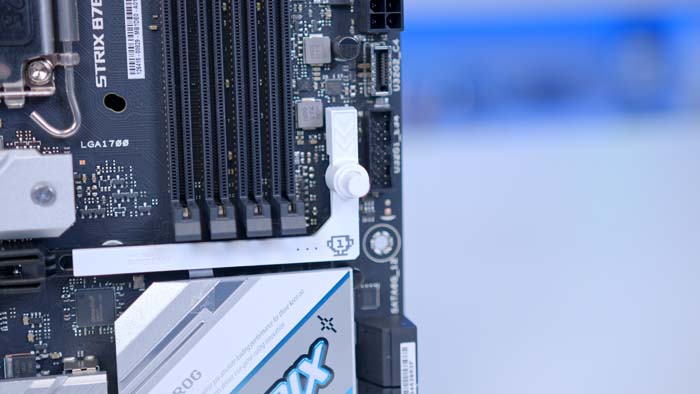 PCI-E 5.0 Support
The ROG STRIX B760-G supports the new Gen5 standard providing upgrade paths for when we see the next generation of graphics cards enter the market. Although there currently aren't any PCI-E Gen5 products available, having a PCI-E 5.0 slot will be ideal for those that plan on upgrading in the near future.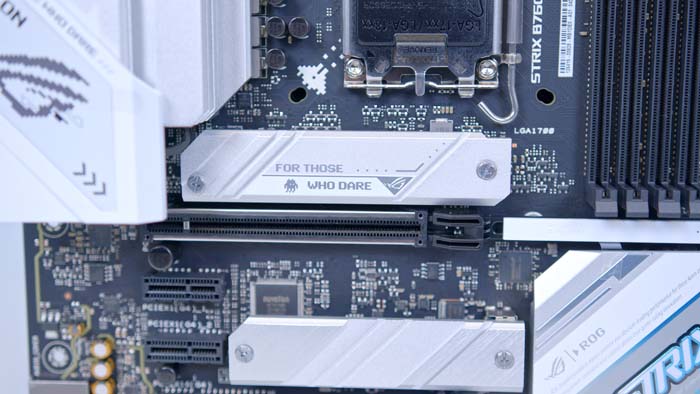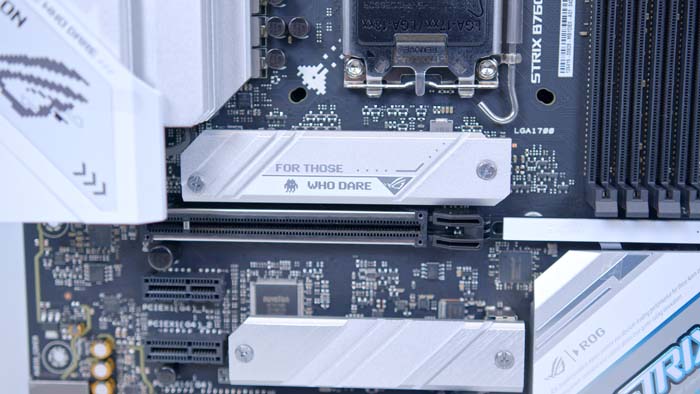 Memory Overclocking
The B760-G supports memory overclocking up to 5333MHz unlocking extra levels of performance once XMP is enabled. Although users won't be able to overclock their CPUs with this board, overclocking RAM DIMMs can provide significant performance improvements in a variety of applications and games.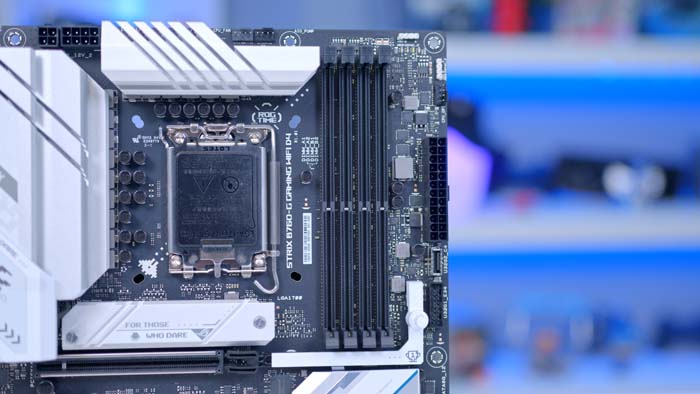 Rear IO
When it comes to USB, networking and audio, the ROG STRIX B760-G has a myriad of options on this board. For USB, users have access to nine on the rear which includes multiple variants of USB 3.2. For networking, consumers have the option of WiFi 6E and 2.5 Gigabit LAN for a more stable connection. And finally for audio, the rear IO features a full suite (minus S/PDIF) which is ideal for those with speaker or MIDI setups.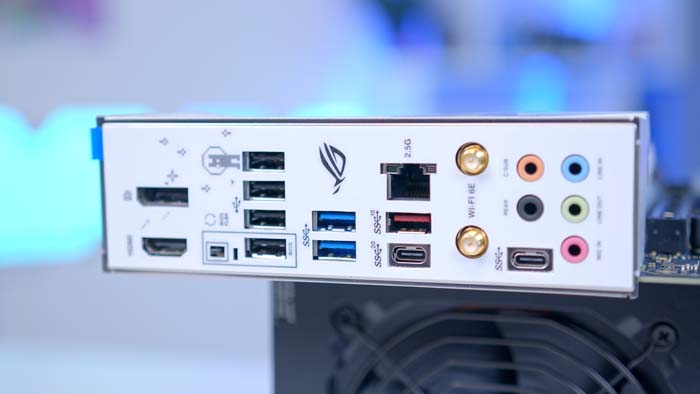 What's In The Box?
The extra accessories that ASUS have provided can aid users during the building process whilst providing a way to save moneys on cables, screws, and any extras that might be needed in a build.
SATA Cables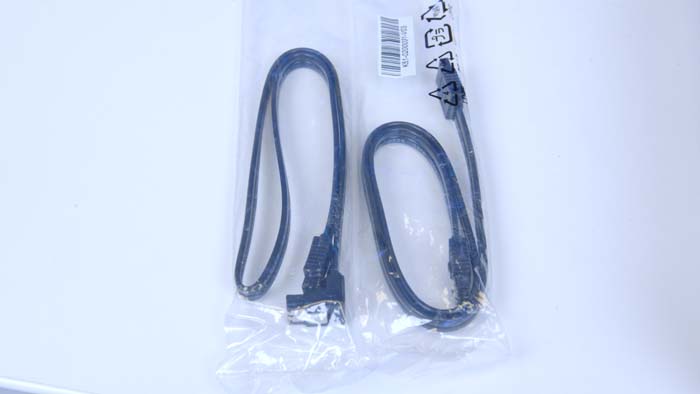 WiFi Antenna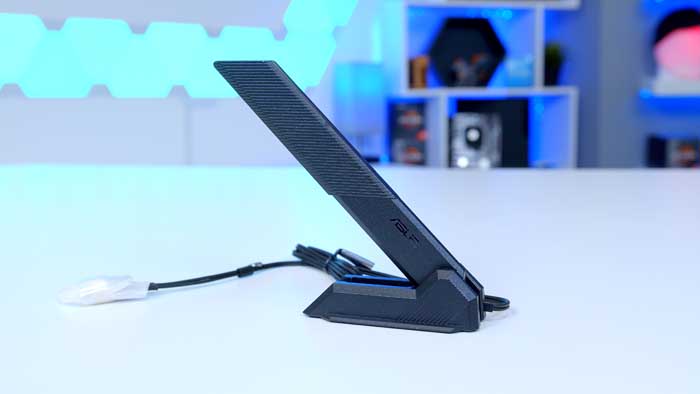 Cable Ties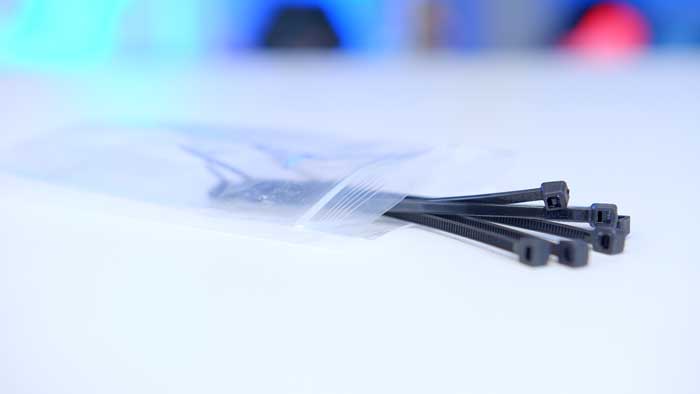 M.2 Q-Latch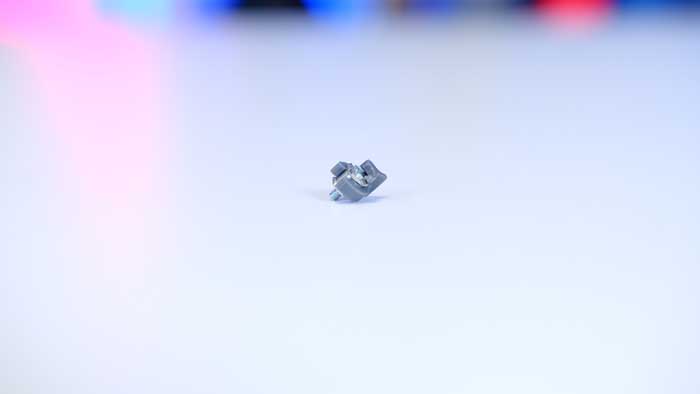 Compatible CPUs
Part of the PC building process is choosing out components, more specifically choosing the right components is a vital decision. In doing this, consumers will be able to get the right level of performance without over, or underspending. For this reason, we would recommend sticking to the Core i5 and Core i7 CPUs, but specifically the non-overclockable variants.
B760 motherboards are designed to offer a cheaper entry to Intel's 13th-Gen platform, and thus are not designed to handle the top-end CPUs. Although they might be compatible in theory, I imagine the VRMs will directly affect performance metrics.
| | | |
| --- | --- | --- |
| CPU Name | Compatibility | Do We Recommend? |
| Intel Core i9 13900K | ✅ | ❌ |
| Intel Core i7 13700K | ✅ | ❌ |
| Intel Core i7 13700 | ✅ | ✅ |
| Intel Core i5 13600K | ✅ | ❌ |
| Intel Core i5 13600 | ✅ | ✅ |
| Intel Core i5 13500 | ✅ | ✅ |
| Intel Core i5 13400F | ✅ | ✅ |
| Intel Core i3 13100F | ✅ | ❌ |
| Intel Core i9 12900KS | ✅ | ❌ |
| Intel Core i9 12900K | ✅ | ❌ |
| Intel Core i7 12700K | ✅ | ❌ |
| Intel Core i7 12700 | ✅ | ✅ |
| Intel Core i5 12600K | ✅ | ❌ |
| Intel Core i5 12600 | ✅ | ✅ |
| Intel Core i5 12400F | ✅ | ✅ |
| Intel Core i3 12100F | ✅ | ❌ |
Conclusion
ASUS ROG STRIX B760-G Gaming WiFi D4
Product Name: ROG STRIX B760-G Gaming WiFi D4
Brand: ASUS
Features

Design

Performance

Value For Money
Summary
The ROG STRIX B760-G Gaming WiFi D4 offers a vast amount of features at a very reasonable price. Despite this motherboard sporting a smaller Micro-ATX form factor, consumers will be very happy with the various features on offer including PCI-E 5.0 support, high speed memory overclocking, alongside a bountiful set of rear IO. My only gripe with the B760-G is the contrasting design. ASUS have opted to use a white and silver aesthetic on the heatsinks which I really like, but the rest of the PCB does not follow suit. If ASUS were to follow through by creating one seamless colour this motherboard would like much better providing plenty of form and function. But despite this, this is my only criticism and I believe otherwise ASUS have created an excellent budget/mid-range motherboard that has plenty of great features to get you started on the Intel 13th-Gen platform.
Pros
✅ Plenty of usability features.
✅ Plethora of high speed USB ports.
✅ Very well priced.
Cons
❌ Doesn't sport an all-white design.
❌ Micro-ATX design does limit features.
❌ Not many extra accessories in the box.