Introduction
With Ebuyer's Nvidia GeForce week in full force, we're seeing a huge drop in graphics card prices for the first time in quite a while. With now being the best time in recent history to build a PC, or upgrade the GPU in an existing system to a snappy RTX 3000 GPU for those all-important gaming gains.
The build we've put together here features a wide range of the latest components, including as Intel's Core i5 12400F, an excellent budget 12th Gen CPU, and MSI's Ventus 3X RTX 3060.
| | | | |
| --- | --- | --- | --- |
| Game | Resolution | Settings | AVG. FPS |
| Marvel's Spiderman Remastered | 1080P | High DLSS | 145 |
| GTA V | 1080P | High | 165 |
| Battlefield 2042 | 1080P | High DLSS | 104 |
| COD Vanguard | 1080P | High | 155 |
| Halo Infinite | 1080P | High | 115 |
| Forza Horizon 5 | 1080P | Ultra | 121 |
| Apex Legends | 1080P | High | 148 |
| Valorant | 1080P | High | 402 |
| Fortnite | 1080P | Competitive | 184 |
Suggested Article: PC Building Checklist – How to Build a Gaming PC in 2022
Main Components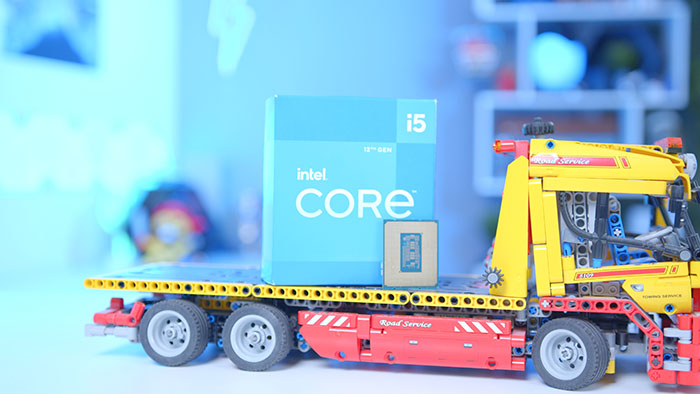 CPU: Intel Core i5 12400F
First off, our chosen CPU is from Intel's latest 12th Gen range – the i5 12400F. This particular processor is geared towards the more budget end of the market, coming in at a very reasonable price point. You still get great clock speeds and a good amount of cores for gaming, making this a great shout.
Buy the Intel Core i5 12400F on:
Key Facts:
Boost Clock Speed: 4.4GHz
Core Count: 6
Thread Count: 12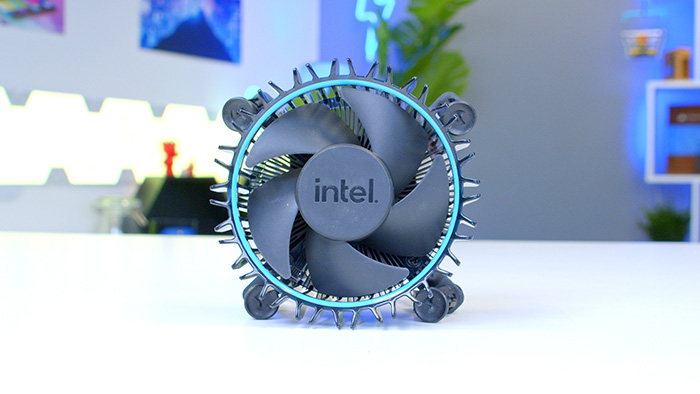 CPU Cooler: Intel RM1 Stock Cooler
In order to save some money for other components, we've decided to stick with the included stock CPU cooler that comes with Intel 12th Gen CPUs. The Laminar RM1 has had a slight upgrade upon older models of the renowned Intel stock cooler, and this should provide ample cooling for our chosen CPU. Normally we'd opt for something slightly more powerful, but because this is a budget-oriented system, this stock cooler should be perfectly fine to keep our thermals steady.
Key Facts:
Max RPM: 3150
Connector Type: 4-Pin
RGB: No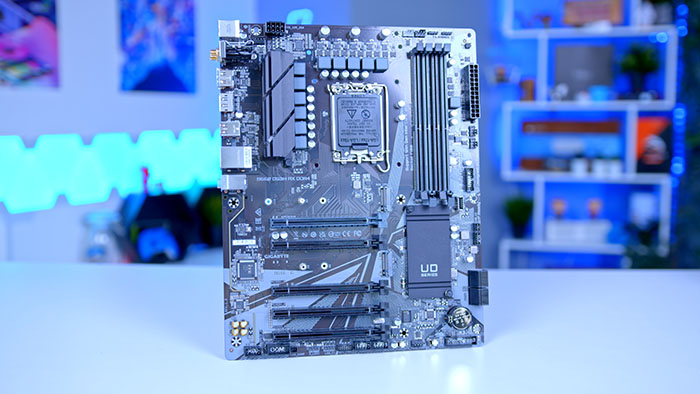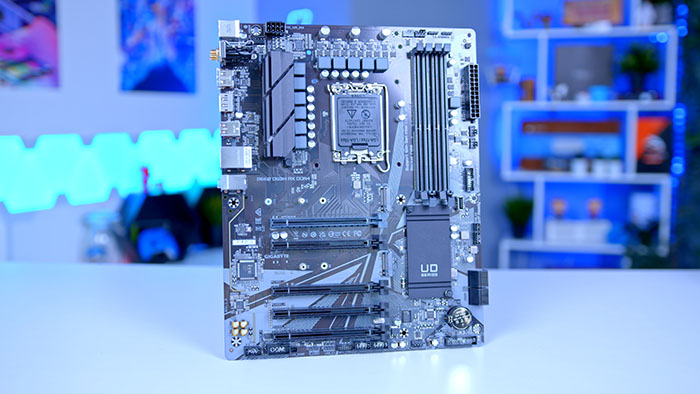 Motherboard: Gigabyte B660 DS3H AX DDR4
The motherboard we've picked to pair up with our CPU is one of our favourite boards on the B660 chipset, Gigabyte's B660 DS3H AX. This motherboard utilises many of the latest 12th gen features, such as PCI-E Gen4 for SSDs, and high speed memory overclocking, but for a great price. If you're looking for more information about this board, we recommend reading our full B660 D3H motherboard review, where we dive into all of the features on this Gigabyte board.
Buy the Gigabyte B660 DS3H AX DDR4 on:
Key Facts:
Form Factor: ATX
Built-in IO Shield: No
Max Memory: 128GB DDR4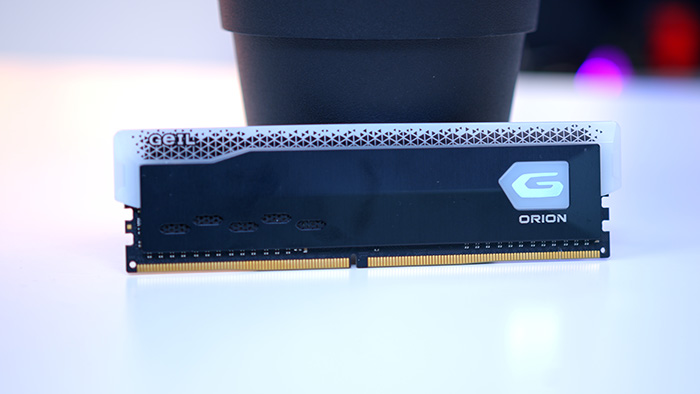 RAM: GeIL Orion RGB DDR4
For entry and mid-level gaming builds, 16GB of memory is going to be the best best. This GeIL 16GB kit brings plenty of power, with a fast 3600MHz clock speed. At the top of each DIMM, you'll find an addressable RGB lighting bar, bringing gorgeous and vivid lighting to our budget build.
Buy the GeIL Orion RGB DDR4 Kit on:
Key Facts:
Capacity: 16GB
Clock Speed: 3600MHz
CAS Latency: 18-20-20-40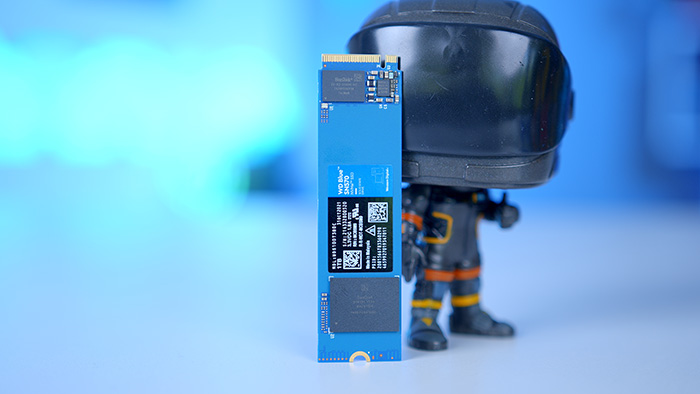 SSD: WD Blue SN570
Western Digital's storage options are always widely accessible and offer competitive performance in terms of read and write speeds. Here we've chosen their Blue SN570, which provides blazing fast speeds on the Gen3 interface for optimal load times in our games, and boot times.
Buy the WD Blue SN570 on:
Key Facts:
Capacity: 500GB
Read Speeds: 3500MB/s
Write Speeds: 3000MB/s
Interface: PCI-E Gen3 x4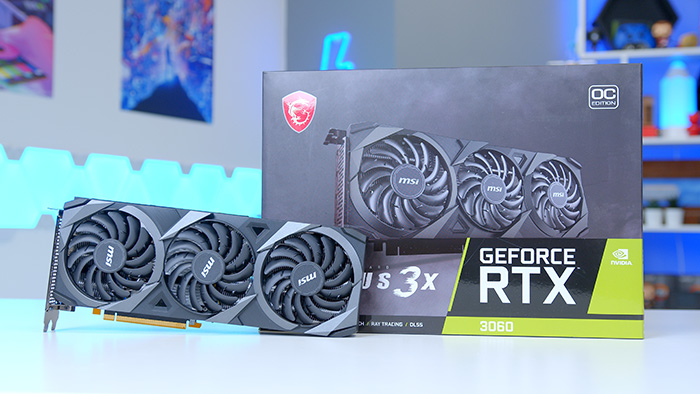 GPU: MSI Ventus 3X OC RTX 3060
For the GPU in this build, we've selected th MSI Ventus 3X OC RTX 3060, which is featuring on Ebuyer's Nvidia GeForce week at an excellent price. The 3060 is geared more towards budget systems, but its performance is brilliant at 1080p, allowing you max out the vast majority of titles. You also get access Nvidia's matured DLSS, helping the 3060 perform well at 1440p for good measure, minimising the performance overhead of the higher resolution. Check out the benchmarking section below to see how exactly this card performs.
Buy the MSI Ventus 3X OC RTX 3060 on:
Key Facts:
CUDA Cores: 4864
TDP: 200W
RT Cores: 28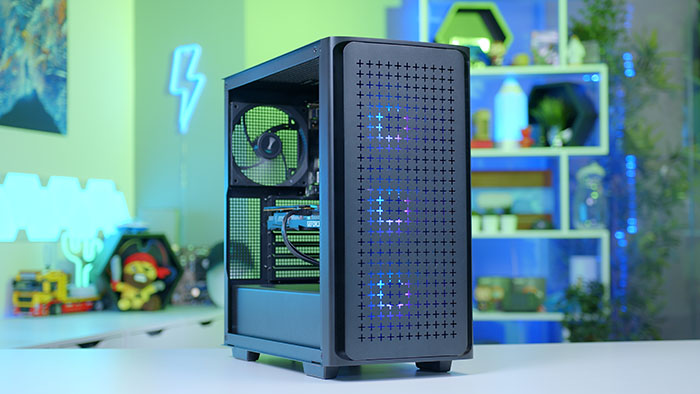 Case: DeepCool CK560
To house all of these awesome components we're using DeepCool's CK560. The front of the case sports a mesh design allowing you to see the vibrant included RGB fans, and bringing better airflow. The CK560 also has versatile motherboard support allowing you to fit a wide range of sizes into this case.
Buy the DeepCool CK560 on:
Key Facts:
Form Factor: Mid-Tower
Fan Support: 6
Motherboard Support: Mini-ITX/Micro-ATX/ATX/E-ATX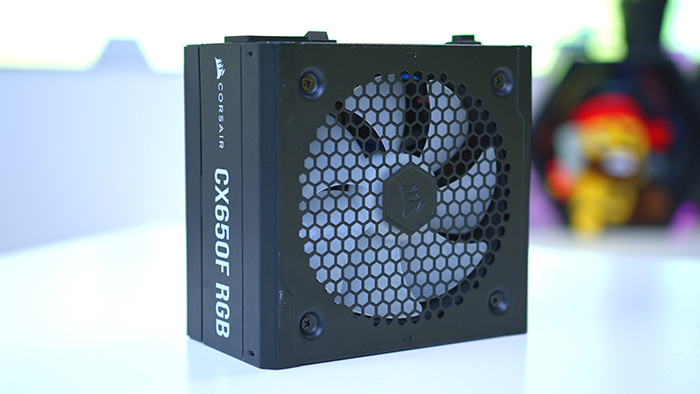 PSU: Corsair CX650F RGB
Corsair's CX650F RGB is a PSU we have used many a time before. It is both reliable, and a great addition to any build. 650W is plenty for this build as the components we've picked out are relatively low power consumers. A nice bonus with the CX650F is that the PSU fan is RGB, giving us the option to customise lighting effects adding some more flair to this build!
Buy the Corsair CX650F RGB on:
Key Facts:
Wattage: 650W
Modular: Yes
Efficiency: 80+ Bronze
Budget Peripheral Picks
To finalise our build we've decided to pick out some peripherals that fit the aesthetic, but also demonstrate that you don't have to spend a fortune in order to acquire some. With the budget theme persisting throughout the build, the peripherals we've got come from a gaming PC bundle. It can be difficult to find peripherals that fit within your price range, but also offer great performance so you're not having to make undue sacrifices on cheaper and less robust options.
Razer Power Up Gaming Bundle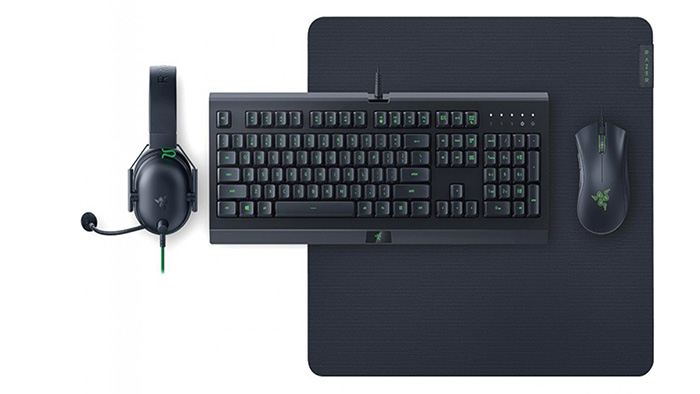 The bundle we've chosen comes from Razer, and comes with a full set of peripherals (including a mouse mat). The Razer Power Up Gaming Bundle V2 comes with their Blackshark X headset, a Cynosa Lite full-sized keyboard, their award winning Deathadder Essential mouse, and a Gigantus large mouse mat. All of these peripherals comes with great features and will give you plenty of accuracy in your games, while providing a sleek aesthetic that matches the build!
Buy the Razer Power Up Gaming Bundle on:
Gallery
Benchmarks
Now for the all-important benchmarks. All of the PC builds that we put together are tested with the latest and greatest triple A and Esports titles of the year. We do this to provide real-life context as to how a PC like this performs within games. All of the benchmarks we do feature on our very own YouTube Channel – 'Benched'. There you'll find various runs of different GPUs with plenty of performance numbers and graphs to compliment.
Video