Introduction
AMD's latest Ryzen 3D variants have shaken up the CPU market since arriving earlier this year. Despite a fairly underwhelming response to the initial Ryzen 7000 series launch, the Ryzen 7000 3D processors were highly anticipated by fans who remember how these SKUs benefited Ryzen 5000 consumers.
These new processors take advantage of AMD's 3D V-Cache technology, which adds an extra layer of L3 cache. This results in the CPU being able to handle more data at one time, leading to improved clock speeds and subsequent boosts in framerates for gamers.
Suggested Article: Best CPU Coolers for AMD Ryzen 7 7800X3D
The AMD Ryzen 9 7950X3D leads the way for AMD's latest releases, providing incredible performance for 4K gaming and demanding productivity tasks. But in order to utilise this additional power, it is important to keep this CPU as cool as possible.
In this buyers guide, we'll be breaking down the best CPU coolers for the AMD's latest high-end processor. We'll also offer some guidance on how to find the right CPU cooler for you PC build.
Our Recommendations
Here are out top picks for the best CPU coolers to pair up with the AMD Ryzen 9 7950X3D. In our recommendations, we've tried to cover a range of coolers that vary in pricing, design, and features to cover all bases, so there should be at least one option to suit your gaming needs.
1. Cooler Master Hyper 212 Spectrum V3
👑 The best budget CPU cooler.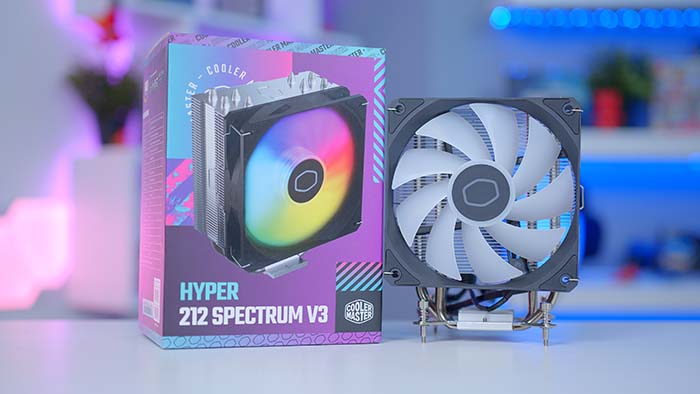 Introduction
We're starting things off with an air-cooled option from Cooler Master. the Hyper 212 Spectrum V3. Especially on high-end systems, air cooled options are often disregarded, with builders only taking liquid coolers into consideration. However, these coolers can be a great way to save money and space without causing too many problems when it comes to thermal regulation.
The Hyper 212 Spectrum V3 is a updated version of Cooler Master's popular Hyper 212, which includes a single 120mm Spectrum ARGB fan. Along with providing sufficient airflow in a compact manner, the ARGB fan can customised through various motherboards from ASUS, ASRock, MSI, and Gigabyte. In addition, this air cooler is compatible with a wide range of Intel and AMD sockets and is very easy to install.
Key Specs
| Key Specs | Cooler Master Hyper 212 Spectrum V3 |
| --- | --- |
| Max Fan Speed | 1750RPM |
| Connector Type | 4-Pin PWM |
| RGB | Yes |
| Heat Pipes | 4 |
| Socket Compatibility | Intel – LGA 1700, 1200, 1151, 1150, 1155, 1156 / AMD – AM5, AM4 |
Things We Like
Easy to install: Generally, air coolers are a lot easier to install compared to liquid options as it doesn't possess the complications of radiators and additional fans. As a result, air coolers will be a better choice for novice builders.
Excellent price point: The Hyper 212 has been a popular choice amongst PC builders due to it being one of the best CPU coolers on the market right now under the $100 price point. With the ability to keep even the most powerful systems cool, this is a good option for those looking to save some money.
Things We Don't Like
Noisy: One of the main weaknesses of picking up an air cooler is the amount of noise they produce in order to keep a system cool. And with the 7950X3D being such a powerful CPU, you'll be hearing the sound of this cooler a lot.
Can't handle intense loads: Whilst the Hyper 212 Spectrum V3 offers solid cooling given its budget price point, it is not the most suitable option for high-end systems that are very power hungry. If you are planning on making a powerful workstation or streaming PC, we suggest picking up a liquid cooler instead.
Summary
The Cooler Master Hyper 212 Spectrum V3 is one of the best air cooling solutions for more powerful gaming systems, especially when you take the price into consideration. Plus, the compact nature and easy installation makes it a great choice for beginners, whilst the ARGB fan goes a long way to brighten up a build. However, it does with the caveat of a noisy fan that will struggle with more demanding tasks.
Pros
Easy to install.
Budget price point.
Perfect for gaming.
Cons
Noisy in high-end systems.
Will struggle with productivity loads.
Where to Buy
Buy the Cooler Master Hyper 212 Spectrum V3 on:

2. Thermaltake TH120 ARGB Sync
👑 The best 120mm AIO CPU cooler.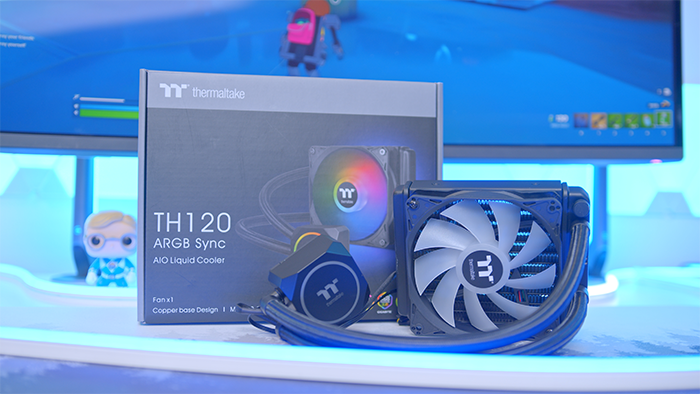 Introduction
For those gamers adamant on picking up a liquid cooler despite a restricted budget, then the Thermaltake TH120 ARGB Sync is a great alternative to an air cooler. As a 120mm liquid CPU cooler, this solution is fairly compact, which means it will have no issues fitting into a smaller PC build. Whilst the addition of a pump and radiator will take up more space within a PC, the water pump and direct contact to the CPU socket via the copper plate accelerates the heat transfer process.
This helps keep the temperature of the CPU down during heavier loads, making this option more efficient than air coolers without increasing the price. However, this cooler may still struggle to efficiently cool high-end gaming PCs during intense workloads.
In terms of aesthetics, the TH120 offers plenty of RGB lighting on both the water pump and fan. These lighting effects are fully customisable through various motherboards that supports software such as ASUS Aura Sync and ASRock Polychrome RGB.
Key Specs
| Key Specs | Thermaltake TH120 ARGB Sync |
| --- | --- |
| Max Fan Speed | 1750RPM |
| Connector Type | 4-Pin PWM |
| RGB | Yes |
| Heat Pipes | 6 |
| Socket Compatibility | Intel – LGA 1700, 1200, 1151, 1150, 1155, 1156 / AMD – AM5, AM4 |
Things We Like
Compact design: 120mm AIO coolers are a great choice for compact PC builds, as the smaller size allows them to easily fit into any PC case. Plus, the slim nature of the water pump on the CPU means there is less chance of clearance issues compared to air-cooled options.
Excellent price point: This CPU cooler is one of the few AIO options that can compete with the value that air coolers provide. This makes it a great choice for gamers on a budget that still want the benefits of liquid cooling.
Things We Don't Like
Look odd in large cases: With this CPU cooler having just a 120mm radiator, the TH120 only includes enough space for one fan. This can often look strange in larger cases, as the allocated slots are usually designed to hold radiators that support two or three fans.
Struggles with all-core loads: Whilst 120mm AIO coolers are typically more efficient than their air-cooling counterparts, they can still face problems when paired with a CPU under demanding loads, making it less than ideal for productivity-based systems.
Summary
The Thermaltake TH120 ARGB is one of the cheapest ways to get your hands on the performance benefits that comes with a liquid cooler. As a 120mm AIO option, this CPU cooler is a great choice for those gamers looking to build a compact PC packed with the latest and greatest components. Whilst the smaller size does lead to some performance limitations, this cooler is a good option for those on a restricted budget.
Pros
Easy installation process
Very affordable pricing
Lots of RGB lighting
Cons
Not ideal for larger builds
Struggles with heavier workloads
Where to Buy
Buy the Thermaltake TH120 ARGB Sync on:
3. Corsair H100i Elite LCD
👑 The best 240mm CPU cooler.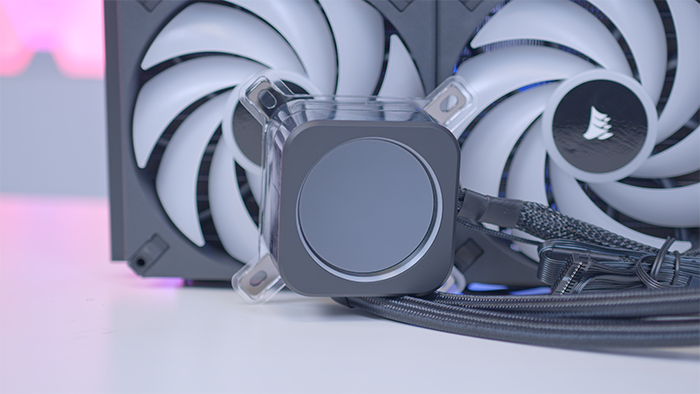 Introduction
Moving onto a slightly larger design with multiple fans, we have the Corsair H100i Elite LCD. 240mm liquid coolers like this one are a popular choice for mid-range systems, as they usually strike the best balance between price and efficiency, whilst also providing some extra design features compared to the cheaper options on the market. The H100i Elite LCD is a prime example of this, offering premium features and performance that will fit into most builds.
The dual-fan design drastically improves the heat dissipation of the CPU, which ensures that the processor remains nice and cool during more intense loads. However, the standout feature on this particular cooler is the LCD display on the water pump, which allows users to track the temperature of their CPU in real time. Additionally, this screen can be customised via Corsair's iCUE software to display other system information, or to showcase your favourite GIFs.
Key Specs
| Key Specs | Corsair H100i Elite LCD |
| --- | --- |
| Max Fan Speed | 2000RPM |
| Connector Type | 4-Pin PWM |
| RGB | Yes |
| Heat Pipes | 6 |
| Socket Compatibility | Intel – LGA 1700, 1200, 1151, 1150, 1155, 1156, 1366, 2011, 2066 / AMD – AM5, AM4, sTRX4, sTR4 |
Things We Like
Corsair iCUE compatibility: Along with the traditional custom lighting effects and additional settings unlocked through Corsair's iCUE software, the H100i Elite LCD includes the option to alter what is displayed on the LCD screen. This opens up more customisation and system monitoring options to provide your system with a unique look.
Excellent thermals: Despite being a 240mm cooler, the Corsair H100i Elite LCD offers top-tier cooling that is more than capable of prevent high-end components from overheating thanks to the high RPM on Corsair's ML Elite fans.
Things We Don't Like
Very pricey: Compared to the previous entries featured on this list, this CPU cooler possesses a rather outlandish price tag. Whilst most 7950X3D users won't have any issues splashing the cash for the premium features on this cooler, those price-conscious buyers may want to consider their options.
Difficult to install: While this cooler is compatible with a wider range of CPUs and motherboards than most, the installation process can be quite challenging. All liquid coolers are quite difficult to install, but larger AIOs in particular add more steps to the building process.
Summary
The Corsair H100i Elite LCD is a great CPU cooler for high-end builders looking to add some wow factor to their gaming PC. Along with high-quality cooling, the LCD screen on the pump head offers a premium touch that allows users to display key information without having to open up external software, or just add a unique aesthetic by showcasing an image or GIF. But be prepared to pay extra for this luxury.
Pros
Strong thermal regulation
High RPM fans
LCD screen & iCUE compatibility
Cons
Can be difficult to install
Very expensive 240mm option
Where to Buy
Buy the Corsair H100i Elite LCD on:
4. ASUS ROG Ryujin II 360
👑 The best high-end CPU cooler.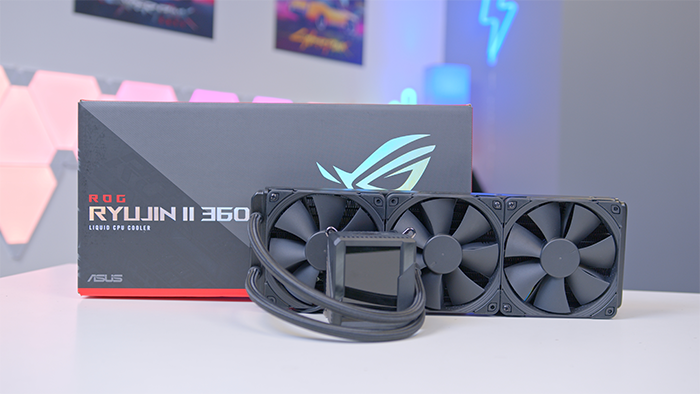 Introduction
Whilst the other options in this roundup offer plenty of features to make them viable options to pair with the Ryzen 9 7950X3D, most users looking to build a high-end system will immediately consider a 360mm AIO cooler above all else. These coolers are the most popular options on the market for high-end builders, as the triple-fan layout possible with the larger radiators offers greater heat dissipation for power hungry systems.
As far as 360mm options go, the ASUS ROG Ryujin II 360 is one of most luxurious options available, providing a strong combination of performance and design quality. Featuring 3 2000RPM fans from Noctua, a brand notorious for providing high-quality airflow solutions, along with an embedded fan inside the water pump, this CPU cooler bring air and liquid cooling together in unique ways to allow the CPU to perform in optimal conditions. Plus, there is also an LCD screen on the pump head for a customised appearance and monitoring.
Key Specs
| Key Specs | Deep Cool AK620 |
| --- | --- |
| Max Fan Speed | 2000RPM |
| Connector Type | 4-Pin PWM |
| RGB | No |
| Heat Pipes | 6 |
| Socket Compatibility | Intel – LGA 1700, 1200, 1151, 1150, 1155, 1156, 2011, 2066 / AMD – AM5, AM4, TR4, sTRX4 |
Things We Like
Triple-fan design: The larger radiator on this CPU cooler provides significant improvements to airflow, resulting in better thermal regulation for the CPU. Plus, the 360mm will be a better fit for most high-end systems, as larger PC cases are designed to accommodate 360mm coolers.
LCD display: Like the previous entry featured in this roundup, the inclusion of an LCD screen on this cooler opens up the customisation options of a PC to allow for monitoring of key information. But more importantly, it lets you showcase GIFs!
Things We Don't Like
Pricing: The main issues with 360mm AIO coolers in general is the increased price tag that comes alongside them. However, the premium features included on this particular cooler takes the pricing to another level, meaning this cooler is reserved for gamers with money to spare.
Large form factor: Whilst most traditional PC cases will provide plenty of space to fit a 360mm cooler, more compact designs are less likely to support larger radiators. Therefore, anyone looking to build a more portable system will be restricted to a smaller CPU cooler.
Summary
Overall, the ASUS ROG Ryujin II 360 is one of the best CPU coolers available right now, especially for 7950X3D users looking to build a seriously powerful gaming PC. The triple-fan layout of 360mm AIO coolers is hard to overlook due to the improvements to thermal regulation whilst also being able to fit into conventional PC cases pretty easily. This CPU cooler is a great choice thanks to the top-tier fans and LCD screen for monitoring temperatures in real time.
Pros
Provides lots of airflow
Includes customisable LCD display
360mm size ideal for high-end PCs
Cons
Very expensive
Won't fit into compact builds
Where to Buy
Buy the ASUS ROG Ryujin II 360 on:
Ryzen '3D' CPUs – What Makes Them Different?
First introduced during the previous Ryzen 5000 generation, AMD's 3D processors are a fascinating iteration on the traditional Ryzen CPUs that provide enhancements to gaming performance. In order to achieve this improved performance, an additional layer of L3 cache is placed on top of AMD's existing CPUs. This additional layer essentially increases the storage within the processor itself, allowing it to interpret more data at once instead of having to rely on pulling information from the RAM.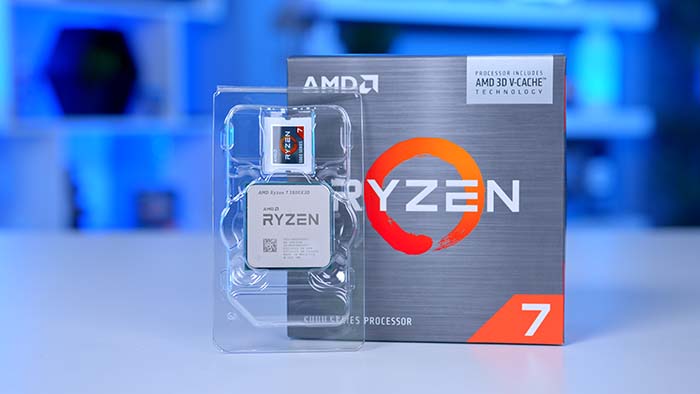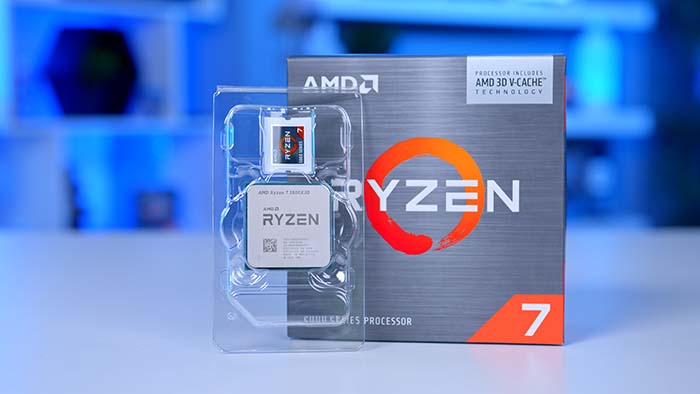 After being considered a hit during their initial release alongside Ryzen 5000, AMD decided to bring these popular SKUs back for their Ryzen 7000 line-up. These variants gave Team Red's latest generation of CPUs a much-needed boost in gaming performance, making up for a fairly disappointing release of their initial Ryzen 7000 CPUs. In fact, the release of the X3D processors allowed AMD to take the top-spot in terms of performance with the Ryzen 9 7950X3D leading the charge.
Whilst these new variants come with a heftier price tag, the performance improvements compared to the regular Ryzen 7000 CPUs means they are arguably the better value for money offering. However, the same can't be said when compared to Intel's line-up, but those willing to splash the cash on an X3D option will provide plenty of performance benefits to any gaming PC.
AM5 Compatibility
When a new generation of CPUs are announced, it is often accompanied with questions and concerns over the compatibility with various components. Luckily, AMD's AM5 socket used for Ryzen 7000 processors includes the same mounting hardware as AM4, meaning anyone upgrading from the previous generation won't have to worry about upgrading their AM4 compatible CPU cooler working on a AM5 motherboard, and vice versa.
This could save builders a lot of money on upgrades and opens up the possibilities when searching for parts that will work together within a particular system. Whilst most 7950X3D users will be looking to upgrade their cooler and motherboards for options that are optimised for AM5 platforms, it does give consumers the opportunity to focus their funds towards AMD's newest top-tier CPU.
However, before attempting to mix and match new and old parts together, we always advise consumers to check the specifications on a manufacturer's website to double-check what platforms a component such as a CPU cooler will support. This will help you to avoid wasting that hard-earned money, and creates a lot less hassle.
How We Picked the Best CPU Coolers for the Ryzen 9 7950X3D
In the GeekaWhat offices, we're lucky enough to get our hands on a range of products every day, including various CPU coolers. As soon as these products arrive through our doors, our team of gaming and PC hardware experts will put them through multiple tests and procedures to evaluate their overall quality. Along with general inspections and first-hand experience with each product, we will also place them into several PC builds that will then be benchmarked to see how the product in question will impact gaming performance.
When looking at CPU coolers in particular, there are a number of factors that we take into consideration. These include the thermal performance, motherboard compatibility, aesthetic, and price. These factors are then used to inform our audience with a detailed overview that highlights the benefits and limitations of a CPU cooler, along with a general statement as to whether that product is worth considering.
For a more detailed look at our evaluation methods, take a look at some of our previous content on CPU coolers below:
| Brand(s) | Article Link |
| --- | --- |
| Deepcool, Noctua, NZXT, Corsair, MSI | The Best CPU Coolers to Buy for Intel 13th Gen CPUs |
| Cooler Master, Deepcool, Corsair, MSI | Best Budget Liquid CPU Coolers to Buy Under $100 |
| Cooler Master | Cooler Master Hyper 212 Spectrum V3 Review |
| Cooler Master, Deepcool, bequiet!, Noctua | The Best CPU Air Coolers to Buy for a PC Build in 2023 |

Conclusion
Out of all the CPU coolers that we've considered in this guide, our top pick to pair up with the AMD Ryzen 9 7950X3D is the ASUS ROG Ryujin II 360. Due to the 7950X3D being a high-end processor, the additional power from the 360mm radiator provides the most efficient cooling method that is guaranteed to keep this CPU nice and cool. In addition, the LCD screen is a nice bonus that greatly enhances the overall look of a gaming-oriented build.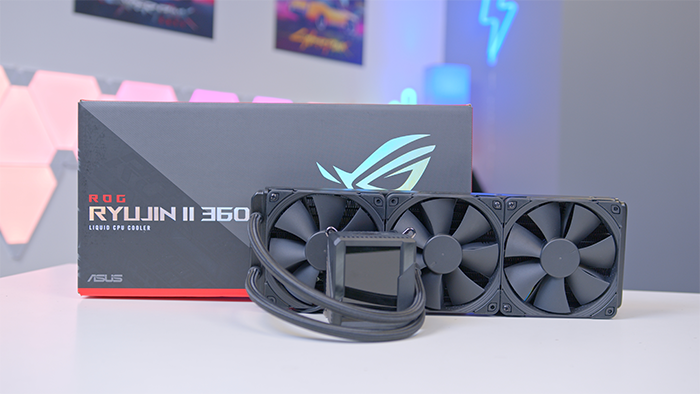 Frequently Asked Questions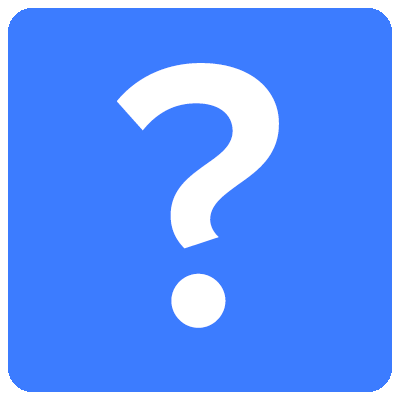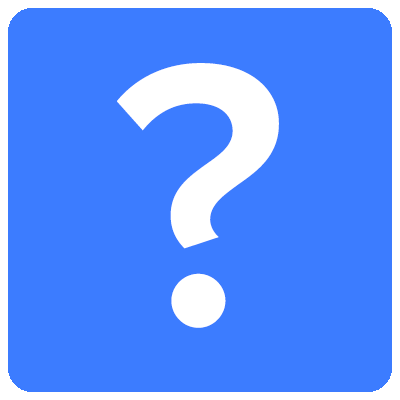 Will My Old AM4 CPU Cooler work with 7950X3D?
Theoretically, you can use an AM4 CPU cooler on AM5 sockets, as the mounting mechanisms are almost identical. However, we always suggest taking caution when combining an old cooler with a new CPU by double-checking the compatibility on the manufacturer's website.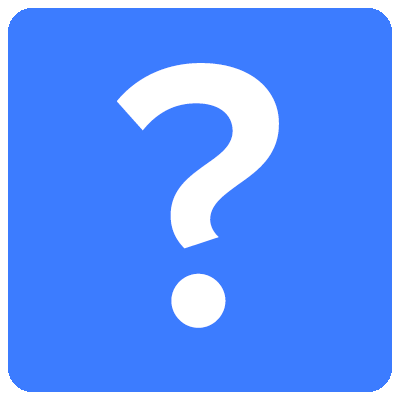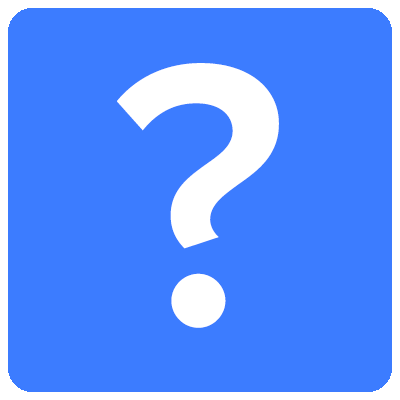 Is the 7950X3D Good for Gaming?
Yes. The Ryzen 9 7950X3D is arguably the best option available for top-tier gaming performance. The additional L3 cache added to this CPU offers significant improvements when gaming, making it an ideal choice for a high-end gaming PC.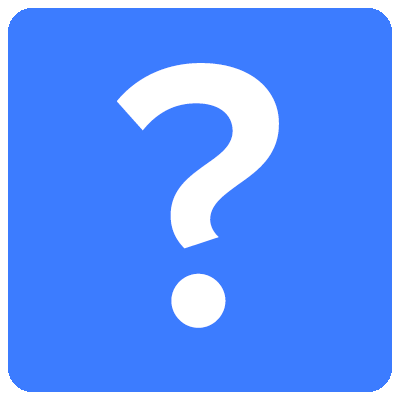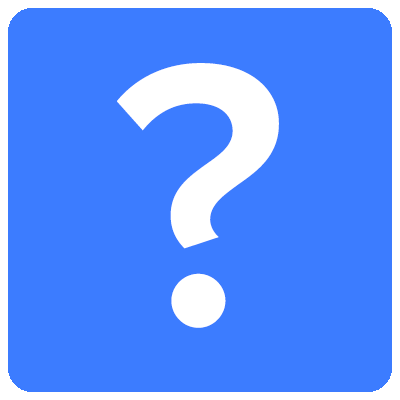 How Difficult is it to Install a CPU Cooler?
Compared to other components within a gaming PC, the CPU cooler can be the most challenging to install. However, most manufacturers will try to make the installation process of a CPU cooler as easy as possible, so there is no need to worry about this too much.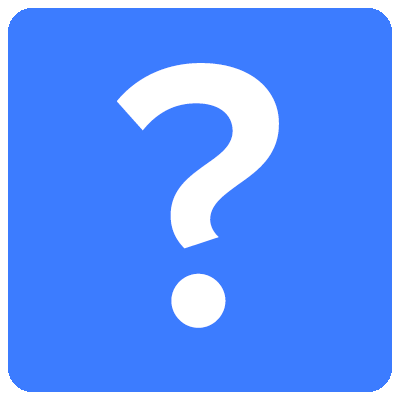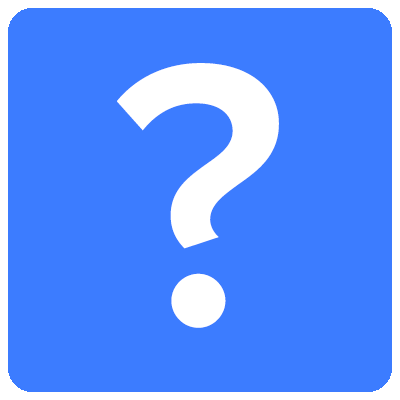 Should I be Concerned About CPU Cooler Clearance?
Clearance is always an important factor to consider when picking up a CPU cooler. Both air and liquid coolers can cause issues when placed inside the wrong PC case, so it is important to check the measurements before committing to a certain case and cooler combination.