Introduction
Should you buy the RX 6650 XT, or should you stick with Nvidia's 'tried and true', the RTX 3060? Today, we'll be answering this question with a versus battle of GPUs. In this article we're covering the key differences between one of AMD's newest cards – the 6650 XT, and one of Nvidia's mid-range heroes- the RTX 3060.
These cards have some of the best specs and features on the market for price-conscious gamers. With both cards rocking high clock speeds, awesome upscalers to reduce overhead, and a healthy amount of memory, we'll put the performance of these cards to the test. This test is particularly poignant, with the new 6650XT looking to replace the 6600XT, a card which itself was supposed to rival the RTX 3060, but at times feels short. Have AMD fixed the issues with the last release with this new RX 6650XT?
To benchmark these cards we've put them into a powerful PC build to unlock as much performance as possible – and thrown them at some of the most popular Triple A titles on the market. Each card was paired up with an AMD Ryzen 5 5600X (allowing for SAM support), 16GB of RAM and a B550 motherboard. We elected for this build configuration as it is typical of a system-spec prospective buyers of these cards will be considering.
Suggested Articles: AMD Radeon RX 6650XT Review & MSI Nvidia GeFroce RTX 3060 Gaming X Trio Review
Versus Battle
MSI Gaming X AMD RX 6650XT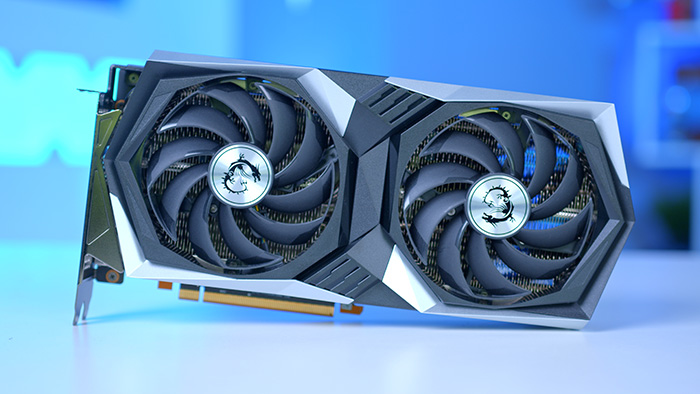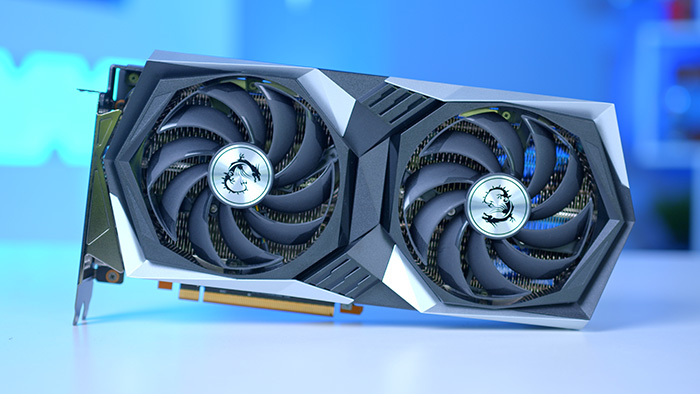 | | |
| --- | --- |
| Memory Capacity | 8GB GDDR6 |
| Boost Clock Speed | Up to 2694MHz |
| Ray Accelerators | 32 |
| Stream Processors | 2048 |
| TBP | 175W |
| Release Date | May 2022 |
| MSRP | $399 |
AMD Radeon RX 6650 XT Specs
The AMD RX 6650XT is the new addition to the 6000 series line-up that launched in 2021. These newest cards are set to rival Nvidia RTX 3000 series GPUS, with the 6650XT going up against the 3060 and, in some cases, the 3060Ti. This card sits in the budget and mid-range market, offering varying options for gamers and enthusiasts. These cards primarily have higher clock speeds when compared to their predecessors, providing a much needed performance boost.
Looking at the specs, we can see at much higher clock speed compared to the 3060, with over an 800MHz increase. The memory capacity of the 6650XT is 4GB lower than the 3060, with this card sporting 8GB of fast GGDR6 memory. This should still be enough, even if 12GB is preferable. It's also a lot more than the disappointing figure we witnessed with AMD's previous release, the RX 6500XT.
Both cards have a similar amount of hardware available for Ray Tracing with the 6650XT utilising 32 of AMD's ray accelerators. Realistically, we can't see lower-end cards doing much ray tracing given the performance overhead, but this is still a nice addition on games the GPU can handle with ray tracing. The MSRP on this card feels high, at more than the RTX 3060 and level with Nvidia's GeForce RTX 3060Ti.
Buy the RX 6650XT on:
MSI Gaming X Trio Nvidia RTX 3060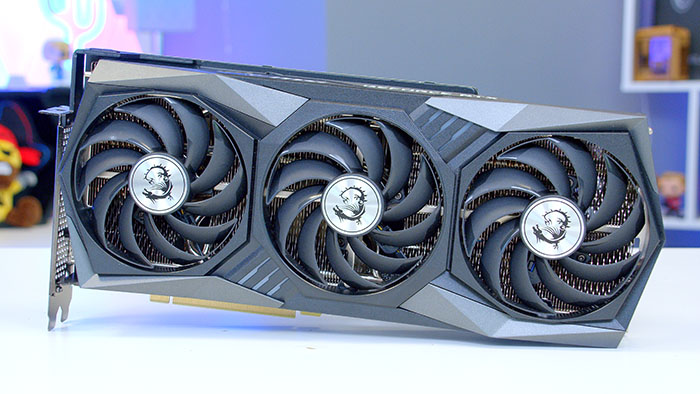 | | |
| --- | --- |
| Memory Capacity | 12GB GDDR6 |
| Boost Clock Speed | Up to 1852MHz |
| RT Cores | 28 |
| CUDA Cores | 3584 |
| TDP | 170W |
| Release Date | January 2021 |
| MSRP | $329 |
Nvidia GeForce RTX 3060 Specs
Nvidia's 3060 was the next card set to release after the RTX 3060Ti. The 3060 is also geared towards the budget and mid-range market, offering impressive performance in many games. The RTX 3000 series are the second iteration of Nvidia's GPUs that featured 2nd generation RT cores, maximised for ray tracing performance, and also include AI-specialised Tensor Cores. Tensor cores are used in Nvidia's matured upscaling software, DLSS.
Moving over to the specs, comparatively the 6650XT fairs much better and provides higher clock speeds. Although the memory capacity here is higher, on paper this card pushes out less data than the 6650XT. With this being said, more memory is never a bad thing and kudos go to Nvidia for the decision to include 12GB here.
The amount of ray tracing cores are lower, but this won't be a huge issue. If you're going to be pushing your hardware to the max and utilising ray tracing in games you'll likely be doing this on higher-end hardware. Nvidia's Ray Tracing tech also feels more mature, despite its strong performance overhead, where a higher tier GPU is preferable in our view. The MSRP on the 3060 is awesome, especially with this card being able to push out the performance it can.
Buy the RTX 3060 on:
Our Testing Methodology
One of our major philosophies here at GeekaWhat is being able to bring affordable gaming to a mass market. We also believe in educating you about these components in a way that limits huge amounts of jargon, but also provides an unbiased view into what makes certain components good or bad. We will always attempt to provide benchmarks that demonstrate gaming performance, so that you know exactly what you're getting into when you build a PC for your favourite games.
To further this point, we also use what we would consider 'equal parts' to benchmark. So for example, in a build with a 3080 we wouldn't pair this with a Core i3-12300 CPU. This wouldn't be a fair test, as the CPU would create a bottleneck for such a high-end card. Similarly, for a mid-range or low-end GPU, a top-range doesn't make sense to us. Buyers of these cards are never going to pair them with an i9 12900KS!
On top of the components, we also do different variations of tests. For titles that support DLSS, and AMD's FidelityFX Super Resolution (FSR), we benchmark with these integrations on and off. This is done for fairness to test the raw power of GPUs. Testing FSR can be difficult, because this software isn't supported in many games, but we apply it where we can. Overall we believe that our methodology is fair and repeatable, and demonstrates the sheer power of specific components. This way you know what you're getting out of the games you love.
Performance
For benchmarking we use a wide range of the newest and most popular titles. From Fortnite to GTA V and Forza Horizon 5, we've got you covered. All of our full benchmarking videos feature on our very own YouTube channel 'Benched by GeekaWhat!'. Here you can find all of the titles that we use to gauge performance with stats and fancy graphs!
Fortnite
In Fortnite we can immediately see 'Team Red's' 6650XT holding strong against the 3060 with the same FPS of 135. It is somewhat disappointing to see no increase in performance versus the 3060, given the price increase. AMD boasts that the 6650XT can outperform against the 3060, but we are not seeing that here. Performance will be subject to the parts used, but a Ryzen CPU was being used, theoretically giving AMD an upper hand through the use of smart access memory. Not an incredible start, with Nvidia showing themselves to be on top here.
Forza Horizon 5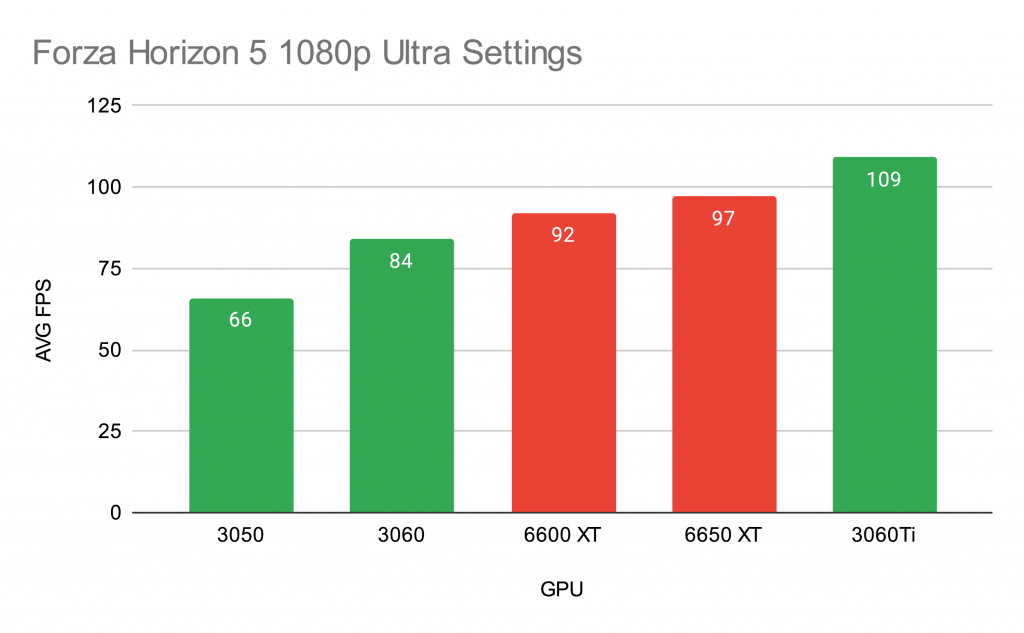 The performance numbers of Forza Horizon 5 are looking much better for the 6650XT compared to Fortnite. In Forza Horizon 5 at Ultra settings, we saw a 13 frame increase over the 3060. With Forza being a very visually intense game, this demonstrates that the 6650XT has some legs in games with high graphical fidelity. The 3060 still holds its own, performing well for its MSRP.
Apex Legends
Apex is an even better scenario for AMD, with the 6650XT nearing close to the 200FPS mark. The 6650XT looks to compete more closely with the 3060Ti than the 3060, with some solid results for AMD here. Nvidia don't overly disappoint, even if their RTX 3060 GPU looks a touch lost.
Battlefield 2042
Performance in Battlefield 2042 demonstrates how close the 6650XT and RTX 3060 are in performance. Here we can see the 6650XT just sneaking over 100FPS. Battlefield 2042 is another fast-paced entry with gigantic skyscrapers that can span the entire map. It's awesome to see the 6650XT perform so well under the stress of a modern title. The 3060 is rather close behind offering 97FPS on average, which is an impressive second to AMD's newest card.
Valorant
Valorant as a general rule is a very well optimised game and even with older cards will still pump out good performance metrics. But here, both cards really show off how powerful the latest and greatest cards have gotten. At this point you wouldn't be able to gauge the difference in frames at a framerate this high. Both the 6650XT and RTX 3060 definitely are major competition against each other here!
Gaming PC Build Videos
Below we've supplied some videos of PC builds that we've put in the past, featuring both the RTX 3060 and the AMD RX 6650XT. These videos focus on showing off the performance of these cards, while also giving you an insight into how to make a great system!
$1000 RX 6650XT Gaming PC Build
Best $1000 Gaming PC Build 2022
Conclusion
So now we need to ask the question again – do you pick up AMD's newest set of cards, or do we stick to what we know and love with the RTX 3060? Well, the answer is a bit of a mixed bag, so to speak.
The biggest issue with the 6650XT release, is that it is the same MSRP as the 3060Ti. This is somewhat of a deal-breaker, because if you can pick up a weaker GPU but at the same price as a more powerful one – why not pick up the better one? If AMD was offering a more competitive price to that of the RTX 3060's MSRP then this would be a hand's down win to AMD. But they aren't, and this isn't.
For the time being, AMD's most recent additions to the market may actually be better value – provided you can pick up one for MSRP. Otherwise both of these GPUs are amazing cards, but the separator between them is the cost. They offer extremely similar performance, and with both FSR and DLSS getting better with more supported games, either choice is a good bet for a budget or mid-range build.