Introduction
Building a Gaming PC with the right aesthetic, features and, most importantly, performance can be a complicated matter. The GPU shortage we've endured in the last 2 years hasn't made things easier – but things appear to be changing, and for good this time. This upturn in the market also makes evaluating new GPUs, and thus recommending them if appropriate, an easier task. The last thing anyone wants to write is a PC build guide with a GPU no-one can buy.
AMD are in full swing updating their GPU lineup, following Nvidia's successful release of the RTX 3050. The RTX 3050 was the only card in two years you could actually buy on launch, until now. Introducing the MSI Gaming X RX 6650XT. Part of AMD's 6000 series refresh, this card was released alongside the new RX 6750XT and 6950XT. This 6650XT SKU is out to compete with the Nvidia RTX 3060, battling for the top spot in budget PC builds.
Today we've put together a system which is slightly different to the ones that you would've seen recently. While it of course featuring the newest 6650XT, we're also throwing in an AMD Ryzen 5 5600X to unlock support AMD's Smart Access Memory. This clever technology allows an AMD CPU to tap into the memory of an AMD GPU, great for systems which rock team red all-around! We've looked the MSI Gaming X 6650XT in a standalone review, but today we'll be breaking down the core components we think are best to pair with it in this mid-range focused build!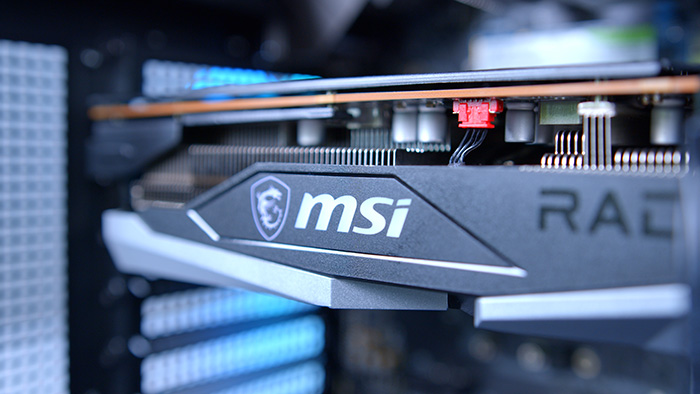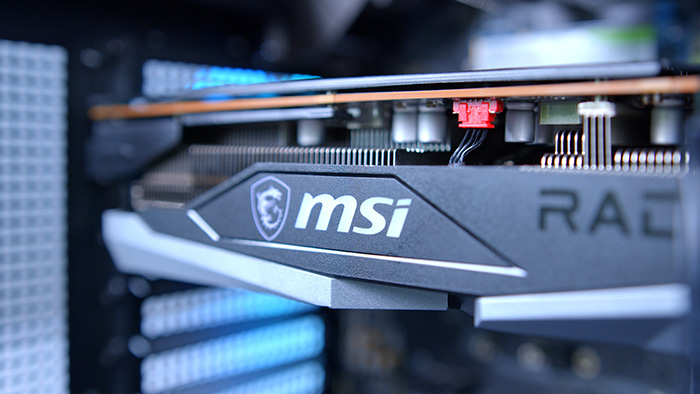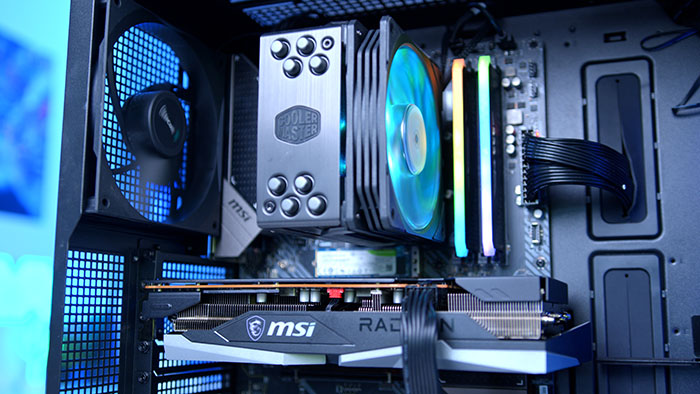 Suggested Article: AMD RX 6650XT Review & Benchmarks – MSI Gaming X Edition!
Main Components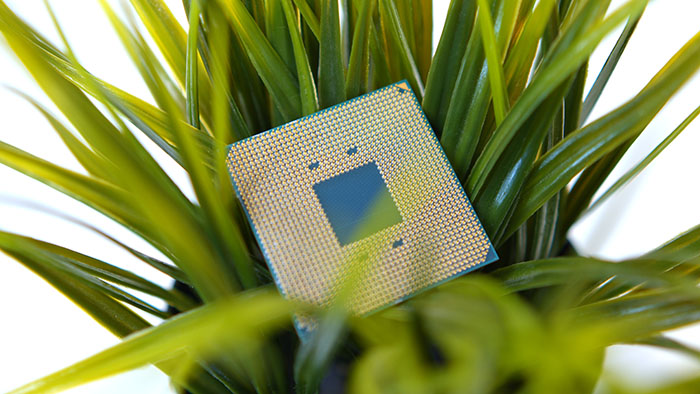 CPU: AMD Ryzen 5 5600X
AMD's Ryzen chips are some of the best alternatives to Intel's 12th generation processors. Offering excellent multi-core performance with high clock speeds, and for this build – overclocking capability! At a great price point, the Ryzen 5 5600X gives us that extra boost that the 6650XT can utilise for the more frames in games.
Buy the AMD Ryzen 5 5600X on:
---
Key Facts:
Boost Clock Speed: 4.6GHz
Core Count: 6
Thread Count: 12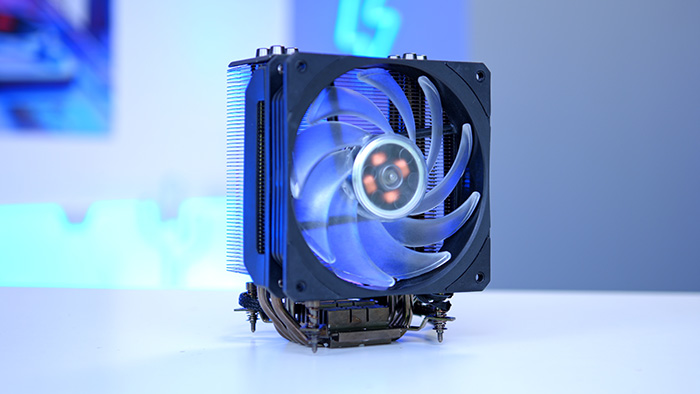 CPU Cooler: CoolerMaster Hyper 212 RGB Black
As our CPU is unlocked and ready to overclock, we need good thermals to match the power this build will be outputting. The Cooler Master Hyper 212 is one of our favourite CPU coolers here at GeekaWhat and remains to be a popular consumer choice. On top of providing some of the best cooling performance for an air cooler, the sleek jet black look adds some extra aesthetic to this build combined with the lighting from the RGB fan. It also comes in at some great value price points, making it a superb shout.
Buy the CoolerMaster Hyper 212 RGB Black on:
---
Key Facts:
Max RPM: 2000RPM
Connector Type: 4-Pin
RGB: Yes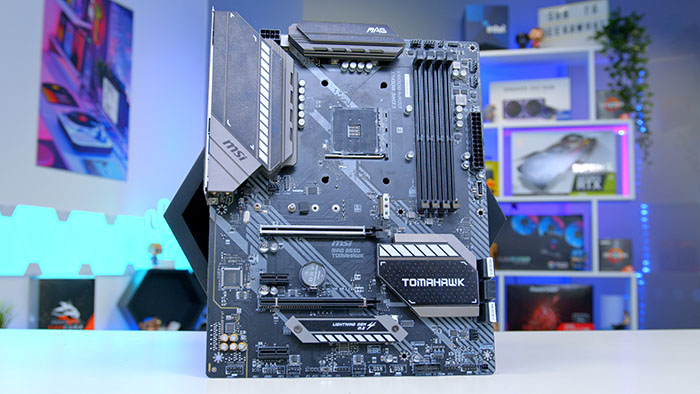 Motherboard: MSI MAG B550 Tomahawk
For our AMD AM4 CPU, we need to select either an A320, B550 or X570 chipset motherboard. In the end we settled on the MSI MAG B550 Tomahawk. This board utilises some of the great features that are also available with Intel's 12th Gen line-up, including PCI-E Gen 4 and high-speed memory overclocking. With a whole host of connectivity, solid rear IO and plenty of expansion, this motherboard is a perfect fit for our AMD system.
Buy the MSI B550 Tomahawk on:
---
Key Facts:
Form Factor: ATX
Build-in IO Shield: Yes
Max Memory: 128GB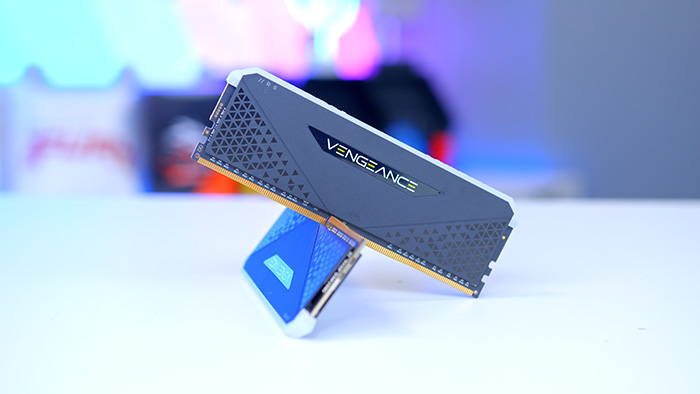 RAM: Corsair Vengeance RS RGB 16GB DDR4
Ryzen chips work extremely well with high-speed memory, so in combination with our motherboard and the RAM we've picked out, this is a great pairing. The Corsair Vengeance RS RGB as well gives this build extra customisation and superb lighting with the six addressable LEDs on each dime.
Buy the Corsair Vengeance RS RGB 16GB on:
---
Key Facts:
Capacity: 16GB
Clock Speed: 3200MHz
CAS Latency: 16-20-20-38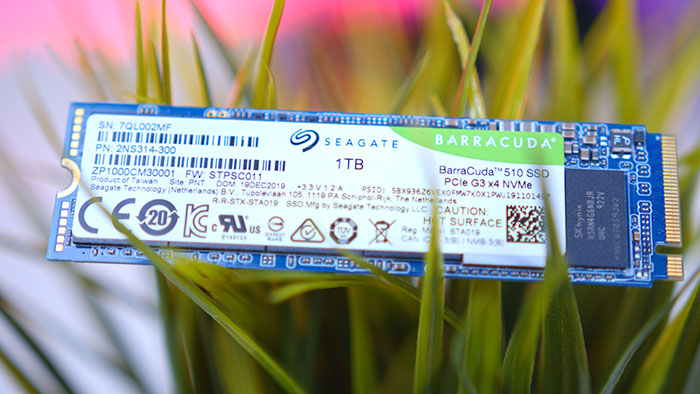 SSD: Seagate Barracuda 510 1TB
Seagate's Barracuda 510 provides the storage for this build, providing that extra boost with fast read and write speeds. The Barracuda 510 utilises the popular M.2 interface which are up to 2.5x faster than standard SATA SSDs.
Buy the Seagate Barracuda 510 1TB on:
---
Key Facts:
Capacity: 1TB
Read Speeds: 3400MB/s
Write Speeds: 3000MB/s
Interface: PCI-E Gen3 x4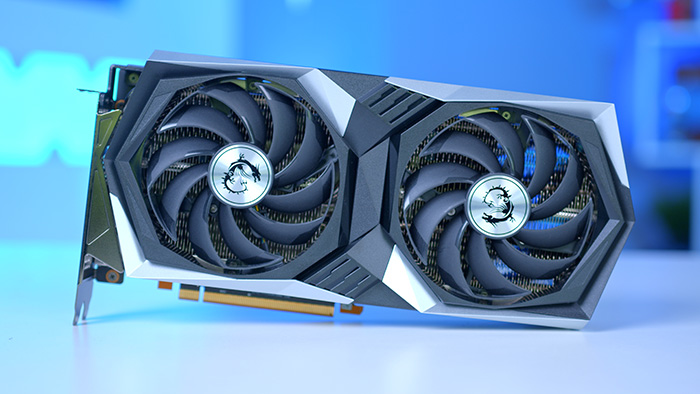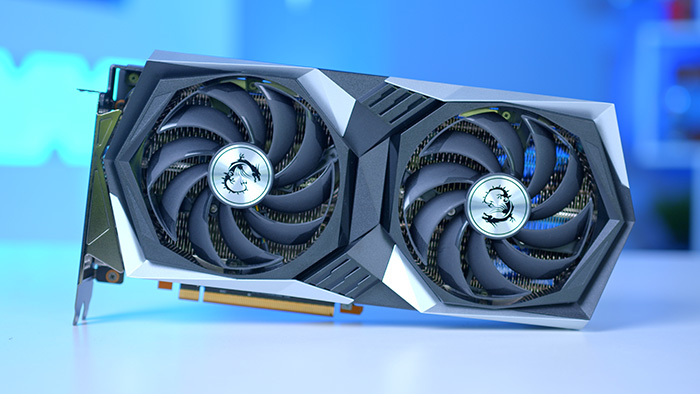 GPU: MSI Gaming X RX 6650XT
The Radeon RX 6650XT is part of AMD's newest line-up of GPUs that are set to compete with some of Nvidia's RTX 3000 series cards. The one we have in the office is this MSI Gaming X variant which offers a simple but sleek aesthetic. With the combined synergy of the rest of the components we've picked in this build, the RX 6650XT should show off some brilliant performance at 1080p.
Buy the MSI Gaming X RX 6650XT on:
---
Key Facts:
Ray Accelerators: 32
Boost Clock Speed: 2635MHz
TBP: 180W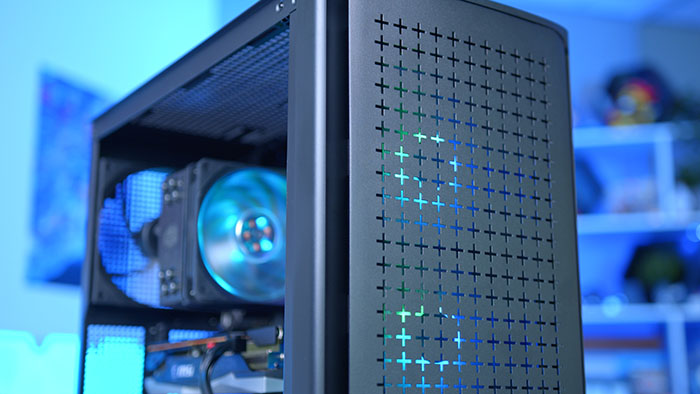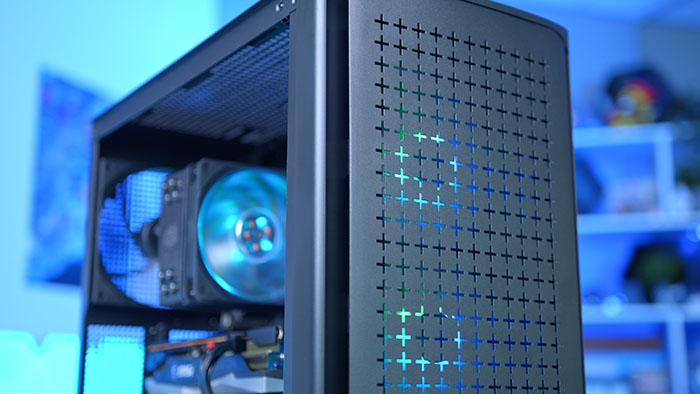 Case: DeepCool CK560
The DeepCool CK560 is a case optimised for high-airflow performance with ample ventilation four included, powerful fans. This is ideal for today's build giving us the good thermals we need to put this system to the test. This combined with versatile motherboard support, multiple storage options and ARGB fans – what's not to love?
Buy the DeepCool CK560 on:
---
Key Facts:
Form Factor: Mid-Tower
Fan Support: 6
Motherboard Support: Mini-ITX/Micro-ATX/ATX/E-ATX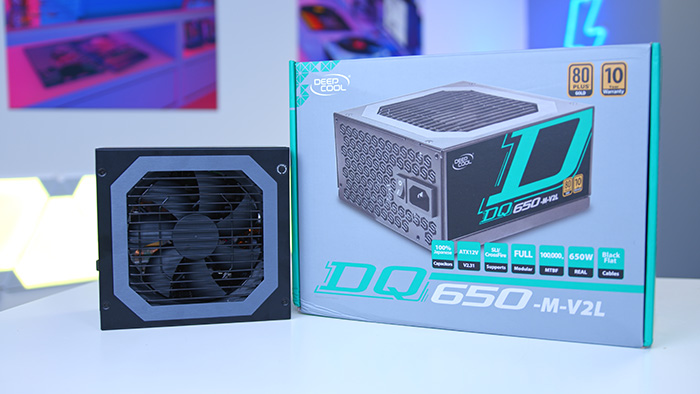 PSU: DeepCool 650M V2L
The DeepCool 650M V2L has the ideal amount of wattage needed for this build. Sporting an 80+ Gold efficiency and fully modular cables for easy management, this power supply is a perfect fit with all of the other components in this system.
Buy the DeepCool 650M V2L on:
---
Key Facts:
Wattage: 650W
Modular: Yes
Efficiency: 80+ Gold
Red Peripheral Options
Choosing peripherals that fit the aesthetic and are within a comfortable budget can be a difficult matter. The myriad of options available on the market makes it harder to pick out parts that are right for you but without breaking the bank. The build focus today is 'Team Red', utilising an AMD processor, GPU, and motherboard. With this in mind, we've picked out some of our favourite peripherals that match the 'Red' part of AMD – either by using red backlighting, or because the physical item is red.
Corsair M65 PRO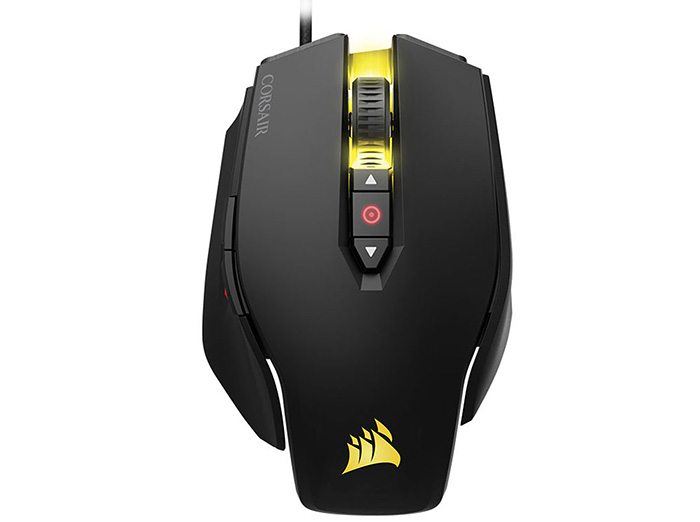 It was genuinely difficult to find a mouse that was modern and used the all-important 'Team Red' aesthetic. We've picked an awesome design that has 3 RGB lighting zones (so you can change the colour to red if you fancy it). The M65 Pro also has a tuneable weight system, a 12000 DPI sensor for accurate sensitivity, and customisable button configuration.
---
Corsair K63 Compact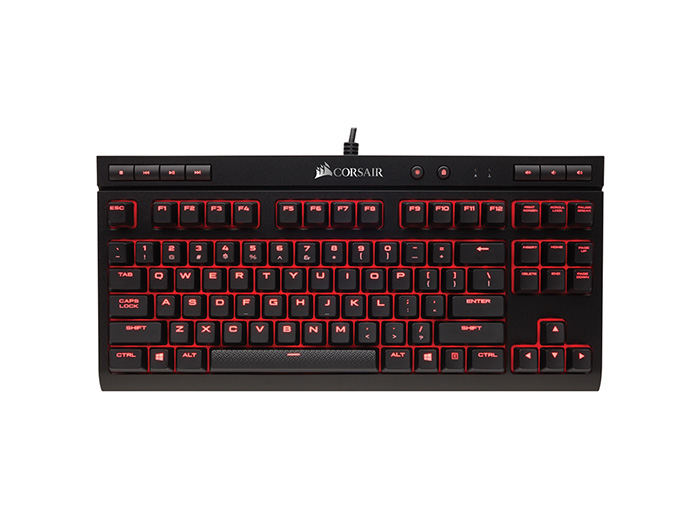 The Corsair K63 Compact Keyboard perfectly matches the 'Team Red' look we're going for with per-key Red backlighting. The mechanical switches used are the renowned Cherry MX Red, which deliver 'ultimate gaming performance' with extremely fast response times. Overall this keyboard suits the red aesthetic we are going for!
---
Logitech G332 Headset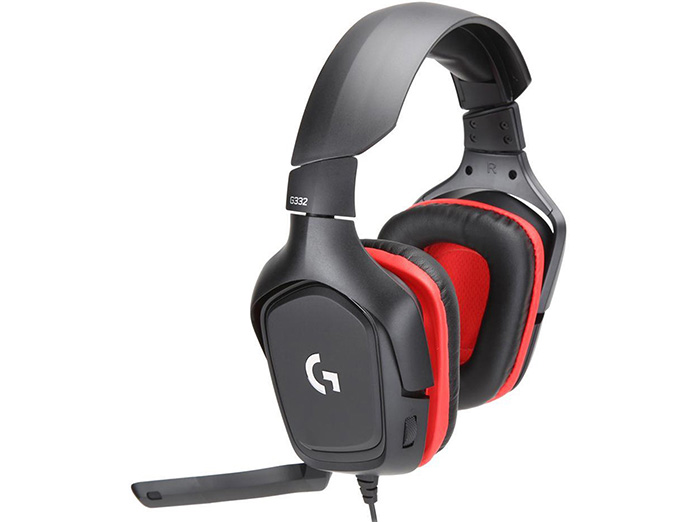 The Logitech G332 features 50mm drivers that produce expansive sound for immersive gaming audio. The 6mm mic also has a 'flip-to-mute' function that allows you to mute yourself instantly. This headset features an awesome black and red colour design that fits with the 'Team Red' theme and provides a great all around gaming experience.
---
Benchmarks
Benchmarks are an important way of gauging the performance of a new component, or an entire system to see how it fairs against its competition. The AMD Radeon RX 6650XT is said to beat Nvidia's 3060 on average, and so we put that to the test in our full review of the MSI Gaming X 6650XT. Below we've supplied you with some graphs and gameplay footage that really show off the performance of one of AMD's newest cards. All of our benchmarks and graphs are provided by our own YouTube channel – 'Benched by GeekaWhat!'. There we have footage of some of the latest titles to test the power of the latest GPUs.
Gallery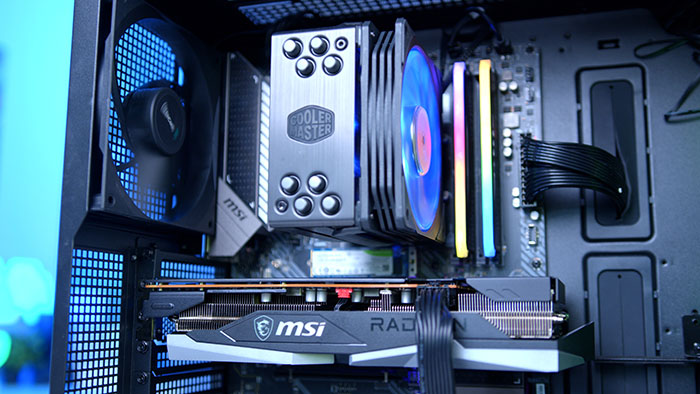 Video