Introduction
Ubisoft have confirmed that Assassin's Creed Mirage will be the next installment of the iconic franchise. So far, the details have been spared, but more about the game is set to be announced at next week's Ubisoft Forward event.
What We Know So Far
The announcement of Mirage was posted yesterday on the official Assassin's Creed and Ubisoft social media channels, accompanied with an image from the game. The image shows an unknown assassin leaping down onto an unsuspecting crowd in the traditional AC style.
This announcement appears to be in response to the same image and title being leaked the day before.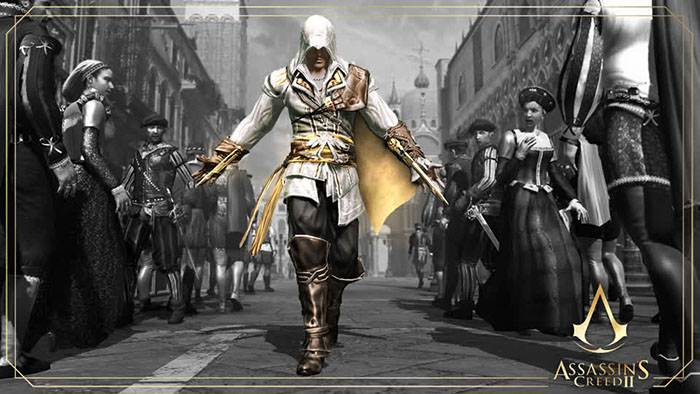 Very little has been disclosed about the upcoming title, with the details being saved for the Ubisoft Forward event on September 10th. The event is set to round off a summer of celebration for the franchise leading up to it's 15th anniversary.
Over the past few months, the 15th anniversary celebrations have been taking fans back in time to reflect on previous games. Every week, a new title has taken the spotlight, with fans being tested on their knowledge via the 12 trials.
Rumours & Speculation
Most fans of the franchise have been expecting a new title to be announced in the near future. At the beginning of the 15th anniversary celebrations, Ubisoft announced that details of the next game would be arriving in September.
Since then, rumours have been flying around that the game would revert to the classic stealth-based game play and act as a spin-off to Assassin's Creed Valhalla. Speculation suggests that the lead character will be Basim Ibn Ishaq, a supporting character from Valhalla, and be set in 9th century Baghdad.
Yesterday's released image seems to match this description. The white robe with the blue and red accents worn by the proposed protagonist hints that this is indeed Basim.
Along with the previous leaked images from Bloomberg reporter Jason Schreier, we may already have a good idea of what Mirage entails.
Rumours also suggest that another title could be announced at the September 10th event, with a remaster of the original Assassin's Creed being the leading suggestion so far.