Introduction
When you first decide to build a gaming PC, one of the trickier areas is deciding on your budget. Do you want to settle for something low-cost and upgrade over time?. Or should you buy the best parts that money can buy minimising any upgradeability in the future? Well today, we've chosen the latter and we're building a no compromise insane gaming PC featuring Nvidia's most powerful gaming GPU – the RTX 3090Ti.
In this article we'll be breaking down all of the individual components, piece by piece. Then we'll move onto some awesome peripherals to finalise the build, along with some benchmarks at the end!
| | | | |
| --- | --- | --- | --- |
| Game | Resolution | Settings | AVG. FPS |
| GTA V | 4K | High | 158 |
| Battlefield 2042 | 4K | High | 90 |
| COD Vanguard | 4K | High | 123 |
| Forza Horizon 5 | 4K | Ultra | 105 |
| Halo Infinite | 4K | High | 102 |
| Apex Legends | 4K | High | 153 |
| Valorant | 4K | High | 434 |
| Fortnite | 1080P | Competitive | 272 |
These are the kind of frames that you should expect from the games above, but you should check out the benchmarking section for a full run of COD Warzone at 4K!
Suggested Article: MSI Suprim X RTX 3090Ti – The Best GPU Ever?
Main Components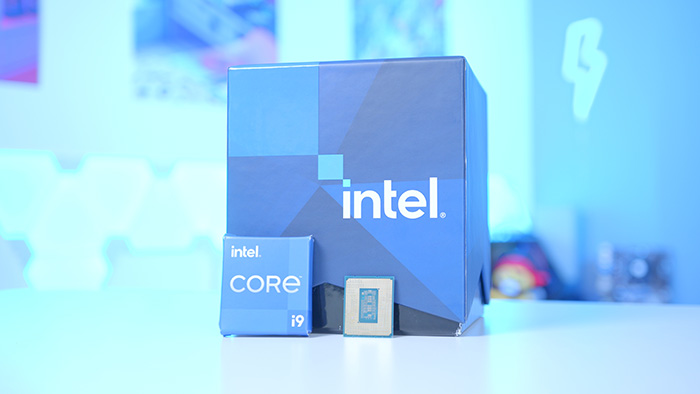 CPU: Intel Core i9 12900K
Today's CPU choice is the incredibly powerful Intel Core i9 12900K. This CPU can boost to an insane 5.2GHz clock speed, and boasts 16 cores with 24 thread. This CPU is also part of Intel's latest 12th gen range which sports a whole new feature set, including support for DDR5 memory, PCI-E 5.0, and even better overclocking!
Buy the Intel Core i9 12900K on:
---
Key Facts:
Boost Clock Speed: 5.2GHz
Core Count: 16
Thread Count: 24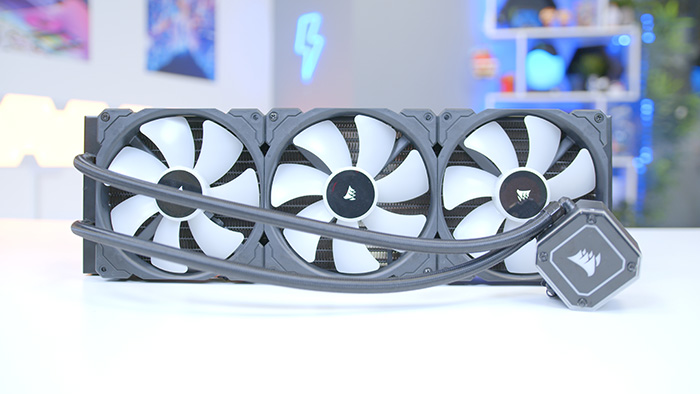 CPU Cooler: Corsair H170i Elite Capellix
For our powerful CPU we're using one of Corsair's latest and greatest CPU coolers, the Corsair H170i Elite Capellix. Utilising Corsair's proprietary 'Capellix' RGB technology, this cooler is perfect for keeping our CPU nice and cool during normal load and to get some prime overlocking underway.
Buy the Corsair H170i Capellix on:
---
Key Facts:
Radiator Size: 420mm
Included Fans: 3
RGB: Yes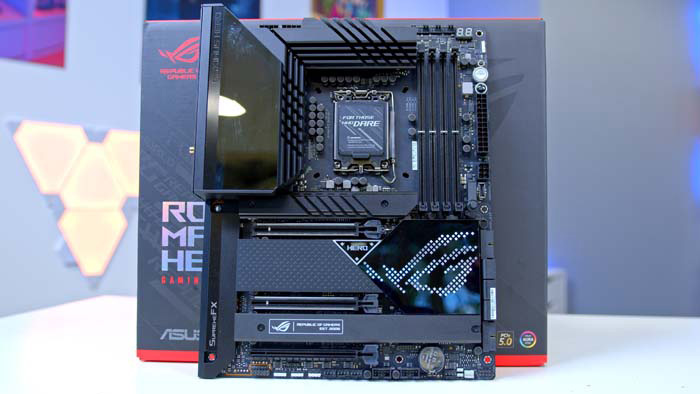 Motherboard: ASUS ROG Maximus Z690 Hero
The ASUS ROG line-up of boards combines performance with aesthetics, and this board is a 'top-dog' within those two categories. The ROG Maximus Z690 Hero is an awesome DDR5 board boasting PCI-E 5.0, memory overclocking support of up to 6400MHz, multiple Gen4 SSD slots, and as much rear IO as you can imagine.
Buy the ASUS ROG Maximus Z690 Hero on:
---
Key Facts:
Form Factor: ATX
Build-in IO Shield: Yes
Max Memory: 128GB DDR5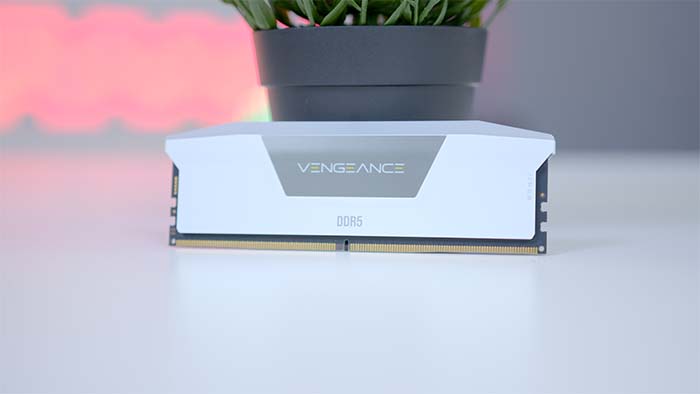 RAM: Corsair Vengeance RGB DDR5
This build deserves the best components for optimal performance, so we've paired some of the latest speedy DDR5 memory. We've grabbed Corsair's latest 32GB RGB Vengeance DDR5 DIMMs giving us the power we need, but also some additional RGB flair.
Buy the Corsair Vengeance RGB DDR5 on:
---
Key Facts:
Capacity: 32GB
Clock Speed: 5600MHz
CAS Latency: 36-36-36-76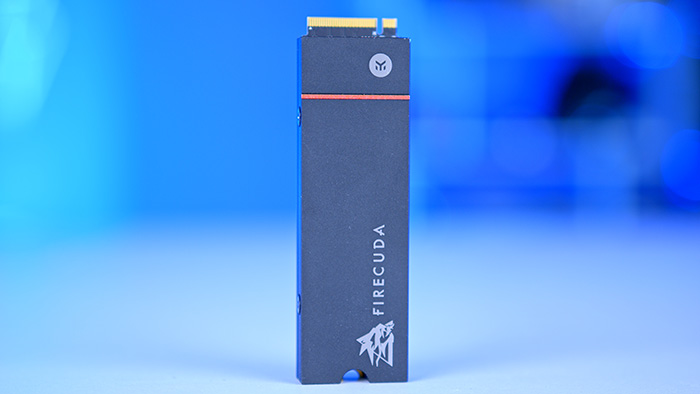 SSD: Seagate FireCuda 530
Seagate's FireCuda 530 is one of the best SSDs that you can buy utilising the Gen4 interface. This drive boasts up to 7GB/s on the read speed, and just shy of that with the write speeds. The heatsink variation also boasts compatibility with Sony's PlayStation 5, which is something we've covered in a full review.
Buy the Seagate FireCuda 530 on:
---
Key Facts:
Capacity: 2TB
Read Speeds: 7300MB/s
Write Speeds: 6900MB/s
Interface: PCI-E Gen4 x4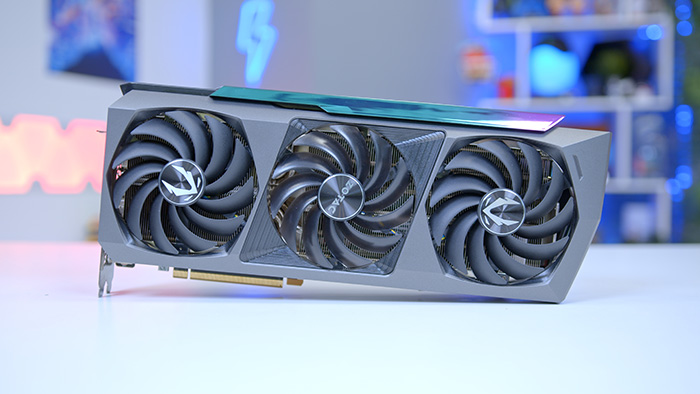 Key Facts:
CUDA Cores: 10752
TDP: 450W
RT Cores: 84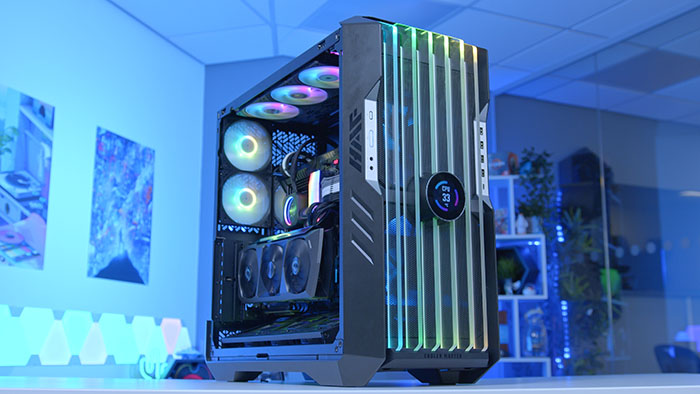 Case: Cooler Master HAF700 EVO
To hold the monstrosity that is this build, we've decided to fit all of our components within Cooler Master's HAF700 EVO, one of the most insane cases we've had in the office. The front of this case is lined with glass panes along with an LCD display perfect for GIFs and memes. This case also supports a massive amount of radiator and fan configurations providing ample cooling for this behemoth of a build.
Buy the Cooler Master HAF700 EVO on:
---
Key FactsL
Form Factor: ATX Full Tower
Fan Support: 18+
Motherboard Support: Mini-ITX, MicroATX, ATX, E-ATX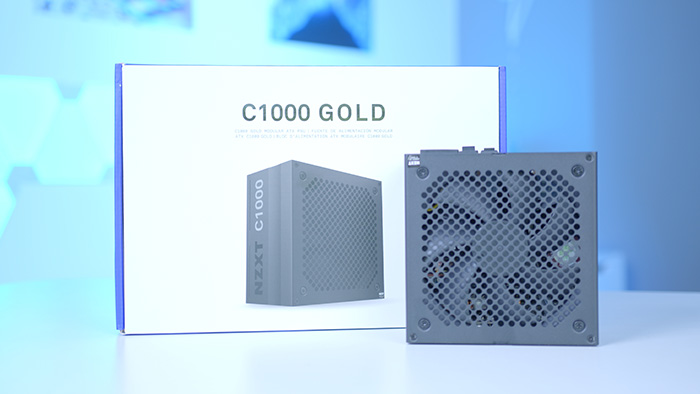 PSU: NZXT C1000 Gold
As we've focused on providing a build that is extremely powerful, we'll need plenty of watts to power our components. The PSU we've chosen is NZXT's C1000 Gold PSU, a fully modular power supply allowing you to pick and choose your cables as you choose for a clean and sleek build.
Buy the NZXT C1000 Gold on:
---
Key Facts:
Wattage: 1000W
Modular: Yes
Efficiency: 80+ Gold
Extra Components
With the no compromises approach that we've taken with this build, we've decided to further the aesthetics with some extra components that make up the difference in terms of attention to detail. We've picked up Corsair's iCUE LCD upgrade kit which can be used to display thermals, system info and a whole host of information. The custom PSU cable extensions giving our cables a much cleaner look. And Cooler Master's vertical GPU mounting kit, allowing us to show off the 3090Ti in its full form!
iCUE Elite CPU Cooler LCD Display Upgrade Kit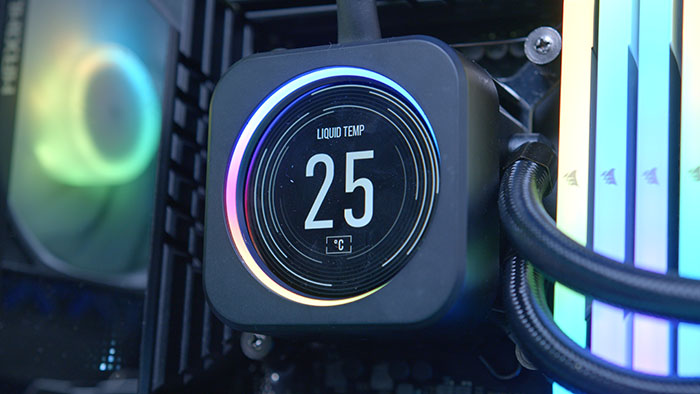 Buy the Corsair iCUE LCD Upgrade Kit on:
---
EZ-DIYFAB PSU Cable Extensions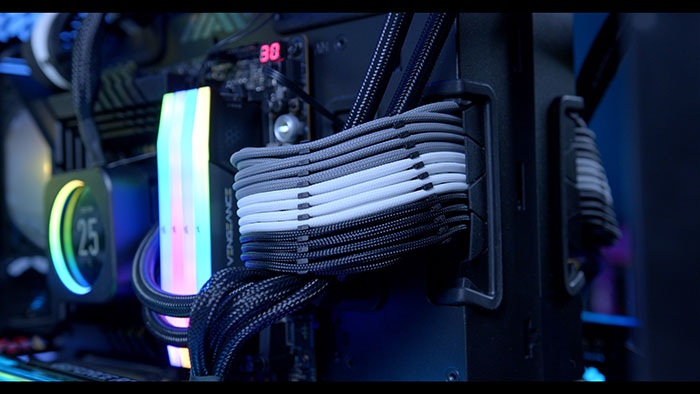 Buy the EZ-DIYFAB PSU Cable Extensions on:
---
Cooler Master Vertical GPU Mount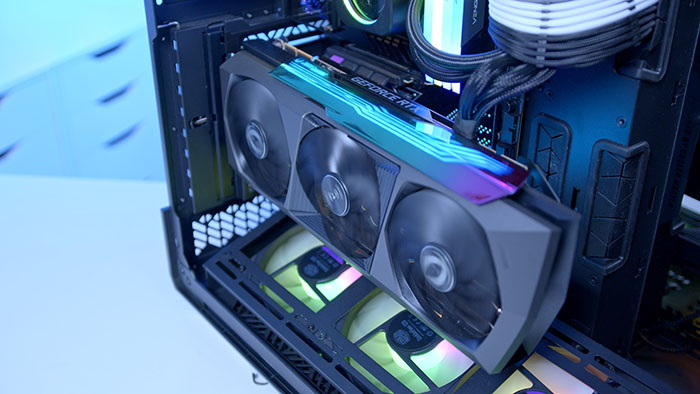 Buy the Cooler Master Vertical GPU Mount on:
---
High-End Peripheral Picks
To finalise our build we've picked some awesome peripherals that are the top of the range in their respective categories. We've picked the best of the best in terms of features, and budget has gone absolutely out of the window. All of these peripherals are rather expensive, but you definitely get what you pay for!
Logitech G Pro X Superlight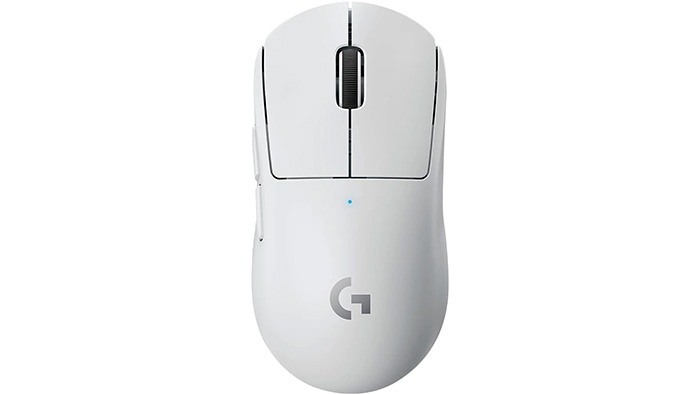 Logitech's G Pro X Superlight is a mouse we've taken a look at in our 'Best Gaming Mice' buyers guide. This gaming mouse is the cream of the crop when it comes to performance. It bears a relatively minimalist aesthetic, but what it lacks in looks, it makes up for in gaming performance. This mouse has a max of 25,600 DPI perfect for fast responsiveness. It also has a weight of only 63g furthering your ability to spin the mouse around at a moment's notice.
Buy the Logitech G Pro X Superlight on:
---
Corsair K100 RGB Keyboard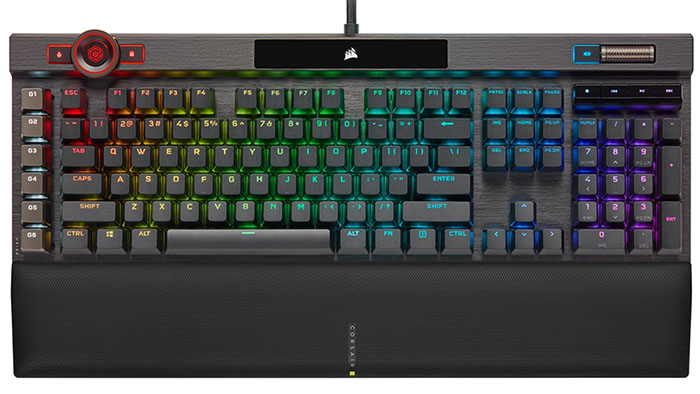 Corsair's K100 RGB is a full-sized keyboard that features a dial to give you full control over your PC. The dial allows you to zoom in, change applications, control brightness, and so much more. The mechanical switches are Corsair's super fast OPX switches designed to respond exactly when you need them to for supreme responsiveness. To top it off, the K100 also features per-key RGB backlighting accented by a three-sided RGB 'LightEdge' bringing awesome aesthetic to any build!
Buy the Corsair K100 RGB Keyboard on:
---
ASUS ROG Delta S Headset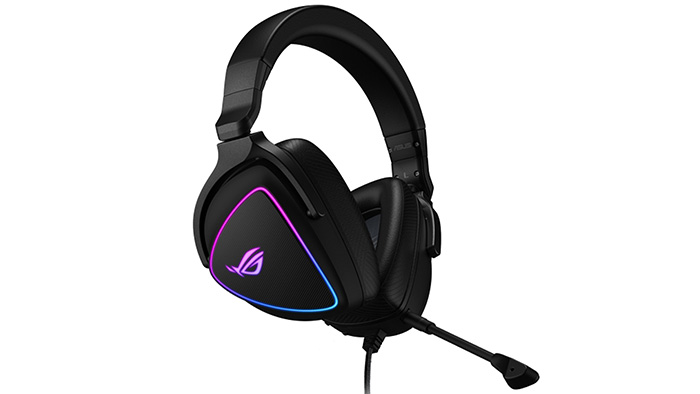 The ASUS ROG Delta S is an awesome headset that features 'D' shaped comfortable and breathable ear cups that house the Quad DAC bringing crisp high quality audio to your gaming setup. The microphone is also rated as Discord certified meaning there won't be any annoying buzzing during your voice calls and any other microphone related activities. This headset is also compatible with multiple other consoles, so if you fancy yourself as a PC gamer half the time, you can switch to console with this headset very easily!
Buy the ASUS ROG Delta S on:
---
Benchmarks
As per all of our PC builds, we put the system through the wringer by putting it up against some of the most popular triple A and Esports titles at varying settings based on the power of the components. Today we've put together one of the most crazy builds with extremely powerful parts, so we'll be setting all of our games to 4K high settings to see how it performs at the top-end. All of our PC benchmarking runs feature on our very own YouTube channel – 'Benched'. There you'll find full gameplay of various different titles testing out the latest and greatest GPUs!
Gallery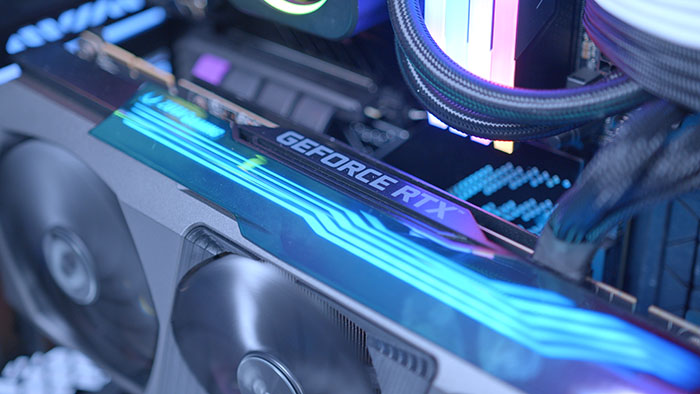 Video