Introduction
Corsair has been a mainstay in the PC building market for as long as we can remember. They manufacture a huge range of products from power supplies, RAM, coolers, and more recently – monitors. Today though, we go back to their origins by building a PC with the fantastic Corsair iCUE 4000X case PC.
Alongside this brilliant chassis we'll be pairing one of Intel's latest and greatest CPUs, the Core i5 12600K, and one of Nvidia's best GPUs (and my personal favourite) the RTX 3060Ti Founders Edition. With these components we'll be putting together a powerhouse of a build at a very reasonable price for awesome gaming performance at 1080p and 1440p!
| | | | |
| --- | --- | --- | --- |
| Game | Resolution | Settings | AVG. FPS |
| GTA V | 1440p | High | 142 |
| Battlefield 2042 | 1440p | High | 82 |
| COD Vanguard | 1440p | High | 108 |
| Halo Infinite | 1440p | High | 85 |
| Apex Legends | 1440p | High | 154 |
| Valorant | 1440p | High | 444 |
| Fortnite | 1080p | Competitive | 228 |
All games were tested with DLSS enabled where the setting was offered. For full settings see the video clips below.
Suggested Article: PC Building Checklist – How to Build a Gaming PC in 2022
Main Components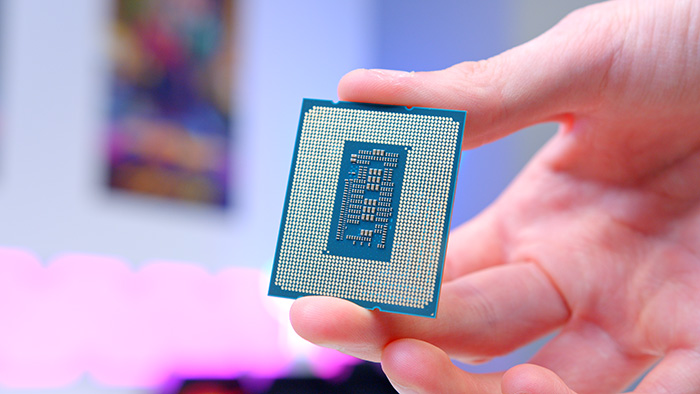 CPU: Intel Core i5 12600K
Intel's Core i5 12600K is excellent for a number of reasons, and has featured prominently across the site. It is a beast of a CPU, and slots well into Intel's latest 12th Gen line-up. These CPUs bring consumer support for features such as PCI-E 5.0, DDR5 memory, and of course CPU & RAM overclocking. This particular CPU is an unlocked variant, allowing you to increase the CPU speed for some free, extra performance.
Buy the Core i5 12600K on:
---
Key Facts:
Boost Clock Speed: 4.9GHz
Core Count: 10
Thread Count: 16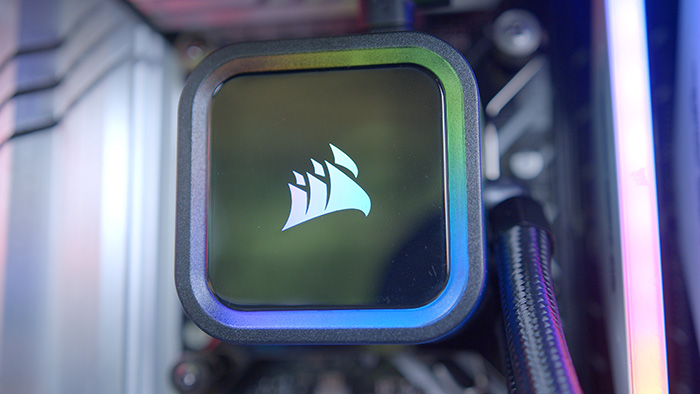 CPU Cooler: Corsair iCUE H100i RGB Elite
Complementing the theme of our build, we'll also be using one of Corsair's latest CPU coolers, the H100i RGB Elite. This particular cooler includes a sleek and stealthy black design, and also adds RGB into the mix on the AIO pump. This cooler is an ideal choice for keeping our processor nice and chilly, while also adding a solid aesthetic flair.
Buy the Corsair H100i RGB Elite on:
---
Key Facts:
Radiator Size: 240mm
Included Fans: 2
RGB: Yes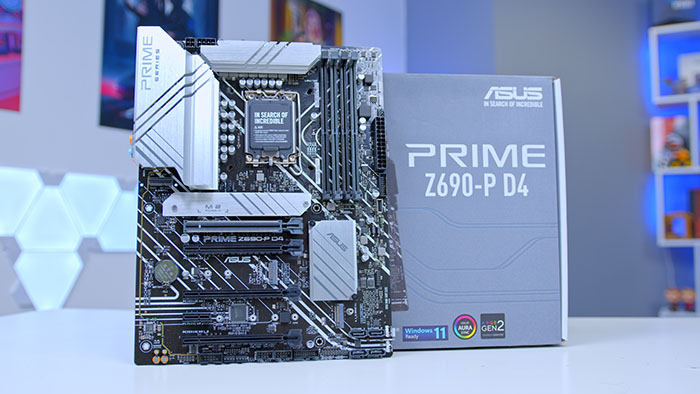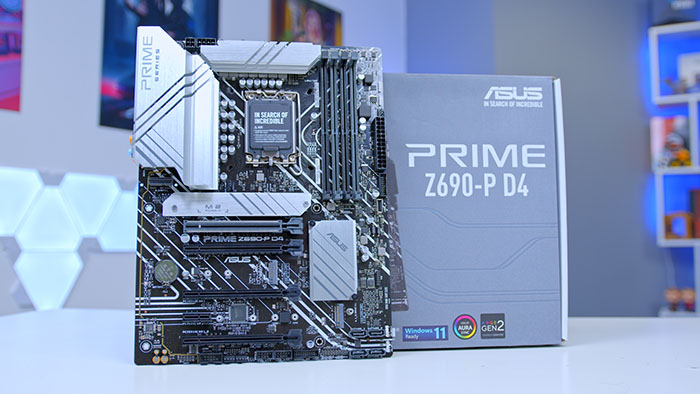 Motherboard: ASUS Prime Z690-P D4
The ASUS Prime Z690-P D4 is an excellent motherboard that utilises the all-important Z690 chipset for all of the latest generation features. This board features a PCI-E 5.0 slot, memory overclocking support of up to 5333MHz, Thunderbolt 4, 15 phase power delivery for overclocking, and more. The Z690-P is ideal for our chosen CPU and is very reasonably priced while using the generally more expensive Z690 chipset.
Buy the ASUS Prime Z690-P D4 on:
---
Key Facts:
Form Factor: ATX
Built-in IO Shield: No
Max Memory: 128GB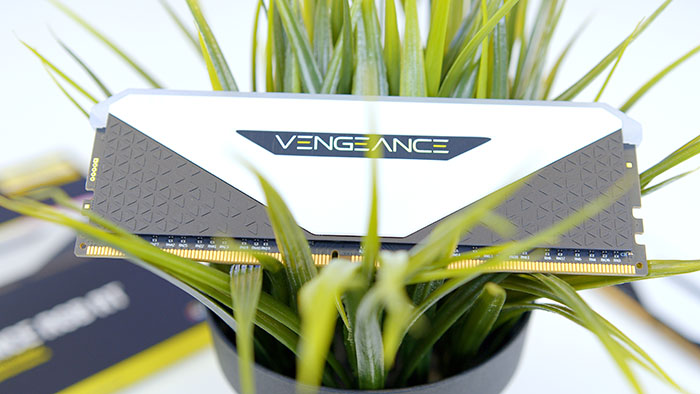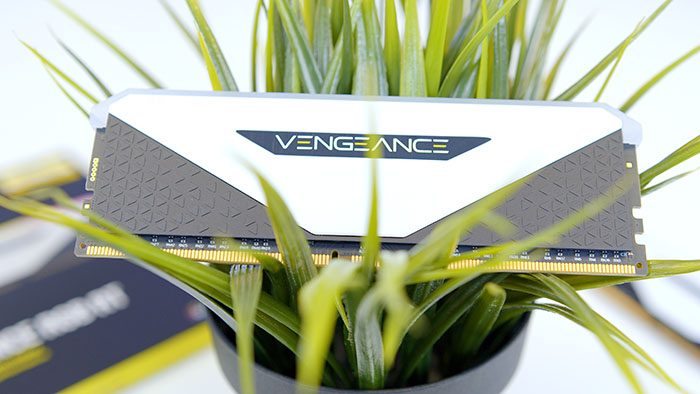 RAM: Corsair Vengeance RGB RT
Fitting the loose Corsair theme, we've decided to opt for their Vengeance RGB RT RAM which will provide us with great clock speeds and latency. This DDR4 32GB memory kit also utilises individually addressable RGB LEDs that can be customised and controlled with Corsair's industry leading iCUE software.
Buy the Corsair Vengeance RGB RT Kit on:
---
Key Facts:
Capacity: 32GB
Clock Speed: 3600MHz
CAS Latency: 16-20-20-38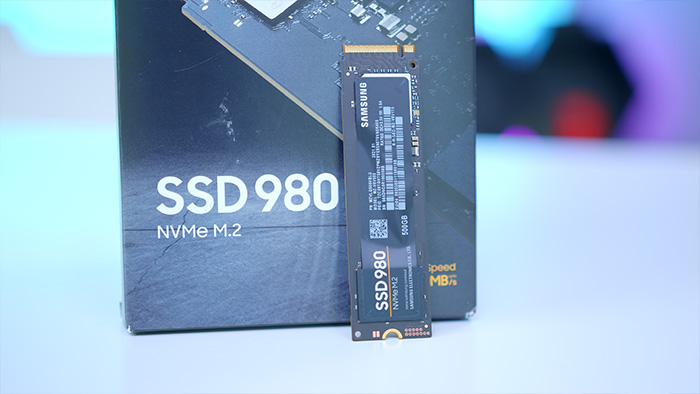 SSD: Samsung SSD 980 M.2
For this build we've decided to use one of Samsung's best Gen 3 NVME drives. Not to be confused with the 980 Pro, this more budget-friendly drive is a great choice with upto 3500MB/s on read speeds, and 3000MB/s on the write side of things. Although this doesn't utilise the Gen4 interface, ir should be perfectly enough for speedy boot and load times.
Buy the Samsung 980 on:
---
Key Facts:
Capacity: 500GB
Read Speeds: 3500MB/s
Write Speeds: 3000MB/s
Interface: PCI-E Gen3 x4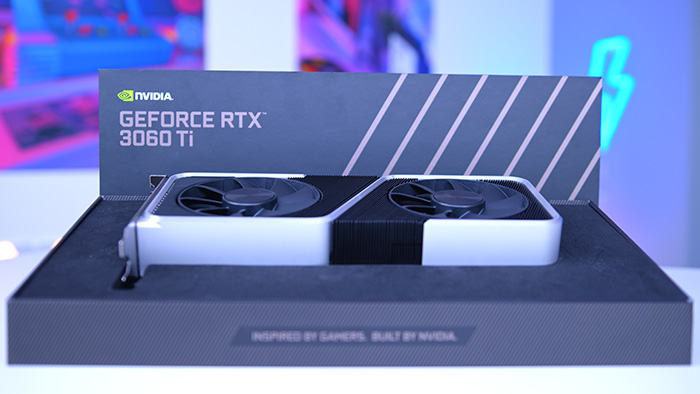 GPU: Nvidia RTX 3060Ti Founders Edition
Nvidia's RTX 3060Ti Founders edition is arguably one of the best cards to release with their 3000 series of GPUs. Nvidia positioned this card in the market very well, by pricing it extremely competitively given its performance. This card has excellent legs for gaming at both 1440p and 1080p, and utilises the latest technology such as DLSS, and RTX Ray Tracing. Overall, you can't go wrong with the price and power of this GPU.
Buy the RTX 3060Ti Founders Edition on:
---
Key Facts:
CUDA Cores: 4864
TDP: 200W
RT Cores: 38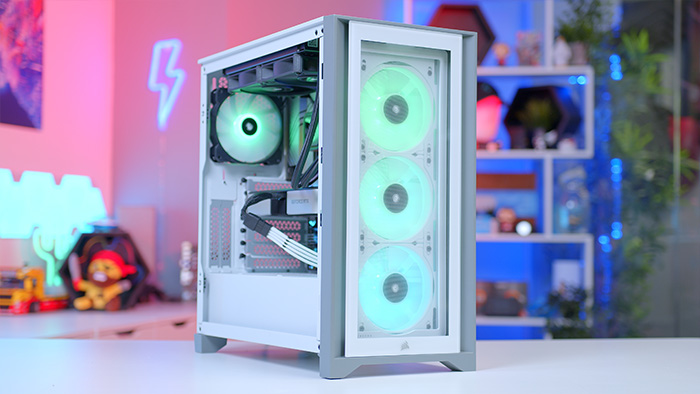 Case: Corsair iCUE 4000X RGB
The Corsair iCUE 4000X RGB is an exceptional PC case. This mid-tower design features a tempered glass panel, RGB fans as standard and an included fan controller. It has good airflow clearance, despite utilising a solid, glass panel, and features exceptional build quality. The spacious interior and strong design make it a well-balanced, good value choice. Water-cooling support is also solid with support for upto 360mm radiators.
Buy the Corsair iCUE 4000X RGB on:
---
Key Facts:
Form Factor: Mid-Tower
Fan Support: 6
Motherboard Support: Mini-ITX, microATX, ATX, E-ATX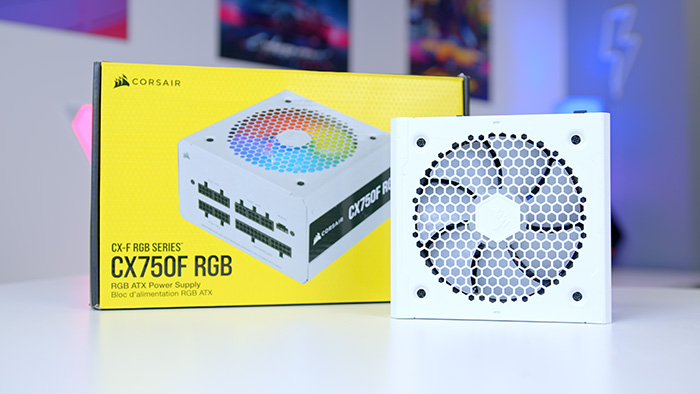 PSU: Corsair CX750F RGB
With high performance always comes higher power consumption, something you'll need to take note of when considering which PSU to go for. The Corsair CX750F is a fully modular PSU that comes in black and white colour options, and even includes an RGB fan! Corsair have also had this PSU independently rated with an 80+ Bronze efficiency certification, showing the design does a good job of minimising any power wastage.
Buy the Corsair CX750F RGB on:
---
Key Facts:
Wattage: 750W
Modular: Yes
Efficiency: 80+ Bronze
Corsair Peripherals
As this PC build is primarily Corsair themed, we've decided to finish off the rest of this system with some awesome Corsair peripherals. This build is more of a mid-range system, than it is a high-end design, with our peripheral choices reflecting this. All of these peripherals can also be customised using Corsair's industry leading iCUE software for a coherent setup design.
Corsair M65 Elite Gaming Mouse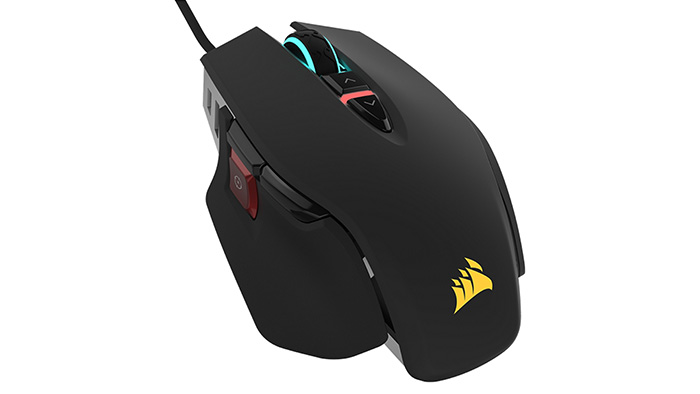 Corsair's M65 Elite takes a relatively minimalist approach to RGB and the number of included buttons. One major upside of this design is the advanced weight system that allowis you to shift the mouse's centre of gravity for accurate movement. The M65 Elite also supports up to 18000 DPI, ideal for fast-paced games that need you to act on a moment's notice.
Buy the Corsair M65 Elite Gaming Mouse on:
---
Corsair K60 RGB PRO Low Profile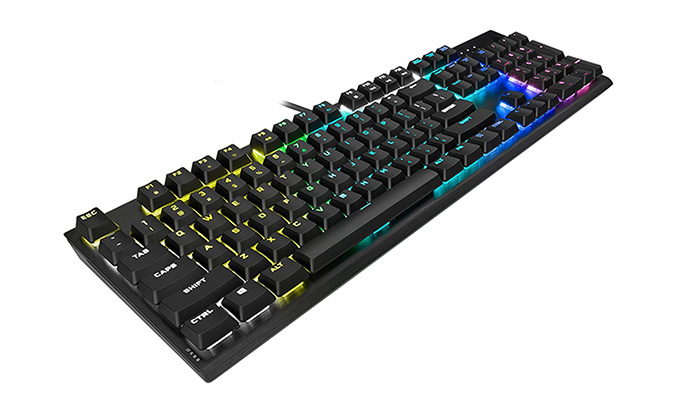 The K60 RGB PRO Low Profile is an excellent full-sized keyboard designed for speed and responsiveness. This keyboard uses linear Cherry MX Low-Profile Speed switches ideal for minimal actuation force, increasing the responsiveness of keypresses. The K60 also features a brushed aluminium design that can be customised and synced up with the rest of your RGB peripherals within this setup.
Buy the Corsair K60 RGB PRO Low Profile on:
---
Corsair VOID Elite RGB Headset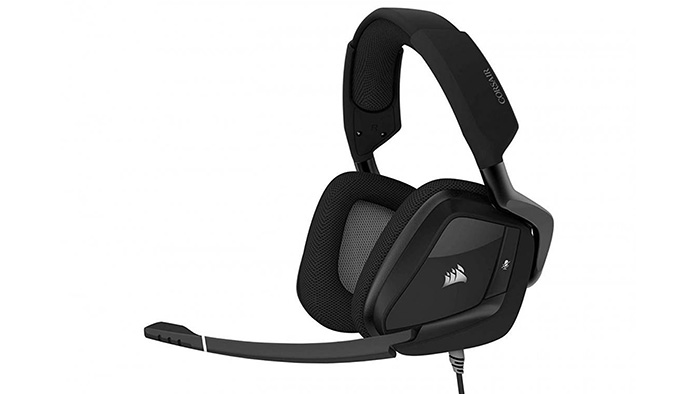 Corsair's VOID Elite RGB headset has a premium design that prioritises high audio quality with 7.1 surround sound, perfect for hearing those tiny footsteps or silenced gunshots. The VOID Elite also features an omni-directional Discord certified microphone, ensuring optimal voice quality. The earcups are also memory foam in design, helping them to sit the most comfortably around your ears and passively blocking out background noise.
Buy the Corsair VOID Elite RGB Headset on:
---
Gallery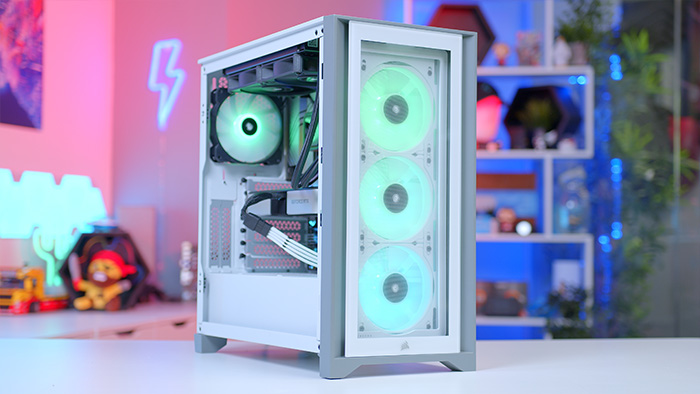 Benchmarks
All of the systems that we put together are tested with some of the most popular AAA and Esports titles of the year. This gives you some real-life context as to how a PC like the one we've built fairs within games. The benchmarks that we do are from our very own YouTube channel – 'Benched'. There you can find all of the full benchmarking runs of various GPUs along with fancy graphs to compliment.
Video