Introduction
Logitech has been a mainstay within the gaming peripherals market for a long time. The G733 is one of their most popular wireless options, providing 7.1 surround sound at a price point that doesn't break the bank comparative to other options.
But is this 7.1 design actually any good for the price? In this review, we'll be evaluating how the G733 stacks up against the competition, in a range of gaming, sound quality and mic tests.
Buy the Logitech G733 Wireless on:
Suggested Article: Best Discord Certified Headsets to Buy in 2022
Wireless vs Wired Headsets
Before we jump into the review, we should first address whether or not a wireless headset design is right for you. If you were to ask me this question around five years ago, my answer would be a definitive no. Most wireless peripherals at that time in produced too much latency to be good for gaming, something which manufacturers have since worked hard to address. Picking up a wireless mouse or a keyboard was generally a no-go, too.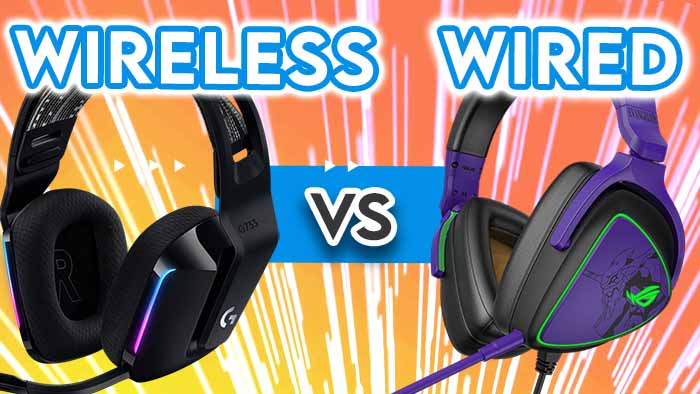 Nowadays, wireless headsets are all the rage. Manufacturers such as Logitech, HyperX, and Corsair have pioneered the technology and paved the way forward for other manufacturers to create great wireless peripherals too. If you have the extra cash, and don't mind the routine of needing to charge the headset every now and again, they can be a fantastic bet.
Logitech G733 Aesthetics & Design
The Logitech G733 looks awesome, and has a design that certainly looks the part. One of the first gaming peripherals launched by Logitech in various colour way options, it can also be colour matched easily with an existing setup design scheme. White, blue, lilac and black options provide plenty of choice, and allow you to deviate from the standard, boring monochrome tones of most peripherals. There is also a 'KDA' version, boasting a custom League of Legends scheme that goes further in providing a unique aesthetic.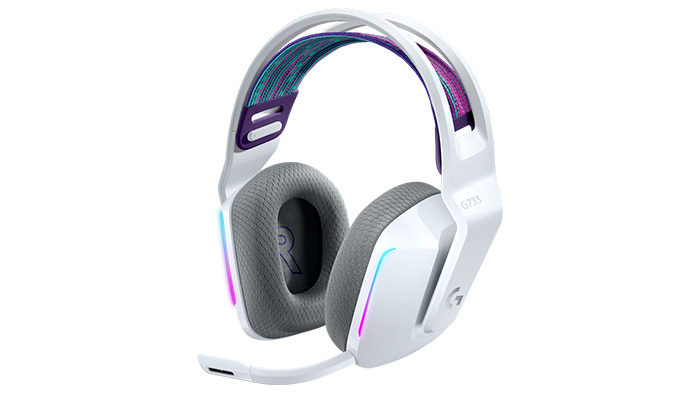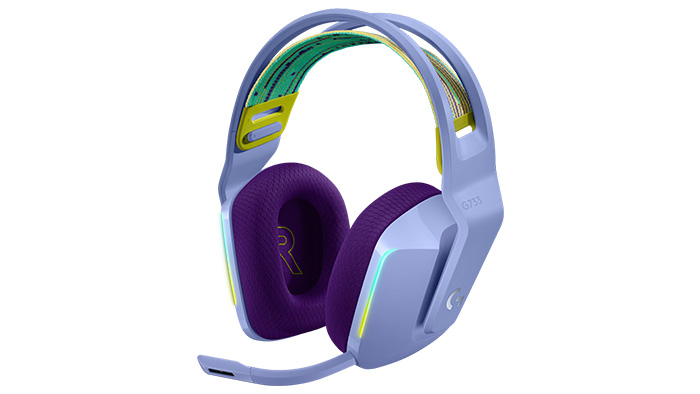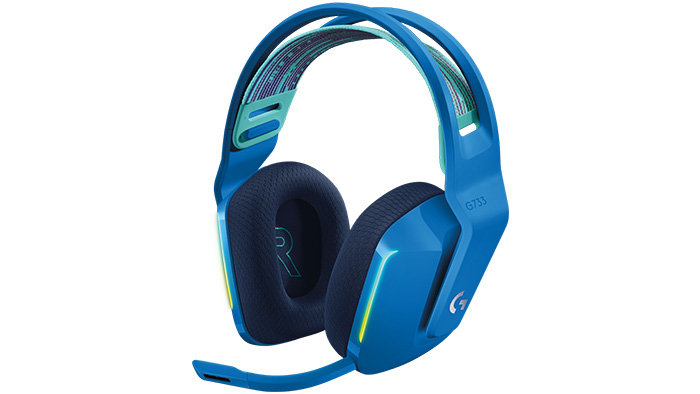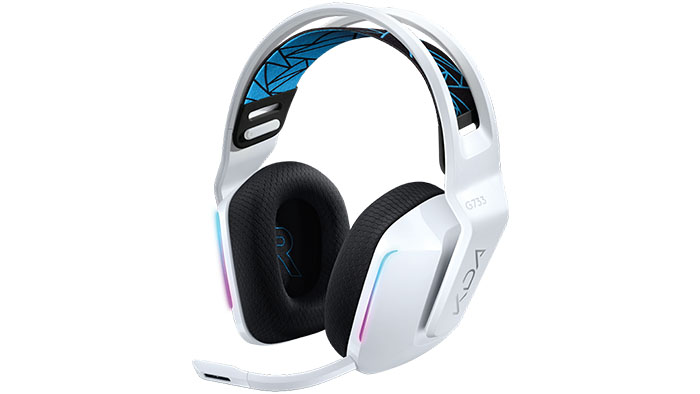 The Logitech G733 has a very sleek frame, with a matte finish of your chosen colour. Moving towards the headband, Logitech offers an interchangeable elastic band that can be purchased as a separate accessory with the headset. The black version we have today features a grey headband as standard, but you can pick from a range of colours on Logitech's website. The frame of the headband itself is a lightweight rubbery design offering more comfort as a bonus.
On the front of the headset are two RGB strips. These strips both light up as soon as you power on the headset. One of the points I love about Logitech products is being able to use their Logitech G Hub. It is both simple to use, and has plenty of customisation options. The RGB can be synced up with other Logitech products, along with various other lighting effects and colour options for consumers to sink their teeth into.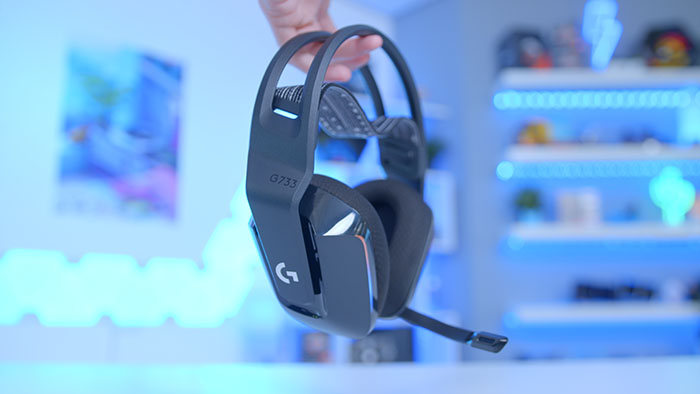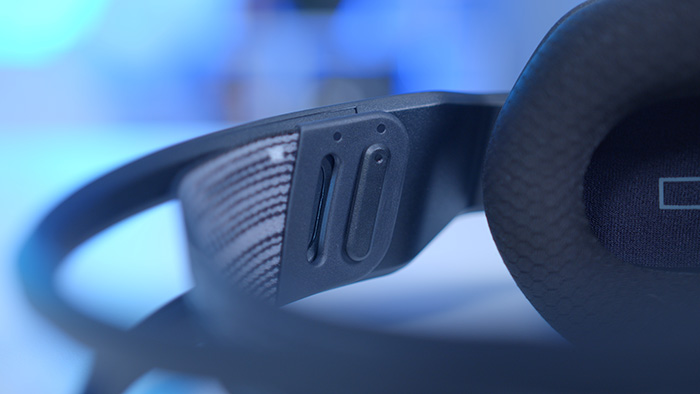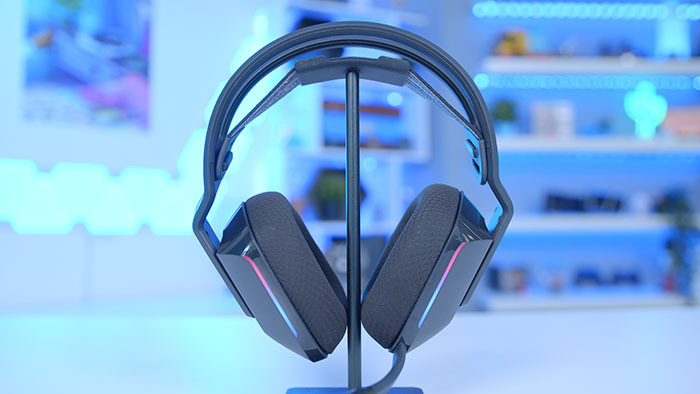 Features
Wireless Connectivity
Logitech are one of the leading manufacturers when it comes to wireless and Bluetooth technology, and thus the G733 is fast and does not suffer from connectivity problems. Their proprietary 'LIGHTSPEED' technology gives you 29 hours of battery life, and up to 20m of range from your PC, allowing you to get a drink or make some food while waiting in a lobby.
RGB Customisation
One of the major standout features of the G733 is the fully customisable RGB strips located on the front of the headset. You've got around 16.8 million colours to choose from, which can be synced up with other Logitech peripherals. And you can create custom lighting effects, animations, or use the preset options to spice up your headset.
Detachable Microphone
Having a detachable microphone is a quality of life feature that we love to see. If you're a consumer that likes having a portable option, not having a detachable microphone is a problem. It can get damaged in your bag, or be difficult to store. Or if you're the kind of person that has a dedicated microphone, you won't necessarily need the mic and can put it back in the box. This is just a nice extra feature that shows the considerations Logitech has made for consumers.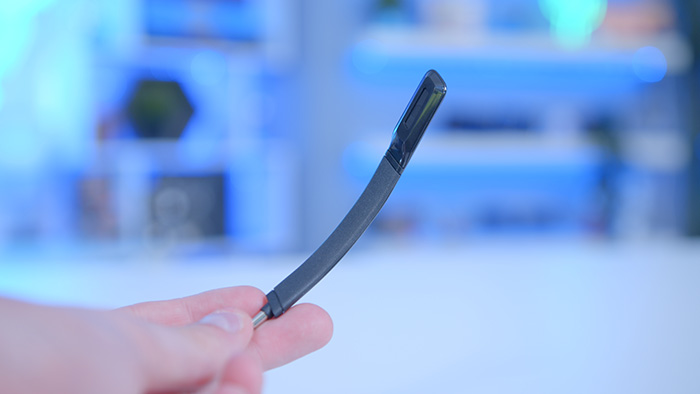 BLUEVO!CE Filters
One of the features that can bring down the rating of a headset is the microphone quality. Some manufacturers don't always put effort into making good quality microphones, almost forcing you to buy a dedicated mic. However, you don't need to worry about that with the Logitech G733 headset.
Back in 2018, Logitech acquired Blue Microphones, a company renowned for making excellent quality dedicated microphones like the Yeti. Logitech and Blue have developed a microphone voice filter technology that can enhance and change the quality of your voice. We've provided a video showing off some of the preset features and how much better the filters make you sound when turned on.
Audio Drivers
The audio drivers in the Logitech G733 are exceptional. And your audio experience is fully customisable within the Logitech G Hub. You can play around with settings such as surround sounds, you can customise the EQ levels, or just the preset configurations to give you a different experience for gaming, movies and more. The DTS Headphone:X 2.0 technology also provides extremely accurate 7.1 surround sound!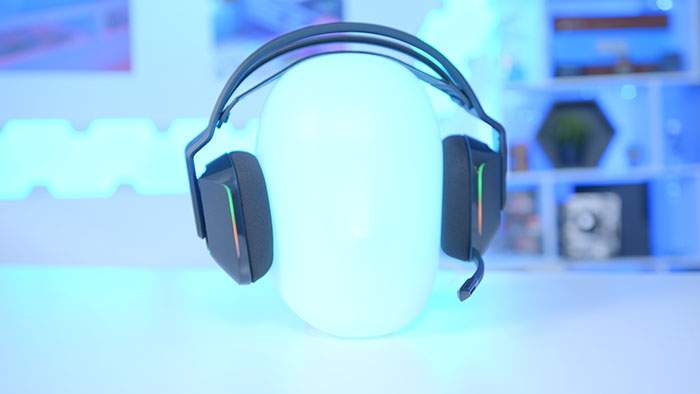 Gallery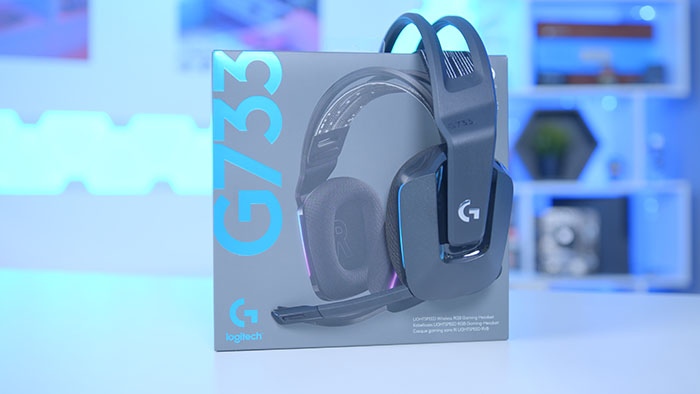 Conclusion
Logitech G733 Wireless Headset
Product Name: G733 Wireless
Brand: Logitech
Design

Features

Value For Money
Summary
Logitech's G733 is one of our favourite headsets here at GeekaWhat hence featuring it on various recommendations across the website. Logitech has created an excellent all-rounder wireless design that doesn't skimp out on features and offers consumers a comfortable peripheral with plenty of customisation options including brilliant microphone quality. The G733 is a little bit pricier than what many consumers might be comfortable with, but we'd argue that you get what you pay for. The nearly $100 price tag is definitely warranted considering the quality and the sheer amount of features available to you. Overall we'd say that this is one of the best headsets we've got in the office, and is definitely worth picking up if you're looking for a 'no-frills' wireless option.
Pros
✅ Premium, comfortable, and lightweight design.
✅ BLUEVO!CE technology is excellent.
✅ Logitech G Hub is super easy to use.
Cons
❌ RGB can be distracting at times.
❌ Somewhat pricey.
❌ Have to pay extra for headband and microphone accessories.