Introduction
As part of their Call of Duty Next live stream, Activision revealed that third-person mode is returning to multiplayer in Call of Duty: Modern Warfare II. Third-person has not been available in Call of Duty for well over a decade, but now players will be able to have eyes in the back of their head once again.
Third-Person Throwback
For the first time since 2009, a Call of Duty game will have third-person playlists for online multiplayer. Funnily enough, the last game to have this feature was the original Modern Warfare 2, the game which acts as the inspiration for this year's reboot.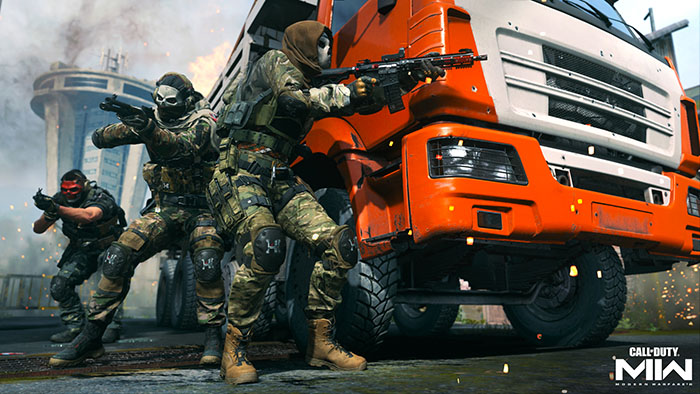 Included as part of the multiplayer reveal segment during the live event, the revival of third-person will offer players a drastically different way to compete against others. During the reveal, a snippet of third-person gameplay showed viewers how the optional angle will operate in the midst of a game. The clip demonstrates that the feature will let players see all around whilst moving and shooting, but looking down a scope will cause the camera to zoom in and shift to a first-person perspective.
Activision have justified the decision to bring back third-person by stating that it will provide a new tactical approach to online multiplayer. There are also plenty of other upgrades that will support the third-person perspective, such as new water mechanics, vehicle interactions, and movement options.
Other Details Revealed
Activision did not shy away from the details and gameplay during their 5 hour reveal marathon. The Call of Duty Next event offered fans an extensive look at the future of the beloved franchise.
During the live stream, there were long breakdowns on the upcoming Call of Duty: Modern Warfare II, as well as Call of Duty: Warzone 2.0 and Call of Duty: Warzone Mobile.
Call of Duty: Modern Warfare II is set to release on October 28th for PlayStation, Xbox, and PC. If you would like to learn more, watch the live stream recording above, or visit the Call of Duty YouTube channel.