Introduction
Once you've built your PC, the next steps involve plugging in your peripherals and a monitor to get your PC booted. Choosing the correct mouse can be a difficult decision to make based on the myriad of options available on the market. You might be asking yourself, do I want wired or wireless? Do I need a numpad for hotkeys? Would it be easier to just buy a mouse for $20?
We'll be answering all of those questions today with a list of our favourite gaming mice to pick up in 2023. This list comprises of a range of different budgets, aesthetics, and plenty of different features that make these particular gaming mice so good!
Suggested Article: The Best Gaming Keyboards to Buy in 2022
What is a Gaming Mouse?
I'm sure at this point if you've built a gaming PC you're likely to know what a mouse is, and we're not looking to insult anyone's intelligence here! The main thing to note here is what separates a gaming mouse from regular mice. If you're in a professional office, or perhaps working at home you might have a simple mouse that is functional, but not exactly feature rich or aesthetically pleasing.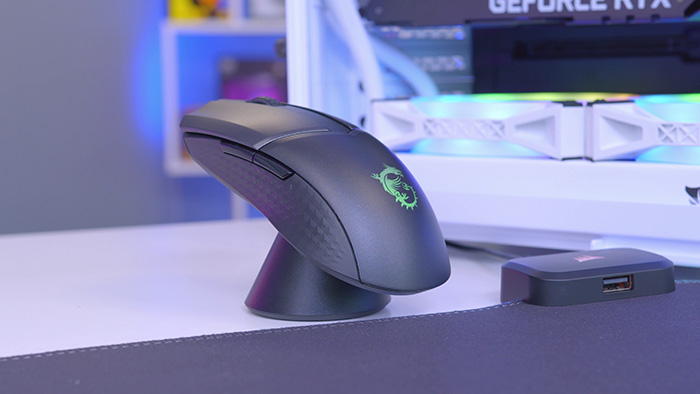 Gaming mice, on the other hand, are specifically designed to work well in games. This means more accurate sensors, with higher DPI settings, adjustable sensitivity and faster clicks. You'll also find a range of mouse weights available, with some designs going to extreme efforts to keep weight to a minimum. You'll also find macro keys that can be used to trigger actions within games, and low response times for the maximum competitive edge,
These mice are built to make gaming a much more pleasant (and competitive) experience overall. As much as a regular office mouse will probably do the job, spending a little bit more to get a gaming mouse might give you the competitive edge you need for a few extra kills within your games.
Features to Look Out For
All mice will the fundamental features that allow you to click away on your PC, but gaming mice can offer a wide-range of often confusing features that could improve your gaming experience, from detachable cables, software suites or macro buttons. The ones we think are the most important to look for are listed below:
1. Wireless or Wired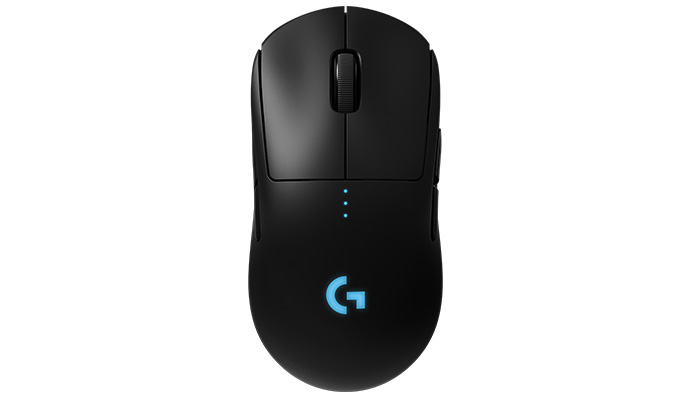 A few years ago, wireless gaming mice were not hugely popular due to input lag. Bluetooth technology had not progressed particularly far (until today), so it was better to pick up a wired mouse. Wired mice are still the go-to for a lot of users, but mice such as the above Logitech G Pro are an incredible addition to the PC gaming market. You get the benefit of an awesome gaming mouse, while removing the hassle of cables. This is entirely down to your preferences as a consumer, but don't be dismayed by chatter about wireless mice being rubbish because this is simply not the case.
2. DPI Configuration
Being able to customise the performance of your mouse is a nice bonus, especially when you can tune the DPI settings. DPI, standing for dots per inch, is how a computer measures the physical distance the cursor has to travel. Essentially the higher the DPI on your mouse, the less you have to move your mouse for the cursor travel. ASUS ROG have a software suite known as Armoury Crate that allows you to customise your peripherals. The ROG Gladius II, that I use as my daily driver, has plenty of customisation settings including DPI configuration which allows me to play around with 6200 DPI.
3. Programmable Buttons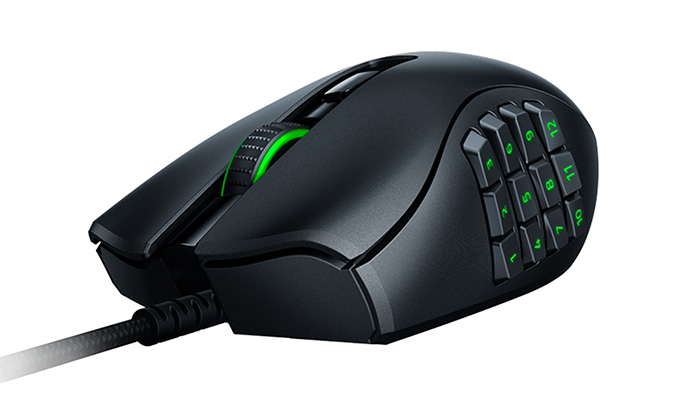 A fully programmable mouse has been a more recent innovation in the gaming mouse space. Many manufacturers that have their own peripheral softwares allow you to play around with what each individual button does. One of the benefits of doing this is that you can program the buttons to do exactly what you want. For example, the Razer Naga X (pictured above), has a numpad where each button can be assigned to open a different program. This is particularly handy for MOBA games, where key presses and combinations dominate play.
4. Tuneable Weights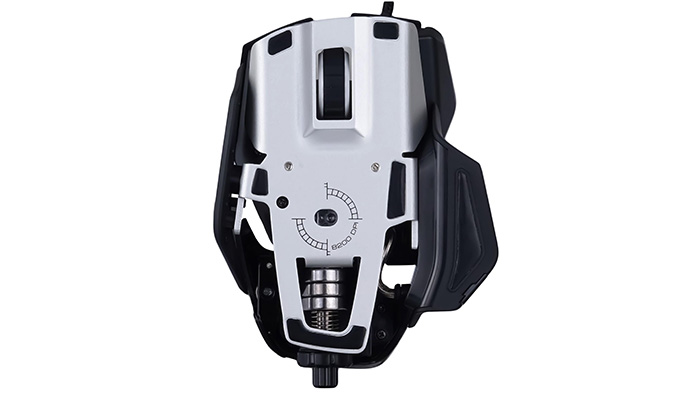 For those of you that have been in the PC building game for a little while will remember the above MadCatz R.A.T 6+ Mouse. These mice were all the rage some time ago because the entire mouse was tuneable. You could change the positioning of the chassis, and you could also add or takeaway weights. Although the market has somewhat shifted towards lightweight gaming mice (like the Glorious Model O), if you tend to throw your mice around a bit when gaming you might want to keep an eye out for a mouse that has some weights.
5. Software Suite
Many manufacturers that create peripherals also have their own software applications that allow you to customise many of the settings. From lighting, DPI and performance, to reprogramming buttons or adding macros. These software suites have a lot to offer to users, and some are more intuitive than others or might have a simpler UI. As a general rule, most of the named brands tend to have some sort of software suite. However, it is worth noting that some older or cheaper mice may not be supported by your chosen software, so make sure to check beforehand.
6. RGB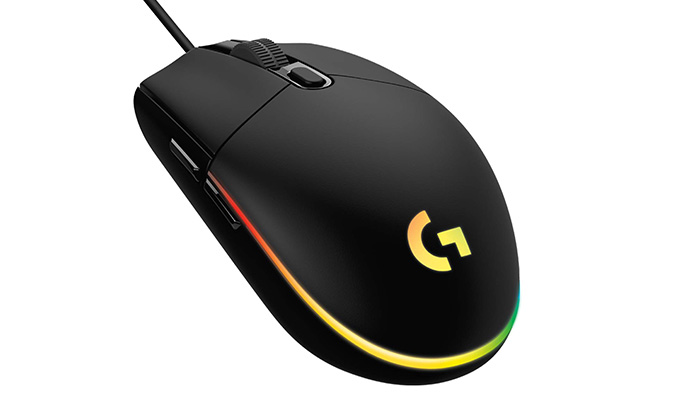 We all love to see RGB on any component, and gaming mice are no exception. This allows you to match any peripheral to the chosen aesthetic of your gaming setup, in an easy (and adjustable) way.
Some brands will charge you a price premium for this functionality, but it can be worth it. It is also a feature that has fast filtered down to budget-oriented peripherals over the last five years.
Top 3 Gaming Mice Picks
Below we've chosen three mice from the whole selection and given them a GeekaWhat award based on various design features, pricing, aesthetics and their market positioning.
Best Wireless Mouse – Logitech G Pro X Superlight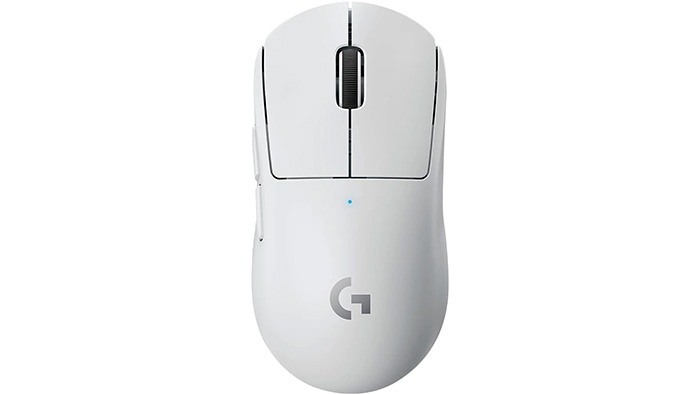 Pros
Cons
✅ Excellent for Esports and fast paced titles.
✅ Wireless technology is unrivalled.
✅ G Hub software is very simple to use.
❌ No RGB on the mouse.
❌ Quite expensive.
❌ Have to pay extra for the 'PowerPlay' charging system.
Shop the Logitech G Pro X Superlight on:
Best Esports Mouse – Glorious Model O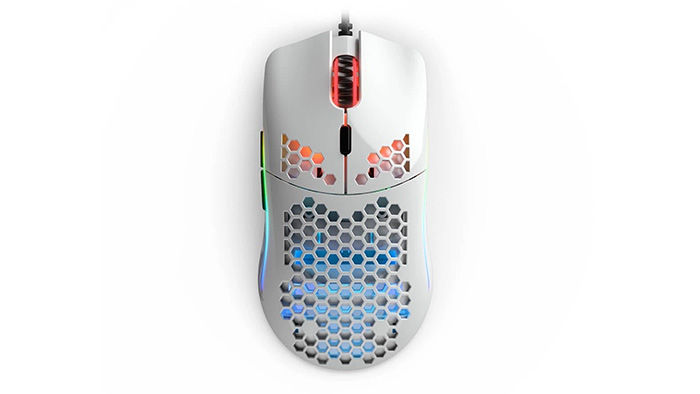 Pros
Cons
✅ One of the top-rated mice for Esports and competitive gaming.
✅ Lightweight design glides across your desk.
✅ Honeycomb design makes the RGB really stand out.
❌ Not ideal for those on a budget.
❌ The cable can be frustrating at times.
❌ Few programmable buttons.
Shop the Glorious Model O on:
Best Budget Mouse – Razer DeathAdder V2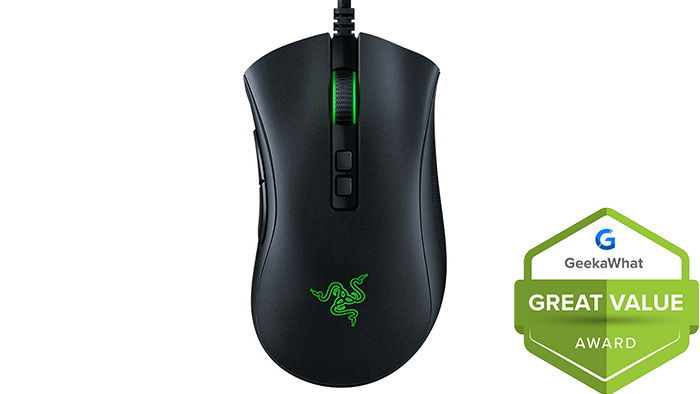 Pros
Cons
✅ Ergonomic and comfortable mouse design.
✅ DPI is incredibly high for a budget mouse.
✅ Plenty of customisation and programmability with on-board memory.
❌ Razer Synapse software is poor.
❌ Braided cable can be annoying at times.
❌ Only a right-handed design.
Shop the Razer DeathAdder V2 on:
Our Recommendations
All of our recommendations are based on real-life hands on testing with a wide variety of products. We're constantly updating our lists in line with new product releases and consumer preferences. You can learn more about our editorial policies here.
1. Logitech G203 LIGHTSYNC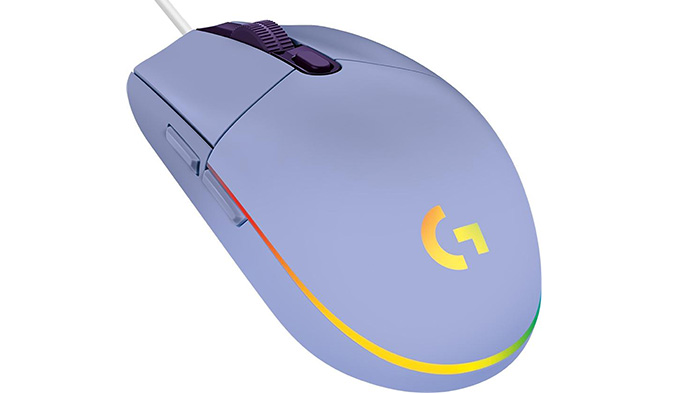 The first gaming mouse on our list is the Logitech G203 LIGHTSYNC. This mouse provides incredible value considering how cheap it is. The maximum DPI of 8000 gives plenty of tuning options and accuracy within games. The RGB situated around the back of the mouse can be programmed utilising the 16.8 million colours available to you, or from the preset animations located in Logitech's G Hub. Additionally, you can fully reprogram the six buttons located on the mouse to assign in-game commands, system controls, or just to simplify gameplay.
Buy the Logitech G203 on:
Software Suite: Logitech G Hub
2. Razer DeathAdder V2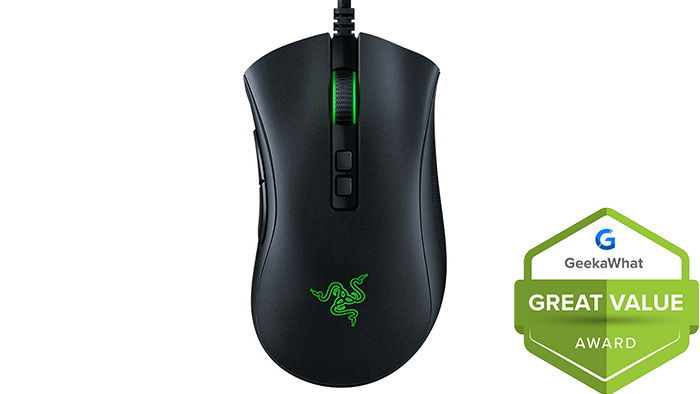 The Razer DeathAdder V2 is one of the most popular gaming mice to date, based on its ergonomic design and incredible optical sensor. Despite the fact that the DeathAdder V2 is incredibly affordable, the quality is very solid. The curvature of the mouse is designed to fit the hand comfortably without strain, and the size strikes a good balance between portability and comfortability. The lightweight design also allows you slide the mouse around with ease, making your gaming experience seamless.
Buy the Razer DeathAdder V2 on:
Software Suite: Razer Synapse
3. Glorious Model O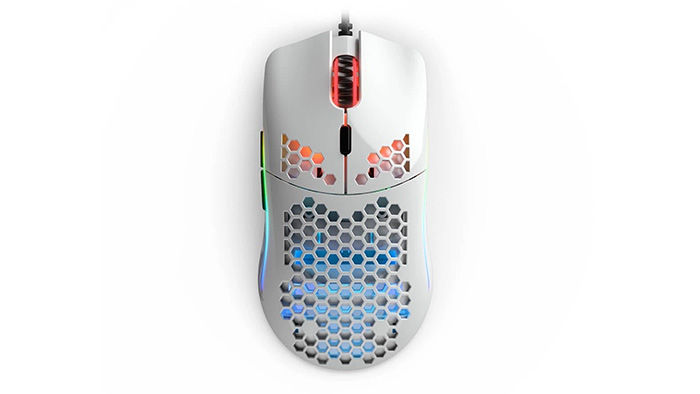 We couldn't not feature the Glorious Model O, as one of the most popular and proven lightweight mouse designs. The honeycomb mesh provides a feather-light weight, minimising material weight, and a durable design that keeps your palms cool. The Model O comes in with Omron switches that are rated for 20 million clicks, setting the design up for a long lifespan. To top it off, there's some minimalist RGB located around the edges of the mouse and the mouse wheel that can be programmed within the Glorious software.
Buy the Glorious Model O on:
Software Suite: Glorious Gaming
4. Corsair M65 ELITE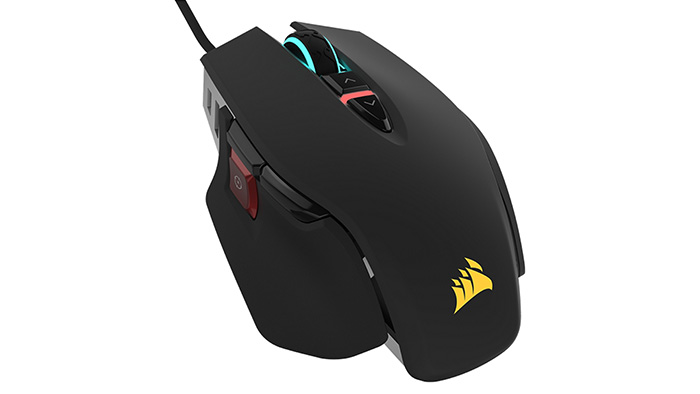 Corsair's M65 Elite is an excellent mouse that utilises Corsair's industry leading iCUE software suite to the fullest. Providing eight fully programmable buttons, along with some minimalist RGB located on the scroll wheel and on the Corsair logo at the bottom of the mouse. Not too dissimilar from the aforementioned R.A.T 5+ mouse, the M65 Elite also features an advanced tuneable weight system allowing you so shift its centre of gravity for some accurate movements.
Buy the Corsair M65 Elite on:
Software Suite: Corsair iCUE
5. HyperX Pulsefire Haste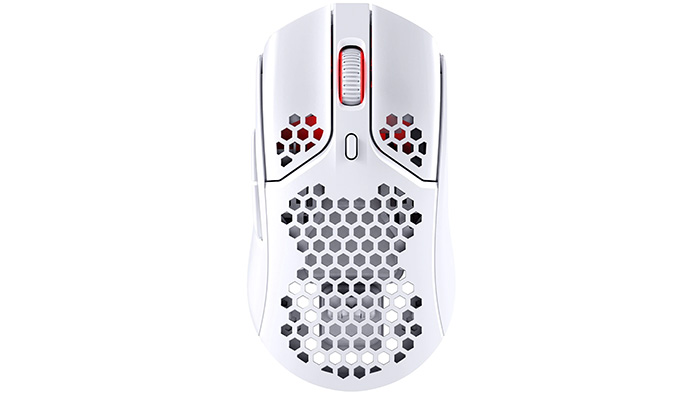 The Pulsefire Haste is a mouse that focuses on providing ease of use with wireless technology, but also minimal resistance with its lightweight design. The mouse shell features a honeycomb making it extremely light, and also providing better airflow and ventilation minimising the risk of sweaty palms. This mouse is also rated up to 100 hours of battery life, making your gaming sessions endless.
Buy the HyperX Pulsefire Haste on:
Software Suite: HyperX NGENUITY
6. Logitech G Pro X Superlight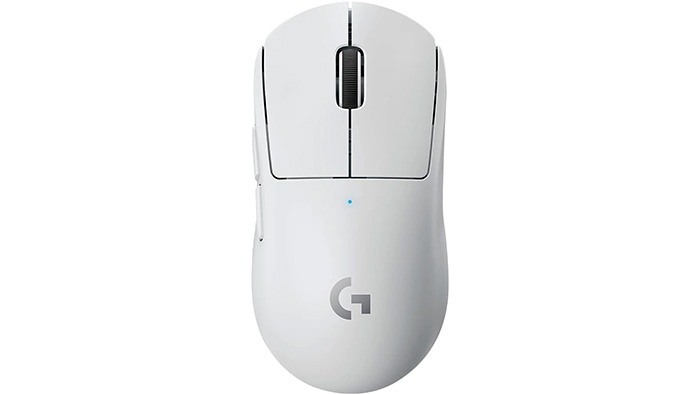 Logitech's 'LIGHTSPEED' wireless technology is an incredible innovation. Combine it with an ultra lightweight design, and your mouse clicks are going to be extremely accurate without any hindrances of cables. The G Pro X Superlight is currently one of the best wireless mice on the market. Although this mouse is rather pricey, you definitely get what you pay for in quality!
Buy the Logitech G Pro X Superlight on:
Software Suite: Logitech G Hub