Introduction
Nvidia's latest RTX 3000 cards are amongst the most powerful GPUs that we've seen enter the market available for consumers to pick up for a gaming PC. We're seeing many of these GPUs plummet towards MSRP two years of stocking shortages and insane prices. This means that consumers are able to get their hands on an awesome GPU for a much more palatable price tag.
Today those prices have dropped even further with Ebuyer's Nvidia week. Nvidia has decided to drop a huge range of their prices on RTX 3000 GPUs, meaning now is a great time to grab a cheap graphics card, and build a PC. Today we're covering the best deals on one of Nvidia's more budget oriented cards – the RTX 3060!
GPU Deals
Gigabyte Eagle RTX 3060 12GB @ £324.99
The first card of the day is Gigabyte's Eagle RTX 3060. The 3060 is a card that we've taken a look at in a full review before, and spoiler alert – its awesome! This card fully tunes into the prosumer budget philosophy that we believe in. The 3060 also strives to bring excellent performance to a more budget oriented system providing great metrics at 1080P settings. You've also got the option to kick your settings up a notch with Nvidia's DLSS, allowing you to play games at 1440P without the performance overhead.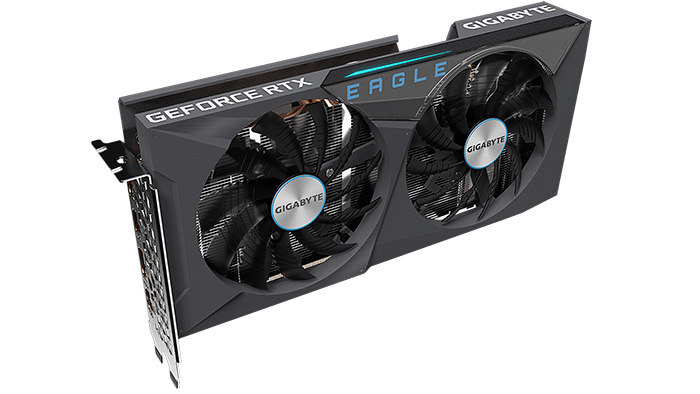 This Gigabyte Eagle RTX 3060 is awesome for a lot of reasons, one in particular is the design. Gigabyte has opted for a more blocky approach to the GPU shroud, with angular accents here and there on the card giving some extra depth. One of the major upsides to Eagle cards is that they tend to run very quietly. Gigabyte's cooling technology on Eagle cards means that they have minimal buzzing and fan whirring when your GPU is trying to push out as much performance as possible. Needless to say, if you're building a budget PC today, this card is an absolute steal for the price!
Buy the Gigabyte Eagle RTX 3060 on:
MSI Ventus 3X OC RTX 3060 12GB @ £339.99
The next 3060 deal is on MSI's Ventus 3X card. This card takes a slightly different design approach to the 3060, by extending the shroud to a three fan design. This should keep the GPU nice and cool when under stress during a long session of gaming, or perhaps some light video editing.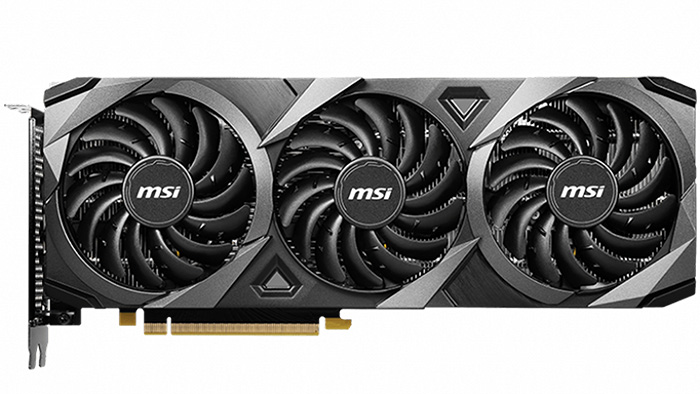 I'm a big fan of the card design itself with the MSI Ventus offering a stealthy and sleek black look with some angular accents surrounding the fans. This card (although on the bigger side) is more a minimalist style, and I'm definitely onboard. This card is priced slightly higher than the above Gigabyte Eagle card, and this is because you're getting the added benefit of better cooling, and a marginally increased clock speed. A higher clock speed can give you a much needed boost in games as your PC can execute tasks much quicker.
Buy the MSI Ventus 3X OC RTX 3060 on: