Introduction
The market for graphics cards has slowly become more tolerable in terms of prices, with all of Nvidia's RTX 3000 range now near, below or on MSRP. Recent news has suggested that cards are dropping in price in an attempt to shift stock for the release of RTX 4000 cards.
The bulk of these price drops seem to be pronounced at the higher-end of the market, on GPUs released for consumers looking to put together an extremely powerful build. However, a question that follows this news is what are the differences between the top-end cards? Is the RTX 3080 worth picking up, or should you grab a slightly more powerful (and, on paper, more pricey) RTX 3080Ti?
Suggested Article: Best GPUs to Buy in 2022
Versus Battle
Nvidia GeForce RTX 3080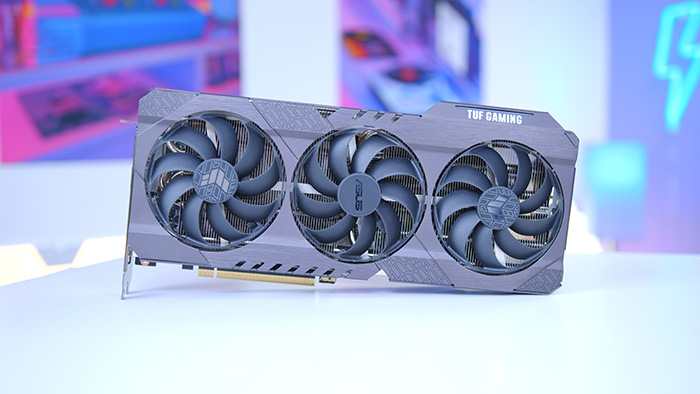 | | |
| --- | --- |
| Memory Capacity | 10GB GDDR6X/12GB GDDR6X |
| Boost Clock Speed | 1.71GHz |
| RT Cores | 70 |
| CUDA Cores | 8704/8960 |
| TDP | 320W/350W |
| Release Date | September 2020/January 2022 |
| Price | Check Price on Amazon |
Nvidia RTX 3080 Specs
Nvidia's RTX 3080 was the first card to launch in the 3000 range of GPUs. Nvidia advertised these cards as heavy hitters in terms of performance, and they certainly delivered. Although the 3080 was the first card to release in this particular lineup, consumers were not to be disappointed with performance. This card outshines most GPUs at 1080p and 1440p, and has great legs for 4K gaming and Ray-Tracing, too.
You've probably guessed by the '80' in the GPU name that this card is geared more towards the high-end market. I believe the 3080 sits in an area that just teeters on the edge of acceptable pricing for a gaming PC build, with any card above this more suited to professional use cases. The 3080 is a great all-rounder if you want to maximise your settings and get top performance, but the main caveat is the price. While we'd argue you do get what you pay for with the 3080 it certainly isn't cheap.
As far as specs go, this card is an absolute behemoth on paper. With 10GB or 12GB of memory available, and justten less RT cores than the 3080Ti, you'll fins a powerful GPU. It also lags behind the 3070Ti on CUDA cores by around 2000, but still delivers more than 8000 cores.
When it comes to price, this GPU is always going to be a harder pill to swallow than buying an RTX 3050, or a RTX 3060Ti, but is aimed at an entirely different market.
Buy the ASUS TUF Gaming RTX 3080 on:
---
Nvidia GeForce RTX 3080Ti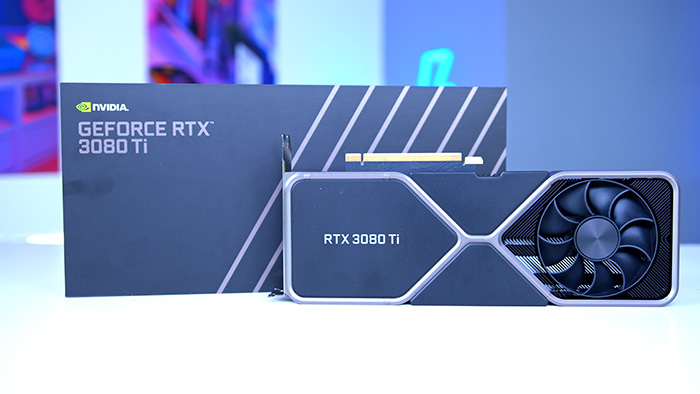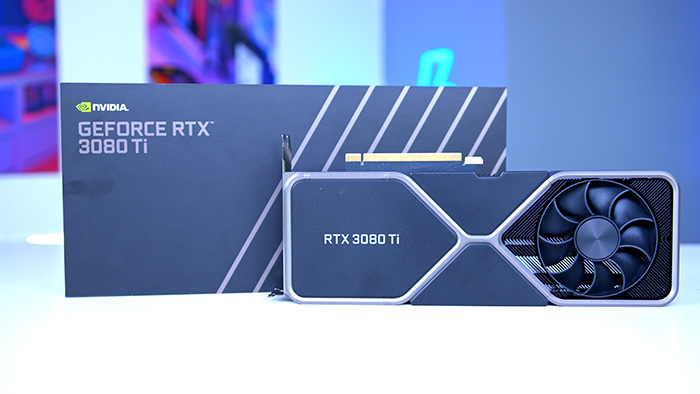 | | |
| --- | --- |
| Memory Capacity | 12GB GDDR6X |
| Boost Clock Speed | 1.67GHz |
| RT Cores | 80 |
| CUDA Cores | 10240 |
| TDP | 350W |
| Release Date | June 2021 |
| Price | Check Price on Amazon |
Nvidia RTX 3080Ti Specs
The RTX 3080Ti GPU launched around nine months after the 3080's initial launch in a bid to provide consumers with even more gaming horsepower. Not too dissimilar from the RTX 3080, the RTX 3080Ti is very much an all-rounder and will perform well under high gaming and workstation loads.
There are not a great deal of differences between this, and the cheaper RTX 3080, but an increased amount of CUDA cores does help to provide a solid performance bump. More of these means more data can be processed at once, equating to great frame rates. The increased amount of RT cores is also a similar story, helping to reduce the performance overhead for Ray-Traced gaming. You'll also notice a boost in DLSS performance which is a nice touch.
The clock speed is slightly lower than the standard RTX 3080, but you're getting more VRAM with this model which has its benefits in certain games. Overall I'd say if you're looking for a card that can double as an excellent game performer, and do well within rendering or editing applications, then the 3080Ti is a good pick.
The only criticism of this GPU is the price increase. It can be hefty over the RTX 3080, though pricing is constantly changing and should be checked and compared before buying.
Buy the Nvidia RTX 3080Ti Founders Edition on:
---
Our Testing Methodology
The approach that we take to testing involves applying a fair, but rigorous testing method. This involves using balanced components in our test rigs – pairing budget GPUs with budget CPUs, and high-end GPUs with high-end CPUs. This makes sure our test rigs are representative of the builds assembled by our viewers and readers. We also doubt the effectiveness of testing a $600 GPU with a budget $150 CPU, and visa versa.
The second part of our approach is to provide an honest and impartial opinion on every component we take a look at. If a PC part has been provided to us for free from a manufacturer, our opinions and testing won't differ from parts purchased ourselves. Our value to audience and brands alike comes from being honest and impartial, and that's something we will never compromise on.
Benchmarking Performance
The gaming benchmarks that we carry out all feature on our very own YouTube channel – 'Benched', with full runs of various Triple A and Esports titles. There you'll find a range of benchmarks of the latest GPUs with stats and graphics to gauge performance!
Forza Horizon 5
Starting off in Forza Horizon 5, both cards hit the ground with 88FPS on average for the RTX 3080 and more than 95FPS for the RTX 3080Ti. We tested at 4K Ultra settings, helping to push both cards to the max. These frame rates were impressive given how challenging Forza can be to run, and how detailed the graphics renderer is. It was also impressive to see just how much of a lead the RTX 3080Ti pulled, beating out AMD's RX 6950XT for good measure.
COD Warzone
In Warzone, the results were much the same with the RTX 3080 and RTX 3080Ti. The Ti pulled out a fair lead of 10FPS, while both card delivered an enjoyable experience at 4K. In a high intensity game like Warzone its important to be hitting frame rates like these, with plenty of scope to increase these further should you opt to play at 1080p and 1440p.
AMD performed well in Warzone, something important to note if you are in the market for a high-end GPU for a game such as this.
Apex Legends
In Apex Legends, we saw a further improvement overall, with both cards reaching over 120 frames per second on average. Here the Nvidia cards easily beat out their AMD cousins, while the Ti model demonstrated a solid performance bump. Apex is a relatively well optimised game and as such tends to do well at higher settings overall. If you've got a 120Hz or higher monitor, be sure to expect high responsiveness and a smooth experience during your gameplay in Apex Legends with either of these cards.
GTA V
Finally, in GTA V there were some more leaps to some higher frames with both the 3080 and 3080Ti reaching excellent refresh rate speeds. The performance difference was marginal between both cards, with the 3080Ti only offering up a four frame per second improvement. This is somewhat disappointing to see considering the price jump between both cards, but we can cut the 3080Ti some slack as GTA V isn't well optimised and the 4K resolution does have a significant performance overhead.
Gaming PC Builds
As a general rule, when we get a new component, we always tend to feature this in a PC build guide or setup video. Both the RTX 3080 and 3080Ti are super powerful GPUs, so we've put them into two different PC builds with benchmarks to show off performance.
Ultimate RTX 3080 Gaming PC
Insane $3000 NZXT H7 Gaming PC
Conclusion
Let's get back to the all-important question we asked at the start: what are the key differences? The short answer – there aren't a massive amount. Both of the GPUs we've taken a look at today are excellent, but which should you buy? The RTX 3080 is on the edge of what I'd be comfortable spending when building a PC, and for most people the price tag will be a no-go. With the RTX 3080Ti, the lines start to become a little bit blurred based on the pricing. The $400 price hike at the time of writing is a big leap for what seems to be an almost negligible performance improvement.
The 3080 seems to be a good performer when it comes to 4K gaming, and is worth picking up if you're planning on maxing out your settings. With this said, the 3080Ti is still worth considering for consumers that plan on using their PC for some more intensive workloads, like 3D rendering, or CAD. We'd suggest erring on the side of caution when looking at these graphics cards, because you may find the games you play don't necessitate such a powerful GPU. But if you've got the money, either card is a great choice provided you have other components that match the performance to minimise bottlenecking.