Introduction
The GPU market is dominated by titans Nvidia and AMD, who compete with each other year-round to bring to the market the best GPUs for varying price points. In September of 2020, Nvidia launched their 3000 series of GPUs, ushering in a new generation high-end GPUs. AMD followed shortly afterwards, releasing their 6000 series of Radeon graphics cards.
Now, with both of these 'next-gen' architectures nicely matured, Nvidia and AMD have launched the most affordable cards in their respective ranges – the RTX 3050 and RX 6500XT. With just eight days between these cards launching, and little difference in terms of MSRP, which GPU is best for the budding budget gamer? Spoiler alert, the answer is quite a stark one.
Suggested Article: RX 6650XT vs RX 6600XT – What Are The Differences?
Versus Battle
Nvidia GeForce RTX 3050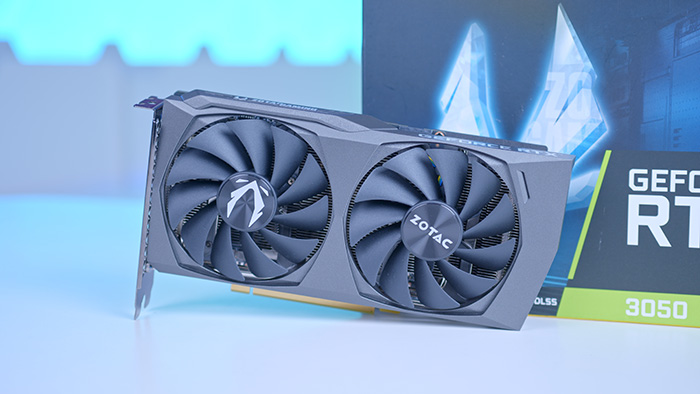 | | |
| --- | --- |
| Memory Capacity | 8GB GDDR6 |
| Boost Clock Speed | 1.78GHz |
| RT Cores | 20 |
| CUDA Cores | 2560 |
| TDP | 130W |
| Release Date | January 2022 |
| Price | Check Price on Amazon |
Nvidia RTX 3050 Specs
The RTX 3050 is an impressive card on paper, boasting plenty of CUDA cores, an efficient 130W TDP and an impressive 8GB of GDDR6 memory. It lags behind its bigger brother, the RTX 3060, by a fair bit, but still brings plenty of 1080p gaming power to the market.
The card only really falls flat in a few small areas. These include gaming at higher resolutions, such as 1440p – an area where this card simply isn't designed to perform. It also struggles a little when it comes to playing games with Ray Tracing enabled, something which is more suited to higher end units like an RTX 3060Ti or RTX 3070. If anything, we were surprised to see this GPU fall under an 'RTX' and not a 'GTX' designation, as Nvidia look to bring RT-accelerated tech to the mass market. While Ray Tracing at this price point isn't majorly appealing, support for Nvidia's DLSS tech is an awesome addition. You can learn more about DLSS, and why it is so important here.
As far as pricing goes, the RTX 3050 comes in at a mass-market price tag that hasn't really existed at anytime in the last two years. It is affordable for the entry-level gamer, costing the price of just a few AAA games. It is more pricey than the 6500XT, by around $50 at MSRP, but we'll come on to why this extra cash is worth spending later on.
The RTX 3050 stands in a strong place in the market, if being placed at a slightly higher price point than we might have become accustomed to before the GPU shortages of 2020 and 2021.
Buy the Zotac TwinEdge RTX 3050 on:
AMD Radeon RX 6500XT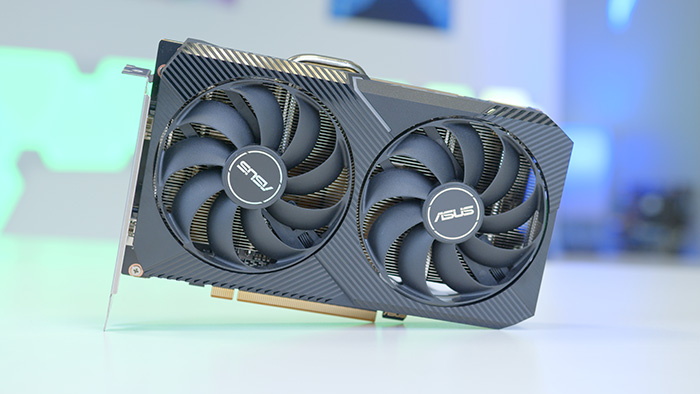 | | |
| --- | --- |
| Memory Capacity | 4GB GDDR6 |
| Boost Clock Speed | 2815MHz |
| Ray Accelerators | 16 |
| Stream Processors | 1024 |
| TBP | 107W |
| Release Date | January 2022 |
| Price | Check Price on Amazon |
AMD Radeon RX 6500XT Specs
AMD's Radeon RX 6500XT is a rather controversial graphics card for a number of reasons. To be frank, AMD were absolutely lambasted upon release of thes card for one simple reason: VRAM (and the lack thereof!). Unlike the Nvidia competition, this card brings a poultry 4GB of video memory with it, leading to widespread concern when it launched around performance and future-proofing.
These concerns were proven to be valid as endless benchmarks showed the card heavily restricted by the amount of VRAM given to it by AMD. With games now needing 8GB or more of video memory, the 4GB on this card has simply proven no-where near enough.
For this reason, it is a card we simply cannot recommend, and we are sure the performance numbers below will certainly demonstrate our reasoning. It is disappointing to see this from AMD, especially as the market starts to get back on its feet. Put simply, AMD made a mistake on this card, and one we're sure they won't repeat.
A byproduct of the crazy market conditions of 2021? Most certainly. This is a card best forgotten in our books.
Note: When this card first launched, there was speculation that the VRAM figure was selected to stop this card being scooped up by GPU miners. While this sounds a respectable choice from AMD if true, it lead to a poor performing GPU that has not survived the more stable market in which the PC hardware industry now resides.
Our Testing Methodology
Our methodology for testing games stems from our philosophy of bringing affordable PC gaming to the masses. Any benchmarks we run are done to provide real-life context as to how your components will perform within a game. When testing GPUs, we test them with realistic CPU, RAM and motherboard combinations, meaning we will never test a budget GPU with a top-of-the-range CPU and visa-versa. In this instance, we tested using an Intel Core i5 12600K processor and 16GB of DDR4 memory.
Benchmarking Performance
All of our benchmarking runs feature on our bencmhmuaring YouTube channel – 'Benched'. There you'll find benchmarks of everything from the latest Triple A titles to older, Esports games.
Fortnite
When testing Fortnite, the 6500XT held up OK, falling short of the RTX 2060 (a 4 year old GPU), and quite a chunk lower than its RTX 3050 competition. At 1080p competitive settings, a configuration commonly seen in an Esports environment, the 3050 stormed ahead by nearly 50 frames per second. Frame rates across the board were competitive, and the GPUs both provided a lag-free, stutter-free gaming experience.
COD Warzone
In COD Warzone, we were left very disappointed with the AMD 6500XT. Failing to hit the all-important 60FPS mark, the card delivered a disappointing 56 frames per second on average. For budget GPU to miss this important landmark in a new title does not bode well for its stature in future titles, which will no doubt be more hardware demanding. Thankfully the RTX 3050 delivered more promising results, with more than 80 frames per second on average. This falls short of the 2060 and 3060 by a fairly large margin, but still provides solid, entry0level 1080p gaming performance.
Apex Legends
In Apex Legends the 6500XT held up pretty well, matching a pattern whereby AMD cards tend to be better optimised overall. The respectable 112 frames per second sat just 3FPS lower than the 3050, showing the 6500XT is not a lost cause in every single title. The 3050 disappointed us a little, failing to live up the last generation 2060, and once again showing the 3060 to be a solid upgrade (should you have the cash to afford it).
Gaming PC Builds
The GPUs that we acquire often feature in PC build guide videos on our YouTube channel. Below you'll find two of our latest RTX 3050 build guides. We don't plan on building any systems featuring the RX 6500XT, due its poor performance and our preference towards recommending the RTX 3050 instead.
Best $800 Gaming PC Build 2022!
Best $750 Budget Gaming PC Build
Conclusion
The answer in our confusion isn't likely to surprise anyone,. The RTX 3050 is the best choice for the budding budget gamer. The 6500XT remains as dissapoitnign today as the day it launched, but we're confident AMD aren't likely to make the same mistakes next time around. The 3050 is a solid card for any budget gamer looking for 1080p, high settings gameplay in the latest titles.