Introduction
Nvidia have created two GPU powerhouses in their RTX 4090 and RTX 3080 graphics cards – GPUs that both faced much anticipation prior to their release. But which graphics card is best on balance for those looking to game at the highest settings?
We've compared Nvidia's two latest GPU titans to see which is the best choice, running a wide variety of gaming benchmarks in the latest titles. Do you really need the power of the high-end RTX 4090, or is the more modestly high-end RTX 4080 a better choice? Let's take a look!
Suggested Article: Gigabyte AORUS Master RTX 4080 Review – The Best RTX 4080?
Versus Battle
Nvidia GeForce RTX 4080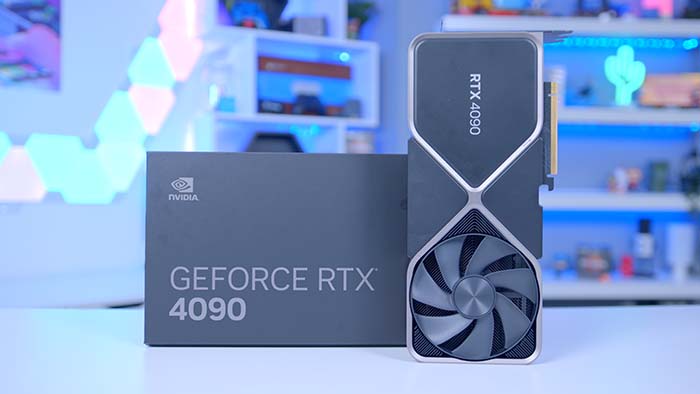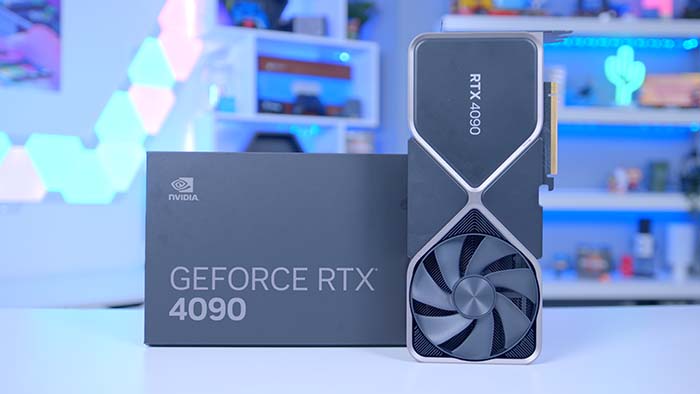 | | |
| --- | --- |
| Memory Capacity | 16GB GDDR6X |
| Boost Clock Speed | 2.51GHz |
| RT Cores | 76 |
| CUDA Cores | 9728 |
| TDP | 320W |
| Release Date | November 2022 |
| Price | Check Price on Amazon |
Nvidia RTX 4080 Specs
The RTX 4080 is the second GPU in Nvidia's RTX 4000 lineup, and Nvidia have set the bar very high. After the extremely successful launch of the 4090, expectations were up there when it came to performance. Although the RTX 4080 boasts considerably lower cores and graphical memory, the card is still a performance beast and stacks up well. With 76 RT cores, 9728 CUDA cores, and 16GB of GDDR6X memory, this card is definitely not lacking in the hardware department.
But how does it perform? During our testing, we found that the 4080 performs very well when put up against 4K games with Ray-Tracing enabled. Due to the nature of the Ada Lovelace architecture, consumers also have access to the brand new DLSS 3.0 technology. Frame Generation is a pretty ground-breaking piece of technology and was a big selling point for the RTX 4090. DLSS 3 massively aids performance, leading to big frame gains in a number of demanding titles. When it comes to productivity, the RTX 4080 is excellent too, boosting export times thanks to the processing and encoding capability of this card.
Pricing is where the complications start to emerge. Despite the 4080 being priced significantly lower than the RTX 4090, this card is still well over $1000. The 3080 was excellent value for money, coming in at $699 on release, and the days of this price point seem sadly in the past. This means the 4080 is releasing over $500 more than its 3000 series counterpart, which is certainly a hike. I get that these cards are more powerful, but the fact that the 4080 isn't below the $1000 mark is a rather painful pill to swallow.
Buy the Nvidia GeForce RTX 4080 on:
Nvidia GeForce RTX 4090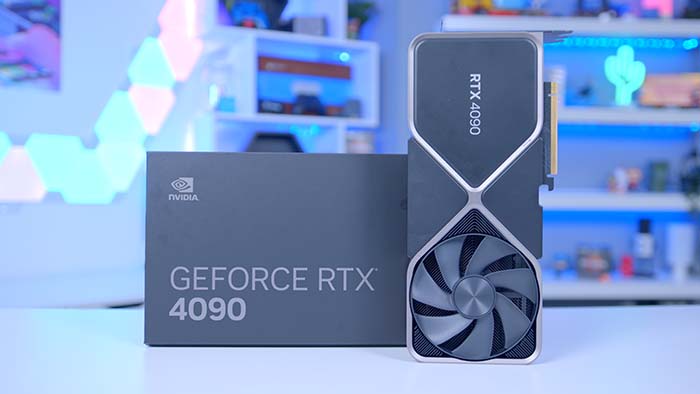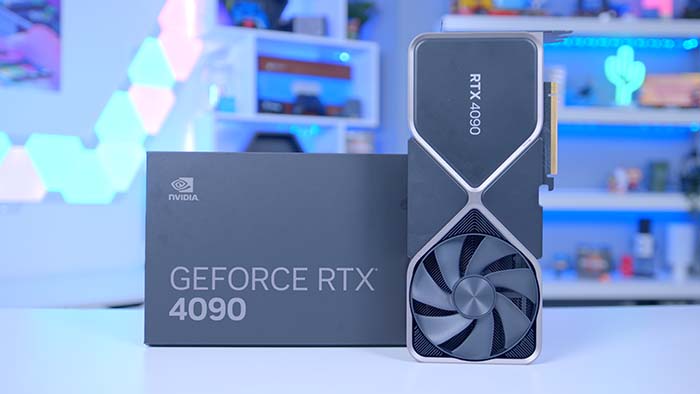 | | |
| --- | --- |
| Memory Capacity | 24GB GDDR6X |
| Boost Clock Speed | 2.52GHz |
| RT Cores | 191 |
| CUDA Cores | 16384 |
| TDP | 450W |
| Release Date | October 2022 |
| Price | Check Price on Amazon |
Nvidia RTX 4090 Specs
Nvidia's RTX 4090 is currently the worlds fastest gaming GPU. This card is definitely overkill, but it won't leave you disappointed. In terms of hardware, the 4090 is sporting the most RT and CUDA cores we've ever seen, with 191 and 16384 respectively. And with a 450W TDP, you can expect this card to be drawing a lot of power, with some users needing a new PSU to accommodate. There was much anticipation surrounding the release of this card, and it seems Nvidia have delivered. But the main question is, how does the RTX 4090 perform?
When it comes to performance, the RTX 4090 is, frankly, unmatched. Consumers get access to a GPU that can handle 4K gaming with Ray-Tracing enable and maxed out settings. And from a workstation standpoint, the 4090 cuts export times on applications like Davinci Resolve in half. Needless to say, the 4090 is an absolute beast of a GPU, boasting insane performance metrics with no hindrances. The 4090 also received the same architectural treatment as the 4080, providing consumers with brand new DLSS 3 technology, allowing you to reduce performance overhead in a number of gaming titles.
But where does it stand in terms of price? Unfortunately, the RTX 4090 is even more expensive than the 4080. The 4090 is priced around $200 greater than the original 3090, which sits near the $1600 mark. This is no small fee for a PC component, especially for a graphics card. We expect this card to be picked up by enthusiasts that are looking to build the most powerful PC they can, as this is definitely not geared towards entry level builders.
Buy the Nvidia GeForce RTX 4090 on:
Our Testing Methodology
We get a wide range of components and products in the office over the course of the year, so we've devised a testing methodology that ensures fairness and integrity. To make sure that our results are fair, we've paired up the RTX 4080 and RTX 4090 with similar components in a benchmarking rig to reduce any bottlenecks and hindrances, allowing the GPU to perform optimally.
All of the benchmarks are conducted by an in-house team, free from any external reviews or changes by brands and manufacturers. Our reviews and articles follow suit, and we have a strong editorial promise and ensure honesty and impartiality.
Benchmarking Performance
All of the graphs provided below include data that we've compiled during a variety of gaming benchmark runs. You can find the full runs of each game on our very own YouTube channel – 'Benched'. We play a range of Triple A and Esports titles to provide different performance metrics and have also provided the settings that we use at the start of each video so that you can achieve the same results with a similar system.
Fortnite
For our first game we fired up Fortnite and tuned the in-game settings to 1080P Competitive. Unsurprisingly, the RTX 4090 came out on top here giving us an average framerate of 325 frames per second. But the 4080 followed close behind, with a very respectable 304FPS on average. It is unlikely most consumers picking up either one of these GPUs will be playing games at 1080P, but it is interesting to know how high framerates can soar with an extremely powerful GPU.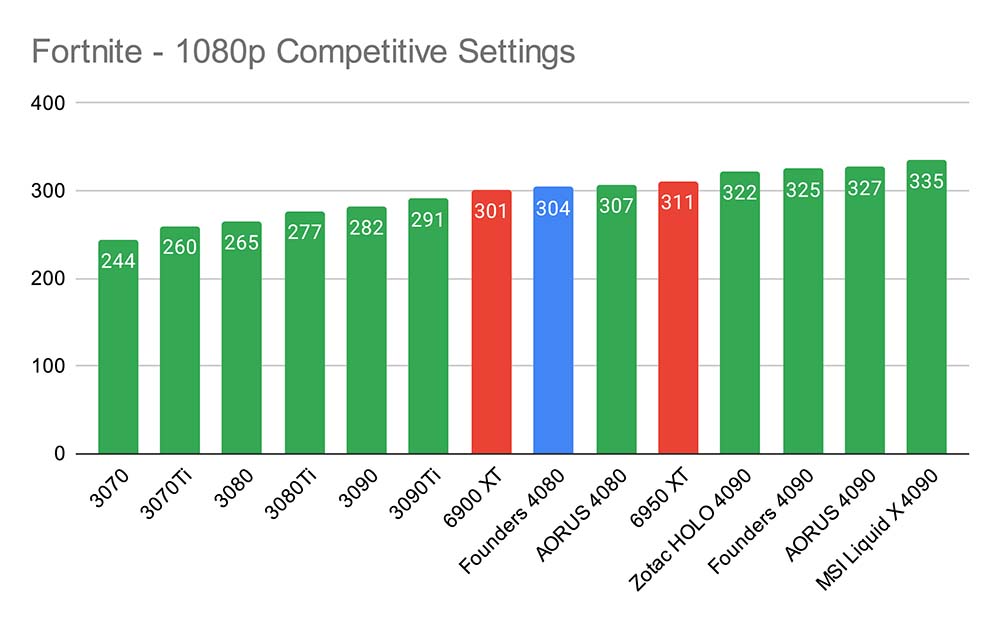 COD Warzone
In Warzone at 4K, both the RTX 4080 and 4090 sat at the top of the leaderboards with very impressive framerates. The 4090 was the first GPU that we tested to surpass the 200FPS mark which absolutely blew us away. The 4080 sat at around 155 FPS on average giving us very smooth gameplay, perfect for a high refresh rate monitor.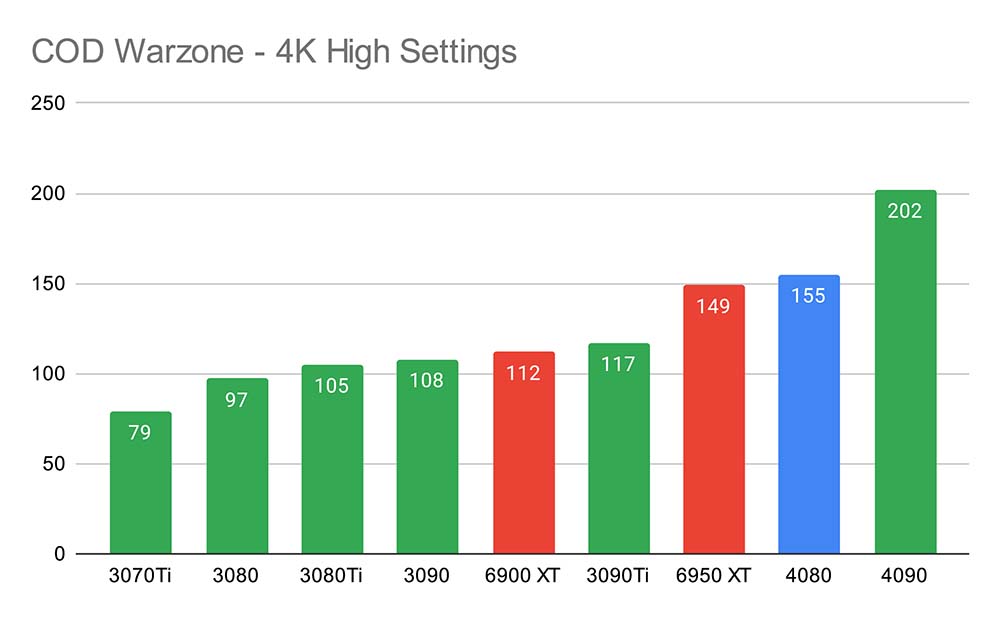 Apex Legends
In Apex Legends, both of Nvidia's most recent entrants both offered the most amount of frames in this title. The 4090 showed how capable it is at 4K in this game, offering up 190FPS on average. Apex is a very fast-paced title and players can benefit by having more frames alongside a high refresh rate. Both the RTX 4080 and 4090 are able to provide excellent performance in this title with minimal frame drops.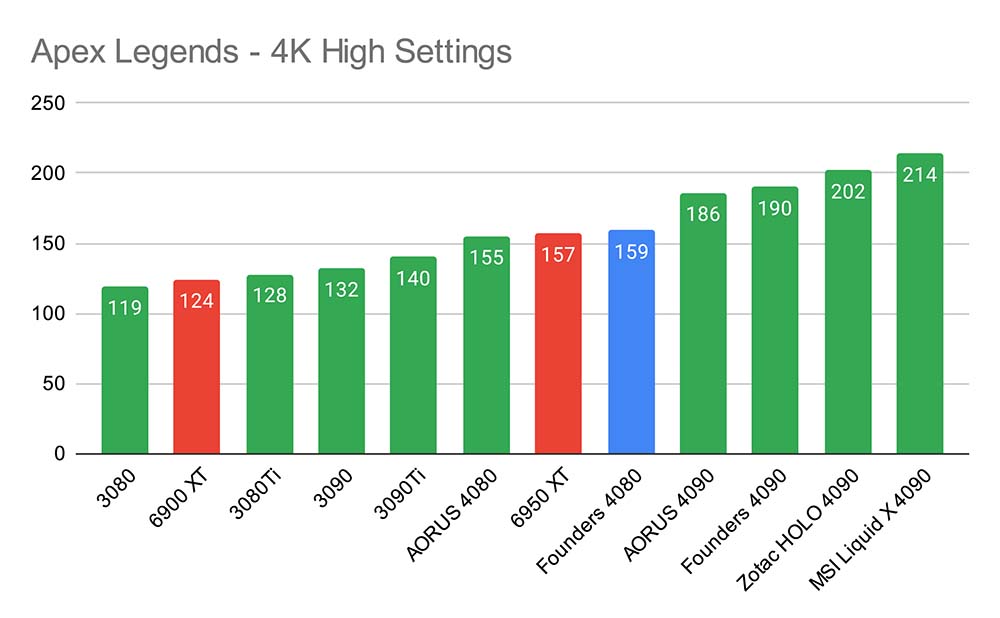 Battlefield 2042
For our final game we benchmarked Battlefield 2042 at 4K. The RTX 4080 was able to output around 112FPS which was very playable, but not high enough for the 144Hz sweet spot. The 4090 was able to output 144 frames on average which great performance at this resolution, and more than enough to have a smooth game of Battlefield!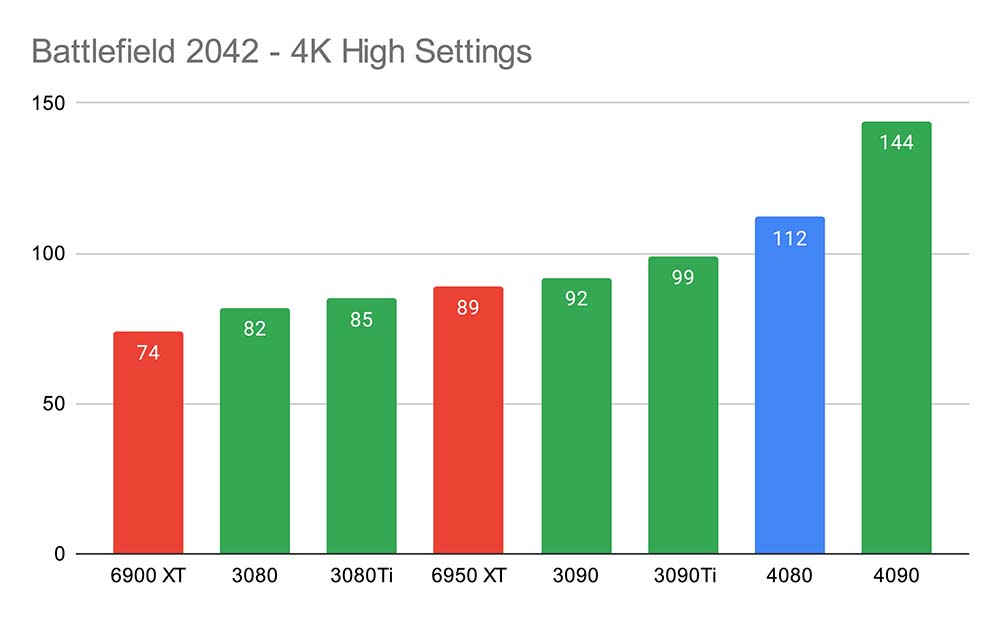 Conclusions
To conclude, where do each of these GPUs lie when it comes to performance, and is the price hike worth an upgrade? Unfortunately it isn't as simple as which GPU is better. If you're striving to build the best performing PC that money can buy, then the clear winner is obviously going to be the 4090. The sheer amount of RT and CUDA cores alongside the dual AV1 encoders make the 4090 a definitive choice for a top-end build. But, if you're looking for something nearly as powerful, but at a cheaper price, the RTX 4080 is an alternative that we can recommend.
Both of these cards are expensive, and for most consumers this is way too much to be spending on one component, but arguably you get what you pay for here. The RTX 4090 is the most powerful GPU we've ever had in the office and is perfect for enthusiasts. The 4080 also sits within this category but if you're being slightly more price conscious you can save yourself some money and still get excellent performance.