More PC Web-Slinging
Whilst we have known about the PC remasters for both Marvel's Spider-Man and Spider-Man: Miles Morales for a few months now, it has been unclear as to when the latter would release. The original Insomniac Games title has already released on PC last month, which led to the speculation as to how long it would take for the Miles Morales spin-off to release.
It seems that PC gamers won't have to wait for long. Spider-Man fans can expect to be playing Miles Morales on PC by the end of this year, with Marvel updating the release window to fall 2022. Unfortunately, a specific date was not revealed, but with the release just around the corner, it won't be long until this is confirmed.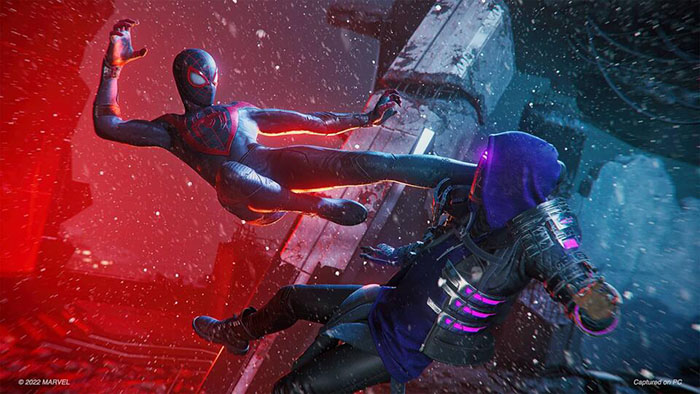 With this fall 2022 release, the PC version of Spider-Man: Miles Morales is set to come out almost two years after the original released exclusively onto PlayStation consoles.
A New Hero In Town
If you haven't played the original Spider-Man by now, you have probably already had this spoiled for you, but here is spoiler warning just in case. At the end of the original game, Miles Morales suffers the tragic loss of his father. This leads to a series of events which concludes with him revealing that he has gained the same powers as Peter Parker.
The newest adventure follows on from the events of the first game, with Peter training Miles in the ways of the friendly neighbourhood Spider-Man. During the holiday season, Peter is taking a break from his crime fighting duties, leaving Miles to protect the people of New York. As you can expect, things don't go entirely to plan, and Miles is faced with his biggest challenge yet.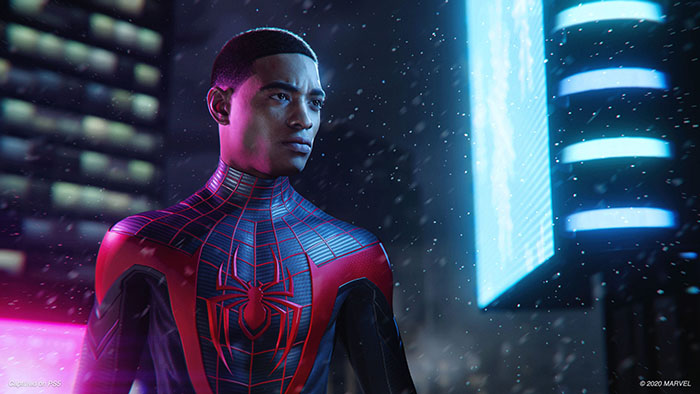 Whilst this game is not as long as the original, and isn't treated as a direct sequel, it does extend the story in an interesting way. Marvel's Spider-Man: Miles Morales has been well received since it's PlayStation launch in 2020, and boasts a score of 85 on Metacritic (PS5 version).
After the success of Marvel's Spider-Man Remastered earlier this year, the PC version is pretty much guaranteed to improve the experience from the PlayStation versions. Software from Nixxes is being used to enhance the visuals and performance of the title, and the PC release opens up the possibilities of mods.
We're excited to be visiting Marvel's New York once again. Now, we just have to wait for that official release date.