Introduction
When looking at building a Gaming PC it can be easy to get carried away, adding in pricey components that look or perform the part. But just how much do you need to spend to get the performance you want? As GPU prices slowly start to get closer to MSRP, it is becoming more feasible to properly plan out the price of a PC build, and budget accordingly.
This article will break down the importance of a budget, and how much this will affect the different components you can get a hold of. We'll also be talking about the kind of games you might want to play and the framerate you want to achieve, and areas you can easily save money.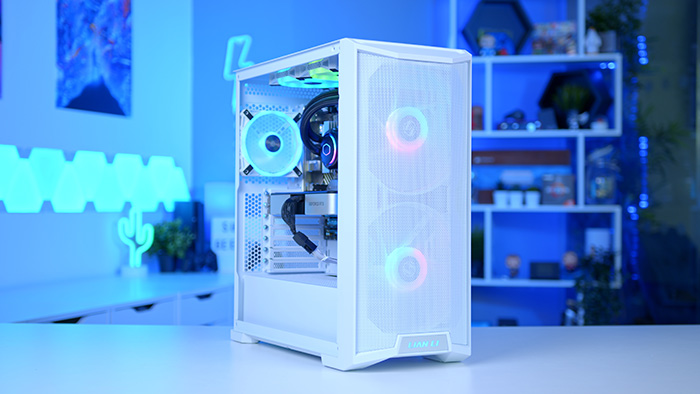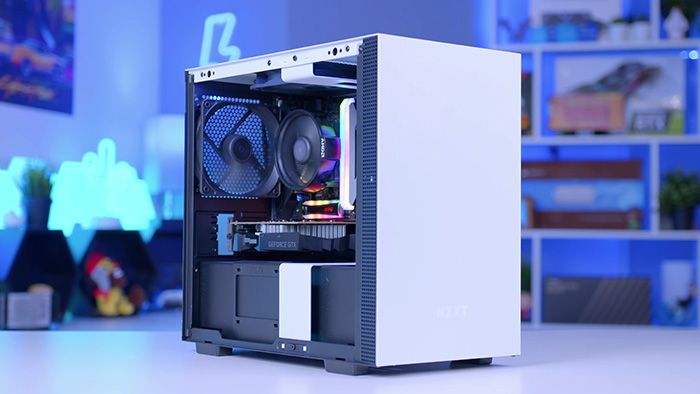 Suggested Article: PC Building Checklist – How to Build a Gaming PC in 2022
The Importance of a Budget
How much money you are willing to spend on your build will dramatically affect the components you have access to, and by proxy – the features in your build. When building a PC, your budget tends to be categorised into three different areas: Budget, Mid-Range and High-End. There is some controversy surrounding these areas, as people have different meanings, so we've broken down what we mean in a table you can see below.
A couple of years back, a budget build would have been categorised closer to $450 or $500, but with the inflation and raw material price hikes, extra spending can't really be avoided.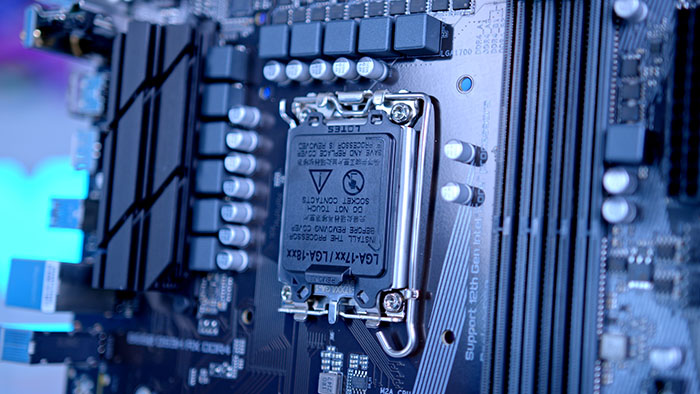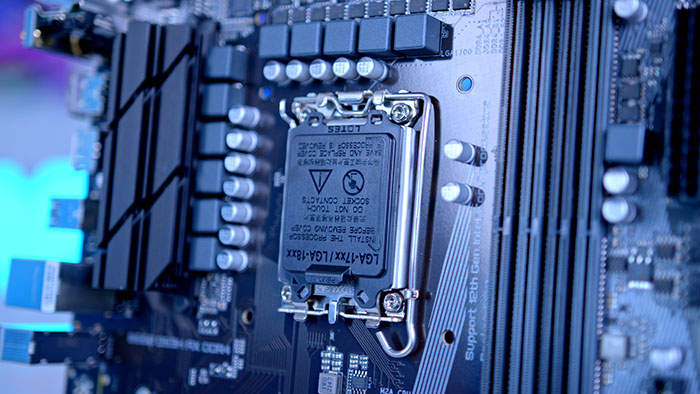 | | | |
| --- | --- | --- |
| PC Category | Expected Amount to Spend | Expected CPU |
| Budget Build | $600 – $850 | i3 or Ryzen 3 |
| Mid-Range Build | $1000 – $2000 | i5 or Ryzen 5 |
| High-End Build | $2000 + | i7 & i9 or Ryzen 7 & Ryzen 9 |
Budget Breakdown
For a budget build, you should expect to use an Intel Core i3 or AMD Ryzen 3 CPU. These processor choices (especially with Intel's newest 12th Gen lineup), pack a huge punch in terms of power. The main aim with a CPU is to buy one which avoids creating a bottleneck with your GPU, but otherwise costs as low as possible – this will leave as much money available as possible for the rest of your components. In this budget-range, we'd recommend spending between $600 and $800 for a solid 1080p-oriented gaming PC build.
For a Mid-Range system, the CPU you should aim for will be either an i5 or Ryzen 5 processor. For those looking to use their gaming build for additional tasks, like video editing or rendering, a Ryzen 7 or i7 tier CPU is a worthy upgrade. A $1000 – $2000 budget will allow you to budget for plenty of extra features, such as WiFi in your build, a built-in IO shield, USB C, plenty of fans and RGB across selected components.
On the High-End, we would advise spending upwards of $2000. At this top end, buyers are able to push their builds and get the best performance possible. Here you you have the luxury of not needing to let top-end features get away from you, with the number of sacrifices in the part selection process vastly reduced. These types of builds will have the most features, the best cooling, and will probably look the best. However, buying a top-end system may not be necessary dependent on what you plan to do with your build .
Suggested: The Best CPUs for Gaming 2022
What Are You Building Your System For?
Gaming
A Gaming PC can have hugely varied components dependent on the games you want to play and the framerate you want to reach. Plenty of modern titles are quite well optimised, and many older cards can still reach very good frames per second without some of the new software and architecture seen on newer GPUs.
For example, Nvidia's matured DLSS technology can bring a huge performance boost to your games. The caveat to having access to this is that it requires a 2000 series or 3000 series Nvidia RTX GPU. On the other side of the market, AMD's Fidelity FX Super Resolution brings fair competition to DLSS and is getting better every day, as the list of games being supported over time.
Regardless of this, your resolution and frame rate will have a big impact on how much you spend. For those that want 1080p settings, and are satisfied with having around 60FPS, then you can spend a fair bit less on a GPU. A card like an RTX 3050, or a 6650XT will easily push 60 frames on popular titles like Valorant and Halo Infinite – and slot into a more budget-oriented system.
For those want to hit similar frames at 1440p or even 4K on the other hand, you will need to spend a fair bit on your GPU and wider system. A card like Nvidia's RTX 3060Ti will be ideal for 1440p, while gaming at 4K will require an RTX 3070 tier GPU or above. Although these GPUs are much closer to their original prices than a year ago, you will still be looking at spending more overall for these higher-end GPUs.
Workstation
For users that want to do some video-editing, possibly some rendering and maybe even some CAD work, you will need more powerful components.
Applications like like Premiere Pro or DaVinci Resolve for video-editing, or Cinebench R23 for rendering, will healthily swallow up the highest end CPUs, GPUs and top amounts of memory. Here is where you will see a real impact from high-end components, as render and playback times fall sharply on high-end components
With similar parallels in rendering benchmark Cinebench, whereby the top-end components provide far greater scores than their cheaper counterparts. Enthusiast and professional grade components, such as AMD's Threadripper lineup work well in Cinebench – as is the same with Intel's Xeon lineup. Workstations will always differ in terms of components required and what you need will ultimately depend on the kind of work you expect to be doing.
Regardless, we would recommend for builds with a workstation purpose, that you spend at least $1000, sitting in the mid-range and, more likely, the high-end build price brackets. Particularly cheap systems often limit upgradeability, something which could be catastrophic on a workstation build that isn't quite cutting the mustard.
Suggested: Best GPUs to Buy in 2022!
Tips to Reduce Your Cost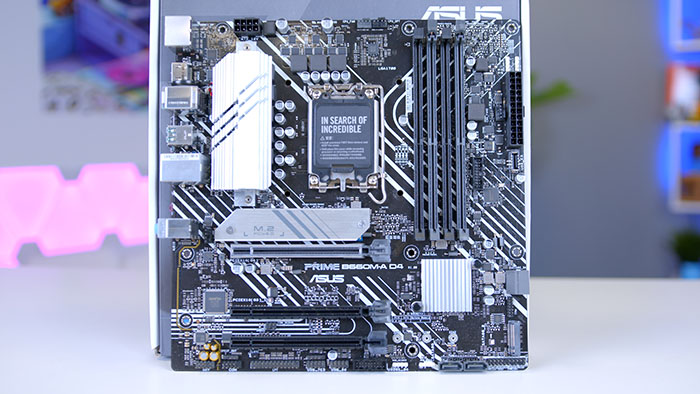 Pick a Cheaper Motherboard
Every time a new generation of CPUs is released, some new chipsets follow. Each chipset will vary with the amount of features you have available. For example Z690 on the Intel 12th gen platform will have the most features, but its cheaper B660 counterpart still gives many of the same features, just without support for CPU overclocking or multiple PCI-E Gen 5.0 expansion lanes.
Going for this cheaper chipset can be a great way to save some money on your motherboard, with the extra cash more useful elsewhere in your build. We also recommend checking out our Best B660 boards to buy for a more in-depth coverage on why this chipset is so great!
By checking out the features available on a particular chipset, and then the motherboards you are considering, you can determine what you would like within your build. This ensures you don't make undue sacrifices, or end up selecting a motherboard you later regret.
Our Intel Motherboard Recommended Pick: Gigabyte B660 DS3H AX
The B660 DS3H AX is one of our favourite motherboards, because it tunes into a pro-consumer philosophy very well. This motherboards supports the latest 12th gen Intel CPUs and comes equipped with the newest generation of PCI-E for speedy SSDs. You can also plug in some RAM clocked to a high speed of 5333MHz, and utilise the onboard WiFi which is a rarity seen on budget boards.
Buy the Gigabyte B660 DS3H AX on:
---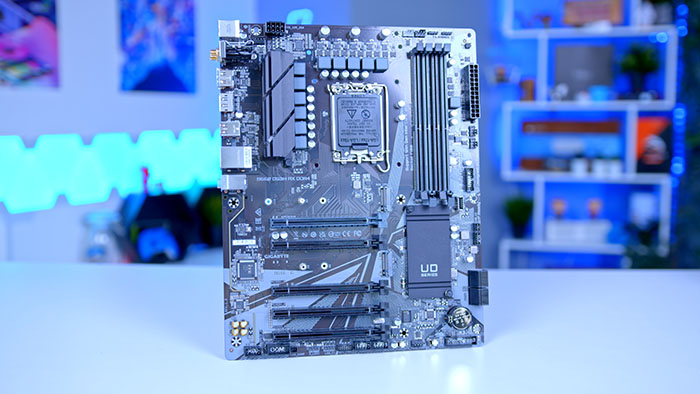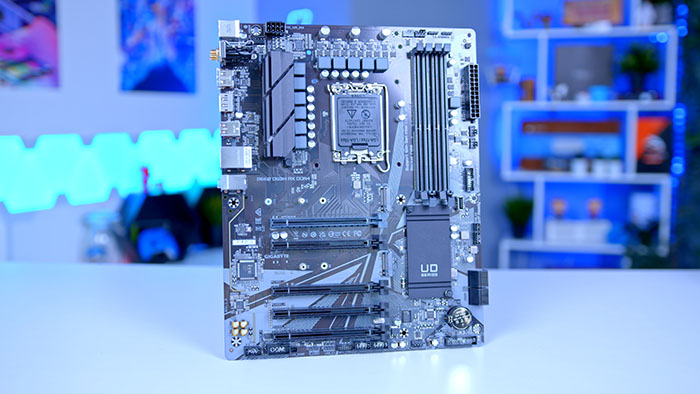 Our AMD Motherboard Recommended Pick: MSI MAG B550 TOMAHAWK
The B550 Tomahawk is one of our favourites on the AMD side. You can pick up this board for a very reasonable price and utilise some of the best Ryzen 5000 CPUs available. The B550 TOMAHAWK has plenty of rear IO (with an integrated shield) and expansion with the inclusion of PCI-E Gen4. Overall this board is a great pick if you want to spend a little bit less to grab an AMD CPU.
Buy the MSI B550 TOMAHAWK on:
---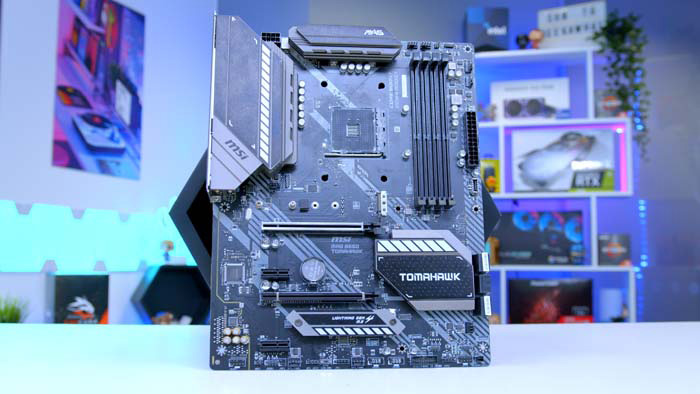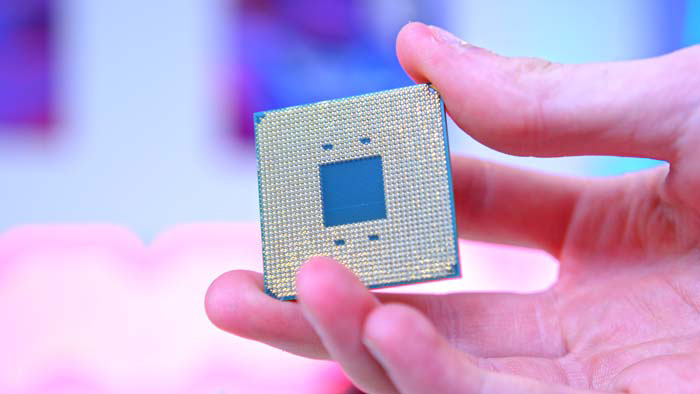 Buy an Older CPU or GPU
As much as the 12th Generation line-up of Intel chips are incredible, and the same goes with Ryzen 5000, do you need the latest processors? This is similar for GPUs. DLSS is awesome, and the tech in AMD and Nvidia's latest graphics cards is astonishing, but is it required for games?
If not previous gen, used is also a great shout for those willing to take more of a risk on their hardware, in exchange for lower prices.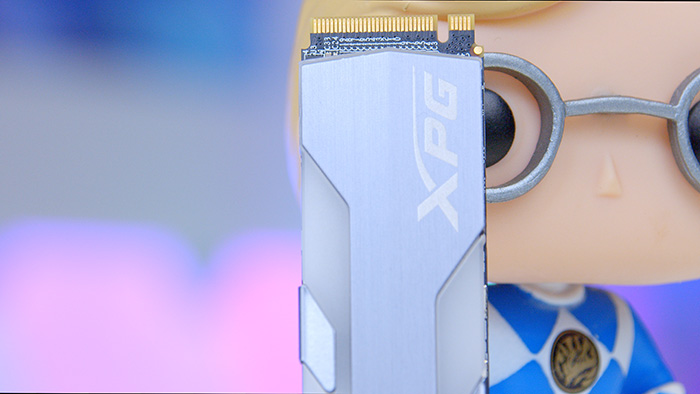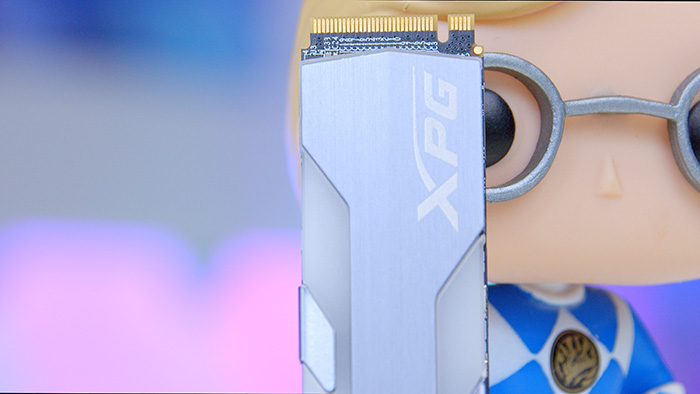 Browse Storage Options
Storage is one of the bigger points of contention, because you're probably thinking – how do I store all of my 70,000 games on a 512GB SSD?!
To save yourself some money on storage, there are a few things you can do. One of which is by picking an older storage option. If you want to store every single game you have, then you will want to pick up a high capacity HDD.
This will be much cheaper than going for a massive SSD, where the price per GB is far higher. You can pick up 1TB magnetic drives for less than $50, something definitely worth considering. Alternatively, a faster but cheaper option would be to buy either a 2.5″ SATA SSD, or an older generation M.2 drive. By picking up these drives you might be limited slightly on speed, but still retain the overall speed advantage of flash storage (compared to a mechanical hard drive). We often recommend builders pair up a high capacity HDD with a fast M.2 boot drive – providing lots of overall storage for games, but still fast boost times.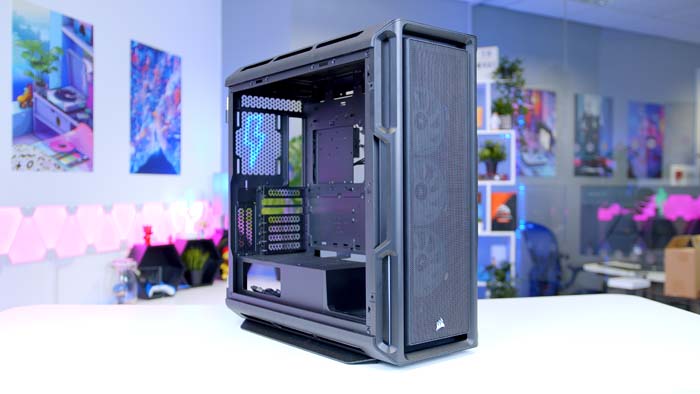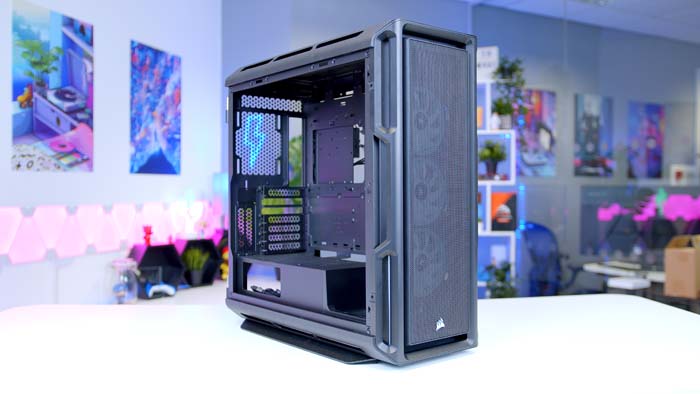 Function Over Aesthetic
The look and aesthetic of your PC will ultimately be determined by preference. Some users might opt for a simple design that doesn't utilise loads of RGB or tempered glass, opting for a more simple look. This approach can save you some serious cost, and is our recommendation if you're shopping on a budget. As tempting as it can be, the money in a more budget-oriented system is better spent elsewhere.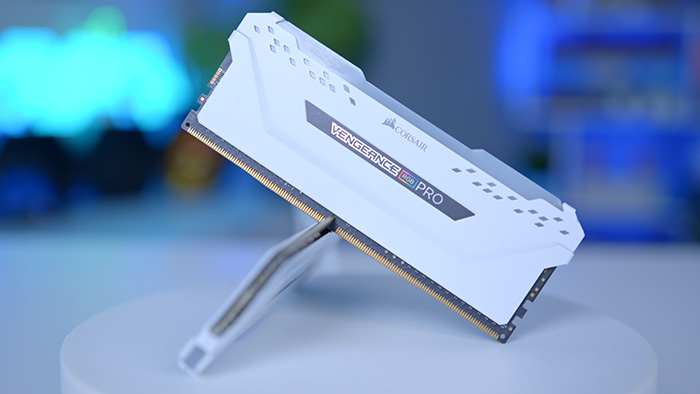 DDR4 vs DDR5 Memory
DDR4 memory has been the standard for around 6 years, and that isn't likely to change anytime soon.
While newer DDR5 RAM comes with fast, flashy speeds, and bigger capacity DIMMs, it is still very much in its infancy. We expect DRAM prices for DDR5 to fall over the coming year, but for now, seriously consider DDR4. The only exception here is for very high-end builds, where a few hundred extra dollars isn't likely to lead to major sacrifices elsewhere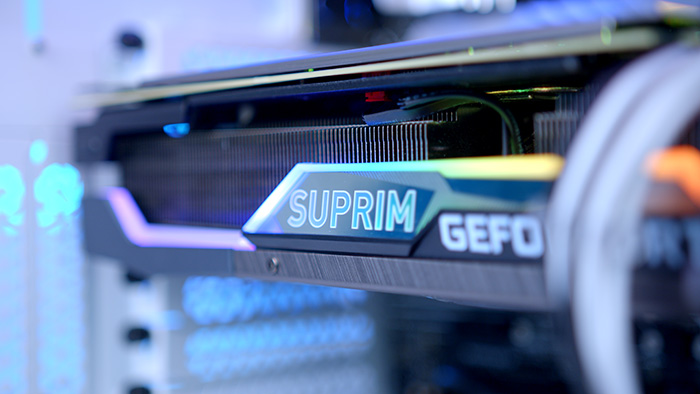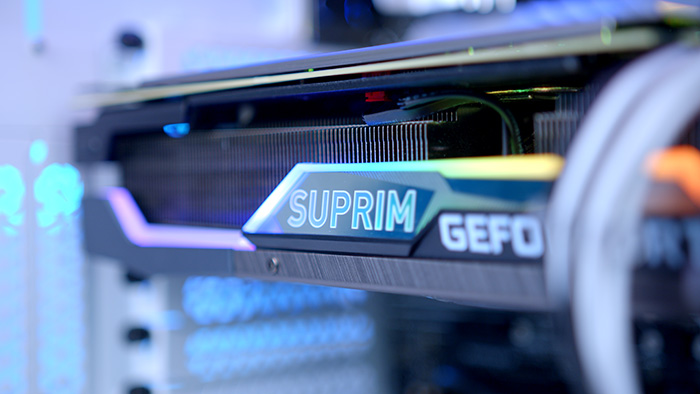 Upgrade Over Time
Upgrading your rig over time is probably one of the best things you will do.
For those that aren't particularly familiar with PC parts, and don't know what to buy, we would recommend fitting out a 'skeleton system', and then putting better components in it later on. That's not to say you should leave performance on the table, with worse parts than you can afford. But, if you are unsure on storage, avoid picking up 8TB until you really have to.
Leave some RAM DIMM slots open and free, by picking up individual sticks with larger capacities. This way, if you need to upgrade your RAM down the line, you can do so without wasting your initial kit. The same goes for buying a good motherboard and CPU pairing – pick up an up-to-date B660 or Z690 board, and you'll be able to upgrade to an i5, i7 or i9 one day without replacing any other components.
PC Build Recommendations
Below we've recommended three different PC builds that cover the varying budget types that we've talked about in today's article. All of these builds that we've put together have featured on our website, and have benchmarks from our very own YouTube channel 'Benched'. We recommend researching detailed benchmark info for any build or component you buy – this is the best way avoid a 'bad deal' on anything your buy for your PC build.
Best Budget Build
For the budget build, we would recommend this RTX 3050 Gaming PC that we recently assembled. This system features Intel's Core i3 12100F, a mighty performer in the low-end processor range. It also includes Nvidia's RTX 3050, ideal for gaming at 1080p high settings. Housed inside the MasterBox TD300 Mesh, an excellent case that is very versatile, but also doesn't sacrifice aesthetic over function. This system will be perfectly suitable for anyone getting into PC building, who is more price conscious about the overall amount they wish to spend.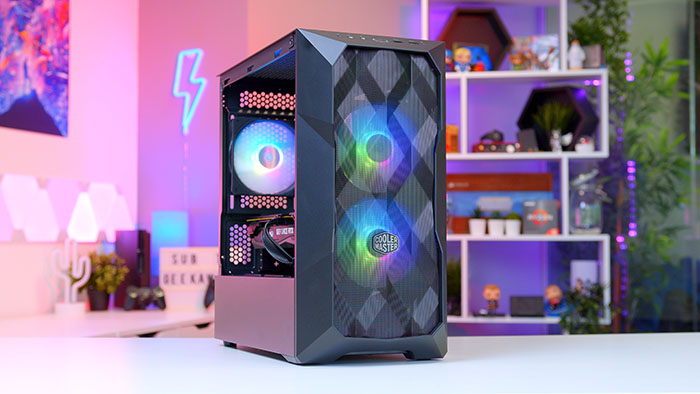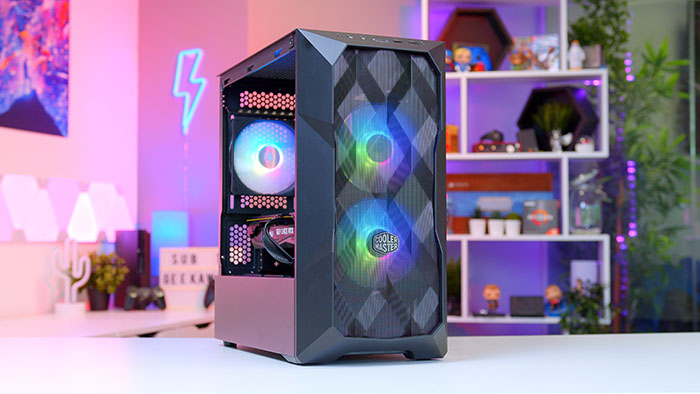 Best Mid-Range Build
This Gaming PC features the 3060Ti, a brilliant GPU that has great legs at 1440p. it offers high performance across the board, in any AAA title you throw its way. The build is assembled inside the LianLi LANCOOL 215, ideal for high-airflow. The white colour scheme also adds some extra finesse, perfect for making the build stand out! Overall, this rig will perform very well in most titles when gaming at the 1080p and 1440p resolutions. It also provides some extra cooling choices for those that might want to upgrade to an overclockable CPU in the future.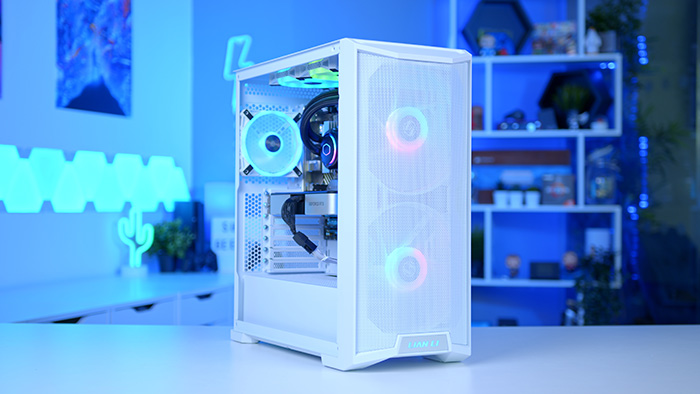 Best High-End Build
This build is one of the most expensive systems we've ever put together, and features the best components that money can buy. In this build, you have the Intel Core i9 12900K, MSI's Z690 Unify motherboard, Corsair Dominator Platinum 32GB DDR5, The Mandalorian FireCuda530 SSD, CoolerMaster's HAF 700 EVO case, and the most important part – MSI's RTX 3090Ti Suprim X.
This build can do pretty much anything when it comes to power. Both 4K gaming, and workstation applications will be suited well to this PC, and shouldn't struggle. This PC is not for the faint of heart, and is only geared towards people who want the best components.