Introduction
A motherboard is likely to be one of the first components you buy during the process of putting a PC build together. You will need one in order for your build to function, and one with the right connectivity and feature set to get the most from your other components. With so many to choose from, it is a component where making a definitive decision can be really tricky.
There are plenty of motherboards that come in all different shapes and sizes, but how do you choose which his best for you? Should you pick up the cheapest motherboard you can find and upgrade later? Or instead buy an expensive board to maximise the features you've got access to?
Suggested Articles: The Best B660 Motherboards to Buy in 2022 & The Best Z690 Motherboards to Buy in 2022
What Does a Motherboard Do?
A motherboard has multiple purposes, but the primary function is to connect all of your components together and provide the connectivity for your build. A motherboard is effectively just a big PCB (Printed Circuit Board) that has lots of slots and connectors that your other parts can connect to and then use to communicate with each other.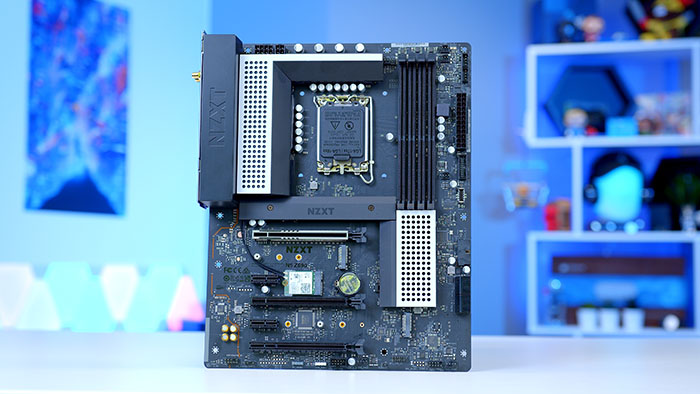 The motherboard is also responsible for some of your systems power delivery. Situated around your motherboard you'll find different connectors that will provide the necessary power and data delivery for your components, such as a 4 or 8pin EPS CPU connection, a 24-pin motherboard power cable, and data connections for any SATA drives you might be using.
The motherboard will also deal with CPU and RAM overclocking where supported by the chipset, allowing you to get extra performance from your components. More pricey motherboards will feature more phases of power delivery for this purpose, ad better cooling for the VRMs on the board which regulate the voltage to the CPU. As such, pricier motherboards are better for those seeking out the best performance possible from their components.
Suggested Article: What is a Motherboard and What Are They For?
The Importance of Chipsets
Chipsets are a worthy area to discuss because they determine numerous factors about your motherboard, such as the cost and features. We won't talk about individual chipsets too much, as these are constantly changing and updating as new CPU releases hit the market. The reason a chipset is such an important factor in choosing a motherboard is because it defines the basic feature set of the motherboard, and generally the board's cost, too. For example, the Z690 chipset gives you access to all of the features that come with Intel 12th Gen CPUs, while its more affordable B660 counterpart limits you more with no CPU overclocking and less PCI-E expansion lanes.
The chipset you should opt for entirely depends on what you're looking for in a motherboard. If you want top-brass looks and aesthetic, with a strong feature set, you will need to spend more. If you are less fussed, with lesser demands on the connectivity and features required, this is an area you'll be able to make a saving.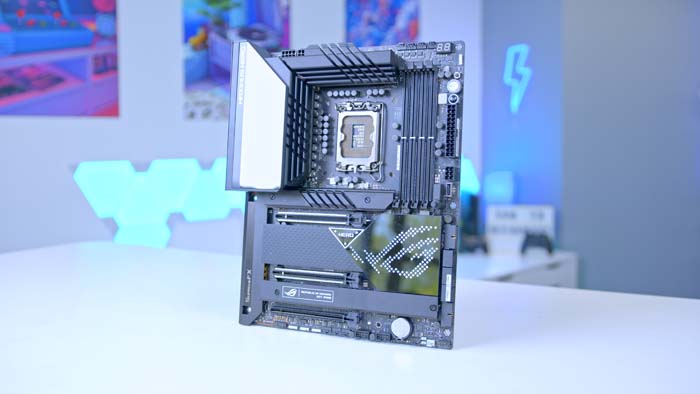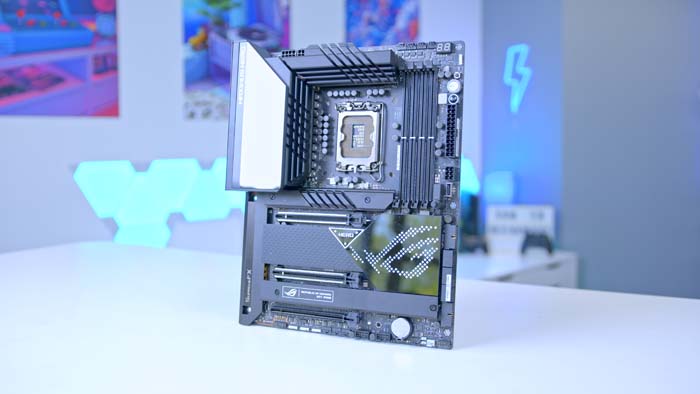 Expensive vs Cheap Motherboards – Features
To determine if an expensive motherboard is worth it, we should take a look at the kind of features you'll typically be able to access, and the amount of them available at any one time. Below we've broken down the features that will be the most impacted by your choice of motherboard.
CPU Overclocking
Overclocking is an important feature, because it allows you to squeeze more performance out of your CPU. If you're trying to hit higher frames in a particular game to reach your monitors refresh rate, a 200MHz overclock could be the difference between making it and falling short. Overclocking is typically only supported on higher end boards, due to the added cost of beefed up power delivery and VRM cooling. For many, this extra cash is better spent on a higher-end CPU in the first place, with overclocking more beneficial to users using the top-end i7/Ryzen 7 or i9/Ryzen 9 processors.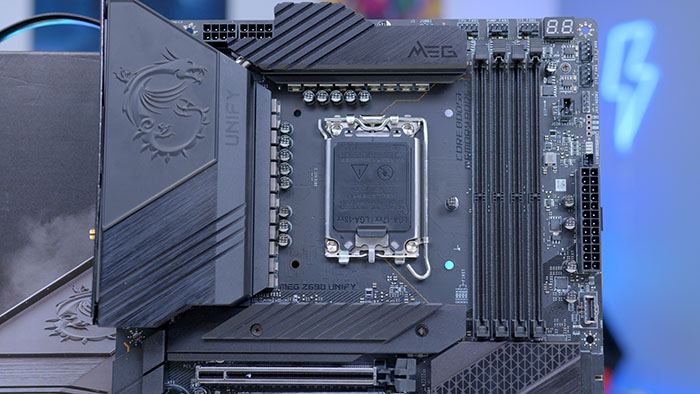 Memory Generation & The Number of DIMM Slots
With the release of Intel's 12th generation CPUs we witnessed the first introduction to DDR5 memory support. AMD are also set to follow with their Ryzen 7000 line-up of CPUs, with all of the available chipsets only supporting DDR5 at present.
Higher-end boards on the Intel side tend to support DDR5, with cheaper boards opting for the DDR4 standard. DDR5 sticks are still quite pricey, and while prices are set to fall as production continues to scale, this could take some time. For this reason, a budget-oriented build is better with DDR4 because of the immense cost saving that can be made.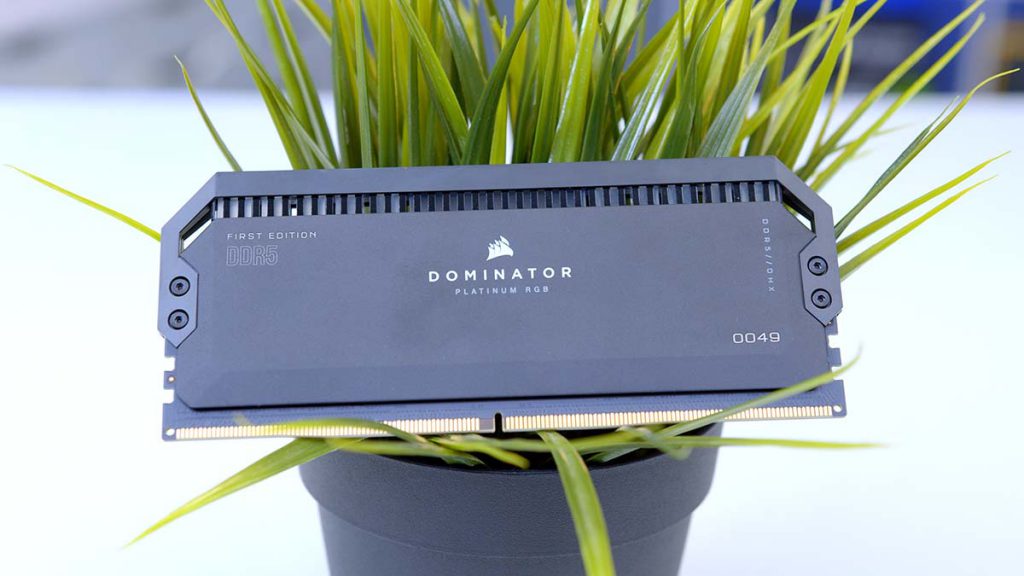 You'll also want to consider the number of included DIMM slots, as this can impact both performance and upgrade paths within a system. Cheap motherboards (or ones which are constrained by a smaller form factor) are often limited to two RAM dimm slots. This limits the amount of memory you can install, and may force you into buying larger RAM dimms in the first instance. It also affects upgrade paths, preventing you from filling spare slots for a cheap RAM upgrade later. We would always recommend picking up a four-slot board where possible.
PCI-E Generation
PCI-E Gen 5 was a very recent introduction to the PC building space and will be a requirement for the rumoured RTX 4000 series of graphics cards. We are also expecting blazing-fast PCI-E Gen5 SSDs to market in the next year or so, something which may only be supported on the highest-end motherboard designs.
The PCI-E generation available on your motherboard will directly affect the cost of the motherboard. The number of these slots will also have an impact on cost, with multiple PCI-E slots for SSDs and GPUs pushing costs further.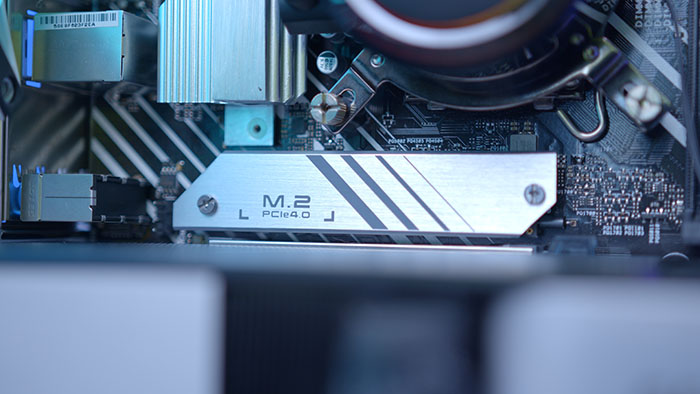 Rear & Front IO
The IO on a motherboard is one of the biggest areas that is affected by how much you spend. Cheaper motherboards may not support the latest generation of USB, or perhaps even have integrated WiFi. For many users, these features won't be dealbreakers, but if you need fast transfer speeds for multi-device use, video editing or general day-to-day use, consider connectivity.
Lots of budget boards still boast strong IO configs, and this is an area that extensive research can really pay dividends!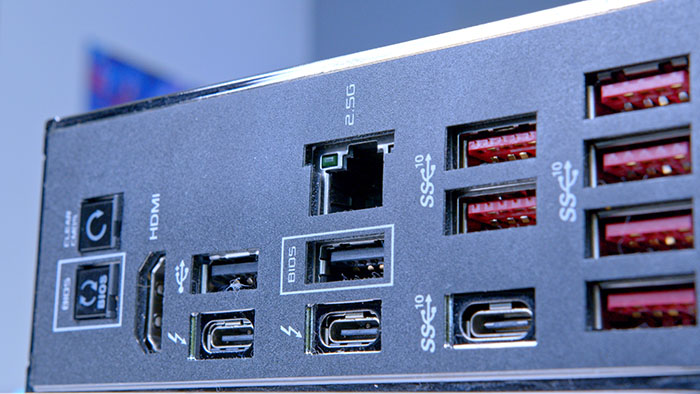 Do You Need an Expensive Motherboard?
The motherboard that you decide to buy is entirely dependent on the kind of features and aesthetics you're looking for as a consumer. There are also factors to consider too when making your choice. For example, if you want room to upgrade, then you'll definitely need to spend some more money on your motherboard. Alternatively, if you want to maximise your performance for overclocking you'll definitely need to find a board that has an ample amount of power phases and cooling for your VRMs.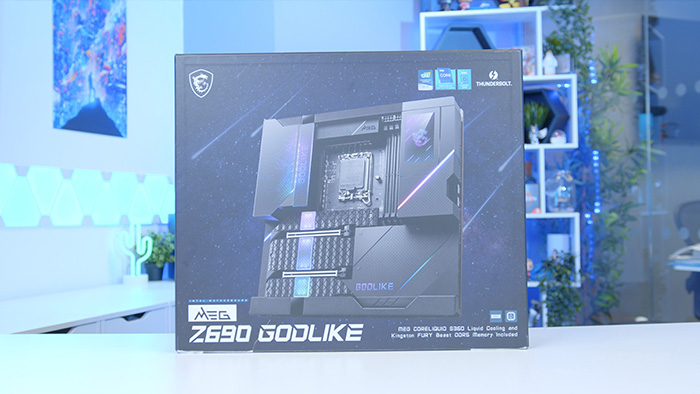 This doesn't entirely answer the question though. Expensive motherboards tend to lie at the extreme end of the spectrum. They often have more features than you can count on one hand, and although this is awesome, is it really necessary? The answer – probably not. If you plan on building the most insane PC money can buy, then you'll definitely need to pick up a board like MSI's Z690 GODLIKE. But if you just want a system that has a good amount of features, some upgradeability, and has a nice look to it, then you don't need to spend a fortune.
Like many things in PC building, often the middle ground is the best bet. Avid the cheapest motherboards on the pile, and dodge the ones with ridiculous prices that clock in closer to five-figures than they do four-figures. Research the available features, and consider which of these you actually need. Avoid buying a motherboard with too many consequences, but also think about where cash could be better spent on other components.
Best Intel Motherboards
Best Budget Motherboard: ASUS Z690 Prime DDR4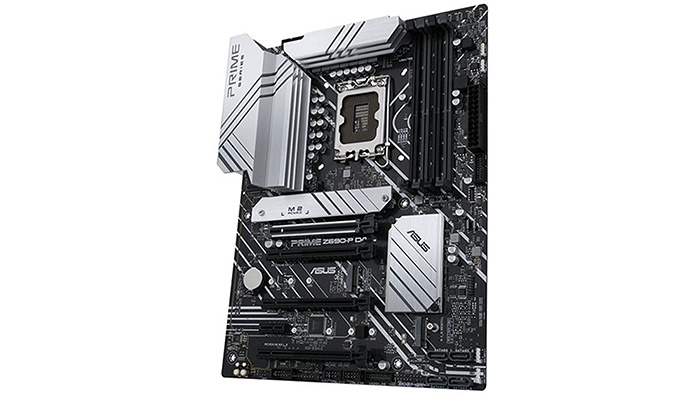 The ASUS Z690 Prime offers a more barebones look overall, with an industrial steel finish to the heatsinks with some nice streaks and lines on the PCB itself. In terms of features, the ASUS Z690 Prime has a PCI-E 5.0 slot, set to support the rumoured RTX 4000 series GPUs. You've also got three PCI-E 4.0 SSD slots, high speed overclockable RAM DIMM slots, and plenty of rear IO to plug in all of your various peripherals. Overall, a great budget selection!
Buy the ASUS Z690 Prime DDR4 on:
Best Mid-Range Motherboard: Gigabyte Z690 Elite AX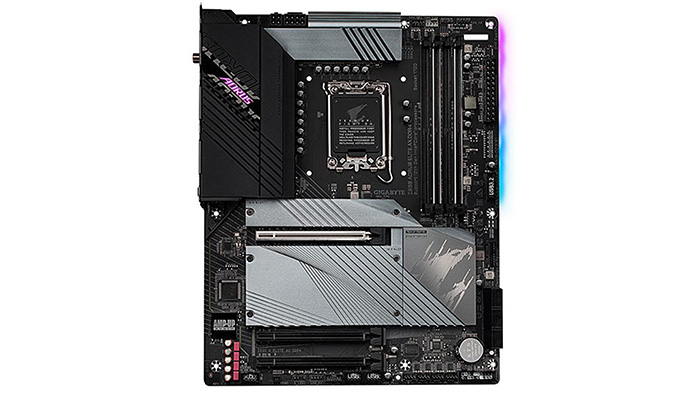 Gigabyte's AORUS range provides both a high-end look to any setup combined with tonnes of the latest 12th gen features. This board comes equipped with a PCI-E 5.0 slot and two blazing fast Gen4 SSDs slots. The rear IO is loaded with high speed options, featuring multiple USB 3.2 Gen1 and Gen2 ports. The motherboard also has a 19 phase VRM power design optimised for overclocking your CPU for an all-important boost.
Buy the Gigabyte Z690 Elite AX on:
Best High-End Motherboard: MSI MEG Z690 UNIFY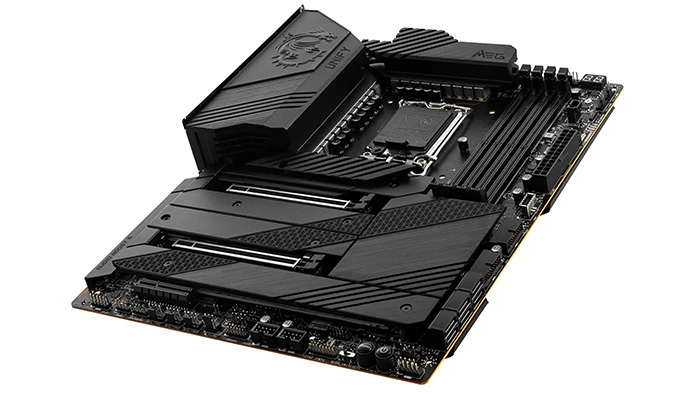 MSI's Z690 Unify is a world record breaking motherboard based on it's overclocking capabilities. Consumers are able to overclock their DDR5 RAM on this board to over 7GHz and high-end CPUs can hit well over the 5GHz mark. In terms of features this board has pretty much everything you can imagine from multiple Gen4 SSD slots, to an insane amount of rear IO. If you plan on maximising your options then this is a perfect board to pick up.
Buy the MSI MEG Z690 UNIFY on:
Best AMD Motherboards
Best Budget Motherboard: MSI A520M-A Pro DDR4 AM4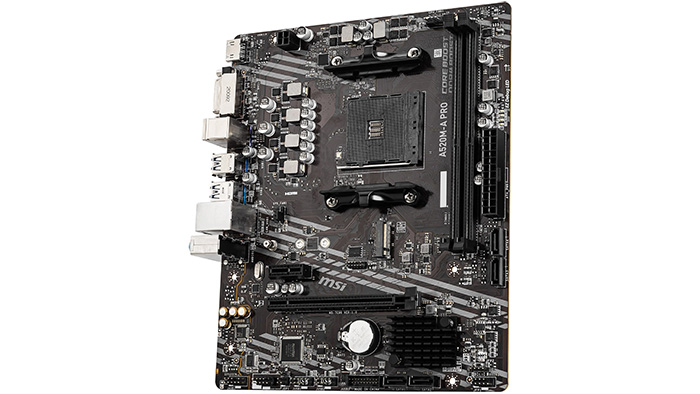 This MSI motherboard utilises the lesser known A520 chipset, and is designed to bring a budget experience to consumers without you having to spend a fortune. The board itself sports a relatively barebones design, with the typical brown and black finish to the PCB, but what it lacks in aesthetic it makes up for in features. The rear IO houses four USB 3.2 Gen1 ports, for high speed connection, and on the storage front you've also got a PCI-E 3.0 slot for M.2 SSDs. An excellent budget choice.
Buy the MSI A520M-A Pro on:
Best Mid-Range Motherboard: ASUS ROG STRIX B550-F Gaming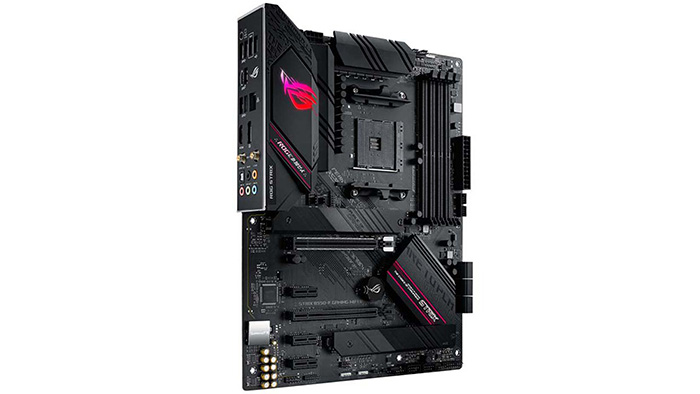 This ASUS ROG Strix B550-F delivers both on features and design. With a black PCB and extended heatsinks with plenty of RGB, this board looks gorgeous. On the features front you've got 14 power stages on the VRMs, making overclocking your CPU and RAM great here. This board also comes with a super speedy PCI-E 4.0 M.2 slot, so you can throw in a new Gen4 SSD. There's plenty of rear IO, with multiple fast USB 3.2 ports, and a full audio suite for you audiophiles out there.
Buy the ASUS ROG STRIX B550-F on:
Best High-End Motherboard: Gigabyte X570 AORUS XTREME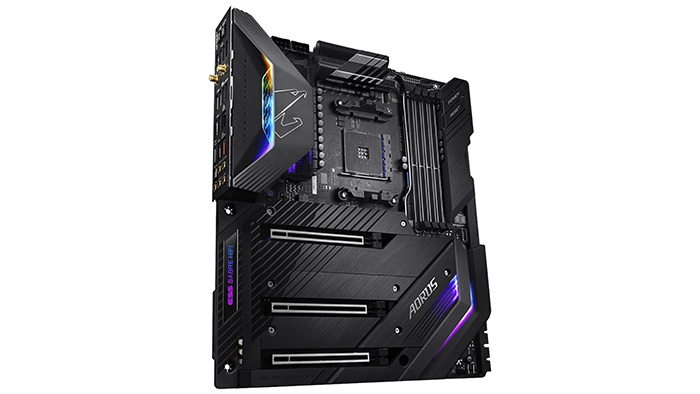 Not too dissimilar from the aforementioned Z690 UNIFY, this motherboard is the cream of the crop when it comes to overclocking on the AM4 platform. Not only this, but the motherboard looks incredible. The RGB is in all of the right spots lighting up logos where needed, and the rest of the board sports an extended heatsink design providing cooling and extra aesthetic. Despite this board being rather pricey, it's definitely worth picking up to pair with a high-end AMD CPU!
Buy the X570 AORUS XTREME on: