Introduction
The rumours and speculation were true, Nvidia's GeForce RTX 4060Ti is finally here! Whilst the release of the RTX 4070 earlier this year did a great job at bringing the price of Nvidia's 40 series GPUs down, the RTX 4060Ti looks to usher in a new era of affordable gaming.
If you're looking to pick up one of Nvidia's latest releases, you may be wondering how much power you need to run a RTX 4060Ti gaming PC? And which PSUs are the best to pair up with the latest entry to the RTX 4000 series line-up?
In this buyers guide, we'll be taking you through our picks for the best PSUs for the RTX 4060Ti, along with the key factors to consider when selecting the perfect power supply for your PC build.
Suggested Article: Best CPUs to Buy for the RTX 4060 Ti 8GB
Our Recommendations
1. Corsair TX550M
👑 The best budget PSU for the RTX 4060 Ti.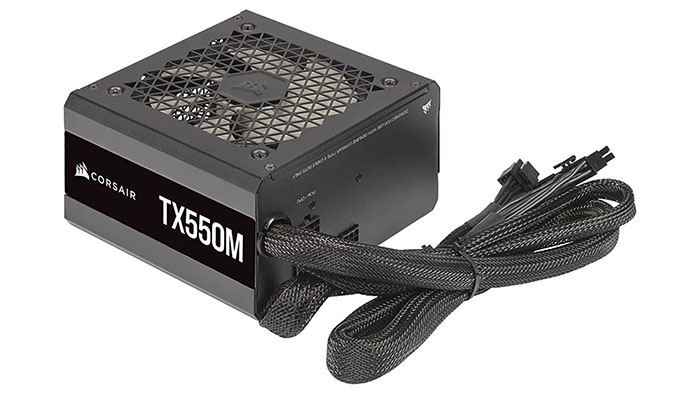 Introduction
We're starting things off with the most budget-friendly option on our list, the Corsair TX550M. As the RTX 4060Ti is targeted towards price-conscious gamers, it makes sense to pair it up with more affordable components.
Whilst the 550 Watts on this power supply just reaches the minimum requirements for this graphics card, it has enough juice to support a budget system built around the 4060Ti.
Despite the lower Wattage, the TX550M has plenty to offer within a gaming PC. For example, the 80+ Gold efficiency rating suggests that this power supply runs in a quiet and cool manner. On top of this, the semi-modular design allows gamers to choose which cables are connected to the PSU, whilst ensuring that the cables for the necessary components are secured. As a result, this PSU is a strong choice for those gamers building a system that requires less power, acting as a viable way to save funds for other components.
Key Specs
| Key Specs | Corsair TX550M |
| --- | --- |
| Form Factor | ATX 2.0 |
| Wattage | 550W |
| Efficiency Rating | 80+ Gold |
| Modular | Semi |
| RGB | No |
| Fan Size | 120mm |
Things We Like
Cheap price point: As one of the cheapest way to power a RTX 4060Ti graphics card, this PSU is a solid option for those looking to power their gaming PC while keeping a cost to a minimum.
80+ Gold efficiency rating: Cheaper power supplies can often come with a significant hit to quality. However, the 80+ Gold rating awarded to this PSU suggests that the lower wattage doesn't have a major impact on efficiency.
Things We Don't Like
Only for budget PCs: With the 550W being on the lower-end of the recommended power requirements for this GPU, this makes it less ideal for gamers looking to use other power-hungry components within their gaming build.
Semi-modular design: Though its nice to have the ability to pick and choose some of the cables thanks to the semi-modular design, most modern PSUs possess full modularity, which allows more freedom when managing cables.
Summary
For gamers on a tight budget looking to upgrade to a 4060Ti, then the Corsair TX550M will have the power needed to get the job done. With an 80+ Gold efficiency rating and semi-modular design, this power supply has the fundamentals required to appease the demands of RTX 4060Ti users on a tight budget.
Features: 3.8/5
Design: 4/5
Performance: 4/5
Value for Money: 4.2/5
Pros
80+ Gold efficiency rating
Very affordable
Low-noise fan modes
Cons
Not fully modular
Should only be used in budget builds
Where to Buy
Buy the Corsair TX550M on:
2. Corsair CX650F RGB Black
👑 The best 650W PSU for the RTX 4060 Ti.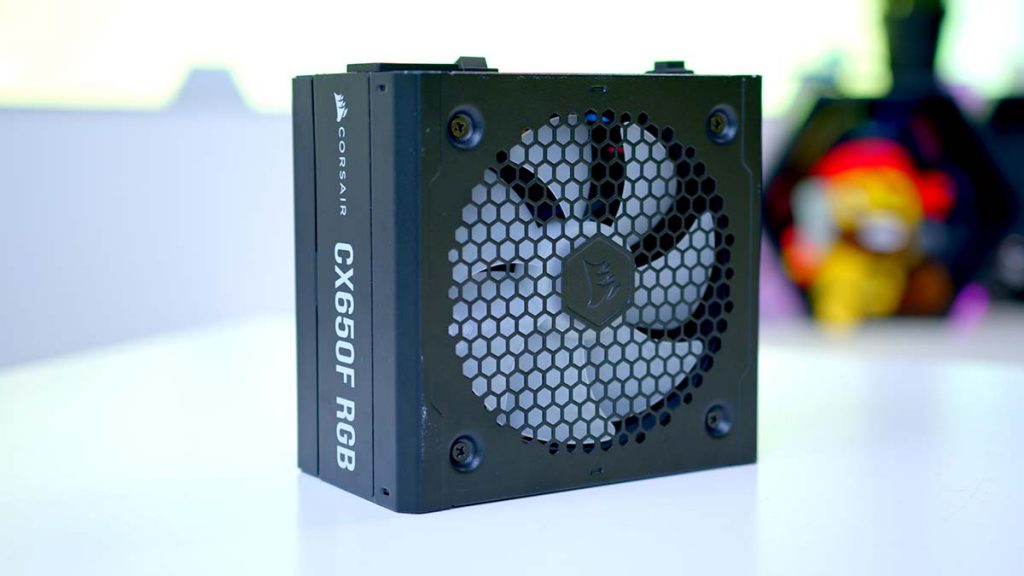 Introduction
If the previous entry from Corsair doesn't pack enough of a punch to meet the demands of your system, then the CX650F RGB Black is a strong alternative. As a 650W power supply, the CX650F will be a more comfortable addition to a RTX 4060Ti build, leaving plenty of room to power other mid-range components. Plus, this PSU comes with an RGB fan, which can add a splash of colour in cases with an exposed PSU compartment.
In terms of functionality, this power supply is fully modular, giving builders total control over what cables are attached, which drastically improves cable management. In addition, the 80+ Bronze efficiency rating indicates the CX650F does a reasonable job at remaining cool and quiet under pressure. Combining these elements with an affordable price makes this a serious contender that will make for a strong addition to any RTX 4060Ti gaming rig.
Key Specs
| Key Specs | Corsair CX650F RGB Black |
| --- | --- |
| Form Factor | ATX 2.0 |
| Wattage | 650W |
| Efficiency Rating | 80+ Bronze |
| Modular | Fully |
| RGB | Yes |
| Fan Size | 120mm |
Things We Like
Fully-modular design: Managing cables is one of the most tedious tasks when building a gaming PC. Therefore, any method to make cable management easier is always welcome, which is why we're happy to see a fully modular design adopted here.
RGB design: Most power supplies skip the inclusion of RGB lighting, as they are often segregated from the rest of the components and covered up by a shroud. However, the CX650F disregards this practice to stand out from its counterparts, acting as one of the cheapest ways to get an RGB lit power supply.
Things We Don't Like
Lower efficiency: The biggest weakness of this design is the lower-rated efficiency. Whilst 80+ ratings shouldn't be taken as gospel, they do provide a strong indication of how a PSU will run, suggesting that this PSU will struggle to stay quiet under heavier loads.
Limited use-case: Though the inclusion of RGB in a power supply at this price point is quite impressive, the practicality of it seems slightly wasted, as most PC cases will obstruct the visibility of these lighting effects.
Summary
Corsair's CX650F RGB Black is a worthy power supply to consider for those wanting both style and substance. The 650W PSU is more than capable of powering a mid-range RTX 4060Ti gaming PC, offering some extra legroom for future upgrades. Also, design choices such as full modularity and RGB lighting is a great bonus on an affordable PSU.
Features: 4.2/5
Design: 4.3/5
Performance: 4/5
Value for Money: 4/5
Pros
Full modularity
Includes RGB lighting
Also available in White
Cons
80+ Bronze efficiency
RGB will be wasted in most builds
No zero-fan mode
Where to Buy
Buy the Corsair CX650F RGB Black on:
3. Cooler Master MWE 650 Gold V2
👑 The best mid-range PSU for the RTX 4060 Ti.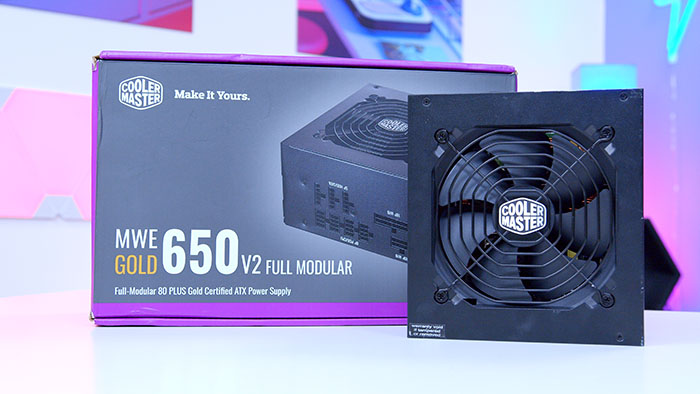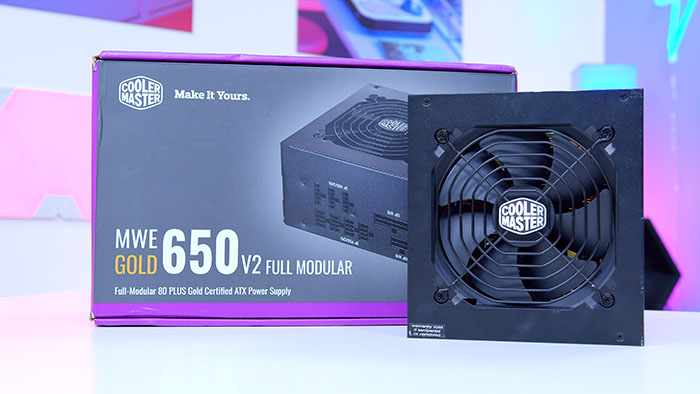 Introduction
Moving away from the offerings from Corsair, our next pick for a PSU to support Nvidia's shiny-new graphics card is the Cooler Master MWE 650 Gold V2. As the name suggests, this 650W power supply is a revision of the their previous MWE variant, which provides general improvements across the board that allows it to comfortably support the demands of a RTX 4060Ti PC build.
Functionality seems to be the main priority on this particular design, as the MWE 650 Gold V2 includes a fully modular form factor for improved cable management, along with a respectable 80+ Gold efficiency rating. This solid blend of performance and practicality makes this power supply a reliable and affordable option for an RTX 4060Ti gaming PC, something that our hands-on experience can support.
Key Specs
| Key Specs | Cooler Master MWE 650 Gold V2 |
| --- | --- |
| Form Factor | ATX 2.0 |
| Wattage | 650W |
| Efficiency Rating | 80+ Gold |
| Modular | Fully |
| RGB | No |
| Fan Size | 120mm |
Things We Like
Efficient design: This power supply is designed to handle demanding tasks without generating too much noise, or throwing heat back into the system. The 80+ Efficiency rating awarded to this PSU suggests that gamers can trust it within your RTX 4060Ti gaming PC.
Fully modular: Though full modularity has become somewhat of a standard within modern power supplies, it' is always a good 's not always a guarantee, especially on more budget-oriented options. Because of this, we're happy to know that cable management will be less of a hassle.
Things We Don't Like
No zero-fan mode: Having the ability to switch off the fan when a PSU is powering a system during less demanding helps to reduce noise pollution and increase longevity. Unfortunately, it doesn't feature here, which would be a good way to take the efficiency of this PSU to the next level.
Simplistic appearance: As most power supplies are covered when slotted into a PC case, the aesthetic is less of a priority. However, the choice of a more elaborate design would be preferred for those cases with an exposed PSU.
Summary
For those looking for a power supply that fulfils the task of running a RTX 4060Ti build, and does it well, then the Cooler Master MWE 650 Gold V2 is the ideal pick for you. Efficiency is the priority here, with the 80+ Gold rating indicating this PSU remains calm and collected under pressure, and the full modularity making cable management feel less clustered.
Features: 4.2/5
Design: 4/5
Performance: 4.3/5
Value for Money: 4.2/5
Pros
80+ Gold efficiency
Fully modular design
Reasonable price point
Cons
Lack of zero-fan mode
Simple aesthetic
Where to Buy
Buy the Cooler Master MWE 650 Gold V2 on:
4. MSI MPG A750GF White
👑 The best high-end PSU for the RTX 4060 Ti.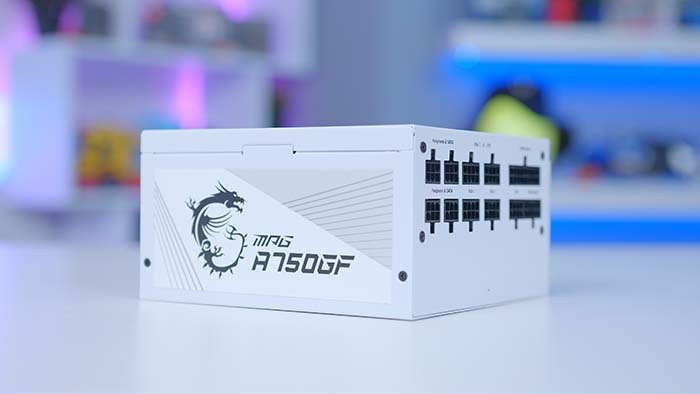 Introduction
To round off our list, we have a power supply that is reserved for gamers pushing their RTX 4060Ti to its limit, the MSI MPG A750GF White. Whilst the 750 Watts may seem a bit excessive for a PC with a graphics card of this quality, but we always like to sit on the side of caution when it comes to power. For those looking to pair up their 4060Ti with a more powerful Intel or AMD processor, along with lots of storage and RAM, this PSU will be able to support these upgrades comfortably, whilst also leaving space for future additions.
On top of this, the A750GF is a very efficient design which is bound to keep the noise of a budget or mid-range PC equipped with Nvidia's latest card to a minimum. This is supported by the 80+ Gold rating, which is respectable rating for the price point. As for the design, this PSU is fully modular, making cable management much easier, as well as some MSI insignia on the side, which is a nice touch when slotted into case with an exposed PSU compartment.
Key Specs
| Key Specs | MSI MPG A750GF White |
| --- | --- |
| Form Factor | ATX 2.0 |
| Wattage | 750W |
| Efficiency Rating | 80+ Gold |
| Modular | Fully |
| RGB | No |
| Fan Size | 140mm |
Things We Like
Plenty of power: The 750W of power provided here will be more than enough to handle anything a RTX 4060Ti gaming PC could throw at it with ease. Plus, this PSU will have enough power to survive the next GPU upgrade.
Available in black & white: We've highlighted the white edition of this PSU for this roundup, but the A750GF is also available in black. This allows gamers to choose the colour-scheme that best matches the rest of their system to avoid an uncoordinated look.
Things We Don't Like
Pricing: It's no surprise to see that the higher wattage on this power supply comes with an increased price tag. Whilst it's not too much of a jump from the other options on this list, it is an unnecessary expense for budget builders.
ATX 2.0 form factor: Even though all the options on this list are not ATX 3.0 compliant, it's a disappointing exclusion here due to the additional power and more futureproofed design, as this will make connecting RTX 40 series GPUs more complicated.
Summary
MSI's MPG A750GF White is a premium offering for gamers looking to deck their RTX 4060Ti PC builds with the best components possible, forging a luxurious 1080p and strong 1440p gaming experience. The higher wattage on this PSU will give 4060Ti the breathing room needed to support plenty of performance-based upgrades, whilst remaining cool and quiet.
Features: 4.2/5
Design: 4.3/5
Performance: 4.5/5
Value for Money: 3.8/5
Pros
Fully modular design
Choice of colour-scheme
Supports premium components
Cons
Higher price point
Lack of ATX 3.0
Where to Buy
Buy the MSI MPG A750GF White on:

RTX 4060 Ti Power Requirements
For anyone looking to pick up a power supply for a gaming PC built around the RTX 4060Ti, the first port of call should be to check the power consumption and PSU recommendations of Nvidia's latest graphics card. Whilst the specs of each SKU may vary, Nvidia recommend picking up at least a 500W power supply for a 4060Ti build. This will be enough to support the power required for the RTX 4060Ti to function alongside other mid-range components.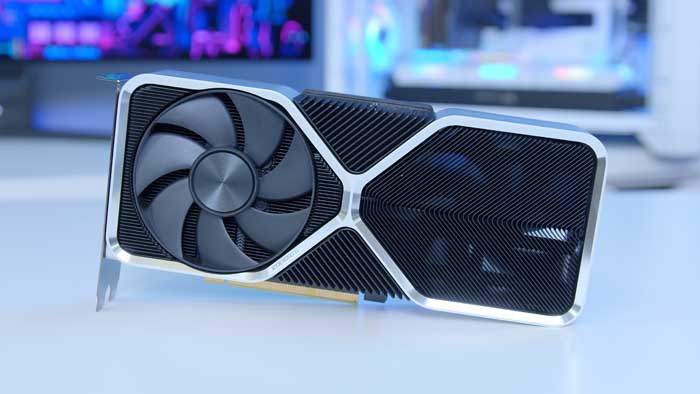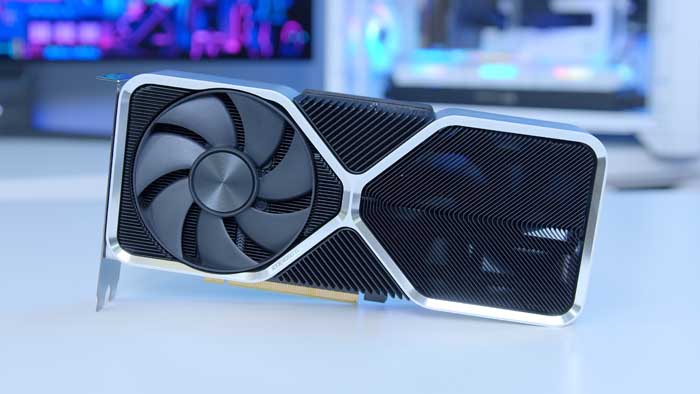 However, we always suggest picking up a PSU that is at least 50 Watts above the recommended level, as this will provide enough of a safety-net to avoid issues that can occur with power surges. In addition, having extra room for upgrades is always wise, as it stops you having to replace your power supply in the near future, making it a more valuable long-term investment.
Those looking for a more accurate estimate of the wattage their build needs to run efficiently, then its worth throwing your parts into an online configurator that includes a PSU calculator. Our go-to method is to hop onto to PCPartPicker and select the components we plan on putting into a build. Not only will this provide the best current pricing for each components, it will offer an estimated wattage needed to power the build, along with flagging any compatibility issues that may occur with your prospective build.
Do You Need an ATX 3.0 Power Supply?
One of the biggest upgrades to power supplies in recent years has been the introduction of the ATX 3.0 form factor. This design brought in a new PCI-E 5.0 connector, which allows gamers to connect Nvidia's 40 series GPUs with a single cable. For gamers using a RTX 4000 series GPU, this helps to reduce the amount of cables needed to power up your gaming rig, improving the cable management on the back of a system.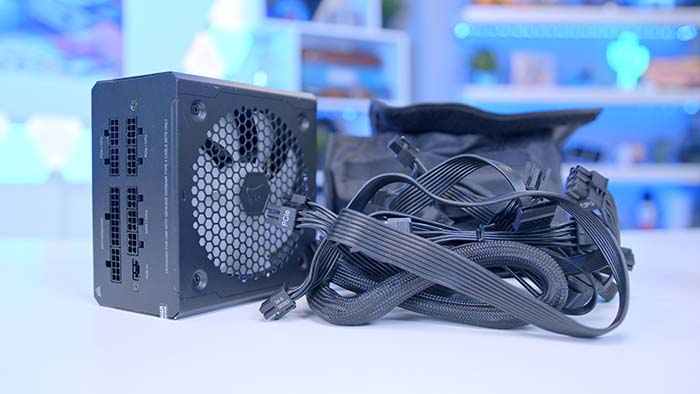 But is this new ATX 3.0 a necessary feature for a RTX 4000 gaming PC? Not really! Whilst it's a nice quality-of-life improvement, it is still quite often to find ATX 3.0 compliant products, and those that are ATX 3.0 compatible often come with a higher price tag. Perhaps it is worth considering for higher-end builds, as the increased price won't make much of a difference, but mid-range and budget-oriented GPUs like the 4060Ti don't need the 16-pin connector, as they can easily function on two separate cables.
RTX 4060Ti Gaming Performance
For those wanting clarification on how their new RTX 4060Ti graphics card will perform, then you're in luck, as we've been putting Nvidia's latest release through their paces in a range of titles to see how it compares to the rest of the GPUs on the market. During these benchmarks, the 4060Ti generally performed quite well, producing frame rates that surpassed the previous generation options from both AMD and Nvidia.
We've provided a few example below of how the RTX 4060Ti performs against the rest of the GPU market in a range of different games and settings.
Fortnite – 1080p Competitive
Starting off with the always popular Fortnite, and the RTX 4060Ti is more than enough to provide gamers on a restricted budget with a highly-competitive 1080p gaming experience. In fact, the 4060Ti outperforms all of the GPUs from Nvidia's previous generation, with the 285FPS average being just shy of the more expensive RTX 4070. This suggests that the 4060Ti offers great value for its more budget-friendly price point.
Spiderman Miles Morales – 1440p High
Moving onto a more graphically demanding title in Spiderman Miles Morales now, where the 4060Ti performs well once again. At 1440p high settings, this mid-range graphics card is able to provide similar performance to the previous-gen offerings. However, enabling DLSS 3 accelerates the performance drastically, offering frame rates above high-end cards like the RX 7900 XTX.
Overwatch 2 – 1440p Ultra
Finally, in Overwatch 2 at 1440p Ultra, the 4060Ti offers excellent frames per second to provide gamers with a competitive edge. With the refresh rate of most 2K displays being capped at 144Hz or 165Hz, the RTX 4060Ti will be able to easily provide gamers with the best experience possible. Although, many other GPUs will be able to achieve similar performance, but the 4060Ti is one of the cheapest ways to do so.
Why You Can Trust Us
When reading through our suggestions, you might be wondering what makes us qualified to share our thoughts on this particular topic. Well, our team of PC hardware experts and gaming enthusiasts are constantly testing and evaluating the latest components to see how they stack up compared to the rest of the market. This gathering of information is then used to provide an overview of each product within certain categories, which then inspires our write-ups.
Once we're satisfied with our findings, we then relay this information to our audience through videos on our YouTube channel, as well as written content such as buyers guides and reviews. If you would like to know more about our editorial promise, or get to know more about the GeekaWhat team members, head over to the About Us section.
How We Tested the Best PSUs for the RTX 4060 Ti
In order to test and evaluate best PSUs for RTX 4060Ti, there are a number of factors that we take into account, these are:
Performance & Efficiency
Compatibility
Modularity & Cable Management
Value for Money
Conclusion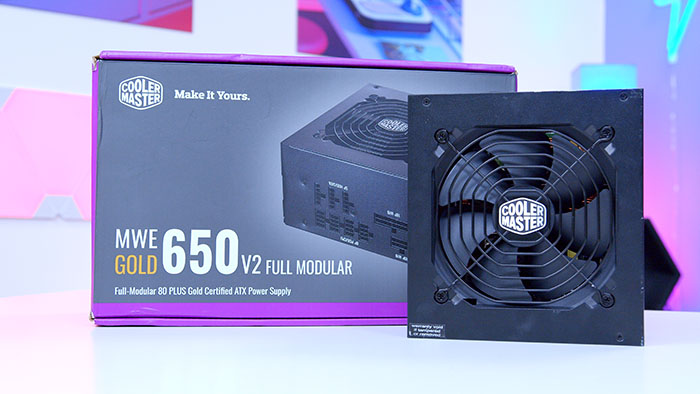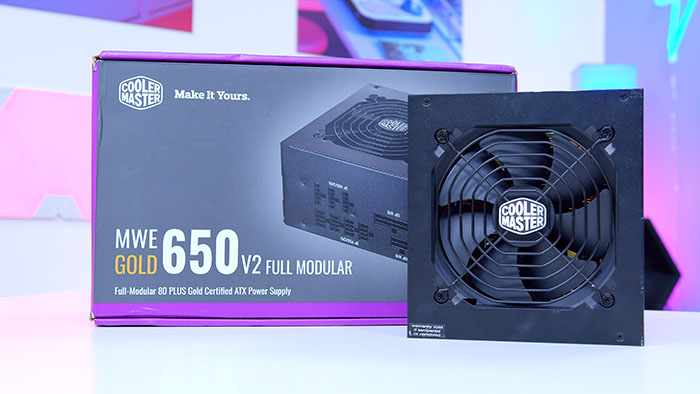 Best PSU for the RTX 4060 Ti: Cooler Master MWE 650 Gold V2
If we had to build a RTX 4060Ti gaming PC with only one of the PSUs featured in this guide, our top pick would have to be the Cooler Master MWE Gold V2. This no-nonsense design has enough wattage to handle Nvidia's latest GPU, along with other mid-range components surrounding it. On top of this, the MWE 650 Gold V2 is very efficient, allowing your system to remain cool and quiet under stressful loads.
Read our full Best PSUs for RTX 4070 buyers guide, or Buy the Cooler Master MWE 650 Gold V2 on Amazon

Frequently Asked Questions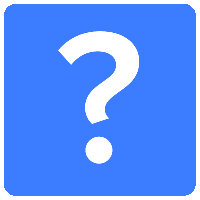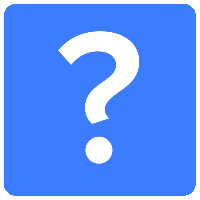 Is the RTX 4060Ti Good Value for Money?
The RTX 4060Ti can play a wide range of titles at 1440p, with excellent gaming performance at 1080p. As a budget-friendly GPU, the RTX 4060Ti will be a good pick for budget and mid-range gamers building a brand-new gaming PC.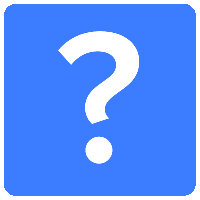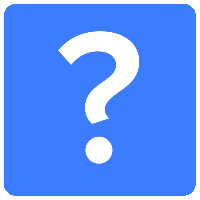 Do I Need a Fully Modular Power Supply?
No, but we'd suggest picking up a fully modular design over semi or non-modular options where possible. Fully modular power supplies are quite accessible, so it should be easy to find one within your budget.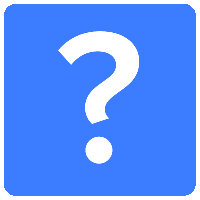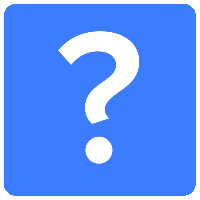 How Many Watts Does My RTX 4060Ti GPU Need?
Nvidia's RTX 4060Ti requires at least <> Watts of power to run. We'd recommend picking up at least a 550W PSU to accommodate for the graphics card and other components within your gaming PC.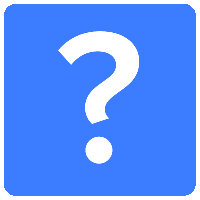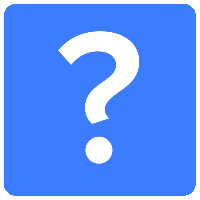 Is PCI-E 5.0 Important on a PSU?
Not really. Whilst most RTX 40 series gaming PCs would benefit slightly from a PCI-E 5.0 connector, the positives are outweighed by the limited compatibility and premium price tag.