Introduction
With the PlayStation 5 slowly becoming easier to buy across the world, we wanted to share with you some of the best accessories for Sony's premium games console. Whether you have just managed to get your hands on a PS5, or part of the lucky few to snag one early and looking for an upgrade, we have you covered.
This buying guide will offer advice on the accessories that will enhance your gaming experience as well as recommendations for the products that we think are the best in the market.
Suggested Article: PlayStation Reveal New Gray Camouflage Colours for PS5 Accessories
What Do You Need?
When you open up the PS5 box, you will see that the console is accompanied by a number of items. The items you will receive along with the console are a singkle DualSense wireless controller (unless you purchased a controller bundle), a HDMI cable, an AC power cable, and a console stand. Most of these add-ons will be of use when setting up and playing due to their quality and compatibility with the PS5.
The only item that you might want to replace straight away is the console stand. It is quite flimsy and can cause issues when trying to change the console's orientation.
Whilst some players will be ready to go with what is provided in the box, the setup can look a bit bare to start off. There are plenty of ways to bolster your PS5s setup, and a plethora of great accessories you can purchase. Every player will have different priorities to match their preferred habits and style, but we suggest that you should look at these upgrades first.
Our Recommendations
Controller: DualSense Wireless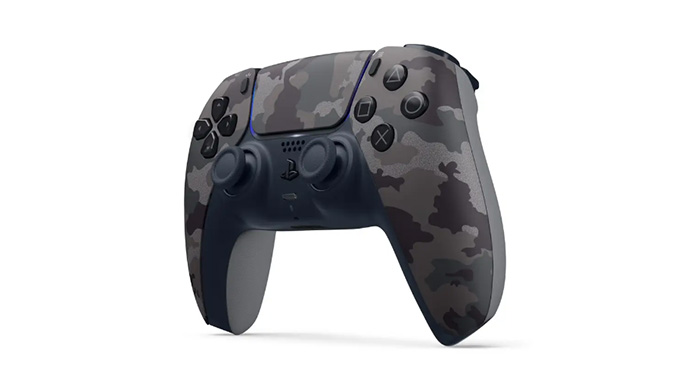 Controllers are perhaps the most valuable accessory for any gamer. After all, you can't play a game without a way to control what happens on screen. Though the PS5 does come with a controller included, it is always useful to have a spare lying around. Maybe you have a special Player 2 in your life or just want an emergency backup, either way, having an extra controller is never a bad thing.
There are plenty of PS5 controllers on the market that cater for different play styles, but nothing quite beats Sony's very own DualSense. The features offered at the price point are hard to overlook and it provides some of the best immersion in gaming right now.
Key Features:
Haptic Feedback
Adaptive Triggers
Built-in Microphone
3.5mm Headset Jack
USB-C Charging
Buy the DualSense Wireless Controller on:
Controller Alternative: Scuf Reflex Pro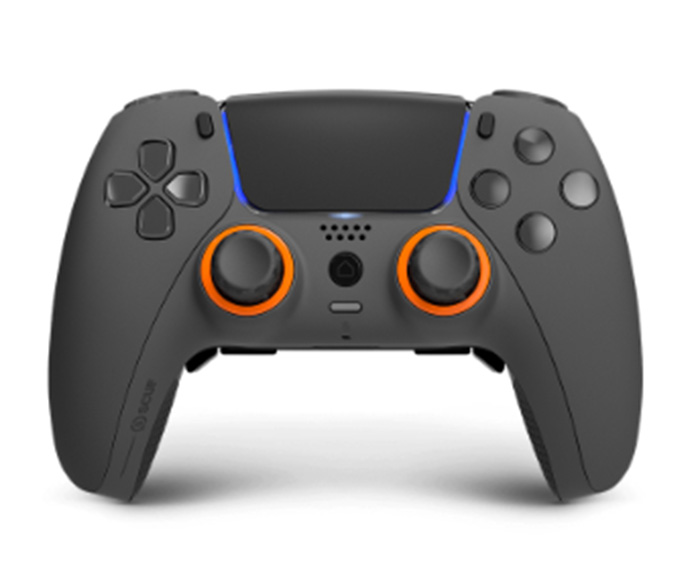 Whilst the DualSense will be more than enough for the average gamer, Scuf's Reflex Pro is designed with competition in mind. This controller is packed with loads of extra features, all with the purpose of improving performance.
Scuf's premium controller maintains a similar shape to the PS5 controller, but adds a comfortable performance grip and custom faceplates. If you are willing to part with the extra cash for a competitive edge, the Reflex could be a better suit.
Key Features:
Bluetooth Connection
High-Performance Grip
Adaptive Triggers
Interchangeable Thumbsticks
Custom Profiles
USB-C Charging
Buy the Scuf Reflex on:
Headset: Pulse 3D Wireless
Another official PlayStation product makes our recommendations with the Pulse 3D Headset. Whilst most gaming headsets will work with the PS5 thanks to the 3.5mm audio jack in the controller, a wireless headset gets rid of those unnecessary cables. But before you look for a new pair, it is worth checking to see if your old PS4, PC, or Xbox headsets are compatible with the PS5.
If you decide that an upgrade is required, the Pulse 3D is the way to go. PlayStation's official wireless headset works seamlessly with the PS5 and offers plenty of performance to compete with the third-party. The only downside to this headset is that it only last for a maximum of 12 hours per charge, which means that the USB-C charging will come in handy quite a lot.
Key Features:
Wireless Connection
3D Audio
Dual Noise-Cancelling Microphone
Built-in Rechargeable Battery
Easy Access Controls
Buy the Pulse 3D Wirless Headset on:
Headset Alternative: Steelseries Arctis 7P+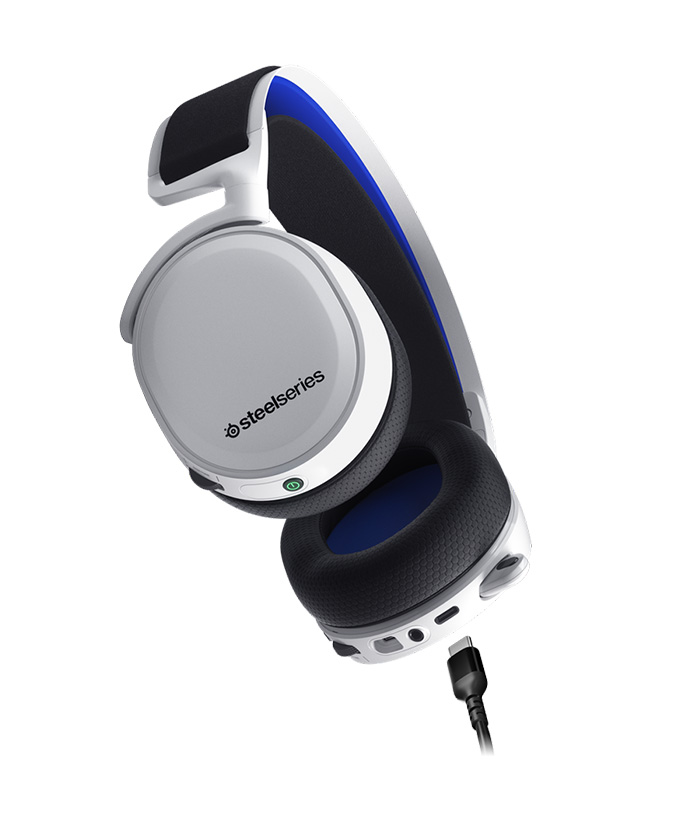 If the design or low battery life of the Pulse 3D doesn't sit right with you, then the Steelseries Actis 7P+ is an ideal solution. They provide an incredible 30 hours of battery life whilst offering award-winning audio quality.
Another perk of the Arctis 7P+ is the compatbility with other devices like PC, Android, and Nintendo Switch. This means that you won't need to swap out to different headphones when you stop playing, you can just simply connect to your phone or tablet and be on your way. The retractable microphone also avoids any strange looks that wearing a typical gaming headset outside would yield.
Key Facts:
Wireless Connection
USB-C Dongle
Multi-Platform Compatibility
30-Hour Battery Life
Noise-Cancelling Retractable Microphone
Buy the Steelseries Arctis 7P+ on:
Plate Covers: Dbrand Darkplates 2.0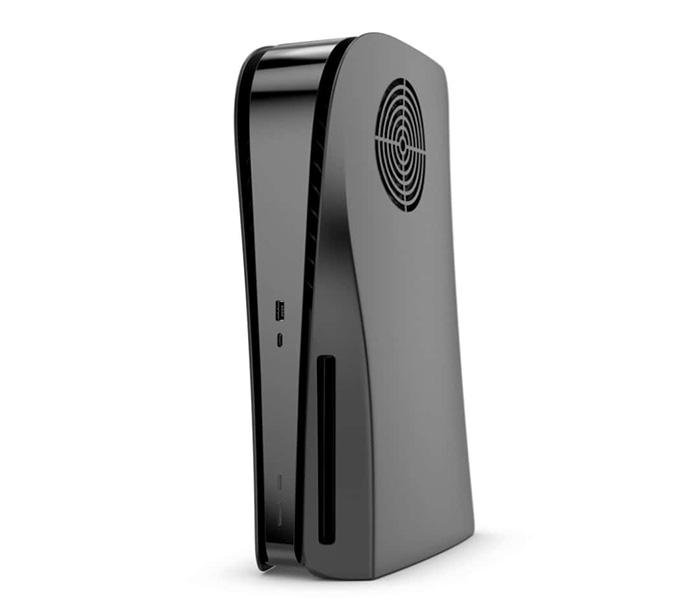 For many fans, one of the only negatives to the PS5 has been the design. The system's unfamiliar shape and large size has led to numerous debates over the attractiveness of the design in a living room or on top of a desk. If you are someone who doesn't love the design, then a new plate cover could be the answer.
Whilst PlayStation have began to release their own plate covers, Dbrand's Darkplates 2.0 can alter the colour and appearance of the PS5 for a slimmer look. They also let you add a skin to the middle section of the console and change the colour of the light strips.
Key Features:
Smaller Design
Grey, White, or Black Plates
Patterned Middle Skins
Coloured Lightstrips
Additional Vents
Buy the Dbrand Darkplates 2.0 on:
Charger: PowerA Twin Charging Station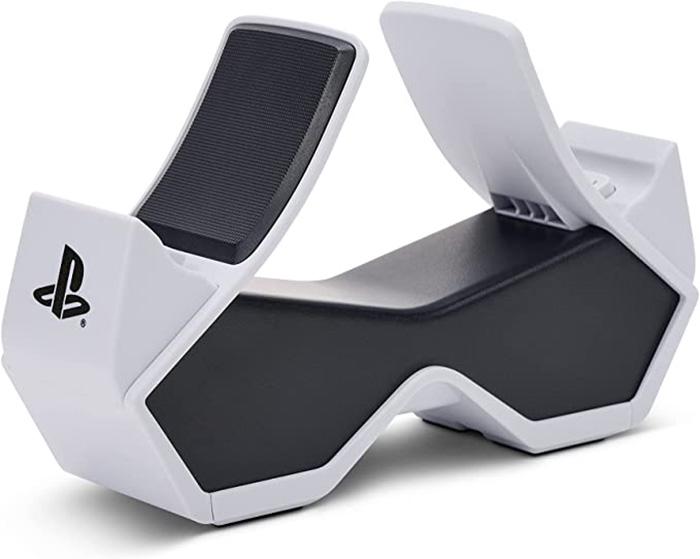 As a gamer, there aren't many feelings worse than your controller running out of charge in the middle of a crucial moment. That's why finding an easier way to charge controllers is often on the top of the to-do list. In recent years, charging stations have been considered the best method as they provide wireless charging for multiple systems.
Again, PlayStation's official DualSense charging station deserves an honorable mention, but we've gone with PowerA's officially licensed alternative. This gaming accessories company has developed a reputation for releasing cheap and cheerful peripherals, and this twin charging station is no different.
Key Features:
Wireless Controller Connection
Charge Up to 2 Controllers at Once
LED Indicators
Design That Matches Console
Buy the PowerA Twin Charging Station on:
SSD: WD_Black SN850 1TB NVMe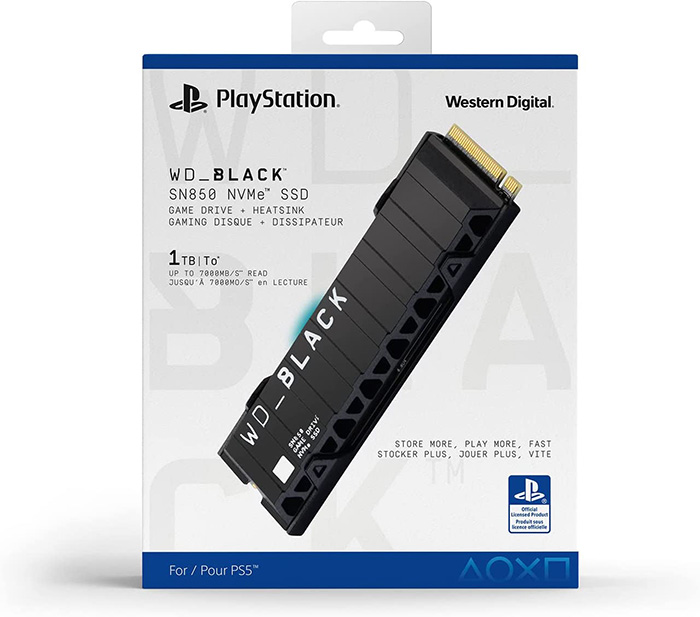 With games constantly getting bigger in size, every console owner will reach a point where they have to uninstall a game in order to download another. Buying an SSD is a great way of avoiding this issue, allowing you to double or triple the amount of storage in your console.
Our pick is the WD_ Black SN850. This device adds 1TB of storage to the PS5's 825GB capacity and provides read speeds of up to 7000MB/s. It is also an officially licensed product, so no need to worry about compatibility issues.
Key Facts:
1TB of Storage
7000MB/s Read Speed
PCIe Gen4
Officially Licensed for PS5
Buy the WD_Black SN850 1TB NVMe on:
Software: PlayStation Plus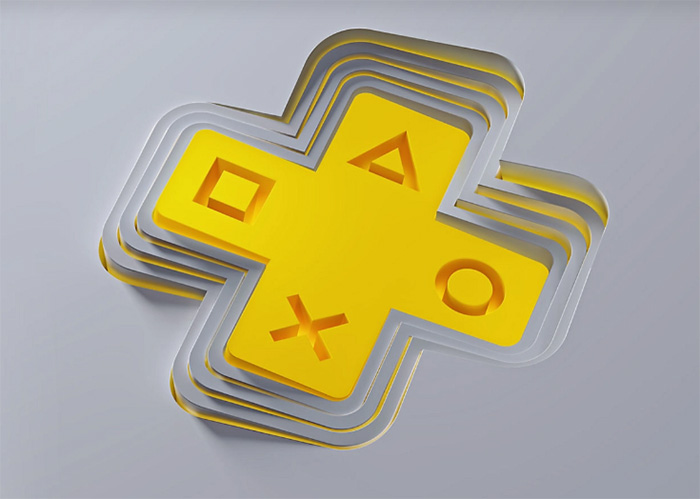 As soon as all the hardware is sorted with, it's time to search for some software. Because having the right equipment to play games is good, but having games to play is even better. PlayStation have a wide range of games, apps, and services in their library to choose from. But the best value for money is undoubtedly PlayStation Plus.
This service allows members to access hundreds of titles, receive exclusive offers, and play online with friends. PlayStation Plus is made up of three tiers, essential, extra, and premium. Each tier offers different perks at different price point, essential being the lowest tier and premium being the highest.
Key Facts:
Free Monthly Games
Access to Hundreds More
Online Multiplayer
Exclusive Content and Discounts
Cloud Storage
Buy PlayStation Plus on: