Responsible for showing your game in all of its glory, a monitor is certainly a component which can make or break any gaming setup. But with a plethora of options on the market, from a vast array of manufactures, just which panels are the best value for money?
In our series of gaming monitor buyers guides, we'll be breaking down our favourite displays for a range of budgets. We'll also be covering off the key factors to consider when buying a gaming monitor, and what all of the tricky terminology means.
After all, no one wants to spend hundreds or thousands of dollars buying or building a gaming PC, only to be let down by the display.
Suggested Article: Best 1440p Gaming Monitors to Buy in 2023
[adrotate banner="7″]
Top 3 Monitor Choices
Before diving into our full list of recommendations, why not take a quick look over three of our favourite options? These have been picked out due to their resolution, form factors and solid feature set:
Best 1080p Monitor: ASUS TUF Gaming VG258QM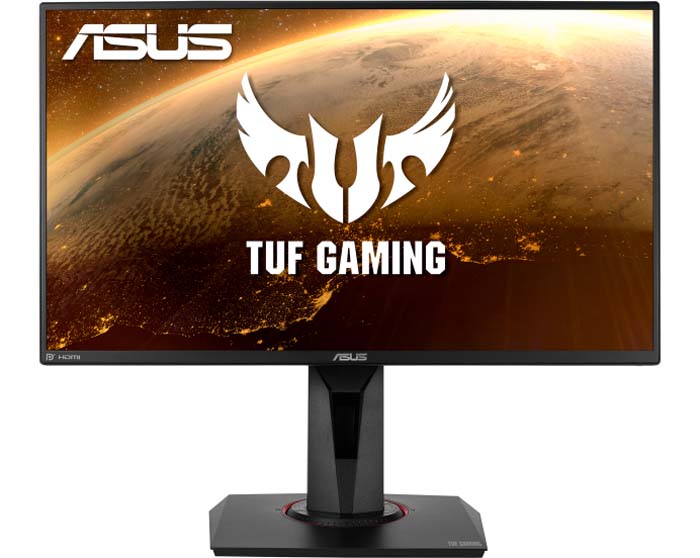 Pros
✅ High 280Hz refresh rate.
✅ Super-fast 0.5ms response time.
✅ Great features for the money.
Cons
❌ Lower resolution than other options at this price point.
Check the price on:
Best 1440p Monitor: LG UltraGear 32GP750-B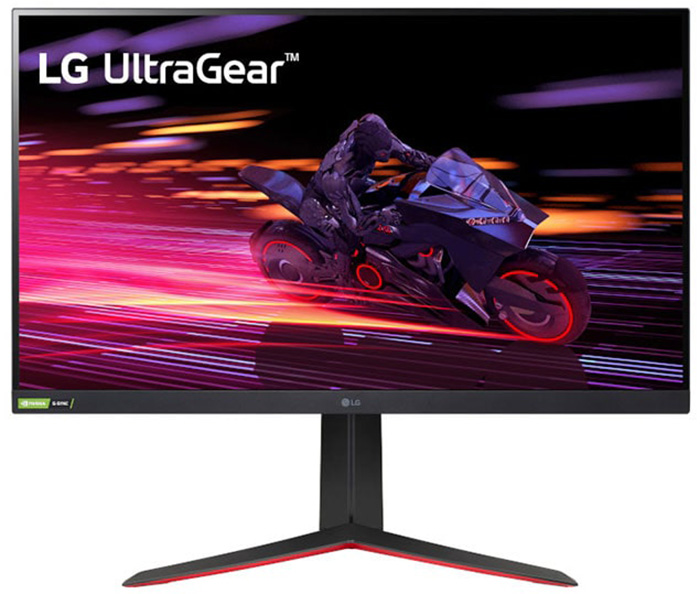 Pros
✅ Colour-rich IPS display.
✅ Fast 165Hz refresh rate.
✅ Support for both FreeSync & G-SYNC. a
Cons
❌ Fairly expensive compared to other panels.
Check the price on:
Best Ultrawide Monitor: GIGABYTE G34WQC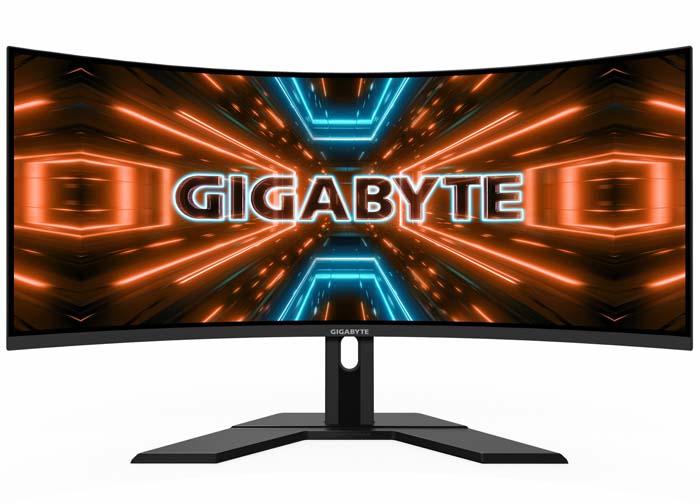 Pros
✅ Ultrawide 21:9 aspect ratio.
✅ Fast response time and high refresh rate.
✅ Native 1500R curvature is very immersive.
Cons
❌ No standout features other than 21:9 ultrawide aspect ratio.
Check the price on:
Our Recommendations
1. LG UltraGear QHD 32inch (32GP750-B)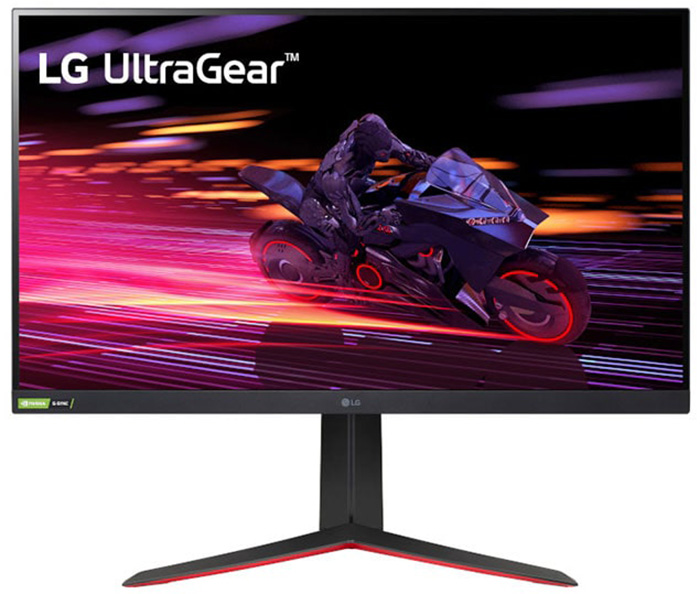 LG are one of the most prominent names in the gaming monitor market, and one of the world's largest manufactures of display technology.
Their extensive range of products includes the 'UltraGear' gaming line, especially designed for the enthusiasts and gaming markets. This particular display boasts a fast 1ms grey to grey response time, which is especially impressive given the IPS panel type.
Typically renowned for slower input lag rates, IPS panels are one of the best looking panels, bringing high levels of brightness and saturation to images.
Key Specs: Response Time: 1ms // Refresh Rate: 165Hz // Panel Type: IPS // Adaptive Sync: FreeSync & G-SYNC
You also get a 165Hz refresh rate, something which should be fairly easy to drive in terms of frame rate, and a 1440p QHD resolution for sharp and crisp image quality. For us, this panel strikes a fantastic middle ground for those looking to game at 1440p on mid-range and high-end hardware. A more feasible resolution to drive than 4K, but with added sharpness over 1080p, and fantastic colours, you can't go too far wrong with the Ultragear 32GP!
Buy the LG UltraGear 32GP750-B on:
2. ASUS TUF Gaming VG328AQL1A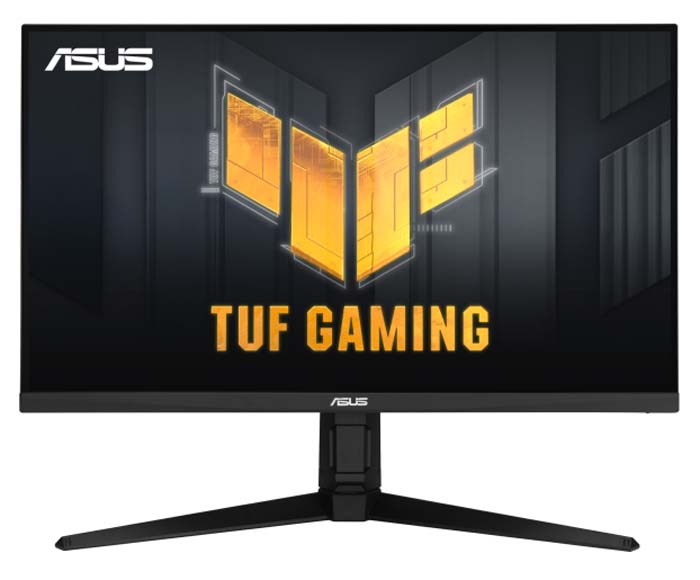 Another prominent brand in the gaming monitor space is ASUS. With a wide-range of panels available, ASUS have monitors for most budgets, each with varying levels of features. Their TUF Gaming VG32 is no exception.
Another panel in the line-up with an IPS display, this monitor provides accurate, deep, and vivid colour levels. It is also a relatively fast model thanks to the inclusion of a 1ms response time.
In addition, a 170Hz refresh rate puts this a touch ahead of the previous LG option in terms of refresh rate, although only marginally.
Key Specs: Response Time: 1ms // Refresh Rate: 170Hz // Panel Type: IPS // Adaptive Sync: FreeSync Premium
The panel also sports a sharp 1440p resolution, which makes for a crisp image and high pixel density at the 32 inch form factor in which this panel lives. Unlike the LG panel featured previously, this display lacks NVIDIA G-Sync compatibility, but boasts a better grade of FreeSync: FreeSync Premium. Compatible with all modern AMD and NVIDIA cards due to the open source nature of FreeSync, screen tearing can be kept to a minimum, irrespective of the GPU setup on offer.
HDR 400 is also present, allowing for some strong mileage in the dynamic range department, which keeps a wider range of brightness levels between the darkest and lightest areas within the image. All of this makes for a well-rounded package from ASUS that is set to work well for 1440p, high frame-rate gaming!
Buy the ASUS TUF Gaming VG32AQL1A on:
3. Samsung Odyssey G55A 32″
Samsung's Odyssey G55A is a great pick for those looking to find a HDR10 design within this price point. With a curved panel, this is a monitor that was also produced with immersion in mind, placing the action at the centre, and extra screen real estate in your peripheral vision for a gaming experience like no other.
A curved panel won't be for everyone, but for multi-monitor setups that draw you in and as statement pieces of a gaming setup, they certainly don't lack wow factor.
Key Specs: Response Time: 1ms // Refresh Rate: 165Hz // Panel Type: IPS // Adaptive Sync: FreeSync & G-SYNC
Unlike the previous options in this lineup, the G55A uses a VA panel type, rather than IPS. VA panels strike a good middle ground between colour-rich IPS panels and their cheaper TN counterparts. While we prefer the image provided by an IPS panel, this VA panel is by no means a bad shout that helps to save some money. The VA panel paves the way for another fast 1ms response time, in line with our other recommendations in this list, while a 165Hz refresh rate hits the sweet spot for this 1440p resolution display.
Buy the Samsung Odyssey G55A on:
4. ASUS TUF Gaming VG258QM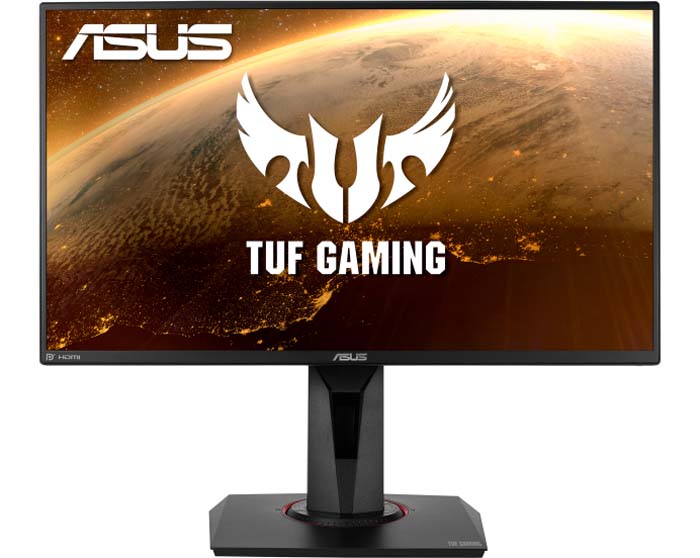 The next panel in our roundup once again comes from ASUS – but this time brings with it some immense features for those looking to find the best competitive, esports-oriented gaming monitor.
With a staggering 280Hz refresh rate, capable of chewing up hundreds of frames per second, and a blisteringly-fast 0.5ms response time, it doesn't get much better than this.
Key Specs: Response Time: 0.5ms // Refresh Rate: 280Hz // Panel Type: Fast-IPS // Adaptive Sync: G-SYNC
The panel type is fast-IPS, bringing forward strong image quality with vivid colours, as well as top-tier viewing angles with minimal colour shift.
Perhaps the only sacrifice or compromise made is in the resolution department. With a 1080p panel, you lose some image quality, but it is a sacrifice that ASUS had to make for a number of key reasons. Not only would a 280Hz, 1440p panel be very expensive to make, but most consumers would not be able to drive enough frame rate at 1440p, and opt to game at 1080p anyway. Buyers of this monitor are looking for maximum frame rate, making the resolution a less significant factor.
Buy the ASUS TUF Gaming VG258QM on:
5. GIGABYTE G34WQC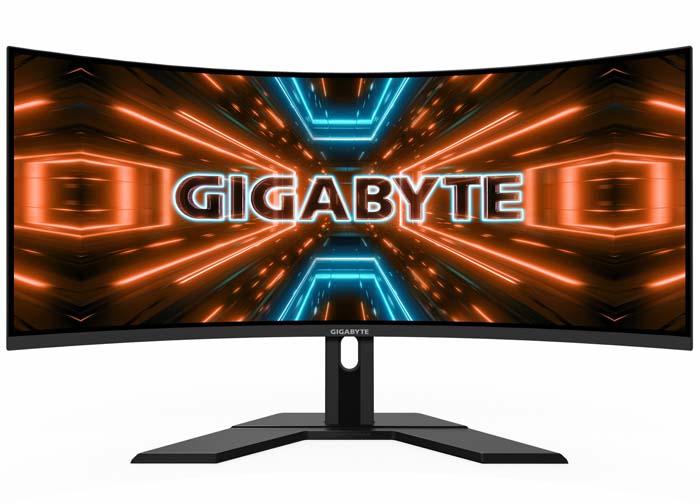 The final gaming monitor in our roundup is an ultrawide pick from Gigabyte. A relatively new entrant into the gaming monitor space, we've been consistently impressed with Gigabyte's designs.
This particular panel boasts a 3440 x 1440 resolution, with an 'Ultrawide' 21:9 aspect ratio. Personally, I am a huge fan of ultrawide monitors, due to the added immersion and advantages for multi-tasking and productivity use cases.
Key Specs: Response Time: 0.5ms // Refresh Rate: 280Hz // Panel Type: Fast-IPS // Adaptive Sync: G-SYNC
The ultrawide design also makes this monitor the perfect alternative to a dual monitor setup, keeping things that bit cleaner for those with limited space, or an eye on setup design. In gaming, the extra width can also be great for immersion, with it being particularly advantageous in sim titles such as racing games or flight simulators.
The native 1500R curve adds further to the immersion, while a fast 1ms response time and speedy 144Hz refresh rate keep things optimal for gaming.
Buy the Gigabyte G34WQC on:
Factors to Consider
There are a range of factors to consider when purchasing a gaming monitor, from display size, to refresh rate, to resolution. While we'd recommend you tick as many boxes as possible when purchasing a panel, an element of realism is also important. Without spending a sum of money far greater than $400, you won't be able to meet every criteria there is, or find the perfect panel. But, that isn't to say there aren't great options available – there certainly are!
Display Size
The first major factor to consider when buying a gaming monitor is the size of the display/screen. While, instinctively, larger may seem better, this isn't always the case. Instead, you want to find a panel best suited to the space you have available in your gaming setup. Larger panels also add cost into the equation, meaning those looking to extrapolate the best performance for their money might want to avoid larger 38 or 42 inch designs.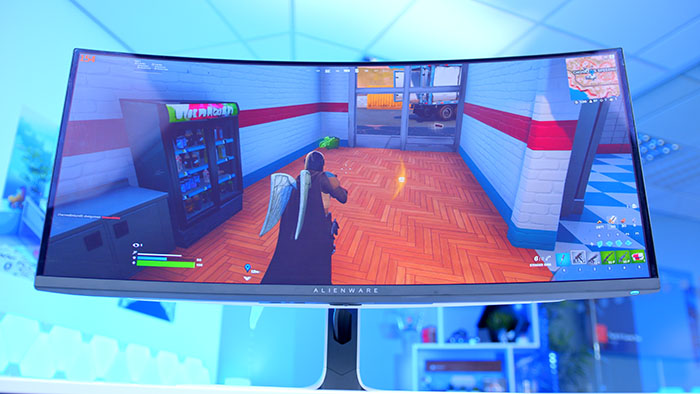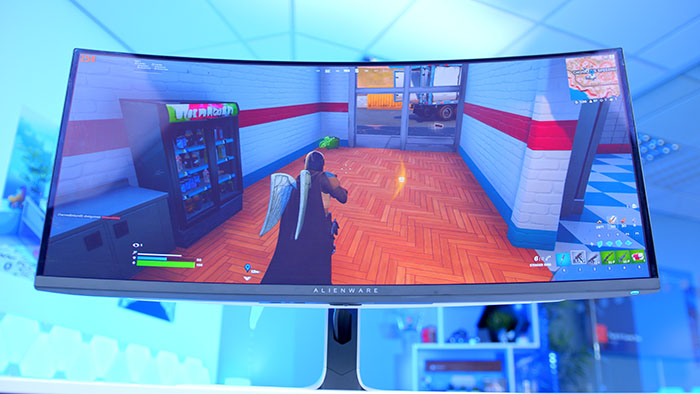 Some sizes are also plainly less practical than others. For example, the latest range of ASUS OLED monitors look visually fantastic and boast superb features, but their large size simply means they won't be for everyone. Sitting so close to such a large screen can cause neck strain and may come at the sacrifice of ergonomics if your setup isn't large enough to properly accomodate the panel.
For competitive FPS gamers, smaller displays can also be better, as it leaves less on-screen information in you peripheral vision, brining all of the data into a human eye's relatively narrow field of view. This makes 27 inch panels primed for those playing competitive gaming titles, 24 inch screens best for compact setups, and 32 inch panels a good size for those after a larger design.
Resolution
The resolution of a monitor is also a hugely important factor to weigh up. The three main resolutions are 1080p, 1440p, and 4K. These are often also referred to as FHD (Full HD), QHD (Quad HD), and UHD (Ultra HD). As these figures scale, so does the number of pixels in the image. The more pixels there are, the sharper the image tends to be, resulting in a greater visual definition.
As with monitor size, larger doesn't always mean better, though. The more pixels there are, the more work the graphics card has to do in order to render the image, and the lower the achievable frame rate becomes.
This makes 1080p monitors the best for those keen on achieving a competitive edge, 4K the best for those after the highest visual fidelity, and 1440p the best shout for those with a powerful PC and eye for the middle ground.
Resolution
Total Pixels
1080p / FHD
(1920 x 1080)
2,073,600
1440p / QHD
(2560 x 1440)
3,686,400
4K / UHD
(3840 x 2160)
8,294,400
1080p, 1440p and 4K Resolution Pixel Counts
Want to see exactly how your graphics card stacks up at 1080p, 1440p or 4K? Read our full range of GPU reviews & benchmarks!
Refresh Rate & Response Times
Two of the biggest factors for those locked onto gaining the competitive edge are refresh rate and response time. A monitors refresh rate figure outlines how quickly the monitor's image 'refreshes'. A display with a 60Hz refresh rate will change the on screen image up to 60 times per second, while a design with a 144Hz refresh rate will change the image up to 144 times per second. This means that higher refresh rate monitors are better for competitive gaming, due to their smaller gap between rendered frames – on the important proviso your graphics card has the ability to render enough frames per second to saturate the higher refresh rates.
Suggested Article: Gigabyte AORUS FI27Q-X Monitor Review
Input lag, or response time, is also an important thing to consider. This figure is measured in 'ms', standing for milliseconds. This measures the time taken for the display to render the image out, and can range anywhere from 0.1ms to over 5ms. The lower this figure, the faster the monitor responds, and the more competitive the panel is set to be. Response times have plummeted in recent years, with even the more affordable panel options now offering up competitive response times with minimal input lag.
Best Gaming Monitor Manufacturers
A good place to start when looking for good gaming monitors is with the best rated manufactures. Knowing which brands to look for can go a long way in helping pick apart which panels that are worth considering. Disclaimer: This list isn't designed to be exhaustive, and is based on our positive experience with the following brands through our in-house testing.