Introduction
The graphics card market is constantly shifting and changing, with new technology always on the horizon. Both AMD and Nvidia are constantly pushing out the boat trying to surpass one another by releasing the next big jump in graphical technology, but the question is – who's flagship GPU is better?
Is Team Red's recently released 6950XT the superior card for high-end gaming performance? Or should you stick to Team Green's behemoth card – the RTX 3090Ti? Today we'll be answering these all important questions with an ever-trusty GeekaWhat Versus Battle. We'll be covering the differences between each card in terms of hardware, pricing, and performance with some gaming benchmarks!
Suggested Article: Nvidia RTX 3080 vs Nvidia RTX 3080Ti – What Are the Key Differences?
Versus Battle
AMD Radeon RX 6950XT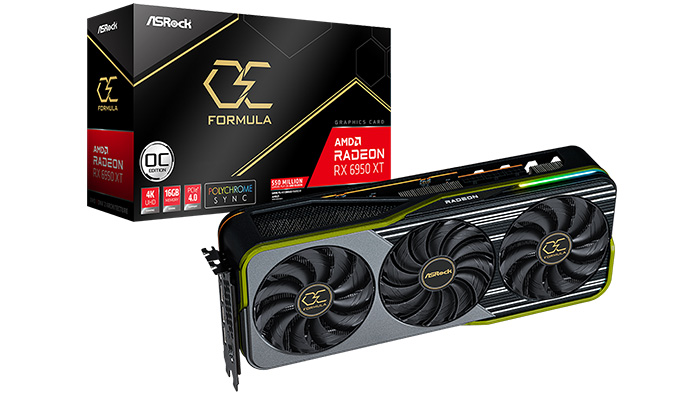 | | |
| --- | --- |
| Memory Capacity | 16GB GDDR6 |
| Boost Clock Speed | 2310MHz |
| Ray Accelerators | 80 |
| Stream Processors | 5120 |
| TBP | 335W |
| Release Date | May 2022 |
| Price | Check Price on Amazon |
AMD Radeon RX 6950XT Specs
During May of 2022, AMD released some more spritely variants of their 6000-series GPUs. Likely the last cards before AMD brings RX 7000 to market, the cards feature a 6X50 naming scheme. AMD launched three cards, the RX 6650XT, RX 6750XT, and RX 6950XT. The 6950XT is the top-end card set to compete against Nvidia's RTX 3090, replacing the less-competitive RX 6900XT design. The launch ended up being somewhat underwhelming, as while the cards did bring more performance, most of the market was thinking ahead to the next generation instead.
This isn't to say that the 6950XT is a bad card, on the contrary it holds up very well against both the RTX 3090 and RTX 3090Ti and provides exceptional 4K gaming performance.With 16GB of GPU memory and a fast 2.3GHz clock speed, it has the specs on paper to go up against the best. A further 80 Ray Cccelerators and 5120 stream processors complete a strong list of technical specifications. These specs allow the 6950XT to perform well at 4K at High Settings, with 1440p and 1080p gaming a breaze.
Ray-Tracing holds up very well too, with the 6950XT managing well over 60 frames in most titles. This is great to see, given this is an area that AMD have typically been very behind on.
As with any high-end GPU, the only kicker is the price tag. Although the performance for the 6950XT is very good, the $1000+ price tag is likely to shock most consumers bank accounts into a state of panic. Plus, the other components you'll need to build in order to build a balanced, high-end PC are likely to stack up to an additional $2000 or so.
This price point is competitive to the rest of the market, but that doesn't particularly help to soften the shock factor a cost like this incurs. It remains AMD's most expensive GPU, bringing outlandish performance levels to the fore.
Buy the ASRock OC Formula RX 6950XT on:
Nvidia GeForce RTX 3090Ti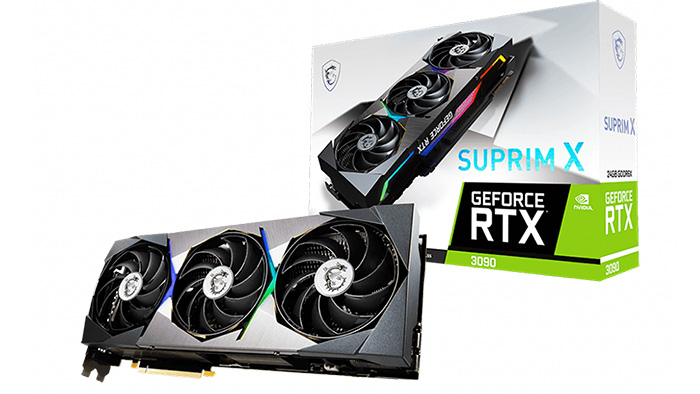 | | |
| --- | --- |
| Memory Capacity | 24GB GDDR6X |
| Boost Clock Speed | 1.86GHz |
| RT Cores | 84 |
| CUDA Cores | 10752 |
| TDP | 450W |
| Release Date | March 2022 |
| Price | Check Price on Amazon |
Nvidia RTX 3090Ti Specs
In March of 2022, Nvidia released their most powerful GPU yet, the RTX 3090Ti. Besides their professional Quadro and Titan range of GPUs, the 3090Ti is currently the most pricey 'gaming' graphics card you can buy.
The 3090Ti has an incredible spec sheet bursting with some of the biggest numbers we've ever seen in the GPU space. You're looking at an unprecedented 24GB of GDDR6X VRAM (8GB more than the RX 6950XT), 84 RT cores, and over 10,000 CUDA cores. The wattage is also pretty insane with users needing to pick up a 850W PSU or higher to power this card. We'd recommend a 1000W PSU for builds utilising this GPU, due to the power requirement of your other high-end components. These specs inevitably lead to spectacular levels of performance for those who can stomach the cost.
The 3090Ti consistently outperforms every other GPU on the market, with no resolution (other than perhaps 8K!) a challenge for the card. You also get the advantage of unmatched Ray-Tracing performance, for realistic gameplay that you simply can't achieve on any other GPU.
While this card is undoubtedly a titan of the GPU space, there are a couple of major caveats at play. At over $2000 for some designs, this is a card that tops the performance pricing charts. You also need a huge amount of power, both in terms of your PSU and your other components, to get the most from this card. That makes building a system with this GPU incredibly pricey.
The RTX 3090Ti is perhaps the most overkill graphics card ever released, but playing on this GPU remains a dreamy experience that lots of gamers could only dream of.
Buy the MSI Suprim X RTX 3090Ti on:
Our Testing Methodology
When we test components, we follow a rigorous method that provides real-life context as to how a GPU will perform within games. The benchmarks that we run will only ever use similarly matched components in their test rigs. This means we won't pair a low-end CPU, like a Core i3 12100F, with an RTX 3090Ti, because this can cause bottlenecking and will result in a loss of frames.
The other part of our testing methodology is to provide an impartial and honest opinion on any products, or components that we take a look at. Any of the parts we are sent by brands are reviewed and tested without external review and we remain steadfast in sticking to our editorial promise.
Benchmarking Performance
All of the gaming benchmarks that we run are located on our very own YouTube channel – 'Benched', with numerous runs of triple A titles, and popular Esports games. On our channel you'll see a wide range of benchmarks of the latest graphics cards with graphics and stats to see how each card stacks up in terms of performance.
Forza Horizon 5
First off in Forza Horizon 5, we saw a relatively lack lustre performance from the 6950XT compared to the competitive. Gaining only around 6 frames per second to the previous 6900XT was disappointing enough, but falling short of both the 3090 and 3090Ti further compounded our woes. The overall performance of both cards was still good, with a very playable gaming experience all around, but Nvidia take the crown here. Here, the 3090Ti pulls ahead of the 6950XT by over 15%, pulling an impressive lead.
Fortnite
In Fortnite, the tables turn in favour of AMD, where in game optimisations and driver trickery manages to bring in a superb set of results for AMD. The 3090Ti performed well, but was beaten by essentially all of AMDs latest mid-range and high-end cards! This is an impressive show from AMD, and goes to show that game performance isn't about pure hardware power alone. There were some frame dips here and there in high intensity areas, but on average the 6950XT held strong at 230FPS which is very impressive. The 3090Ti hit just over 200 frames, which is still very good, but not as good as with most of the AMD cards.
COD Warzone
In COD Warzone we were almost taken aback by the impressive performance that the 6950XT was showing off. The 6950XT is able to surpass the 3090Ti in certain scenarios, and this is another one of those. The RTX 3090Ti, although somewhat lower in terms of frames than the 6950XT, was still able to maintain over 100FPS at 4K for a very playable and enjoyable gaming session. Taking into account the significant performance overhead that comes with gaming at 4K resolutions, both GPUs still held up very well within this oddly optimised title.
Apex Legends
In Apex Legends the status quo resumed as the RTX 3090Ti hit a very impressive 155 frames per second on average at 4K. It is good to see that Nvidia's card was able to reach a reasonable refresh rate speed, especially considering the hardware inside of the 3090Ti. The RX 6950XT was worse off in terms of frames, falling behind not just the RTX 3090Ti, but more than 3 of the cards in Nvidia's 3000 series stack.
Gaming PC Build Videos
Whenever we get a new product or component, it will normally feature in a Gaming PC setup, or build guide video on our GeekaWhat YouTube channel. The 6950XT is yet to feature on the channel, and as such we've linked to two RTX 3090Ti build videos instead.
Ultimate $3500 RTX 3090Ti Gaming PC Build
Ultimate $5000 Gaming PC Build
Conclusion
Looping back around to the questions we asked at the start: which card is better, and what are the key differences? The answer is slightly complicated. When looking at the high-end cards, performance starts to become a question of 'just how high do you want to reach', rather than whether or not you'd like top-tier performance. Make no mistake, the RX 6950XT and RTX 3090Ti are excellent cards regardless of how you view things. One may be better than the other, but both provide levels of GPU performance not really seen before.
In our view, the difference between the 6950XT and 3090Ti lies more in the specific workflow utilisations, rather than in gaming. Most consumers are unlikely to be buying either of these cards for pure gaming performance, because frankly these cards are overkill for that. However, if you plan on using your PC for some slightly more intensive workloads like 3D Rendering or video editing, then either of these cards will be a good bet, if you can stomach the cost.
Our winner has to be the RTX 3090Ti, due to its generally better performance across the board. There are some exceptions, in terms of Fortnite and Apex Legends, and its cheaper price point may look to entice buyers away from Nvidia's heavyweight offering.